The following post details the Nowhere Men's journey from January 16 – 22:
Our road map is simply a joke. This navigational atlas is set to a scale of one to 4 million. What does this mean exactly? It means that for each stretch of several hundred miles, the map represents a fingernail's length of space. This is all the more frustrating when piloting through the mountains, where driving time across distances is multiplied by the coiled structure of the roadways. Minutes, hours and days tick on with little to no action transpiring outside our window.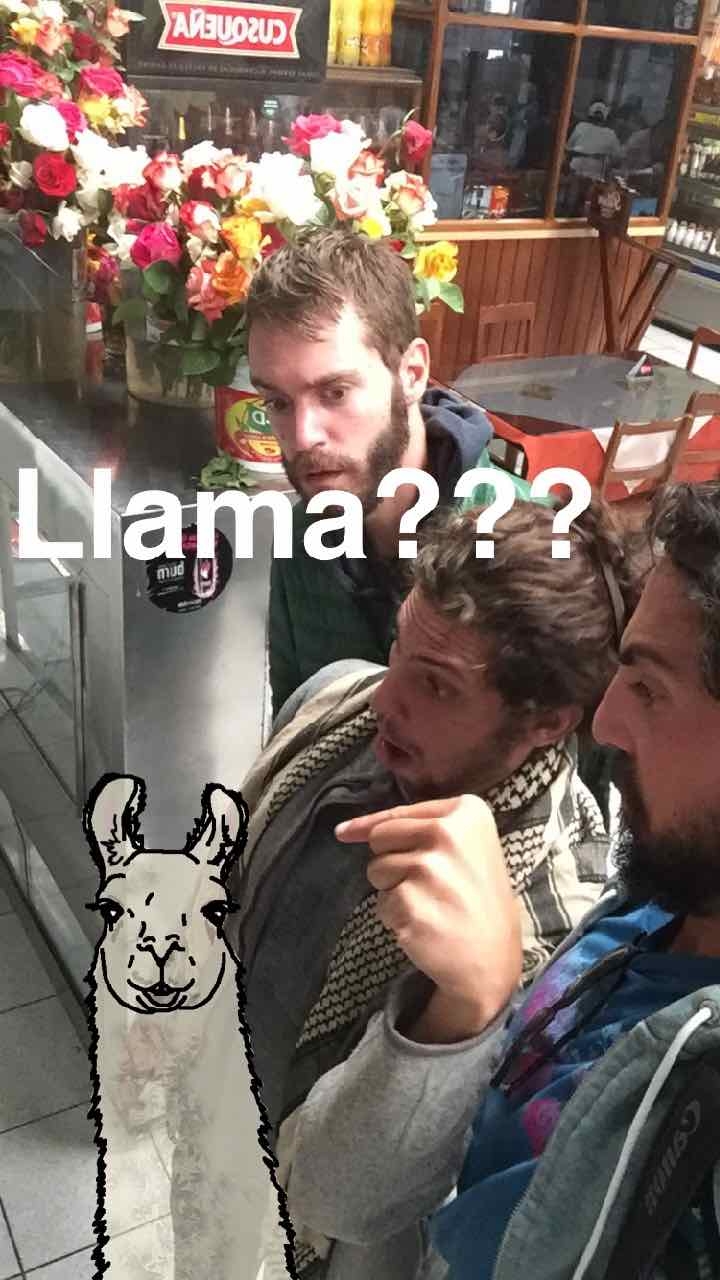 Sit and wait time in the car can be boring, but ultimately it's a unique cerebral experiment that contributes a high level of value to our personal maturation and overall growth by way of reflection. For this reason, there might be a noticeably distinct story-telling narrative in this post compared to others. Because so little transpired, save for the action packed 30 minutes or so leading up to sunset each day, our tone takes on a reflective, thoughtful style. After all, that was how we passed the time from Kuelap in the north to Huaraz in Peru's Central Highlands. It is with this context that we dive deeper into the monotonous chaos that was the next several days.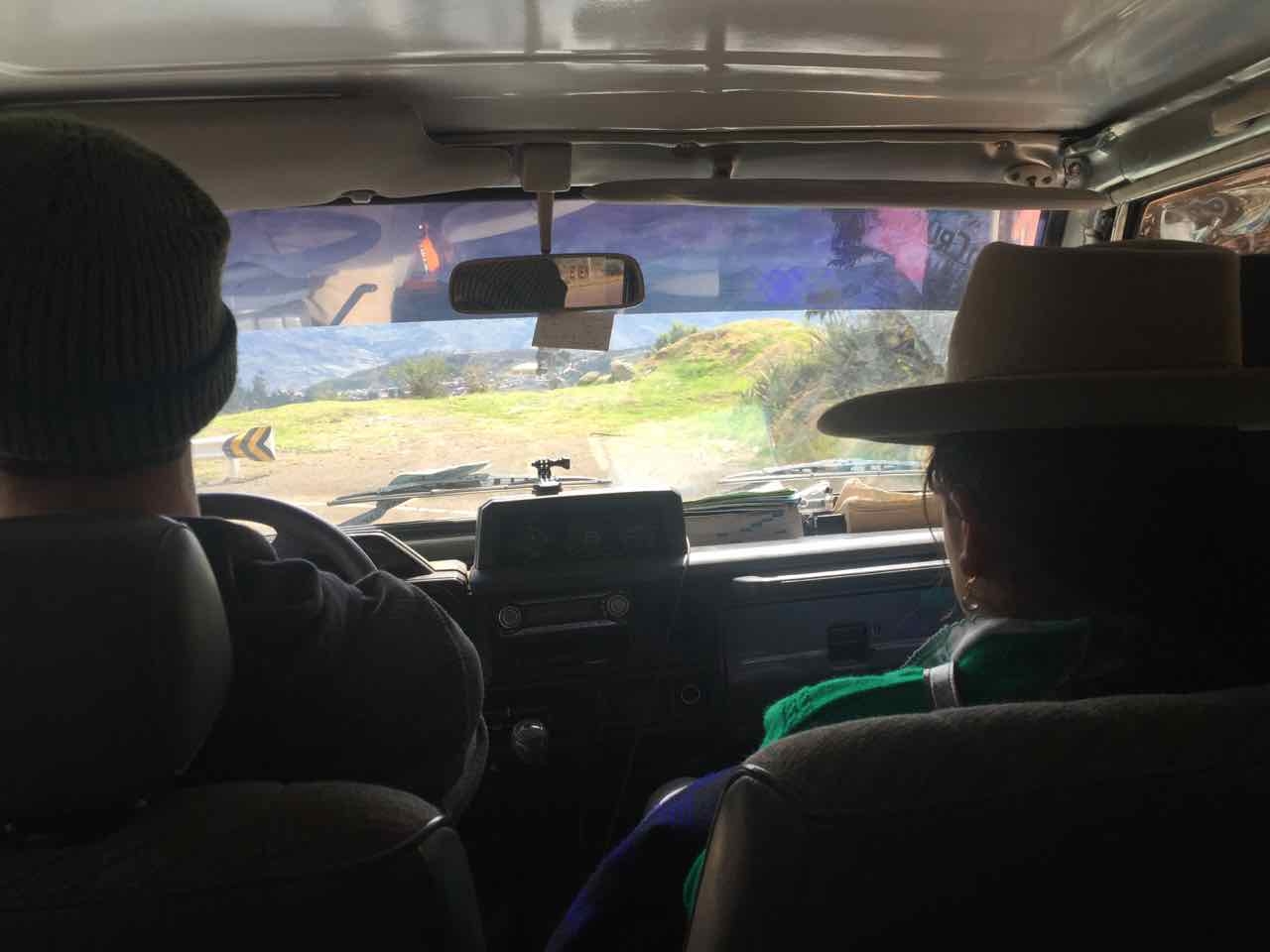 Spending hour upon hour in the car allows ample time to talk about life. This is a loaded sentence, but the truth remains- we reflect on our lives, from elementary school, to those awkward middle school days, to hilarious high school classes and into our common memories of college. It all gives us time to remember what's important to us. We talk about friends, relationships, and our families. Where do our priorities lie? Family matters, a lot, more than we'd ever realized before. Old memories from all eras come together to create who we are today and where we have arrived in life.
Truth be told, spending day in and day out in the car is exhausting and we go full-blown stir crazy at times. Maybe we enjoy driving more than most, but that doesn't equate to an unending pleasure for time spent in a car. It's a far cry from how our lives have been up to this point on our trip. In Central America, countries are so small, we'd rarely spend more than a handful of hours stuffed in our four-wheel home. Things stretch out in a big way in South America. Further, driving through the Andes means roads are never straight. And now, we're under a tighter itinerary.
This trip has to end sooner or later and we're committed to a more refined pace.
When you drive for long enough, dramatic topographical changes happen before your next meal. Especially in our case, because we were so sick of not making it to our next destination without painstaking hours in the car, we'd not eat a normal, satiating meal for entire days at a time. We just could not spare the 30 to 45 minutes it might task a restaurant staff to take our order and feed us. This symptom added to the profundity of our Velita fever.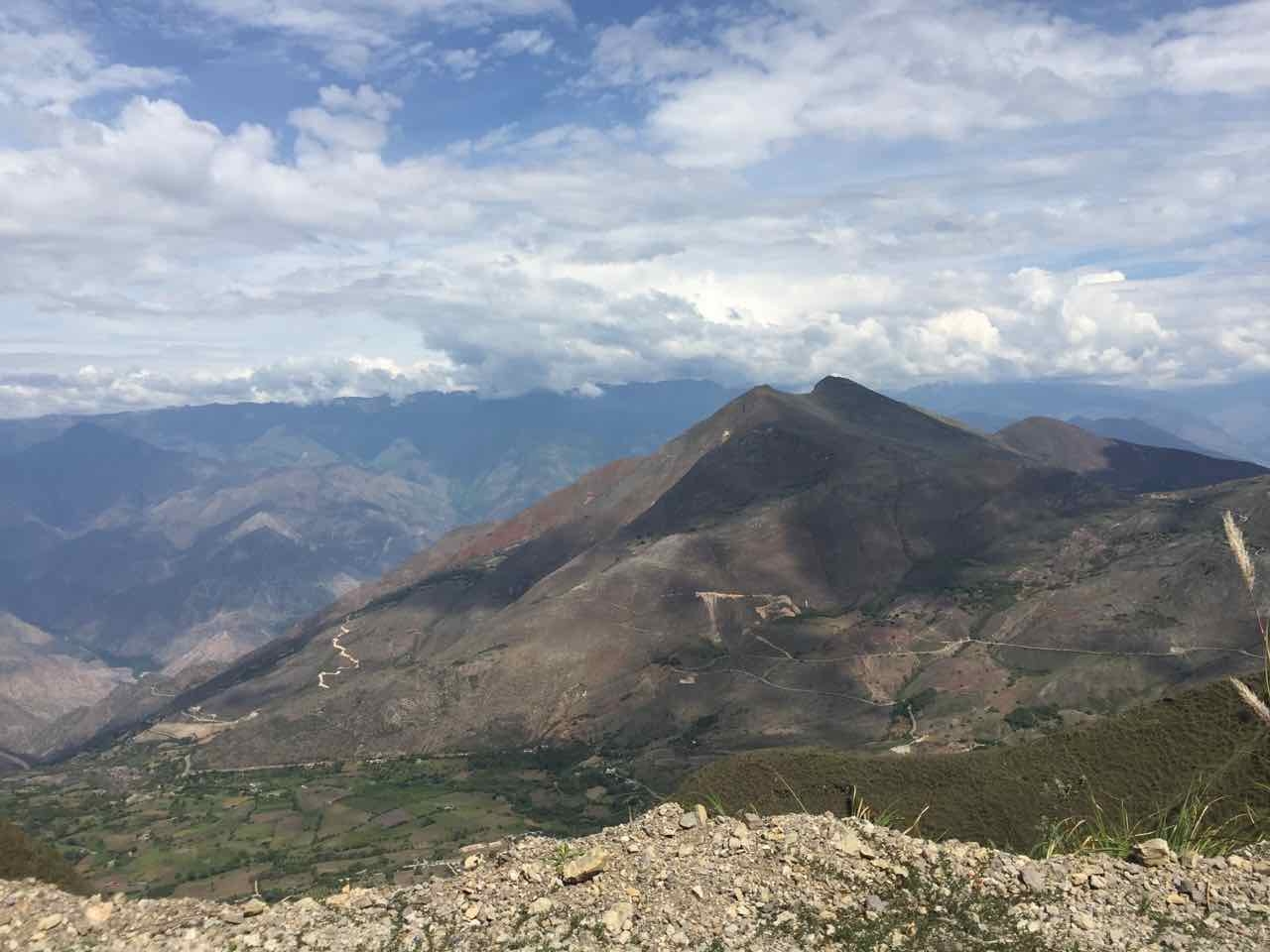 We would remain almost entirely in high altitude until our next fixed destination, Huaraz. On our first day on this leg of the journey, we picked up a French-Peruvian couple, Eric and Paola, who were on a short 2-week vacation. They had picked quite the day to join our crew. In the mountains we maneuvered around the most perilous roads we'd ever traversed. 3,500 meters high, the skinny pavement wrapped purposefully, protruding ever-so-slightly on the cliff's edge. This highway is reserved for "professional" drivers, we'd later learn. Brian inched along with complete precision and poise, each curve more deliberate than the last. He honked at each flick of the wrist, alerting any other drivers of our passage. We breathed deeply, palms sweaty and legs shaky. It was so terrifying that we couldn't even come close to appreciate the lavish landscape outside our car window.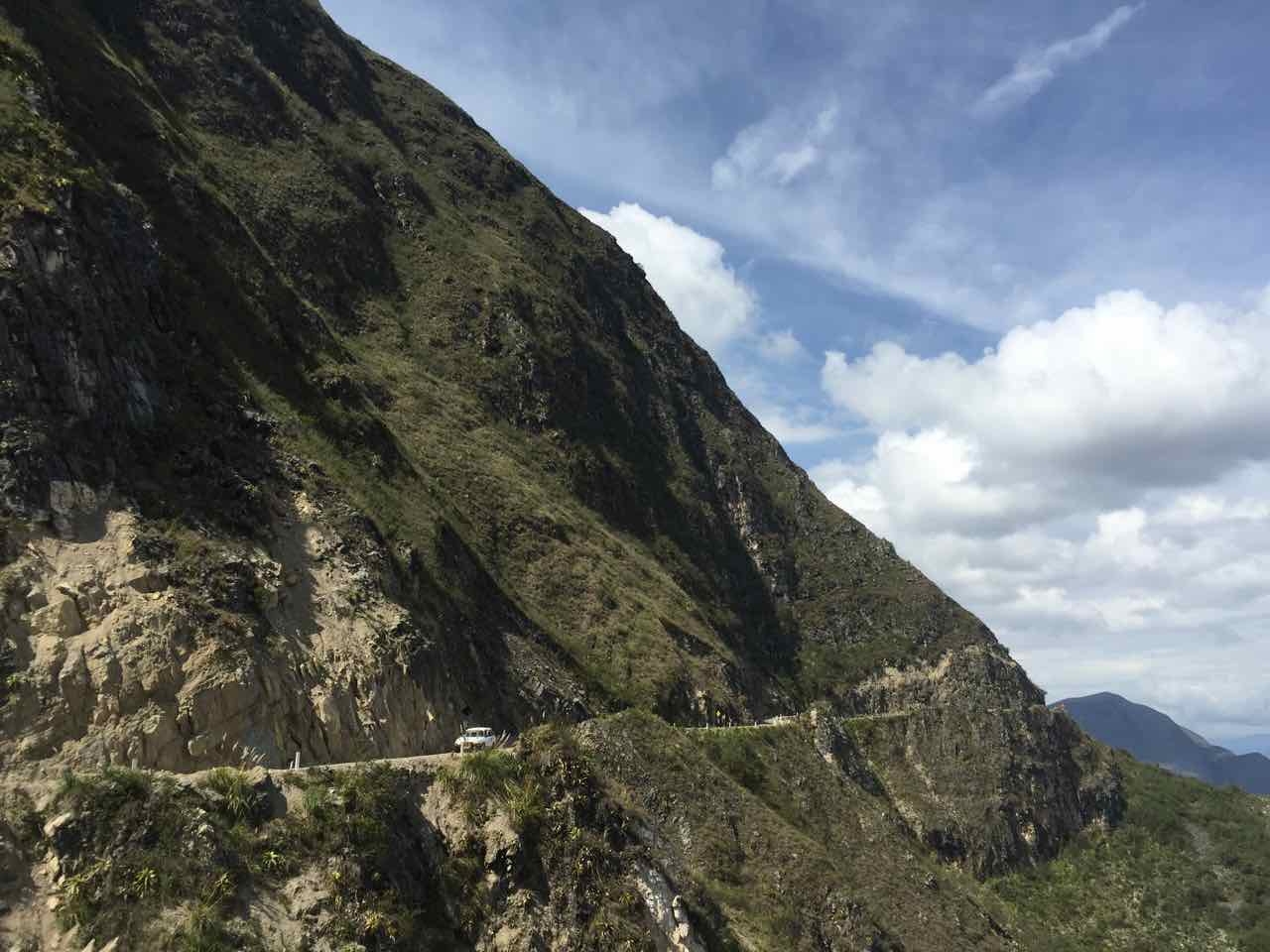 Our coordinates constantly changed, of course, but it felt we were following the same patterns daily. On one side of a mountain we'd climb above 3,000 meters, luscious greenery as far as the eye can see, our sweatshirts and fleeces adorned to manage the brisk air. On its flip side, we'd trudge deep within a desert valley, where the forceful heat of the sun would undress our extra layers.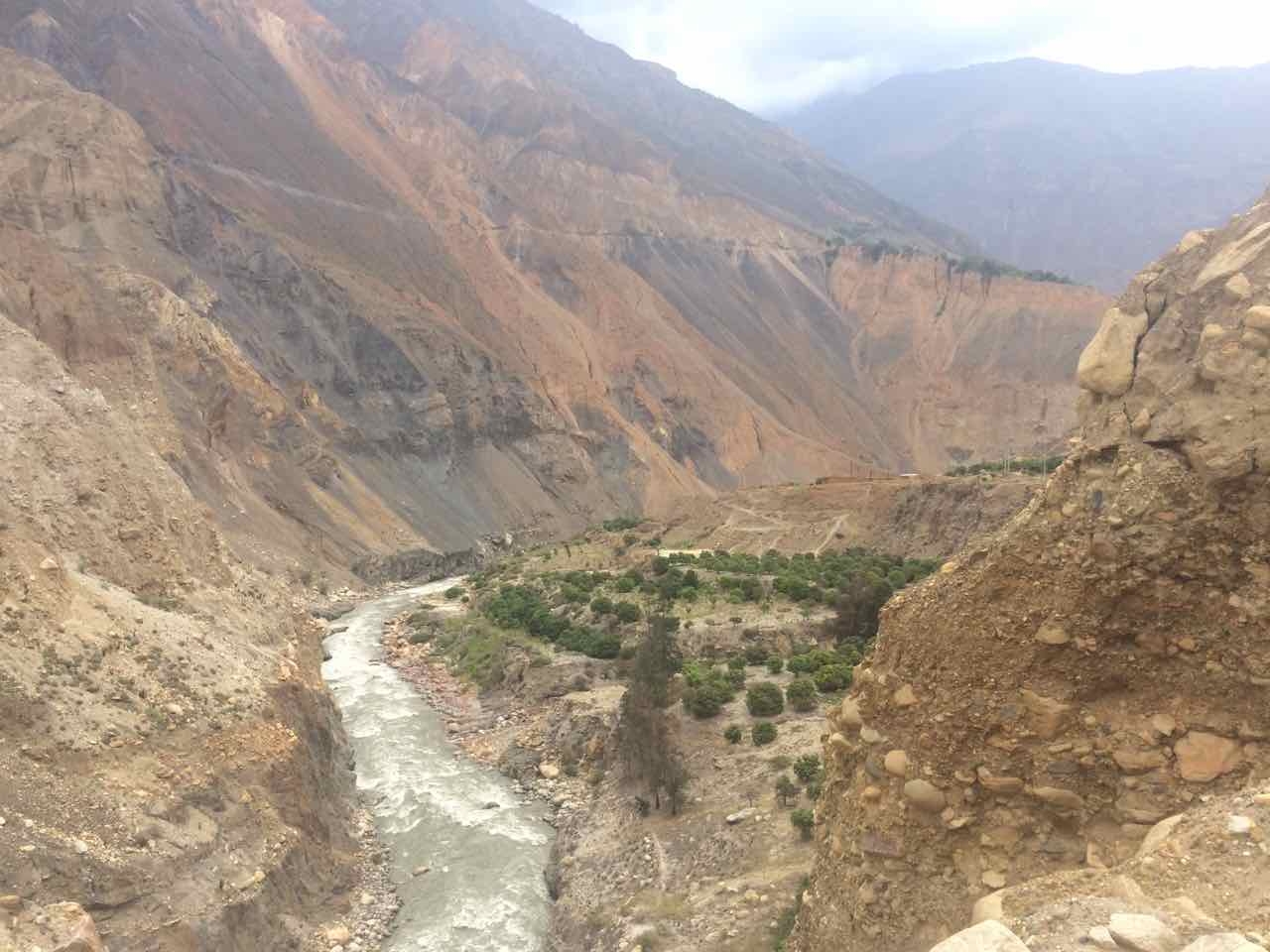 Back and forth, up and down, side to side, the dizzying cycle seemed to have no end. A fantastic thing is perspective and I mean visual. When we lugged Velita up a zig-zagging road and peered down below, we'd be looking at an amazing view, yes, but also a climate completely different from our own at the moment. Fleeces back on, cooled down by altitude's chill, it always seemed to be an odd and sudden transition. Arriving from town to town, refueling on gas and water and confirming directions to the next town dictated our days. And then, at once, the predictable but somehow unrehearsed arrival of nightfall would demand our attention. It would be time to find a camping spot. This is when the fear – and the fun – would begin.
Finding our nightly camp spot was the only thing that would seem to provide any variety to the otherwise repetitive and laborious task of driving. It was scary because we never knew where we might end up that night; at the same time, there was a level of excitement and thrill to seeking out someplace new. At the very least, it was something we had a lot of practice in over our many moons road tripping.
There were four nights of these improvised camping tutorials in between Kuelap and Huaraz. On night number one, the cordial embrace of a small mountain town ushered us in. They unlocked the 2nd grade classroom of their modest schoolhouse, currently unused for an extended break, and shared with us a dry and safe – albeit dusty – abode for the night.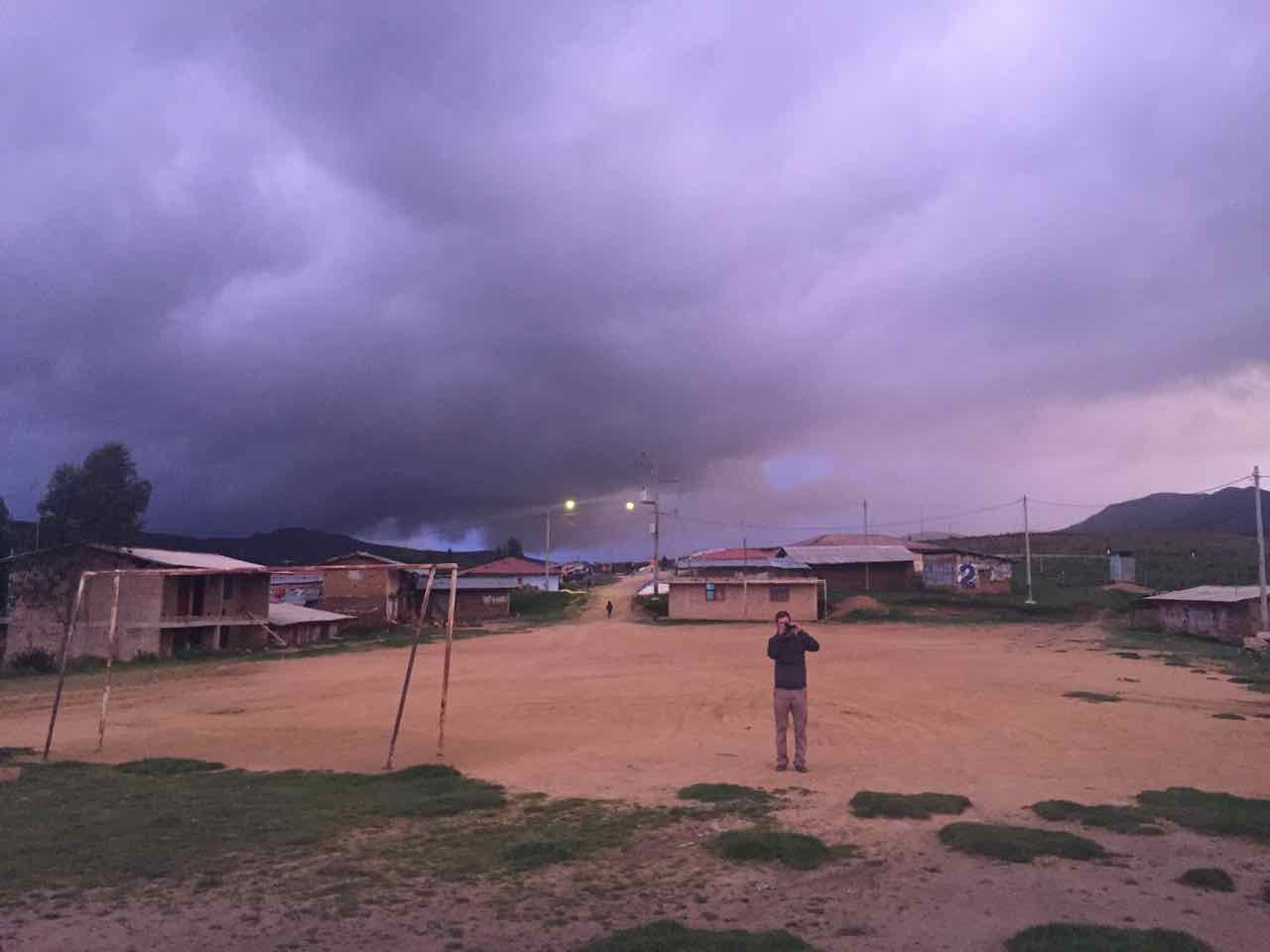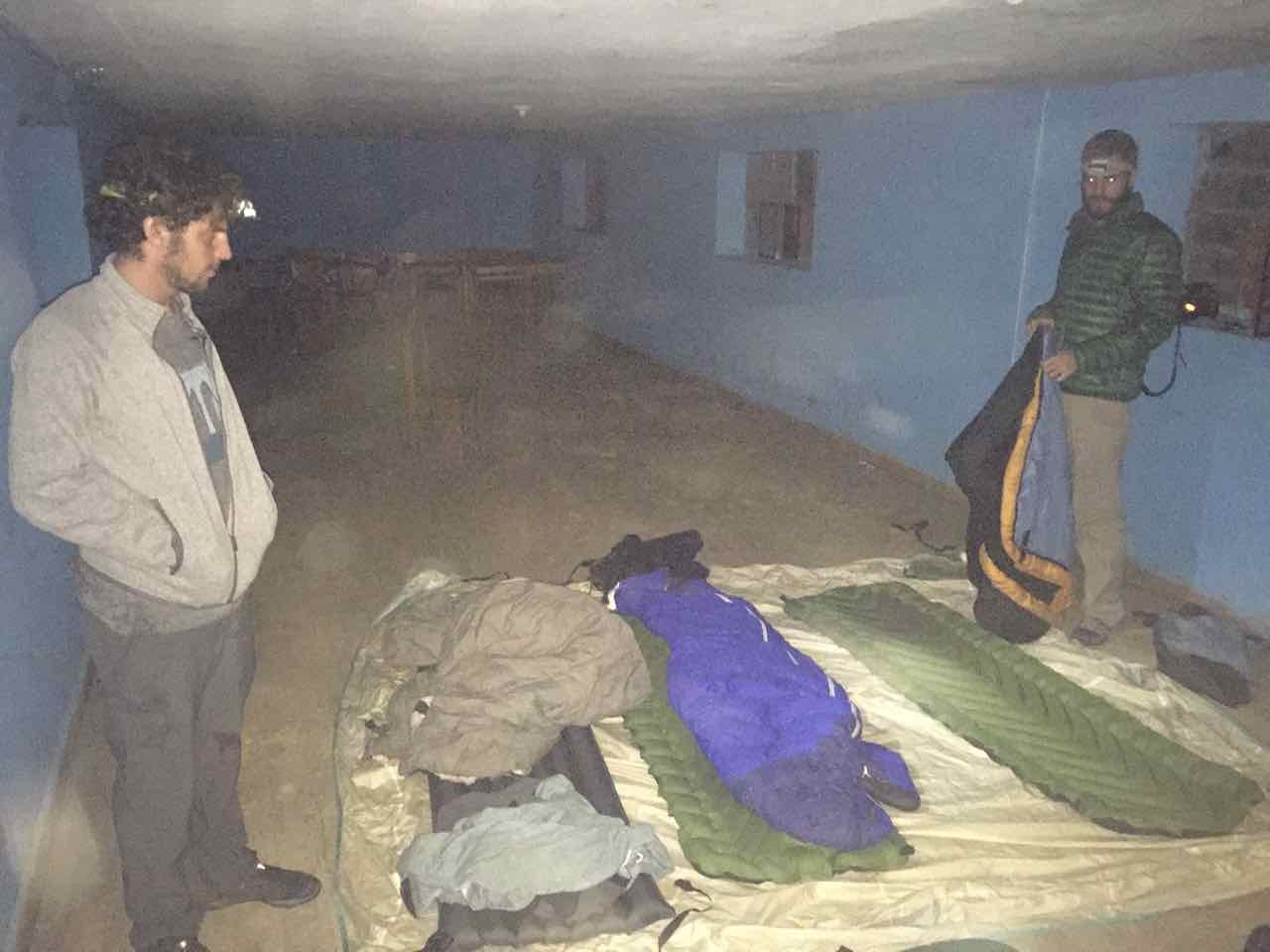 The next day we made a short stopover at the historically legendary town Cajamarca. While today it appears to be just another charming colonial settlement in the mountains, it is seeped in significance as the site where the Spanish conquistador Francisco Pizarro defeated the Incan emperor Atahualpa. From this monumental event, the wheels of history were set in motion, bringing Spanish hegemony and its language to South America through 300 years of imperialism, a tradition that sculpted the socio-political landscape of the continent that lives on to this very day.
Historical context is something that has captured our curiosity throughout our trip. We consider how the people we meet along the way came to be how and where they are today, geographically, ethnically and culturally. It helps us understand our own place as visitors and outsiders to these lands. What would it be like if Atahualpa defeated Pizarro and his small European army rather than the other way around?
We carried conversations and questions with us as we hiked up to our resting place for the next night. In the blistering chill of 4,000 meters, after a novel meeting with a local herd of llamas, we veered off the road alongside a pristine lake in the sky. Darkness coalesced with the coldness of the unprotected elements to deliver the most frigid night sleep over our journey to date. Even our sleeping bags weren't enough. In the morning we took advantage of our unique setting, hiking up the small mountain on the side opposite our tent to take in the dawning of the day. There we witnessed the sun lift above the horizon, pouring light over the panorama in much the way a mother whips the blinds open to wake up her son for school. We smiled, pleased with the view and hurried onward.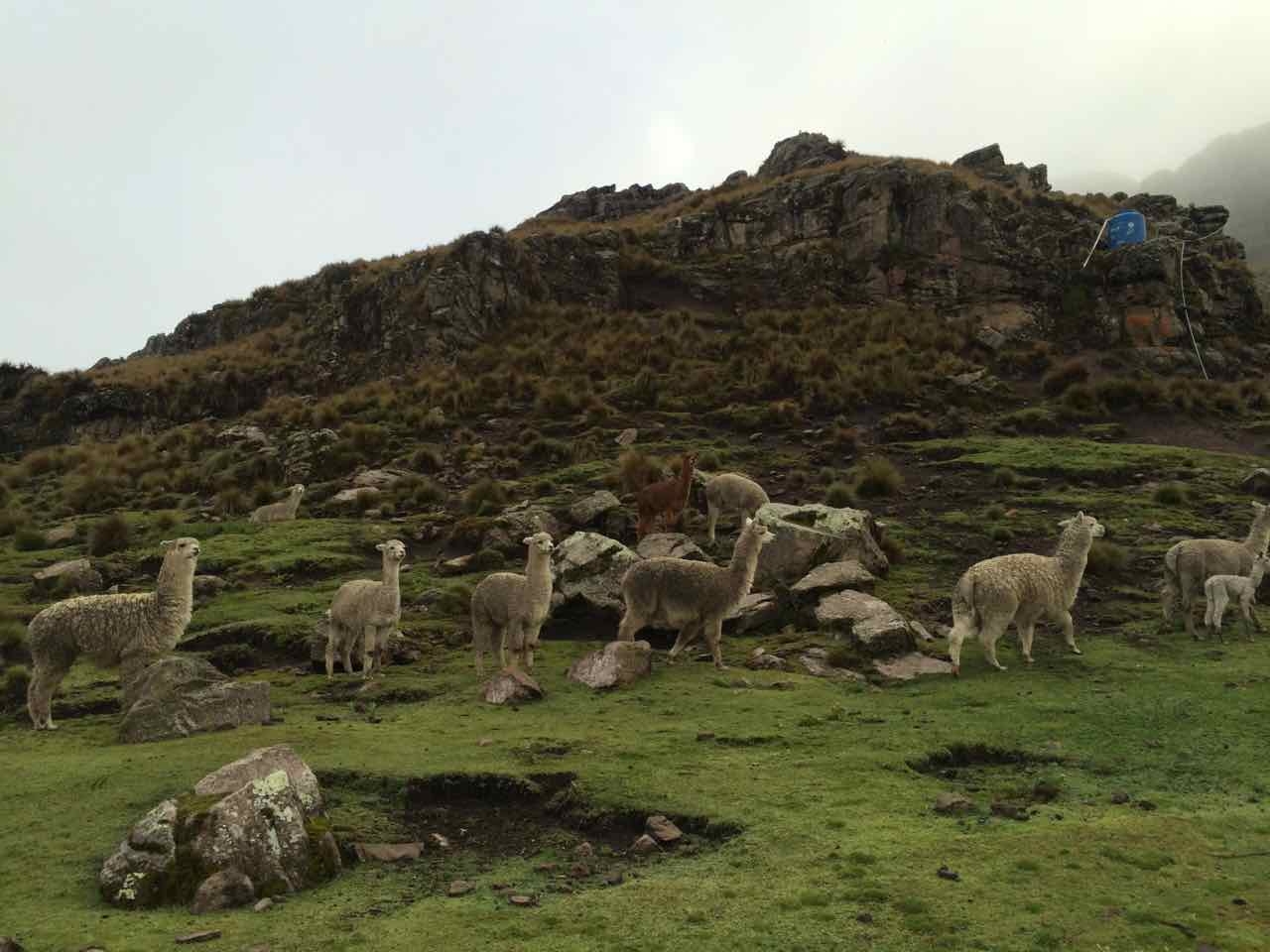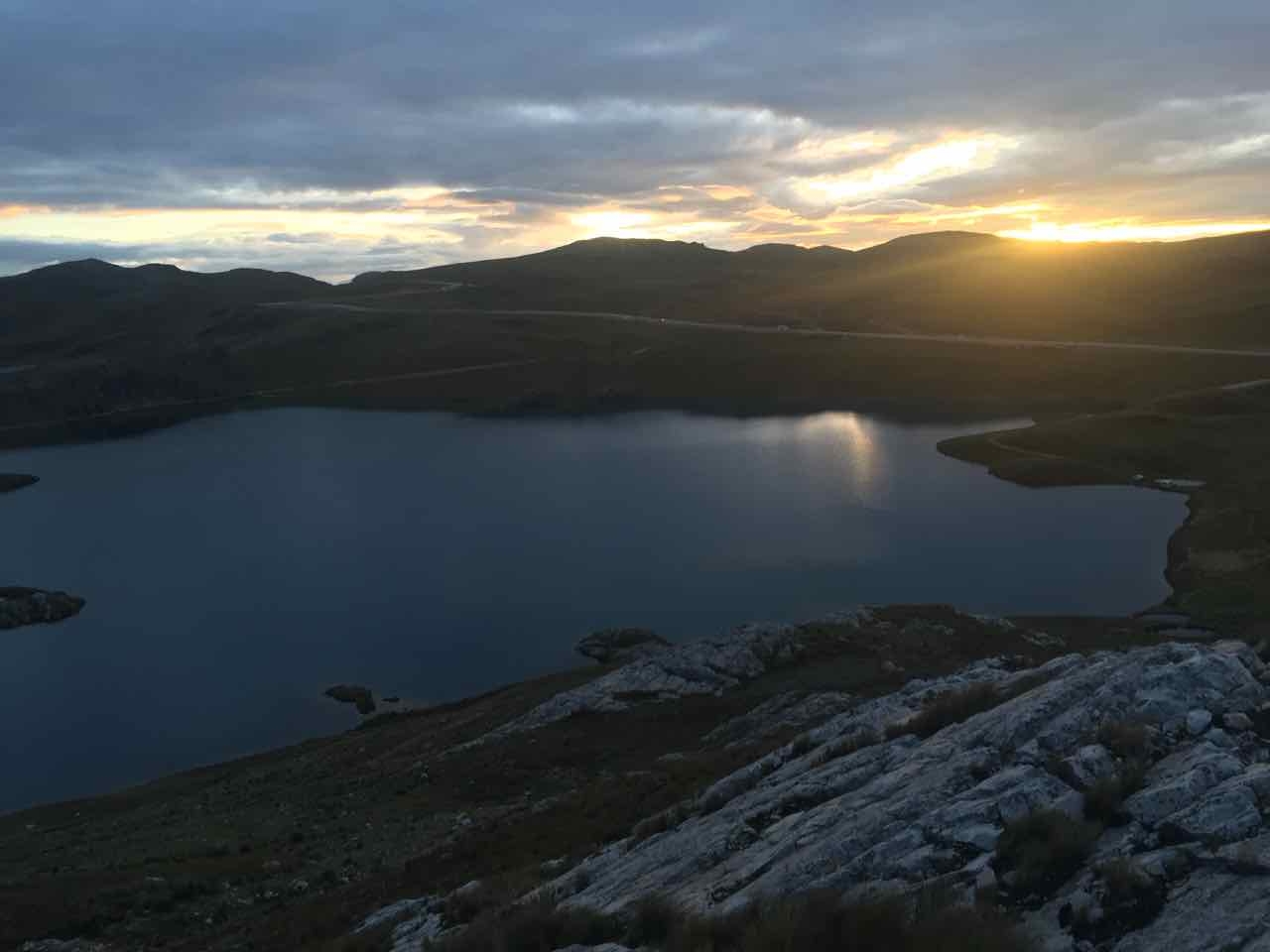 Over the course of the next three nights we were met by more and unexpected hospitality, one event snowballing into the next. In the remote mountain village of Cabana, the sound of English by a local storeowner, Doña Carmen, led to a friendly conversation about her 14 years spent in Connecticut and eventually into her offering us respite in the gated compound of some abandoned property. The next morning Doña Carmen alerted us that Mozzarella was somehow made in the next town on our road. Buzzing with thoughts of home, Alex insisted we go on a chase for said Mozzarella, where we met Moto Grosso, an Italian-backed organization working to inspire and equip locals in a variety of art-related skills. After a taste of some of that Mozzarella, the Moto Grosso volunteers told us we might find a warm bed to sleep in at the sister chapter in a town six hours closer to Huaraz called Hangas. We did just that and that evening we were greeted with a hot meal and a comfortable night's sleep, a welcomed night apart from our tent.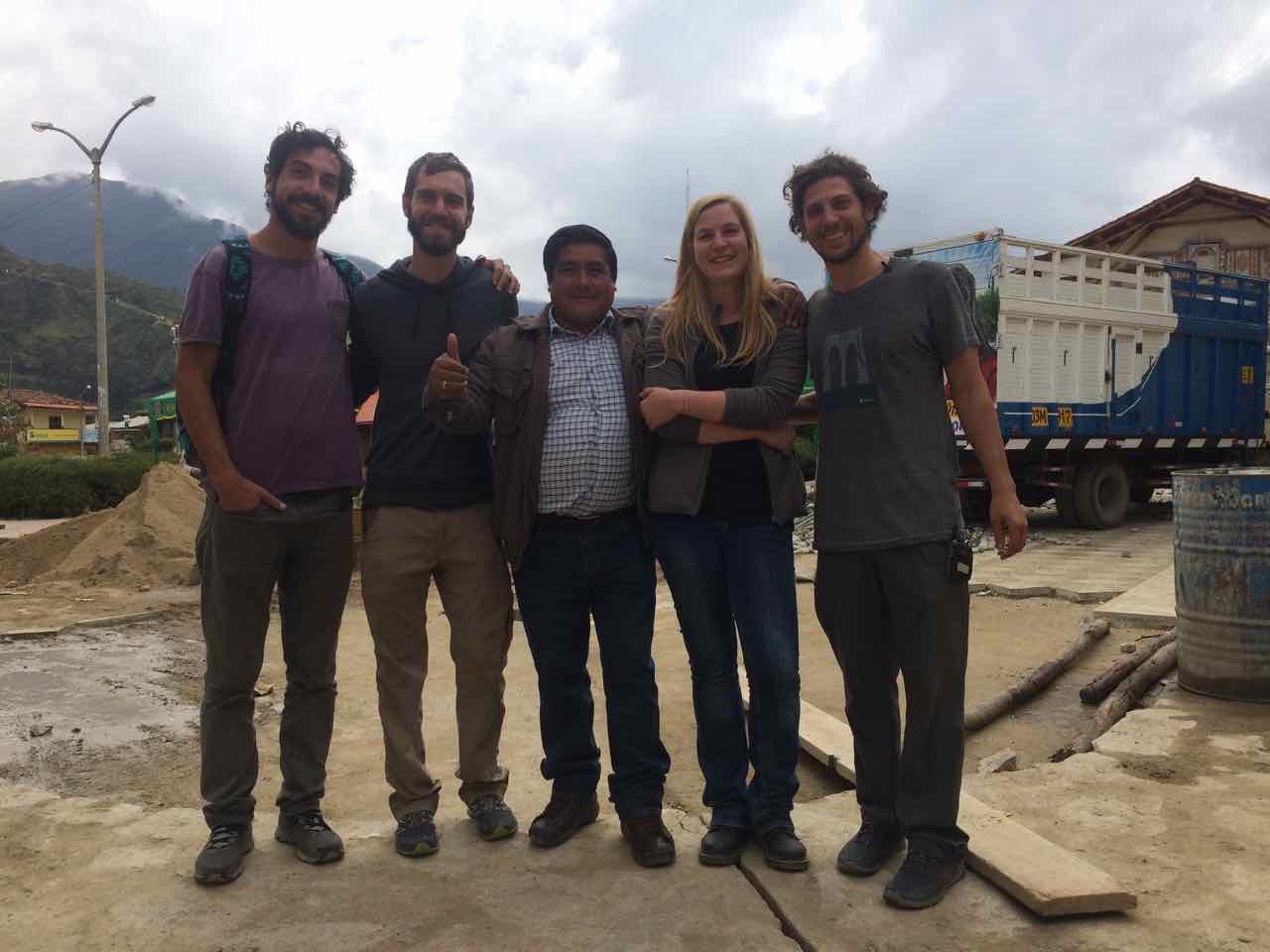 In the morning another Moto Grosso volunteer raved about the splendor of Laguna 69, an untouched glacial lake in the snow-adorned mountains of a nearby national park. 
On this day, it was Eric's turn to get sick. He waited in the car at the starting point of the hike, where Brian and Alex began an expedition for the ages. The seven hour adventure proved so spectacular, so unrivaled, that Eric pledged to do it on his own just two days later.
Although we walked this trek, it felt more like our surroundings were shifting in front of our unmoving bodies. The hike's degree of difficulty took a backseat to the natural effect of this unique environment. The magnificent cotton white waterfall weeped from the dying glacier glistening amidst the milky clouds guarding the melting ice from damage from the sun's betraying rays. For as beautiful as the cow-filled valleys were, nothing could compare to the shocking glow of Laguna 69 itself.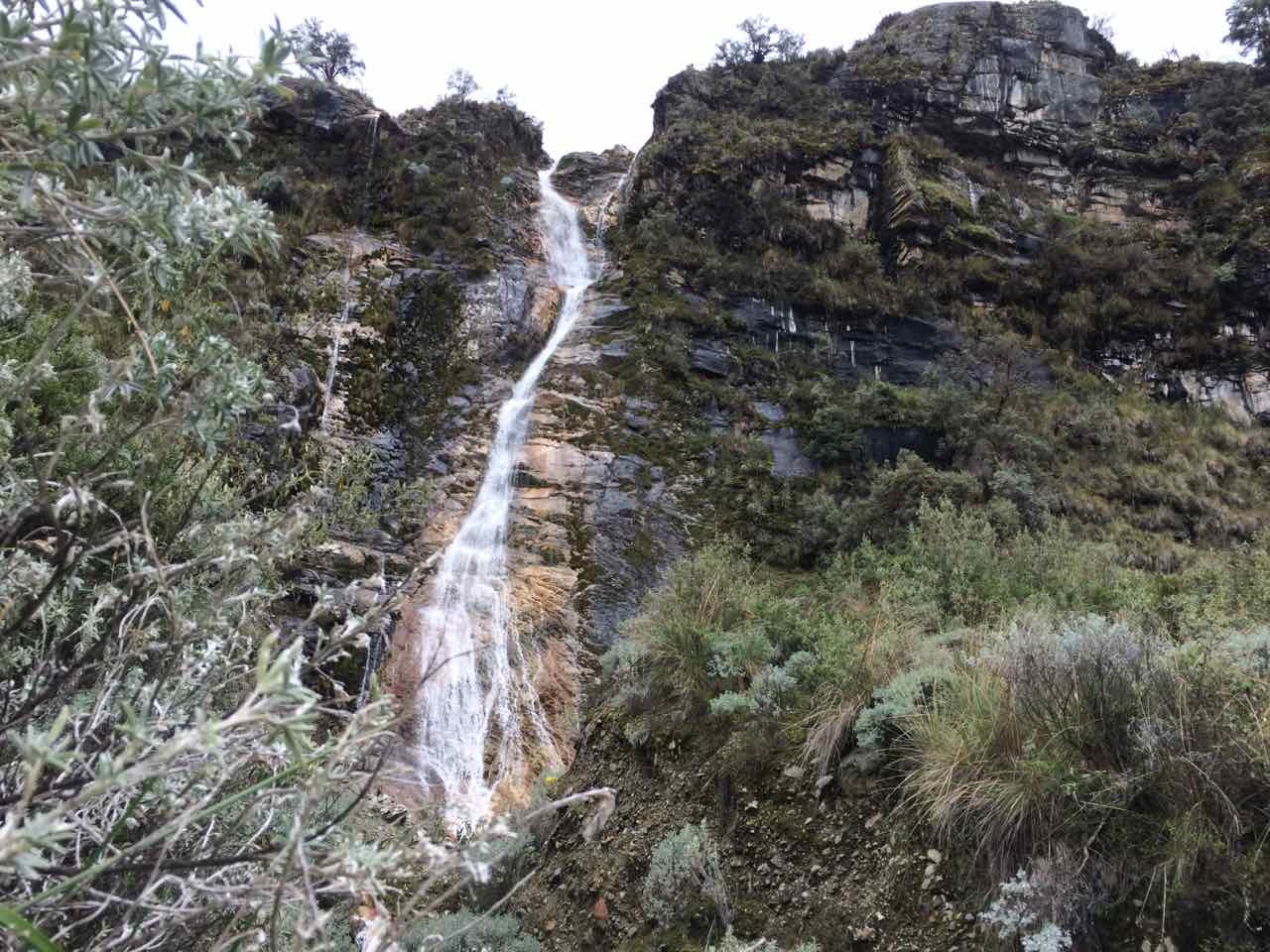 This natural pool can only be described as full of God's own urine. The lake's saturn glow was so exquisite as to relegate the Caribbean to sewage water. The snow globe effect of this pristine place made our presence feel perhaps prohibitory, as if simply standing near such water somehow contaminated it. And with that, Brian and Alex considered an idea that they at once had to fulfill. They would jump in naked.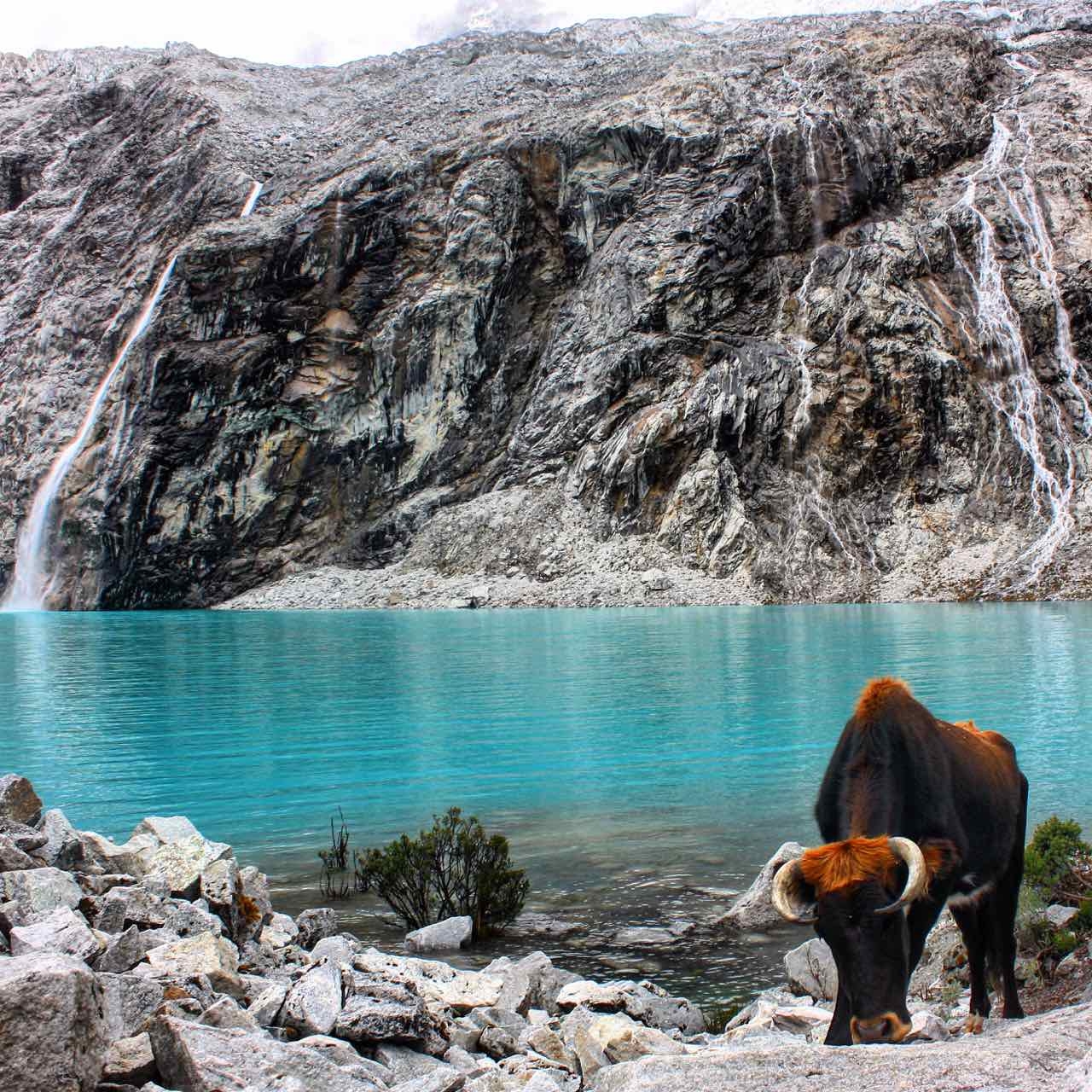 At almost 5,000 meters, the idea of bathing in near freezing water was absurd. Two days later, every person on Eric's tour group laughed at such an idea. It was comical, no doubt. But such unspoiled water required nothing but organic life in its magical depths and so the boys honored this unspoken prerequisite. In they went, with squeals matching the shocking image that the act itself produced. And with that, we washed away the muck that we had amassed through the accumulation of camping of the preceding many days.