Dirty water hot dogs ands street carts are as ubiquitous to New York as the yellow cab.
We've got food carts for everything. From the iconic carts selling dirty water hot dogs, pretzels, halal, pastries, and coffee, to the hipster carts selling Korean tacos, vegan cinnamon buns, and gourmet grilled cheese.
If you're a real New Yorker, or you've ever visited the city, you love these carts. In fact, thousands of New Yorkers depend on street food for quick and cheap eats. Here in the Big Apple, we're always in a rush.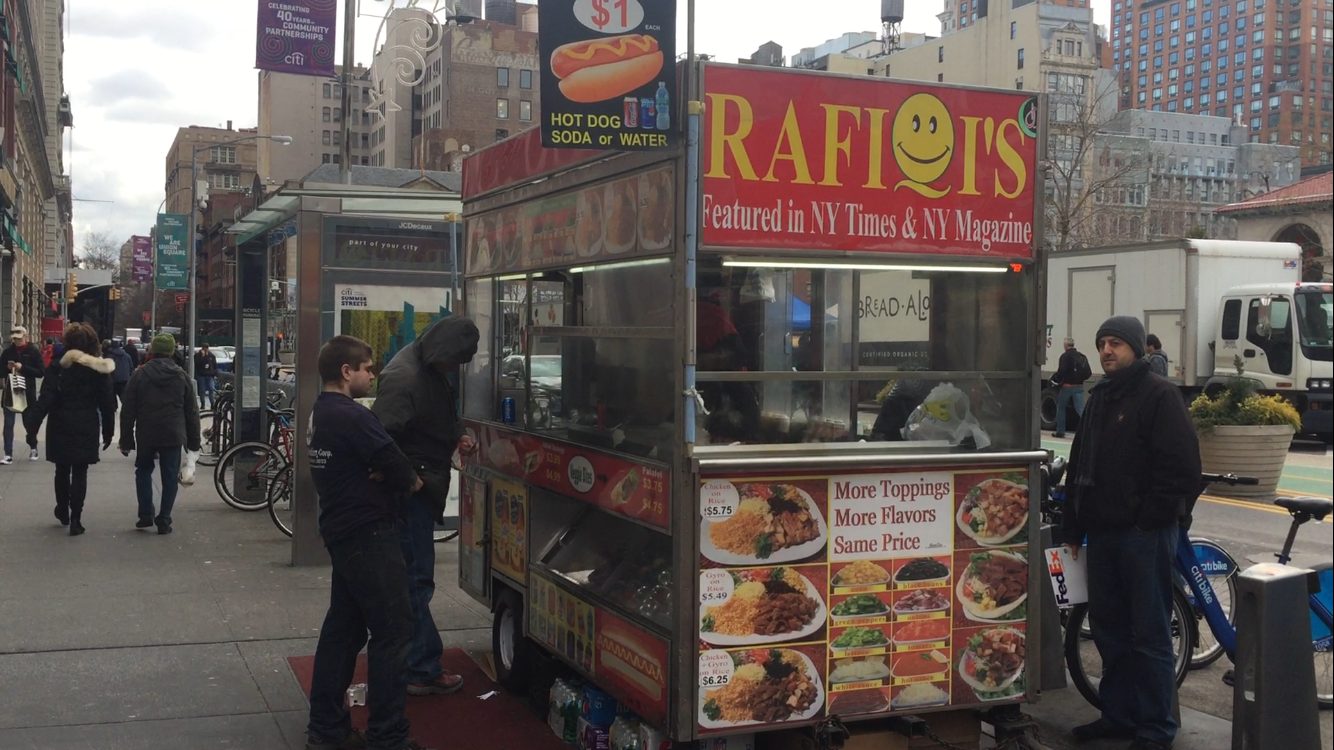 But we were curious, who are the people that run them?
Their food fuels NYC, but what fuels them?
We reached out to the Street Vendor Project for some answers.
Who are the Street Vendors?
NYC has over 10,000 street vendors. Those are people selling everything from the aforementioned hot dogs and pretzels, to people selling flowers, books, and custom artwork.
They're tightly clustered in areas of heavy foot traffic like Times Square, Union Square, and Central Park, but also further dispersed throughout the 5 boroughs.
Of those 10,000 vendors, anywhere from 80-90% of them are run by immigrants, and serve hundreds of different cuisines. Curry, tacos, waffles, biryani, xiaolongbao, cannolis, falafel, tamales, and so much more.
The other 10-20% of vendors are almost all military vets.
What we found out from SVP is that becoming a street vendor is often the first step many people take in making the American dream a reality.
Immigrants who arrive in NYC often have backgrounds in law, medicine or engineering. But their credentials don't cross over to the US, so they need to find other means of making a living. A common way to do that is to become a street vendor.
These people are entrepreneurs using their hustle to make an honest dollar in a cut throat city.
How do you become a Street Vendor?
There are two ways to become a street vendor in NYC.
The first way is to just start selling stuff. Unfortunately, that's illegal.
The second way is to get a permit from city hall. They cost $200 and must be renewed every year. Very reasonable.
If you decide you're done running your cart, no worries. In fact, you can actually keep your permit even if you're not using it.
That's great news if you have a permit, and horrible news if you don't have one.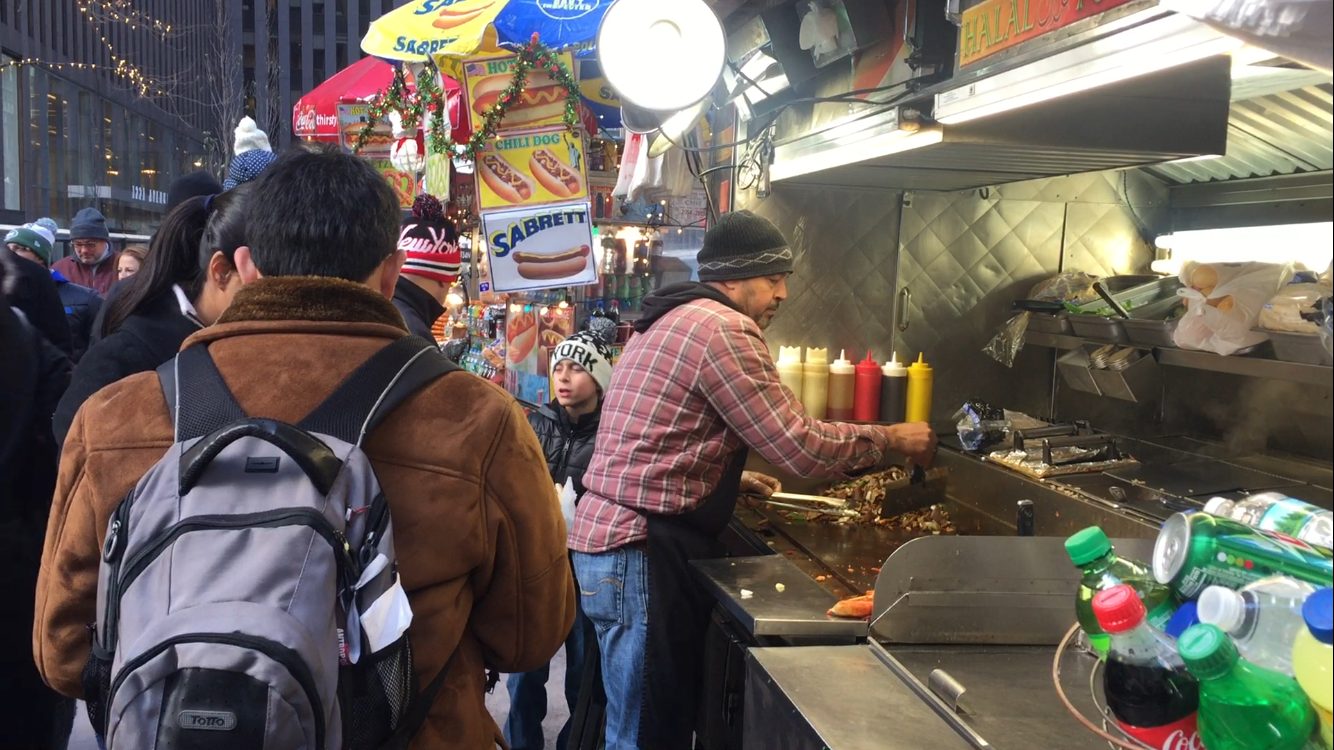 In 1983, City Hall wanted to gain control over how many people could sell things on the streets of NYC. To do so they put a cap on the number of permits available for street vendors, which was set at 4,235.
It hasn't changed since.
How do new vendors get a permit?
Because vendors are not required to sell their permits when they're done using them, they've become an extremely valuable commodity. You can actually keep the permit for yourself instead of allowing someone who could use it productively…
Unless you lease the permit to someone who wants one.
And this is exactly what most permit owners do. They hold onto their permits after they're through being street vendors, and then lease them to people who want to open a cart of their own.
But instead of the $200 that it costs to renew the permit, they're being sold on the black market for up to $25,000
Let's say that again for effect.
If you want to buy a permit in NYC, you may end up paying $25,000 for something that costs $200.
These street vendors sell hot dogs, tacos, tamales, and pretzels for a dollar. How are they supposed to cover the astronomical cost of a permit?
The only way is to work every single day of every single week of every single year. Every day off puts you behind on paying off the cost of that permit.
Is anyone trying to change this?
Yes. The Street Vendor Project has been trying to get the city to issue more permits for years. For vendors to make any sort of reasonable living, they need to be able to purchase permits for a reasonable price.
However, they come against fierce opposition by corporate realty groups and urban business development teams. They think the carts bring down the value of their properties so they use their money and influence to make sure there aren't any more of them on the street.
But The Street Vendor Project is picking up steam. With shoutouts from local celebrities like Anthony Bourdain, the people are making their voices heard, and those voices are saying, "We're freakin hungry!"
A peek into the life of a Tamale Vendor
Curious to go beyond the statistics, we decided to get more personal with a street food vendor. We took the 7 train out to Corona, Queens in search of what we'd been told are the best Tamales in NYC.
If you're curious, take the 7 to  Junction Blvd, and walk right under the subway tracks. That's where you'll find that tamale stand. It's open from 4am to noon.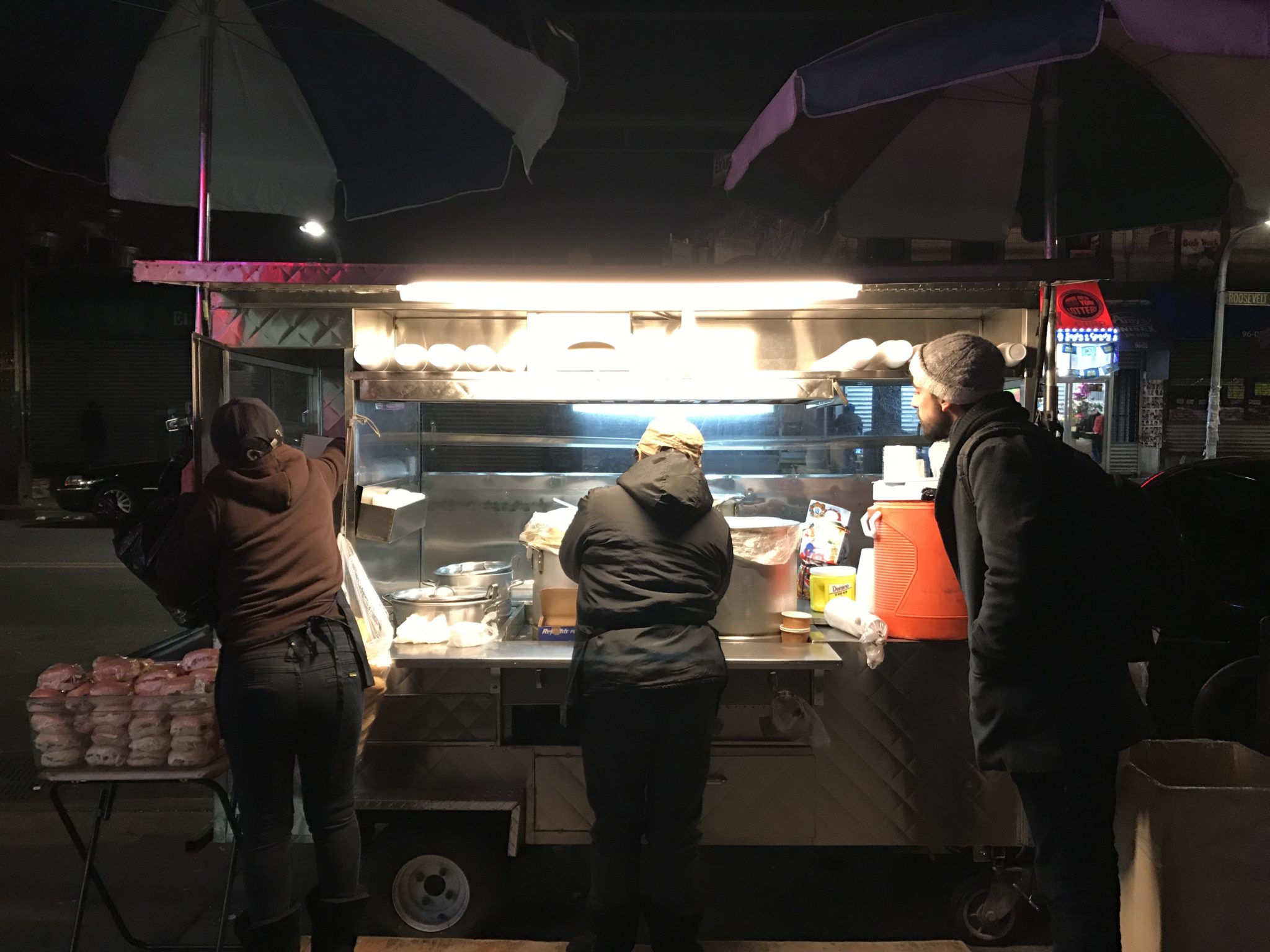 The owner, Evelia, moved to New York in 2000 from Puebla, Mexico, and brought her local Mexican cuisine with her.
She started on her own, making just 30 tamales a day.
Now, 15 years later, she employs 8 people, selling hundreds of tamales, tortas, and traditional mexican beverages.
She still has to work at the stand every day, waking up before sunrise to prepare her famous tamales, but she's providing an amazing service to local families and workers, who rely on her fresh tamales before they head to work or school.
Click here to check out this video and join us to see what it's like to be a Tamale vendor in NYC.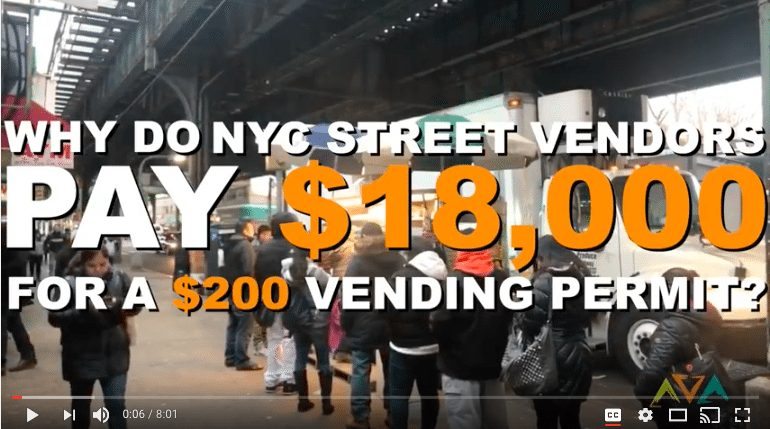 P.S. Sign up for our email list to get an exclusive insider's guide to the best food from around Queens (and therefore the world)!