If you followed world news in 2016, you might have gotten the impression that the apocalypse is near.
But we are here to tell you that all is not lost! In fact, the beauty of humanity and life blissfully abounds in all corners of our wonderful planet.
We asked influential voices from around the travel community to share their biggest lessons learned from the road this year – and all of them came back with inspiring insights from their journeys abroad. Here's to 2016!
1. Wandering Earl (Derek Baron)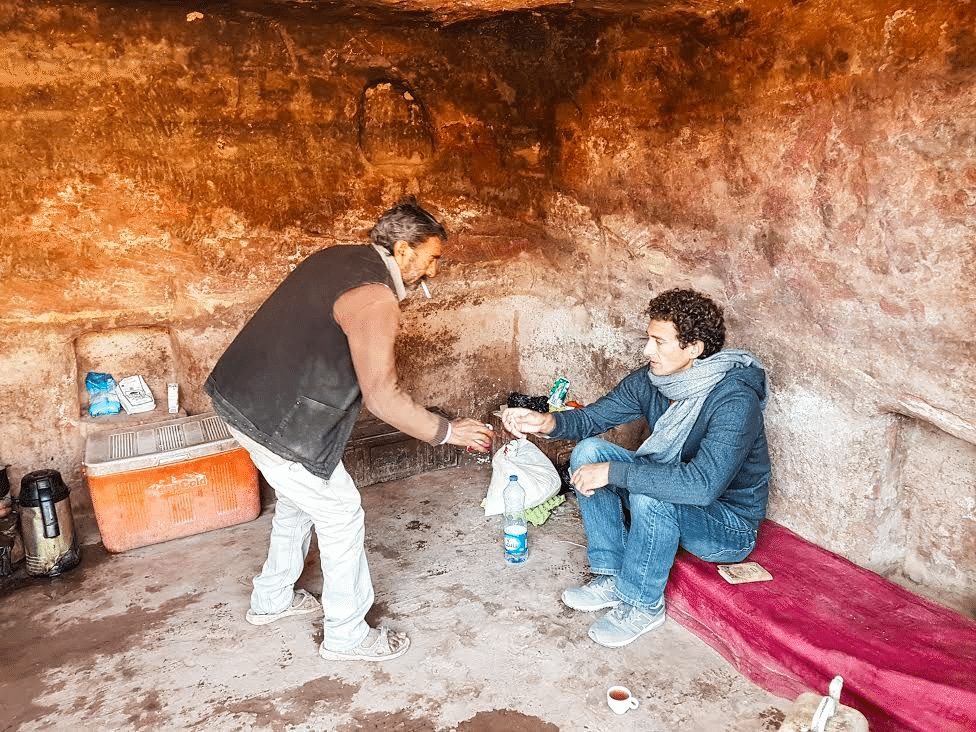 From: Stoughton, Massachusetts
Where I traveled in 2016: An intense year of travel – Romania, India, Philippines, Taiwan, Mexico, Nepal, Maldives, Oman, Jordan, Israel, Cuba – with a combination of some random, yet spectacular, personal adventures as well as leading tours for my company, Wandering Earl Tours.
Lesson Learned: I would have quit traveling a long time ago if it wasn't for the people I've met along the way. This year proved, more than any other year, that the rewards of travel come from the human interactions, however short or long, with new people I come across all over the world.
Sure, the sights are cool, but if I was only traveling for the sights, I would have been bored by now. It's all about the people.
Follow Derek's travels on his website or sign up for his one of his tours!
2. Meigo Märk (The Walk Around The World)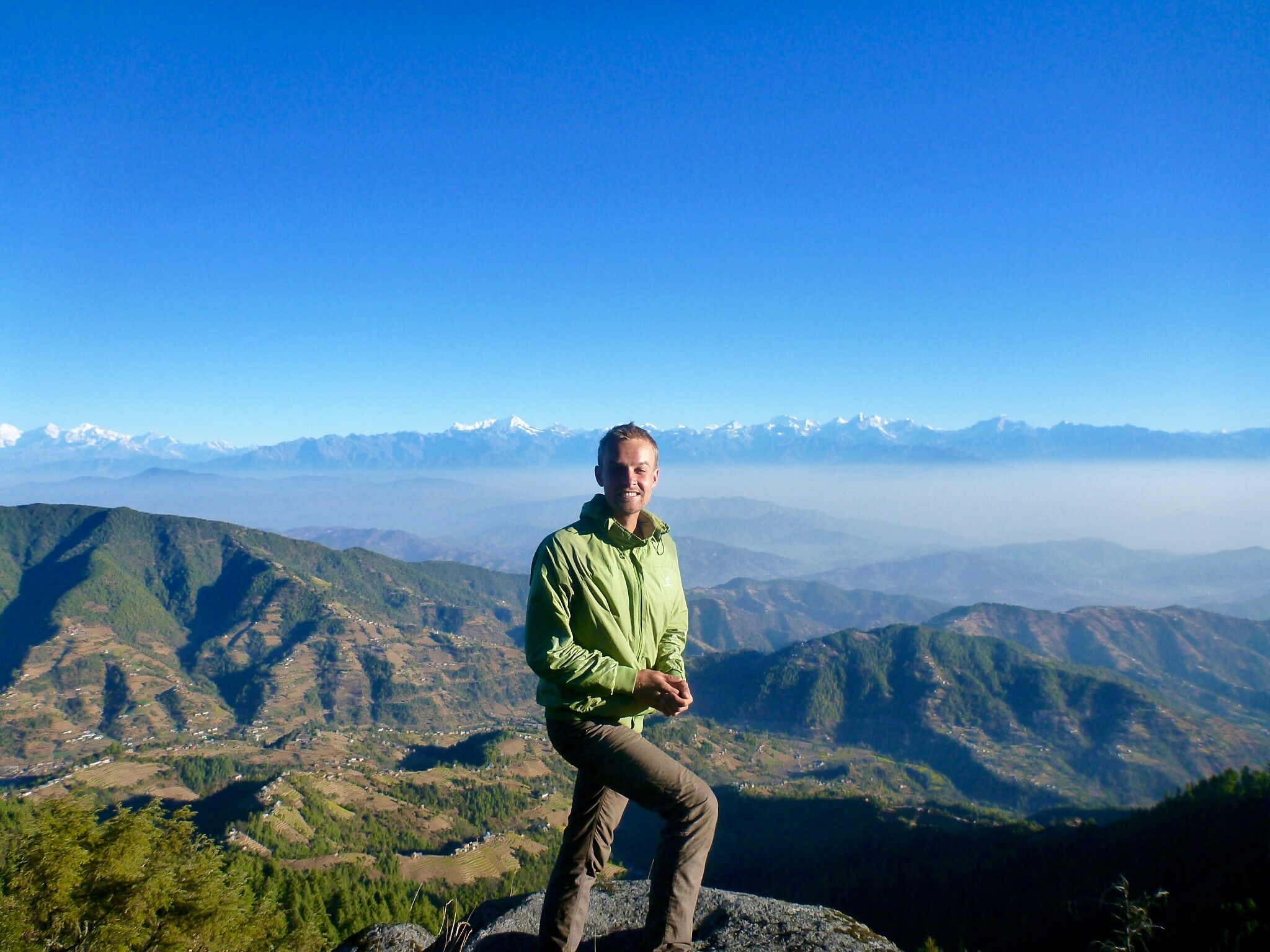 From: Estonia
Where I traveled in 2016: In 2016 I walked over 5500 kilometers in 7 countries – Nepal, India, Myanmar, Thailand, Cambodia, Laos and Vietnam. All of this was a part of the longer dream to walk a minimum 40,075 kilometers (24,901 miles), the distance of the equator, in 8-9 years.
Lesson Learned: I have learned that there is a lot more joy, helping, kindness, goodness, cruelty, pain, suffering and sharing in the world than I could ever imagine.
I have felt that everything could always be much worse so I have learned to generate gratitude – to be thankful even with uncomfortable situations.
I have also realized that deep, intense and true respect towards all of life can be very helpful. To feel and to think more about us and less about me.
Follow Meigo on Facebook or subscribe to his Youtube Channel!
3. The Nomad's Oasis (Celinne Da Costa)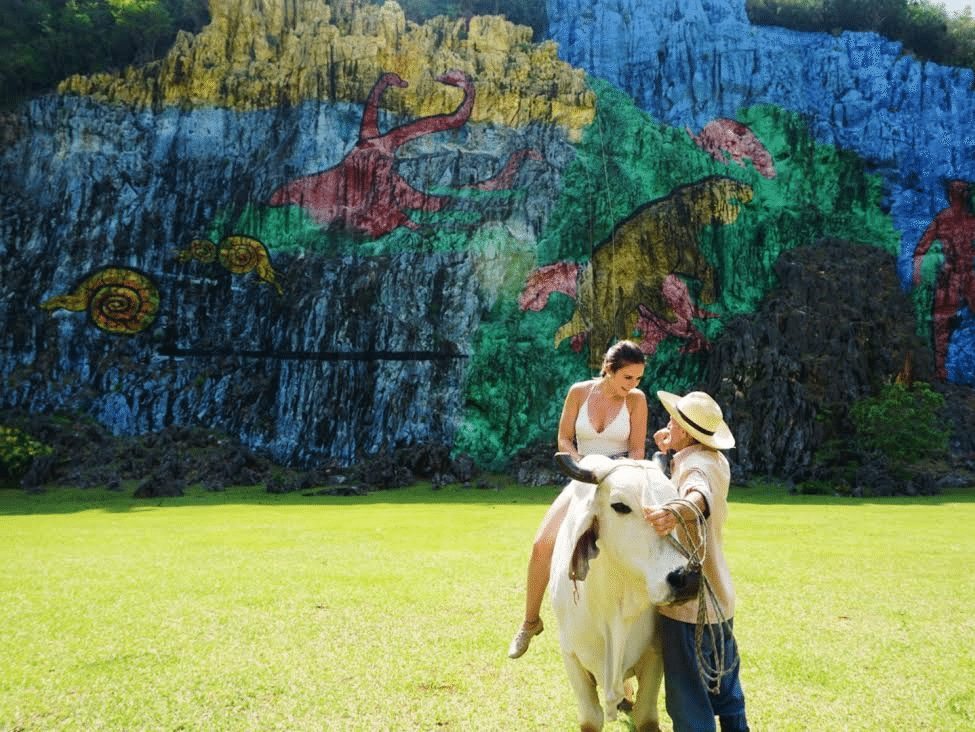 From: Rome, Italy
Where I traveled in 2016: This year, I left my life in corporate America behind to circumnavigate the globe by couch-surfing through my social network: so far, I've had 60+ hosts who are connected to me somehow across 16 countries and 4 continents.
Lesson Learned: One of my biggest lessons this year was that, contrary to what we see and hear in the media, people are generally kind. So many of us are raised to feel skepticism towards strangers and the unfamiliar, but I've just traveled around the world on the kindness of people… most who I'd never met. Everywhere I went, strangers opened up their homes to me and helped me along with my travels without asking for anything in return. I've learned that, when we practice kindness and trust in others, that's exactly the type of treatment we get in return. What's important is that we always pay it forward.
Follow Celinne on Instagram, Facebook, or on her website!
4. Bemused Backpacker (Michael Huxley)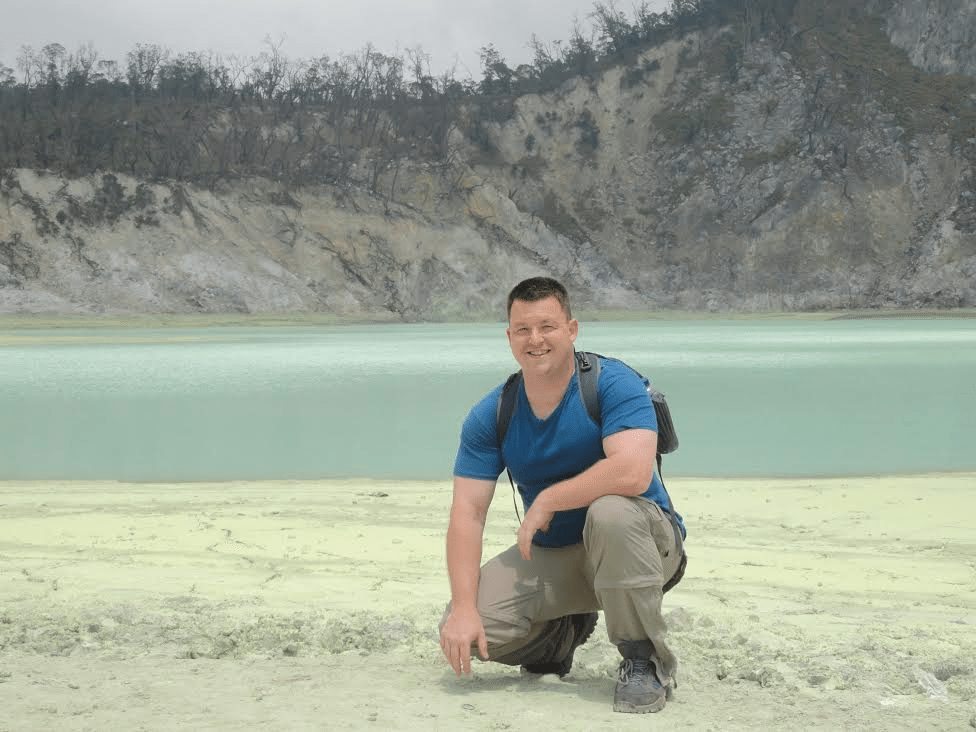 From: Liverpool, England
Where I traveled in 2016: This past year I've continued to work in my day job as a nurse for short periods, but also taken the time to travel to Indonesia, the Philippines, Sri Lanka, Germany, Spain and Israel. And of course I've continued to work on Bemused Backpacker and my next novel.
Lesson Learned: I have learned over the past 15 years of travel that you can live any life you want. You don't have to quit your job to travel the world, you don't have to sacrifice your career or a family to take a gap year, and you don't have to give up on your travel dreams if you want a career either. There are no excuses for not following your dreams. You can have it all if you want it enough, it's just a matter of making the things you want a priority.
Follow Michael on Facebook, Twitter or on his website! 
5. & 6. The Opportunistic Travelers (Evo and Sheila)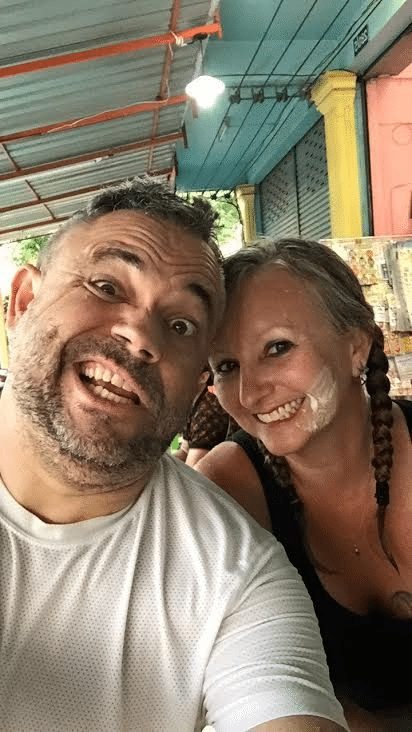 From: Arizona
Where we traveled in 2016: After traveling all of 2015, we established Bangkok as our home base for exploring as much of SouthEast Asia as we can stand!
Lesson Learned: This marks the end of two years being away from "home" for us, so it's with some consideration I make the following counter-intuitive statement: Travel won't necessarily change you. Travel might bring out "the real you", and that in and of itself may be considered transformative. But more likely, at least in our experience, travel just makes some of the clutter fall away, allowing you to just be you. And I suppose if you're the kind of person who has trouble doing that on your own, it might feel like the experience changes you. Which is a good thing, right?
Check out Evo and Sheila's website to make sure to listen to their podcast, This One Time.
7. Tamsin Both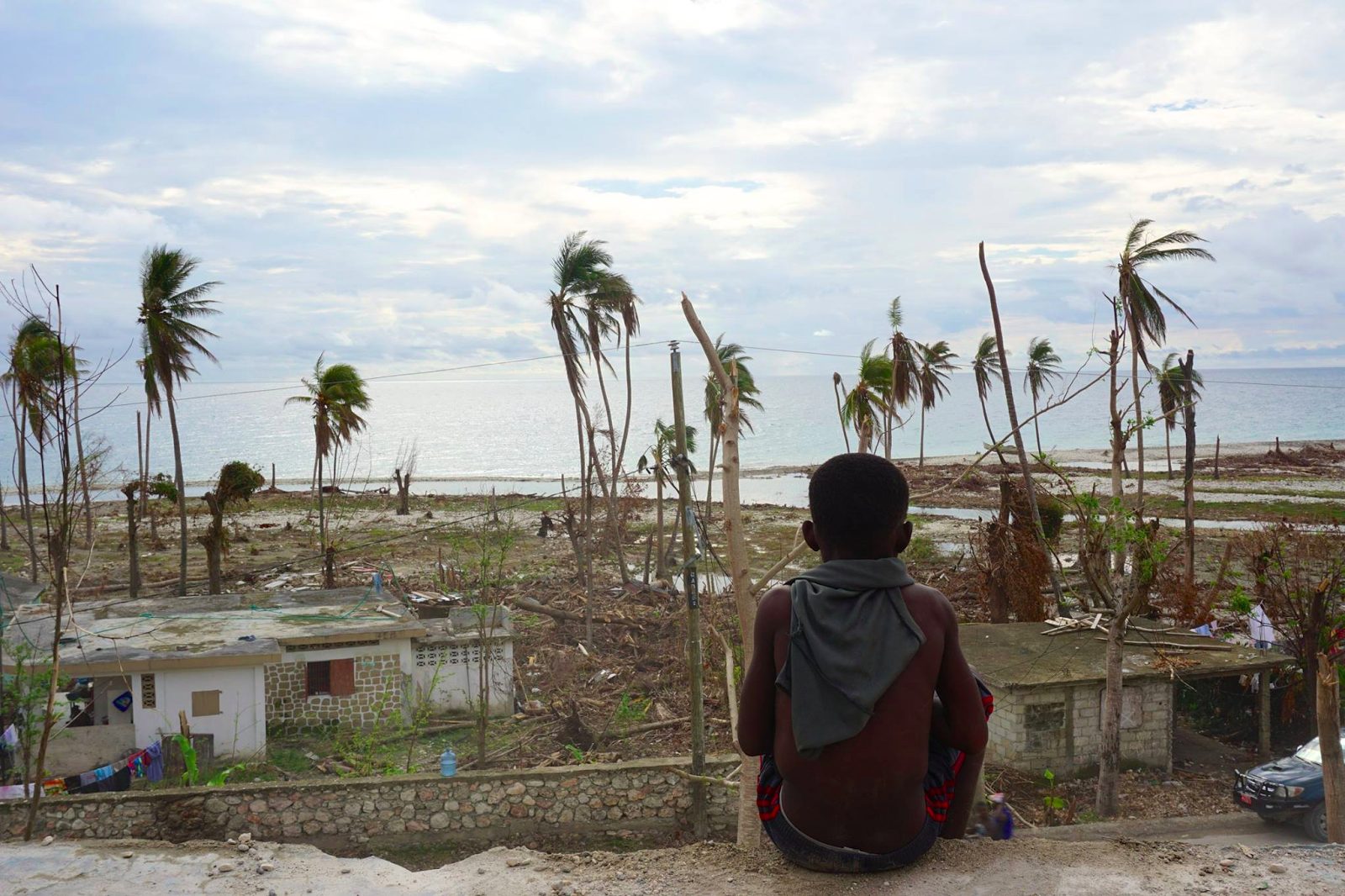 From: London, England
Where I traveled in 2016: I work 4-5 months a year at a backcountry ski lodge in BC and take the rest of the year off to travel. This year I've spent time in Canada, the U.S., England, Spain, Andorra, Belgium and Haiti.
Lesson Learned: This past October I was lucky enough to get onto an All Hands Volunteer project in Haiti. I say lucky because there were thousands and thousands of applications for about 15 spots.
All Hands are an NGO that deal with disaster response and on October 4th a category 4 Hurricane ripped through the southern part of Haiti leaving death, destruction and chaos in its path. All Hands started up a project clearing rubble and debris from schools and I arrived less than a week later to join in with the relief effort.
Being in a disaster zone is taxing, physically and emotionally. Seeing the level of destruction and the people who are affected by it firsthand is overwhelming and hard to put into words. With a lack of food, water and shelter, a lack of funding for help and an extremely corrupt government making things more difficult then they should be for Haitians, I couldn't help but feel overwhelmed with sadness. The important thing I learnt is not to let that feeling overcome me. Instead to use it as a driving force to motivate me. To take my negative emotions and use them in a positive way. Because life will always bring challenges, but its how you deal with them that defines you.
Follow Tamsin on Instagram or learn more about All Hands Volunteers!
8. Adam Marland (We Own The Moment Photography)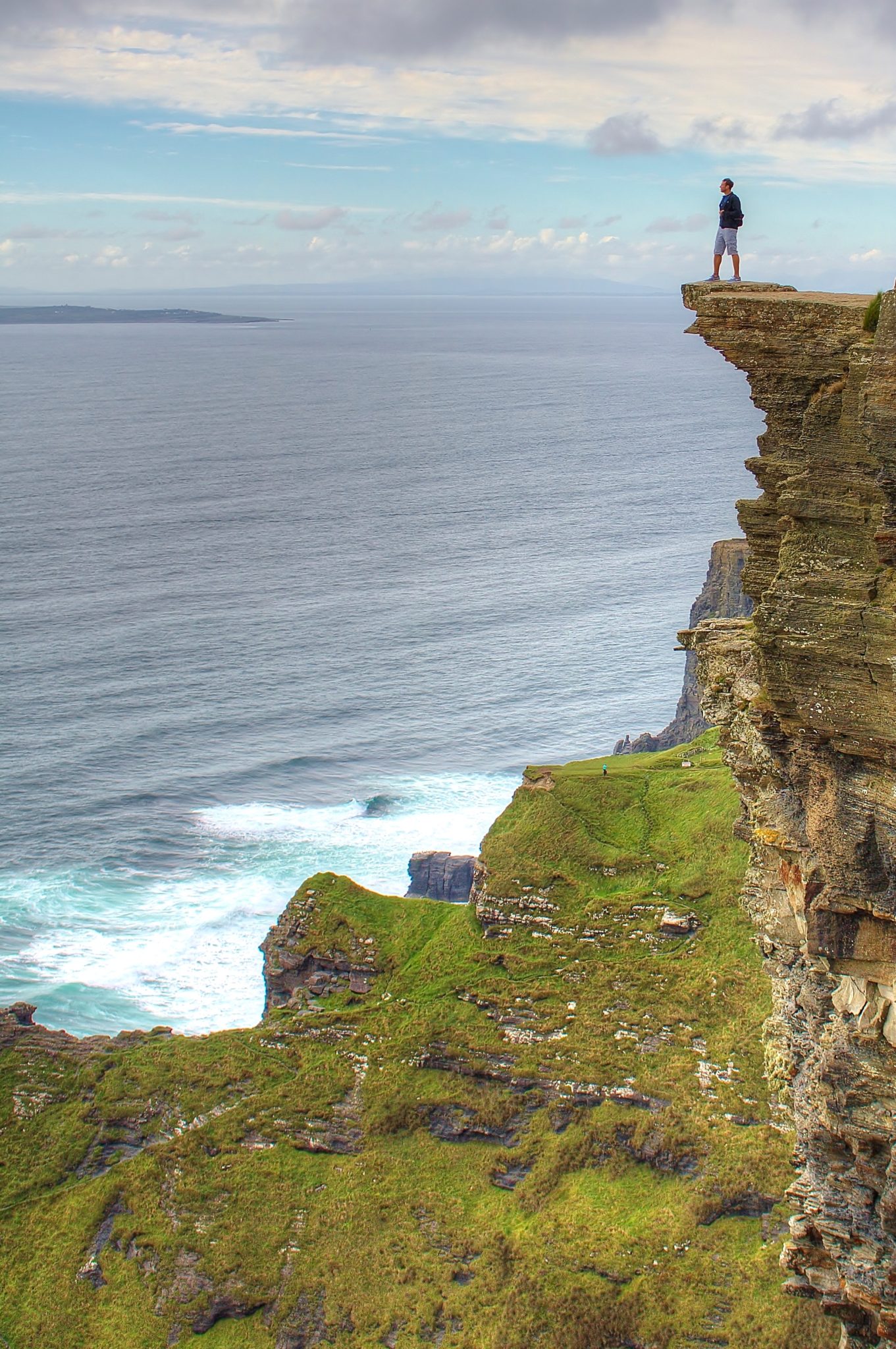 From: Rogue River, Oregon
Where I traveled in 2016: Ireland and Australia
Lesson Learned: I think most of us travel addicts start off with this very experiential mindset, like we're going to break societal norms and live life furiously, albeit haphazardly.  We know there are going to be some very dark, tough times, but also know how good the rush can be.
Problem is, 5 years later and our tolerance is high.  Normal life brings little satisfaction, and even the little excursions don't quite bring the same joy.  We've watched volcanoes erupt and boarded down them at 60 km/h.  We've swam with sharks and giant turtles and skinny dipped with beautiful girls as the water exploded with bioluminescent sparks under a lunar eclipse.  We've pulled bugs out of each other's' skin, we've seen hundreds of sunrises and sunsets in the most incredible vistas the world has to offer.  We've tried every fruit, meat, and local delicacy that was offered.
And so on we go, constantly looking for that next high with no idea what we're going to do in the long term.  We know we can't live this way forever but don't know what else to do, so you lace up your overworked shoes, like a junkie tying off, and catch the next bus to anywhere.
9. Paula La Rosa Toro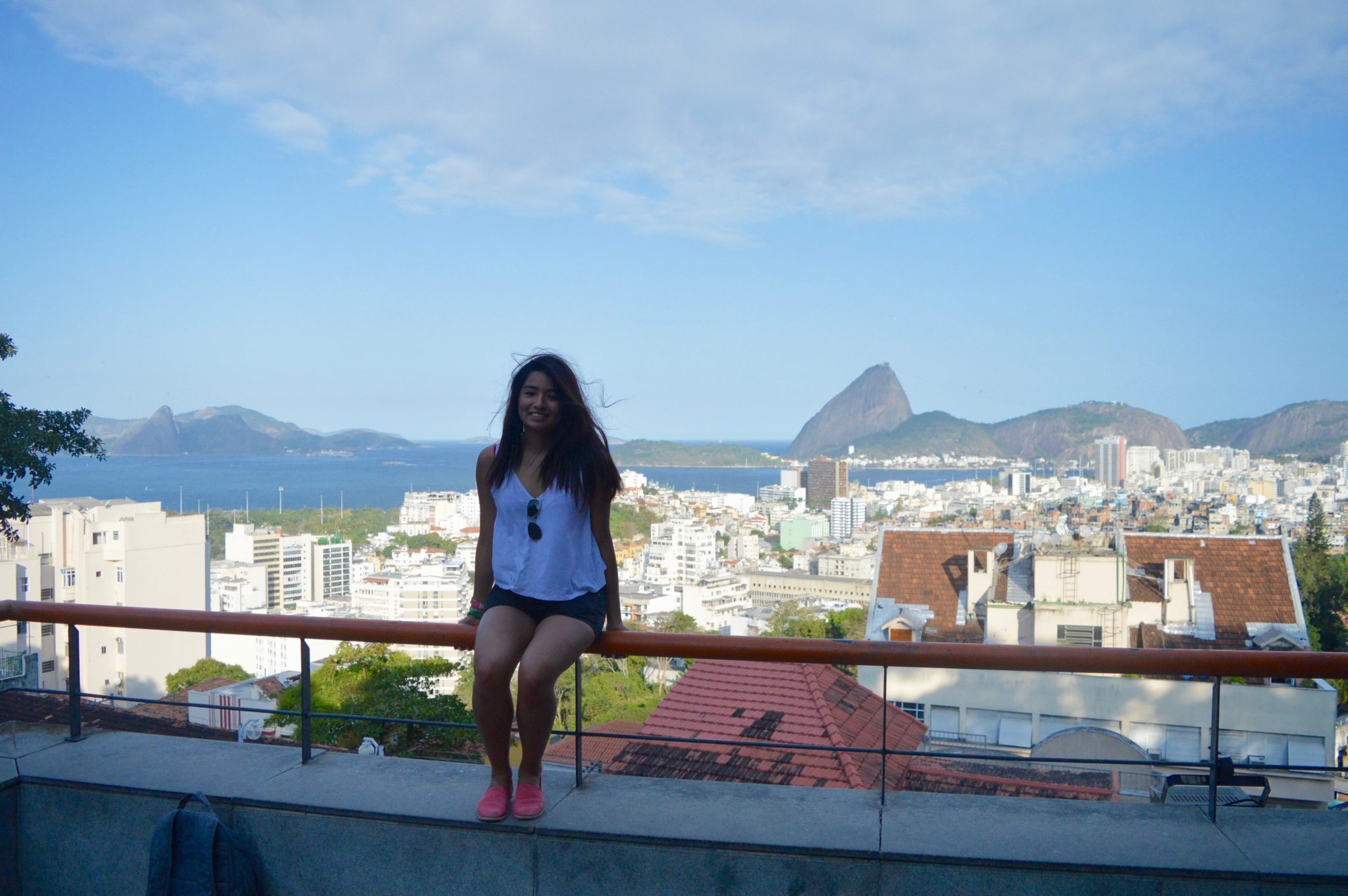 From: Lima, Peru
Where I traveled in 2016: Brazil
Lesson Learned: I'm from Peru, a country with a very masculine culture. When I told my friends and family I was going to go on a solo-backpacking trip, they told me I was crazy. "It's a dangerous world out there," they said. They wanted to discourage me but I decided to ignore them and follow my dream.
Without a doubt, going to Brazil was one of the best trips of my life. The truth is, I never really felt alone having met so many other travelers who inspired me to continue onward. I felt I had to leave my comfort zone. I learned so much on my trip: how wonderful the world really is, how much there is to learn, that there are so many incredible people who are willing to meet you, that any place in the world can turn into your home.
But above all, I learned that I need so much less than I thought to be happy. I showed myself what I was really capable of, qualities I never thought I possessed. Traveling is a way of getting to truly know yourself.
I noticed something really interesting when I returned home, too: the same people who tried to dissuade me from going on my trip ended up being the most excited about going on a similar trip of their own. It's incredible how infectious the travel bug is.
Follow Paula on Instagram!
10. Naomi Hauspie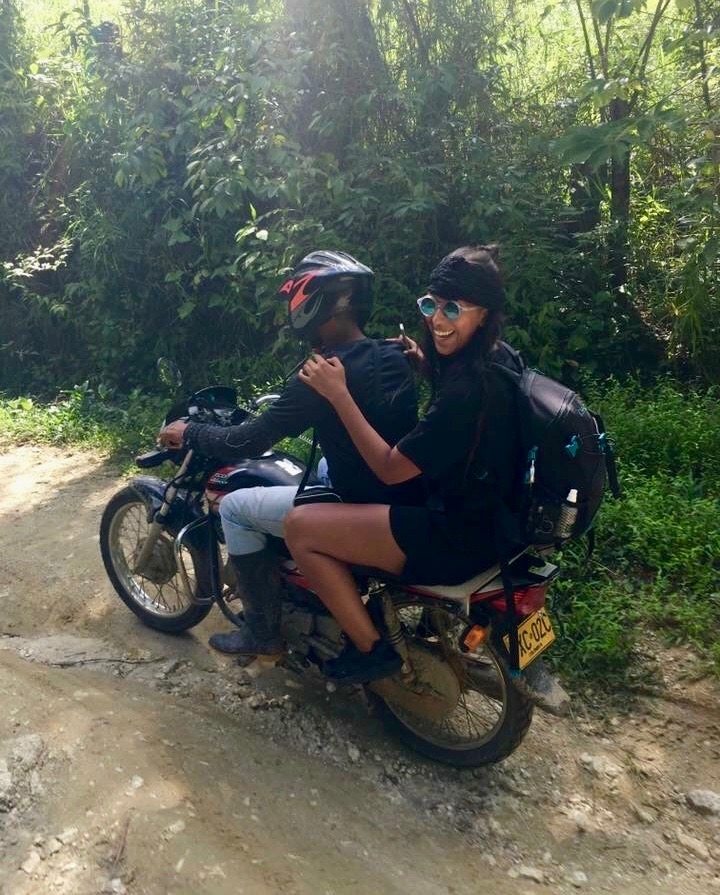 From: Ghent, Belgium
Where I traveled in 2016: Panama and Colombia
Lesson Learned: During my travels I learned to build up my confidence. Especially because of all the amazing and different people you get to know and how you bond with them. Due to these social interactions you discover that your capacities are less limited than you think.
It's sometimes almost unbelievable how you can connect with total strangers in only a few days. And that's something that really gives me a boost for my self esteem.
Every time I come home from a trip, I always learned so much from the people I met in that period. That really strengthened my confidence and that's a great value for my everyday life.
Follow Naomi on Instagram!
11. Rio Hill (Pedal the Globe)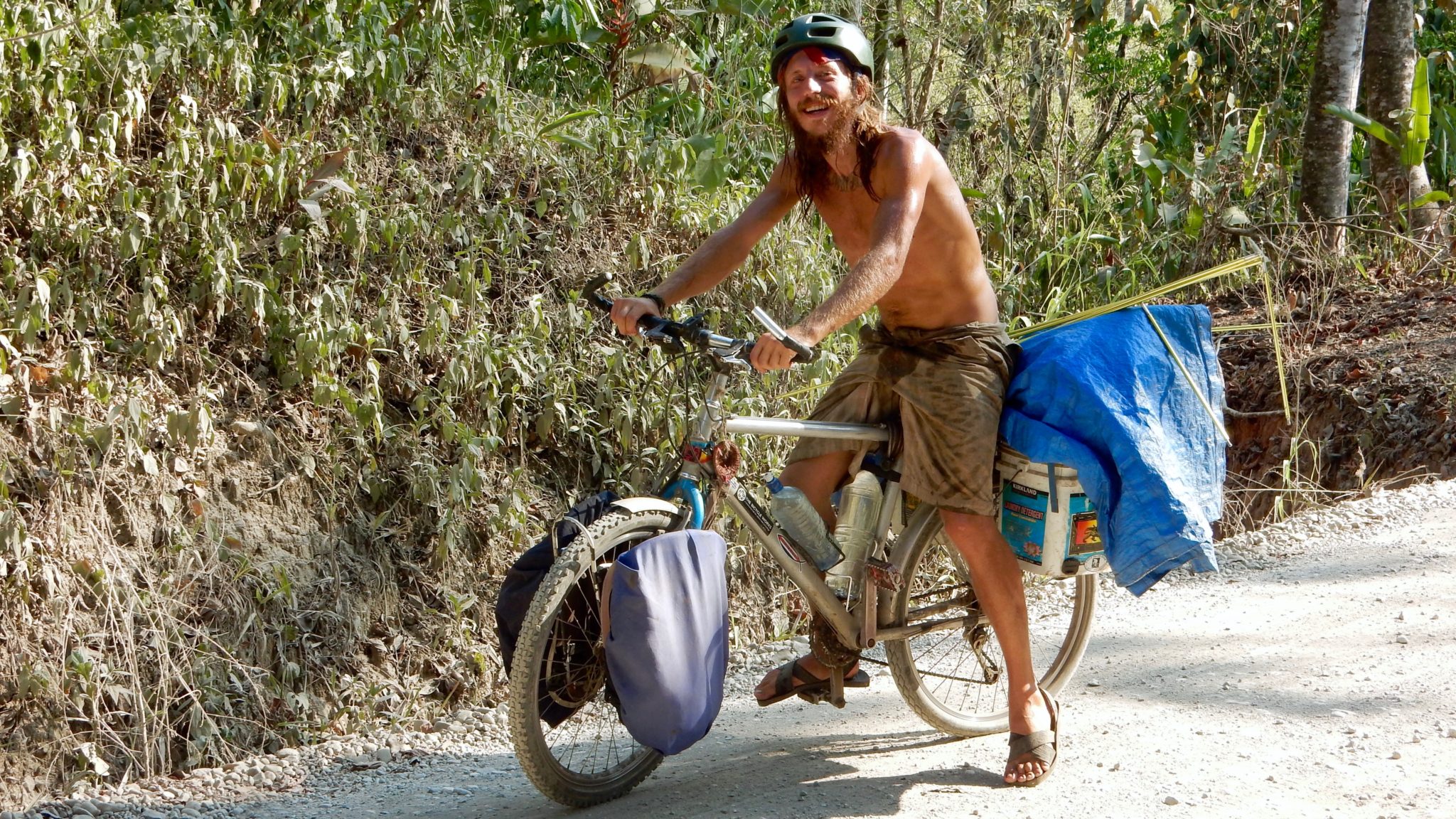 From: Mar Vista, California
Where I traveled in 2016: I spent the entire year at the Rainbow Crystal Land Community in Costa Rica
Lesson Learned: The main lesson I've learned cycling and living in Latin America for the past three years has been to let the flows of energy and life guide me. I've had, and still do have, many plans and ideas that are constantly popping up in my mind. Many of them are great, but the reality is that the road unfolds itself as one traverses it.
We can never see beyond the next curve and it's better to let the winds take us to amazing unexpected places than to be hard like oak and stubbornly stick to what was in the mind. If we choose the latter course we may miss out on many cosmic offerings that the universe often provides.
Being open and free on the other hand allows one to truly experience wonder and awe at the many surprises that blossom. The beauty of traveling is in the journey, not the destination.
Read Rio's blog about his mission to ride a bike from California to Brazil
12. Kiara Gallop (Gallop Around the Globe)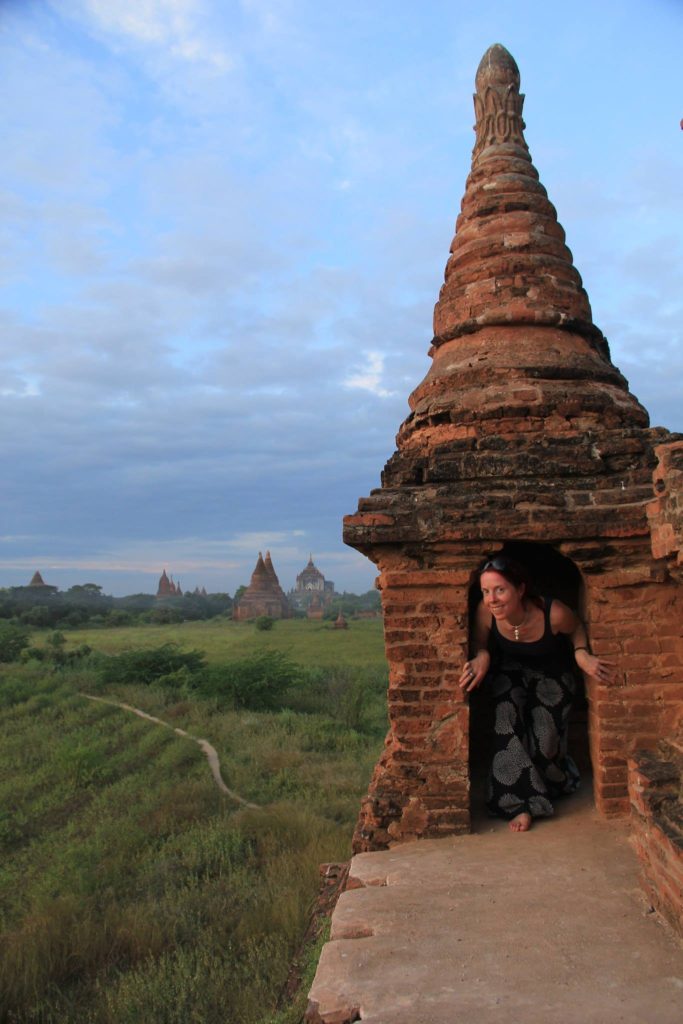 From: Shrewsbury, UK
Where I traveled in 2016: I kicked this year off with a couple of European city breaks to Latvia and Spain with friends, cycled around Cuba for two weeks in March, celebrated my birthday in Romania in June, and snuck another European city break in to Poland, in September, before beginning a month-long backpacking adventure through Myanmar and Thailand in November.
Lesson Learned: One lesson I've learned this year, especially from my recent trip through Myanmar and Thailand, is that travel doesn't have to be about ticking off as many sights as possible in any given destination, and you shouldn't beat yourself up if you run out of time to do everything you'd have liked to, if you were too burned out to make that second sunrise photographic opportunity, or if the weather does not cooperate with your plans.
Travel is about enjoying the moment, about spontaneous experiences and about unplanned adventures. The best stories never come from meticulously planned and executed activities; they come from unresearched discoveries, from chance encounters and from unexpected adventures. As the saying goes, "put the map down and get wonderfully lost."
Read about Kiara's travels in Bucharest or follow her on Facebook!
13. Nine-Alejandra Zuñiga Paredes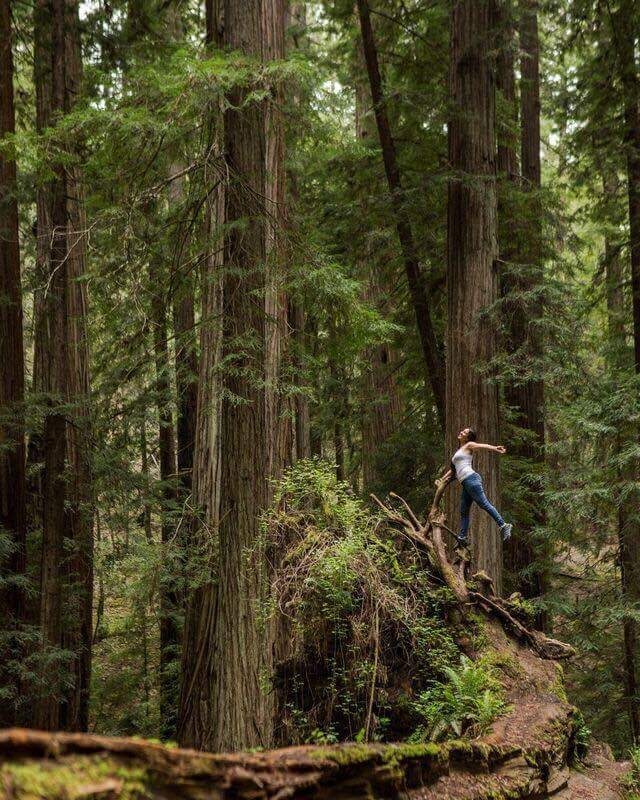 From: Santa Marta, Colombia
Where I traveled in 2016: Across the United States
Lesson Learned: After 6 months traveling on the west and east coasts of the U.S., babysitting, volunteering, taking buses, trains, rides, couchsurfing, housesitting, hostelling, meeting new people, meeting old friends, being by myself, just me and my very last minute own decisions, I learned that even when you think you can't do something, there's always a way, there's always a path. You just need a purpose and the best attitude to get what you want and go for it!
Never be afraid to say hello and always always smile and be kind. You will be amazed of the beauty in this world, its nature and people and what it can offer you. It will be different and special for each person, of course, but for it me was the plenitude and joy of living an experience that nobody thought I was able to have. It was my happiness, it was my freedom…
I want that feeling back.
Follow Nine on Instagram!
14. Rachael Levine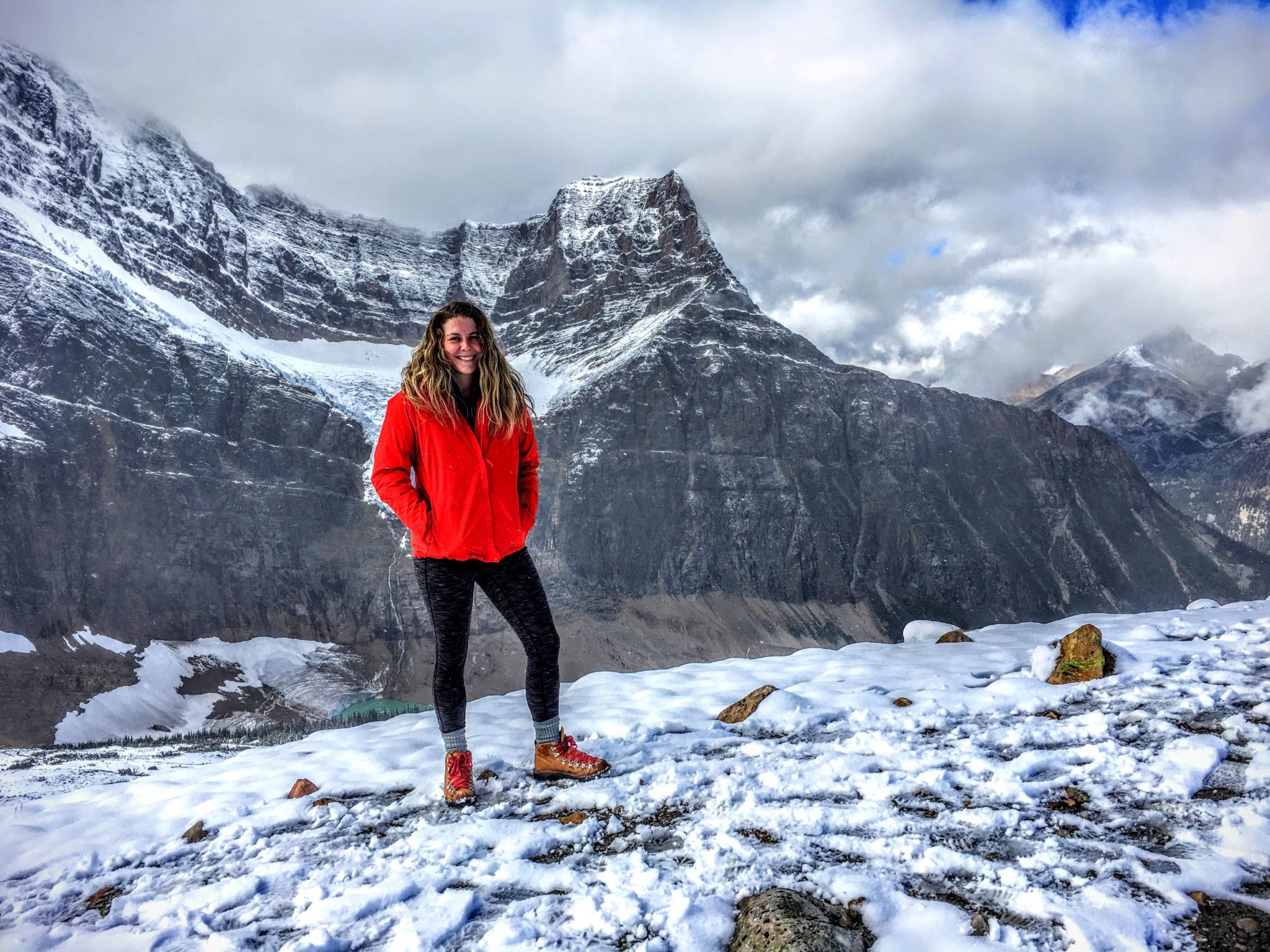 From: Old Tappan, New Jersey
Where I traveled in 2016: I spent time in five countries across four continents.  I started off the year spending New Years in Ecuador where I met The Nowhere Men, took an impromptu trip to London and Ireland to reunite with friends I had met in South America four years earlier, spent ten days in Canada with good friends hiking through Banff and Jasper, traveled to the Grand Canyon with my Mom, and finished the year with a three and a half month solo backpacking trip to New Zealand (a thirtieth birthday gift to myself).
Lesson Learned: I think one of the most important things I learned while traveling in 2016 is to appreciate all moments of a trip – both the good and the bad.  Traveling isn't easy, and sometimes things don't go as planned.  I think that often, people think traveling is just an extended vacation. They see photos on social media that only highlight the good times. 
But long term travel is a lot of work, and if you're on the road long enough, you're going to have some tough days.  Days where everything goes wrong, and you feel like you want to give up and book a flight home. Looking back on my trips, though, often the challenging times are what taught me the most. They are the times you realize how strong and resilient you are, even if you don't feel that way in the moment. And there are times, that you grow to appreciate. 
I find, that in retrospect, I end up looking back on some of my toughest times most often, and with fond memories.  
Follow Rachael on Instagram!
15. Steve McKinnie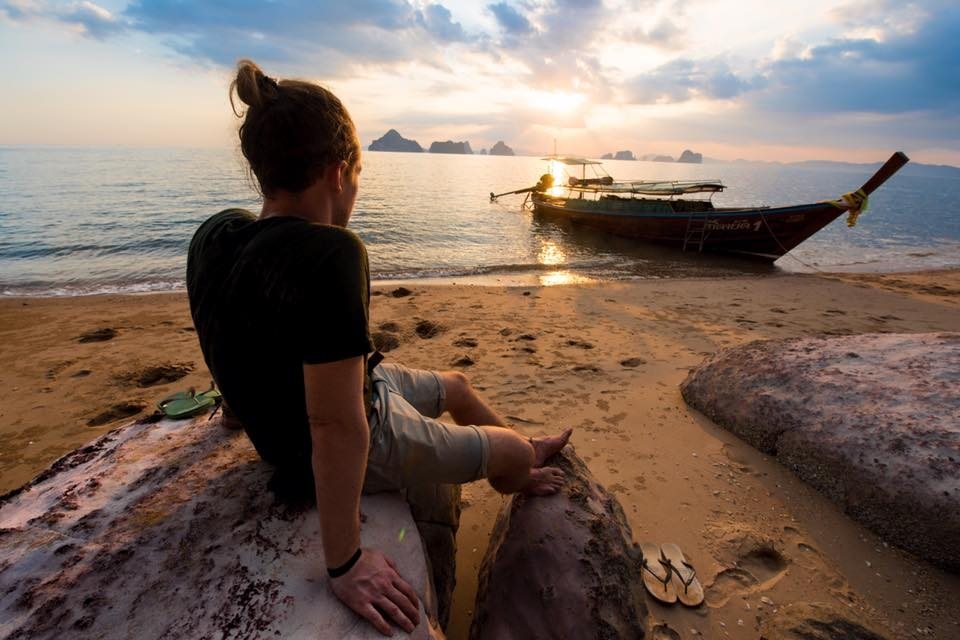 From: New Skone, Scotland
Where I traveled in 2016: A spur of the moment flight to Asia and I found myself motorbiking across Vietnam and Cambodia, before learning Muay Thai in Thailand, before my time was up.
Returning home to work for the summer, I'm now back in Thailand studying Muay Thai again, before I attack Everest base camp.
Lesson Learned: My biggest lesson has been to let go – allowing myself space to grow and move forward organically, without having to follow a path predetermined by the person I was. By that, I mean, don't book and plan everyday of your journey before it's started – you're going to meet people, see things and change in ways you can't foresee.
So allow the person you become the opportunity to lead the way and you'll find yourself at the top of a mountain you've never heard of, in a country you hadn't planned to go to, with new friends you've only just met.
Follow Steve's travels on Instagram!
16. Cristina Luisa (Chronicles of a Travel Addict)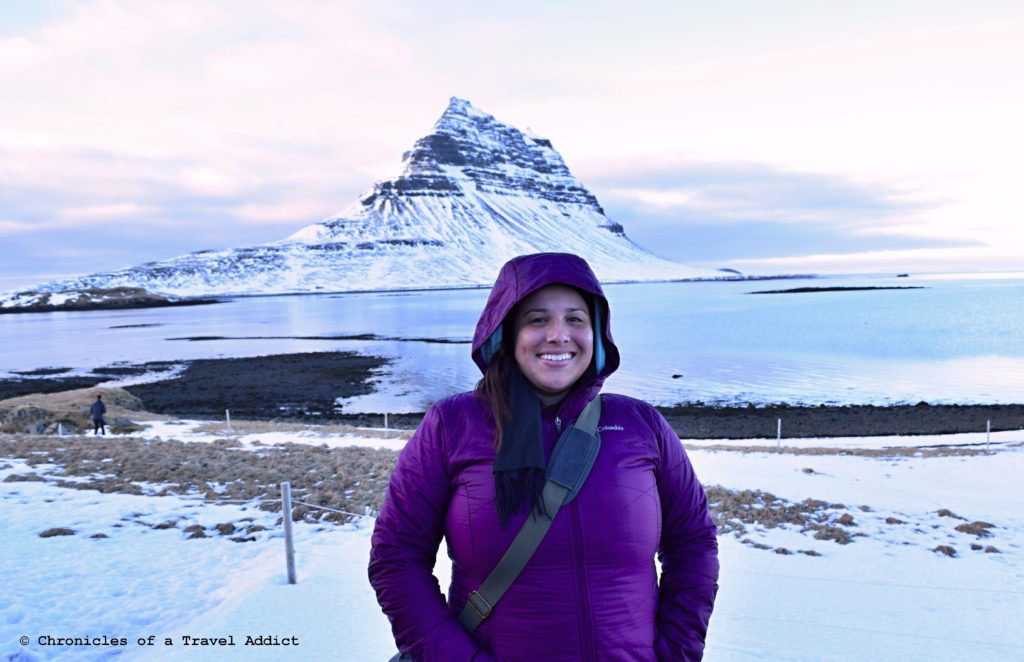 From: San Jose, California
Where I traveled in 2016: 5 weeks in Iceland, followed by 3 months couchsurfing, ride-sharing, and hostelling through Amsterdam, Brusels, Paris, Prague, Budapest, followed by glamping at Big Berry in Slovenia, and the beauty of Lake Bled, the Postojna Caves, and Ljubljana. I headed to Istanbul for 3 weeks, and stopped by Stockholm for 24 hours before heading back to the States. During the summer, I worked with Travel Tacoma and hiked along Mt. Rainier, visited friends in Portland, and ended the year hibernating in the Bay Area, California, focusing on my writing. 2016 has been quite the year of exploration!
Lesson Learned: If I've learned one lesson in 2016, it's that travel isn't necessarily about seeing the sites around you. The most important journey is sometimes the one that's internal.
Follow Cristina Luisa's continuing adventures at www.chroniclesofatraveladdict.com, on Facebook, or on Instagram.
17. The Nowhere Men (Eric, Alex, & Brian)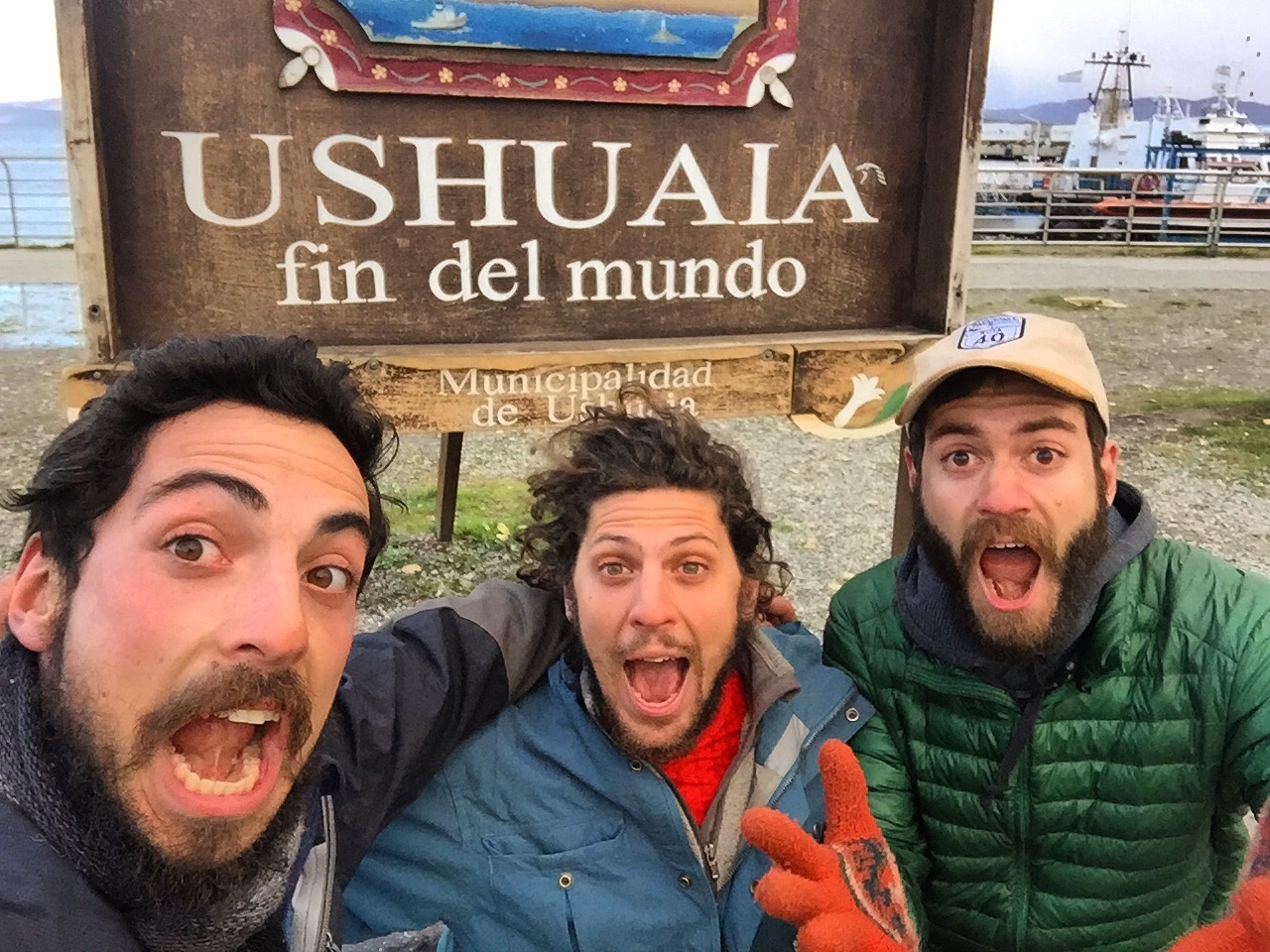 From: New York City Suburbs
Where we traveled in 2016: We scaled the Andes Mountains on the Pacific coast of South America by car, completing the second half of our journey that started in NYC in April 2015. On New Years Day we woke up in Ecuador and by April 15 we arrived at Tierra del Fuego, Argentina, at the end of the world.
Lesson Learned: Challenges are a part of life and the most effective way to grow as a person is to put yourself in situations in which you must act quickly and thoughtfully to overcome these challenges.
Driving a car without working suspension into barren terrain is one way to toughen you up. Another is to stretch a 3-month shoestring budget into 13-months through sheer will and constant improvisation. Let's not forget to mention the psychological test of spending 24/7/365 with the same two faces.
At the end of it all, we learned to not let go of what you believe in  just because the going gets tough. It's exactly for this reason that we are keeping The Nowhere Men and the dream alive as the calendar flips to 2017.
Check out our podcast to hear some of our best stories from the road!
Want more like this? Join our mailing list for travel inspiration in your inbox.