The following post details the Global Goulets' journey from December 20 to December 25:
From Bogotá, our story returns to life on the road, on our way to Cali. With our "new" 1995 Toyota Land Cruiser ready for adventure, there was just no reason to sit still. It was time to return to what we do best: bounce around from place to place, staying nowhere for more than a blink of an eye, collecting footage worthy of our contentment, and moving onward. Further month-long delays and delights, like those of El Transito, Panama City, and Bogotá, earned no place in our loosely detailed itinerary from here to The End of the World.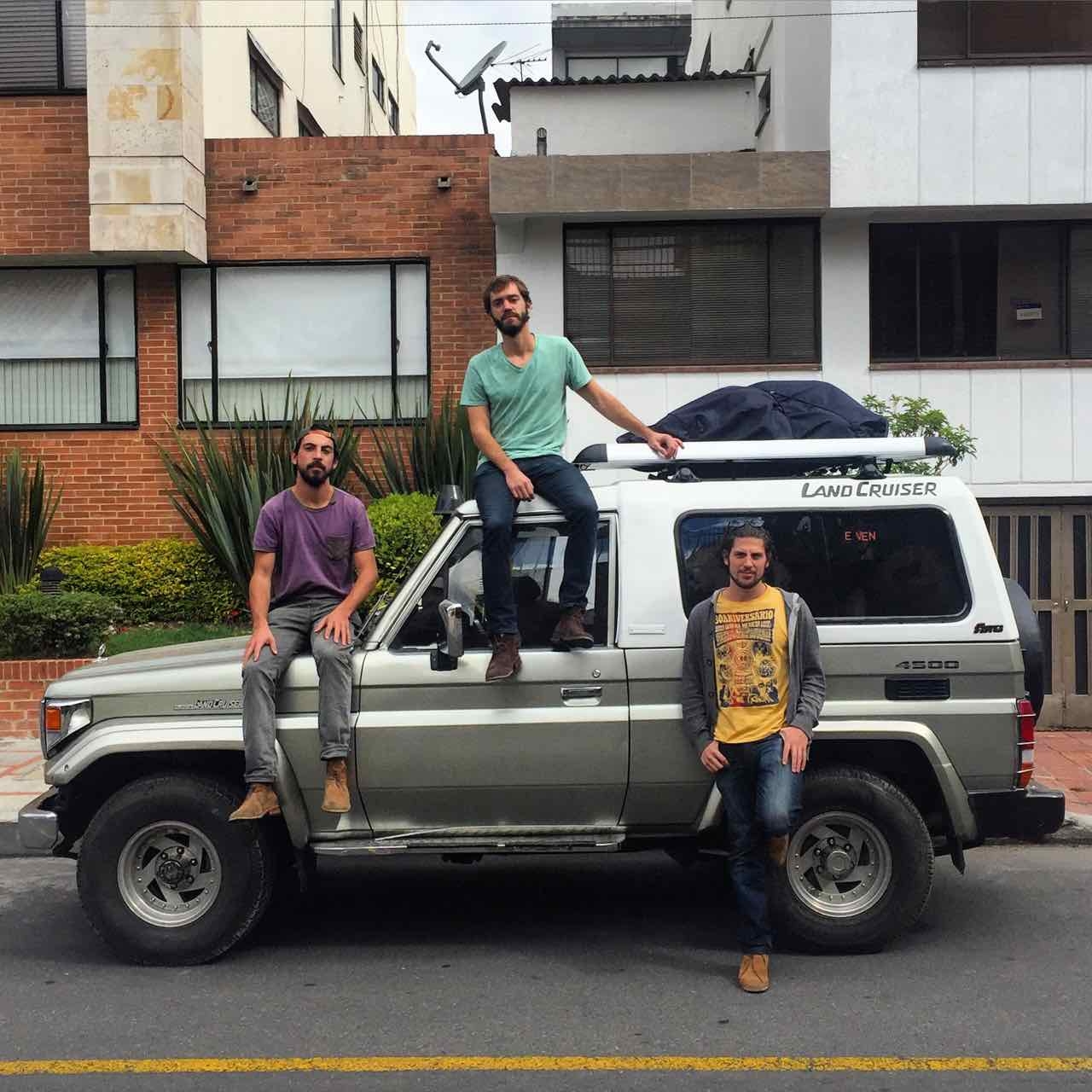 Cali was next. Colombia's mighty metropolis along the southwestern coast prides itself on its reputation as the salsa capital of the world. So, naturally, we planned to take some salsa classes for ourselves, in an effort to act as much like true Caleños as possible. For this leg of the adventure we were not alone; our friend Jeremy, a past colleague of Brian and Alex from their consulting days, jumped on board for the holiday season. However, don't let his title as "consultant" fool you. These days Jeremy is as much your typical office monkey as the three of us. Monotony is not in his DNA. His current job, working as a strategist in emerging markets, requires him to gallivant across the globe, from Mexico City to Dubai to London. When he's not on the clock, Jeremy spends his weekends wherever next in the world lies atop his checklist. The question was, could he handle living life like the boys?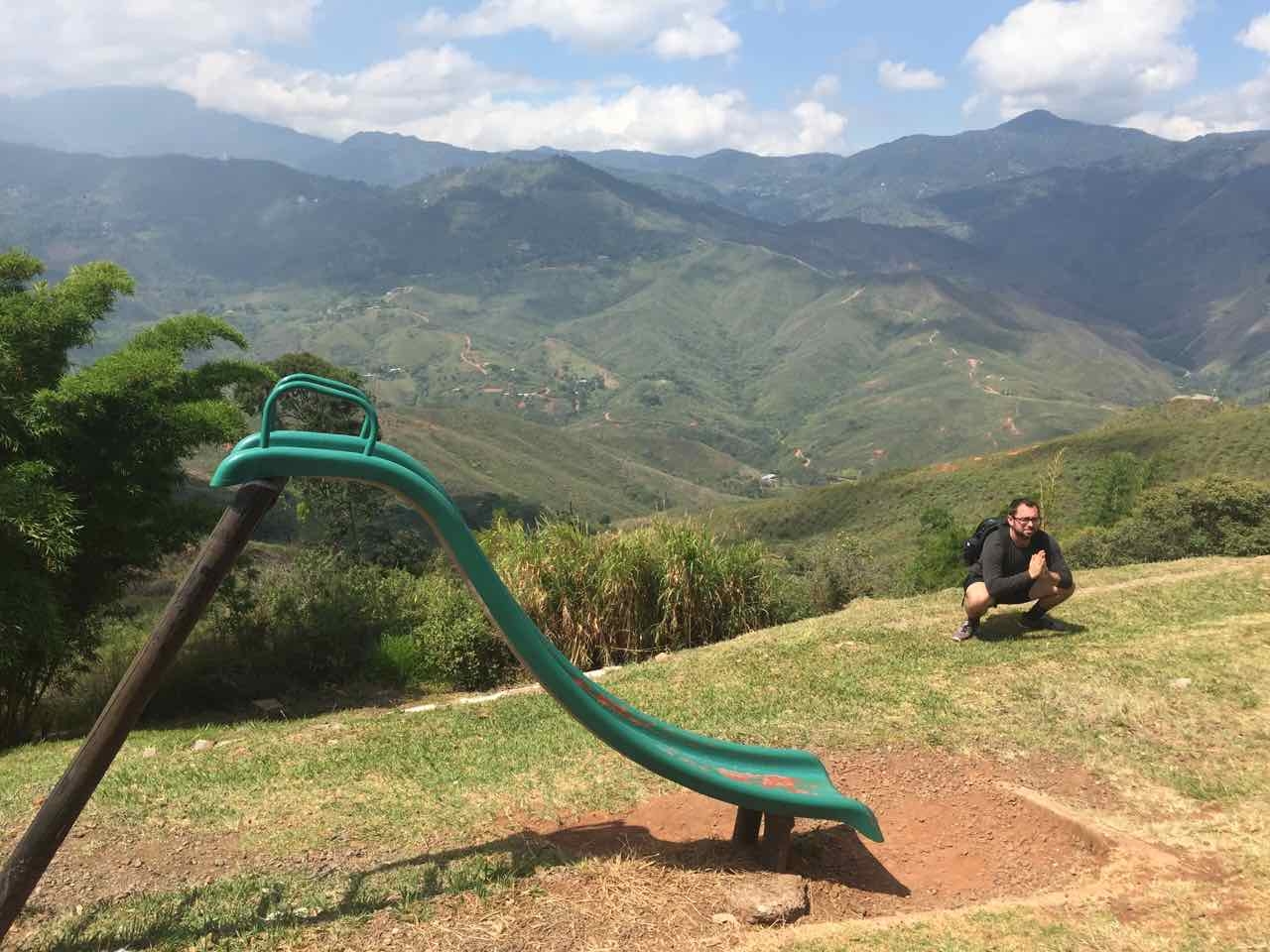 Conquering fears is one of the central qualities of how we approach our journey. We'd ventured into the depths of black markets, driven on suspect roads without guardrails well after sunset, and even taken a tour of the Murder Capital of the World. Yet somehow, the nerves it took to walk into that salsa studio on day one trumped them all.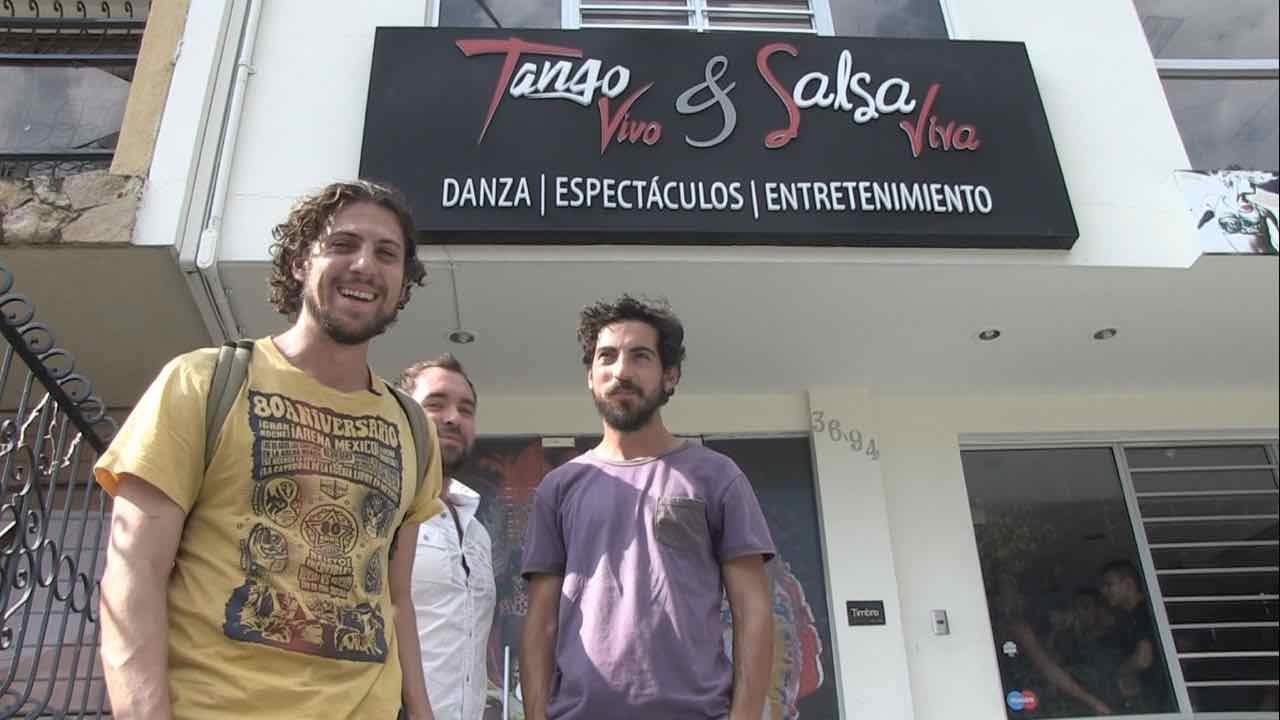 On our first day we were the ultimate of beginners. In a city where nearly every soul has salsa running through their blood, learning the basic steps of the most common moves was an essential first step. By the end of three hours with our instructor Jeffrey, we'd nearly nailed down "atras, atras," "latedral," and even "cubano." Yet those tricky "vueltas" (spins) left us in desperate need of more practice. Luckily, 6 hours of lessons remained over the course of the next 2 days.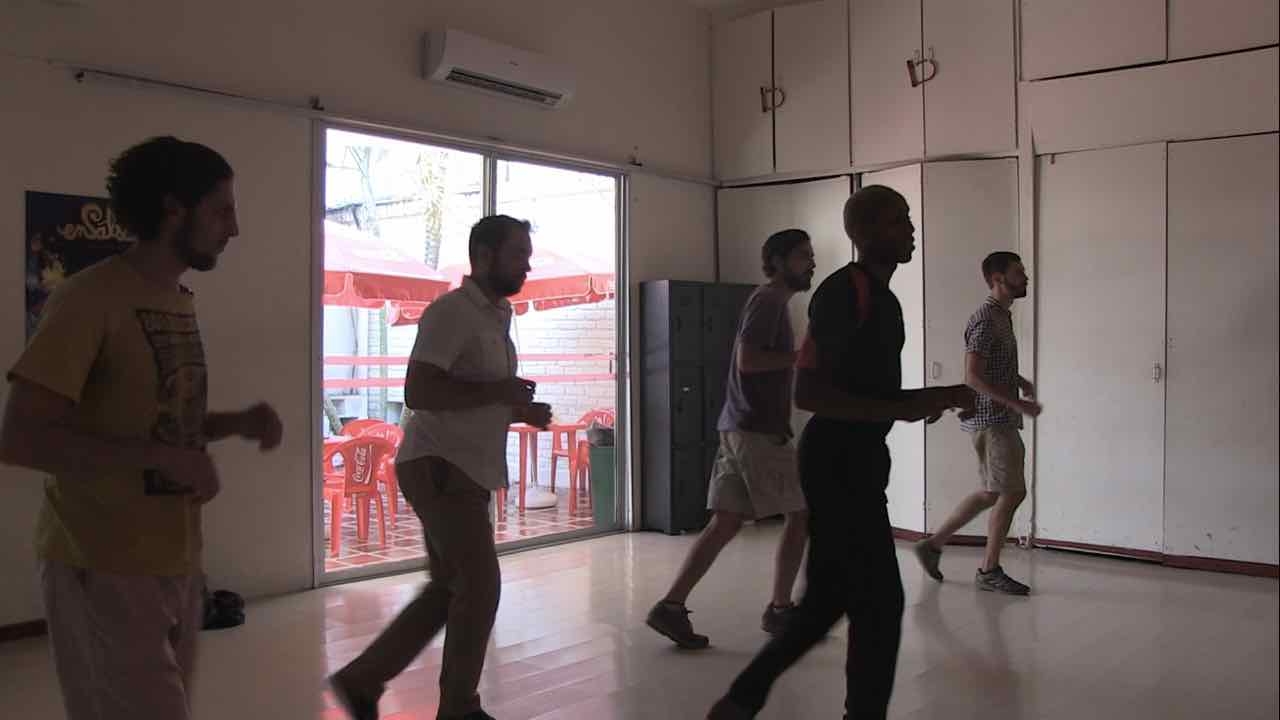 We left our first session proud of our dramatic improvements from zero to something. To celebrate, we took to the rooftop of the super slick Airbnb loft Jeremy had arranged for us. With a couple of our favorite Colombian cervezas down the gullet, we turned on our favorite reggaeton hits and tested out our brand new skills.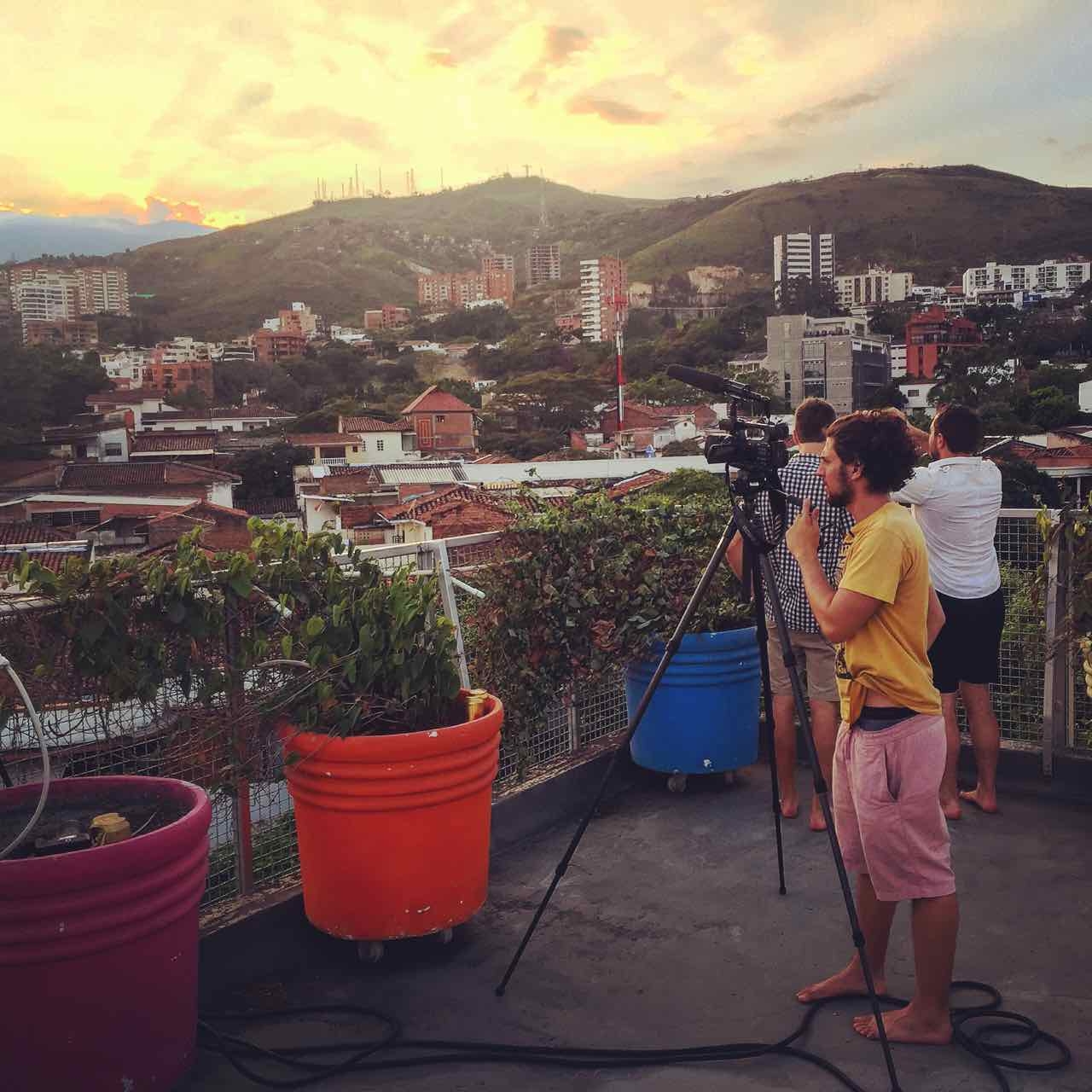 A different instructor, Jonathan, who we deeply admired, led day two and three of salsa class. He provided us with much needed feedback, heightened the level of difficulty after we'd mastered the basics, and eventually taught us some serious routines. In the evenings, we sharpened our newly minted proficiency in the art of salsa at some of Cali's most poppin' clubs.
Repetition was key. We seemed to re-do those same moves over and over and over. And over. It was necessary. After all, Cali salsa dancers have been struttin' their stuff since they were young. We couldn't possibly close the gap with just eight short hours of lessons. But we had a blast anyway. Jonathan brought in fellow instructor Leidi to help us practice those daunting vueltas. At first, Eric almost snapped off Leidi's wrist on a simple spin. After enough drilling, though, all four of us had a hang of salsa in its simplest form. We all agreed, we'd done Cali right. But it wasn't over just yet.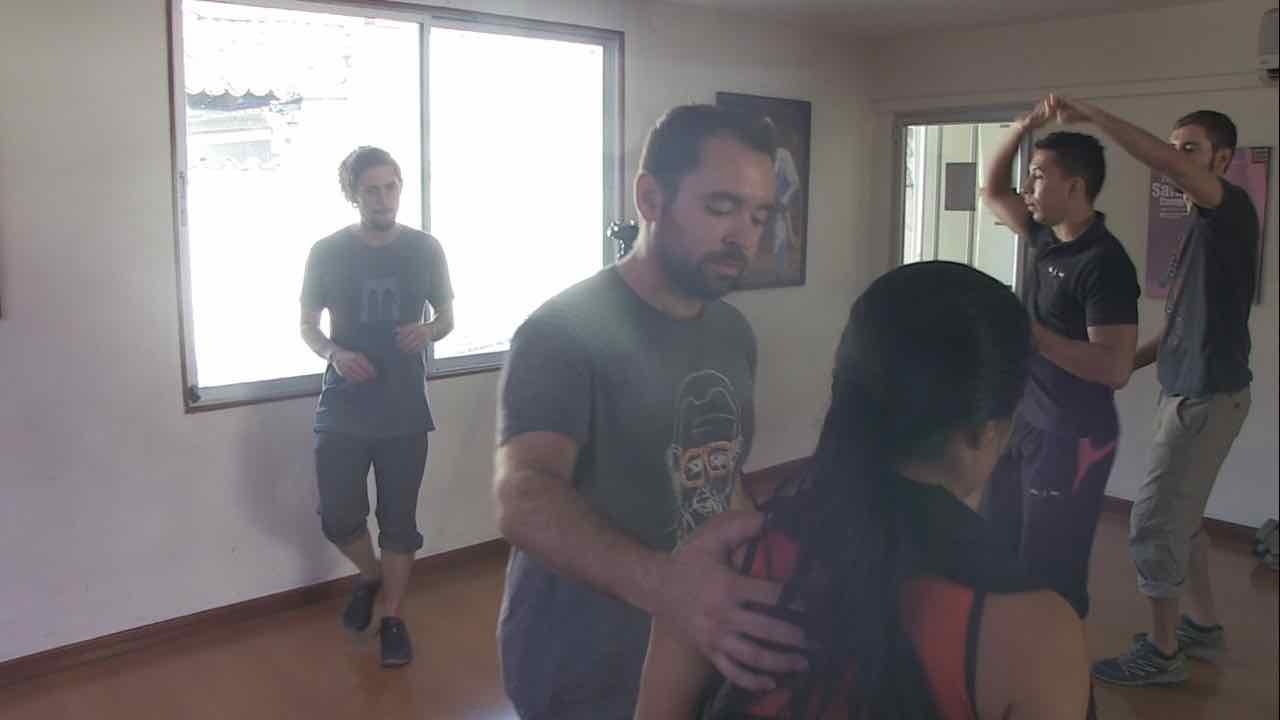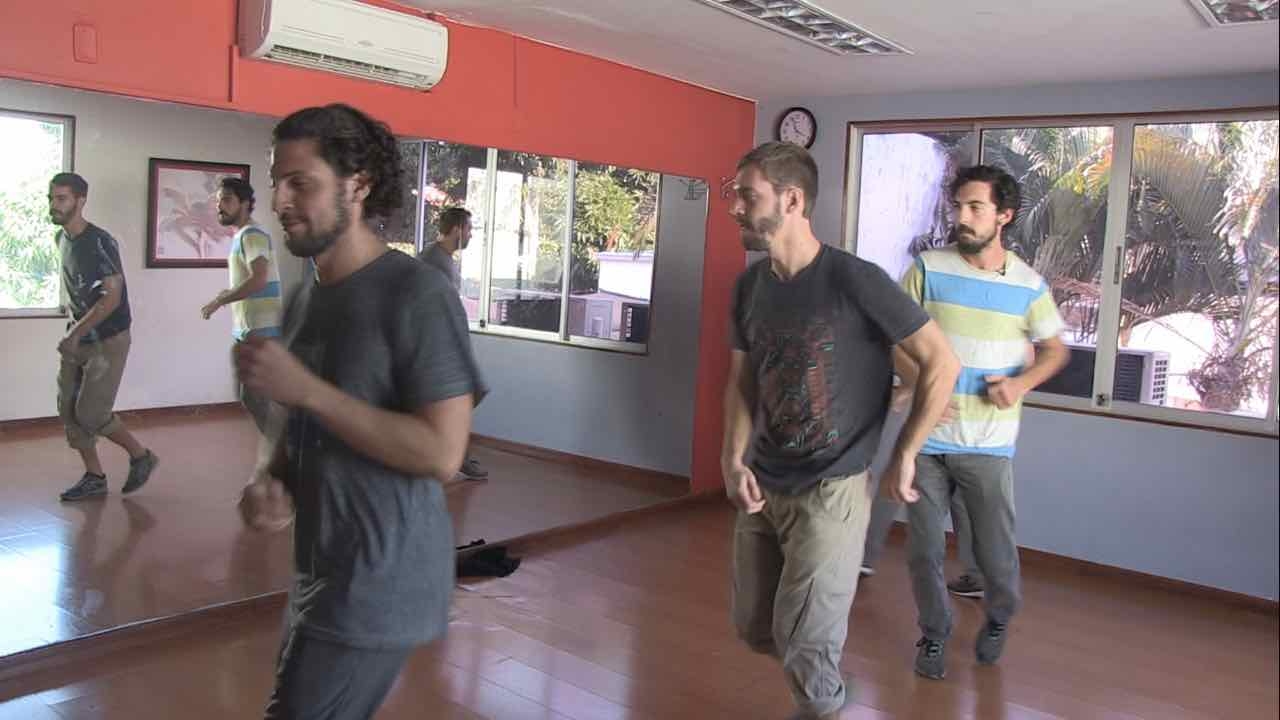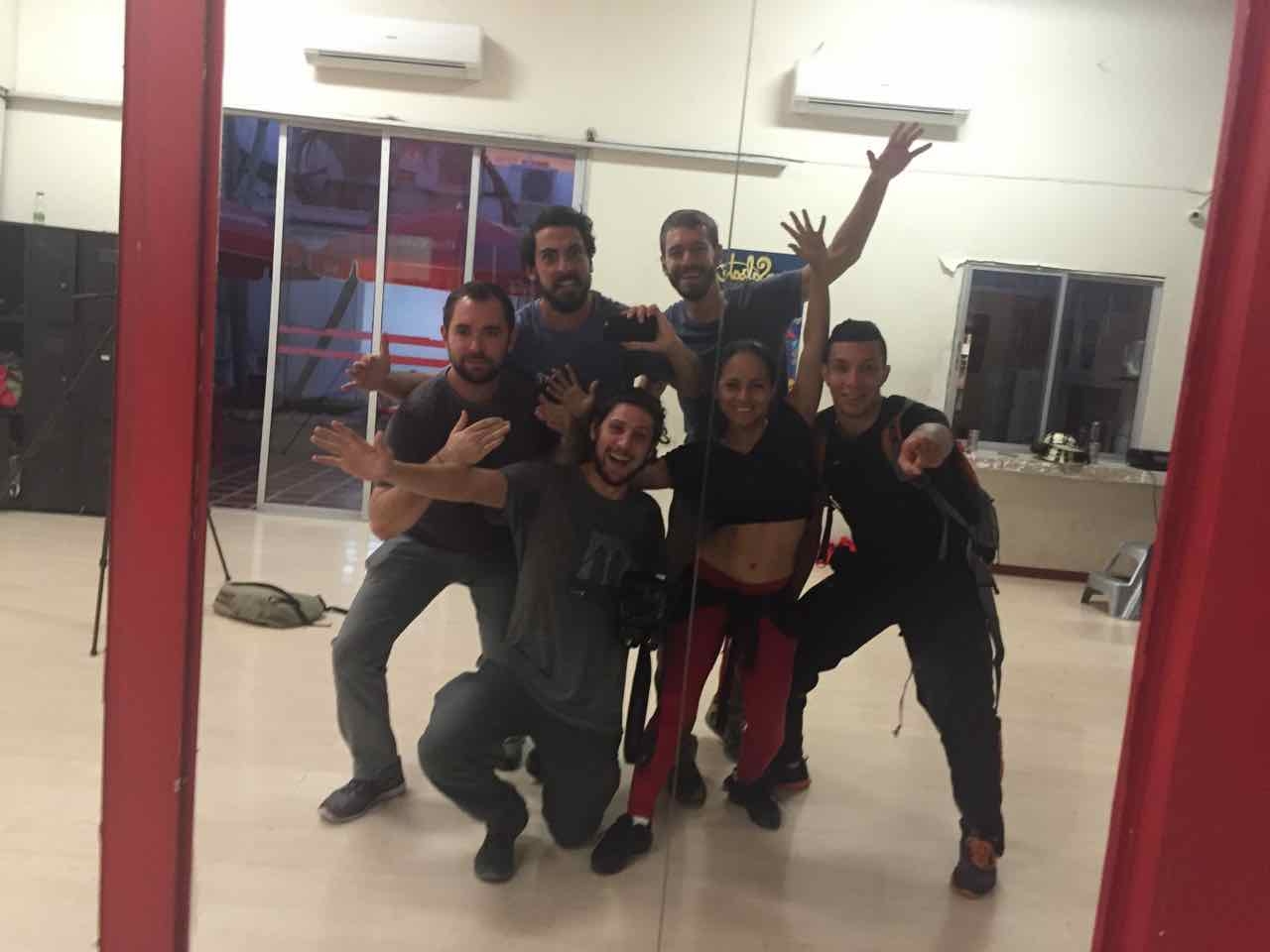 As we explored the city, it became clear to us that we'd arrived just a tad too soon. Our new commitment to never stay in one place for more than a few days was already put to the test. Having arrived on Sunday night, we learned that the upcoming Friday was the start of the universally renowned annual Christmas feria (festival). What a shame it would be to leave on the eve of such a spectacle! So, we improvised.
We perused the Internet for nearby destinations where we could pass a day before returning to Cali for the inaugural night of the festival. What could possibly be a cool enough side-track to live up to our ever-absurd standards? It had to be a place unique, different from any other to which we'd journeyed. And just then, we found it; an Afro-Colombian village deep in the jungle, inaccessible by your usual means of transit. In fact, the only way to get there was by a one-of-a-kind motorbike-powered trolley on train tracks. Under heavy monsoon-like conditions, we boarded the incredibly inventive mobile and shuttled 7 rain-soaked kilometers to San Cipriano.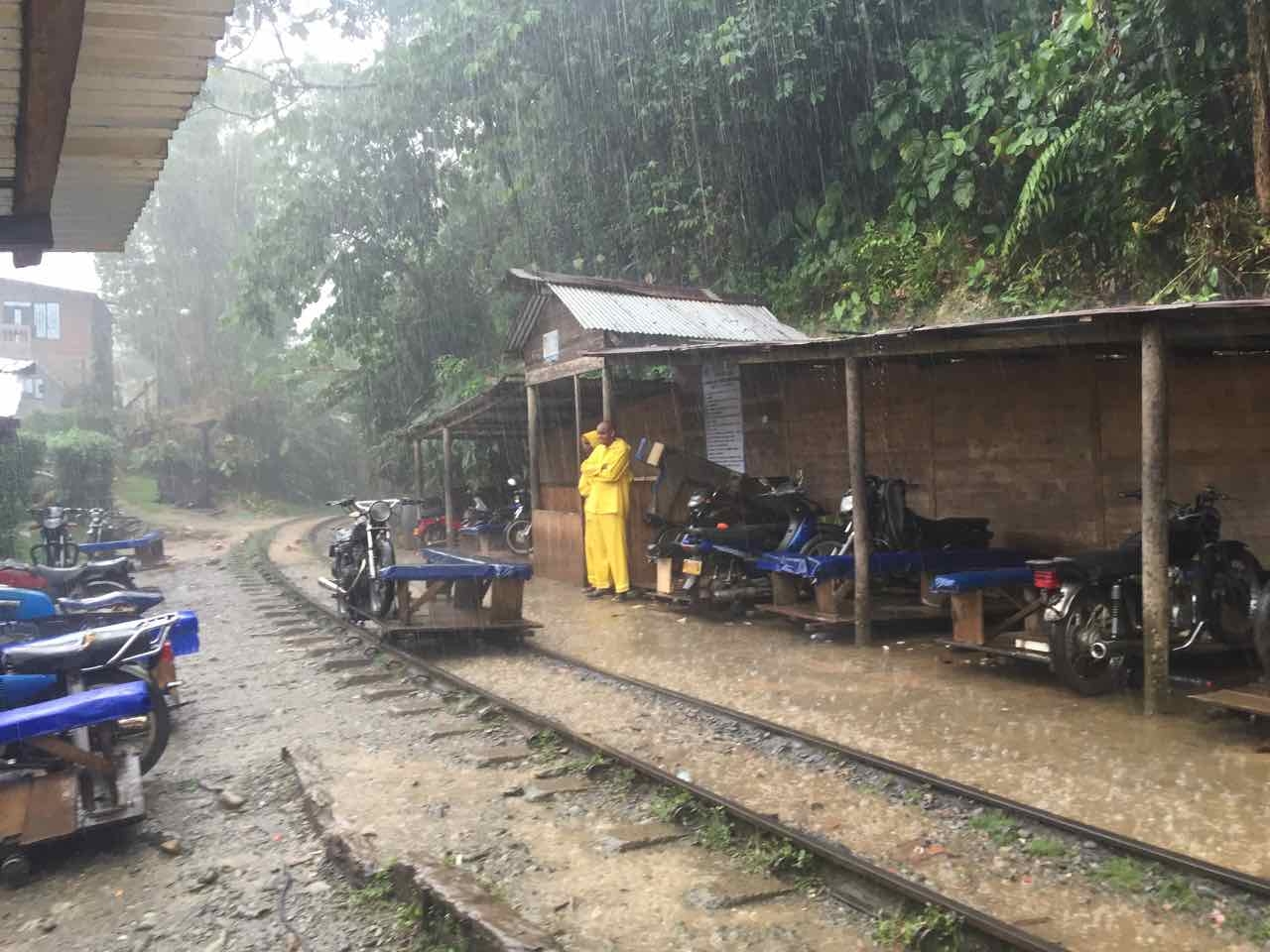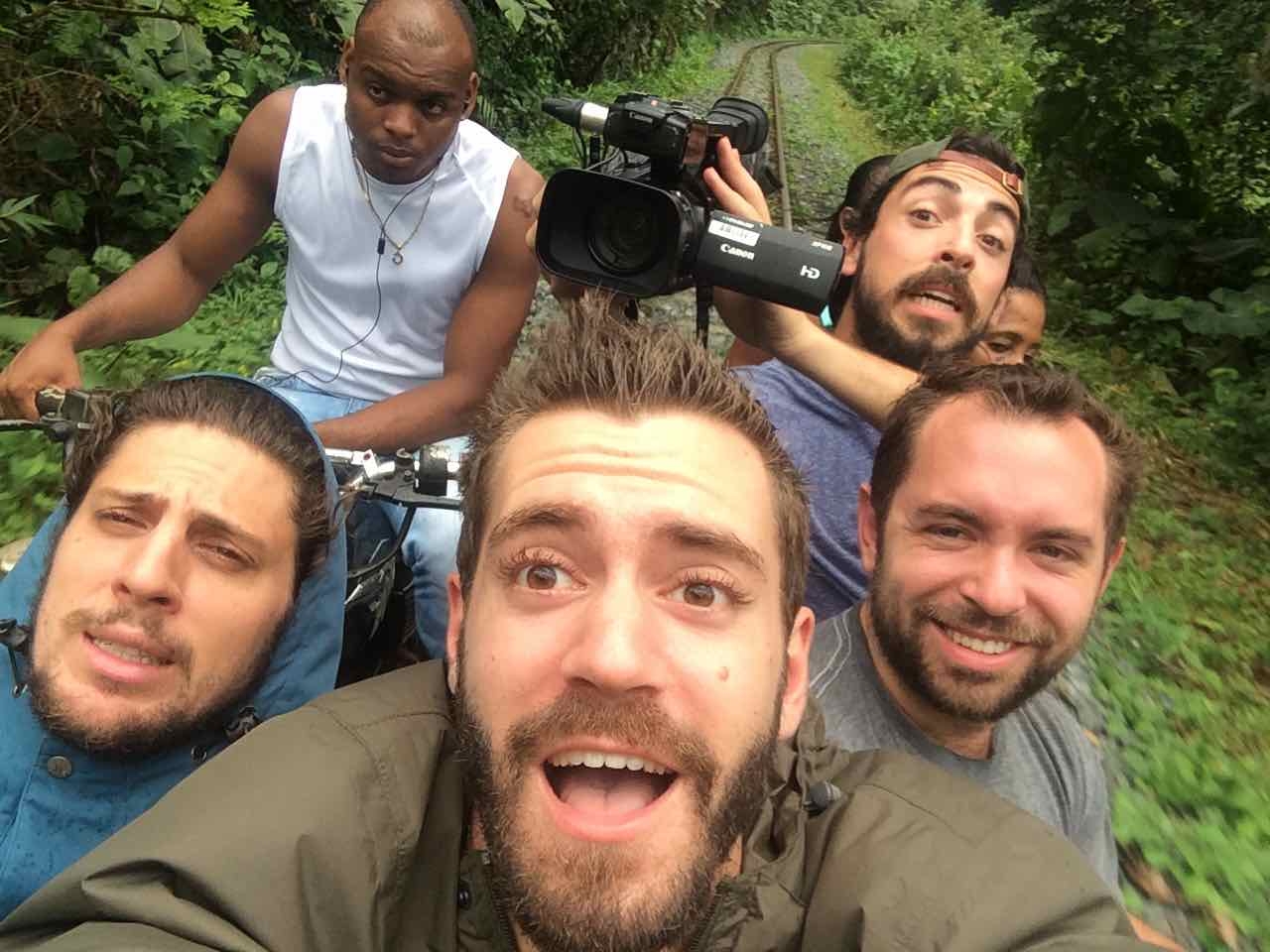 Making this situation all the more absurd was that this all went down on Christmas Eve. As our resident Christmas observer, Alex could have never in a million years predicted he'd spend the most homely of holidays in the middle of the rain forest, miles and miles from any other recognizable civilization. As the only gringos in town, we passed our evening playing cards and chowing down on some fresh water shrimp for Christmas dinner.
The next day began with a relaxing tube ride down the river that flowed through the heart of San Cipriano. By midday we were back on the trolley out of town and on our way to Cali for the feria.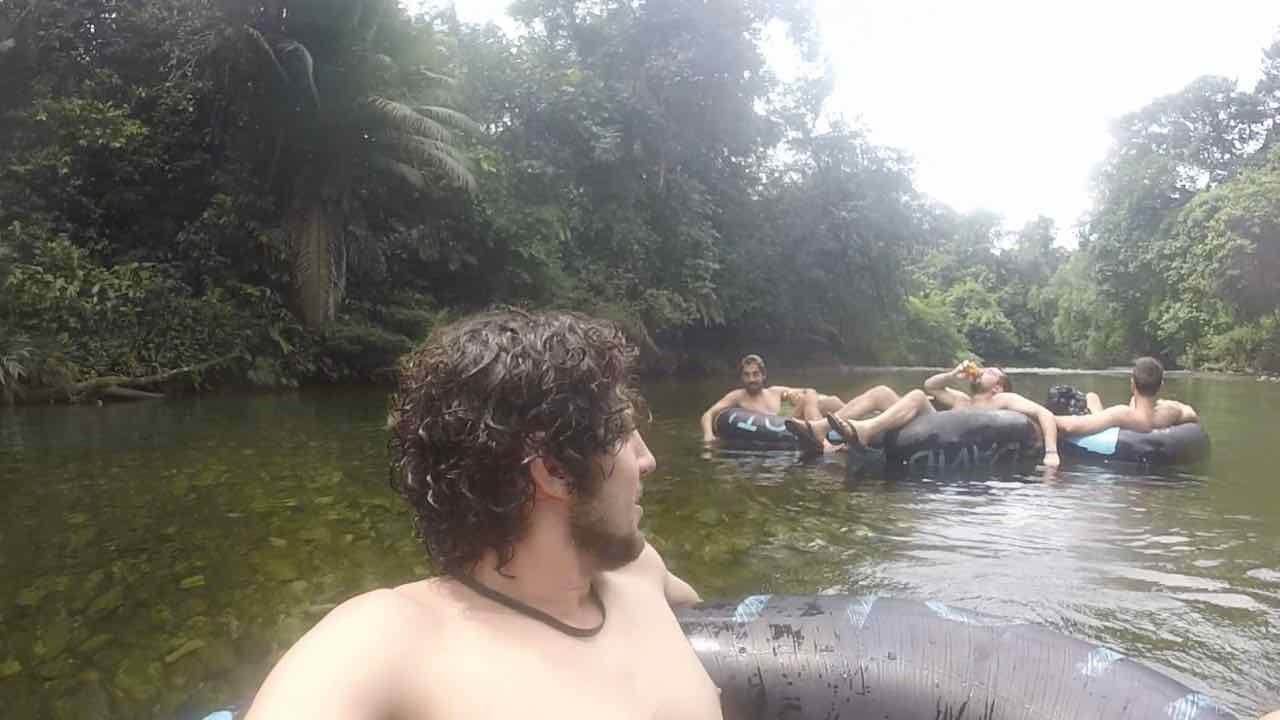 It was dark by the time we descended into Cali. Our arrival came six hours after we'd originally planned, a classic symptom of our disorganization and failure to ever get moving on time. Once upon a time we'd hoped to acquire press passes and film the feria's main event, the Solsodromo, from up close. This dream evaporated due to our tardiness. Instead, we arrived at the crowded autopista (highway) without even a ticket to enter the gates of the parade of salsa dancers that were shimmying their way through the stadium-style bleachers. Disappointed, we watched from a distance. Maybe a beer would help. We circled the police-secured boundary of the procession for a glimpse of good footage. Nothing really sufficed. How about another beer?
We kept wandering as the evening danced on. Another beer, another failed attempt to get inside the tightly patrolled perimeter. We made one final, last ditch attempt at entrance.
Jeremy is a go-getter. The man doesn't take no for an answer. He insisted we solicit each security guard until finally someone relents. So, we went up to another patrolwoman, who seemed nice enough, and gave her our little spiel.
"Hey, we're Americans making a TV show about our adventures through Latin America. We don't have press passes, but if you let us in to film the event, it will make for great television and we're sure it will be amazing for tourism in Cali!"
Our plea (in Spanish, of course) again came up short. "No, lo siento, no pueden entrar," (No, I'm sorry, you can't come in) the patrolwoman plainly retorted.
"How about for just 10 minutes?" Alex chimed in.
"Solo diez minutos?" she considered.
"Yes, 10 minutes and then we'll be out of there," Alex persuasively insisted.
"Bueno, está bien," she at last relented.
And so we were in. Smiles booming and camera at the ready, we skirted past all rightfully authorized personnel and walked right up to the furthest metal guardrail. We had literal front row seats. Behind us were bleachers packed with honest paying customers, who had forked over genuine levels of cash to gain access. But there we were, the three of us out-of-place filmmakers and our friend Jeremy, with just our professional-looking camera to prove our legitimacy.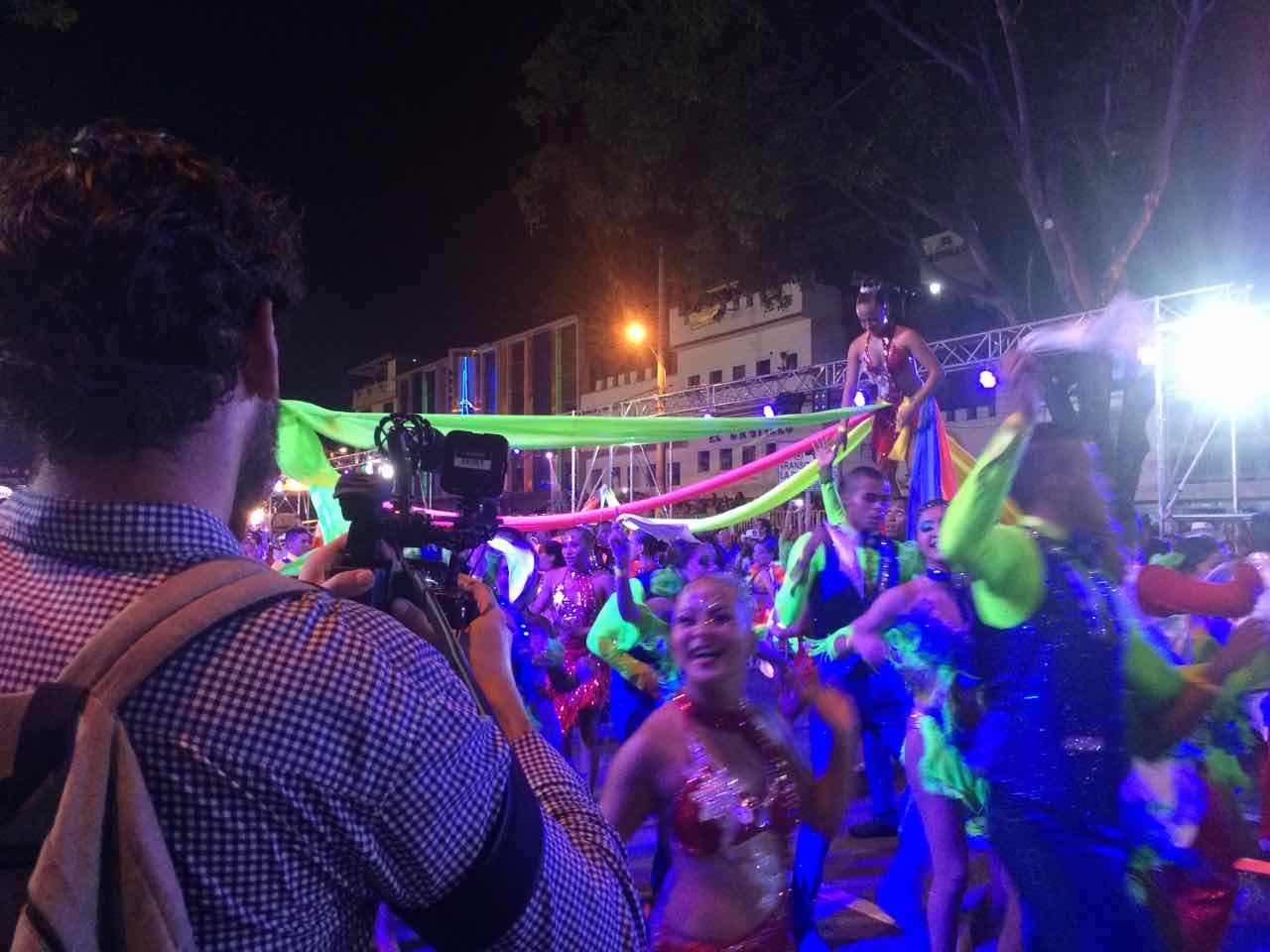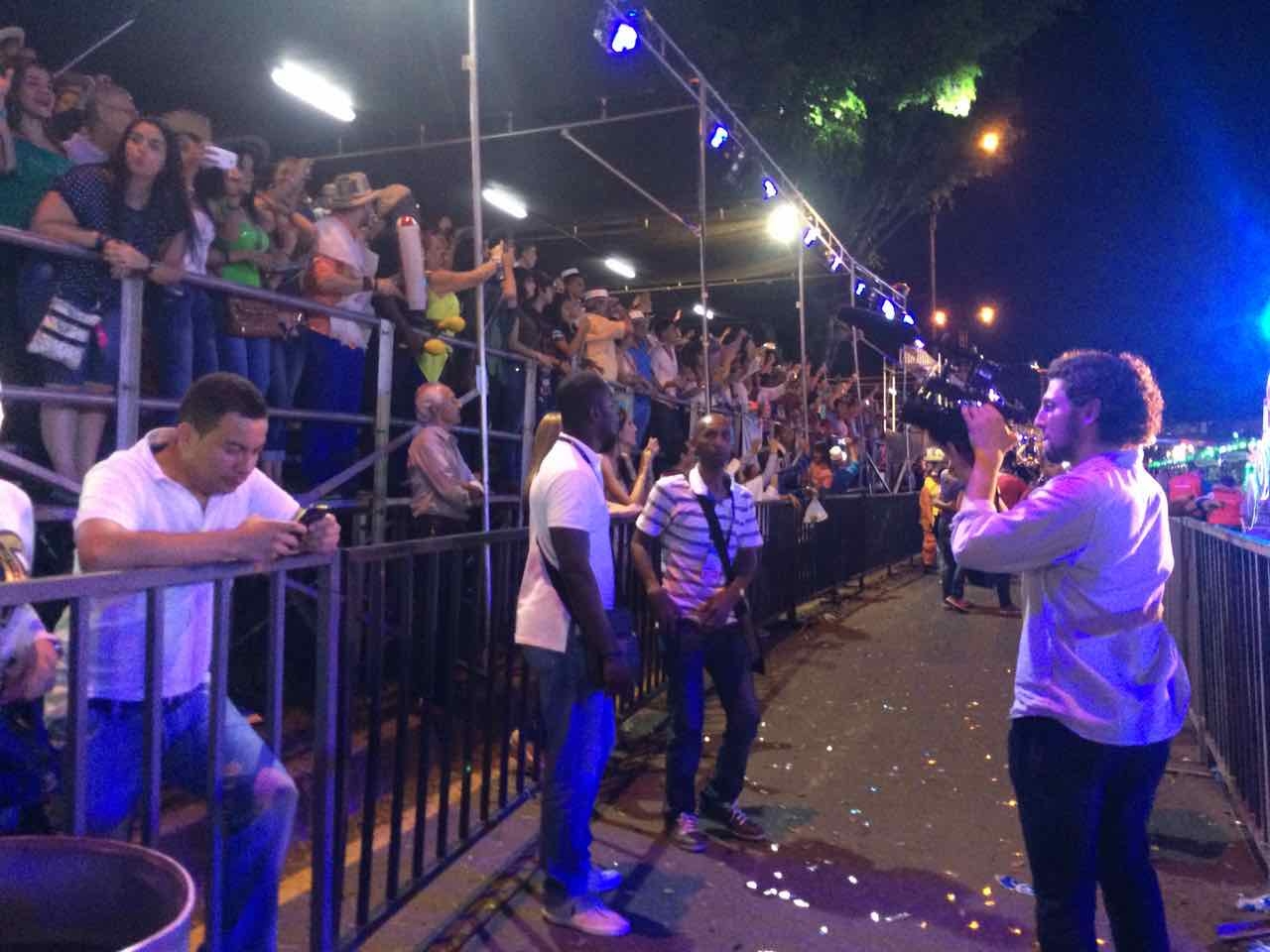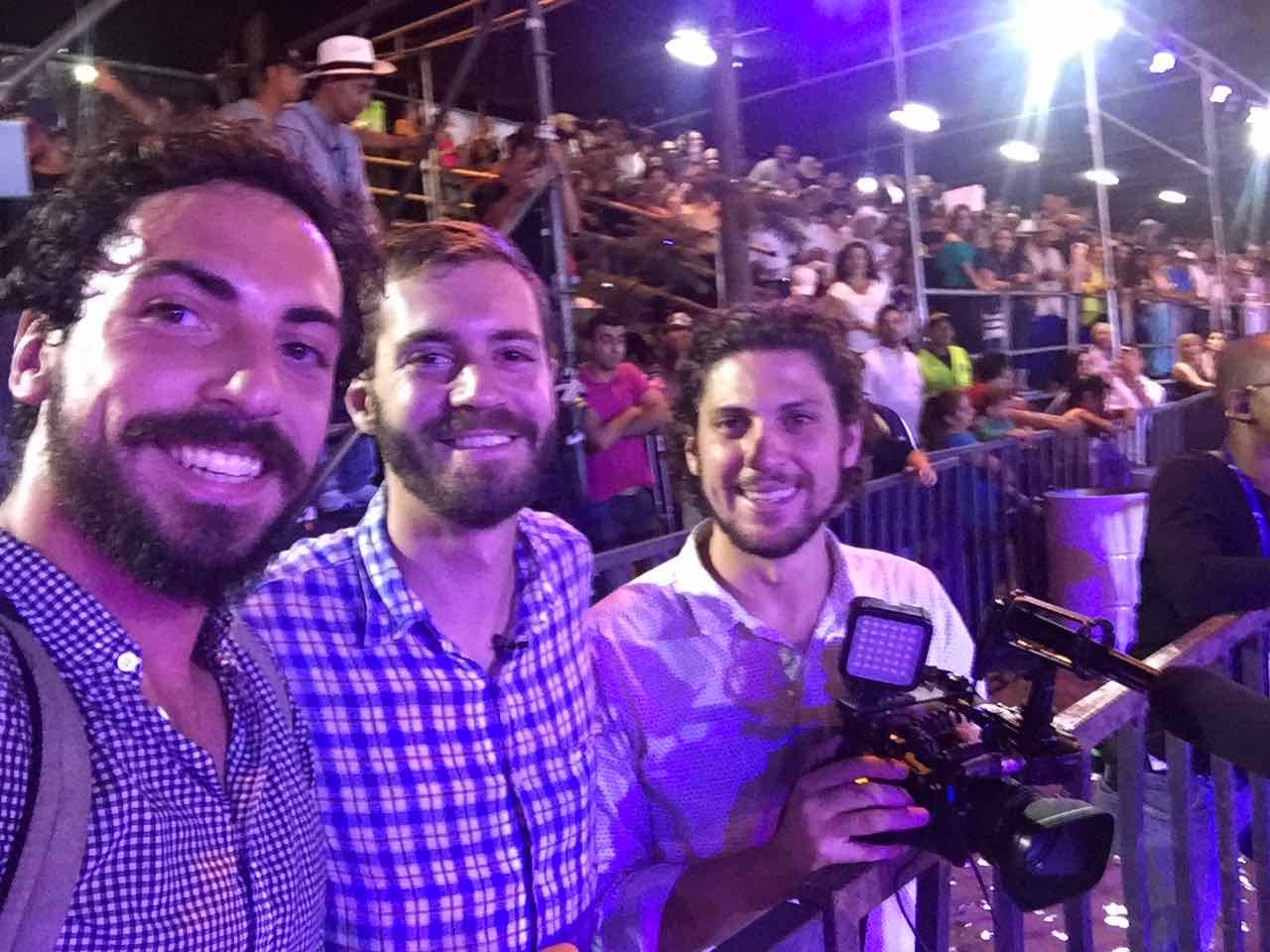 Of course, we weren't going to stay just ten minutes. For the next hour, until the show came to a close, we captured some of the most captivating and colorful footage we've ever collected. Scores of dancers salsa'd there way down the streets, delivering mind-numbing moves with graceful ease, the result of months of carefully planned choreographic practice. Dashing moves delivered by dashing people in dashing ensembles. We had, yet again, stumbled upon a glorious storyline befit for TV. It was indeed a climactic cacophony of excitement and emotion that tied together our time in Colombia in a beautiful bow.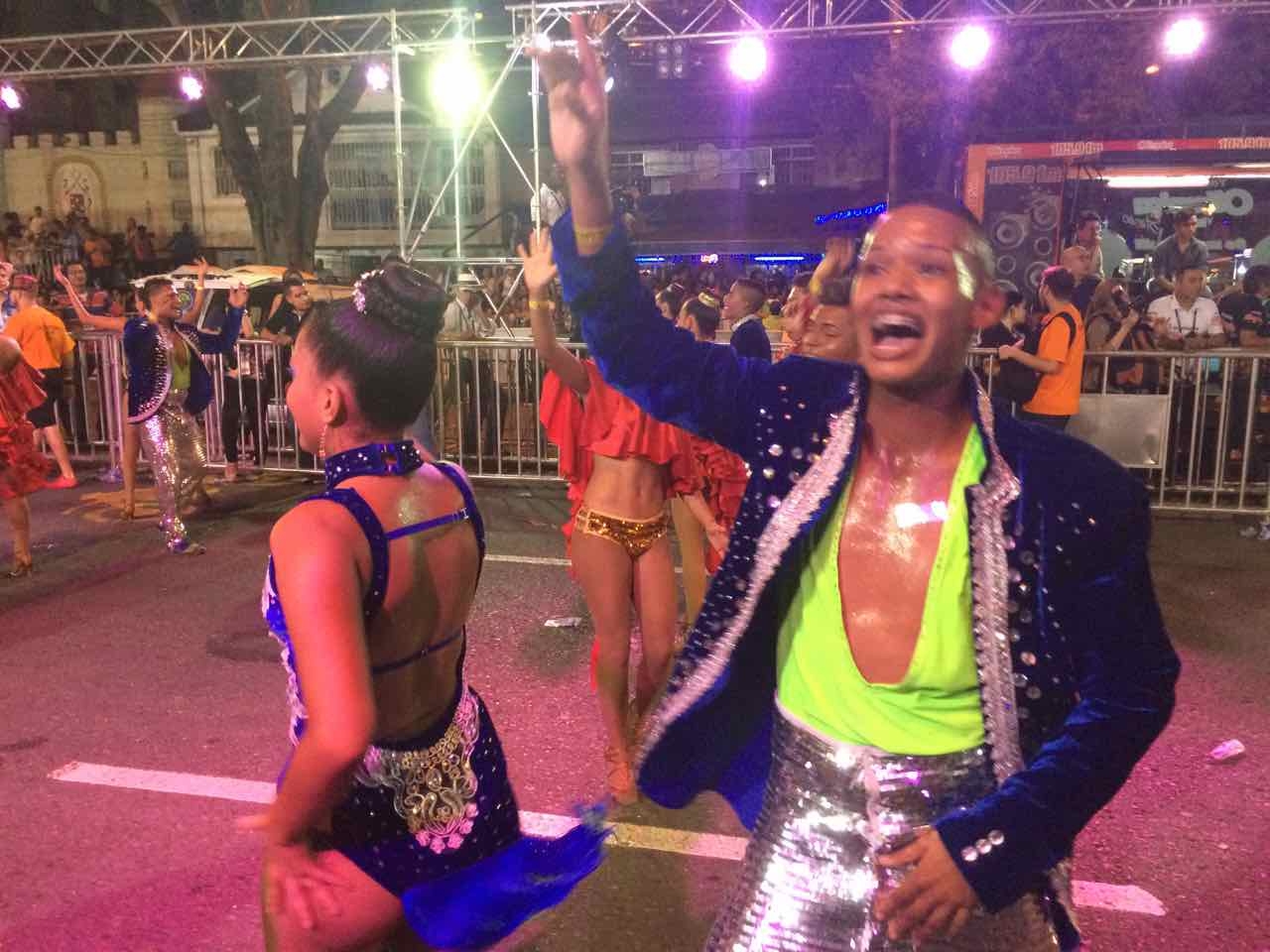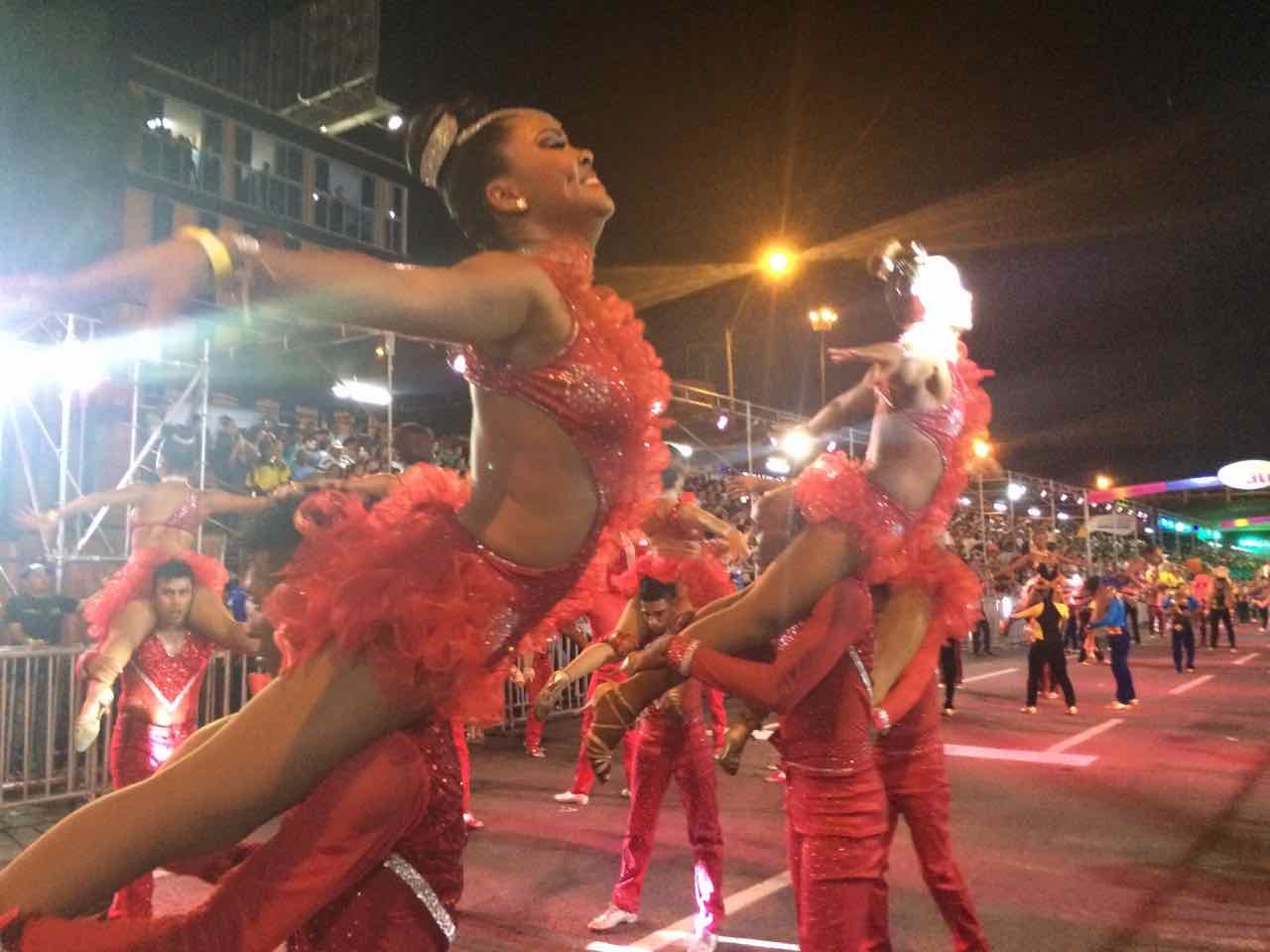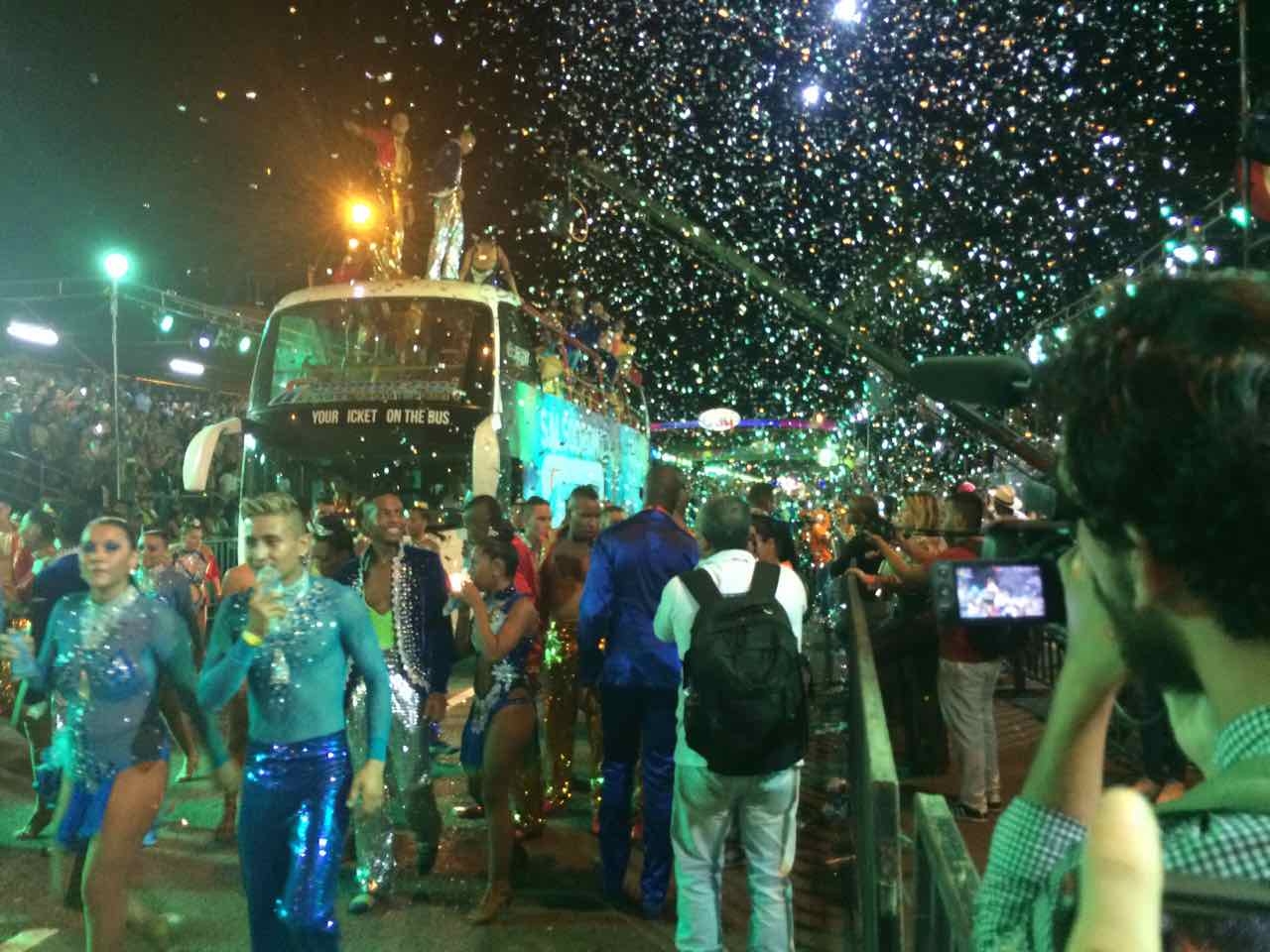 From London to Mongolia, from New York City to Colombia, the last year and a half has been a nonstop parade throughout a sizable chunk of the world, from its least developed corners to the centers of civilization. Each village, each region, each country has it's own tradition, culture and style. When we're asked, "what's your favorite place you've visited?" we've always had a tough time responding in earnest with something specific. That is, until Colombia. Six weeks was enough to solidify Colombia atop our imprecise list of favorites places on the planet. The landscapes are breathtaking, sure, but this is far from the only reason we fell in love with this South American paradise. Just as with every other country, it always comes down to the people. And in Colombia, the people's disposition is like nowhere else. From Cartagena to Bogotá, from Salento to Las Lajas, you will be met with a warm "buenos dias," and sent on your way with a kind "vaya bien!" In the face of unbridled challenges over the last number of decades, this nation of positive thinkers has remained upbeat and optimistic at every turn. At last, as Colombia bounces back politically and economically, it has transformed into a tourist must-visit. Need a recommendation for your next vacation? Look no further.