The following post details the Global Goulets' journey from August 17 to September 3 (Days 140 – 158):
By now, it feels like we've tried every trick in the book to slow down this trip. We spent a whole month in Mexico, though we'd only planned to speed through in a week. The same goes for Guatemala. We didn't even think we'd go to Honduras, but we spent an obscene amount of time there as well. We'd been to practically each and every one of our destinations at least twice over, from Guanajuato to Antigua. So, after three months, which was the original designated amount of time allotted for the entirety of our journey from NYC to Argentina, we'd made it only halfway through Central America.
Regardless of our procrastination to the End of the World, nothing could have prepared us for what would happen in El Transito. We left, we really tried, but our car problems kept us grounded in Nicaragua. We even almost made it to the Costa Rica border twice before getting called back to our favorite little beach town once again. It was like we were playing a game of catch, the Goulets with one glove, the town of El Transito with the other.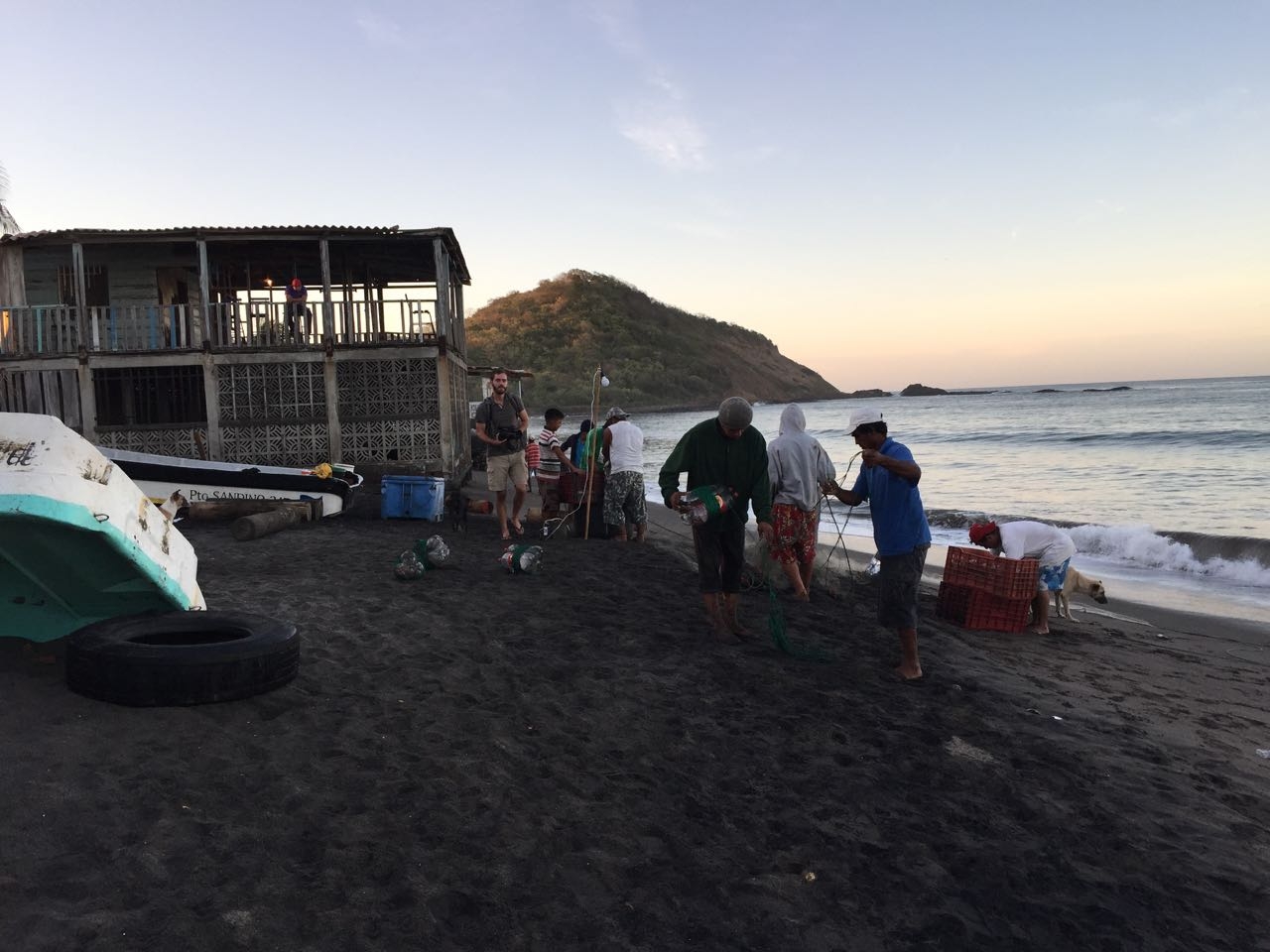 The Marletts are really the cause of all this. Having read our post on our never-ending car crisis, Terri and Chris offered us some legitimate work for NICA, the nonprofit in El Transito. In exchange for some cash flow to sustain our travels, we would film and create a series of promotional videos to help expand their organization and its impact in this village and perhaps throughout Nicaragua.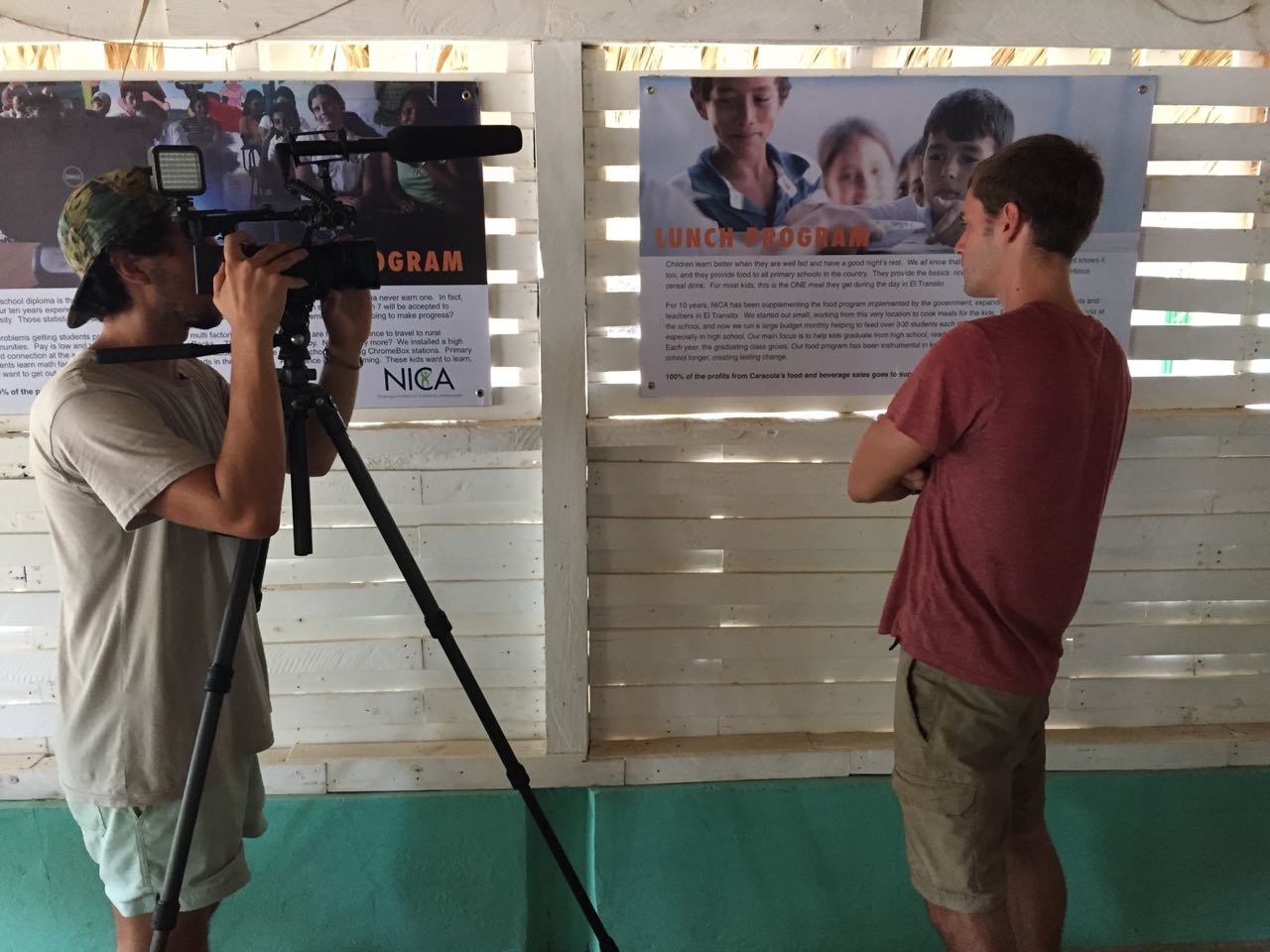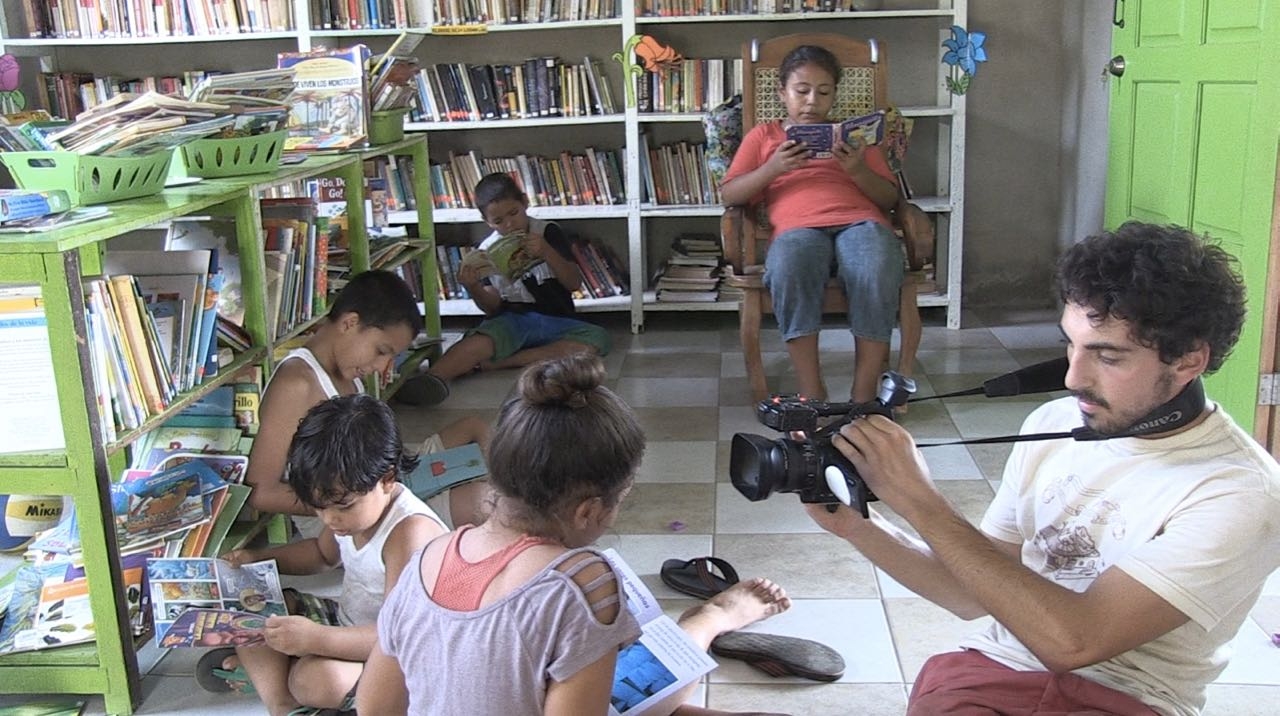 As it turns out, we did venture into Costa Rica for nearly a week, but an ultimate triumphant return to El Transito beckoned us back. Once we were back in the warm embrace of the little village that we just couldn't leave, it was as if we'd never left. We said hello to Oliver and his family, settled into our very own air-conditioned room at Solid Surf, and started ironing out plans with Jaime and the rest of the NICA crew.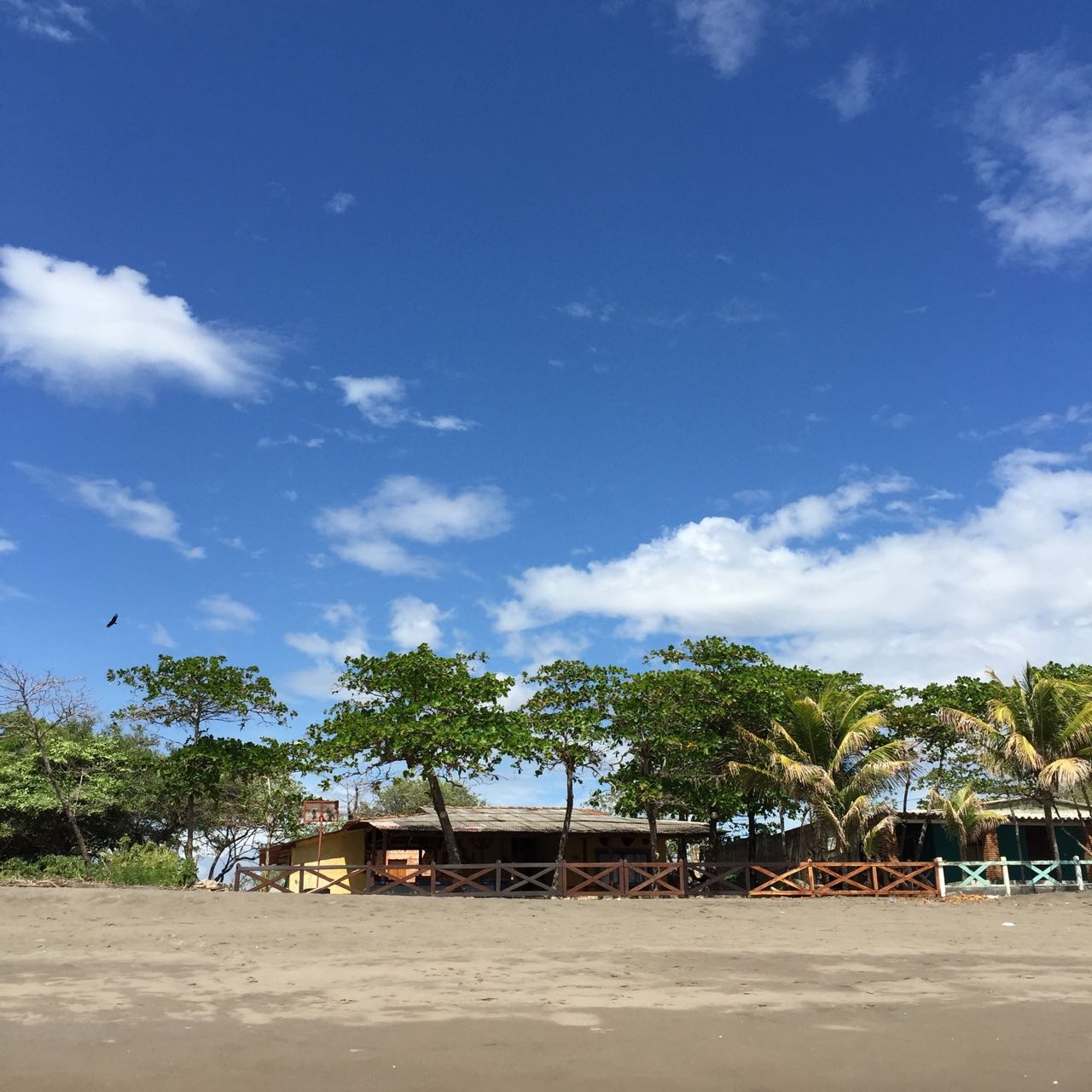 The mission at hand was no puny project. We'd have to write video scripts, storyboard sequences shot by shot, recruit actors from amongst locals and visiting tourists, film it all efficiently and effectively, and last but not least, edit.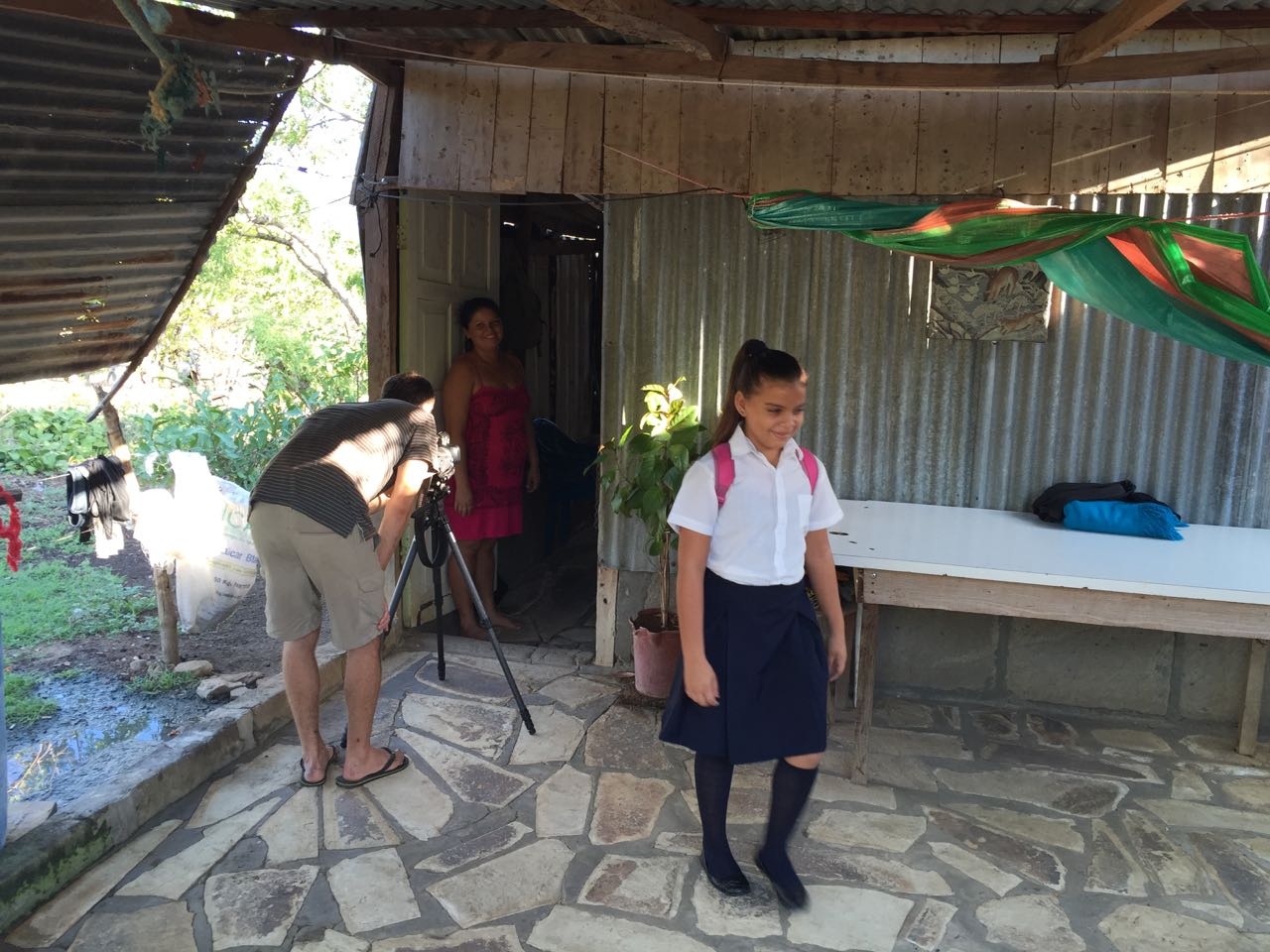 When we thought about our lengthy laundry list of tasks, things got stressful. How in god's name could we do all of this in any manageable amount of time? Taking a step back, it seemed we'd have to be in town for a month or more. Setting up shop somewhere for that long is just simply not in the Goulet playbook. Oh boy. We needed to breathe. We needed a beer.
Then again, we had to look at the bright side of things. For once, we were stationary. We could exercise again, get into some kind of regular sleep cycle, and formulate a routine. Each day we'd get up rather leisurely, stroll over to Caracola Café, enjoy a fresh cup of coffee, film some action at the school across the street, and get back to work editing. When the workday ended, we'd head back to Solid Surf, where Brian and Alex would continue to work on their improving surf game and Eric would go for a nice run on the beach, as the glowing sun slipped behind the glistening Pacific shoreline. Besides getting to really know the surf camp's mainstays like owners John and Allison, intern-of-the-year Dave, and the amazing chef Chilo, we shared some great times with the waves of guests who came through. We at last learned what it means to "work remotely."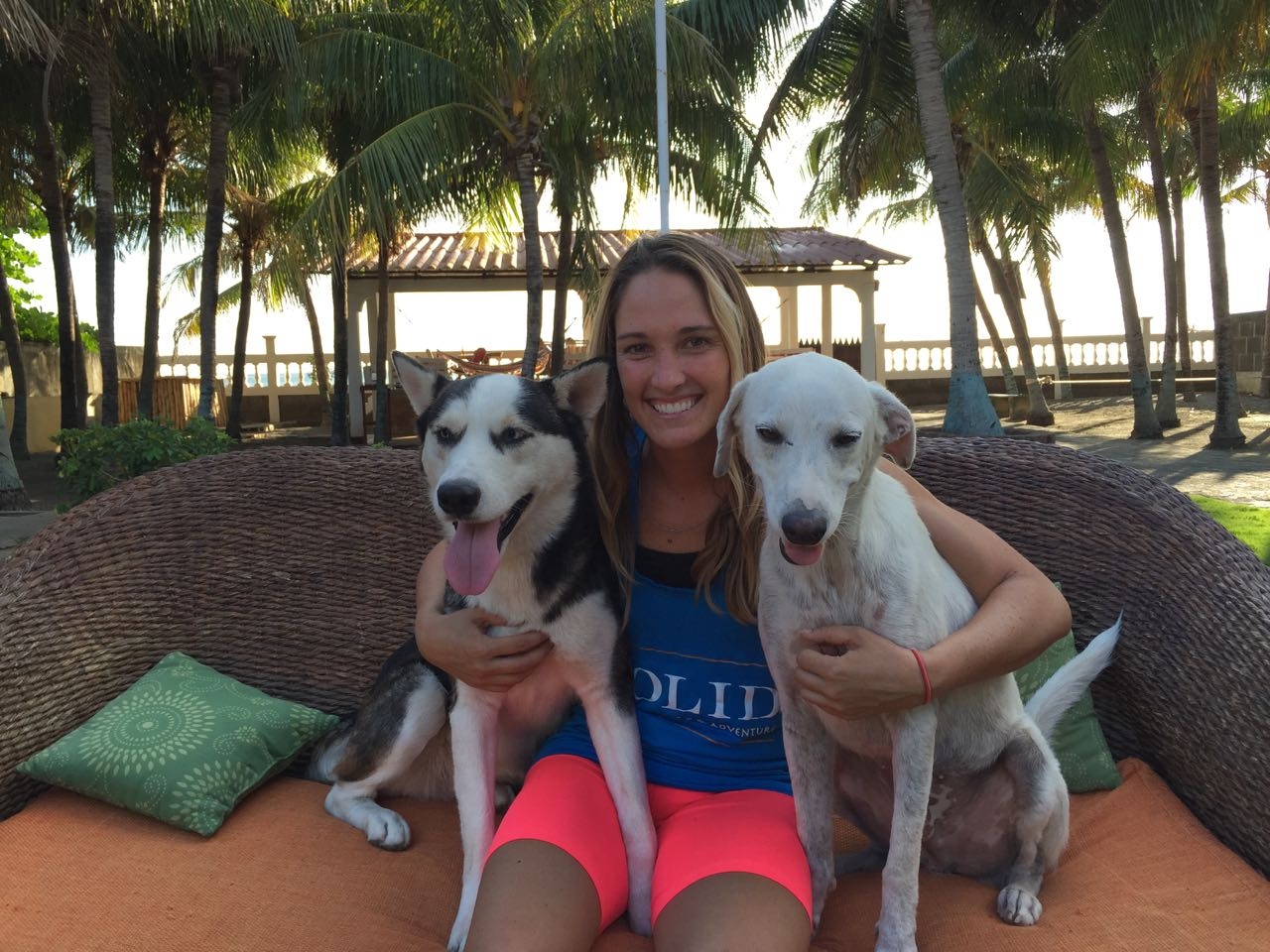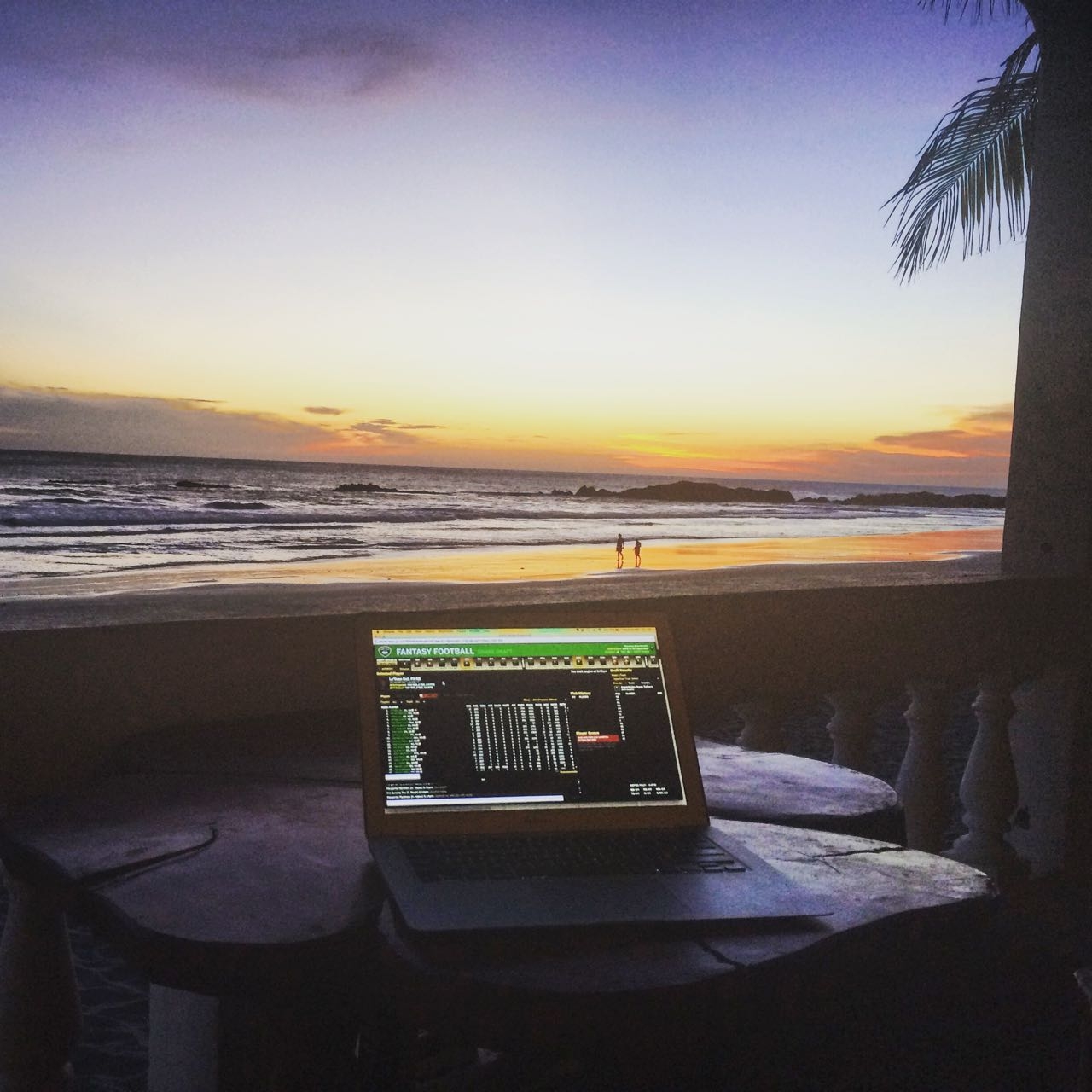 The refreshingly consistent flow of our stay in El Transito was not without its unanticipated moment of joy. The members of this prideful community time and again find a way to floor us with their abundant propensity for hospitality. Remember the family with whom we had that fish dinner after Eric's day out in the sea with Alexander the fisherman? We strolled by one late afternoon just to say "como estan?" and had the supreme honor of meeting their newest litter of piglets. Suddenly they beckoned us to take a seat and before we could react and despite our fruitless attempts to refuse, a set of dishes of fresh fish arrived under our noses. As we were ready to head back to Solid Surf for the night, Carla invited us to come back the following Tuesday to celebrate baby Cristel's fourth birthday.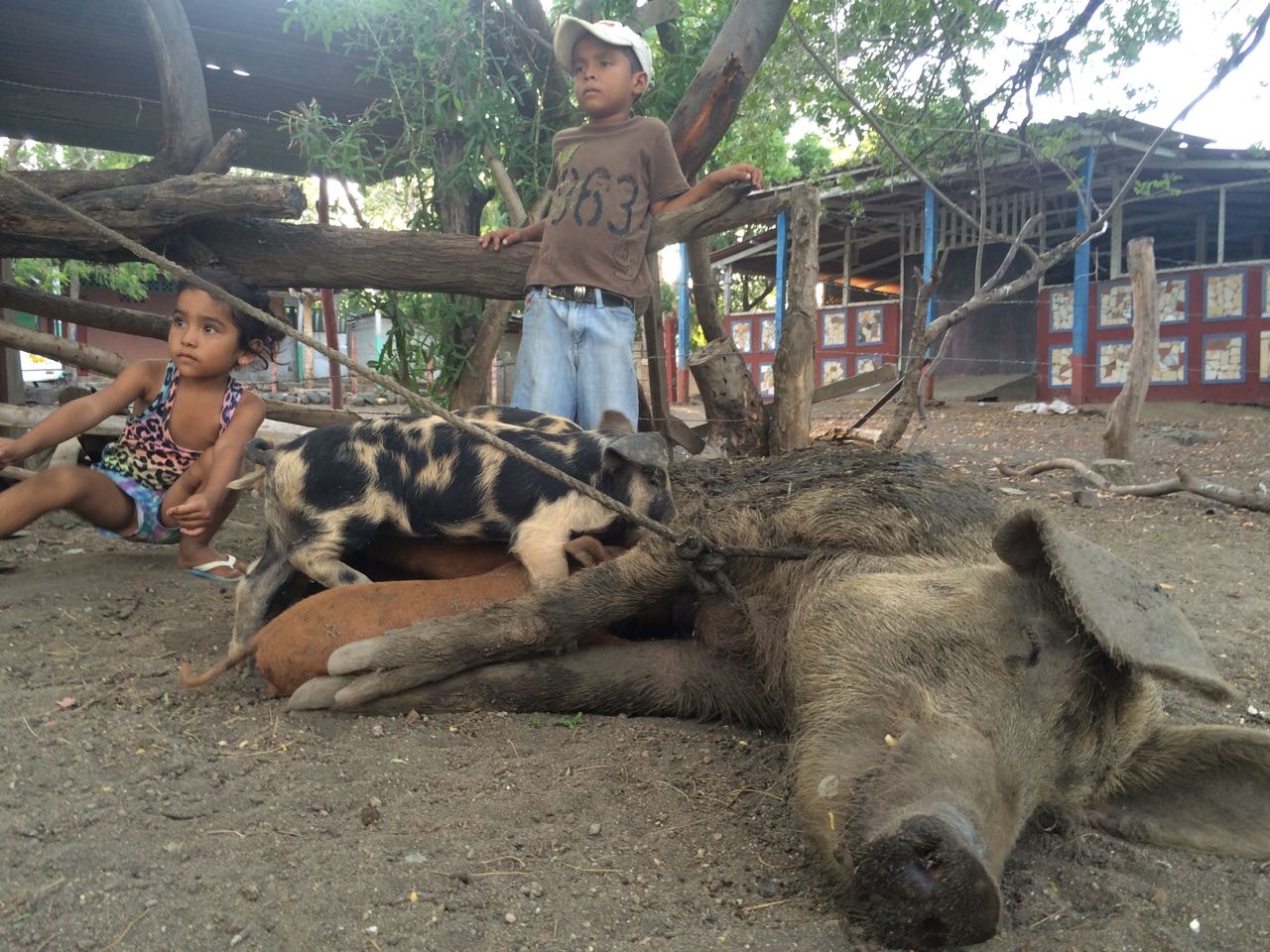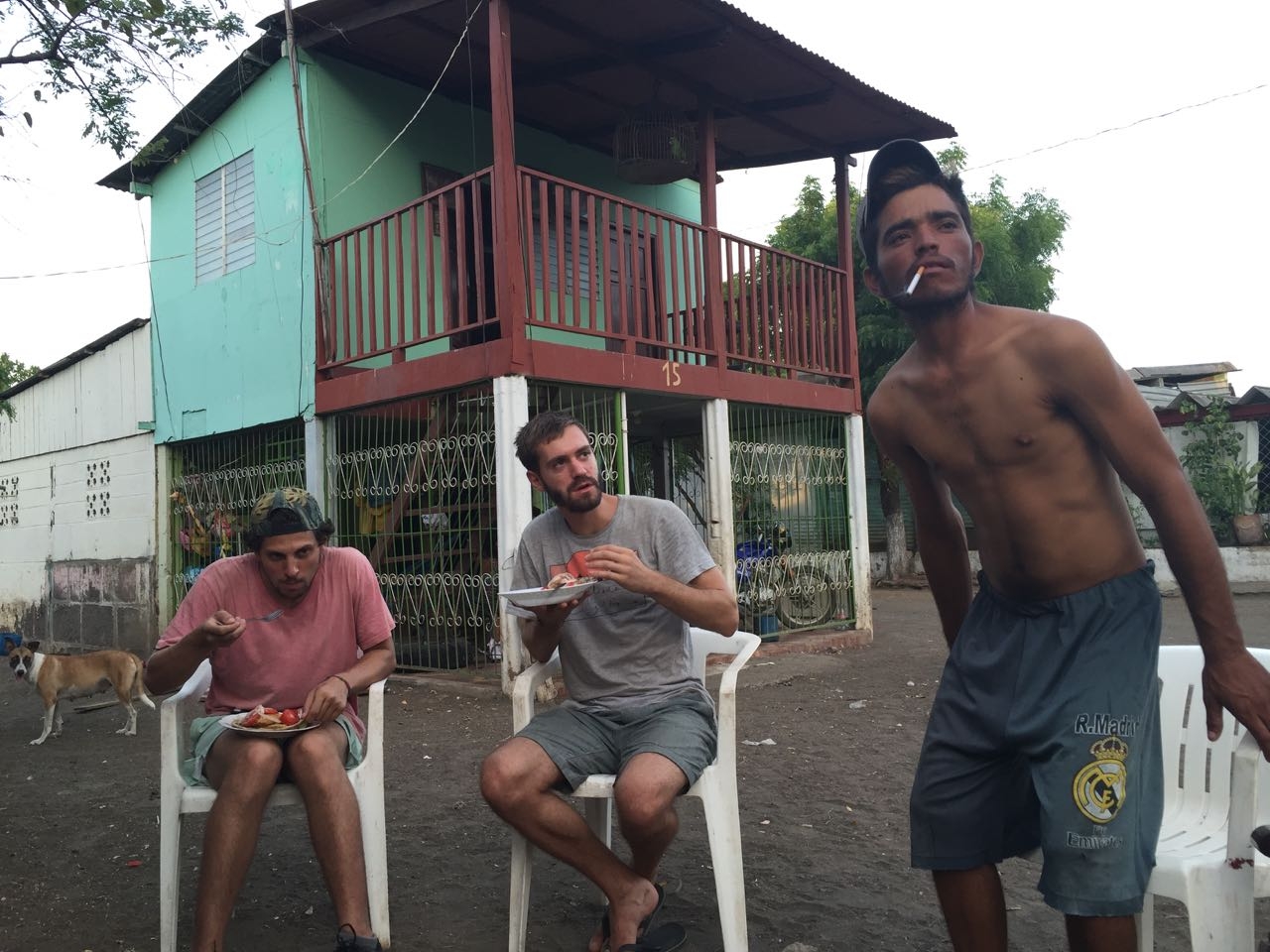 On the other side of town, Alexander's cousin Catherine lives with her three incredible kids. Catherine became the star of our "Somos El Cambio" video, highlighting NICA's work to provide basic needs to the families of El Transito. She welcomed us into her home and allowed us to film some of the most intimate moments of her day (like bathing her baby boy Christian in their outdoor sink). We particularly loved to chill with the bubbly eight-year old Xochilth. If Oliver is our favorite little boy in town, Xochilth earned the title of our favorite chica.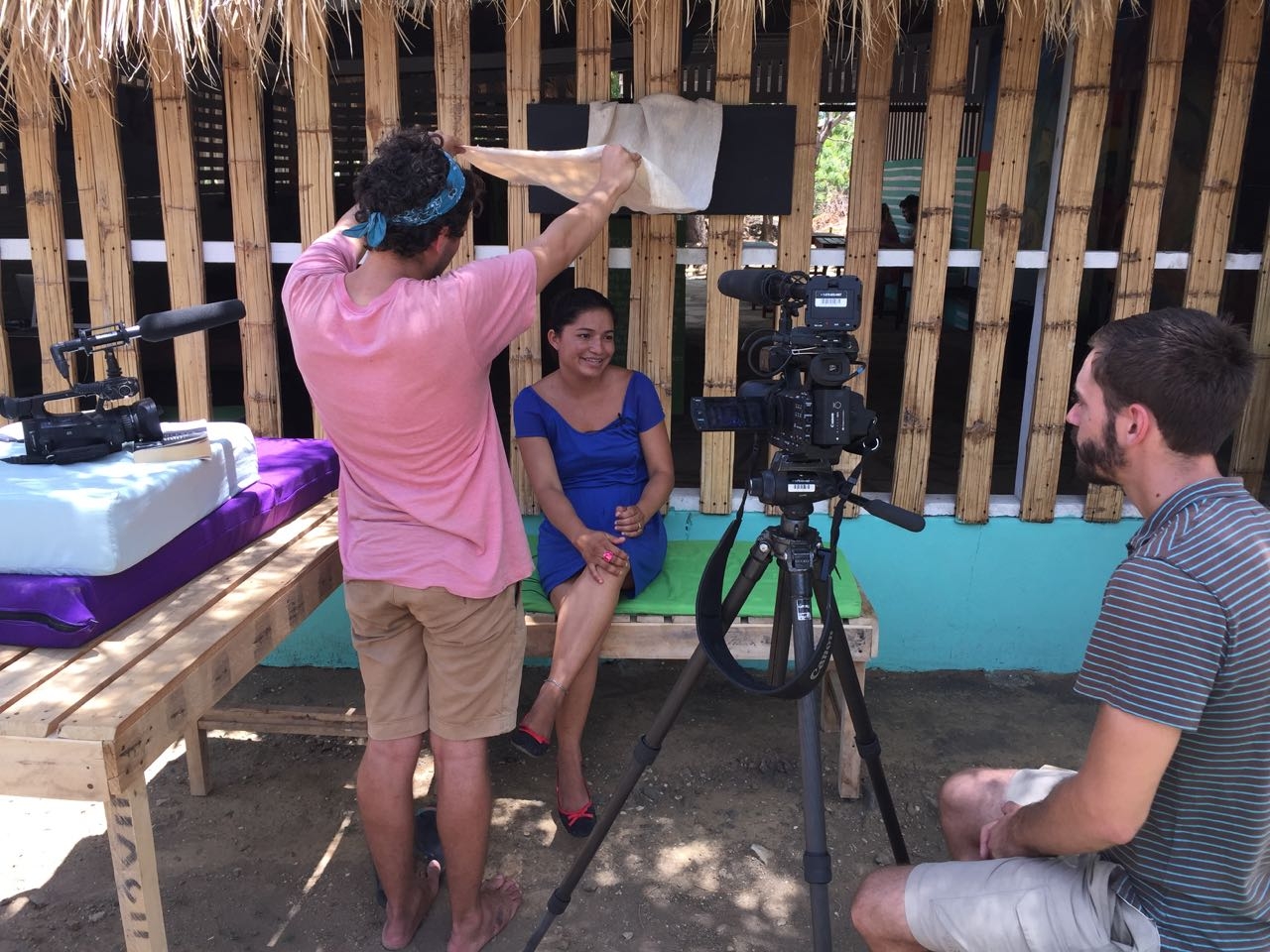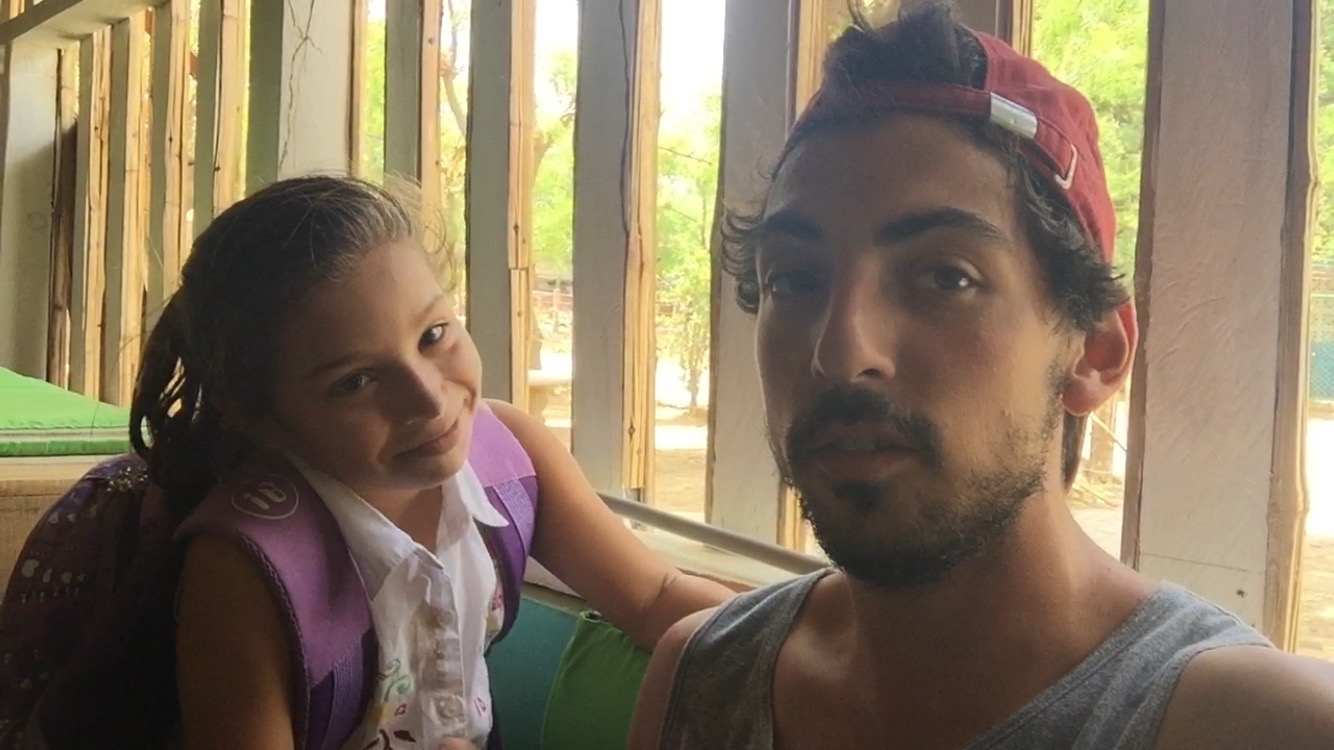 Back at Alexander's house for Cristel's long-awaited birthday party, we witnessed the traditional celebration of a rural Nicaraguan child's birthday: a spiritual, ritualistic and from our perspective, a more or less hilarious event. After the customary cutting of the birthday cake and weirdly stoic pictures with each family member, the rest of the night unfolded a little differently than we'd expected. Though we'd bought a giant 3-liter bottle of soda and a massive vat of ice cream to really sugar up the kids, even our gift of a jar of fancy peanut butter from our depleting reserves left us feeling like we hadn't repaid them sufficiently for the memories they'd gifted us. We whipped out our computers and decided to dig deep into our footage to show them some videos of the good times we'd shared together, from our introduction to Pinto the Pig from our first visit to El Transito way back when, to Eric's day with the fishermen, to the dinner we'd all enjoyed together.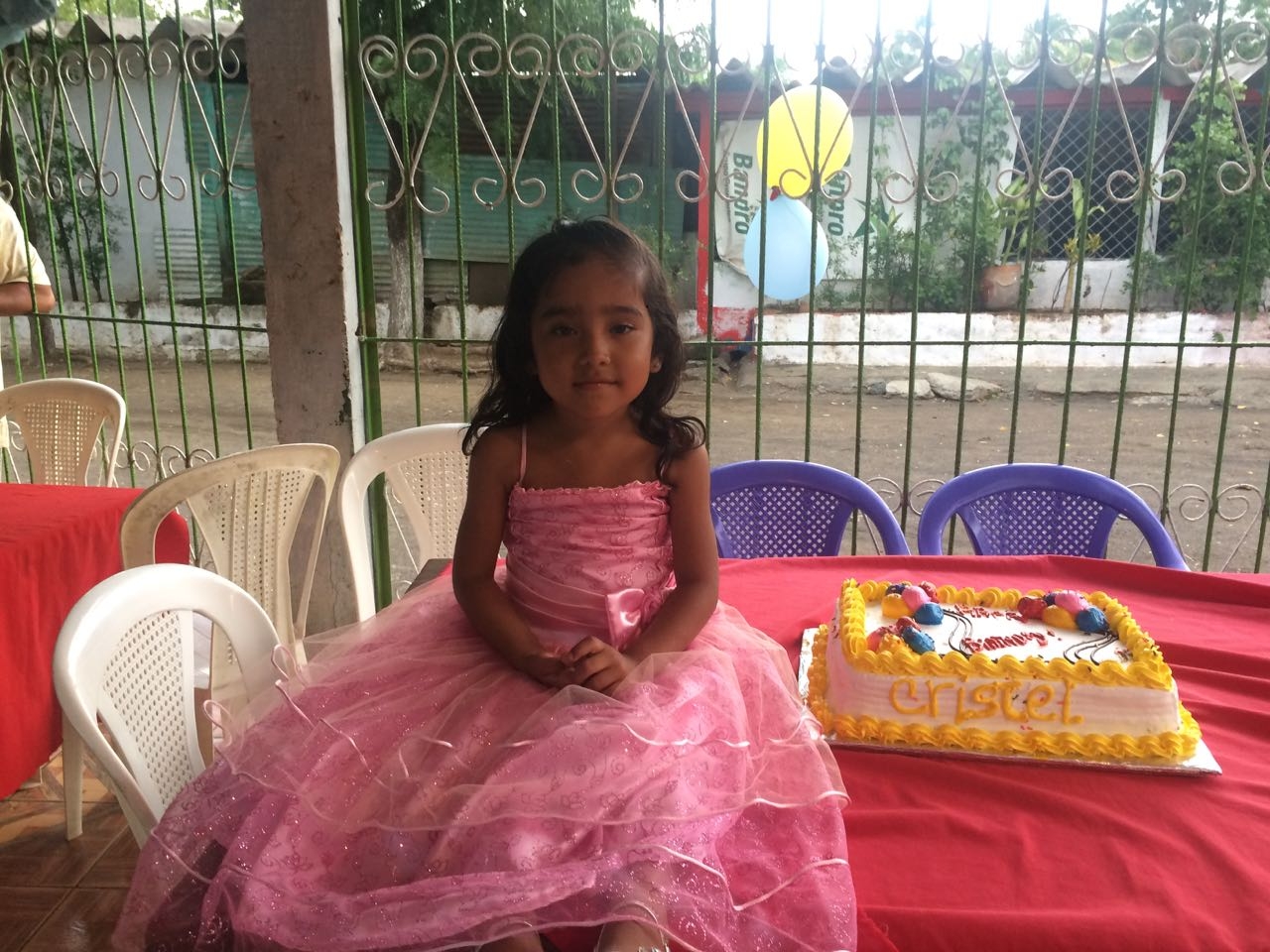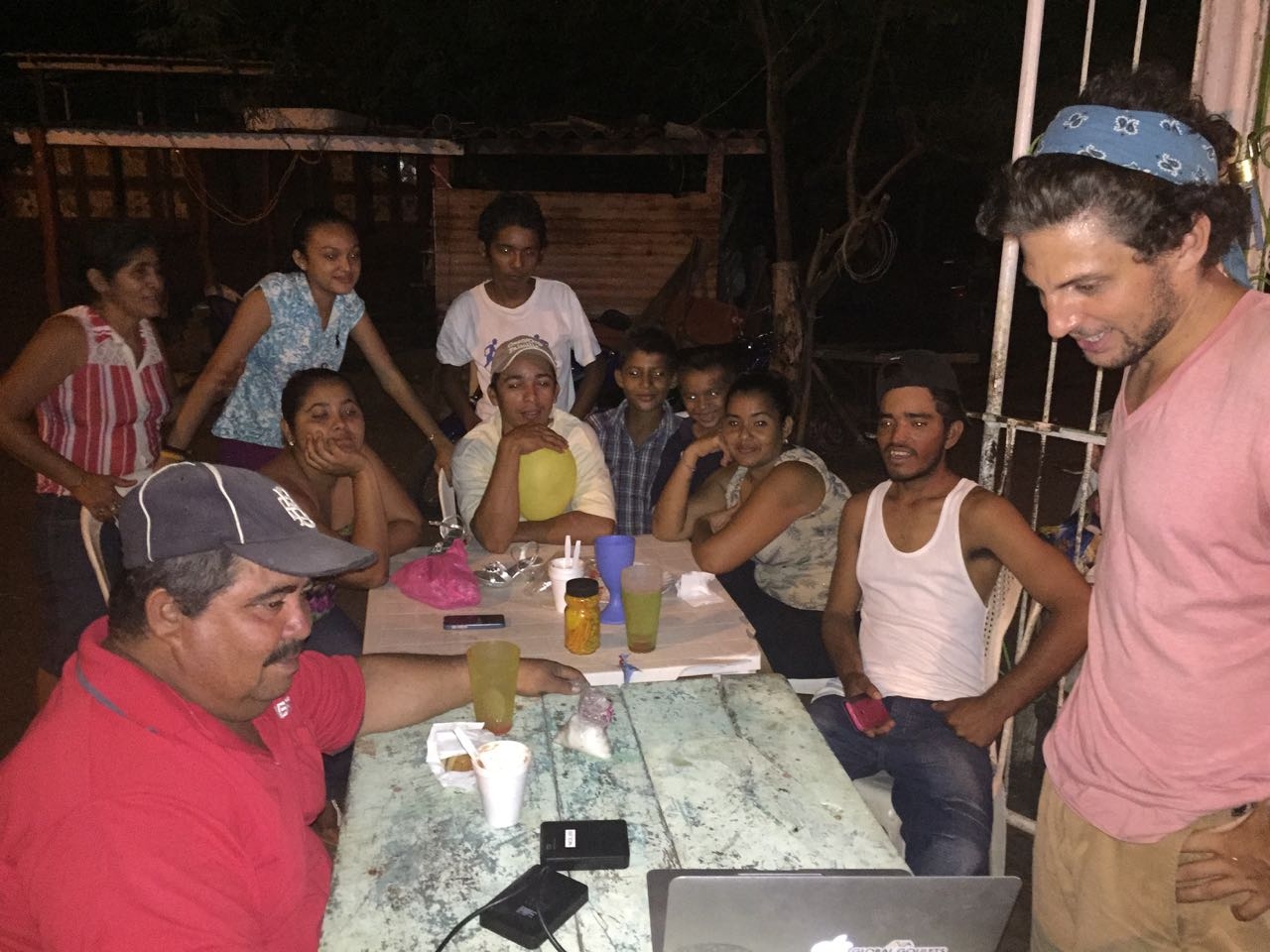 Just then, a brilliant idea popped into their abuelo's head. "Pueden hacer un video para nostros a quedar?" (Can you make a video for us to keep?) Genius! This would be an incredible way for us to leave them with a real, tangible, lasting memory of our time together. At the end of the day, isn't that the point of our film project? We couldn't think of a better way to say "thank you."
The night wasn't over quite yet. Solid Surf chef Chilo was on medical leave, recovering from a minor surgery and we'd promised to stop by her house for a little visit. Chatting about life in El Transito, we finally had to break the news that our days in town were dwinding down; we'd planned to leave by the end of the week. "Necesitamos una cena de despedida para su ultima noche!" (We need a farewell dinner for your final night!).
Did we mention that Chilo is actually Catherine's mom? We told you this was a small town! For dinner, we insisted we'd buy the ingredients, while Chilo put her quality cooking skills to the test, making her specialty for us, pasta and empanadas. When we'd licked our plates clean of this delectable dish, it was our turn to entertain. We loaded up all of the videos of which we'd been working so laboriously patching together over the previous couple of nights. Lights dimmed and computer screen glowing, we premiered our NICA videos to the whole family. The event was a perfect capstone for our final night in our favorite little village.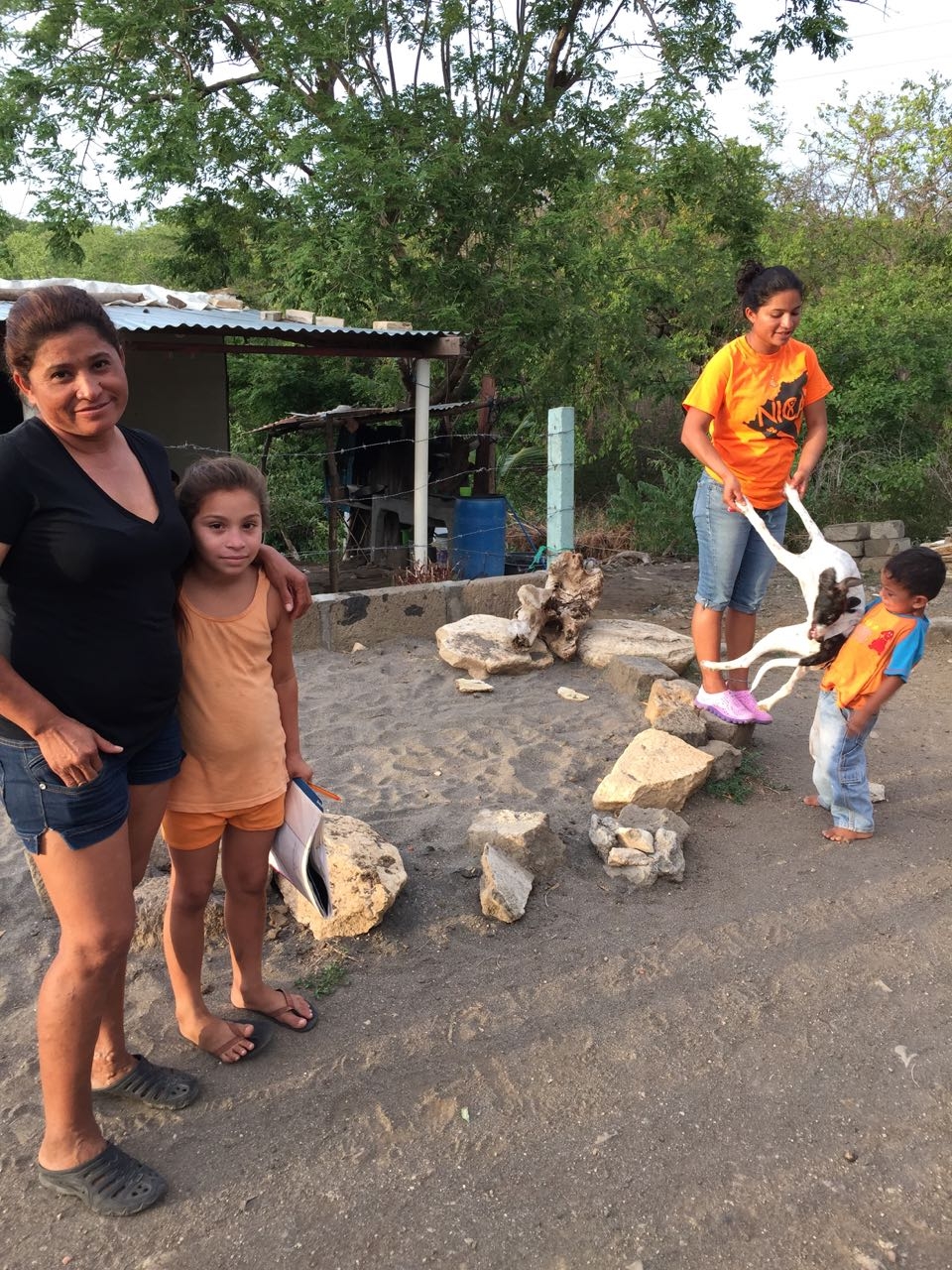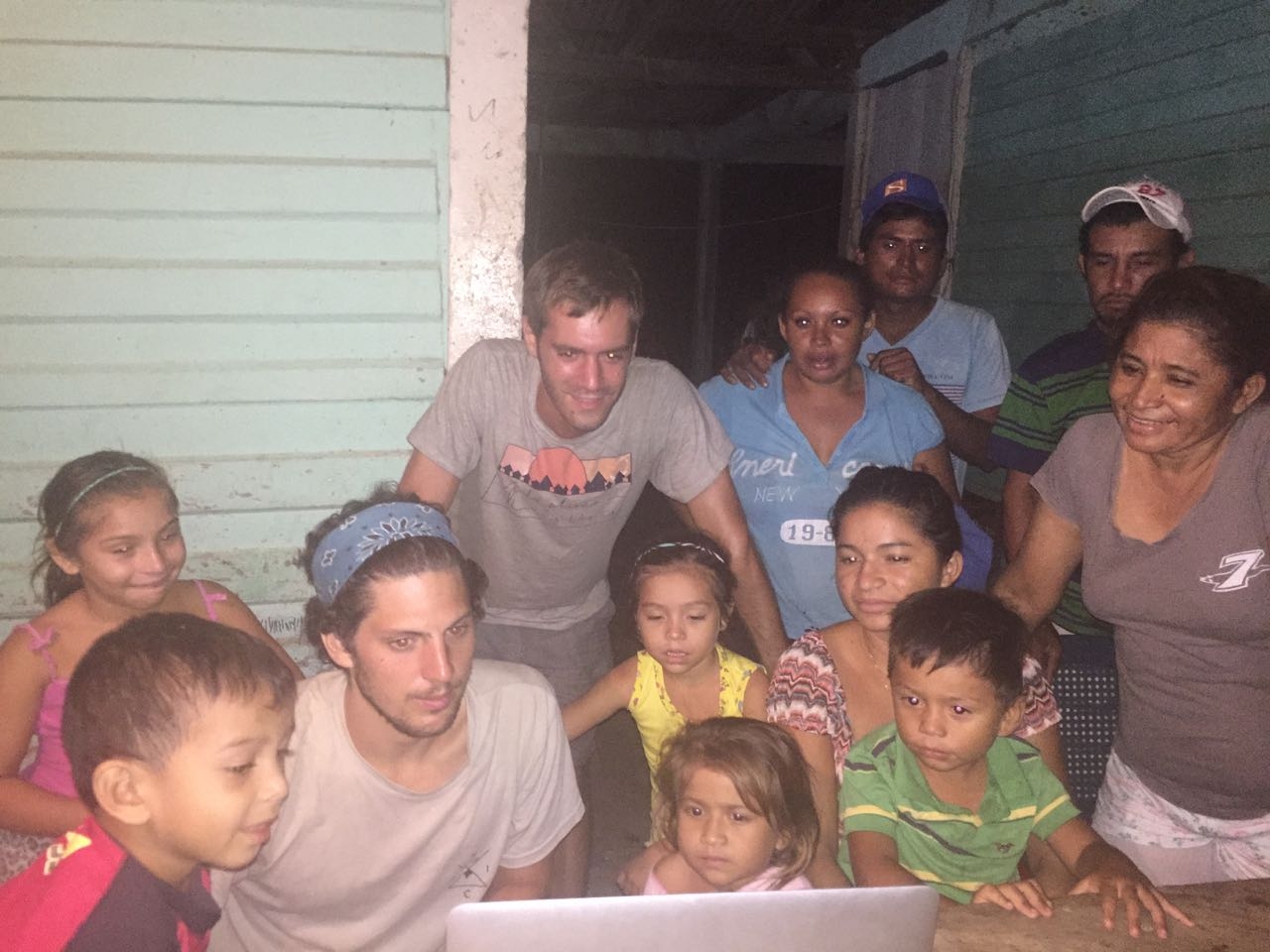 We like to think that as we travel, we make lifelong friendships and memories that we'll keep with us for the rest of our lives. As a whole, there's no debating this fact. But most of our experiences are fleeting in nature. We enter a place, meet amazing people, capture it all on camera, and take off for our next adventure, wherever that may be. Things were different in El Transito. This wasn't just a quick flyby. This time we didn't just soak up all the experiences for ourselves and give nothing back. We felt that this time we were actually leaving a lasting impact. We'd created something that will be of tangible benefit for the community. Our videos will serve as a way for NICA to spread their inspiring approach to community development; at the same time, they will also be a way for all of us to remember how the Global Goulets' stay in El Transito was something special.