We've spent the last 2 years traveling through every situation – wild camping, dirty hostels, extreme heat, extreme cold. Our recommended gear list is hard-earned through personal experience and the experiences of other veteran travelers we've met on the road. We've learned the expensive stuff is not always the best stuff – in fact, many of these items are cheap, lightweight, and helpful AF.
If you, your little sister, or that rando from your office Secret Santa is talking about crazy travel plans for 2017, skip the trial and error. Here are the 25+ best travel gifts that we truly value and recommend.
*Some of these are Amazon affiliate links; some are not. These are all true recommendations; nobody incentivized us to be included below.
Gifts under $25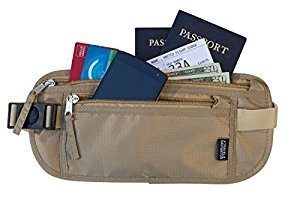 Why you need it: "Oh my god, where's my passport!?" This is the worst nightmare of any traveler. Don't let it ever be you. This belt snuggles up flat and comfortably against your stomach, keeping your passport and other valuables safe and sound up against your family jewels.
Pro tip: Shower, underwear, money belt, pants – in that order. Make putting on your money belt part of your routine so you never forget it when you head out for a day of being a tourist.
Click here to shop the money belt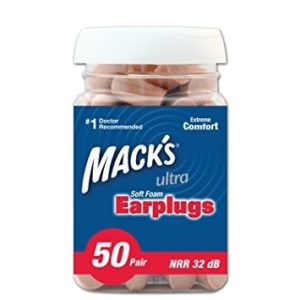 Why you need it: You're going to be in a hostel with other people, who may be partying to the wee hours. Or you're going to be camping in the wild with who knows what kinda cricket/lion/demagorgon noises. Even if you think you're a great sleeper, you're actually probably losing valuable sleep without knowing it. Ear plugs can squeeze into any pocket, they're disposable, and are WAYYY cheaper than buying yourself a private room. They've dramatically enhanced our sleep and our moods for the next day.
Pro tip: Bring a couple extra for friends. You'll quickly become the most popular guy in the hostel. 
Click here to shop the earplugs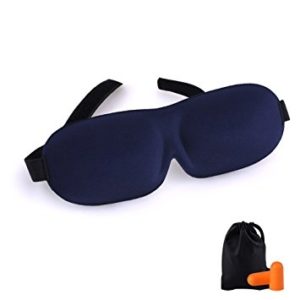 Why you need it: If you're flying, your airline may even give you one of these free. Don't let morning f*ck up your night. This is a dirt cheap way of getting some extra zzz's after a big night.
Pro tip: Eyeshades can really help when jet lag plays a factor. Consider how many hours difference your destination city is.


Why you need it: Your phone dies and you search for an outlet in your hotel and then it dawns on you… they have bizzaro outlets in this country. Go abroad prepared with this all-in-one adaptor.
Pro tip: You can usually find power adaptors in the country to which you travel, but they often don't work and the ones that do are unusually expensive.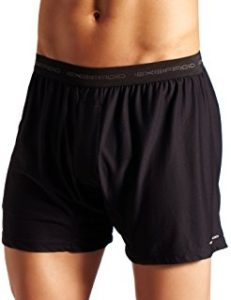 Why you need it: Me Undies has nothing on these bad boys. Incredibly comfortable and they last forever. Treated with anti-bacterial agents, these things can last a while before they start to stank.
Pro tip: If you don't have access to a laundromat, don't hesitate to hand wash your Exofficios and dry them out in the midday sun. They'll be dry in a half hour.
Shop the greatest underwear on the planet here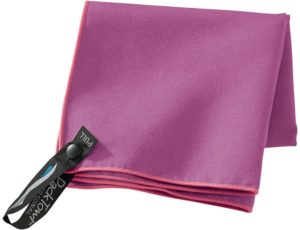 Why you need it: Don't count on your hostel to have towels, and if they do, they probably charge a couple bucks to rent each day. And who knows what they'll look like. As Douglas Adams says, "A towel is about the most massively useful thing an interstellar hitchhiker can have."
Pro tip: Go for XL if you want something that wraps around your body – anything else is too small. And use the snap loop in the corner to hang your towel from clothes lines or rafters when you need to dry it quickly.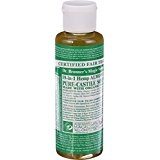 Why you need it: The world's most versatile soap. Wash your hair, your body, and your clothes with just a tiny squeeze from the bottle of this magical, concentrated, peppermint fresh soap. It's all-natural, so you can bathe in a river and not kill all the fishies. Plus, the label is covered in scripture (Dr. Bronner led a cult in the 60's) so you've got endless reading in the shower.
Pro tip: When the bottle is near empty, just add some water and double the life of your Dr. Bronner's.
Get this ever-lasting, pepperminty travel soap here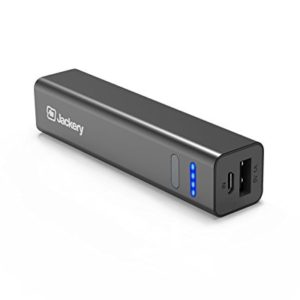 Why you need it: You shouldn't rely on access to a good, safe outlet within reach at your hostel or on your flight/bus. Even if you're really trying to disconnect, don't let your phone die. You'll learn just how much you depend on your phone when your battery dies in a foreign city. 
Pro tip: Charge your extra battery when you charge your phone. When you always charge them together, you always have double the battery power. (Also, tinder drains your battery extra fast)
Buy your phone life support here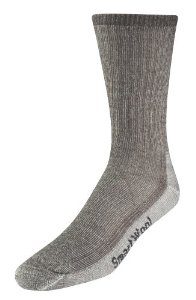 Why you need it: These aren't only extraordinary socks for a heavy duty hike on the Oregon or Appalachian Trail, they also happen to be the ideal everyday sock for a New York City winter. Keep those toesie woesies warm and cozy. They don't smell and they give great support. Don't make the same mistake as Alex and buy them the moment you need them because it'll cost a premium in stores abroad. Get them ahead of time.
Pro tip: If you're traveling with limited sock reserves, you'll need to let your Smartwool socks air out at night. Don't toss them on the floor. Hang them up somewhere and they'll be ready in the morning.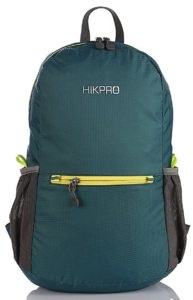 Why you need it: The backpack that fits within your backpack. Roll it up when you're on the move from one destination to another. Unpack it and fill it up with daily goods (water, sunscreen, travel guide, bug spray, etc.) when you're exploring that destination.
Pro tip: If you're walking through a particularly crowded area, use your travel lock to close your zippers so it doesn't get opened up by some grabby people. And never put anything in the front pocket.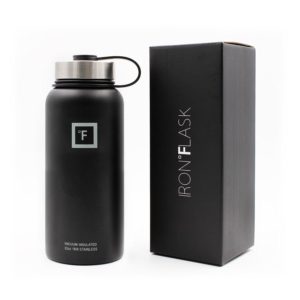 Why you need it: Do you have ice cold water to cool you down after a full day touring around the wondrous Pyramids of Giza? Is your morning coffee still hot when the sun sets as you chase the elusive Aurora Borealis in northern Scandinavia? Or maybe you just need a great thermos that is better and cheaper than every other one on the market. Buy this.
Pro tip: Make sure to buy a smaller sized bottle if you are going on a hiking trip. Water is surprisingly heavy.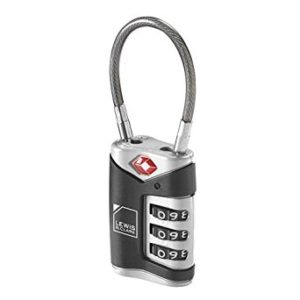 Why you need it: Don't be the guy who has to spend $10 at the hostel front desk to rent a lock. Get one now, slip it inside the outside compartment of your backpack and rest assured your stuff will be safe from any sketchballs at your next party hostel.
Pro tip: Combination locks are better than key locks. You don't want to worry about your tiny key, plus gum and gook can get stuck in the key hole.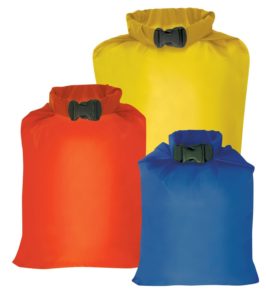 Why you need it: If you're going for a day at the beach, a hike in the rain forest, or you're spending a day on a boat with a crew of Nicaraguan fishermen (wait, what?), the best and really only way to keep your electronics safe is with this waterproof bag. Just toss your camera inside, roll up and seal the top, and clip it closed. You'll thank us later.
Pro tip: Do NOT submerge fully underwater. There are limits, dude.
Keep your electronics dry with these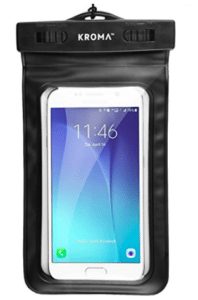 Why you need it: It's amazing to see all of the outrageous and expensive contraptions people have come up with for underwater gear. You'll end up carrying around a $1,000 plastic brick. Seriously, you just need one of these. An $8 sleeve will do the job. Just make sure whatever you're getting has good reviews and has a lanyard.
Pro tip: Use the lanyard that comes with it to wrap around your wrist or neck when you're in the water. Phones sink.
Shop waterproof phone sleeves here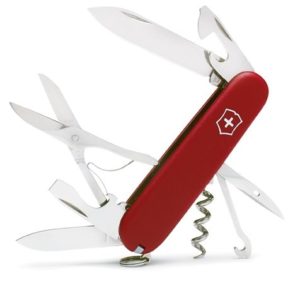 Why you need it: You're going on an adventure, and all adventurers need a pocket knife, right? Whether you're cutting through rope or smearing crunchy peanut butter on a tortilla, you'll feel super badass when you've got this tool. Whenever this thing is in your pocket, opportunities to use it tend to present themselves and make you the hero.
Pro tip: Make sure to get one with tiny scissors – this was the tool we used most. Oh, and a corkscrew for those impromptu $2 wine bottle purchases at the hostel. Put it in your checked luggage, too; it will absolutely get confiscated at airport security.
Shop badass adventure gizmos here
Gifts under $50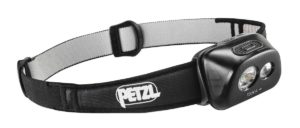 Why you need it: Whether you're in a beautiful remote mountainous landscape or exotic foreign metropolis, when you are in a new city it means you simply do not know your way around. So, when it gets dark, the guy with the headlamp is the default hero of the group. There are plenty of knock-off brands out there, but Petzl is the sturdiest, most dependable, and most functional headlamp out there. It often gets dark earlier than you'd think out there (especially in the mountains), so be prepared, even if you're just going for a day hike. Pack extra batteries!
Pro tip: Keep your headlamp near you when you sleep so that if you need to get up in the middle of the night in an unfamiliar place, you've got your Petzl to light the way.
Pro tip 2: If you want to go even cheaper/lightweight, we've seen people tape a cheap keychain LED light to the underside of a baseball cap. It works.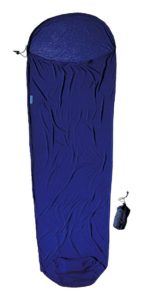 Why you need it: Probably our #1 overlooked piece of gear to recommend. No matter where you're going or what you'll get up to, get yourself a sleeping bag liner – they're cheap, small, light, and useful every single night. In the cold, this extra layer of thin silk keeps you surprisingly warm. In the heat, you don't have to sweat to death in your sleeping bag – your cocoon works as an ultra thin blanket too. Your cocoon will provide that snug feeling of security that just helps you sleep easier. It adds no weight and is easy to clean.
Pro tip: In a hostel bed you can't quite trust, you've got a thin layer of protection from gross sheets, bed bugs, or whatever else is out there.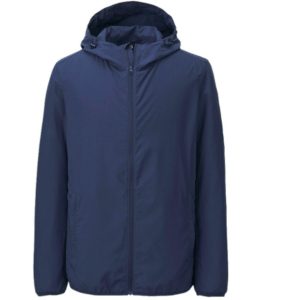 Why you need it: Don't worry about Gore Tex. Just get something extremely light that will keep out of the rain, keep you cool, and dry fast. This doesn't need to be expensive – in fact, this Uniqlo jacket is the cheapest thin layer you'll find, packs into the size of a fist, stays cool and dries in an hour.
Pro tip: Seriously, when it's raining hard enough, you'll be soaked no matter what. It's the drying that matters.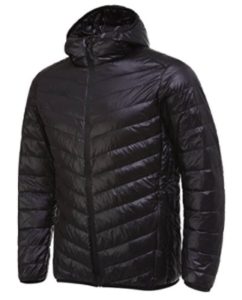 Why you need it: That moment when you somehow fit everything for your trip into your suitcase, but just barely. Then you remember your freakin' winter jacket. Thankfully, these jackets are light and thin enough to squeeze into your bag, and warm enough to provide a real extra layer to your outfit.
Pro tip: Remember that these are best as layers in a complete outfit. This may be all you need if it's above 50 degrees, but any cooler and you'll want additional thin layers.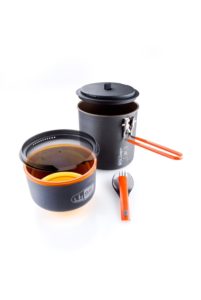 Why you need it: It's our all-in-one kitchen that takes up minimal space. This set comes with a crush-proof 1L pot, insulated bowl/mug with a sippable lid, spork, and sturdy handle that folds over. The bag it comes in can serve as a wash basin.
Pro tip: You'll also be able to neatly fit your mini-stove, gas canister, and lighter/matches in the pot, making this a truly all-in-one solution.
Start cooking with one of these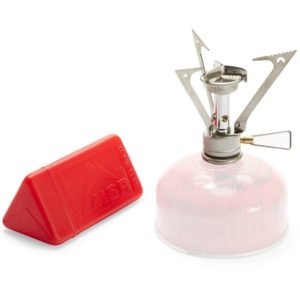 Why you need it: This tiny stove has provided literally hundreds of meals for us. It can boil water in minutes and fry an egg even faster. You'll need fuel tanks – fortunately, these are cheap and readily available wherever you're planning on camping, but make sure you're stocked and won't run out mid-trip.
Pro tip: Wind and altitude are the biggest factors in making water take longer to boil, and therefore wasting gas. You can't control the altitude, but shielding your stove with tin foil on all sides will greatly increase your gas life and shorten time to boil. We've got the Jetboil ($99) listed below, which is a bit more expensive but cuts cooking speed even more.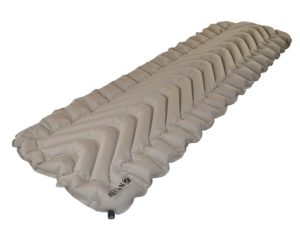 Why you need it: If you're camping, sleeping on someone's floor, or even at a shaman's house in need of some padding for your ayahuasca trip, these mats lift you a couple inches off the floor or frozen ground, provide a real sense of comfort, and are surprisingly durable for their price and size. Ours lasted through at least 190+ nights of wild camping (just don't put them in the laundry machine, Eric). It also comes with a repair kit for minor leaks. 
Pro tip: If it's losing air, cover it in soap and dip it in a pool and you'll see just where the leak is.
Pro tip 2: Go for inflatable (like this one) instead of the self-inflatable ones – those never seem to fill up as reliably, plus it only really takes about 5-8 breaths to fill this baby up.
Blow up one of these for easy comfort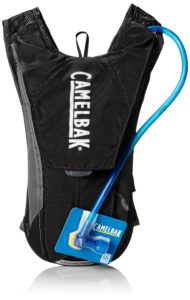 Why you need it: Everyone is automatically jealous of the guy on the hike who has a Camelbak. It's as simple as that. Never again worry about having to stop every 5 minutes to open up your backpack for your water bottle, which gets annoying for you and everyone on your trek.
Pro tip: Most backpacks/daypacks are designed to accommodate your Camelbak tube. This is a huge help.
Get loaded with hydration here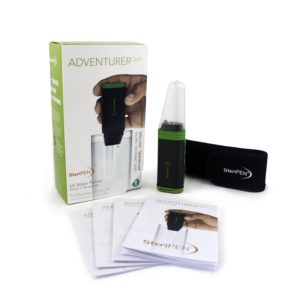 Why you need it: This thing will purify anything. From tap water in Mexico to the streams of New Dehli. All bacteria will die in 30 seconds with this super power, UV sterilizing pen. It doesn't filter out any sediment or minerals, but it will save you in many, many situations.
Pro tip: The locals are well-intentioned, but they are not a reliable resource when it comes to whether their water is potable for you. Just because their stomach can handle it doesn't mean yours can. Play it safe and use the purifier.
Gifts over $50+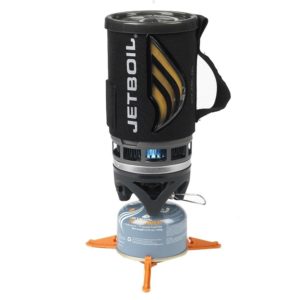 Why you need it: Like the MSR Pocket Rocket above, this stove boils a liter of water in a quarter of the time it takes to set up your tent, so you'll have a hot meal or drink as soon as you get off the trail. For the additional price, you'll gain valuable speed and gas efficiency due to Jetboil's perfectly designed system. You'll still need fuel tanks – fortunately these are cheap and readily available wherever you're planning on camping, but make sure you're stocked and won't run out mid-trip.
Pro tip: We could write a camping cookbook, but here are the basics: eat ramen, buy powdered soups to use as sauces, and crack an egg when you're just about done cooking to add some thickness and protein.

Why you need it: Warm? Check. Light? Check. Comfy? Check. Is it warm even when it's literally below zero? Still check. This sleeping bag is a great investment for someone who loves to adventure in every element you can think of.
Pro tip: Whenever you are not using your sleeping bag for some period of time, keep it out of the stuff sack to air out – it will get yucky if you leave it in there for weeks or months… or years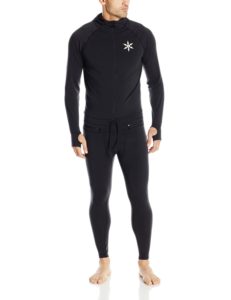 Why you need it: It's on all your friends' holiday wish lists, even if they don't know it yet. When your heavy winter coat just isn't enough to keep you warm on those frigid days that you hit the slopes, turn yourself into a ninja from the inside-out. Doubles as a Halloween costume in Panama City.
Pro tip: They've straight up got a color called pizza that has pizzas on it…
Ninjas on the loose in Salar de Uyuni, Bolivia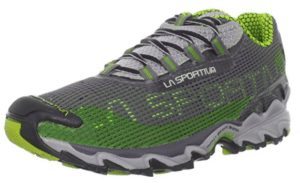 Why you need it: We don't know exactly why these are the best sneakers out there, but they are. Take it from the dozens of other travel pros out there who invariably turn to Eric and say, "Ooooooh, are those La Sportivas?!?!"
Pro tip: If you're going on a long trip, take an extra set of shoelaces with you.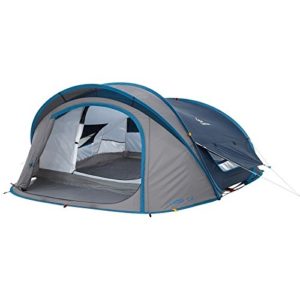 Why you need it: If you're in the market for a tent, take it from us: not all tents are made equal. And believe it or not, setup time is among the most critical factors when it comes to deciding which one to buy. This tent literally pops right up in seconds, meaning you'll never again have to spend all that aggravating time figuring out which pole goes through which sleeve in the time.
Pro tip: Keep the rainfly handy even on nights that seem clear and cloudless. Rain comes on quick and without warning.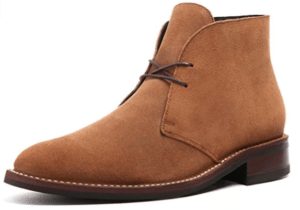 Why you need it: Lookin goooooood. We think these are the most overlooked travel item on the list. Most backpackers thing that sneakers and sandals are all they need. But then when they show up in a new city they stick out like a sore thumb. If you want to blend in with the urbanites, these sexy boots give you style and confidence. They pack way smaller than you'd think.
Pro tip: Depending on what kind of mess you're planning to find yourself in, you may want to bring shoe cleaner or purchase some on the road.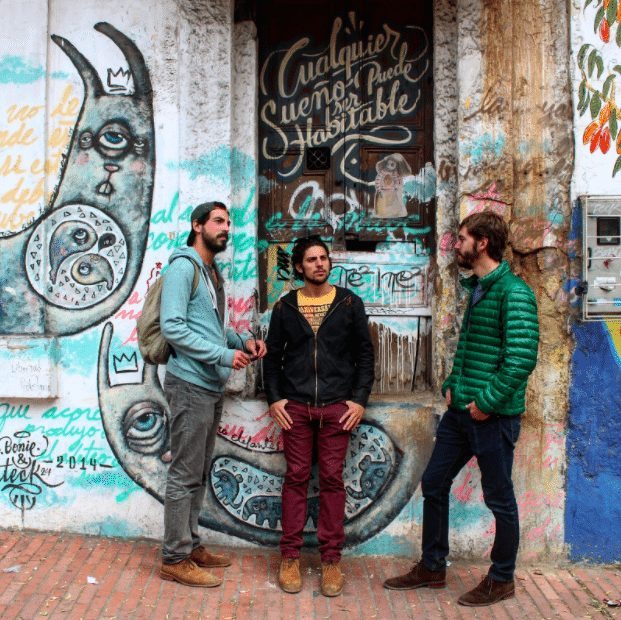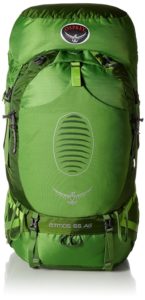 Why you need it: When you go on a backpacking trip, your backpack becomes your home. Don't skimp on your home – especially when you have to carry it on your back. The Osprey is durable, comfortable and adjusts to fit you perfectly. There are other good ones out there, but this one is our favorite.
Pro tip: Your backpack can get really heavy. To even out the weight distribution, clip the belt around your waist and tighten – it'll save your back a world of hurt.
Make your backpack a home here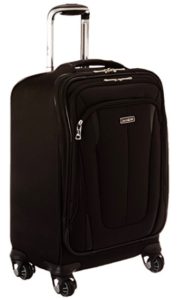 Why you need it: If you're not backpacking, you're gonna want your stuff on the floor to glide next to you. This baby's got wheels. It glides so fast you might end up chasing after it. One time, a pilot saw our friend rolling one of these up the aisle of a plane and said "Damn, nice wheels son." Plus, the 21″ fits easily into the overhead so you never have to check a bag.
Pro tip: Give it a big push when you pause to tie your shoe, and see if you can catch up to it.
Have you used any of this gear? Love it? Hate it? Or have any questions about what you might need for an upcoming trip? Hit us up at facebook.com/nowheremenadventures or twitter.com/the-nowhere-men and we'd love to hear your experiences.