The following post details the Global Goulets' journey from April 15 – 18:
Day 15 and 16 – We made the 7-hour drive to Mexico City (it was supposed to be 4…) and arrived to town as the sun was coming down. It had been about 3 weeks since we were in New York, so the drive down Constitution Avenue, where sophisticated business types hustled throughout the upscale streets, underneath familiar framed skyscrapers, gave us a taste of nostalgia for home. Right then, Brian and Alex became hysterical. "Consultants! Spotted! Spotted!!" they cried. For these two ex-businessmen, 3 American-looking young people in suits with rolly suitcases walking towards a fancy luxury hotel presented indisputable evidence of the consultant life. "Man, I wish I could join them for that steak dinner they're about to go out to tonight," the guys lamented. After a couple seconds thinking about it, though, their outlook quickly changed. "Ah ya know what? Screw it, we're done with that life."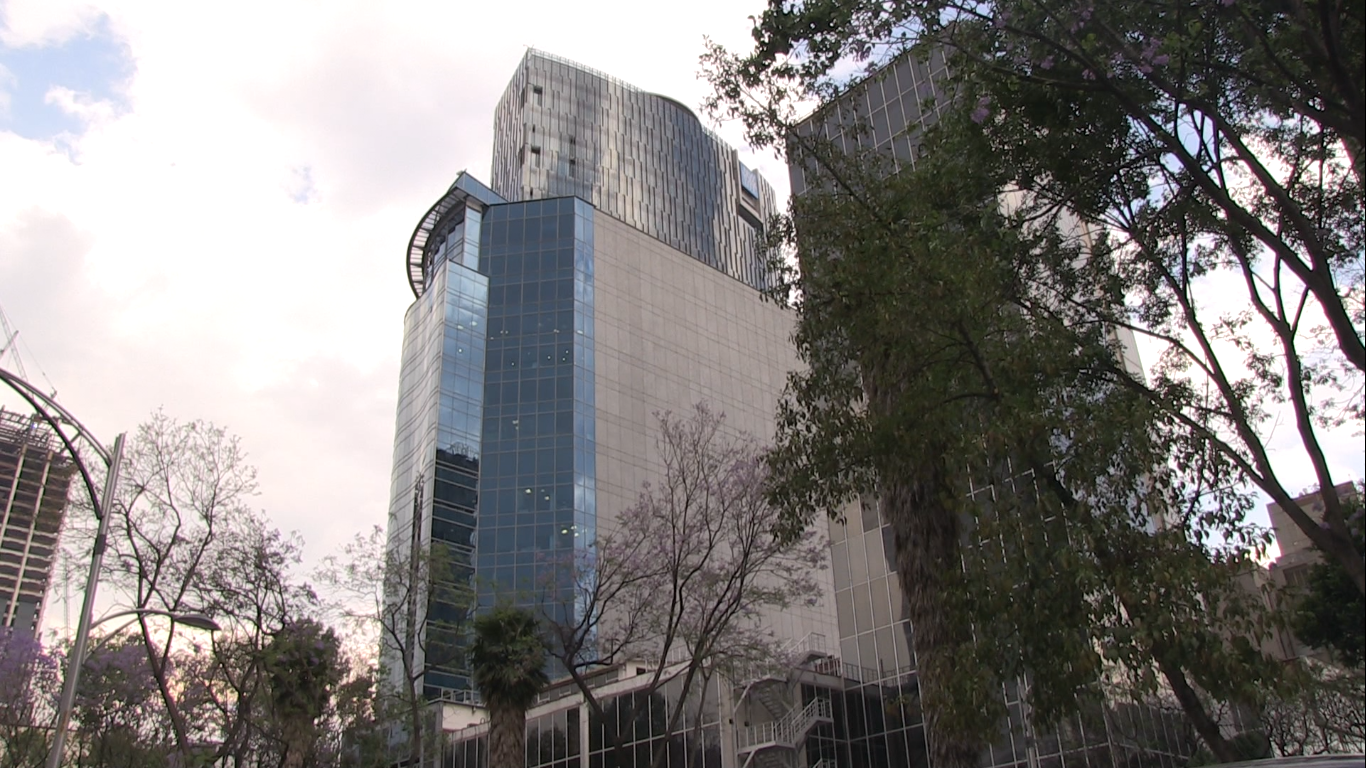 It was Thursday morning and we had the day ahead to explore Mexico City. On this day, like Guanajuato, we saw both sides of the city's coin. First we took a stroll through el Zocalo, the historic town center, where Aztec and Spanish remnants stood side by side. We checked out the ruins of Templo Mayor, which the ancient Aztecs claimed to be the center of the Universe. Next door another spectacular sight was Palacio Nacional, where a 91-year-old nearly inaudible World War II vet turned tour guide walked us through time along Diego Rivera's transcendent and remarkable murals of Mexican history. As great of a morning as we had, this is all the type of stuff you learn from any typical guidebook.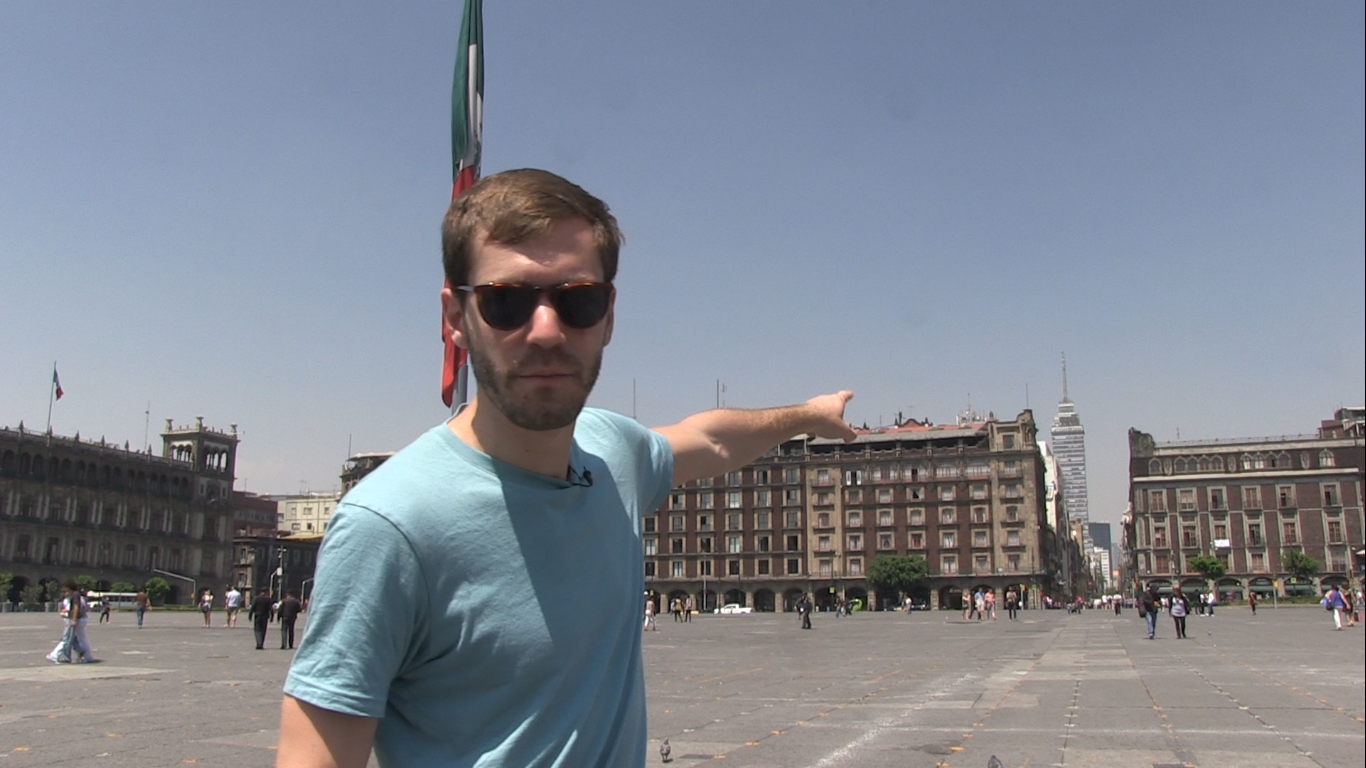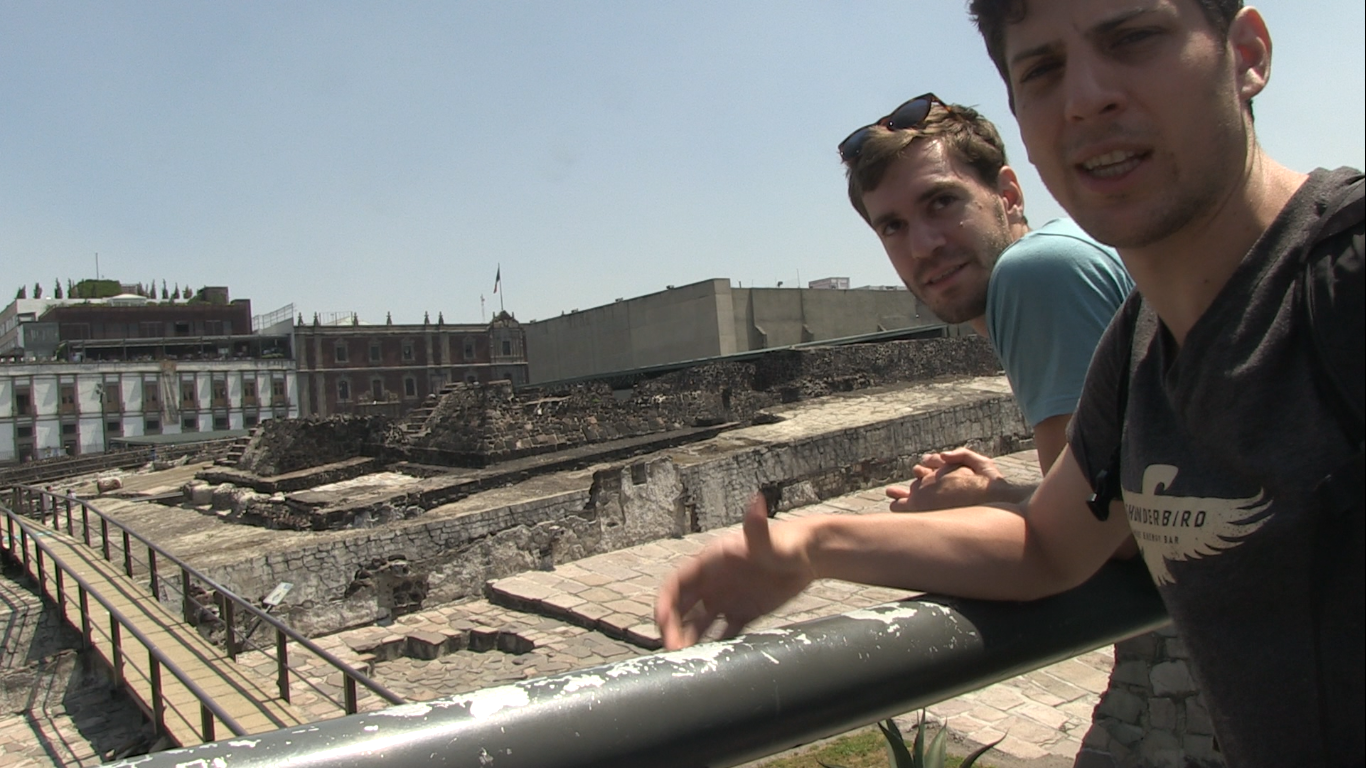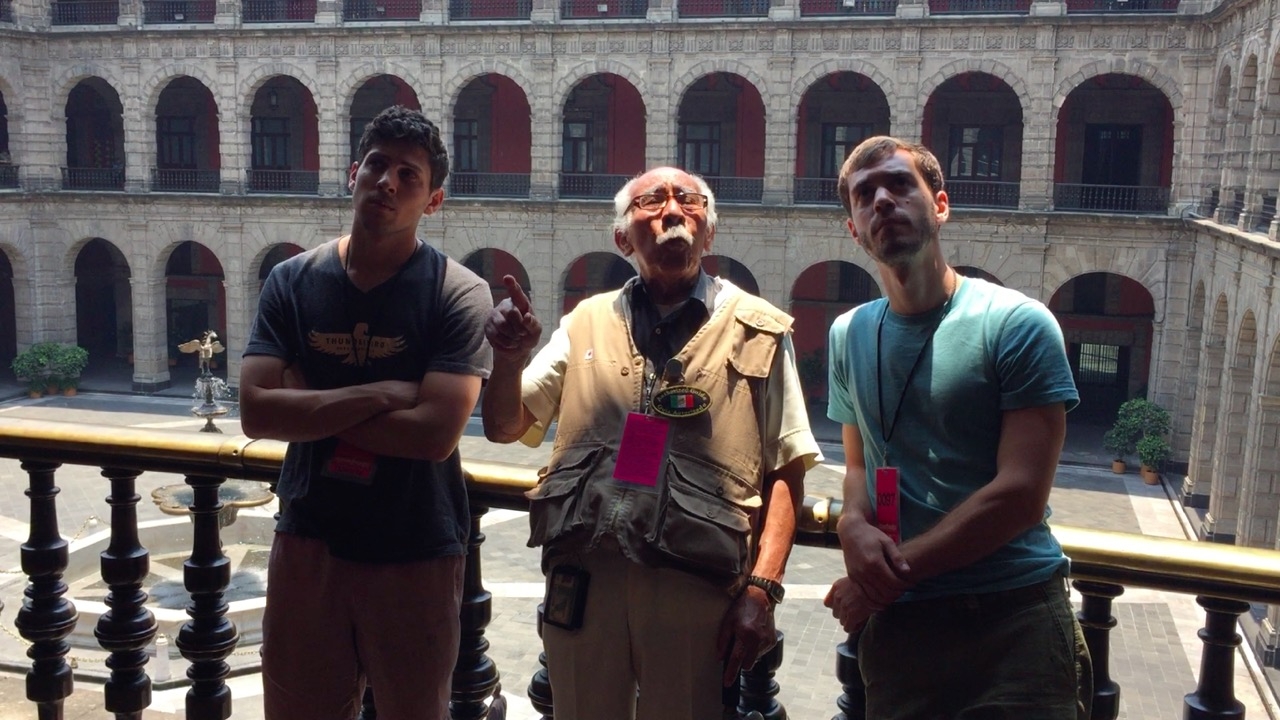 In the afternoon we flipped the script on your run-of-the-mill Mexico City sightseeing voyage. Based on the advice of some people we met back in Guanajuato, we aimed to discover Mercado Sonora, where we were promised to find all types of pets, from puppies to crocodiles. Well, we remembered the markets that inundated the streets from our drive in the night before, so we headed in that direction, hoping Sonora was somewhere in the neighborhood. Over the next two hours we didn't find Mercado Sonora, but what we did see was incredible in its own right. Not more than a mile from el Zocalo, the streets were flooded by local businesses of all kinds. From zapaterias (shoe stores) to taco stands to bootleg movie booths, everything you could ever imagine that could be sold was sold here. The smells and sounds of local commerce saturated our surroundings, where we felt we'd found the most authentic part of town.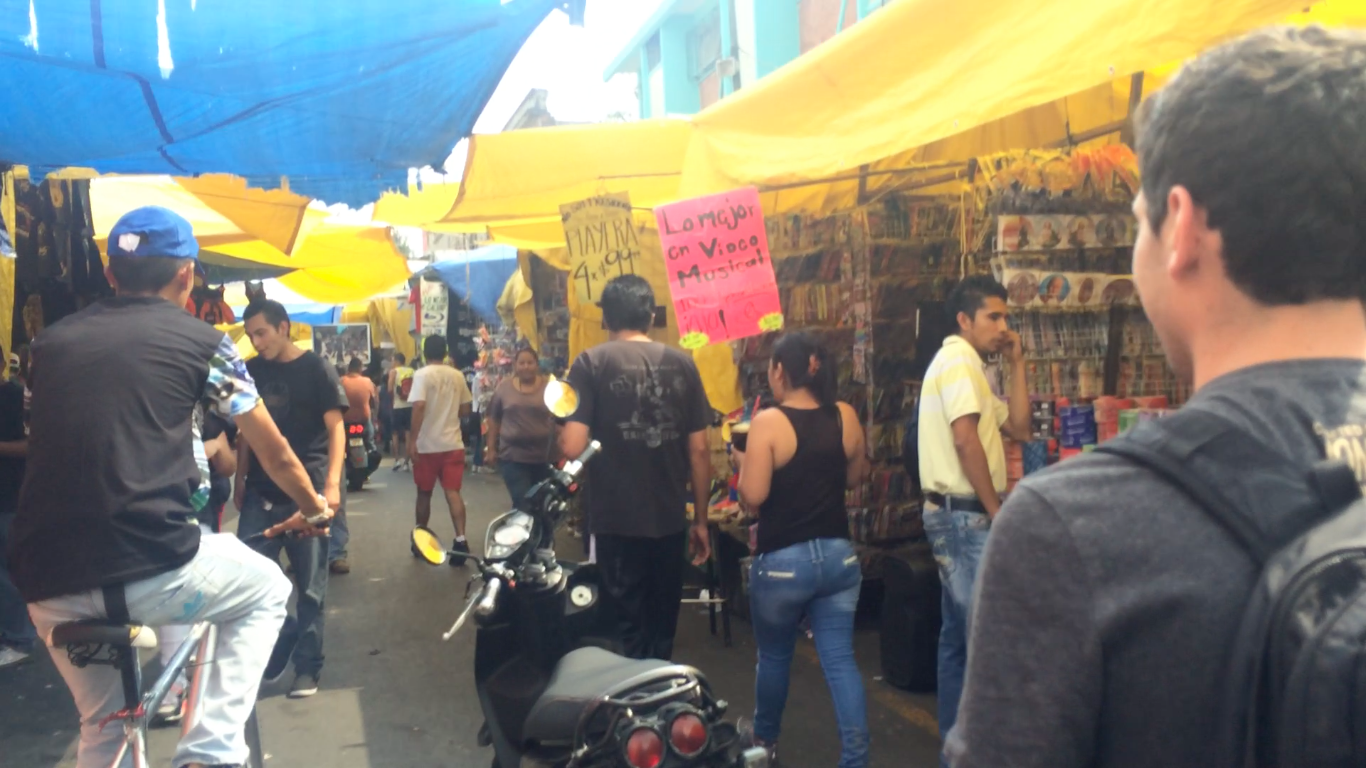 Inevitably, we had to remind ourselves why we came in this direction – it was to find Mercado Sonora. With the help of street vendors along the way, we were pointed towards Sonora. When at last the market appeared, Brian and Eric became giddy. "I just can't wait to beg you to buy a puppy," they smiled at Alex. "And I can't wait to tell you 'no way'," Alex grinned back. So, we navigated through some stands with stacks of home-based products, where the merchandise was cheap enough to put Bed, Bath & Beyond out of business. Soon, the first sight of a few puppies in the distance appeared. Surely, all three of us experienced a wave of joy, as we played with those little rascals; Eric and Brian, in classic fashion, day-dreamed the weeks ahead with the companionship of a dog by our side.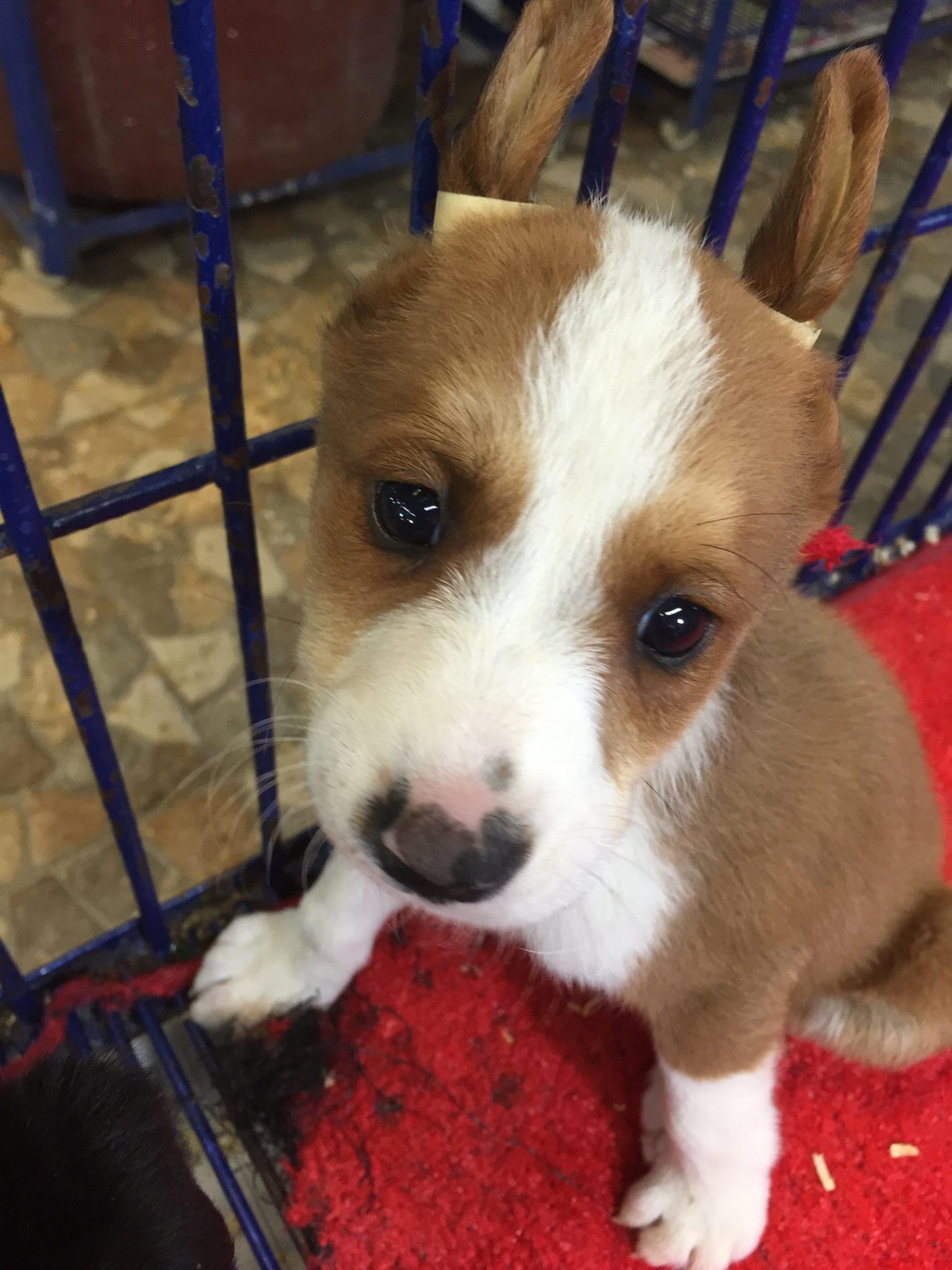 A few more paces into the "pets" section, our attitudes abruptly changed. Our childlike glee quickly dissipated, making way for what would be a Vice-esque investigation into the horrific conditions of this market. There were birds, dozens upon dozens, shoved into tiny cages. The next set of puppy cages were a far cry from the initial ones; here, the number of dogs per cage multiplied, many of which had various deformities. Likewise, we found chicks, chickens, roosters and turkeys crammed into inhospitable living quarters. There was even a man selling baby crocodiles, skunks and raccoons, which looked drugged up and sedated. Our attempts to film the place with our iPhone were shot down by the vendors. "Hey, no camera!" they'd shout. Suddenly, Alex's allergies began to act up; we really had no clue what types of dangerous germs and diseases might be floating around. So, we walked out. Moments later, we agreed to make one more tour through the maze of the Noah's Arc of Mexican markets. Holding our iPhones discreetly in our sleeve, we filmed what we could. On the walk back to the hostel, Brian reflected that the whole experience might've enough to turn him into a vegetarian. Suffice is to say, we were all feeling pretty down.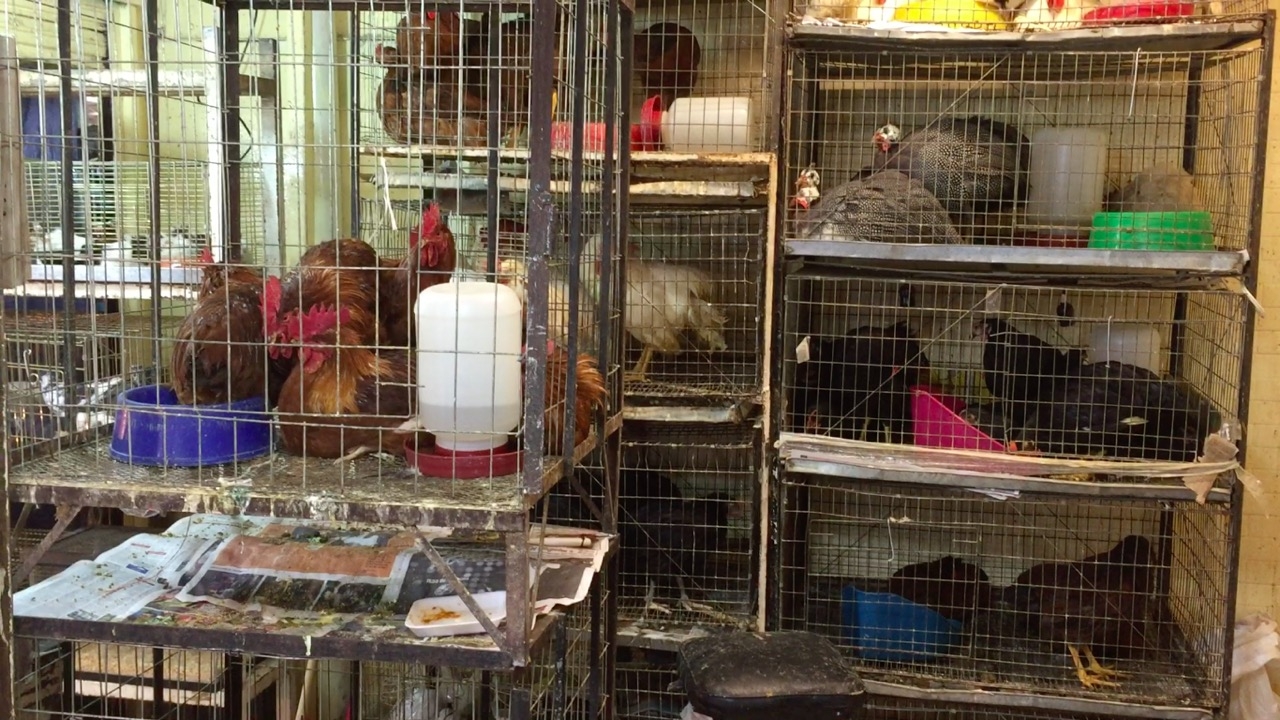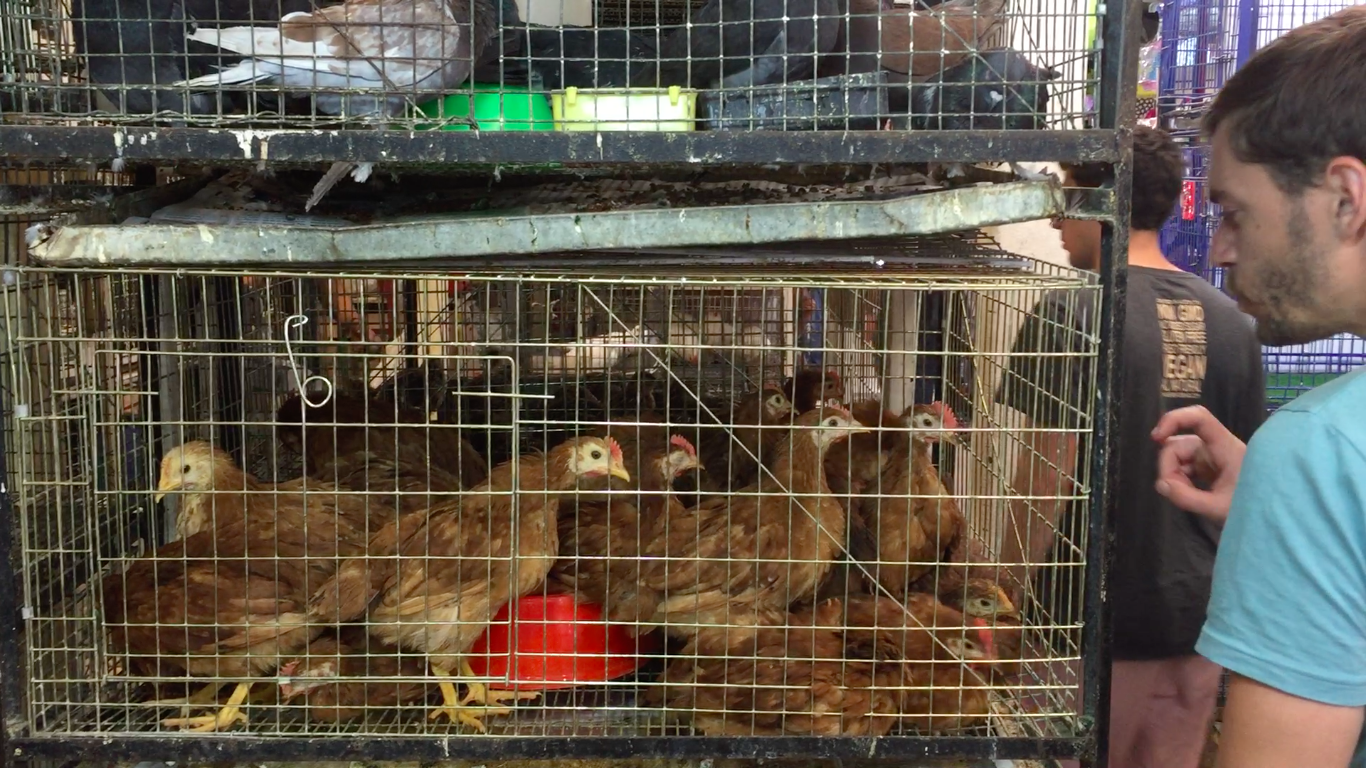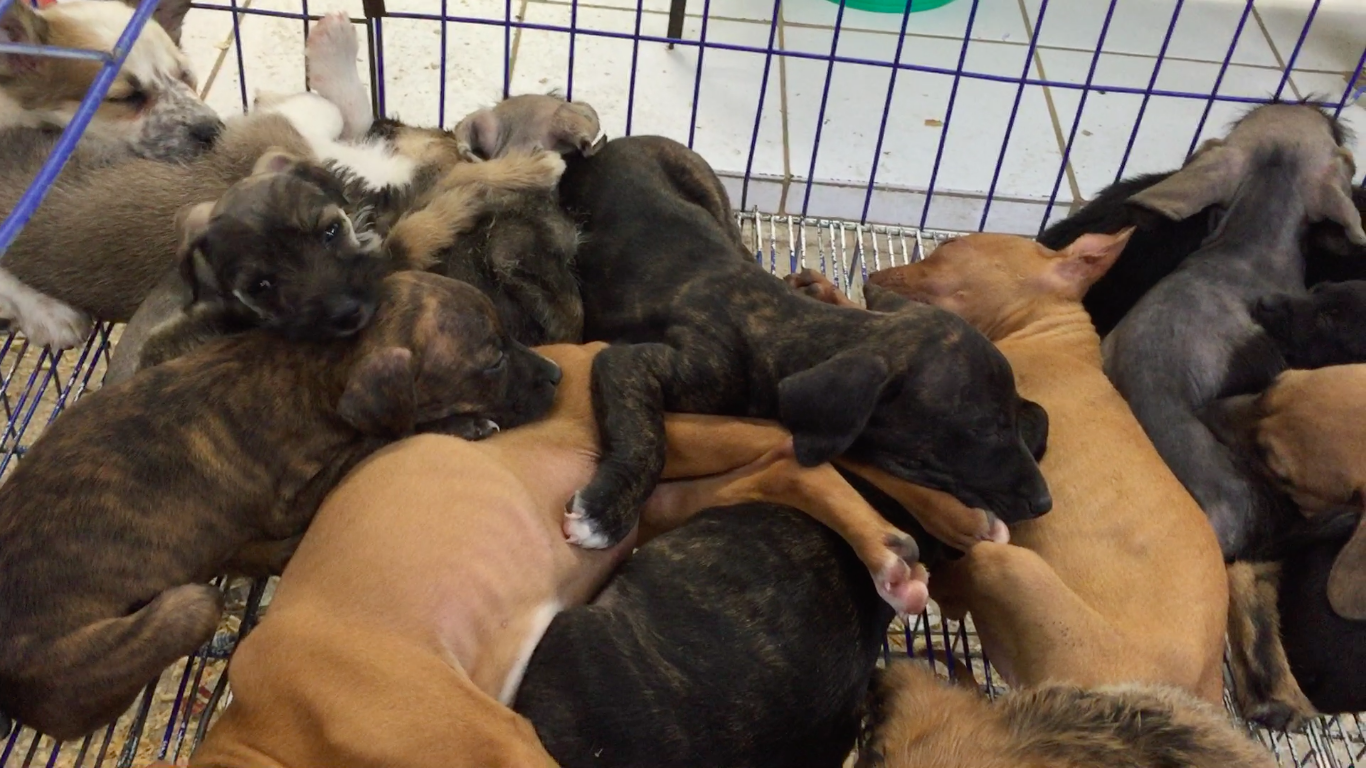 It was Thursday night and we were all due for a little mood boost. First, we went and got a drink in Plaza Garibaldi, land of the classic mariachi bands of Mexico. Hoards of instrument-toting musicians waited in anticipation for customers to solicit their skills. From this pool of players we picked a group and enjoyed a wonderful rendition of La Negra, their favorite canción (song). But for us, one selection was enough, so we thanked the group for their time, paid them accordingly and decided to ditch the mariachi scene for something a little more relatable. We hopped on the subway and headed for La Condesa, where we'd heard bars for people like us were aplenty. We found a spot near the subway and spent the rest of the night in charm mode.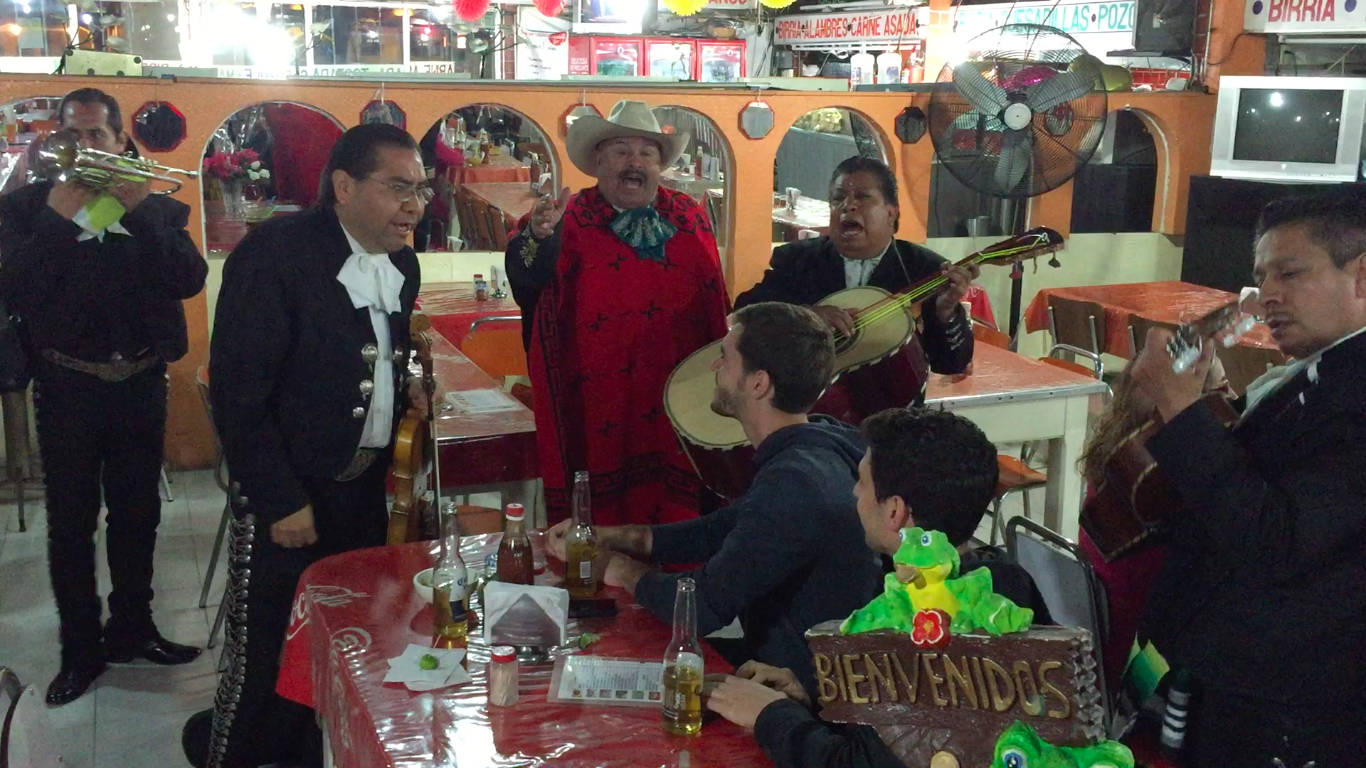 Day 17 – We'd allotted one more day to get what we could out of Mexico City. Waking up early the next morning, we took off for Teotihuacan, one of the most glorious ancient civilizations sites in the world. Opting not to hire a tour guide, we told our own story of this mysterious place, one that would make our improv teacher Rick proud. After climbing the Pyramid of the Sun and taking a series of selfies, we got on the bus back to the city and returned to our hostel a couple hours later.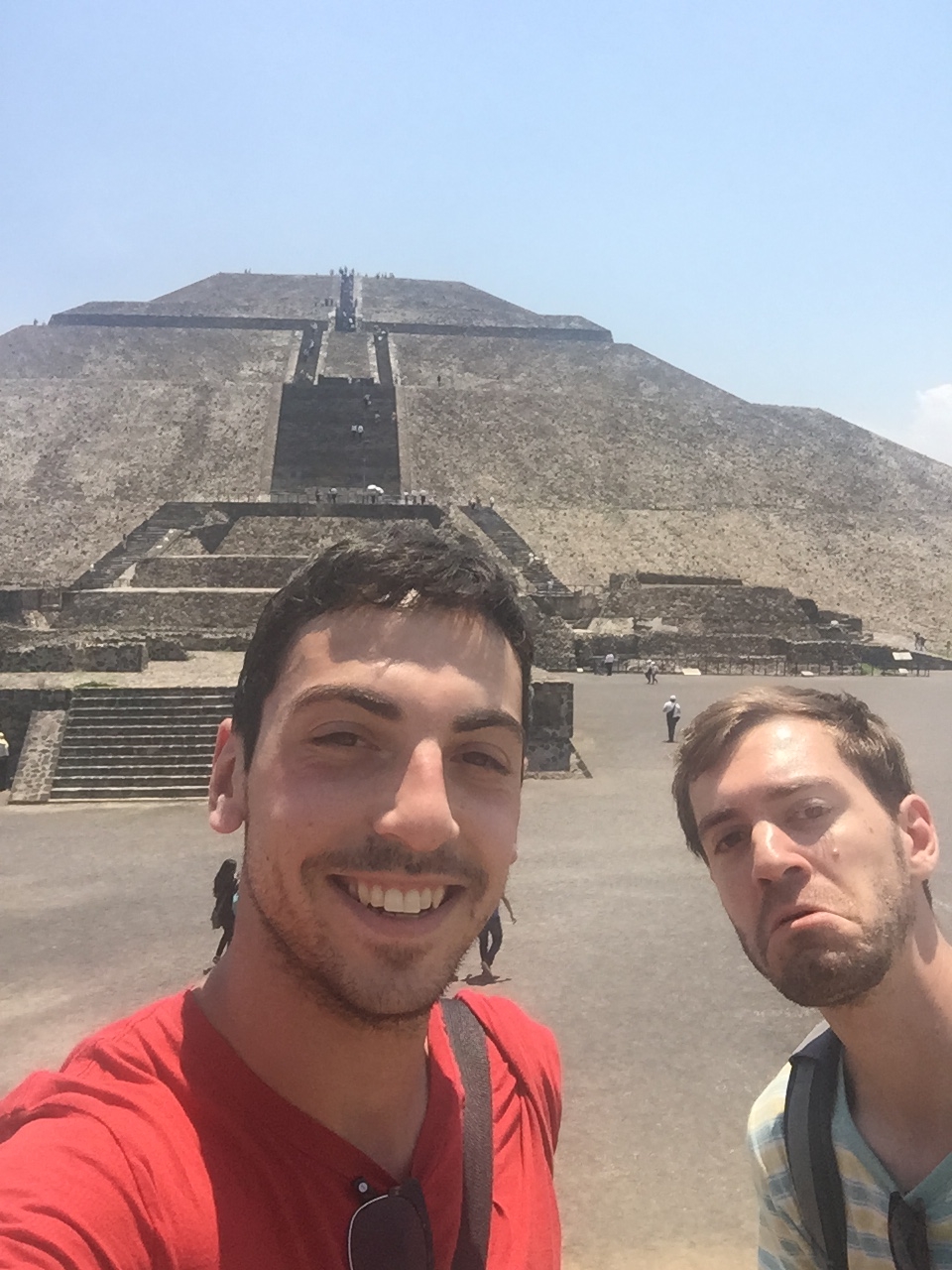 Now, the moment we'd all been waiting for… La Lucha Libre! We'd bought tickets the night before and were seriously pumped about this Mexican Arena experience. You can read all about in this post, where we take you inside the ring and pummel you with the prolific power of this beloved Mexican pastime.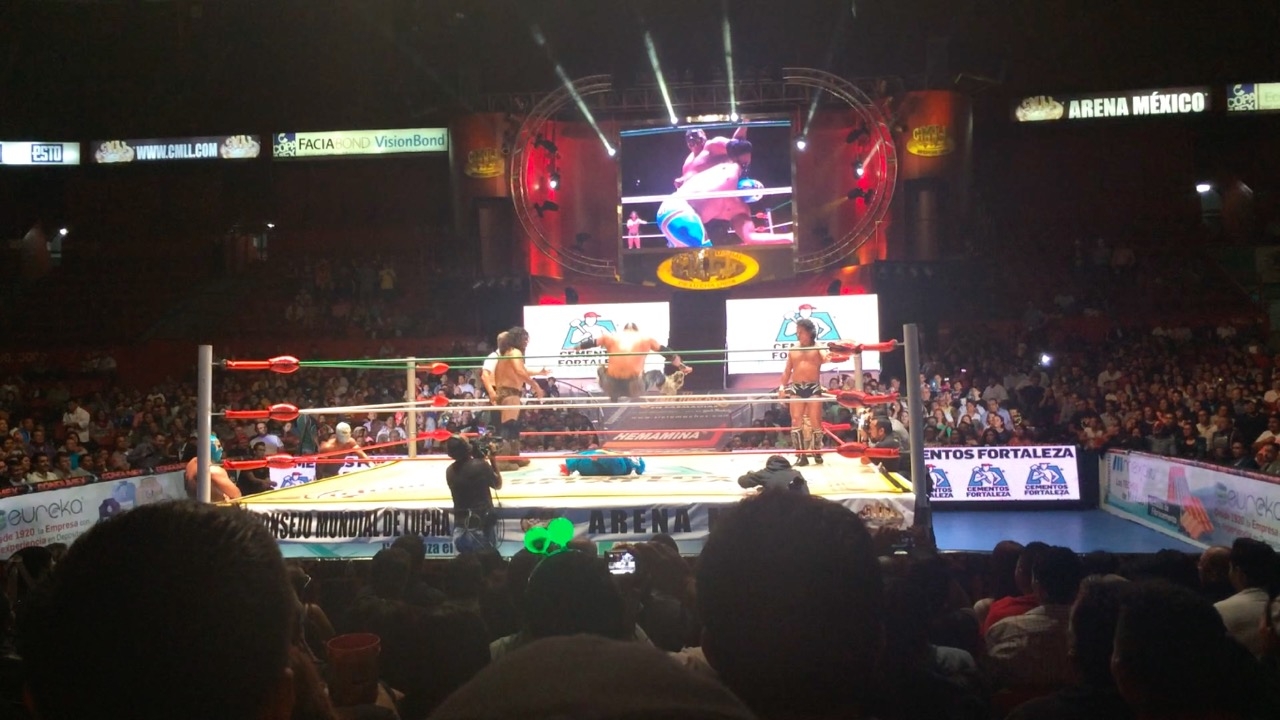 We took our new Luchador masks and t-shirts with us out on the town, back to La Condesa. A wild night out into the depths of the city, complete with 70s Mexican disco and later, competitively friendly dance circles, prohibited us from waking up and checking out of the hostel by the 11am deadline. Lo siento amigos!