The following post details the Nowhere Men's journey from March 18 – March 20:
Mid March meant the days down south at the end of the world were waning. Not literally, of course, but nearer the polls during the annual end of summer, daylight diminishes and the weather worsens. The Patagonian winter is something seriously unpredictable and inhospitable and we needed to make up for lost time quickly if we were to beat the worst of it. We bought one final new 1 TB hard drive we knew would be enough to collect whatever footage remained.
In the days ahead, from Mendoza on down to the Lakes District, before we encountered Patagonia's arresting beauty, we developed a loosely consistent schedule: make coffee, pack up the tent, listen to Nicky Jam's Travesuras, drive a little, eat peanut butter for lunch, get distracted somehow (probably by a search for Coke Zero or ice cream), drive a little more, find a camp site, cook pasta, watch something on our computers (Man Seeking Woman became a team favorite), and go to sleep before midnight.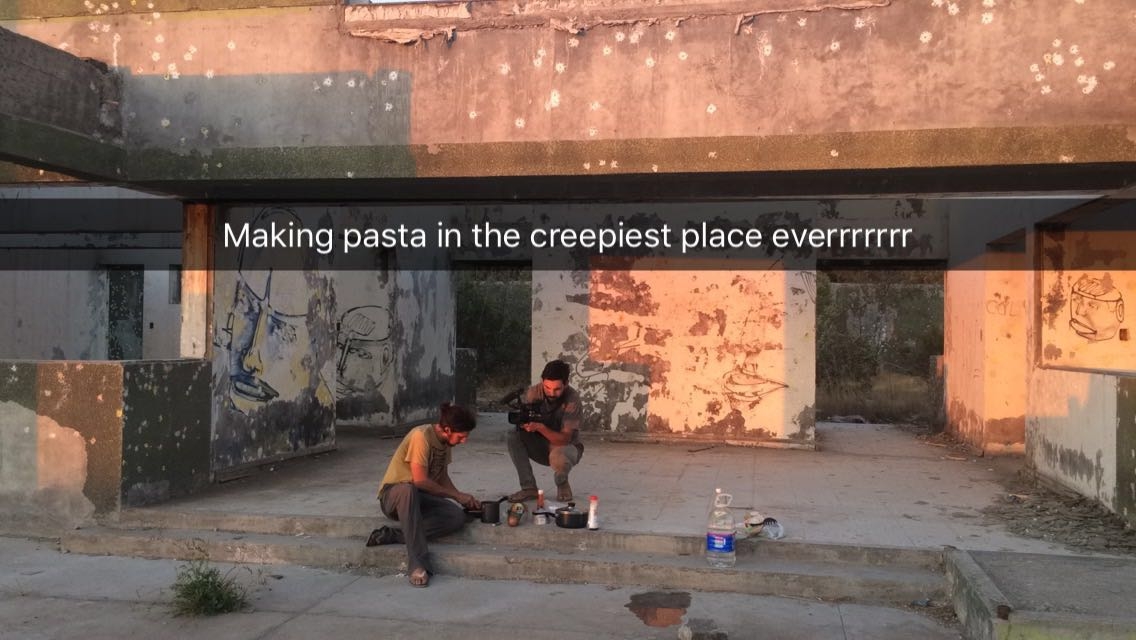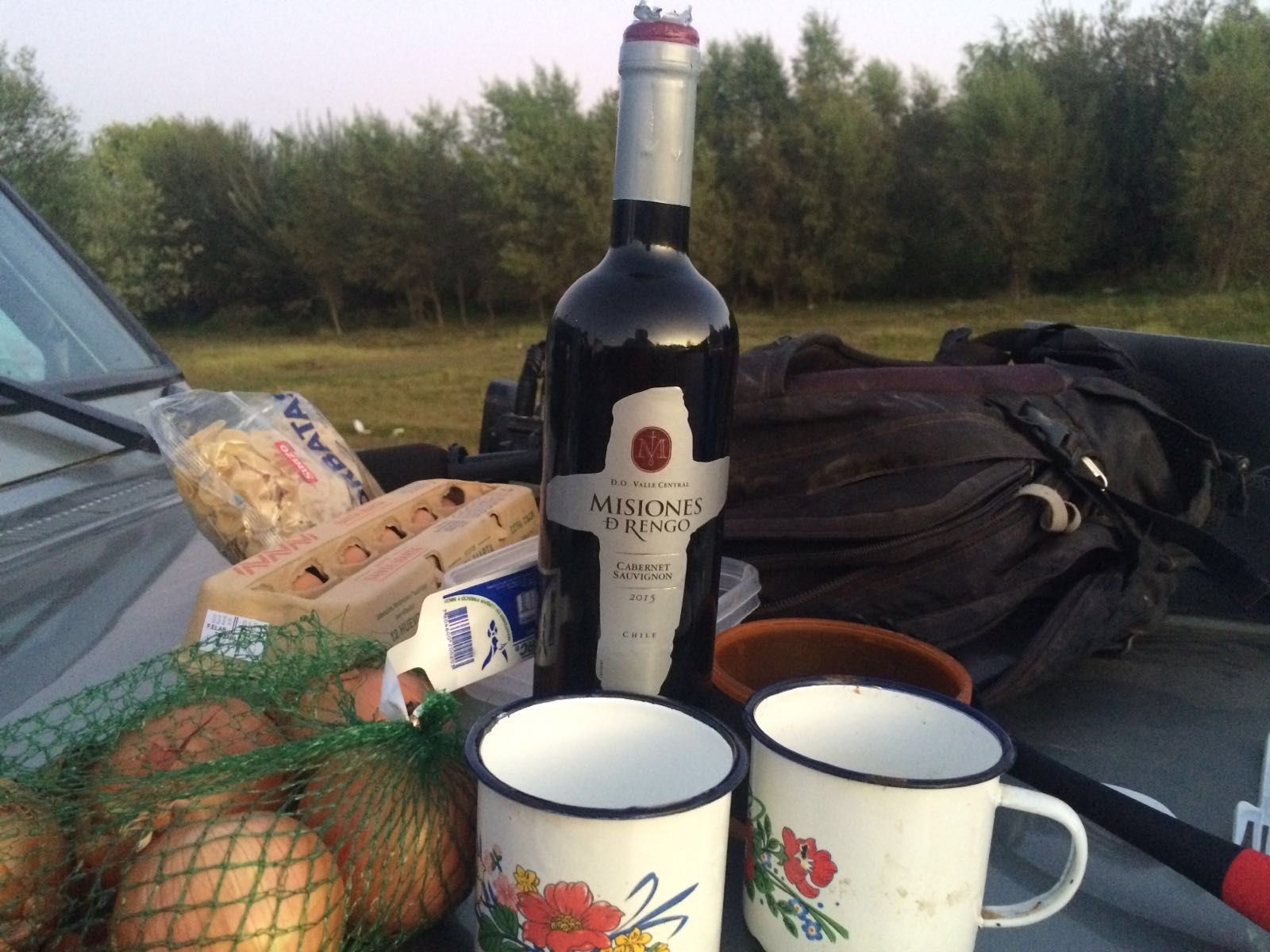 Within this consistency included a collection of variables. How long would we drive until we got distracted? What did said distraction consist of? Where would our campsite be? What would we put in the pasta?
Often we'd drive very little before our daily distraction struck. On our first day after passing again through Santiago down Ruta 5, we spotted a junkyard on the side of the road, where we reasoned we might find a new seat belt to replace the one we'd hastily cut out of the car to serve as a makeshift towrope back in Bolivia. One might suppose such a search would end relatively quickly, but just as with the unthinkable wait time it takes hospitals to find a patient his or her organ donor, it turned out that finding the right seatbelt match in this sea of hundreds of looted, forgotten and rotting cars would require an exhaustive and thorough search. It wasn't until about 3pm that we'd found the right sized seat belt. With our very own sensibilities and know-how, we managed to install it ourselves, without the aid of a mechanic. Luis would be proud.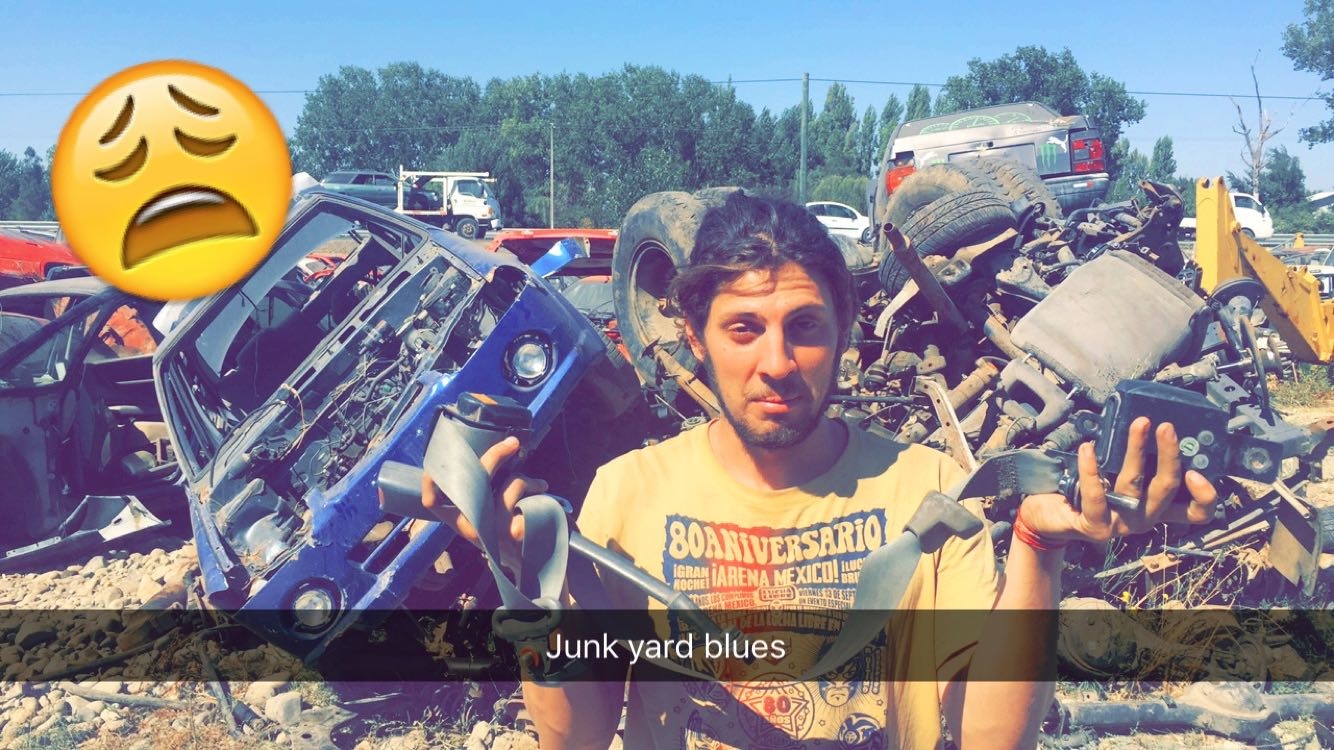 Along Ruta 5, we typically turned to the iOverlander app to point us towards a suitable campsite. On the first night, from Mendoza back to Santiago, a friendly gas station attendant from Colombia named John agreed to let us set up our tent in the parking area in the back. The next night, home was in the tepid tranquility of a riverbed, about a kilometer off the highway. There we cooked our patented egg-based tomato sauce, worked on parallel snapchat stories to upload the next day whenever we'd find wifi, and listened astutely to Brian's impressive explanation of the moon cycle. One day later we again negotiated a safe camping space in a gas station's backyard.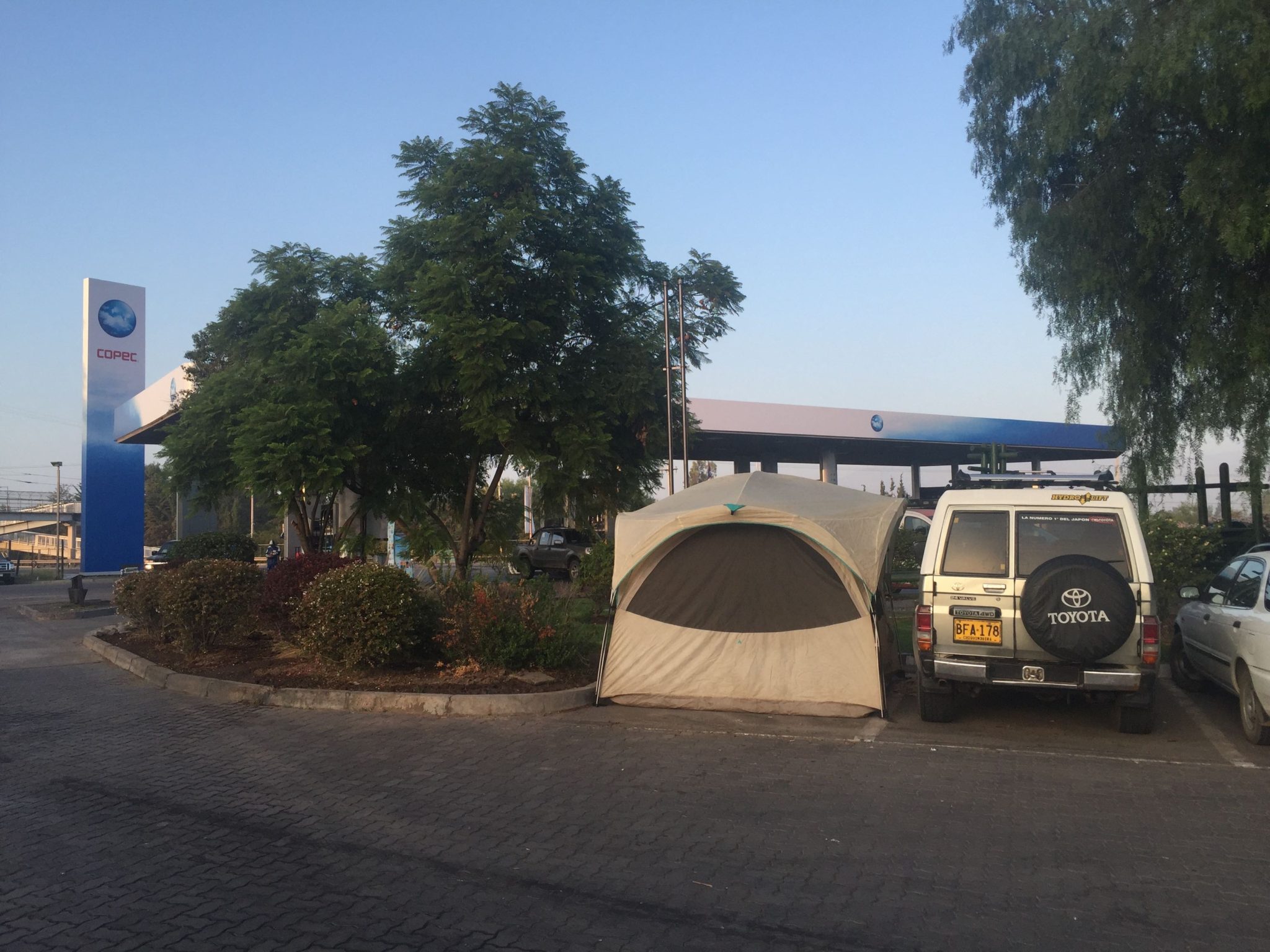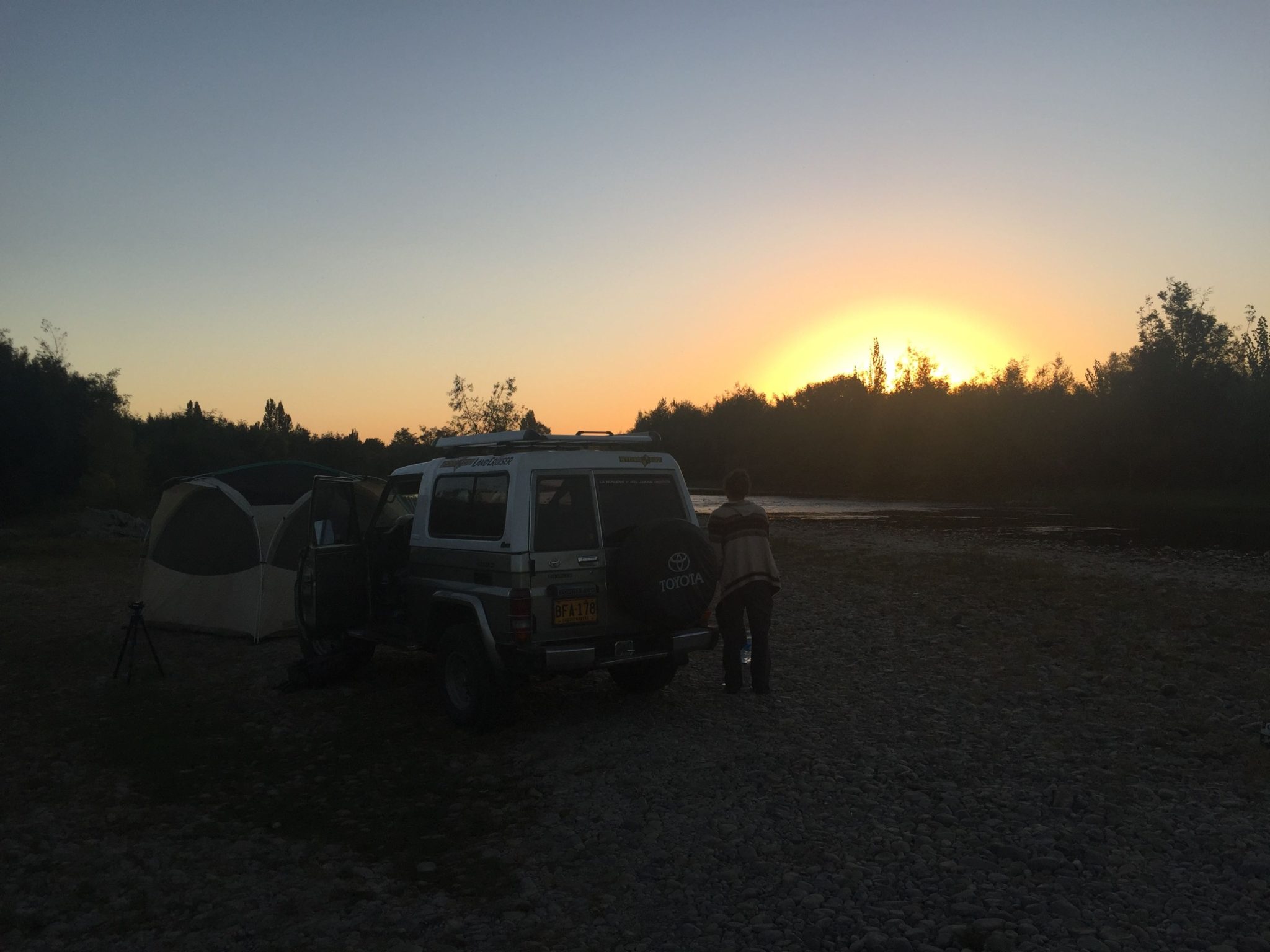 It wasn't until the ocean-side city of Temuco that we found a worthwhile midday activity. There we explored an open-air market with a somewhat Central American vibe. Fruit and vegetable stands lined the central corridors, vendors enthusiastically waving us over. On the markets' outside boundary almuerzo stations were situated. Locals clustered in groups, dining on cheap eats. After some fresh salmon ceviche fished and imported from nearby Puerto Montt, we jumped right into the fray and scarfed down Chile's typical cazuela soup. This rich dish included noodles, succulent chicken, and corn on the cob, swimming in a pumpkin spice broth. Bellies bursting, we labored around the compound in search of the necessary ingredients for our pasta dinner we'd cook later that night.
A wave of nostalgia struck us, tinged with specks of relishing the moment. This market's Central American ambiance took our minds back to our time in that organized chaos, make-it-work kind of world. We suddenly recognized our market experiences from Mexico City to Chichicastenango to Managua not as part of the storyline we were currently living at the moment, but rather events from the past, a prior episode of our lives. Soon enough, we realized, this would all be something to look back on, a time to appreciate fondly. With that, we reminded ourselves of our commitment to enjoy each day, one at a time. This concept had become a major sticking point for us. Don't let time slip away without constructive internalization. The objective is to enjoy slowly and grow. With the clock running out on our adventure, this perspective stuck with us with a sort of temporal permanence, like a pen-scribbled note on the back of our hands.