The following post details the Global Goulets' journey from April 29 – May 1:
Day 29, continued – San Cristobal de las Casas, on paper, was a fascinating place. A colonial centerpiece of the Chiapas highlands, this red-roofed municipality comes up in almost any traveler's itinerary. It is home to the central conflict of the 1994 Zapatista uprising, an indigenous movement intended to restore power to the native people of the Chiapas state. Though the Mexican government quickly squashed the rebellion, the Zapatista spirit lives on in the surrounding areas of San Cristobal. We were still generally listless upon our arrival in San Cristobal, and dragged our sorry feet around town under overcast skies. But suddenly, after a series of caffeinated coffees, we experienced a rush of vitality. "San Cristobal, what a beautiful town!" we started to realize as the clouds cleared, making way for a midday resurgence of sun. Though we'd already decided to get back in the car after our lunch break and keep rallying onward, the change in weather and in our spirits persuaded us to explore San Cristobal just a little bit more. We channeled our days as angsty teens and found ourselves encapsulated by the Zapatista aura.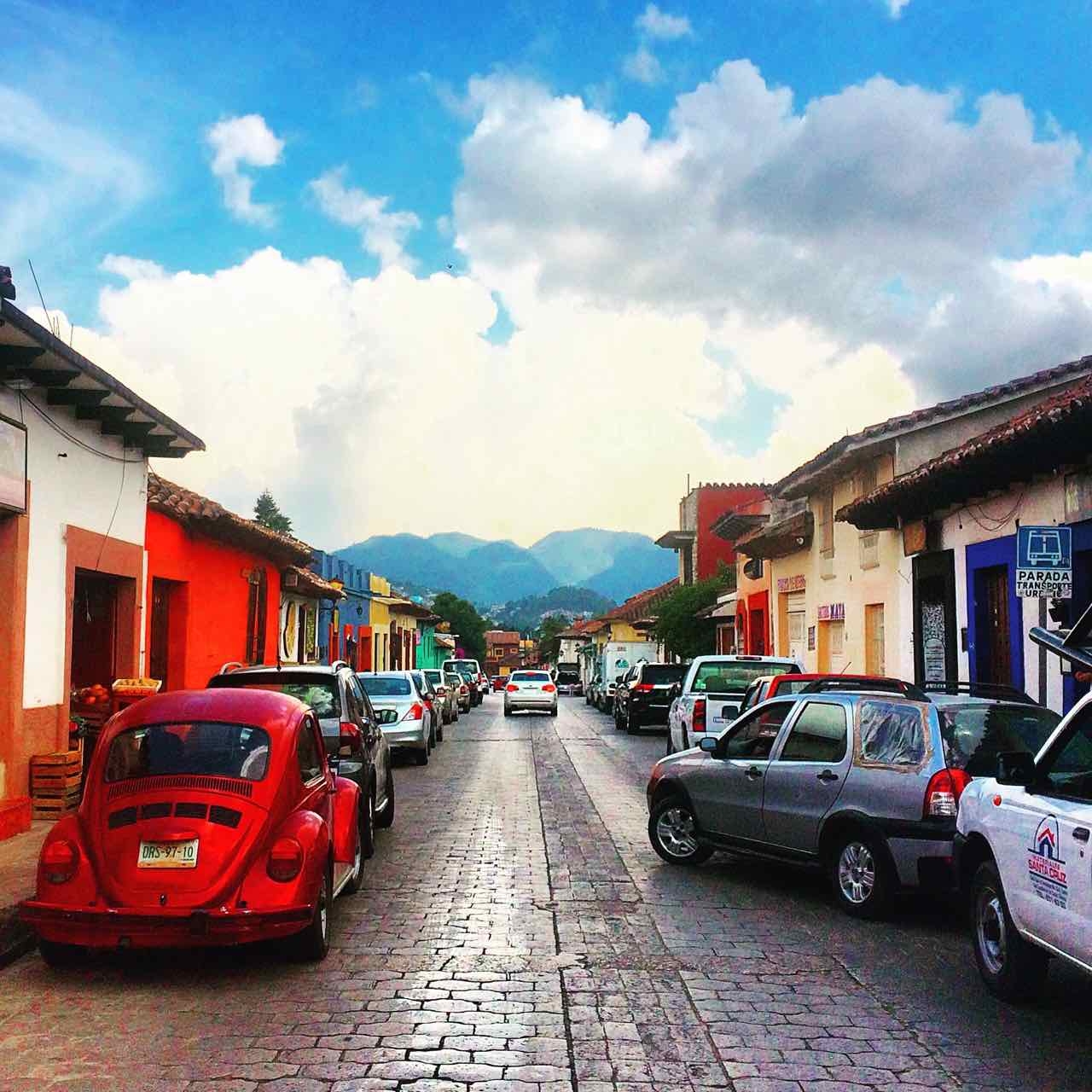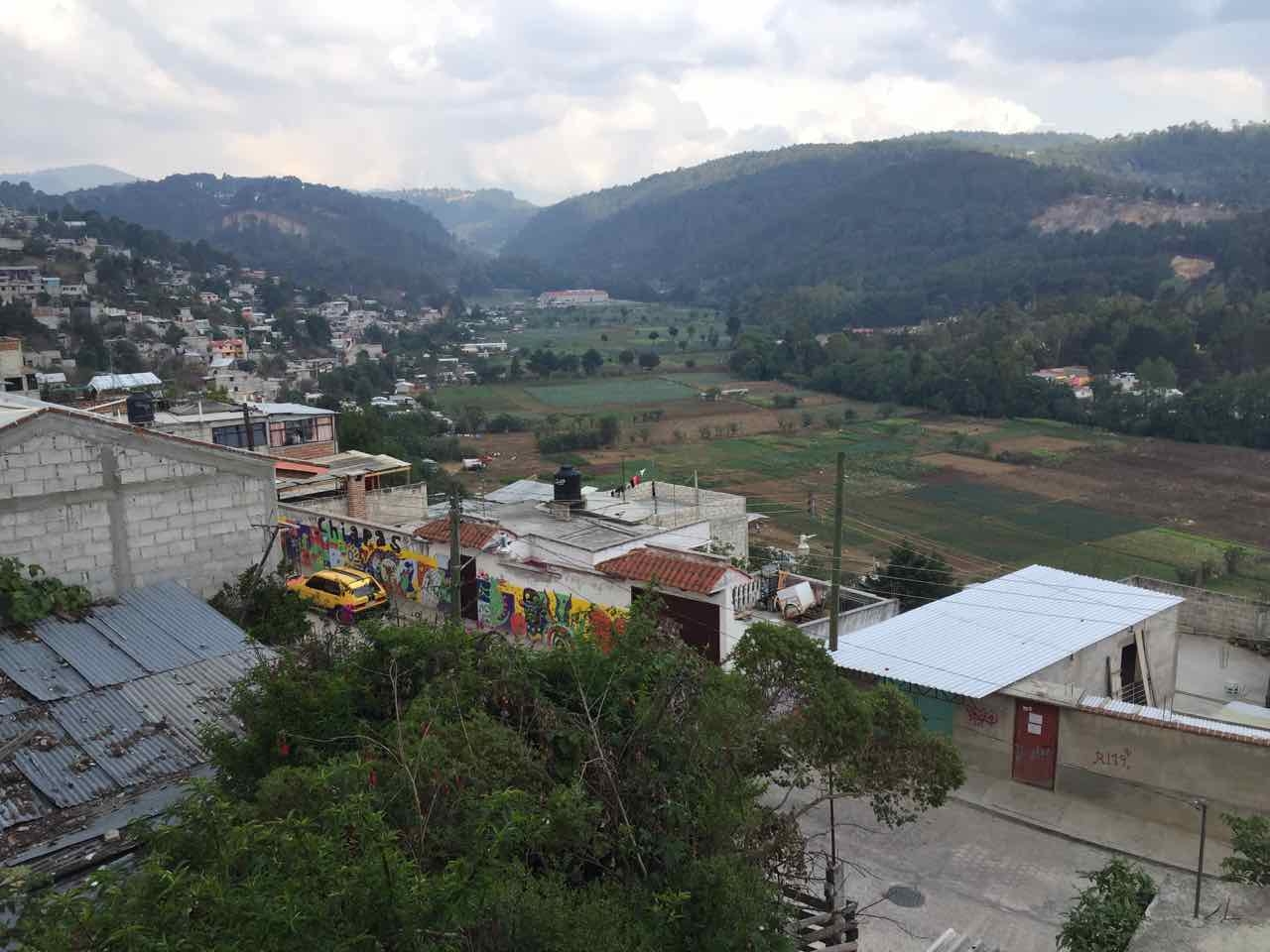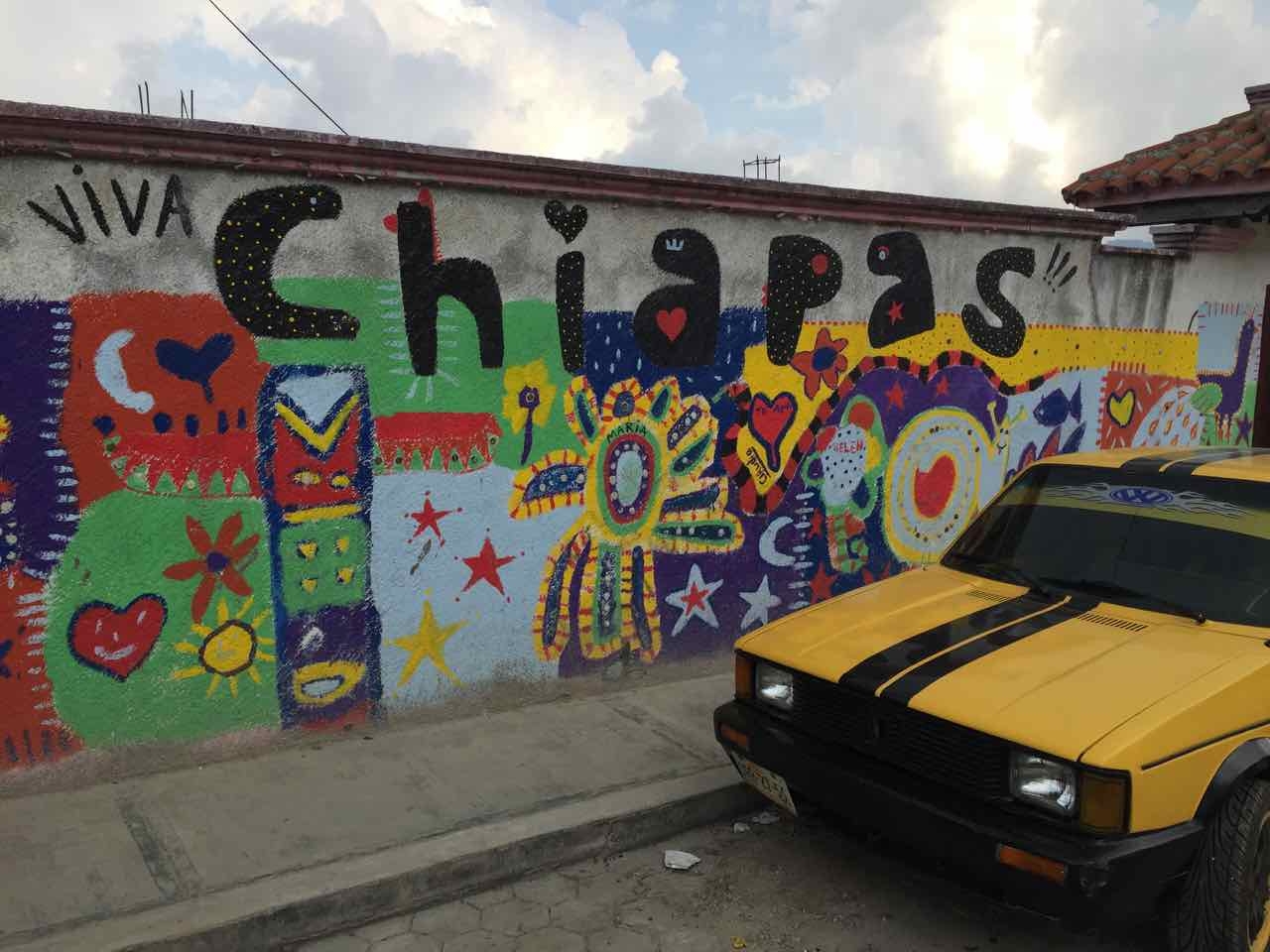 We found a campsite, a cozy little grounds on the outskirts of the town center, where a laid-back Peruvian-turned-traveler piqued our interest into the Zapatista movement. "Oh, there's fascinating Zapatista villages all over Chiapas, you just got to go find the!" After a bit of research, we learned filming a visit to a Zapatista village was next to impossible, so we had to think alternatively. In order to learn more about the Zapatistas and maybe to speak with someone knowledgeable about the movement, we decided to have dinner at a Zapatista cafe, supposedly run by some within the group. But, when we asked our waiter if there was anyone with whom we could speak and maybe learn more, he took a step back and turned defensive as if to say, "don't talk to me, I don't know nothin'!" Looking around the place, there was nobody else who looked approachable, so we cut our losses and went back to our tent for the night.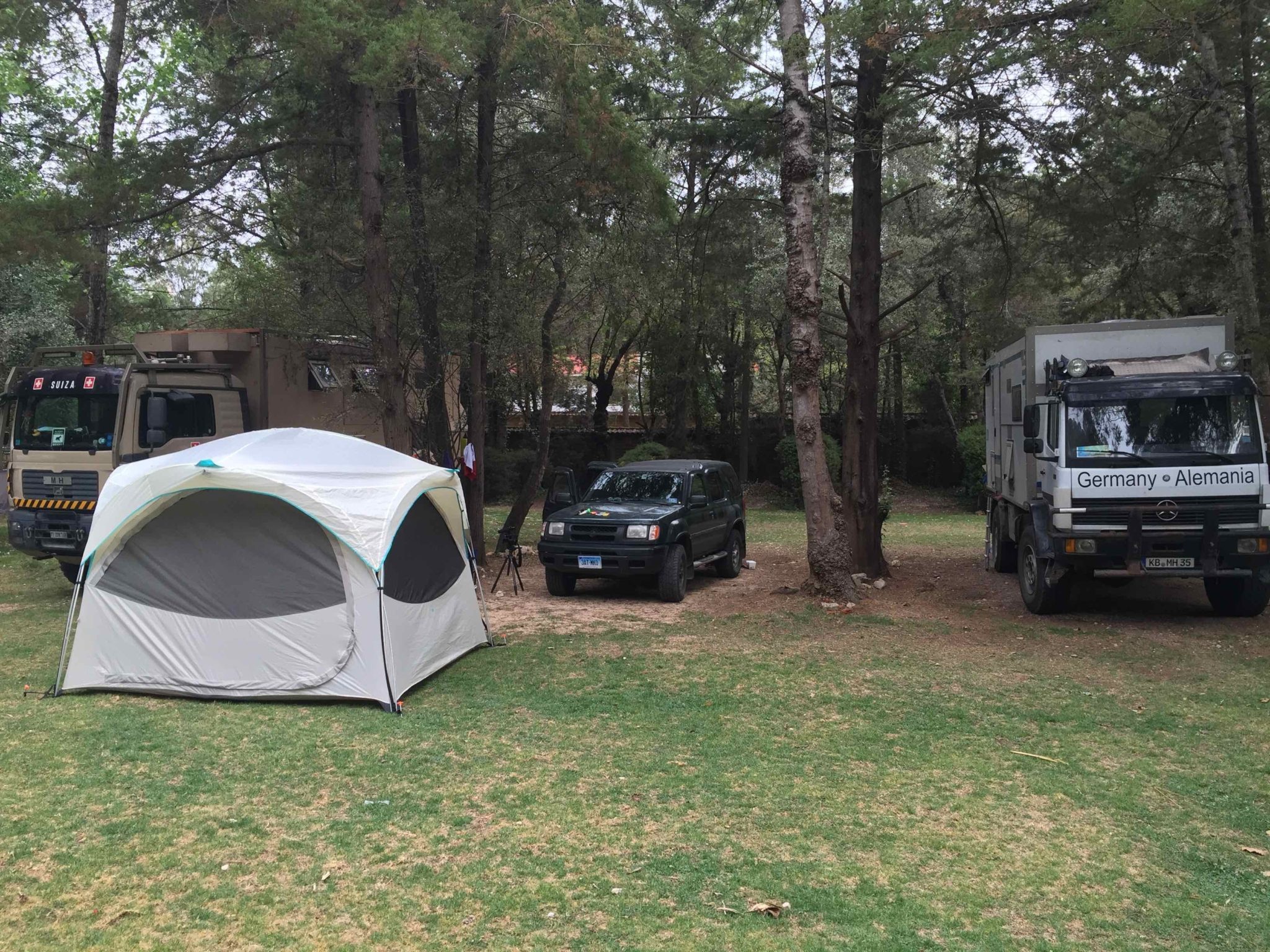 Day 30 – We knew we wanted to explore San Cristobal to find someone who might know a thing or two about Zapatistas, but that would have to wait. First, some fun! We planned to go on a quick two-hour boat ride through Cañón del Sumidero, where a massive fissure in the Earth makes for a supposedly can't miss experience. Unfortunately, this meant we'd have to drive back on the road through which we came to San Cristobal. While moving in reverse seems annoying, we were as accustomed to bouncing back and forth between the cities of Mexico as is a see-saw. We thought, 'okay, let's do this early in the morning, get back to San Cristobal by noon, interview someone real quick about the Zapatistas, and get to our next destination by the evening.'
Not…so…fast. A series of derailments, both self-imposed and external, washed away this plan pretty swiftly. First, we foolishly got on the free road rather than the toll road, which added about an hour and a half to what we thought would be no more than a 45 minute drive. Well, anyway, it was a beautiful, albeit twisty drive up in the mountains, where fog cover intermittedly made way for some spectacular mountainous viewpoints. Second, by the time we made it to the embarcadero (dock) from where the lanchas (motorboats) launch, we had to wait a cool hour to get on the next ride. Third, just as we were boarding the lancha, the man running the boat tour business informed us of some ominous news. "Are you going to drive to San Cristobal later?" he asked (en español, of course), "Because if so, the roads are closed." "What?! Why?" we asked in a fit of panic. His response was pretty vague, but based on our knowledge of the civil unrest surrounding San Cristobal, we extrapolated that the people were revolting and we were in the midst of la revolución!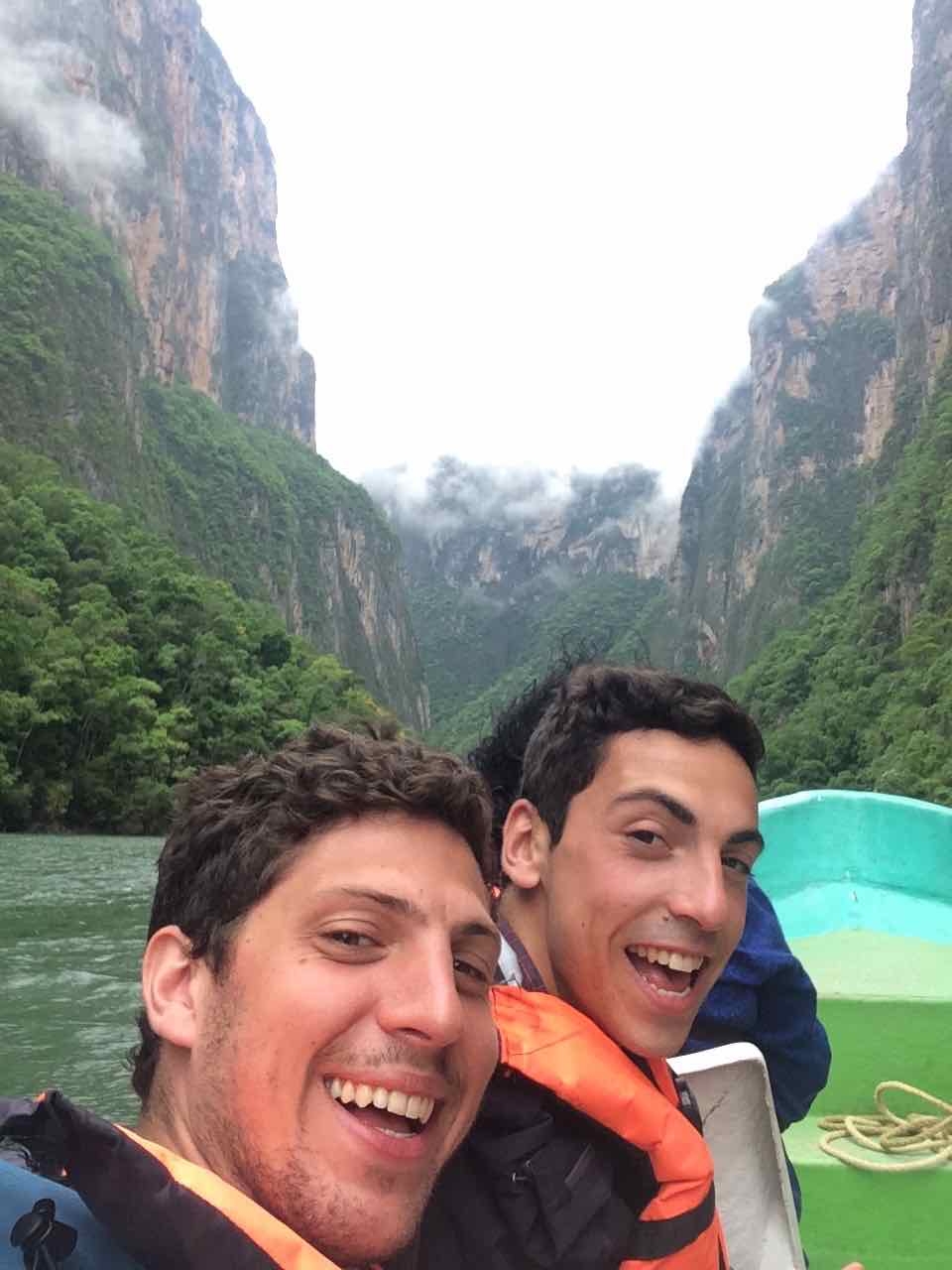 The two-hour ride was as incredible as advertised, with towering rock walls hundreds of meters high lining the banks of a river, complete with timely fog cover hovering overhead. As scenic as it all was, we couldn't help but ask ourselves, 'What are we missing in San Cristobal? Would we be okay if were we stuck in the middle of this uprising? How great would that footage be? Are our family and friends worried about us?'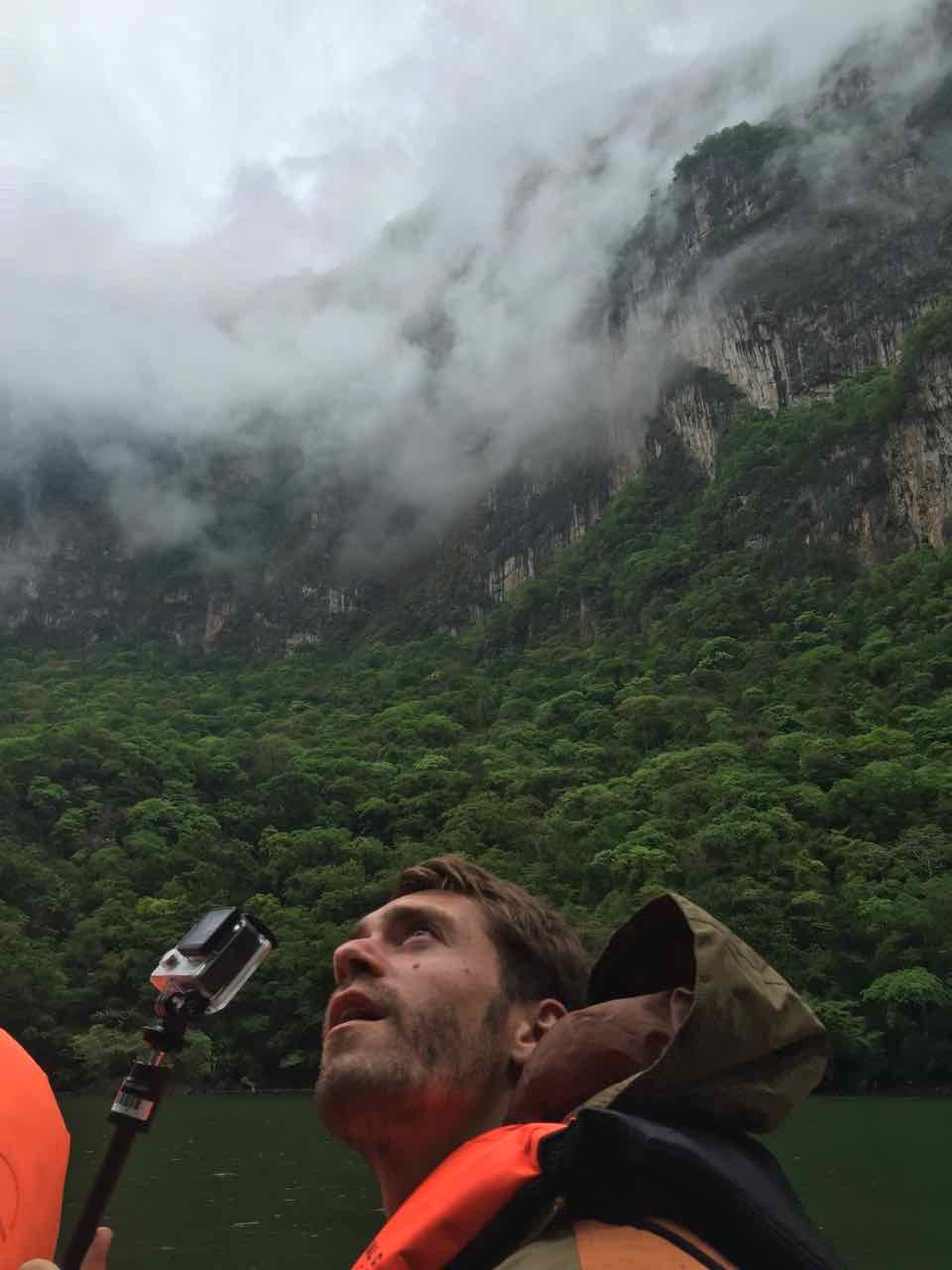 It was late afternoon when we got back in the Santa Maria. But, we were immediately skeptical about this whole supposed uprising as soon as we saw that the highway was perfectly open. No paramilitary cruisers, no waving EZLN flags, no political separatists in ski masks. What gives? No revolution meant no action. Oh well. When we were safely back in San Cristobal, we went back on the prowl for someone, anyone with something to share. Our curiosity was at an all-time high. Near the town center, we bounced from shop to shop, where zapatourista apparel was sold. Someone somewhere around here has got to give us some juice for god's sakes! At last, one guy set us on the trail. "Ahh, ya know what?" the shop owner began. "There's a guy who owns a shop called ImagenArte a couple of blocks down, se llama Paco. He might be able to help you." Inside ImagenArte Paco was nowhere to be found, but his employee gave him a call and we got him on the phone. Alex tried to explain what we were trying to do and Paco responded in kind. "Come around 10am tomorrow, we can talk then."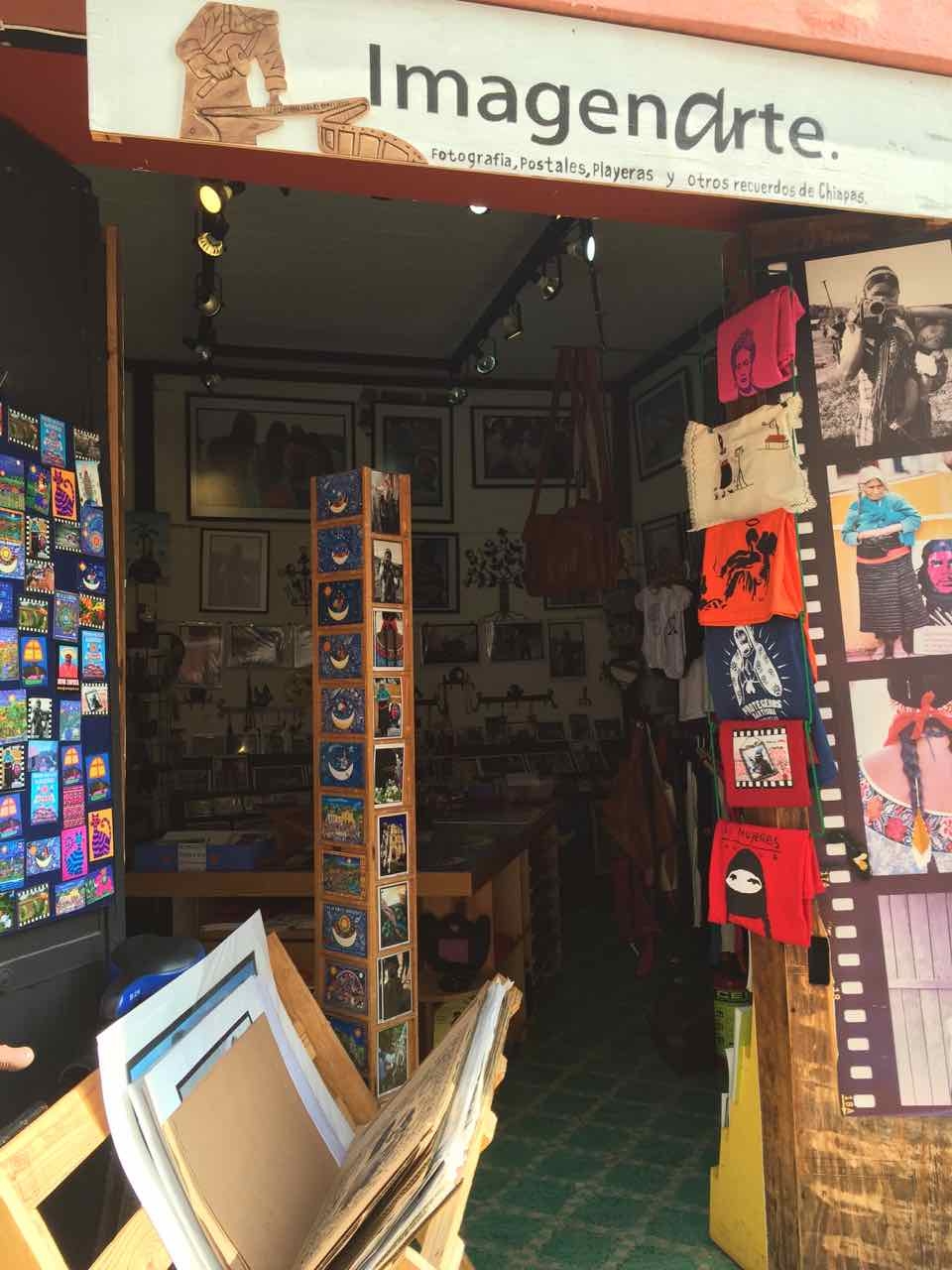 Yes! We were thrilled. Not only did we have an actual bite on this seemingly endless fishing trip, but we felt the satisfaction of successfully organizing an interview. THIS is how TV is produced! We are producers! Go us! We celebrated our deed with the greatest seafood quesadillas in the history of mankind, at No Name Quesadilla. No joke, we had to have more of these. Okay, well we knew Friday night would be carne night, so how about this: we'd conduct the interview with Paco the next morning and when it inevitably goes exactly as planned, we celebrate yet again back at this magical quesadilla establishment.
Day 31 – The reality was a bit more complex than that. We did meet Paco, but it didn't exactly all go as planned. So, what did happen with Paco? What did we learn from him? How was the second round of quesadillas? Listen to Episode 4 of our podcast and be on the lookout for some future spotlights on these rally-changing experiences. See you in Palenque!