[vc_row][vc_column][vc_column_text]
THE PODCAST
[/vc_column_text][vc_column_text]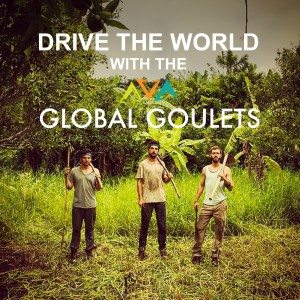 Want more of the story?
Drive the World with the Global Goulets is available via iTunes or SoundCloud.
In this podcast we'll bring you stories from the road using real audio from our trip, and bring you the stories of the fascinating people we meet throughout Latin America. We'll show you that travel is far more exciting and far more approachable than you'd even imagined.
Listen below or subscribe to Drive the World via iTunes on your iPhone or computer 
Artistic Shoutout: Talia Marshall, www.taliamarshall.com
Musical Shoutout: Saul Guanipa, www.saulguanipa.com
View show notes for each episode here.
Subscribe via iTunes on your iPhone or computer
[/vc_column_text][/vc_column][/vc_row]
Hey you! Thanks for reading.
Want to join our weekly mailing list for more great updates from us?