The following post details the Nowhere Men's journey from February 8 – 12:
A day of recuperation and preventative car repairs in Cusco extinguished our visual hangovers after bearing witness to that Incan world wonder. In our hostel, Ecopackers, we spoiled our beleaguered bodies with hot showers and then at a market at the edge of town we indulged in the time-tested gringo pastime of buying truckfulls of alpaca gear.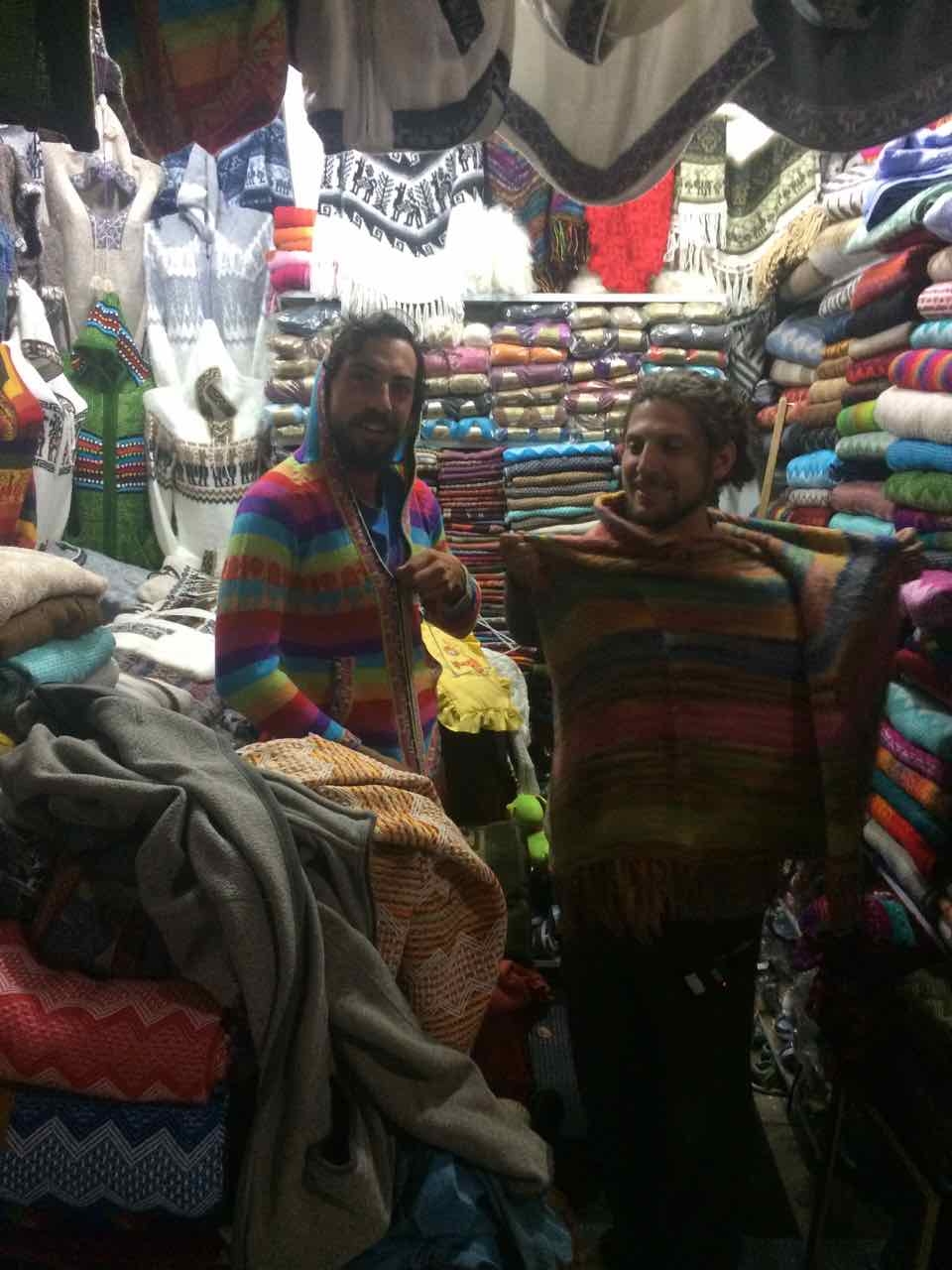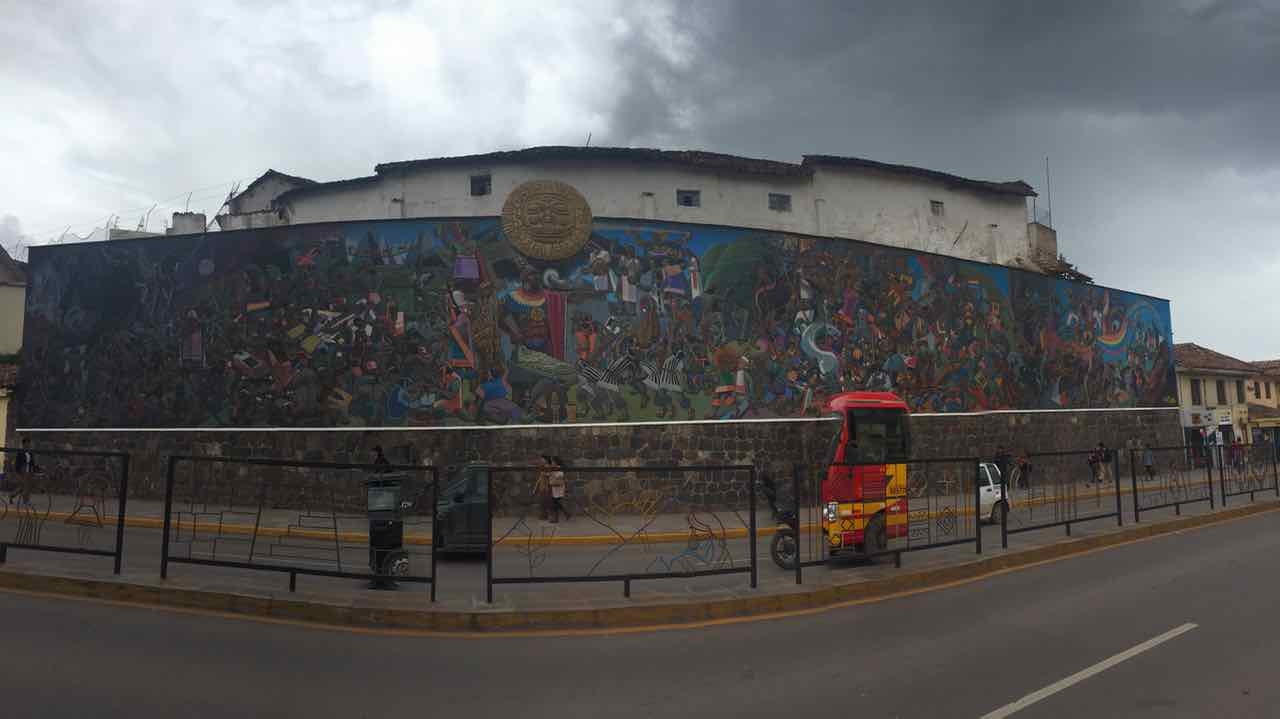 If our 5 day trek with Diego to Machu Picchu was a rowdy, banquet-style 5 course meal, our reunion with him back in Cusco was our desert. That is, as much as braised guinea pig qualifies as satisfying a sweet tooth. Rather, it was fulfilling an obligation to dine on Peru's favorite dish.
The manager at Salkantay Trekking, Etzel, joined us for the big meal. Etzel was a soft-spoken but friendly and generous fellow. His many years working in hospitality and alongside waves of gringos made him a great addition. When Diego hopped into Velita and directed us to his famous restaurant, his boisterous tone and contagious excitement had been turned up to the max. Maybe he was just relieved to have a little rest and calm after the marathon hike the preceding days.
Inside the local legend of a restaurant, La Chomba, Diego ordered the haul for us. Corn-based and fruity chucha, a regional favorite, coated our stomachs with just a bit of alcohol to get our moods perfectly adjusted.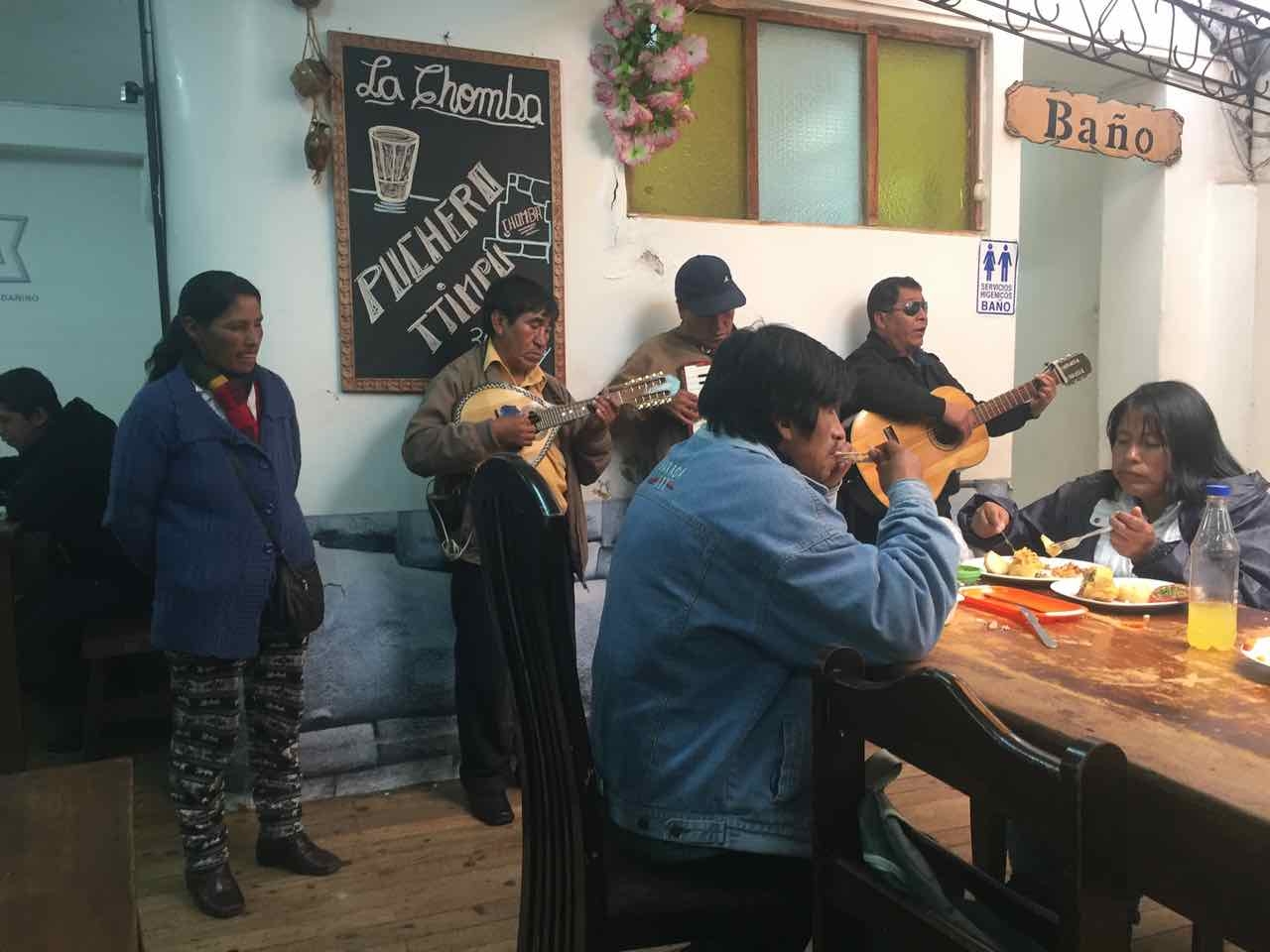 When the cuy arrived at our table, it appeared very much like your little cousin's house pet, removed from his cage, shoved in the oven, and served on a plate with a few sides. The animal was petrified in place, it's eyes bulging and mouth agape, a bit like Han Solo when he was frozen in carbonite.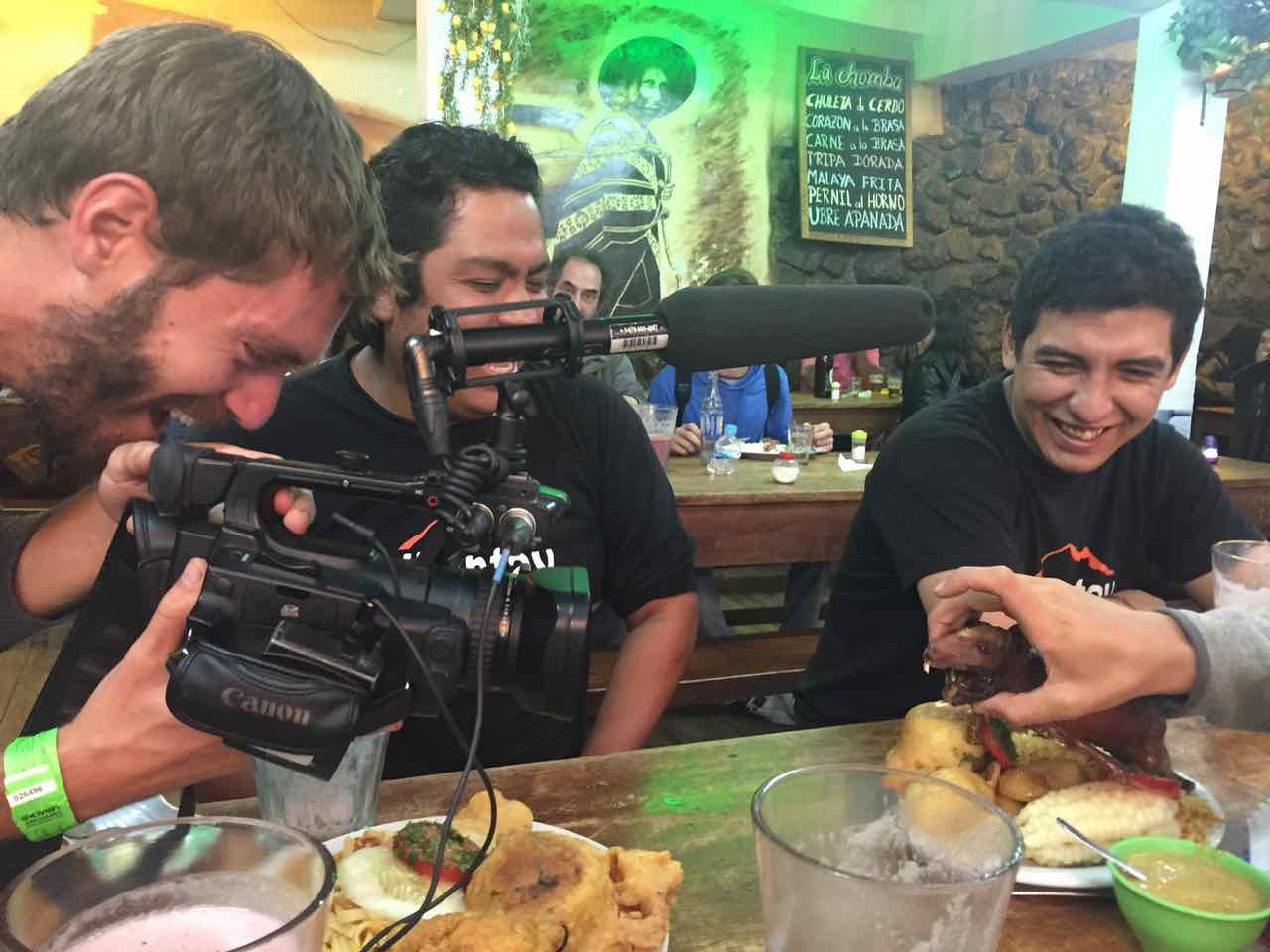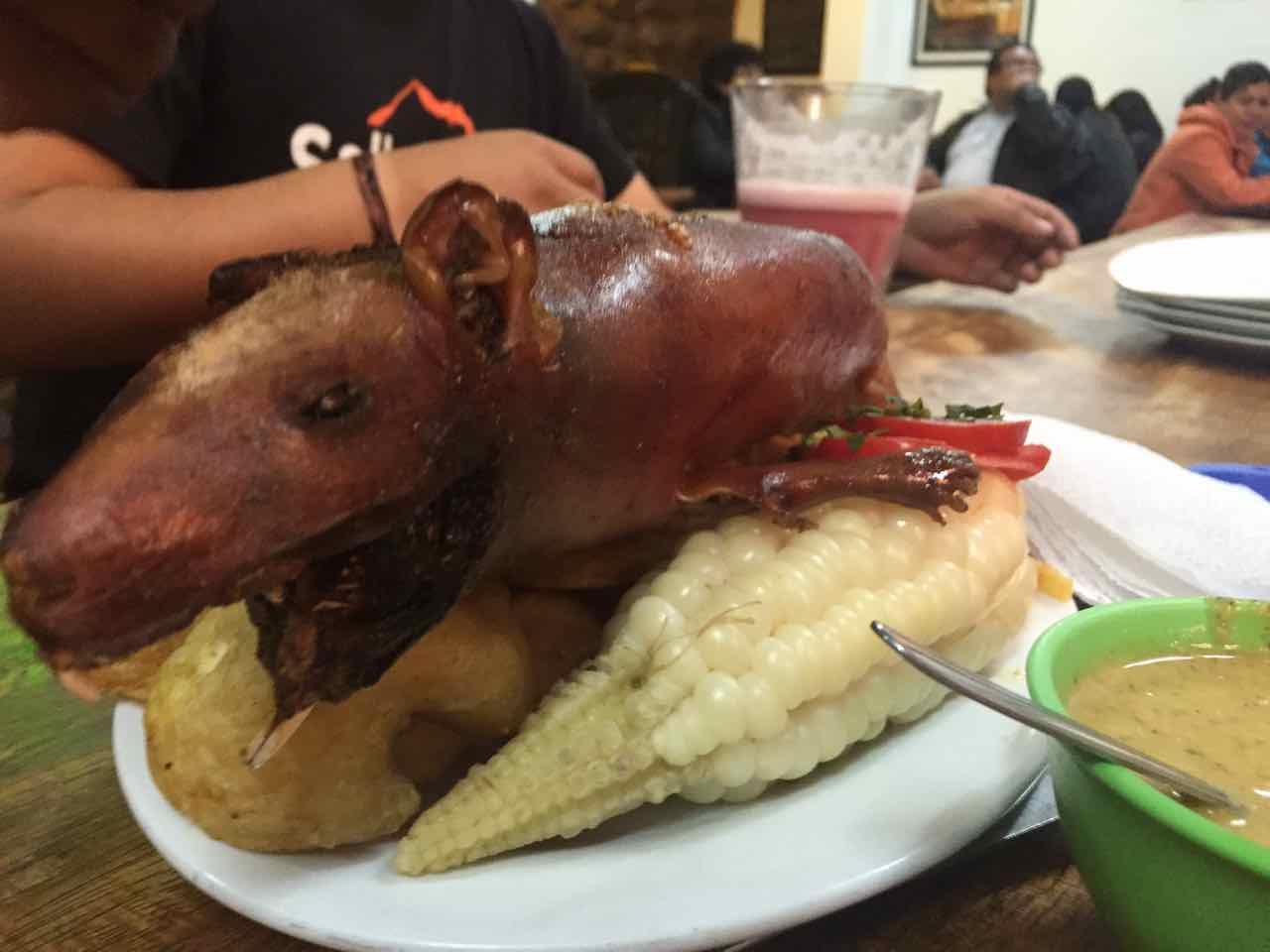 Truth be told, it was a pretty tasty plate. But one we're happy to only have this once.
In following with tradition, we departed Cusco well after the PM hours had set in the following day. Rocking out with our new alpaca attire from head to toe (literally) we fled this mountainous marvel of a city in style and soared on south.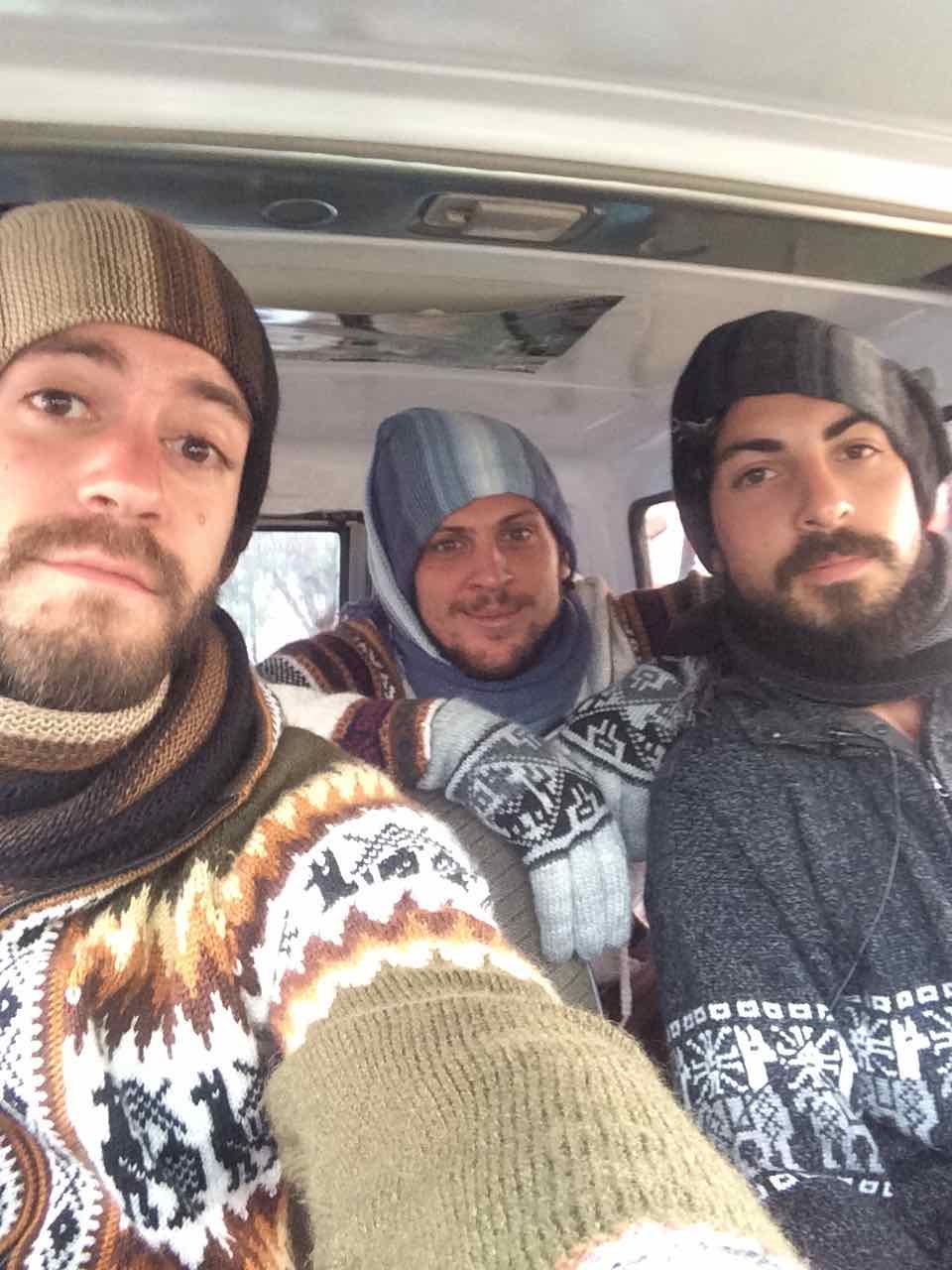 Reserve your Lake Titicaca jokes. Introducing this next destination point on camera took us right off a cliff of stale and overplayed toilet jokes. It's not that we're above such humor, but when the material is served up like a little league meatball, a home run feels more like an ugly strike out.
It took us all day and into dark to make it to Puno, Peru's premiere town on the shores of the world's largest high-altitude lake.
We camped above the town on a marshy farm where an overnight rain shower flooded our tent and left us feeling cold and uncomfortable when we packed up in the morning 2 and a half miles above sea level. We read of the exploitive and underwhelming tours to visit the indigenous villages on the floating islands in the lake and unanimously agreed not to waste our time or footage. Instead, we'd explore Titicaca from the Bolivian side. And just like that, Peru was past and it was New Country Day.
The weather cleared by the time we reached the boundary to Bolivia. An abrupt goodbye to Peru, the land of Incan spirits and underscored by a rich history. We were deep in it by now.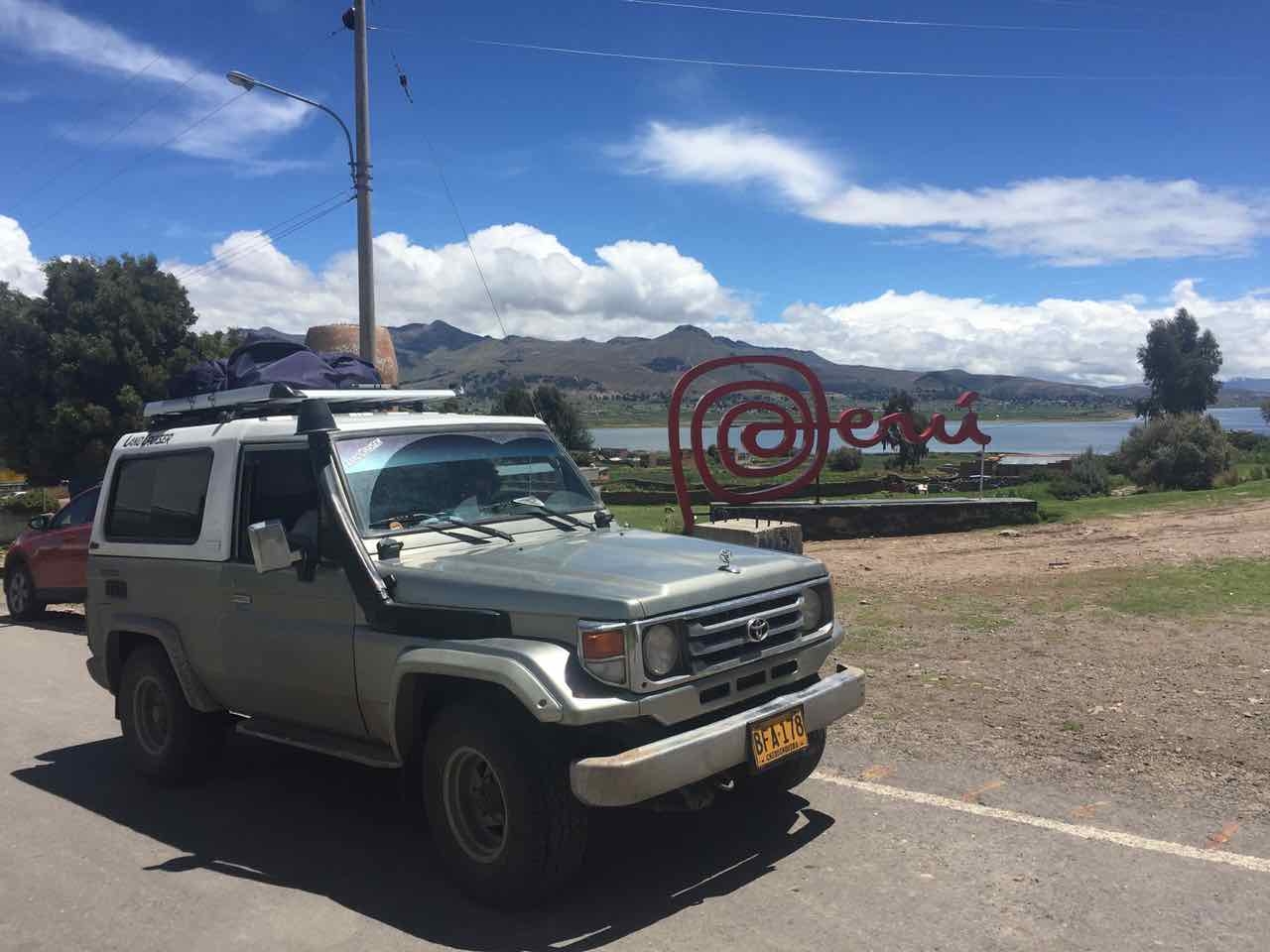 It was of course long assumed we'd journey through Bolivia. But that didn't make the $160 each visa reciprocity fee any easier to stomach on the weak belly that is our bank account. Either way, it has been accounted for and all our roads would lead to the famous Salar Uyuni, or salt flats in the southeast corner of the country. But first, a few stops.
We pulled up to Copacabana just 8km from the border, a poppin tourist hotspot filled to the brim with Argentine summer break students and wandering hippies. Everyone, including us, showed off our freshly purchased alpaca threads. This didn't help us to fit in any better. Our hotels address outside of the main stretch further excluded us. Still, it was a solid hotel and the kind, squeaky-voiced little abuela behind the front desk served us up a good smile and chuckle.
After a morning of brutal frustration with the wifi gods, we prepped ourselves for our overnight adventure to Isla del Sol.
Lines of gringos waiting to board a fleet of boats to the island flooded the docks. When we showed our tickets to the men in charge, they pointed us to the fringes. Further to the side of the action we walked, as the lines got shorter and shorter.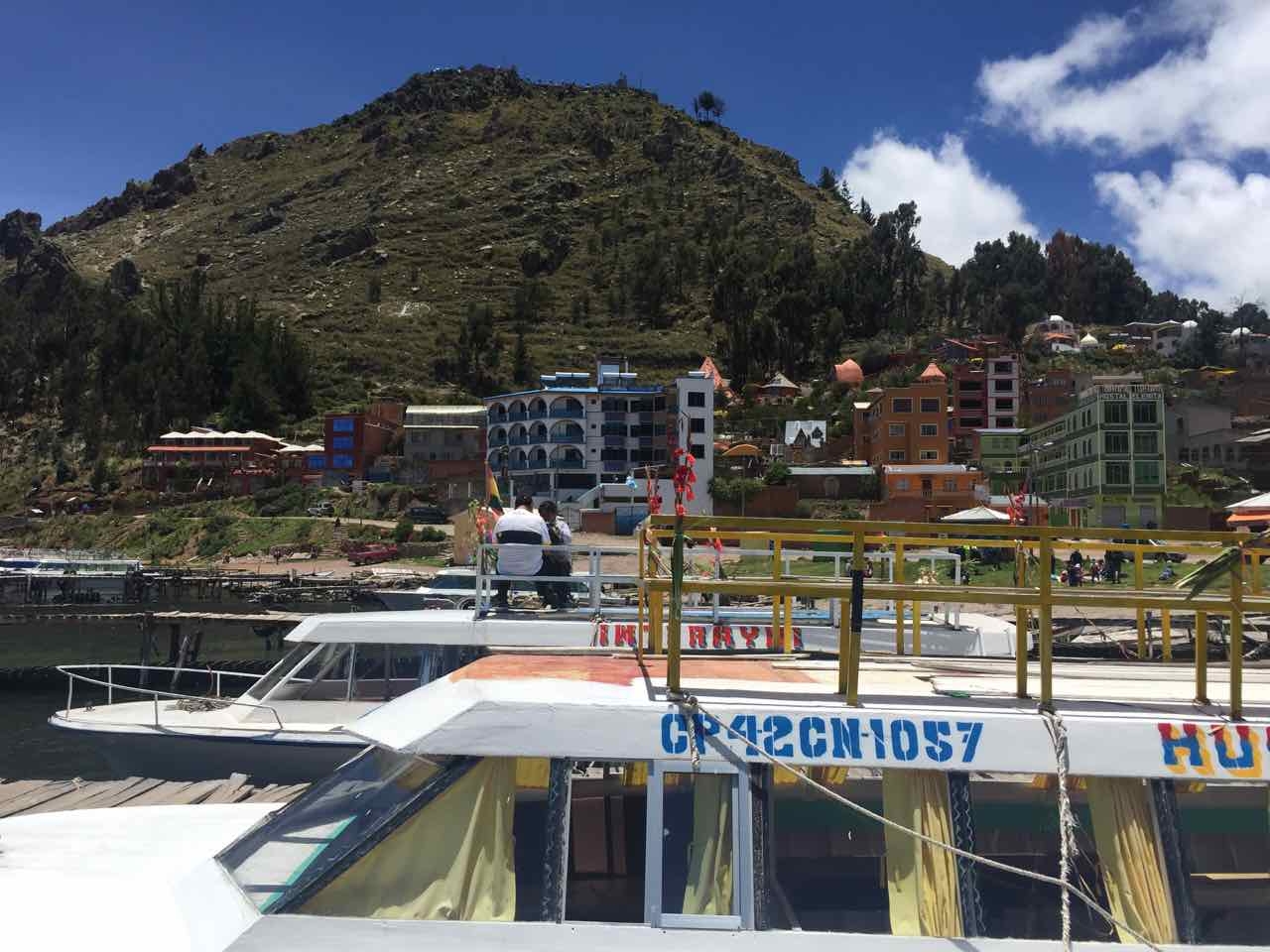 Our boat was heading to the north of the island. Everyone else was sticking to the south end. Our boat was half filled. Every other one was packed on both levels. We sat on our boat's uncovered roof, feeling more isolated than ever, as chatty groups of tourists kicked it in packs on their boats. It was like we missed some memo. Regardless, we laughed it off to ourselves and salvaged some attention with an excitable narration of the situation and showing off our "manhood," aka our camera.
The ride began with the extreme force of the sun pounding on the back of our necks. With sun screen's aid, we'd taken precautions, knowing that a foolish gringo a day has been known to suffer hospitalizing burns at the sun's deceptive proximity at one of the world's high altitude lakes.
As quickly as the sun had emerged, though, it dipped behind a cloud. Without the sun's service, it was like the elements could remind themselves of how cold it should be there. The rush of the wind accompanied the shadowed skies and the warm weather abandoned us without warning. The next two hours, sailing to Isla del Sol, was a chilly, sweatshirtless affair.
When we arrived, we were greeted with a smile by the park ranger and a charge of a 25 boliviano fee. The plan was to hike from the north end of the island to the south side, a simple 3 hour walk, which, in our post Machu Pichhu state, seemed much tougher than it ought to have.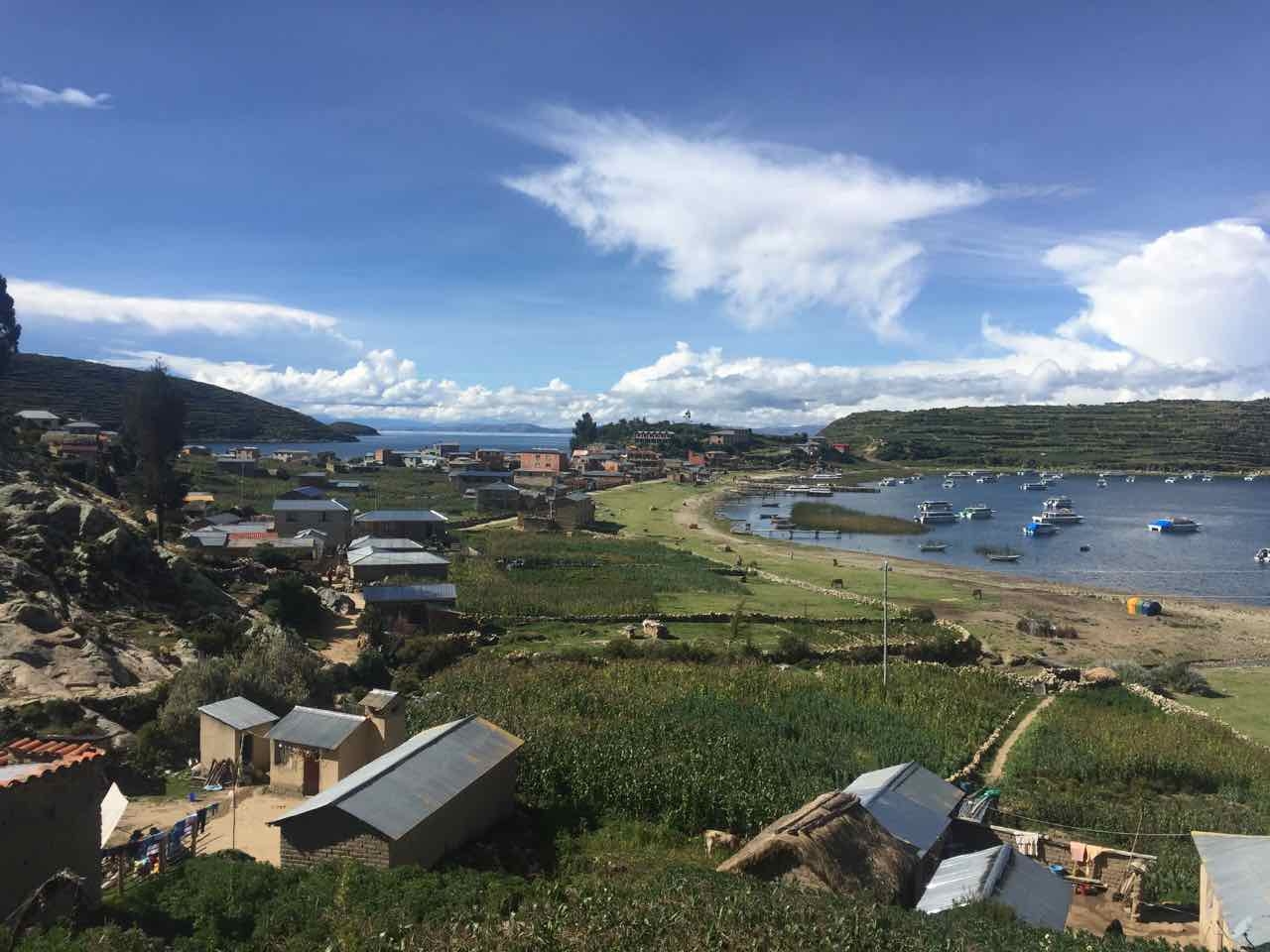 The hike turned out to be much more pleasant than we thought. Walking along the spine of this pointed island, we enjoyed 360 degrees of the massive lake's golden hour might. Small cavalries of mixed animals and their shepherds made the dutiful walk from their daily grazing spots back to their nightly base. We'd exchange pleasantries but quickly learned not to direct our camera at them, more likely a result of superstition than simply general unfriendliness. Little girls giggling in Aymara accompanied us until we reached the island's south end and settled at a generic tourist restaurant for beers and trucha (trout). It was a solid nightcap to our brief Titicaca visit.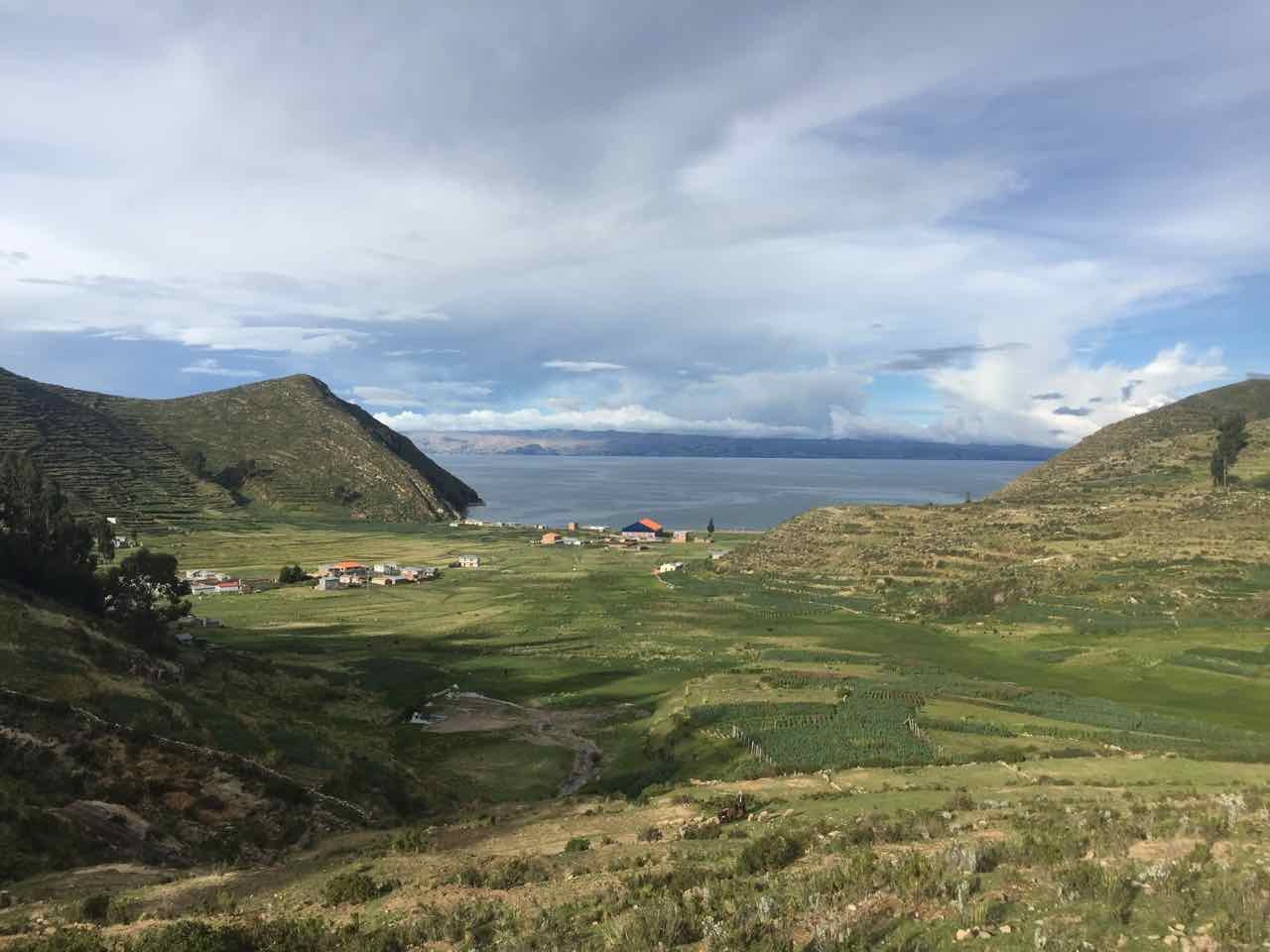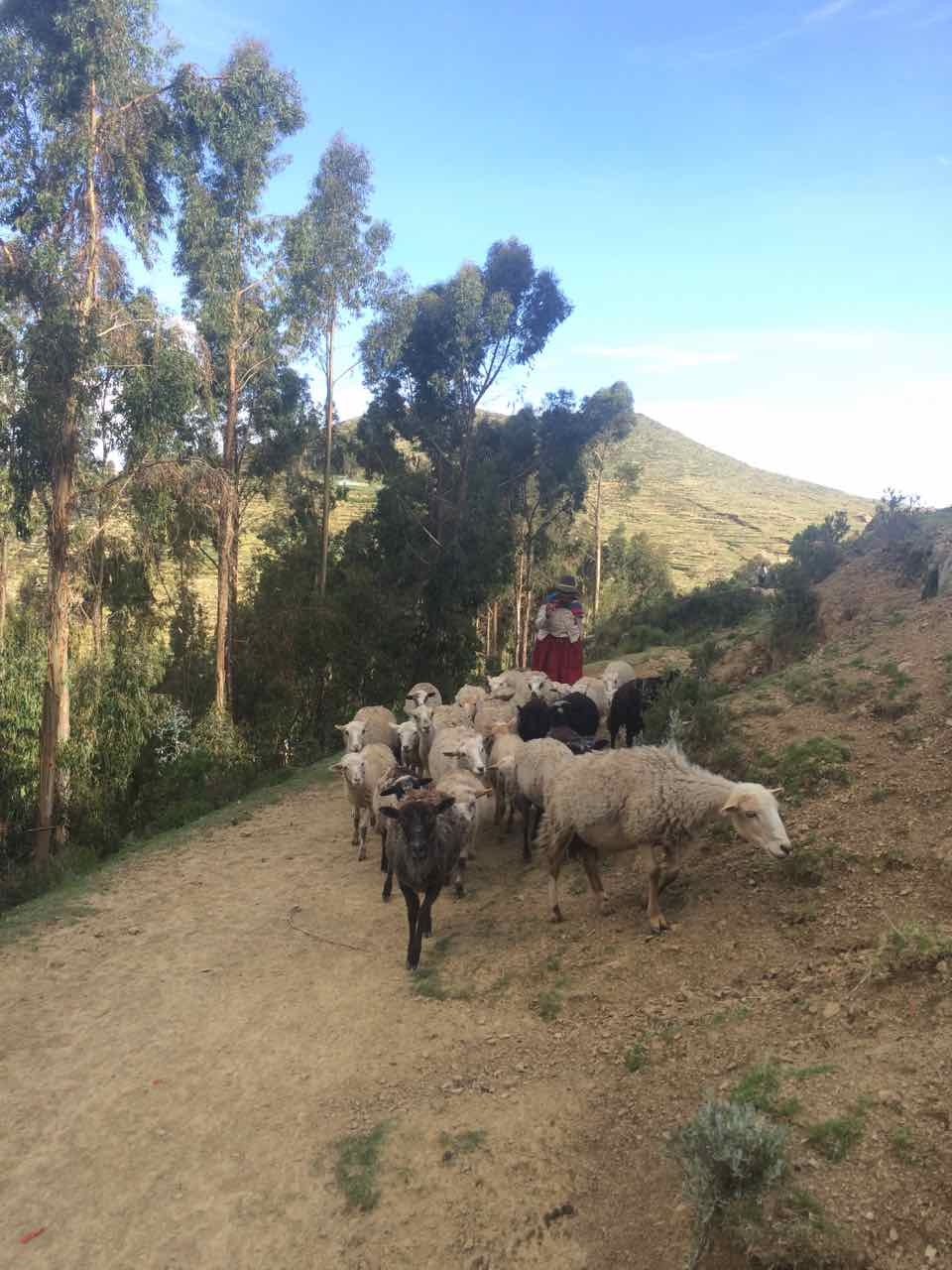 And just like that, without anything truly shocking to report and share, we moved on towards Bolivia's capital.