The following post details the Global Goulets' journey from November 20 to December 19:
Story Highlights:
Bogota stuck pinned on our intangible road map as the centerpiece of our journey through Colombia. It is the capital, an enormous, cosmopolitan megalopolis the size of New York City. For the first time in our travels, we outlined a general plan to remain in Bogota for a month strong. All other such occasions had been either spontaneous or unintentional. Not this time. In Bogota we were on a mission the size of the city itself. We were going to buy a new car. Like all of our undertakings, this would prove to be a lengthy, challenging battle.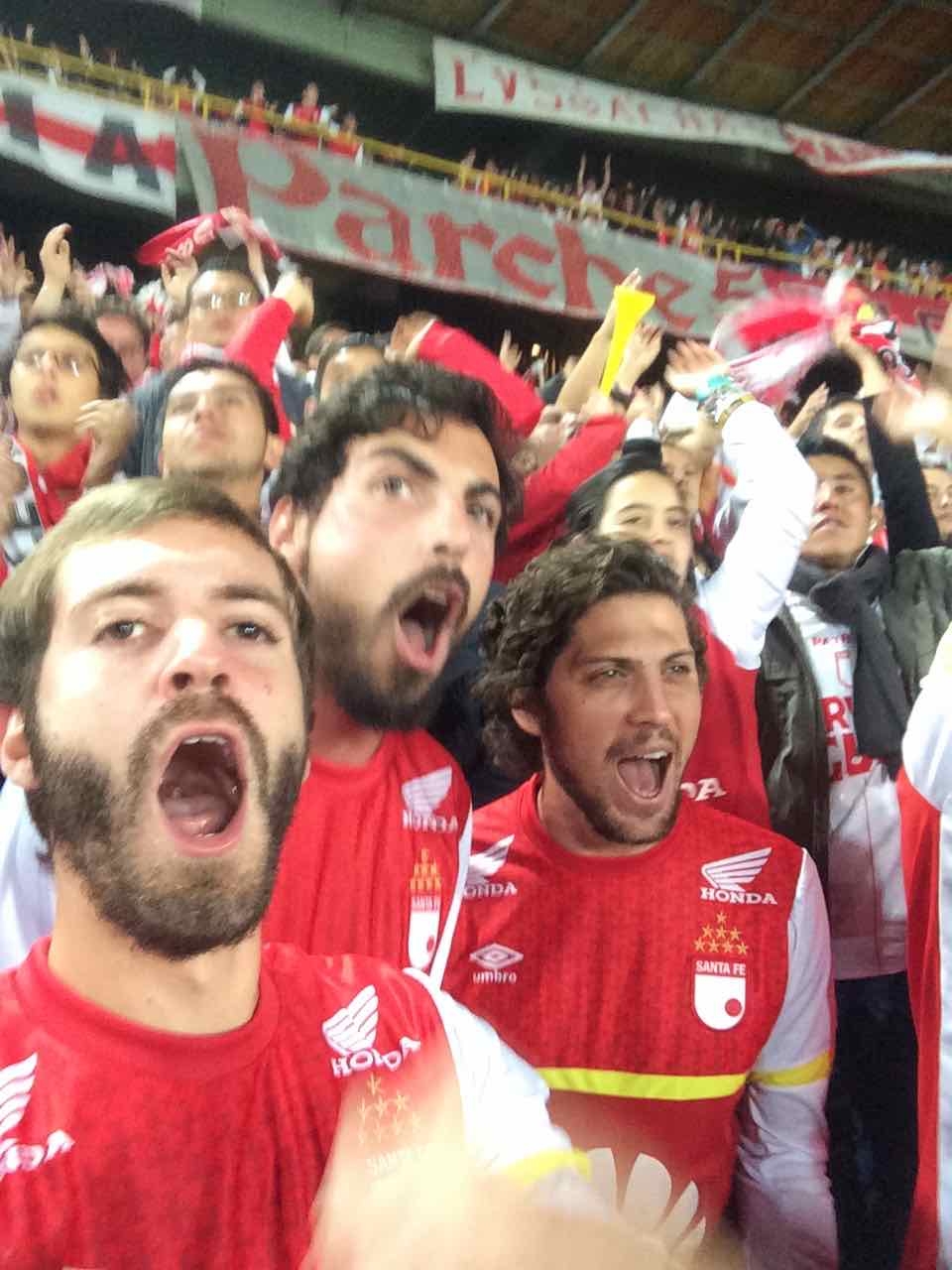 The silver lining to our long-term stay in Bogota was that it offered us the rare opportunity to really get to know a place. And this place was awesome. Settled alongside a towering mountain range, Bogota's main stretch is bound by a narrow expanse from north to south. This geographic outline is reminiscent of Manhattan's relationship to the neighboring four boroughs. Yet the structural arrangement is not the only commonality between Colombia's capital and the Big Apple. There is so much to do and see here, making it an ideal home base for our extended stay.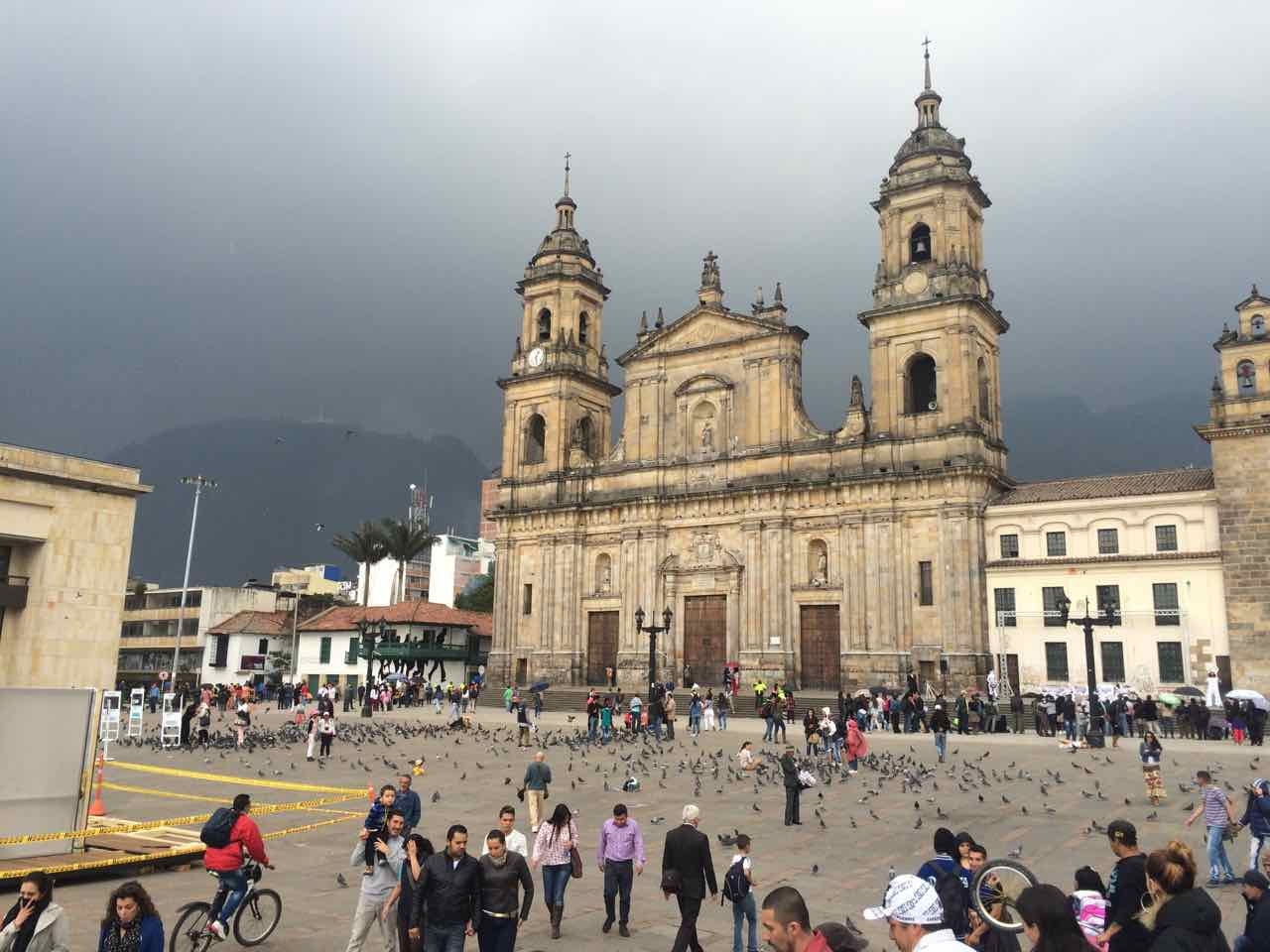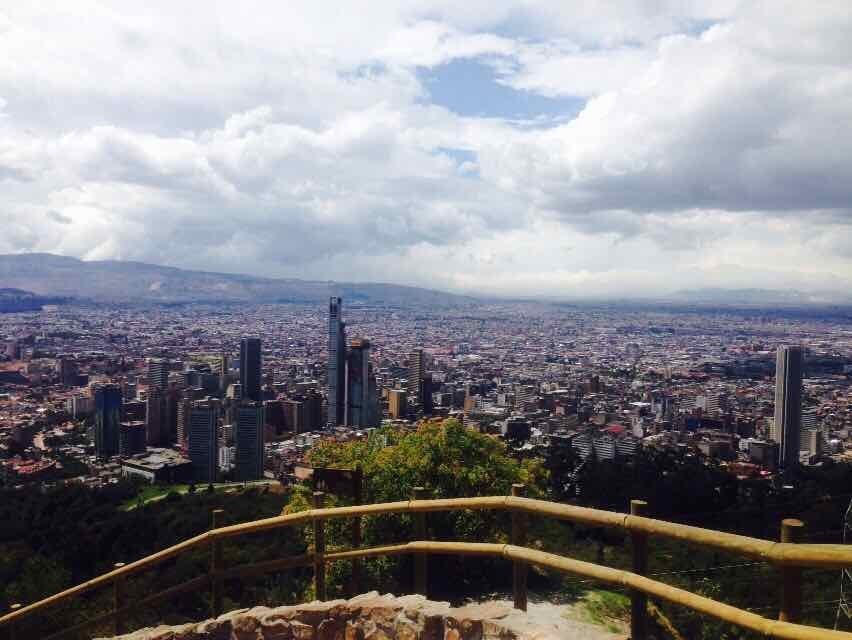 Sitting still in one place necessitates a place to call home, a crucial sticking point. Thankfully, Bogota's greatest hosts resolved this dilemma swiftly. Jhesica and Alejandra are two natives of the city who knew Alex through their common history as Deloitte consultants. As first we were overwhelmed by Jhesica's insistence that we could stay in her apartment for a week, where she'd feed us, insist we keep clean, and generally care for us like sick little puppies. What we didn't realize was that she straight up planned to move herself out of her own bedroom, bunk with her 9-year old sister, thereby providing us with our own space to stay. Meanwhile, we would have been happy enough to pitch our tent in her backdoor patio. This was hospitality at it's finest. No, this was hospitality on steroids.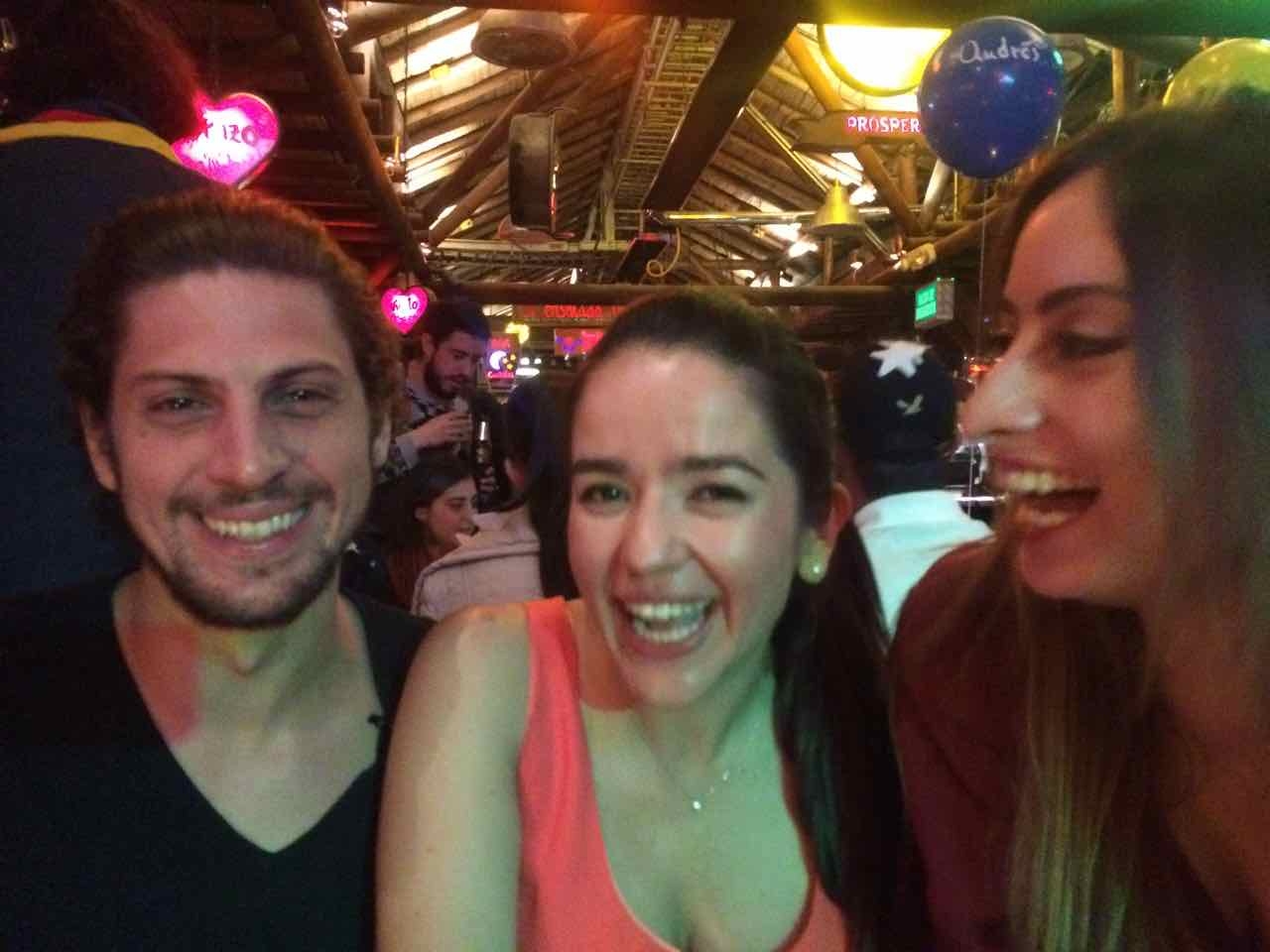 There seemed to be no limit to Jhesica and Alejandra's downpour of love and care. Together they planned event after daytrip after outing to keep us occupied and having fun. They toured us through many of Bogota's most bustling barrios (neighborhoods) and even drove us 3 hours outside of the city to the enchanting Villa de Leyva. This preserved gem of a town has retained its colonial charm so formidably that you might think you've been transported back 500 years. We capped off this little weekend getaway with an unexpectedly brutal hike up the sharp incline of a cliff overlooking the city. Under a scorching sun, we arrived at the main mirador (viewpoint), where we took cheeky pictures with the statue of Jesus, overloaded Ale's iPhone with hundreds of selfies, and met a thirsty puppy who we brought with us back down to the center of town for some much needed agua.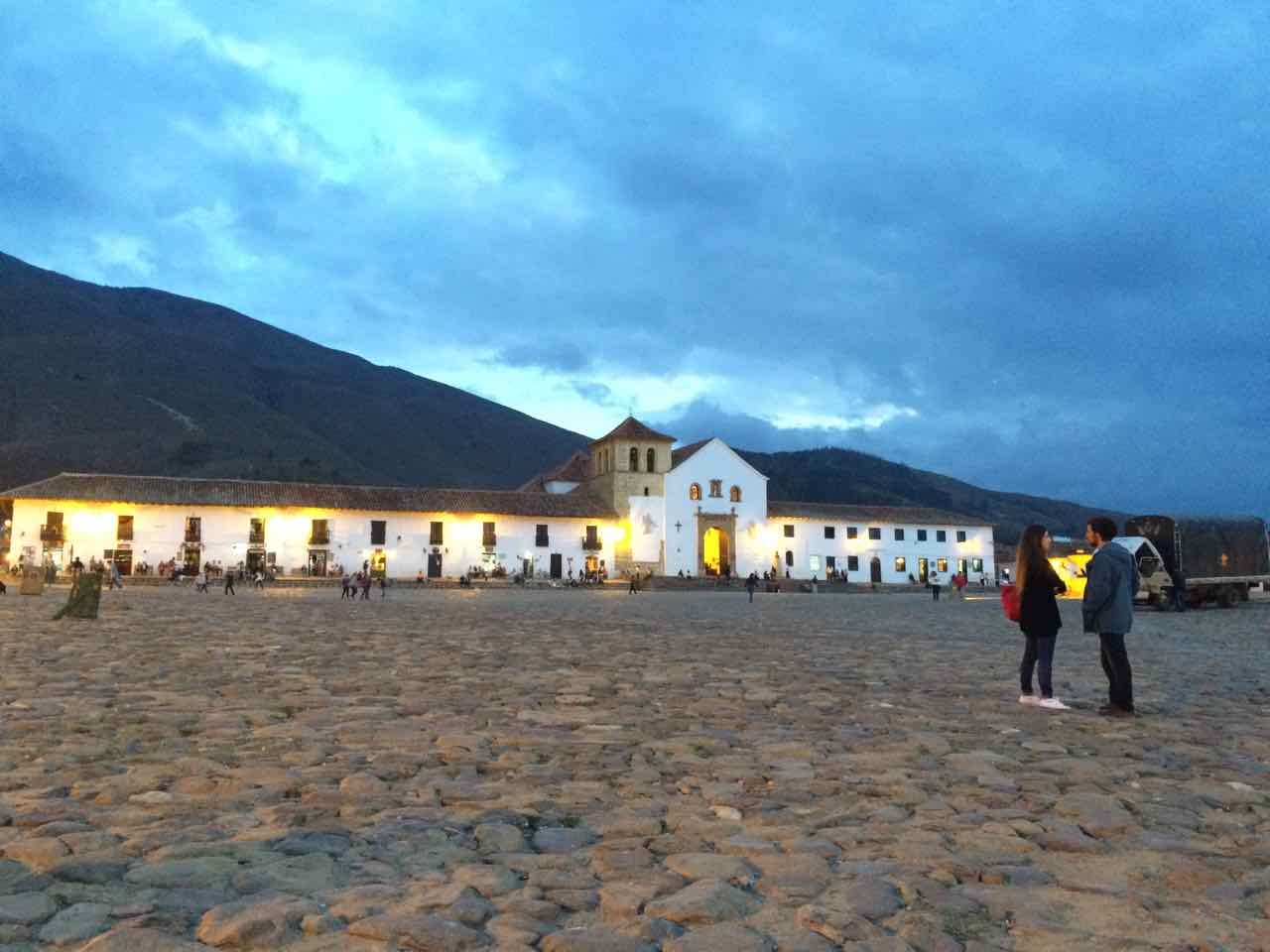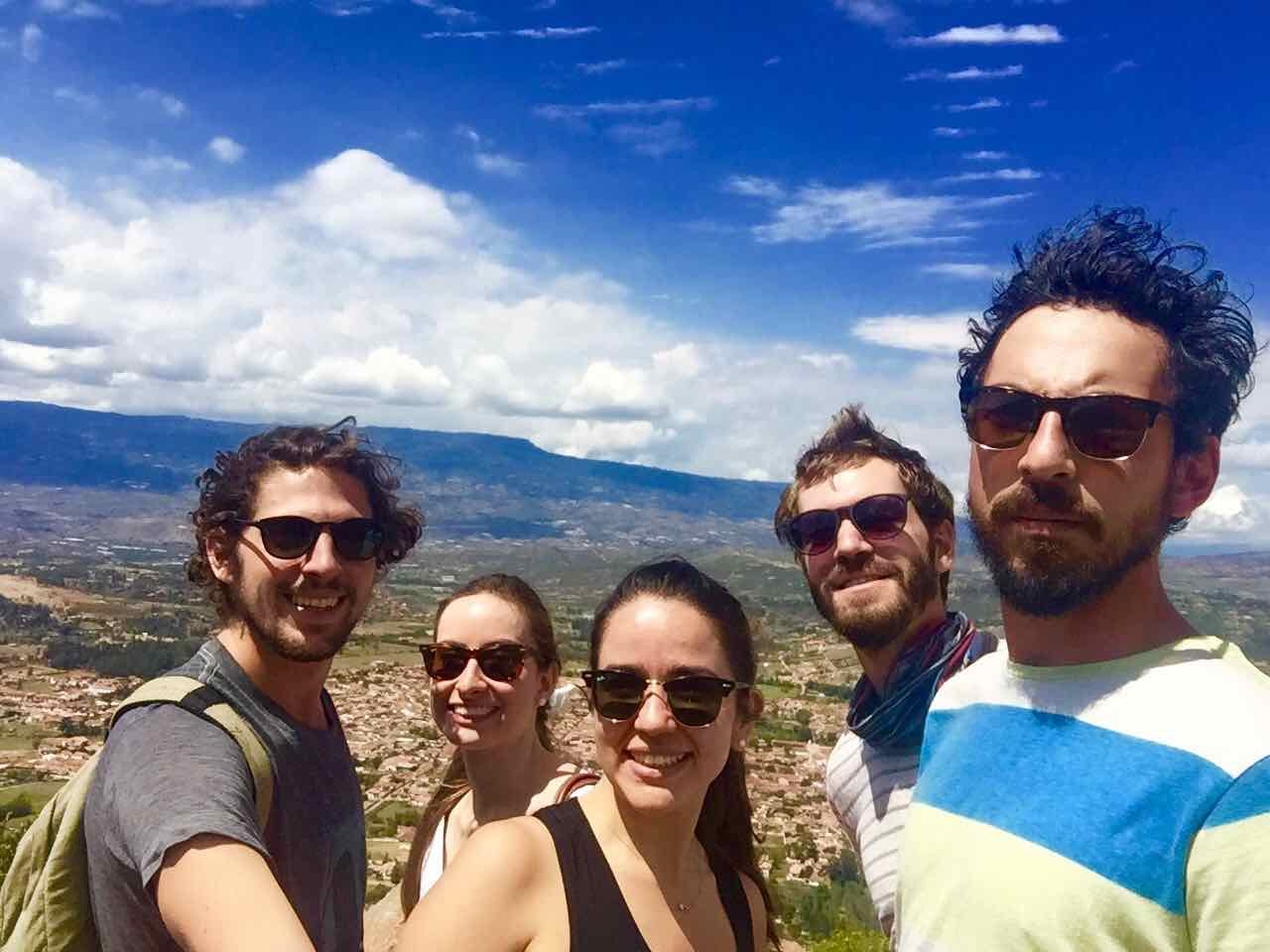 The overnight trip to Villa de Leyva was certainly a highlight of our time with our amazing hosts, but hardly the only memory worth cherishing. On our very first night in Bogota, before we even really had gotten to know these two lovely ladies, they insisted on taking us to Bogota's biggest attraction – and we mean this quite literally. About an hour outside of Bogota proper lives Andre Carne de Res in Chia. Although by name this is a restaurant serving Colombia's quintessential cuisine, its most captivating characteristic is the atmosphere. Stretching across what seems like the equivalent of a mid-sized American university campus, Andres Chia is where anyone who's anyone from Bogota comes to celebrate. So we did just that. We began the night on Colombia's national liquor, Aguardiente, but quickly graduated to tequila. We washed down our mouth-watering red meat with shot after shot until all that was left to do was dance. From there on out, things got a bit fuzzy. In the morning, we were all happy to be safe and sound in the warm comfort of Jhesica's ransacked room.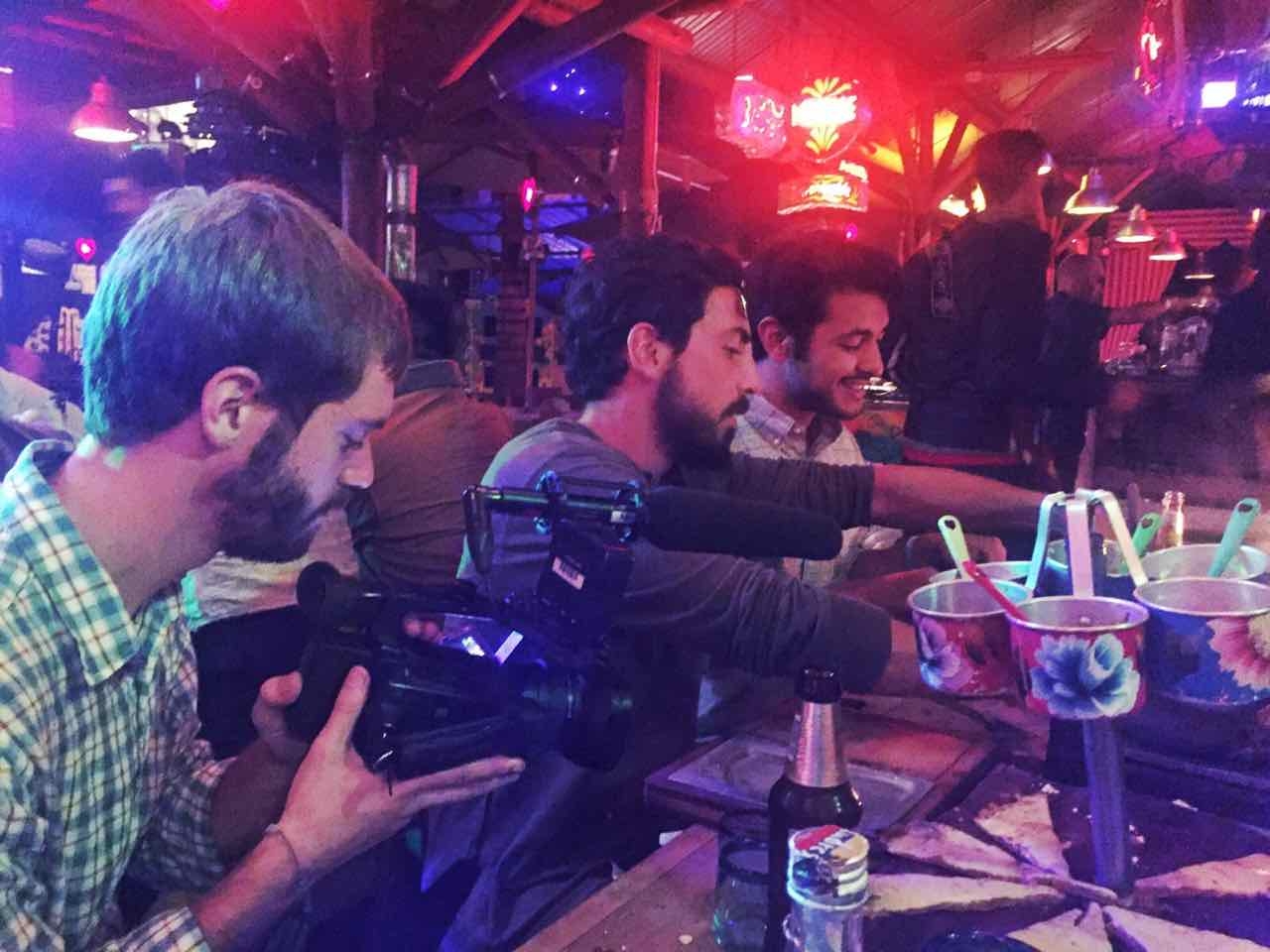 How in the world could we possibly repay Jhesica and Alejandra for their endless hospitality? Clearly, the old "we'll host you when you visit us in New York!" exchange was fruitless. After all, we have neither jobs nor apartments in New York.
Luckily, at just the right time, another, much more familiar set of faces came to town for a visit. Eric's parents hadn't seen him in a long, long time. They, like Brian and Alex's, missed him dearly. Instead of waiting until whenever the hell we get back to New York, Andy, Karen, and Eric's sister Rachel found a nice pocket of time – Thanksgiving Break – and pulled the trigger on some flights to Bogota. While it is generally impossible to rendezvous with us considering our erratic itinerary, the Messingers took the risk.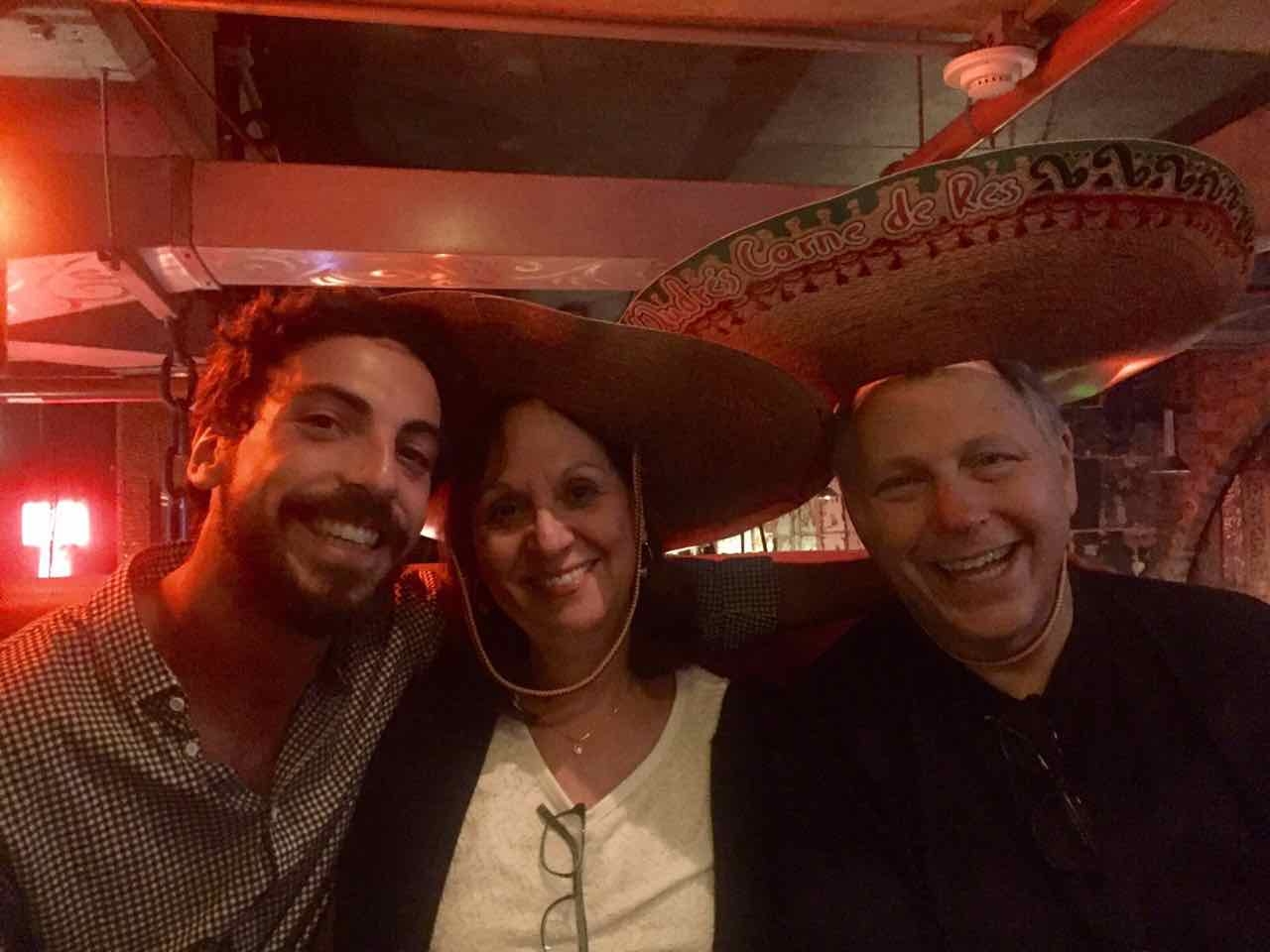 We'd originally planned on getting Eric's family to dine in the trenches with us. It would be hilarious to watch them crowd around busy street vendors with us and tear into chewy, dollar meet on a stick. But this concept was foiled quite quickly. Here we had two options: 1) take them up on their guilt-free offer to visit Bogata's best restaurants, or 2) lead them into the streets and continue eating for pennies without any good excuse for doing so.
Okay, so admittedly we didn't last long with the idea of taking the Messingers out to eat amongst the plebeians with us. Our easiest excuse for not doing so was that having Eric's family around meant we had ourselves the best opportunity to repay Ale and Jhes for their hospitality. We even took them with us to our Thanksgiving Dinner, where we traded in turkey and stuffing for more red meat and patacon. The evening was so much fun, fueled by the intoxicating beat Nicky Jam and Pitbull's Reggaeton hits, that even Karen and Andy took back a few shots. Viva Colombia!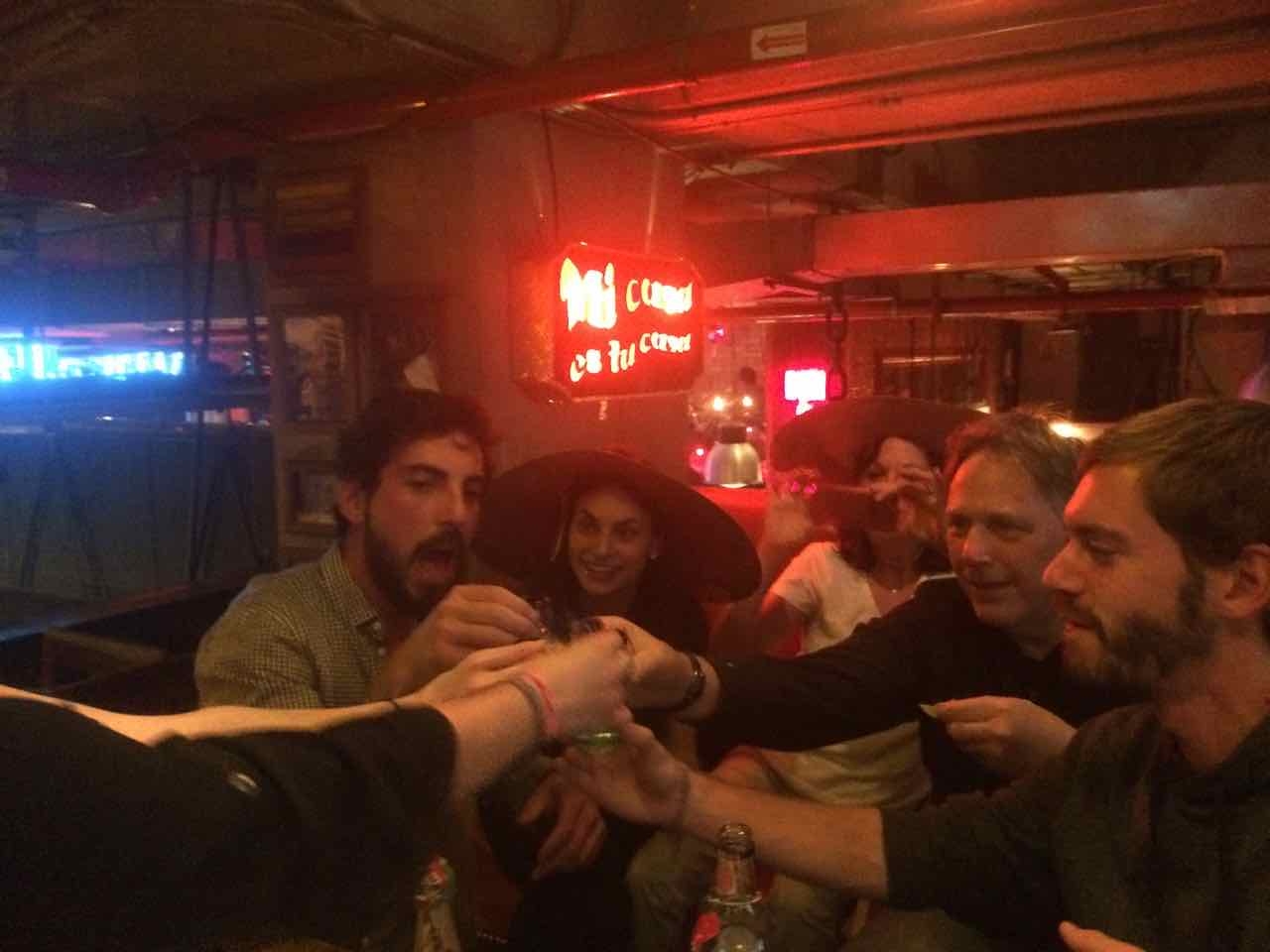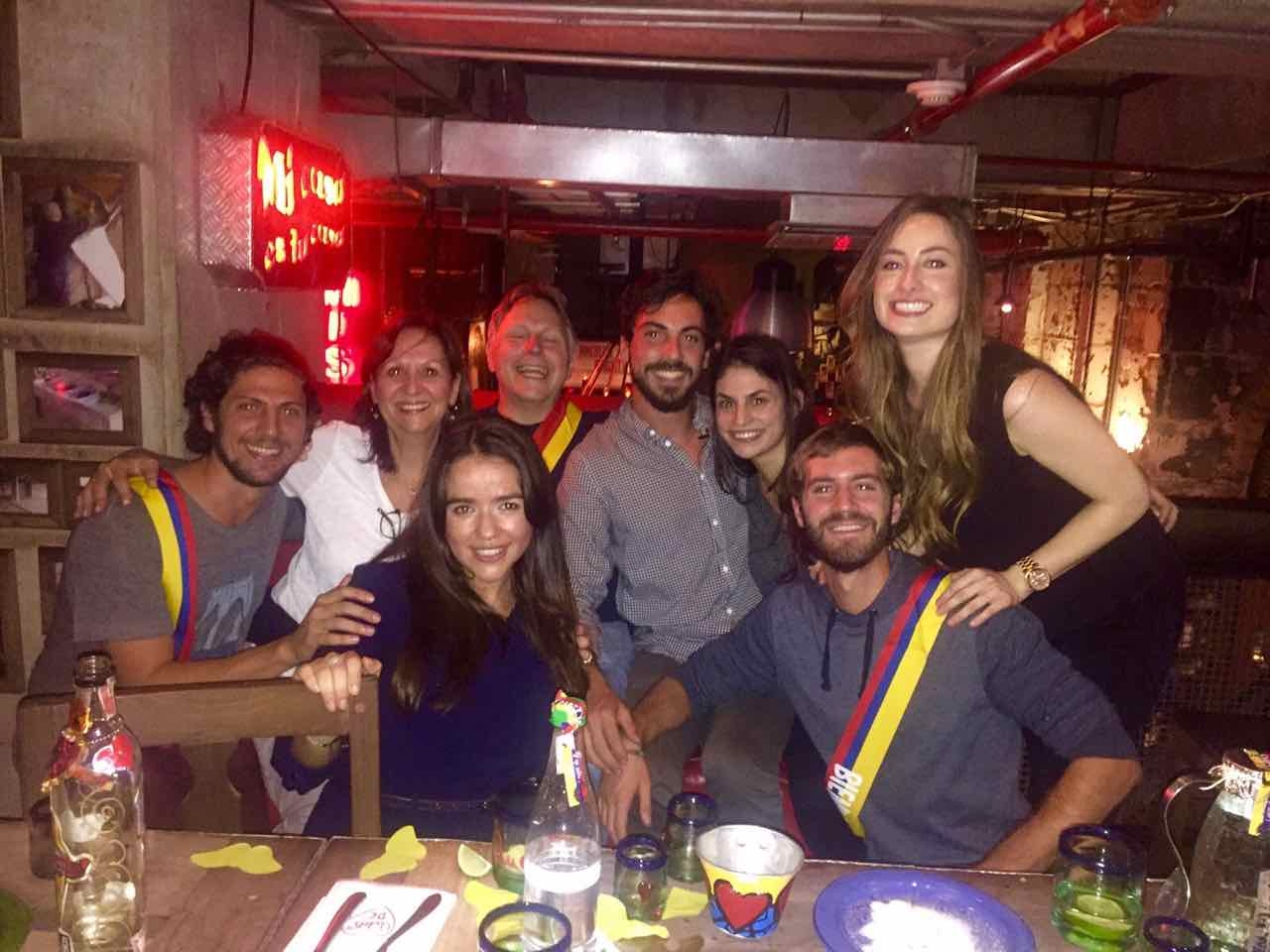 Despite our bohemian escapades in busy Bogota, everything hinged on finding our next ride. She'd have to be pretty, but not too pretty; a sturdy girl that would hold up through the Andes, but nothing state-of-the-art; something better than the market's bottom barrel but not out of our meager price range either. Most of all, she needed some spunk – something the Santa Maria regretfully lacked. We tested out a few options.
Hours of window-shopping on the Internet led us directly into the hands of somebody special. She's old, but not too old; tough, but not unbreakable; charming, but won't stop you in your tracks; she's rugged and looked ready to ride the trail to Argentina with us. She is a 1995 Toyota Land Cruiser.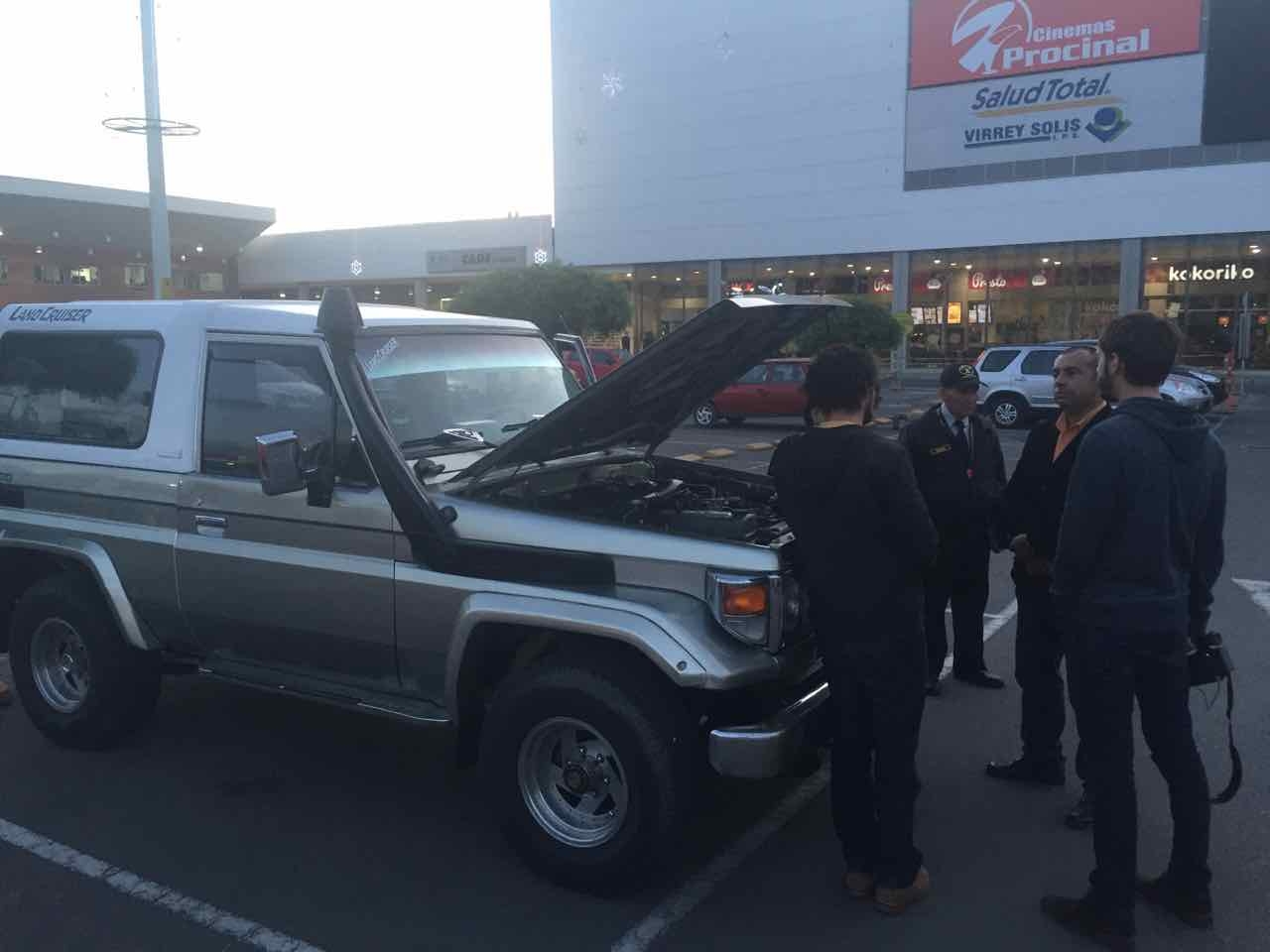 First, the good news: this car is a 4×4 with heavy-duty tires; she's got just enough space to pack to the brim with our stuff; her manual transmission is a challenge we look forward to, not to mention how hilarious it will be when we suck at it; and most importantly, and unlike the Santa Maria, she is complete free of rust.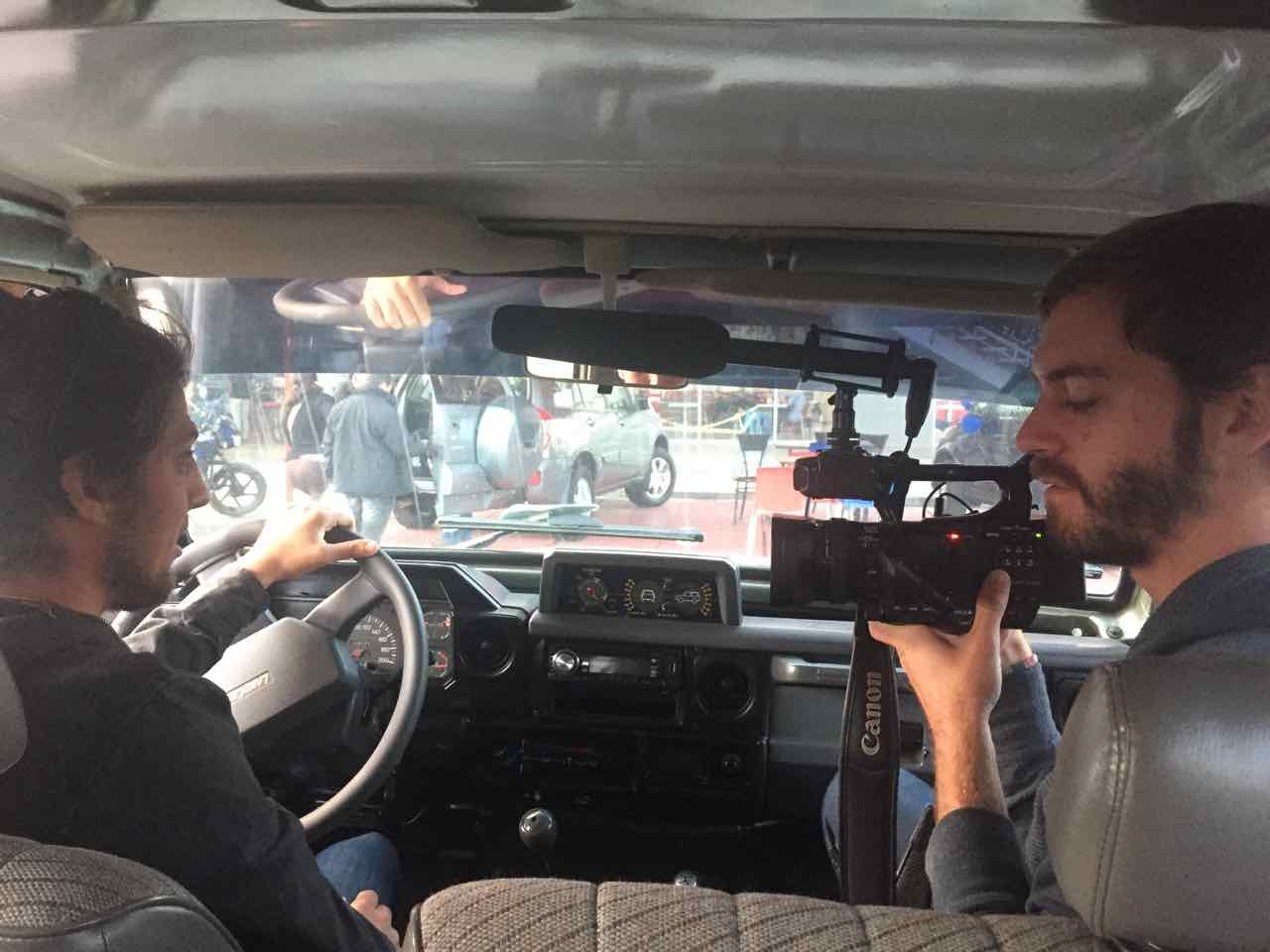 Now, the bad news: she has no airbags; she has no back seat seatbelts; she has no cup holders; she is too small to bring along multiple other travelers with us; and last but not least, she has only 2 doors, meaning when that person in the back seat needs to pee, we all have to accommodate him. That's fine; I think we can deal with that. We're used to inconveniencing each other at this point.
The real tricky part was processing the paperwork to buy the car. We'd be downplaying the situation if we said we weren't sure what to do to buy this car; we were quite clueless. In fact, for all we knew, foreigners only in Colombia on a 90-day tourist visa couldn't buy a car at all in this country. So, what else could we do except for turn to Jhesica and Alejandra for some vital local advice.
Jhesica pulled out all the stops. She spoke directly to Yeison, the man from whom we were buying the car, to talk out each step of the process and clarify the many miscommunications exchanged during our broken Spanish conversations with him. Next, she solicited the aid of her aunt, herself in the bus making business. Covering all of our bases for us, all we had to do was sit on the sidelines, wait for Jhesica to update us on how it was all going, and simply show up when a signature was needed here or there. We quite simply could not have done it without her.
It didn't end there. When our car was at last under our ownership, there was plenty to do. We had to have her serviced and repair a series of damages, buy a new tire, fix the radio, add seat belts and head rests to the back, and install a roof rack. This list of errands would have overwhelmed us. Along to the rescue came Jhes' cousin Daniela and her boyfriend Carlos. These two became our guardian angels for a week, chauffeuring us around the city to get the car work done, while we embarrassingly napped in the back. Fighting pica y placa (every other day, your car is prohibited from driving during peak traffic hours), we labored throughout Bogota to get the job done. Without them, we'd have spent about 10 times the money and we'd probably be in Bogota for another week… or two.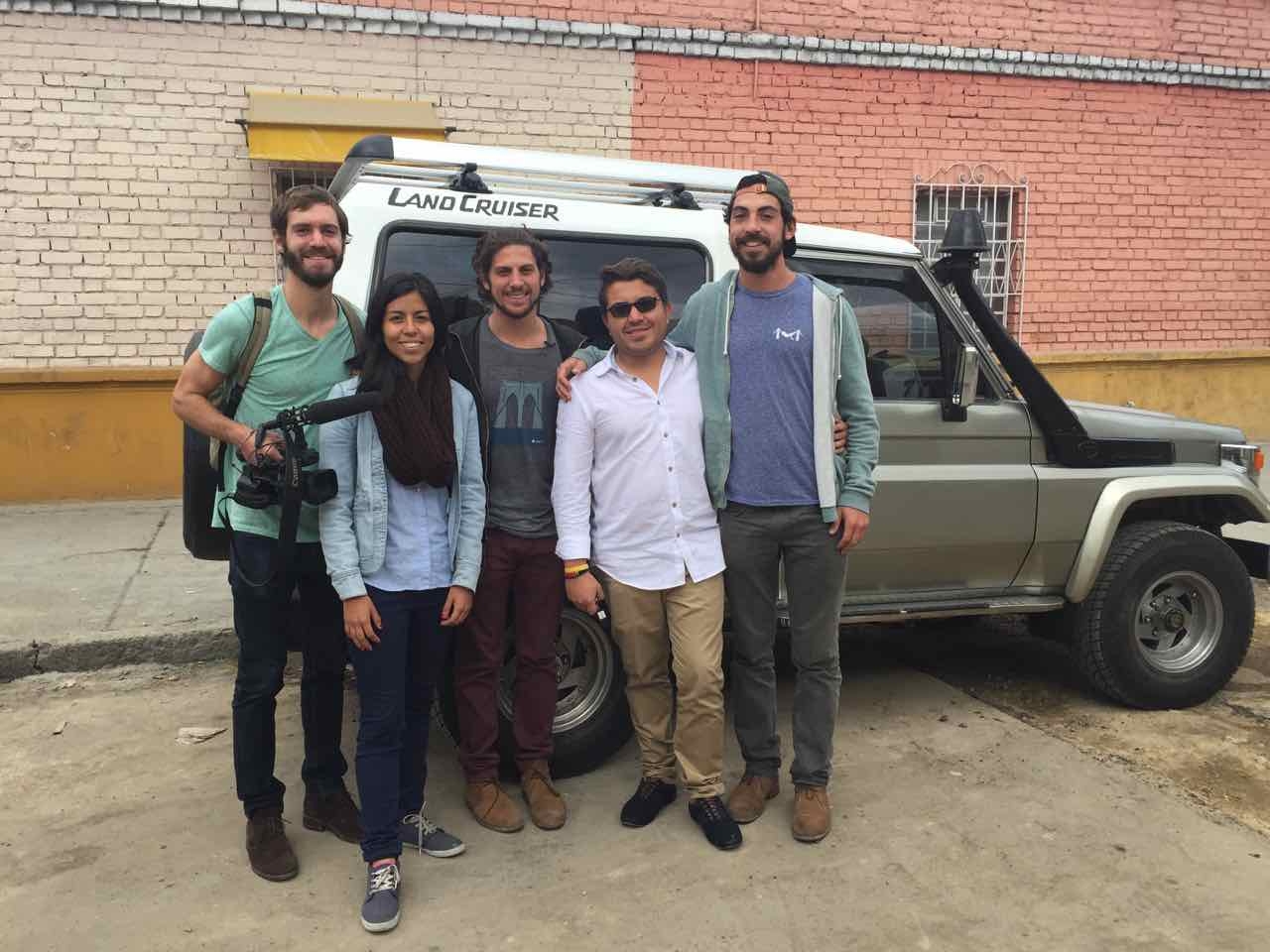 We are planning to give this car the love that the Santa Maria could never hold on to. That begins with a name. We could think of nothing more fitting than Velita, which in Spanish means "Little Candle." We donned her with this title because the day we officially closed the deal it was Dia de Las Velas in Colombia. On this day, families and friends meet in parks across the city, light colorful candles, and take selfies. To us, Velita has a symbolic significance as well. She will be our little light that will illuminate our path to the end of the world. Now that she's in our hands, we're ready to revive our road tripping ways.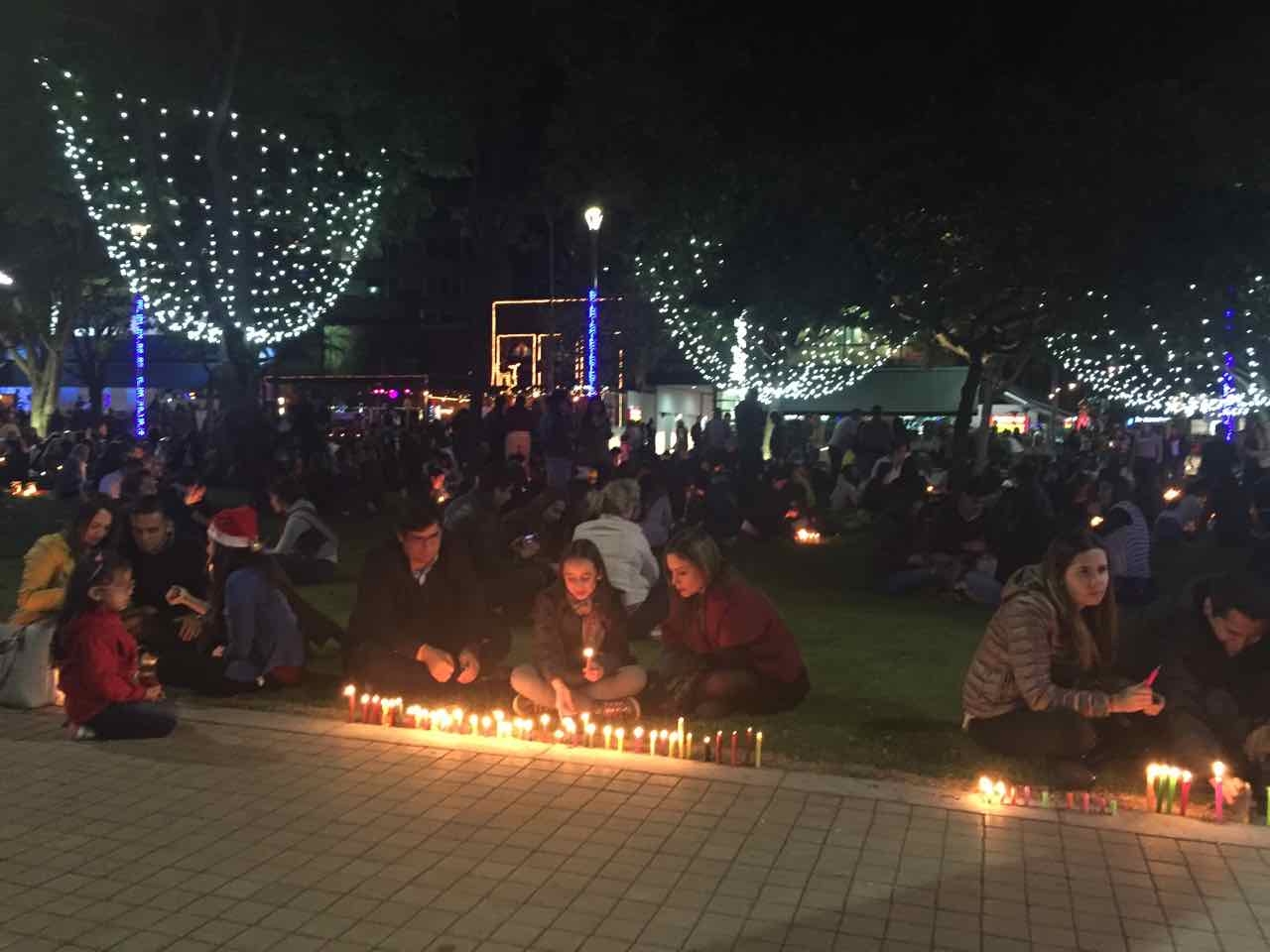 Traveling across Europe, Central Asia and now Latin America has enlightened us to the warmth so many people share with others. From friends to family, acquaintances to complete and utter strangers, hospitality is more than a common decency in many cultures; it is a tradition upheld with the utmost of respect. For as much as we applaud and appreciate the nonstop storm of hospitality that overwhelms us in every corner of our adventure, what we experienced in Bogota by our amazing friends Jhesica and Alejandra redefined generosity for us in a new way; in a way we can never forget.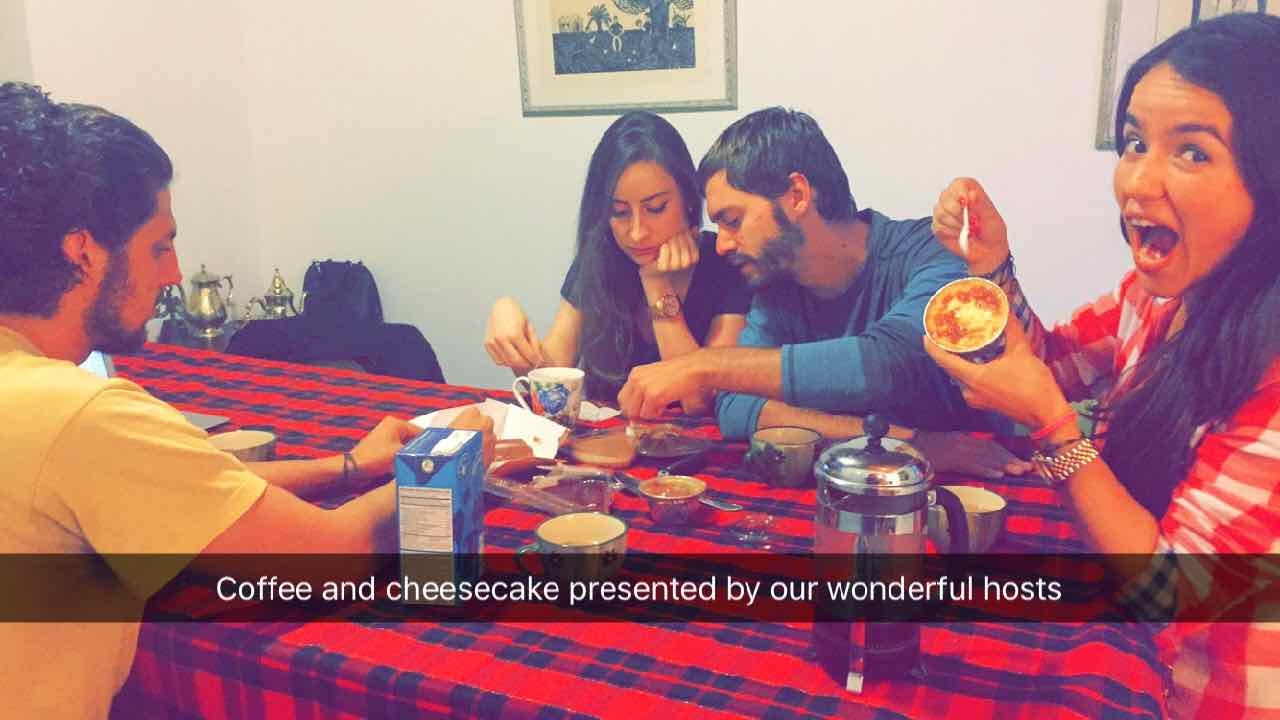 We've had the chance to reflect on the striking differences between hospitality in our own culture and what we've witnessed on the road. For as much as traveling abroad reminds us so often of why we love home, one shortcoming we recognize about our city is a latent lack of hospitality. Out-of-towners often get in our way and become a burden on the normal busy routines of our lives. We treat them as such. An old friend might come and visit New York, hoping to find a couch to sleep on and get a tour of the city from a local. A definitive level of how close this visitor is to us determines our level of accommodation. A close friend earns a night of for dinner and maybe a couch to sleep on. A friend of a friend maybe gets to meet us out for a beer. Beyond that, nothing is typically expected. When it comes to strangers, you're even more out of luck.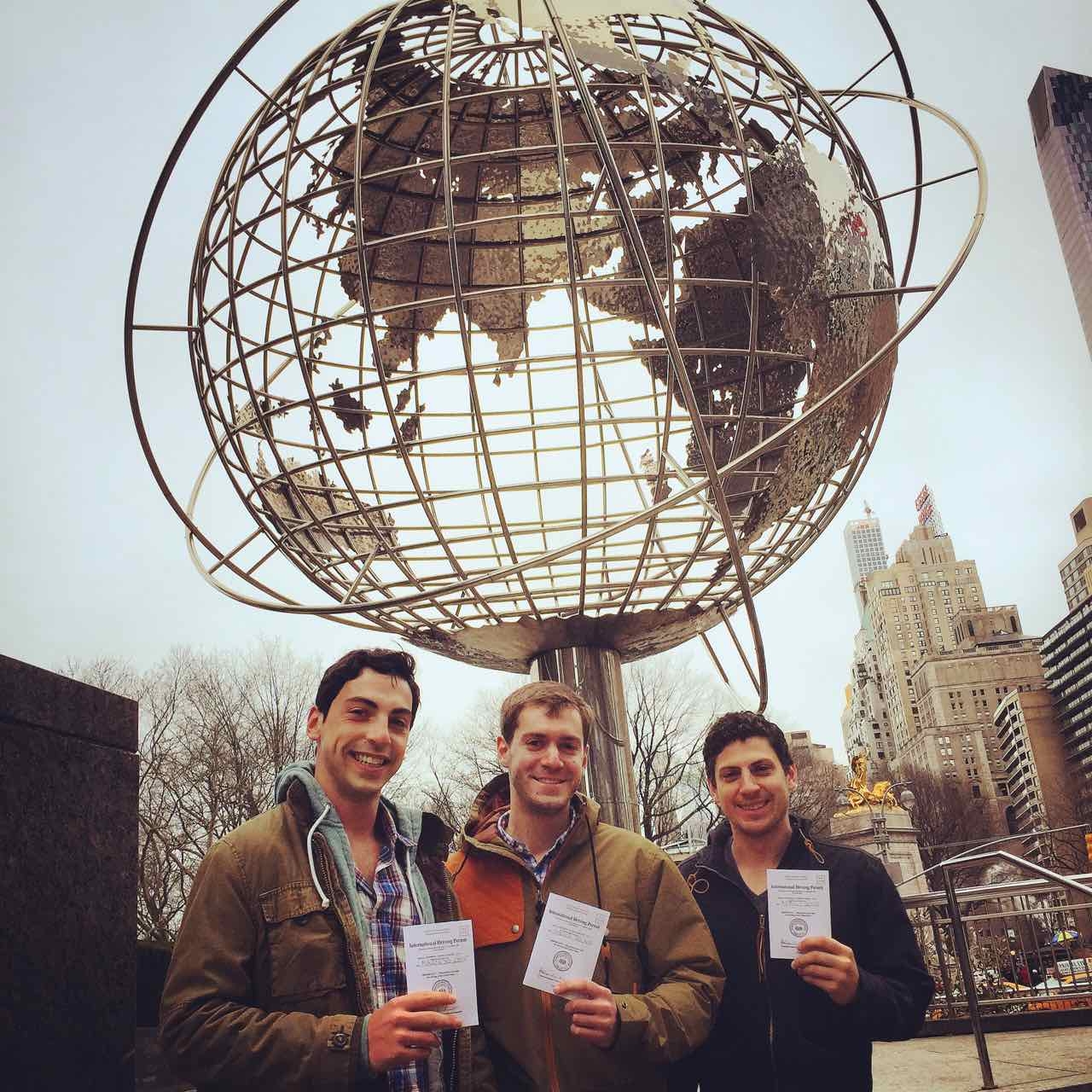 Here in Latin America, when we find ourselves lost and in need of a local's direction, we are met with an abundance of kindness. In New York, a tourist is someone standing in the way during our speedy commutes to work. We intend to change this attitude. Of course, we are still a long way from returning home and will be receiving no guests of our own any time soon. We have thousands of miles of unchartered terrain awaiting us and we will be visitors to someone else's land each step of the way. With our own limited resources in mind, it will be nearly impossible to match any future acts of hospitality in kind. What we can offer is gratitude, appreciation and a steadfast intention to pay it forward.