The following post details the Global Goulets' journey from November 14 to November 20:
Making it to Medellin
After hours of buildup, driving through the abandoned countryside, along curvy mountainous highways into the peaking dawn of day, the first suspicions of a booming city came into sight. Through hazy morning fog, the outskirts of Medellin took form, bunches of brick built houses nested along the bottom halves of rolling green hills, growing larger in number and busier in attitude the closer we inched towards Medellin proper. Countryscape bloomed loudly into cityscape. More people, more houses, more activity. The 14-hour overnight bus ride from Cartagena had prepared us well. Day one in Medellin awaited, and so did more misadventure.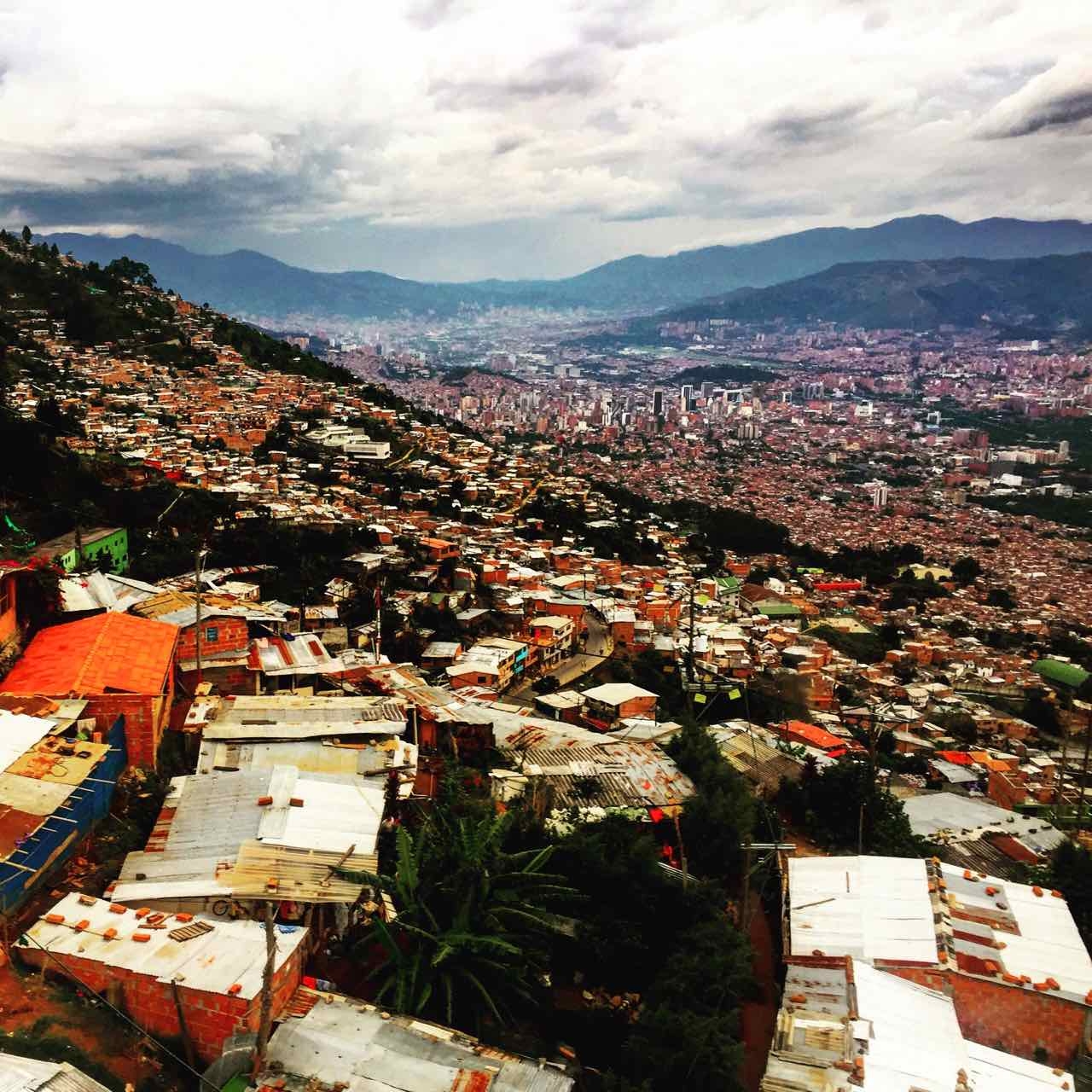 It was that morning that the next in our rotating cast of guest characters arrived. Faraan had been Eric's best bud since they were randomly paired as freshmen roommates at Wash U. They'd grown up together through their formative college years. But when Eric abruptly joined Brian and Alex on the Mongol Rally and subsequent Rally to the End of the World, Faraan remained on the typical career trajectory as a consultant in New York.
With Benny still in the fold, Faraan took our crew to its capacity. Now rolling 5 deep, we rendezvoused with yet another Wash U alumna, Rush, who planned to take us up Medellin's modern metro cable. Rush as well deserves her own introduction. Always an outside-the-box thinker, she decided to make a dramatic change in her life when she up and moved her life to Medellin. We could certainly understand why. As we flew up the cable car, which recalls Roald Dahl's Great Glass Elevator, we marveled at the city nestled in the hillside below. Higher and higher we soared, as the city seemed to double, triple, then quadruple in size.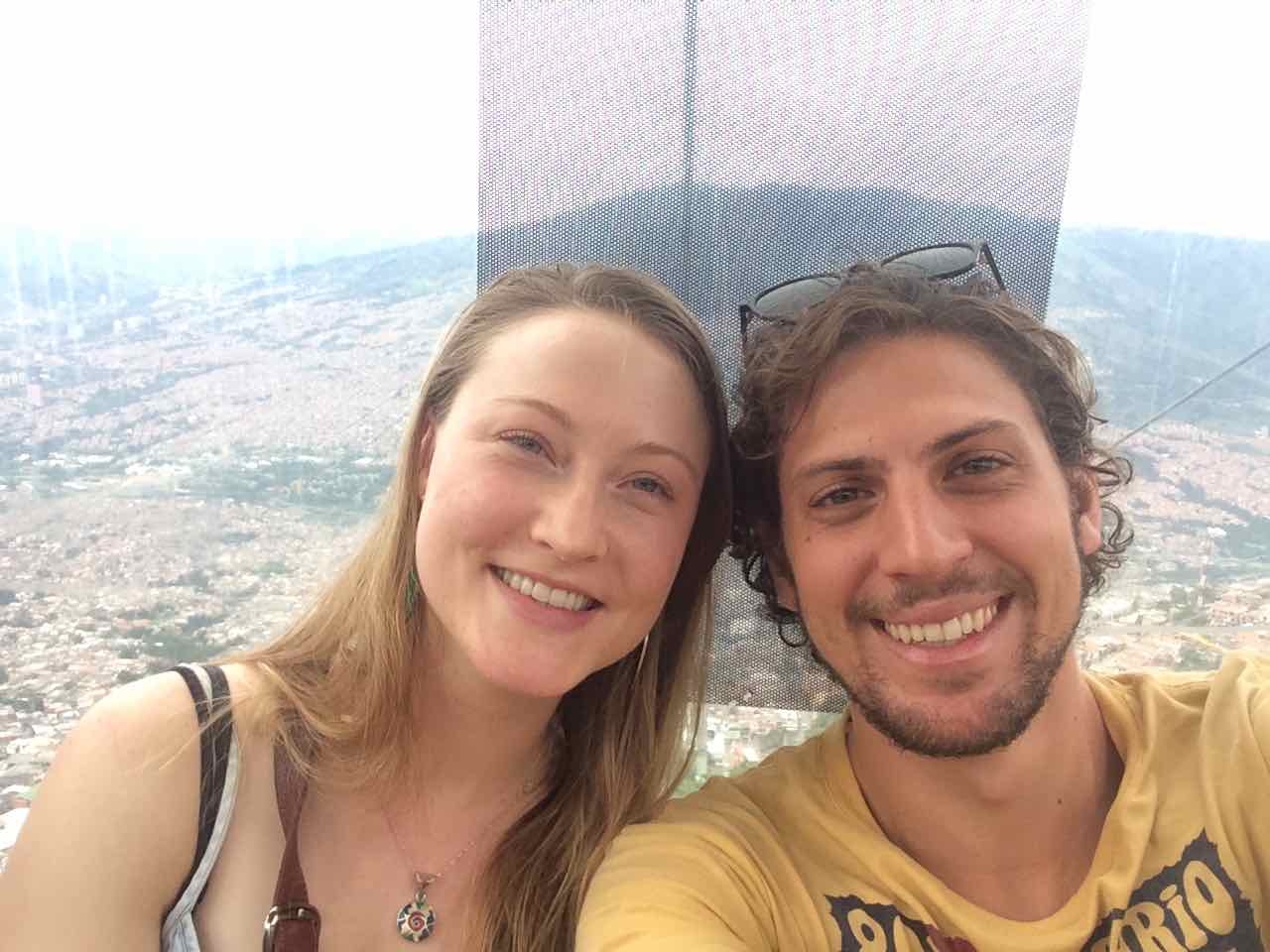 We thought the outing with Rush culminated with that view over the city, but we were wrong. The cable car stopped ascending and began moving beyond the city limits, into forests adorned by towering pine trees. When the ride came to a close, we were let out into a charming Sunday market. Suddenly we felt we were hundreds of miles from the hustle and bustle of Medellin, in a scene perhaps more akin to colonial New England. Organic food cleansed our palette of the lasting fried fiesta of flavors found in the nearby city, while we pleasantly browsed the neat little handicrafts presented at stalls all around. We topped off our afternoon with a typical Colombian monster almuerzo (lunch). When it was all said and done, we lazily ambled back to the snazzy Airbnb apartment Faraan had so generously rented for us.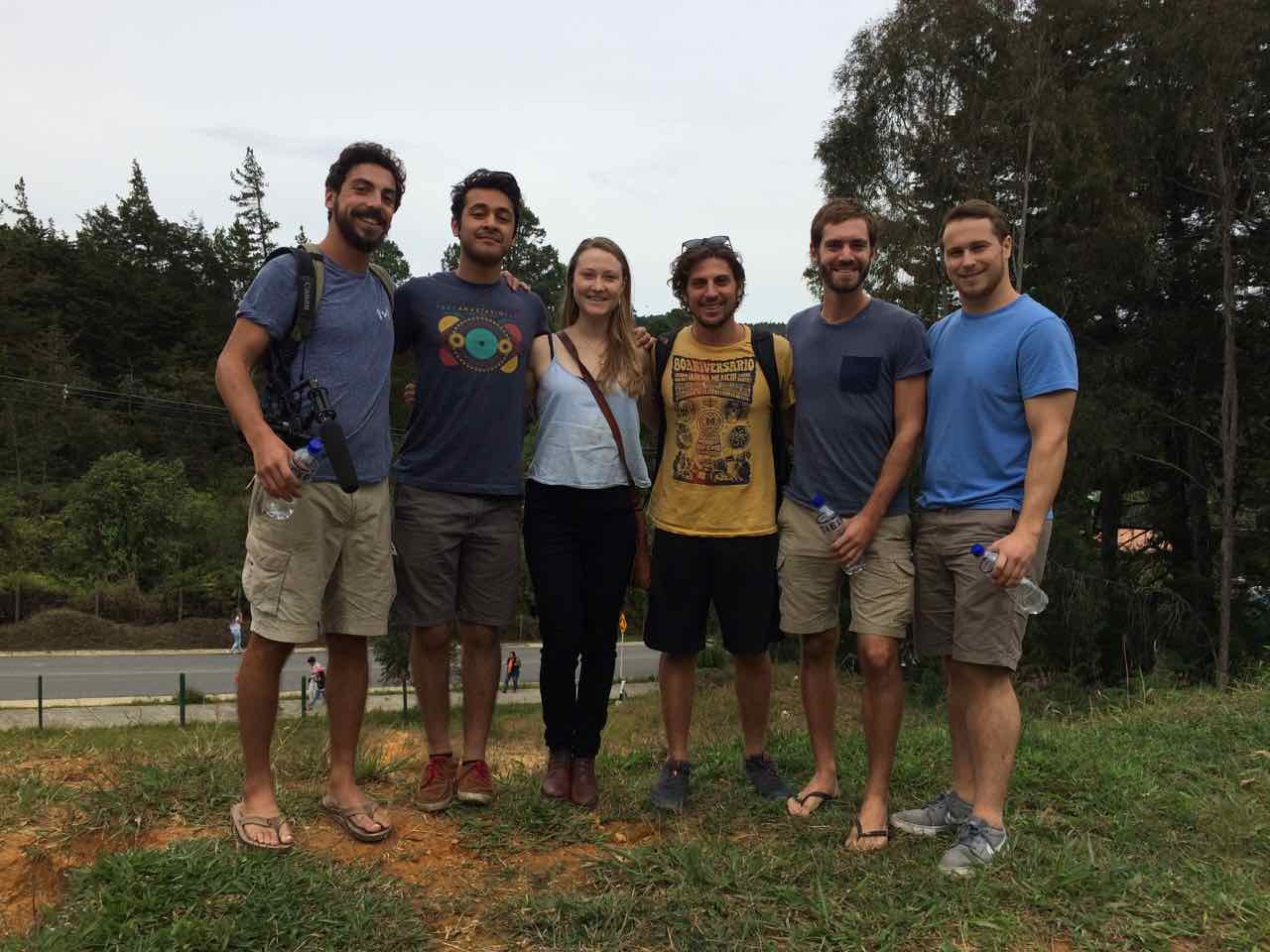 Our free walking tour through Medellin presented us with yet another example of a city (or country) with an undeserved reputation. 20 years ago, this was simply not a place to visit. Crime, drugs, and violence plagued the nation, with Medellin at the center of it all. Pablo Escobar remains perhaps the most infamous Colombian across the world. But things have changed. Medellin has completely shed this unwelcoming exterior, revamping the city with the new metro system, infrastructure, and dozens of other public projects. We enjoyed doing what we so rarely allow ourselves time to do wherever we visit: take a real, highly informative tour of the city's key landmarks, history and culture. As much as we learned a great deal about Medellin's rich history, so too did this exploration into the past reinforce what we'd already come to love more than anything about this country – it's incredible people.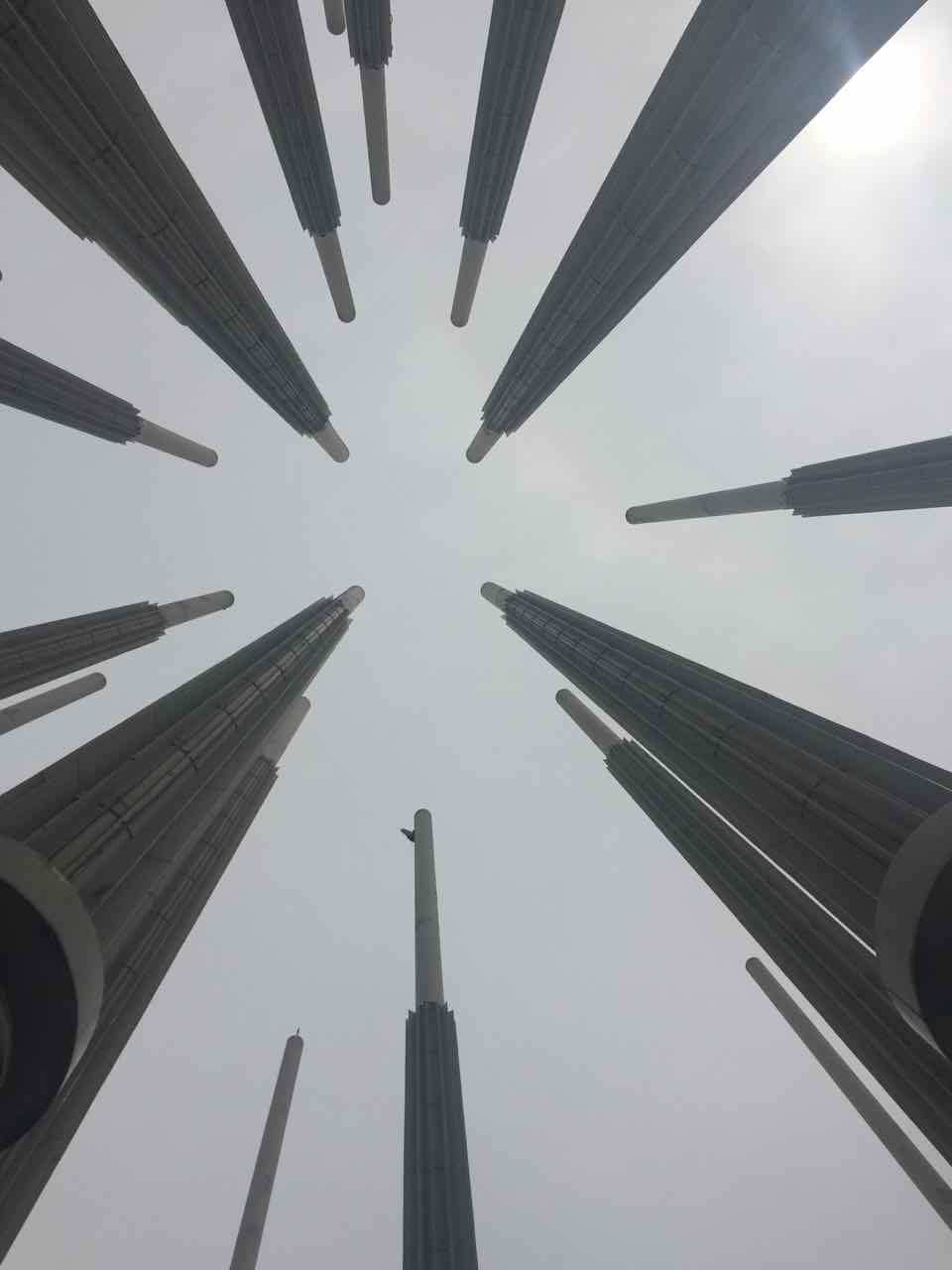 With Faraan still in tow and Benny back in the big apple, we rallied on (by bus, of course) to Salento, a picturesque pristine paradise set into Colombia's iconic coffee region. There we drank tons of coffee, of course, to ready ourselves for one of our favorite activities: aimless hiking through beautiful nature. We jumped in 50s era jeeps and motored through plush green farmlands to Valle de Cocora. Our adventure began in the valley's more muddled trenches and then up to a stop-you-in-your-tracks hummingbird reserve.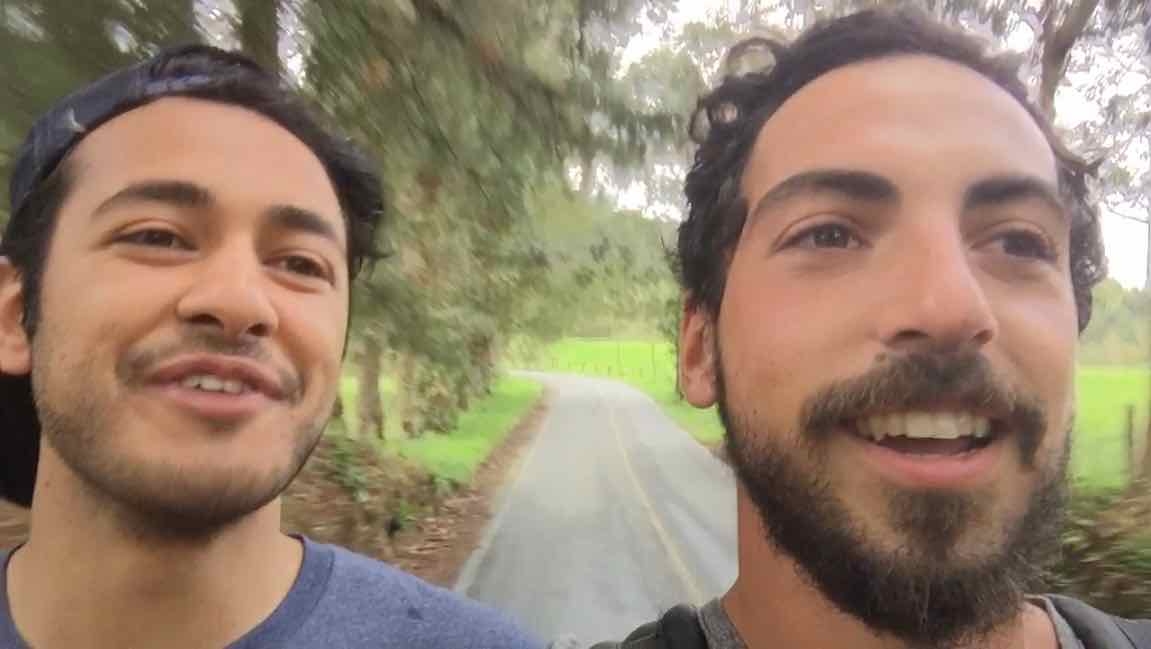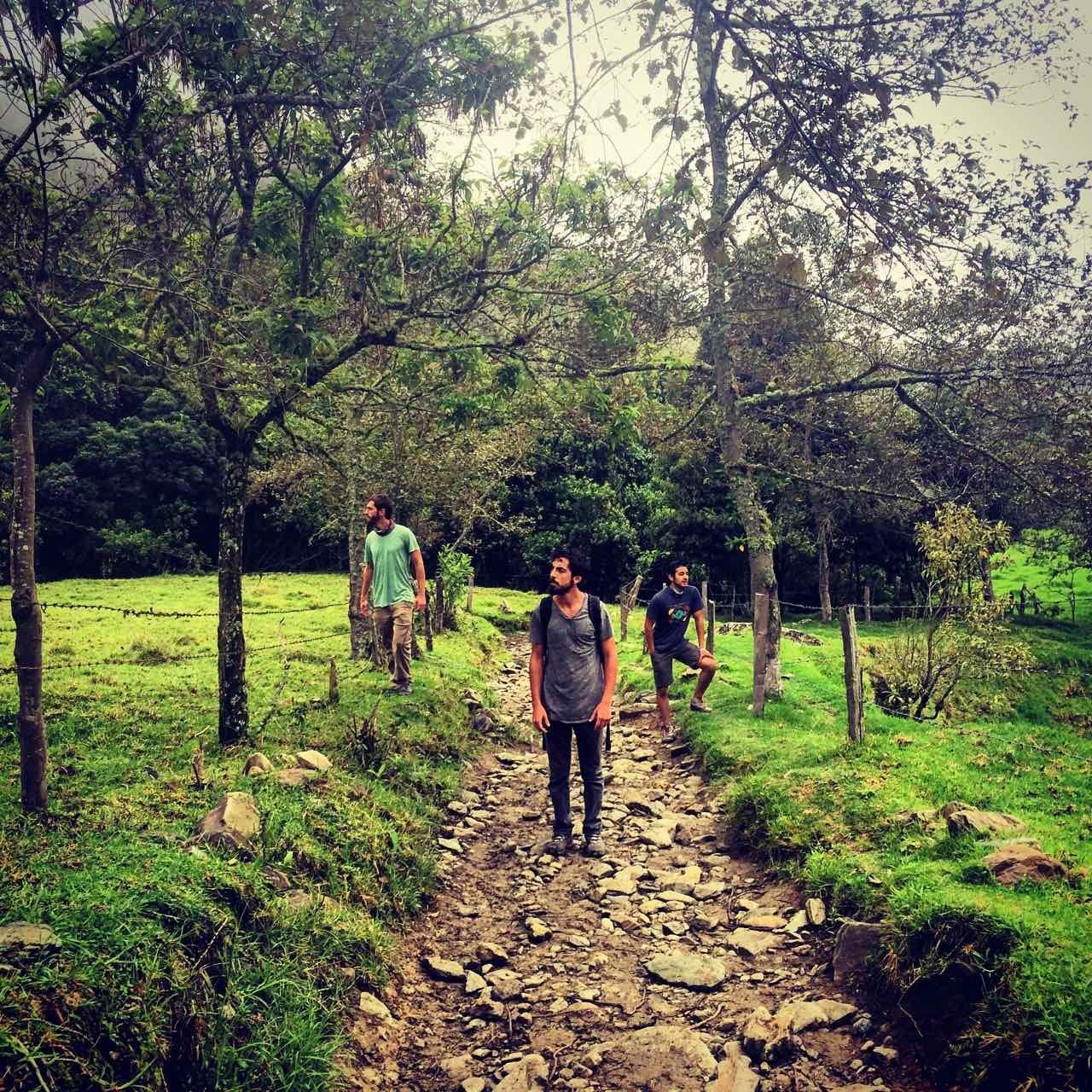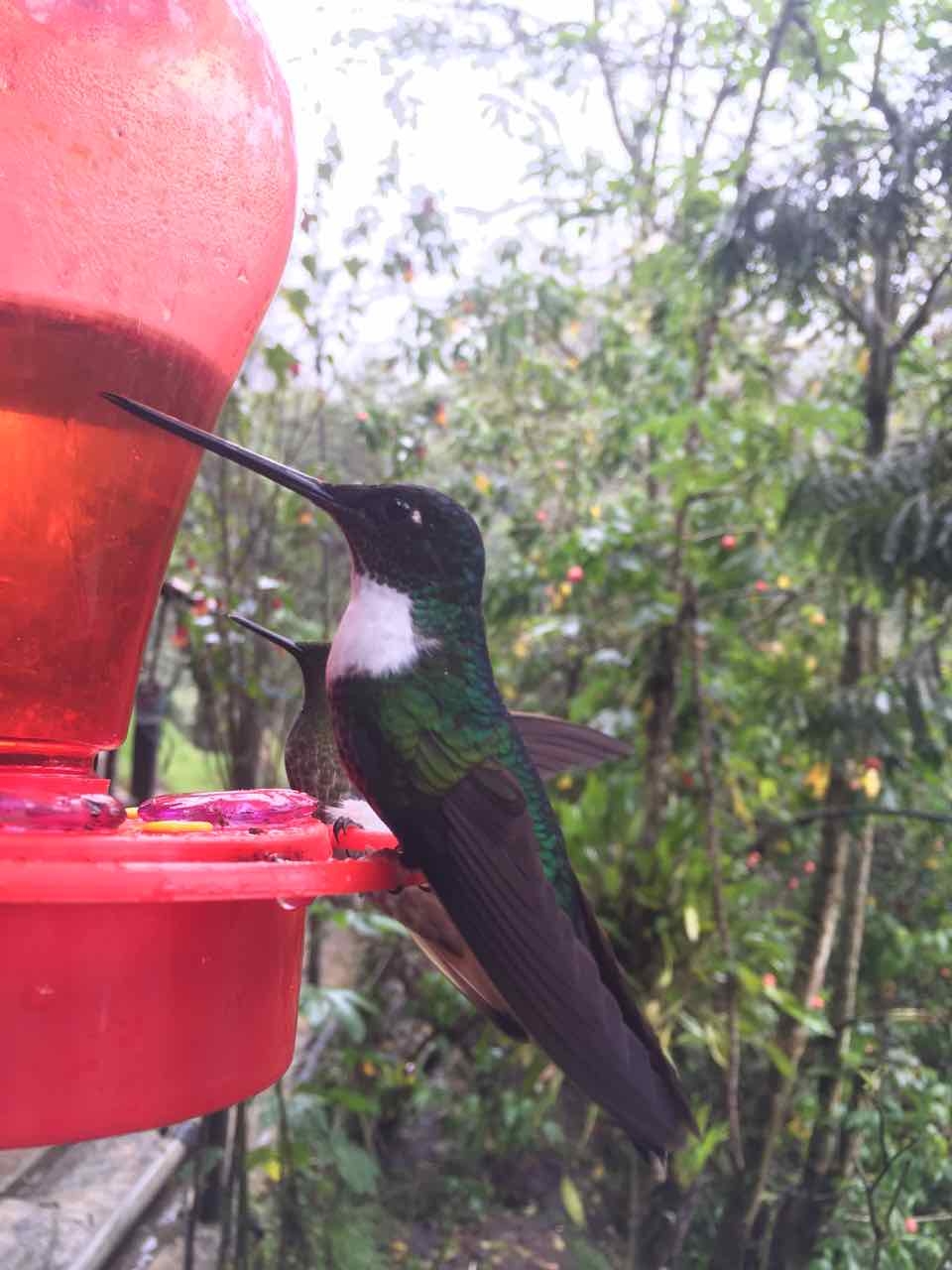 Hiking up a surprisingly sharp incline, without certainty we remained on track, we look before us to see a green clearing. On this farm, we paused for a calming moment to catch our breath. We looked out behind us to see swirling thickets of clouds hovering boldly above the dense forests through which we'd just risen. Then, suddenly, the clouds dispersed. Where we'd previously felt to be above the entirety of a valley, a monstrous mountain clarified in our immediate line of sight: towering, green, and powerful. As the clouds continued their dance in the wind, the peak's zenith continued to rise. We marveled, wowed, and moved onward.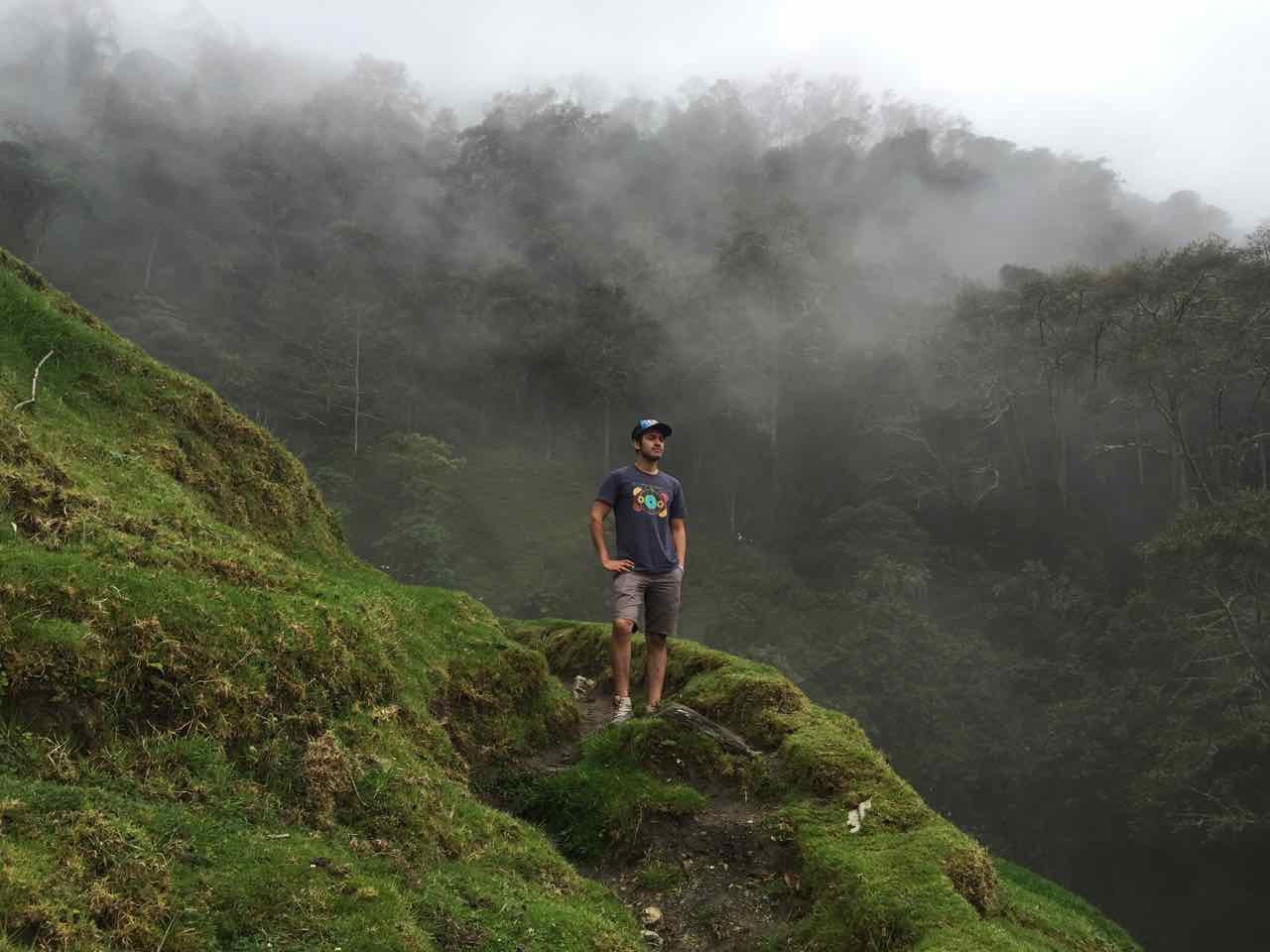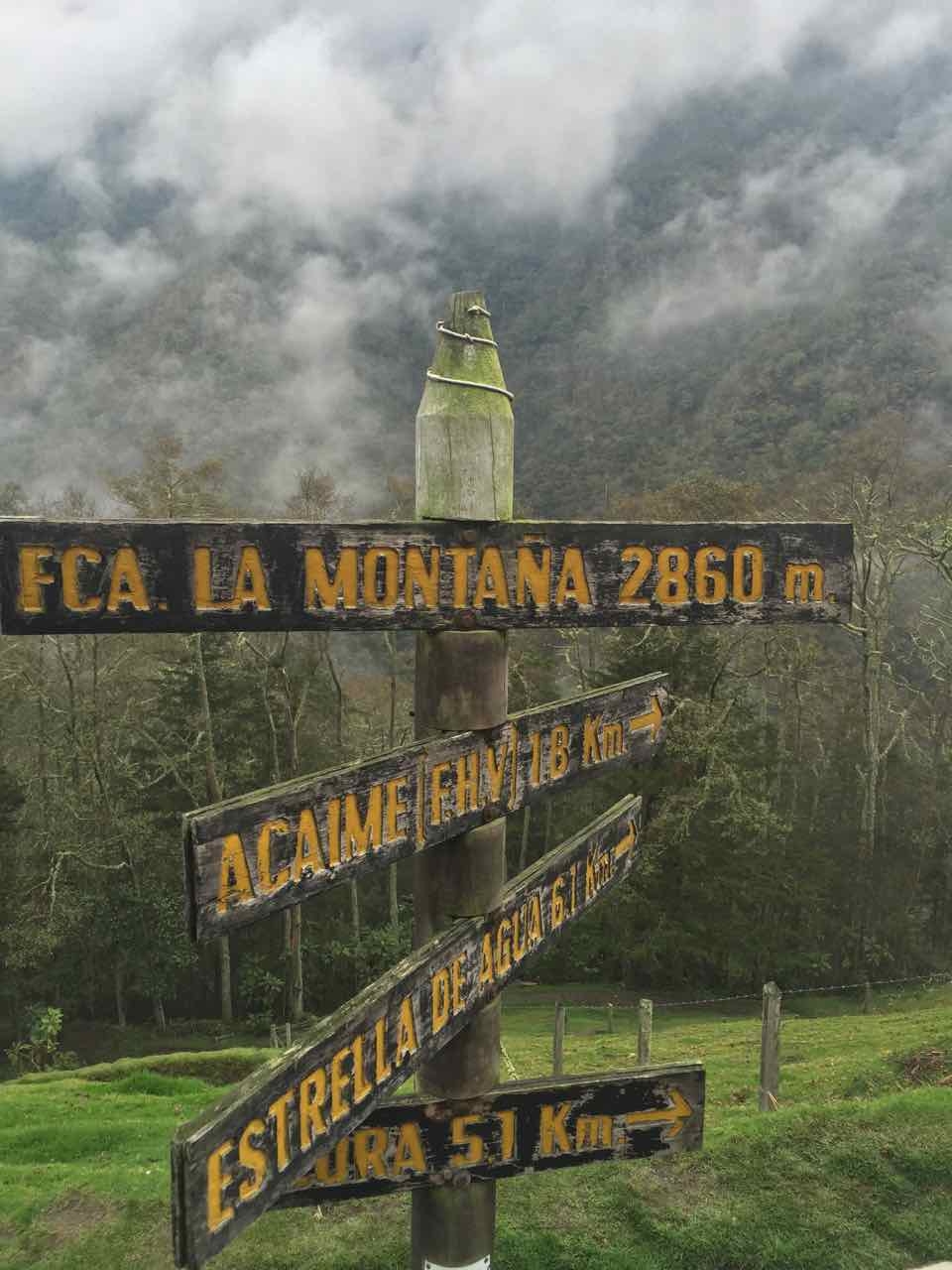 Trekking down, the path hugged the mountainside's ledge like the frosting around a layer cake. Clouds whistled away from the valley's vastness. The sun and its blue sky pushed through the whitening clouds, erasing the grey haze that had hidden the day. Now Valle de Cocora revealed itself, with its Lorax-like landscape, dotted by disorganized rows of Wax Palm trees that led to the fresh flowing river through the heart of the valley. Horses and cows grazed calmly amidst the green pastures. The hearty vibe of our natural surroundings matched our free flowing chatter, as we philosophized our lives with Faraan and his perceptive take on just about everything.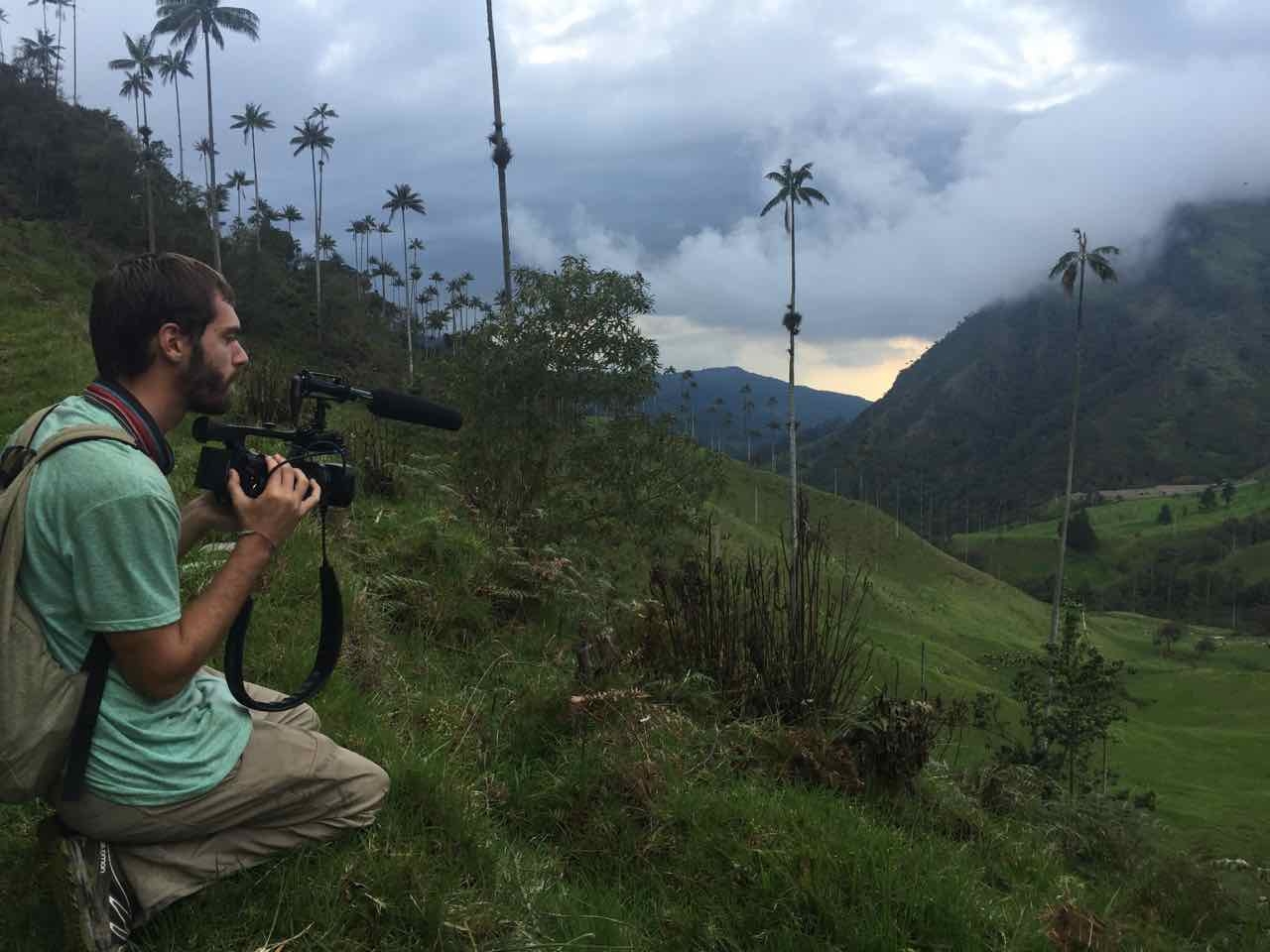 Faraan experienced a night in our damp and possibly moldly castle of a tent. He calmly put up with the stress of carrying our zillions of pounds of stuff from one place to the next. His go-with-the-flow mentality meshed harmoniously with our own "you never know what's around the next corner" approach. But best of all, it was a true pleasure to see a face as familiar as his in the midst of our journey. He excitedly reminded us of the changes he'd noticed in us. In fact, his observations were so personally profound he offered to write up a whole piece, which we are excitedly publishing in tandem with this post.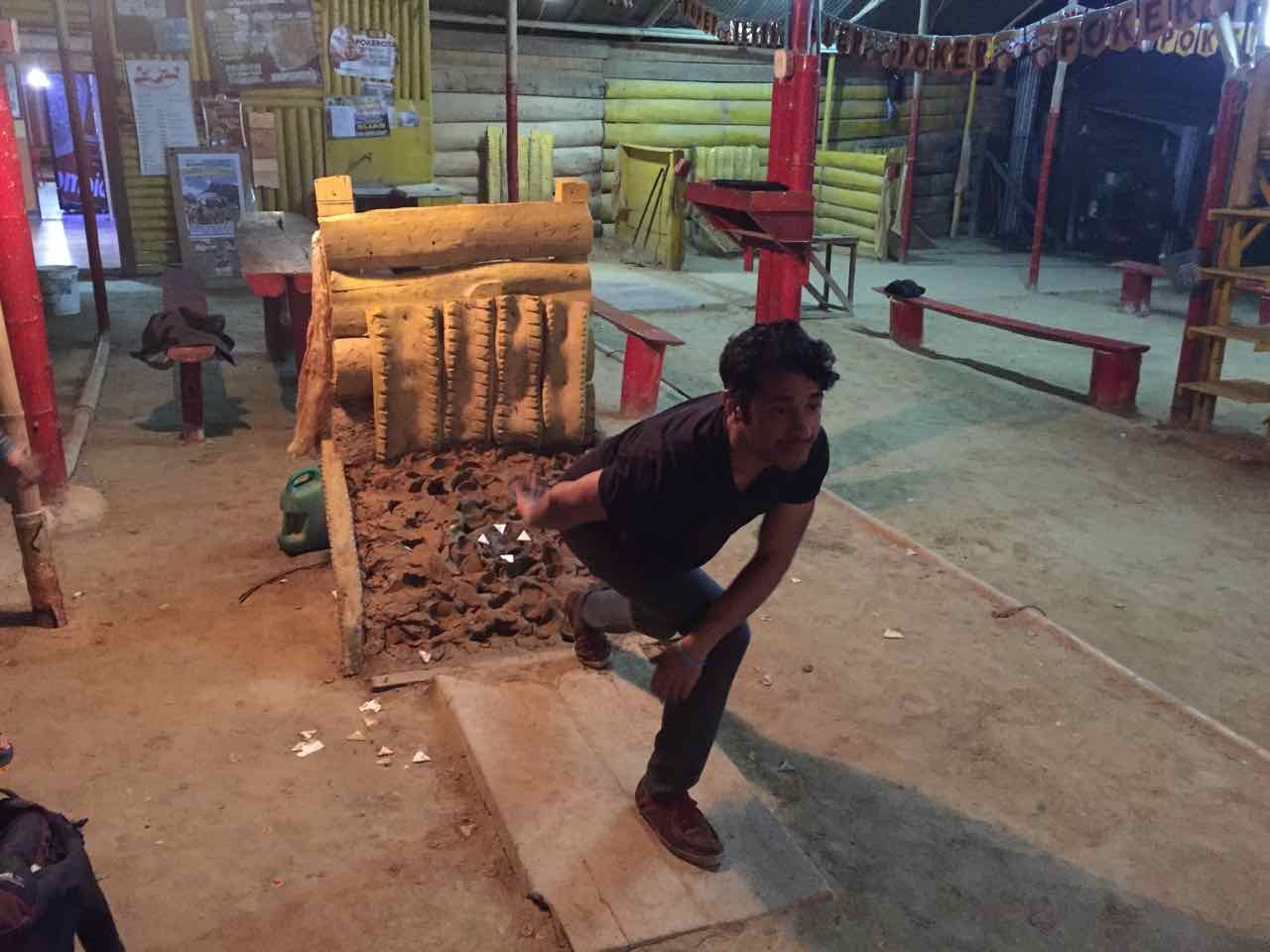 We're glad to be stirring up so much self-reflection in a friend as close to us as Faraan. At the same time, his visit delivered a dose of what life is like back in New York. From what he shared, it sounded like our friends are doing great and everyone's lives are moving forward in a healthy and mature way. But what does that mean for us?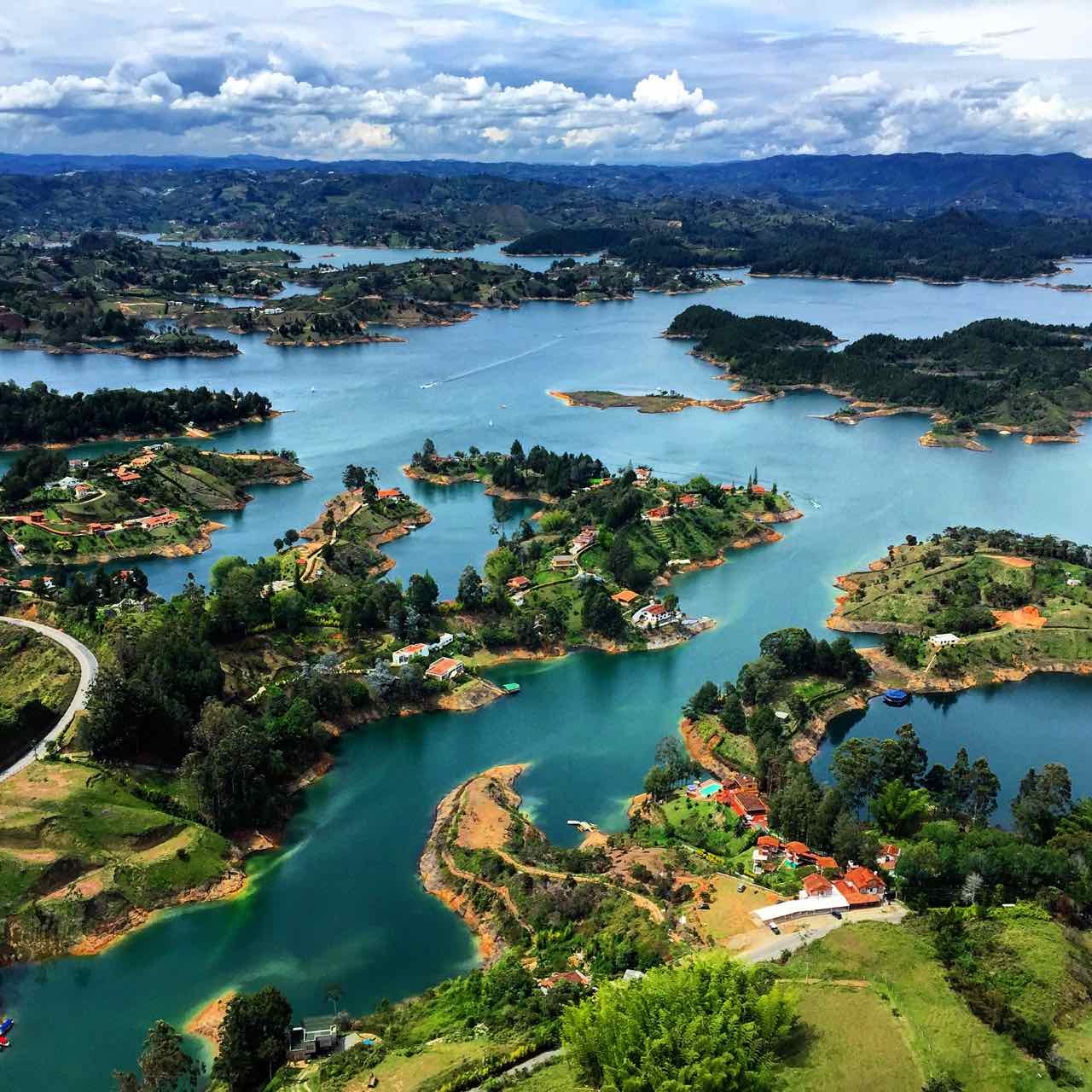 It is hard to conceptualize and contextualize the eight months we've spent on the road while we're this deeply entrenched in our own excursion. It's even more challenging to take a step back and look at it with some external perspective. That's where Faraan truly filled in the gaps for us. Life back at home ticks onward, for sure. Friends get promotions, move to new apartments, and settle into new relationships. Nonetheless, we were reminded that this experience, with all of the doubts that come along with taking a 1-year hiatus from "real life," is something that we should never – in a million years – regret.