The following post details the Global Goulets' journey from November 2 to November 15:
A Continental Transition
It had felt like a lifetime in Central America. What has always looked like no more than a blip on the map swallowed up 7 months of our lives. We entered into Mexico as wide-eyed wanderers, a sponge ready to be ripped out of its plastic casing with the utmost intention of soaking up everything. We felt we'd done the lands from Mexico down to Panama justice and they returned the favor handsomely. No robberies (*knock on wood*), no scarring injuries, no regrettable failures; only unmistakable and unequivocal experience, captured carefully and abundantly on camera. But now in South America, things are different.
The delay is over. We will drag our feet no longer. Our footage is our greatest asset and we're confident we've over-delivered on our commitment to make 13 episodes of honest reality television. It's time to turn up the heat. Our newest mission is to buy a car somewhere in the vastness of Colombia; something with a bit more character this time around. Once we've zeroed in on a target, we will make the sale, pack it to the brim our always growing mass of belongings, and rally on to Argentina at a more motivated pace than we've done up to now.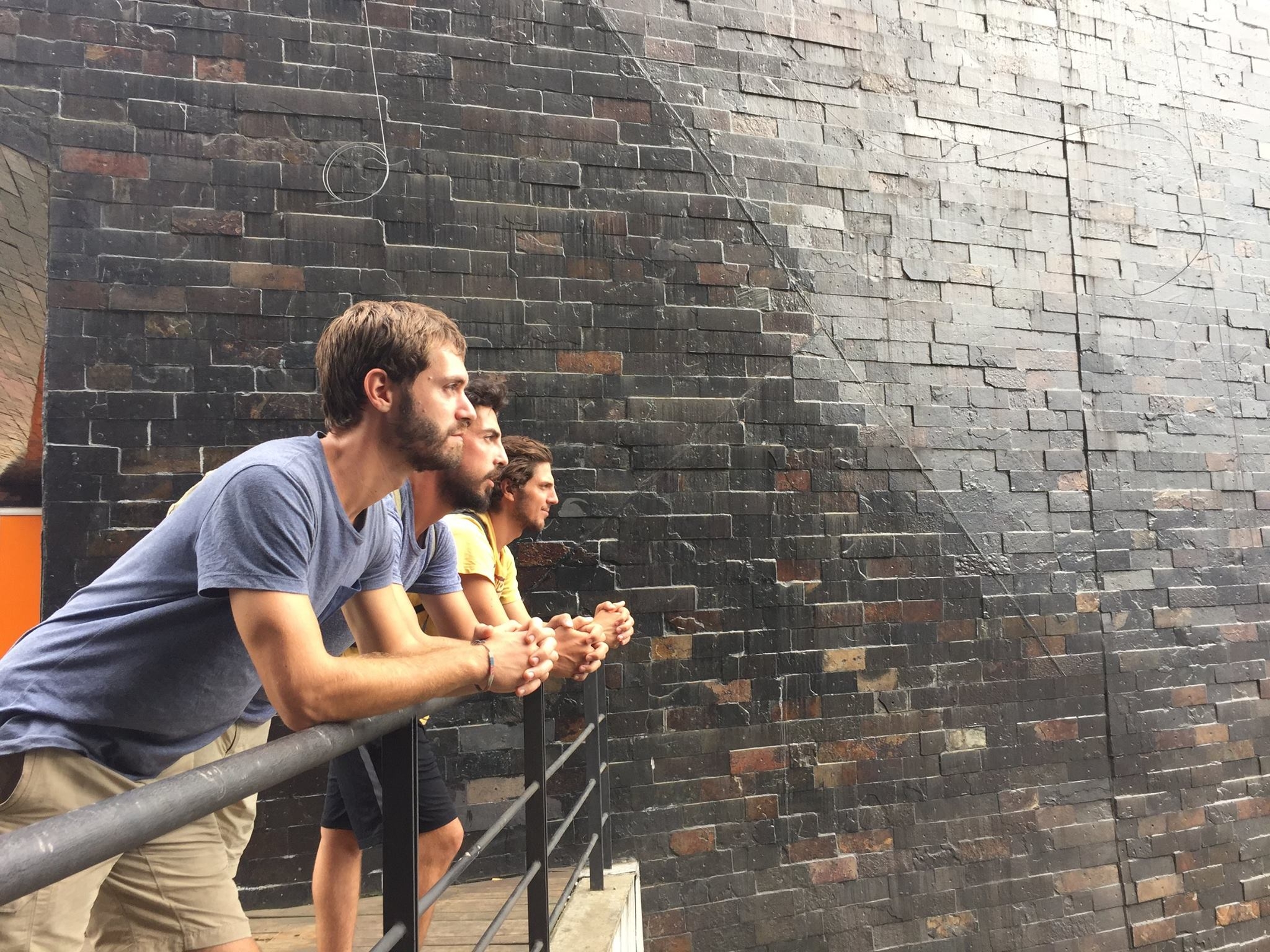 San Blas Bliss
Our final days in Panama were not in fact in Panama City, as we've previously claimed, but rather in the deepest reaches south of the Caribbean. The San Blas Islands have earned a reputation that sends shivers down the spine of any intrepid traveler. Its 365 islands one-up each other with wallpaper-worthy beauty. Some overflow with palm trees, surrounded by turquoise waters, while others are lined with the breathtakingly quaint houses of the wonderful Kuna people, with whom we earnestly enjoyed each of our limited interactions. Walking through villages, we smiled and said "hola!" on repeat to the peaceful and welcoming island dwellers, as we searched for whatever fresh fish could be acquired for dinner.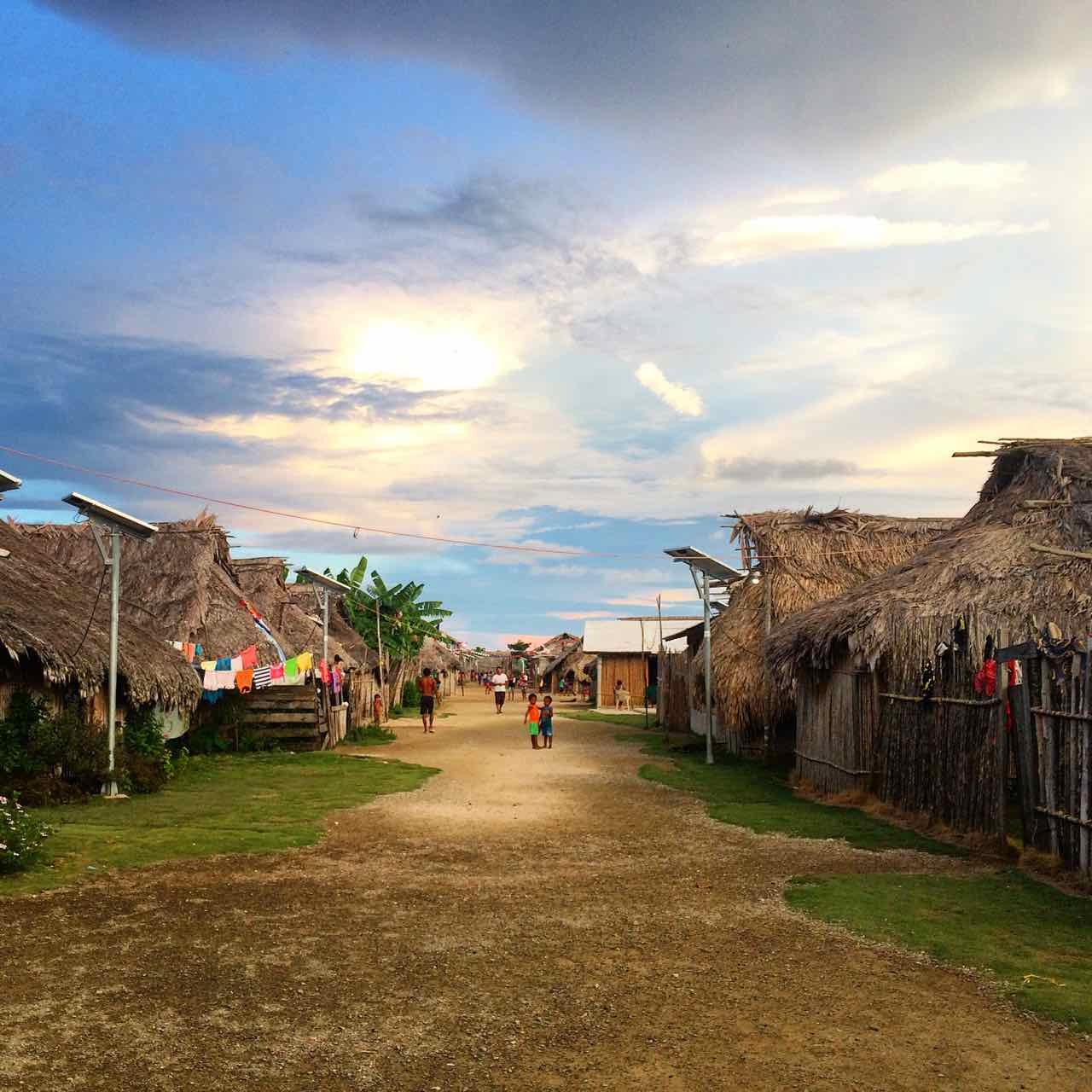 Captain Rudy earned every pretty penny of the painful price this 4-day sail cost us. Always a beer in one hand and a bottle of rum in the other, el capitan managed to cook up 3 bomb meals a day with lobster a recurring feature, navigate our way through bumpy seas, and find us exciting stopping points to anchor at the end of each day.
We three were not alone in this voyage aboard the African Queen; eight others came along for the ride. German and English dominated as the means by which conversation crossed the airways, with a sprinkle of Spanish for good measure. With a crushing ratio of 9 guys to 2 girls and no place to go explore at night besides the 55-feet length of the sailboat itself, our favorite game, "is this rum?" took over each evening as the sun went down and uproar turned up.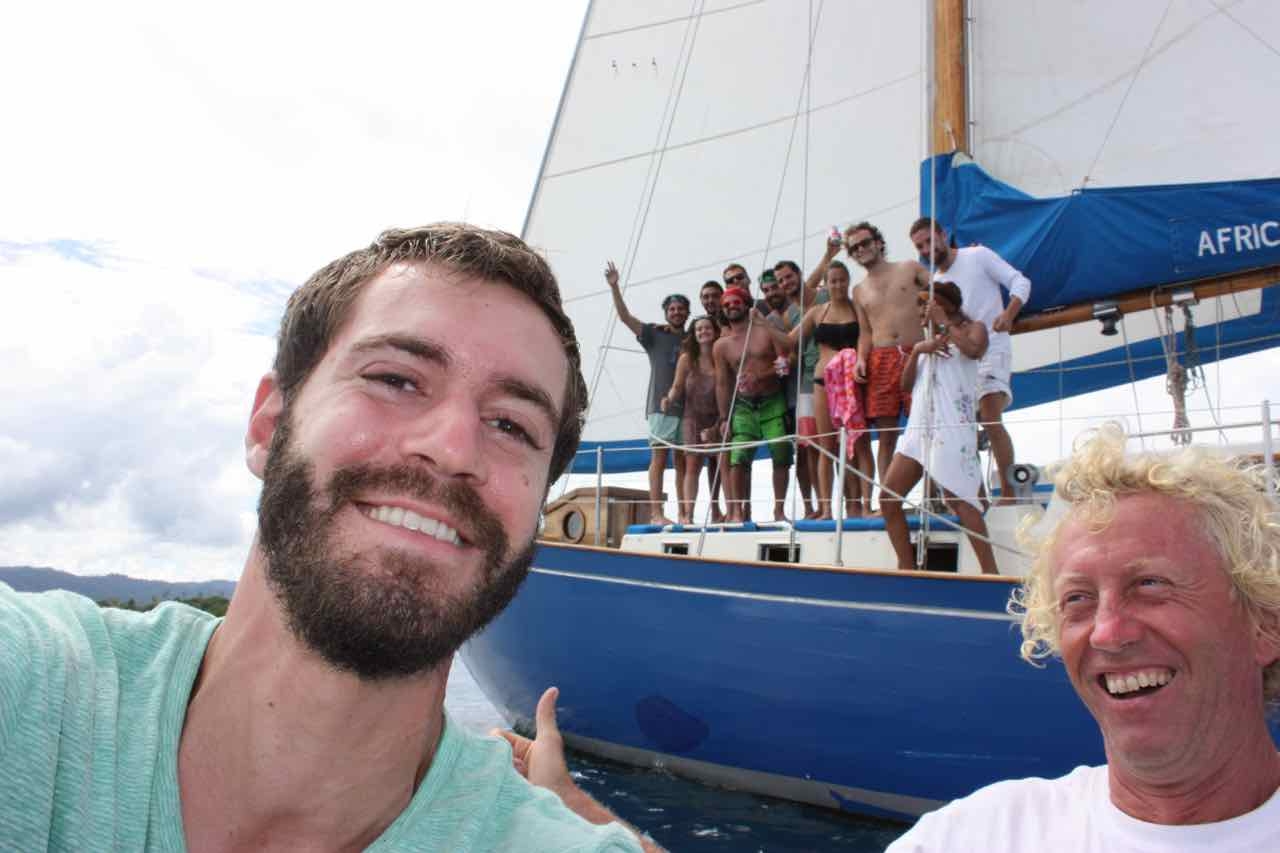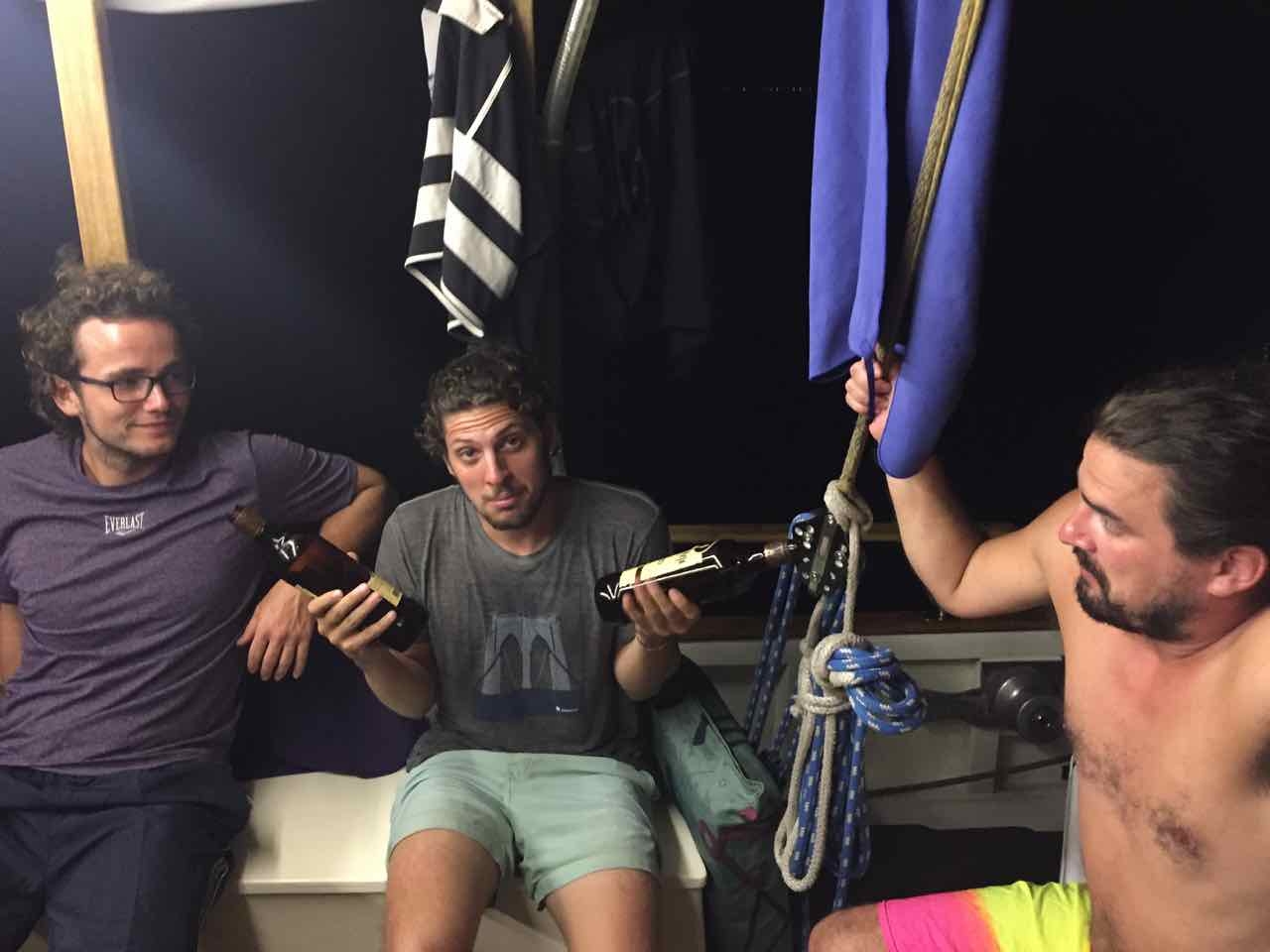 Our days out in open ocean followed an unpredictably familiar schedule: wake up, eat, swim, read, nap, eat, swim, read, explore an island, eat, drink, and sleep. A life we could all get used to. Admittedly, this routine reads as nothing more than your typical tourist vacation. To that we present no counterpoint, no rebuttal. It was even easy to push aside in our minds the impending horror of carrying 10 massive bags of luggage on our persons without the protection a car affords in a country we did not know. For the time being, at least…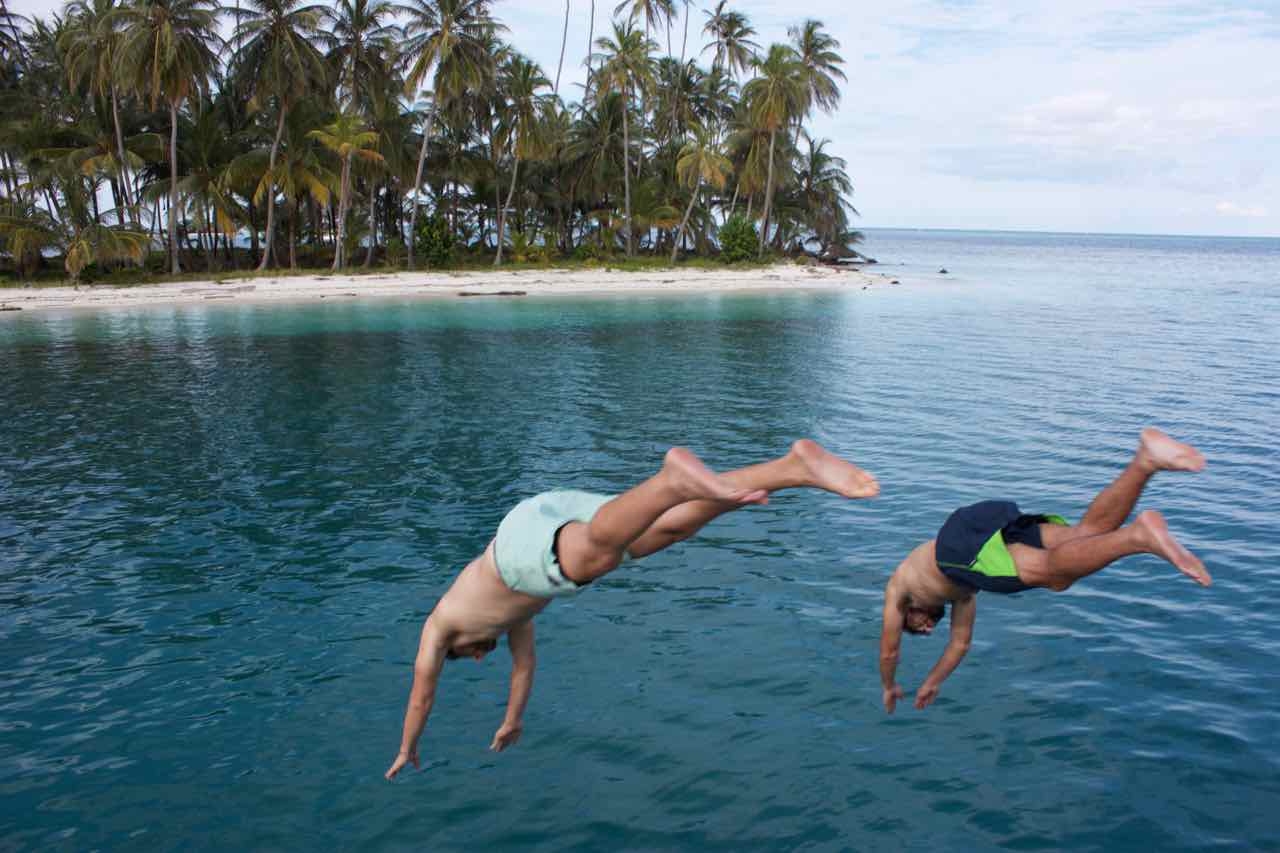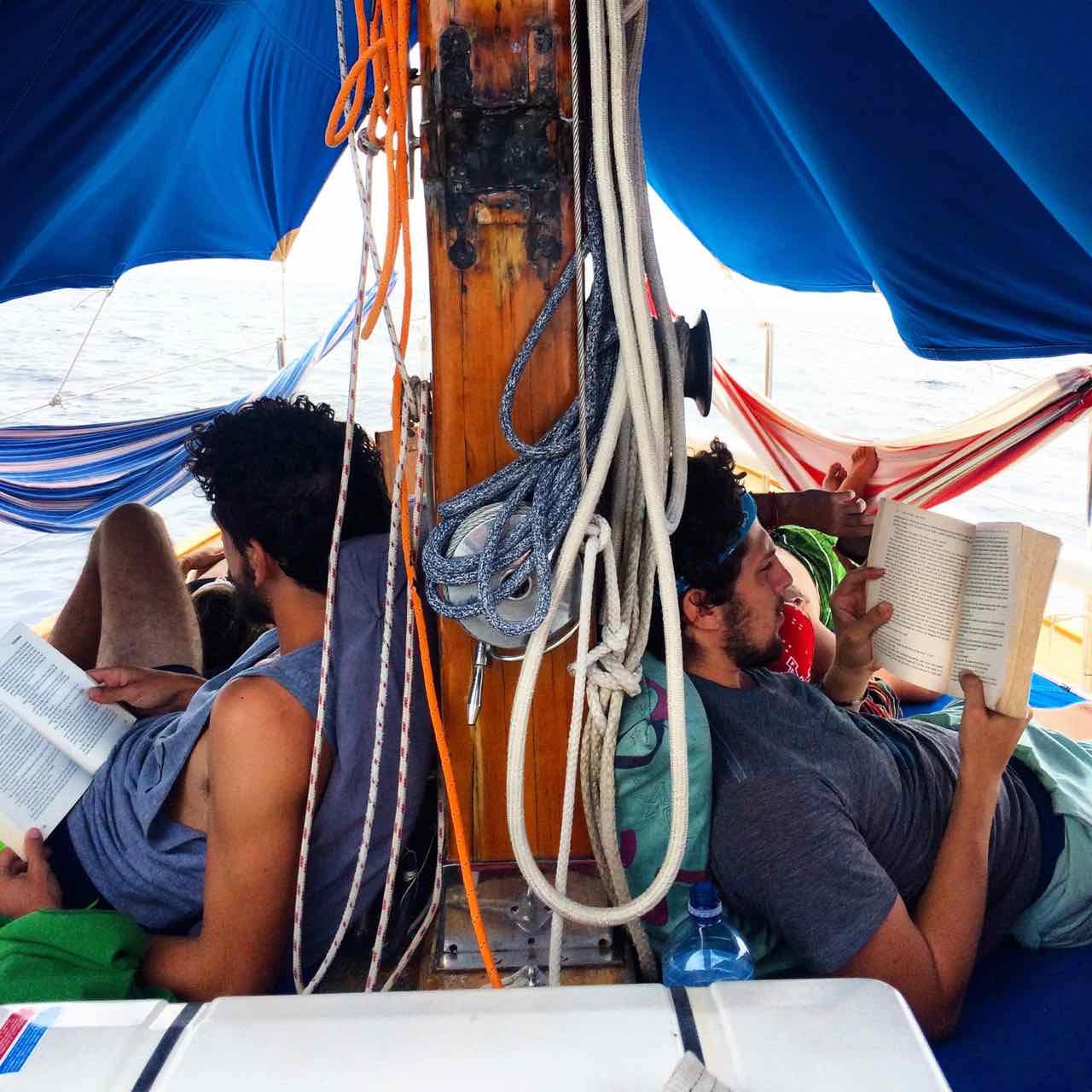 Baggage
Yet this is exactly what happened when we arrived on mainland Colombia. After an 8-hour bus ride to Cartagena, we immediately overwhelmed our hostel's floor and closet space with the inundation of bags: camera bags, giant backpacking bags, day bags, and even our tent bag. From Cartagena, to Santa Marta, to Minca and all the way down to Medellin, our bags became a busy burden handicapping our range of motion. Taking buses and taxis from town to town forced upon us strict time constraints and crippling transportation costs. Still, we wouldn't let these drawbacks stop our momentum.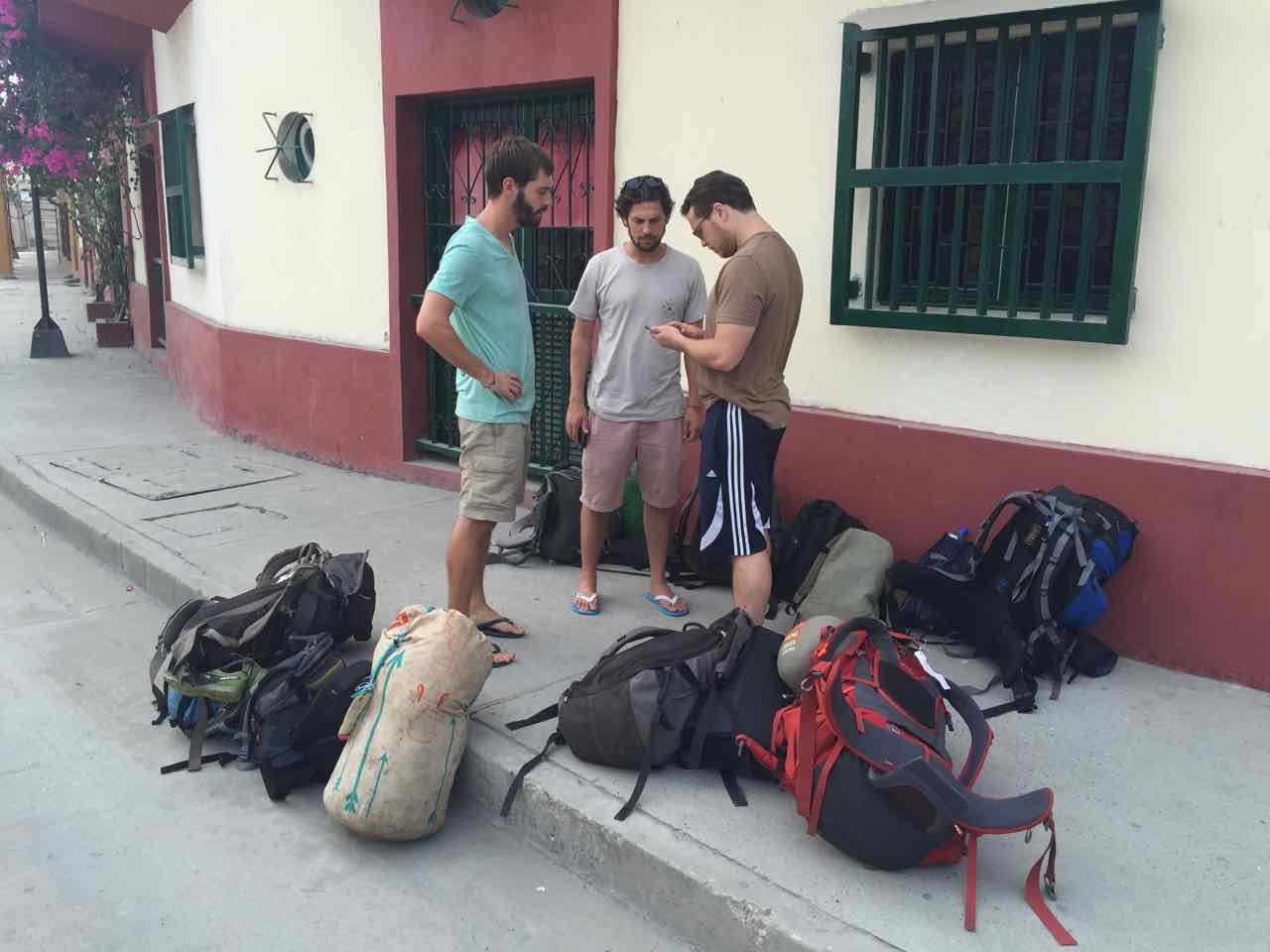 Benny and the Boys
Not having a car was as frustrating and stressful as we'd feared. Rudimentary research informed us that Bogota would be the place to pick up our next ride. But we weren't dead set on rushing there so fast. Colombia had too much to offer! We had two more buddies, Benny and Faraan, who'd taken time off from their desk jobs (we remember those!) to live the street-food, sleep-anywhere, never-say-no lifestyle for a week. What they'd get would be far less glamorous, far more spontaneous, and just as exhilarating as our social media profile might project.
Benny arrived on our first week in Colombia and generously put us up in an apartment in Cartagena. He was taken aback by our propensity to opt for any street meat option we could find over something more properly healthful. Even more shocking was our preference to stay in a dorm room in Santa Marta without A/C, even when a private 4-person bedroom added up to a comparable price. The most laughable of all was our non-negotiable insistence to take a 14-hour bus to Medellin from Cartagena, even though the 2-hour flight was potentially cheaper. This is a road trip, Benny!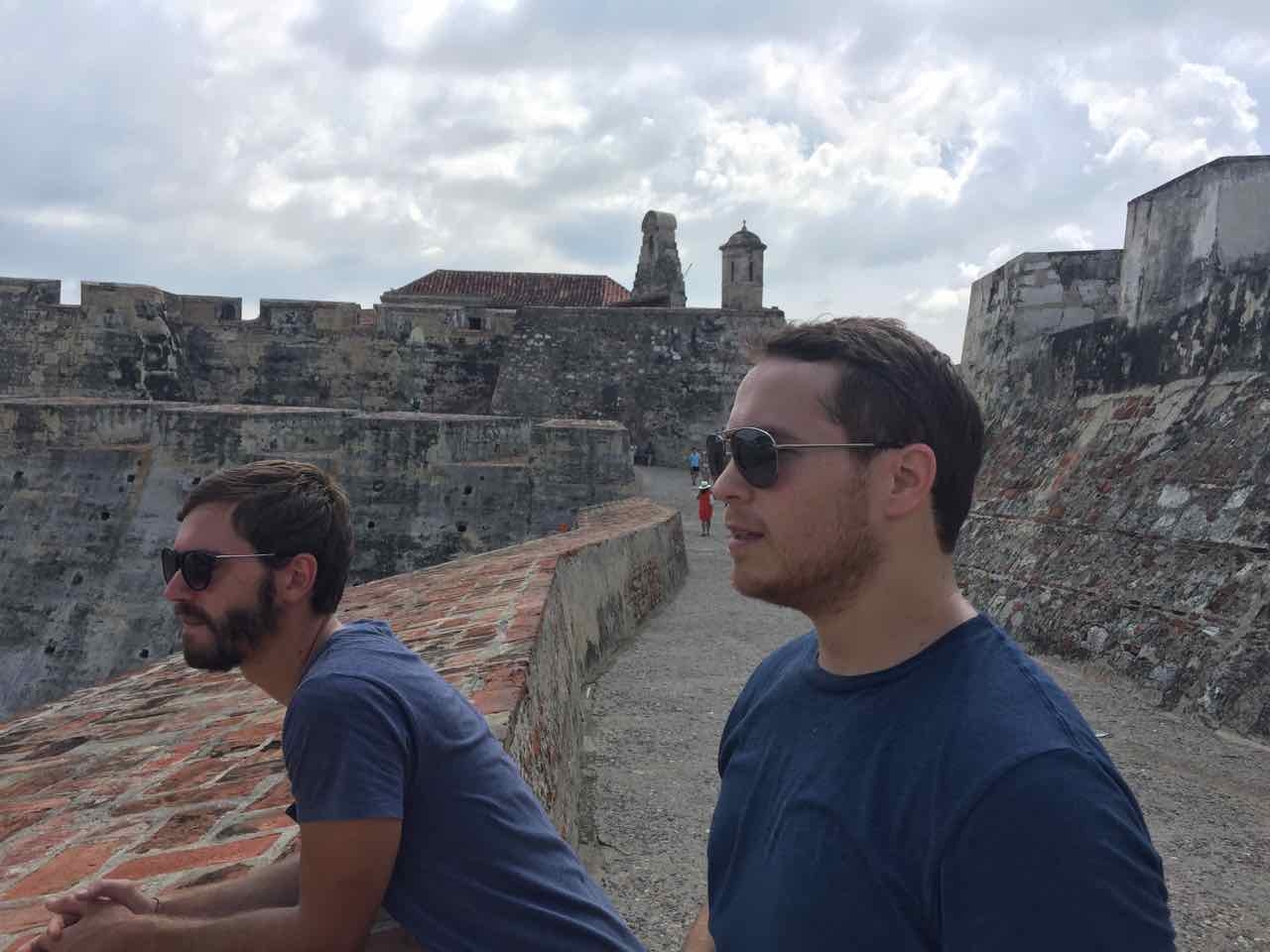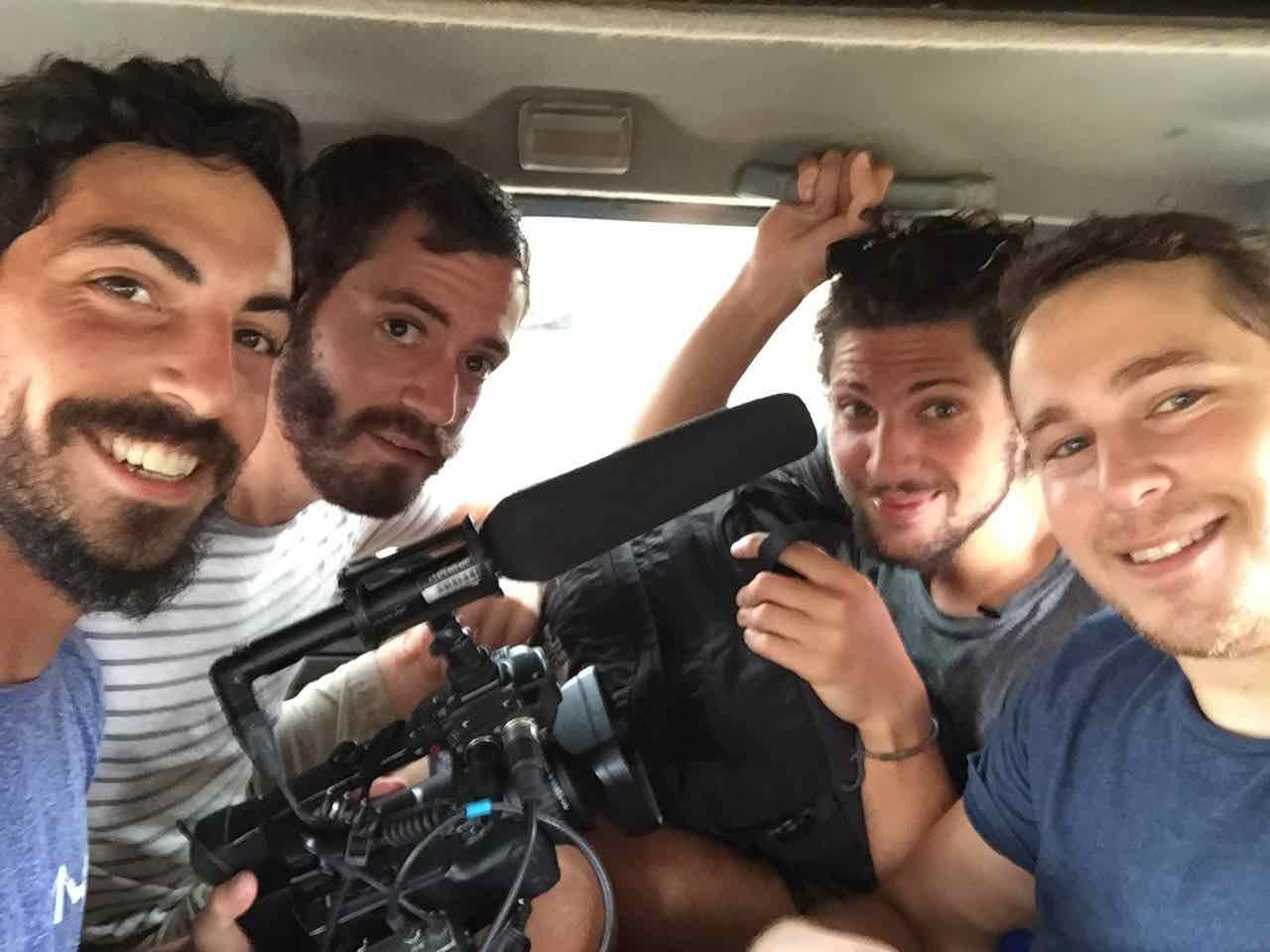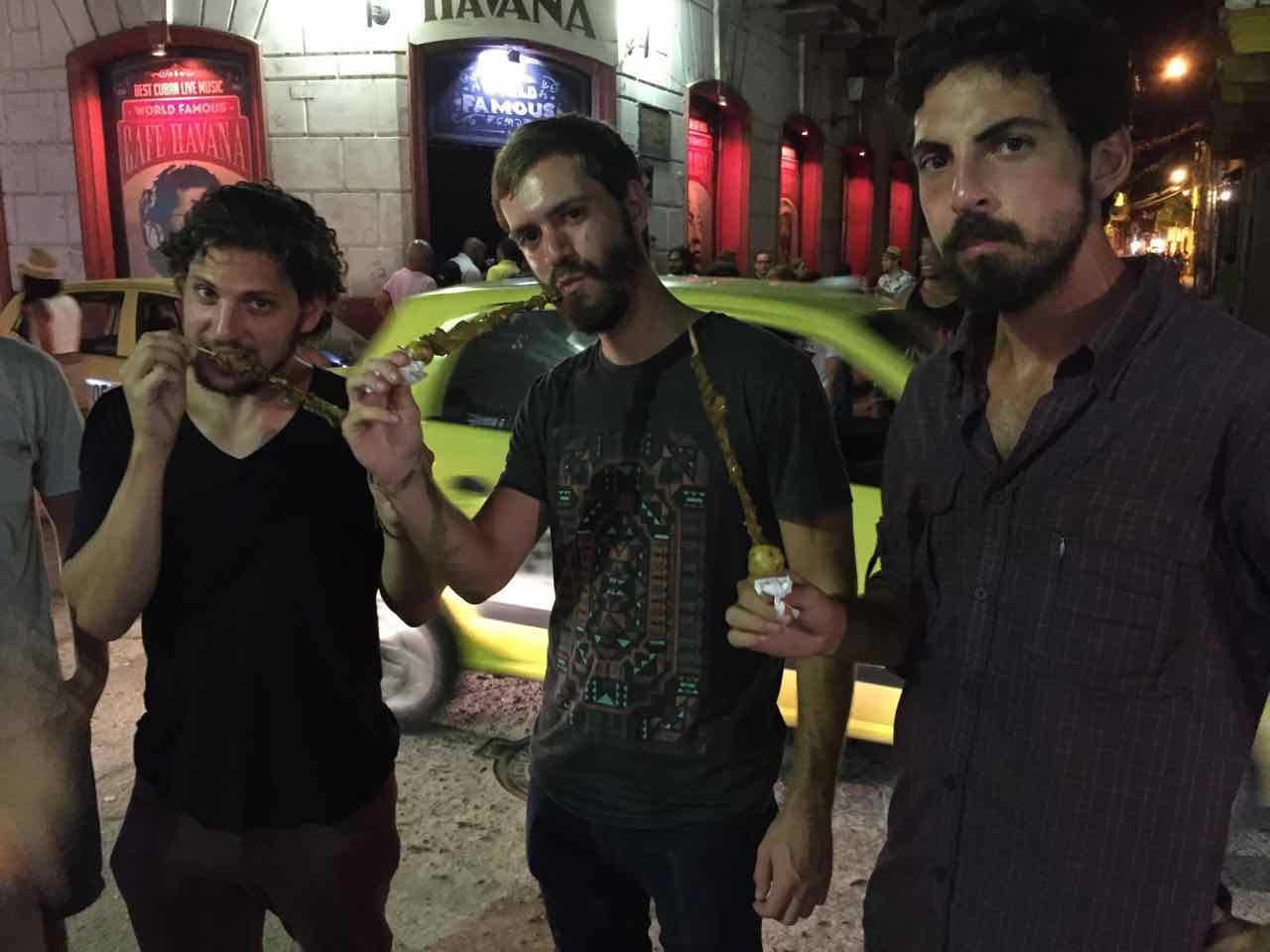 Off Course at Minca
But soon enough, Benny found his footing. He embraced the adventure, the struggles, and the spontaneity. We arrived in the cloudy mists of Minca with only a slight suggestion of what to do there. We immediately met a group of locals who promised us an epic journey up the steep mountainside. The goal? Witness the region's most astonishing sunrise. And how would we do that? Oh, we'd just jump on the back of their motorcycles and rumble and bumble our way up rock-riddled roads. This makeshift tour was in no Lonely Planet guidebook, Trip Advisor page or other online forum. We all four looked at each other – Benny too – with the kind of unsaid certainty that stands as the hallmark of our travel. In a matter of minutes, we were on our way.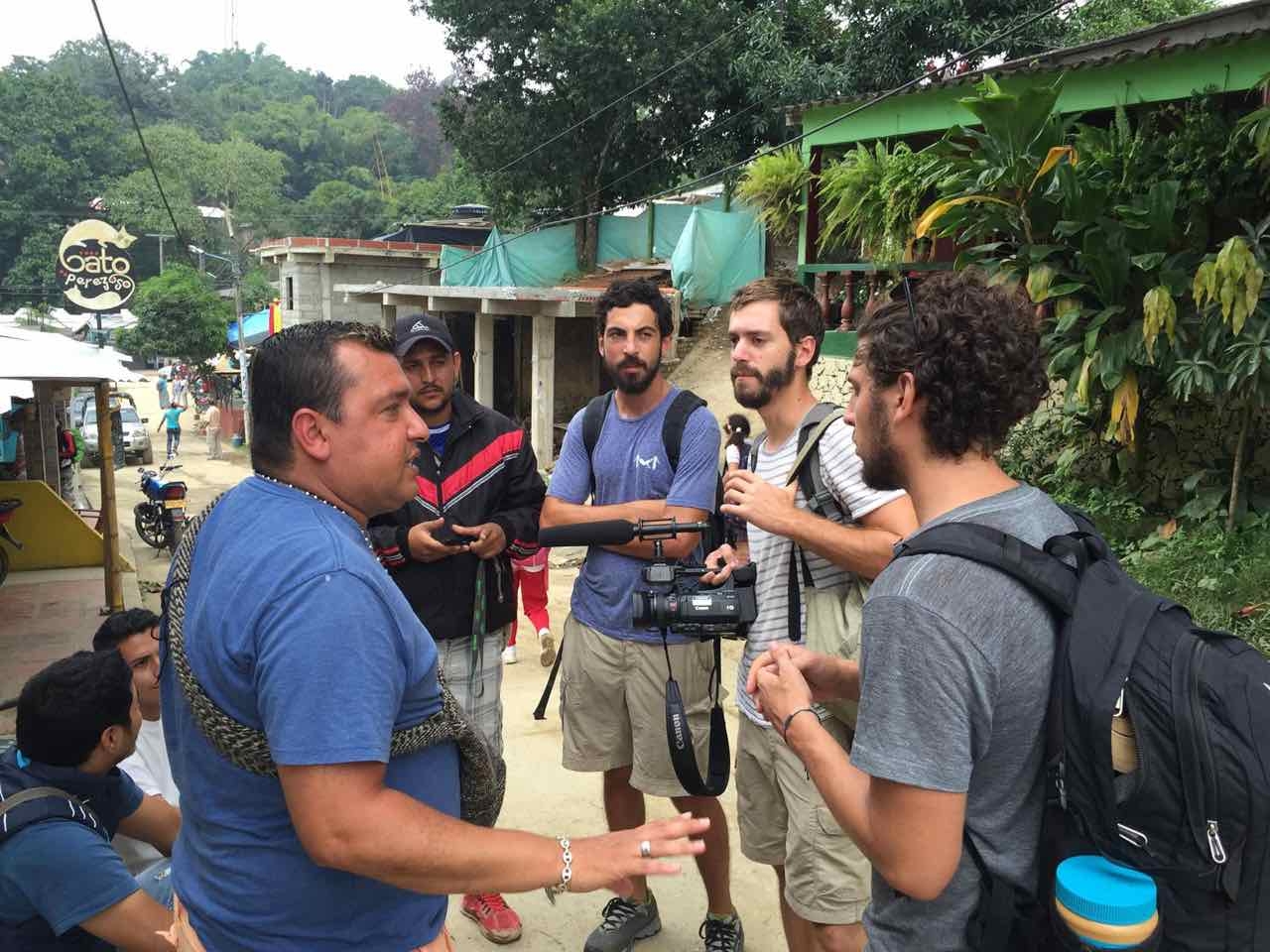 The two-hour thrill ride filled us with a burst of excitement we hadn't felt in months. We flew through the dense mountainside, as the wind's revitalizing energy ridded us of all lingering guilt and burden stemming from our car saga. There in the plush highlands, we relished in the rare comforts of a non-tropical climate. Up top, the cool and thin air refreshed our lungs, which had previously been inhaling the hot air for weeks. We happily adorned some sweatshirts. Our moto riders hooked us up with a singular room for us all to share in the charming home occupied by the family who faithfully watched over a cell phone radio tower. For dinner, Benny did not hesitate to pay the 3 dollars for a legitimately filling plate. We opted for the peanut butter sandwich ingredients we bought. He thought we were nuts. So did we.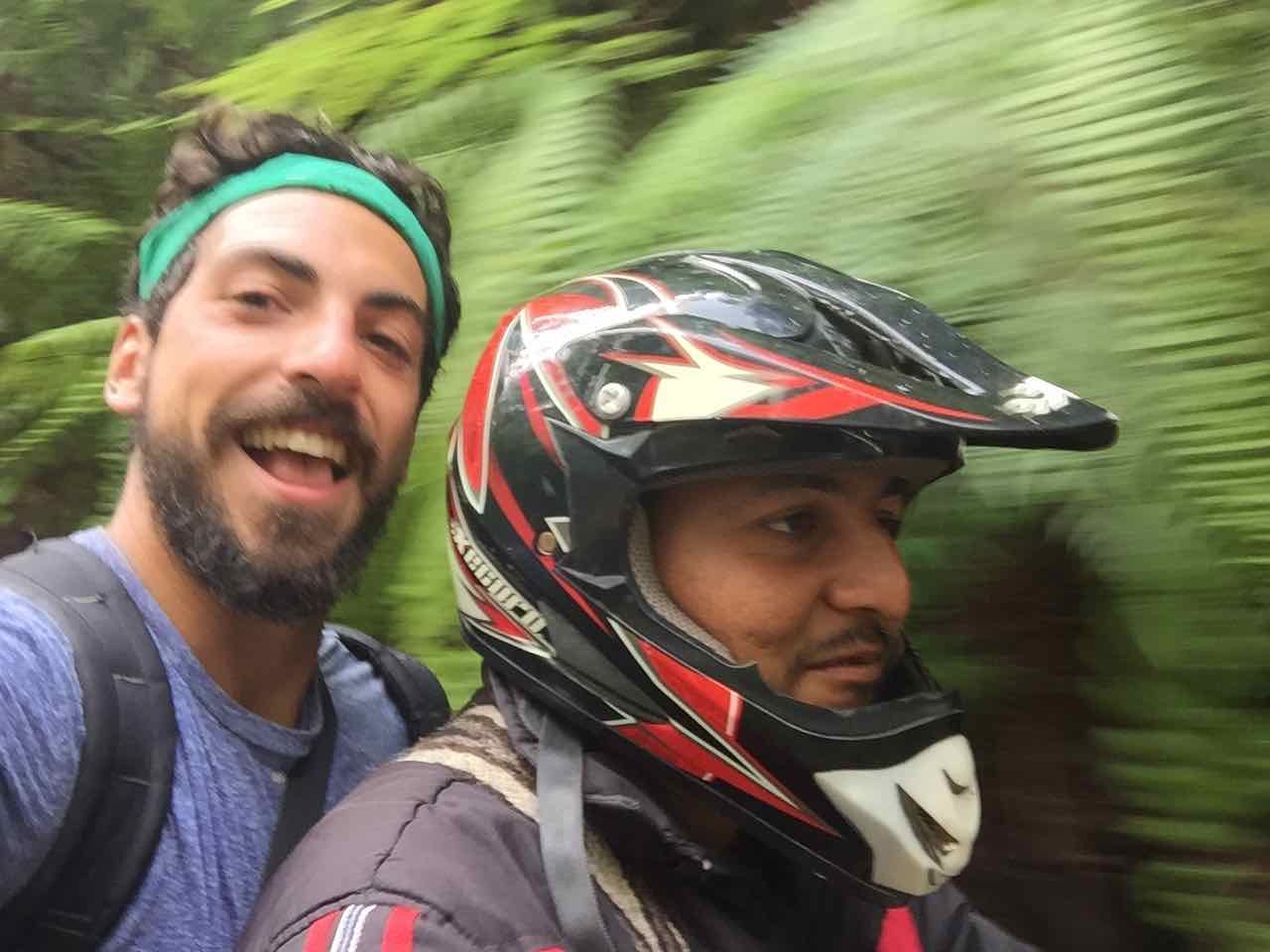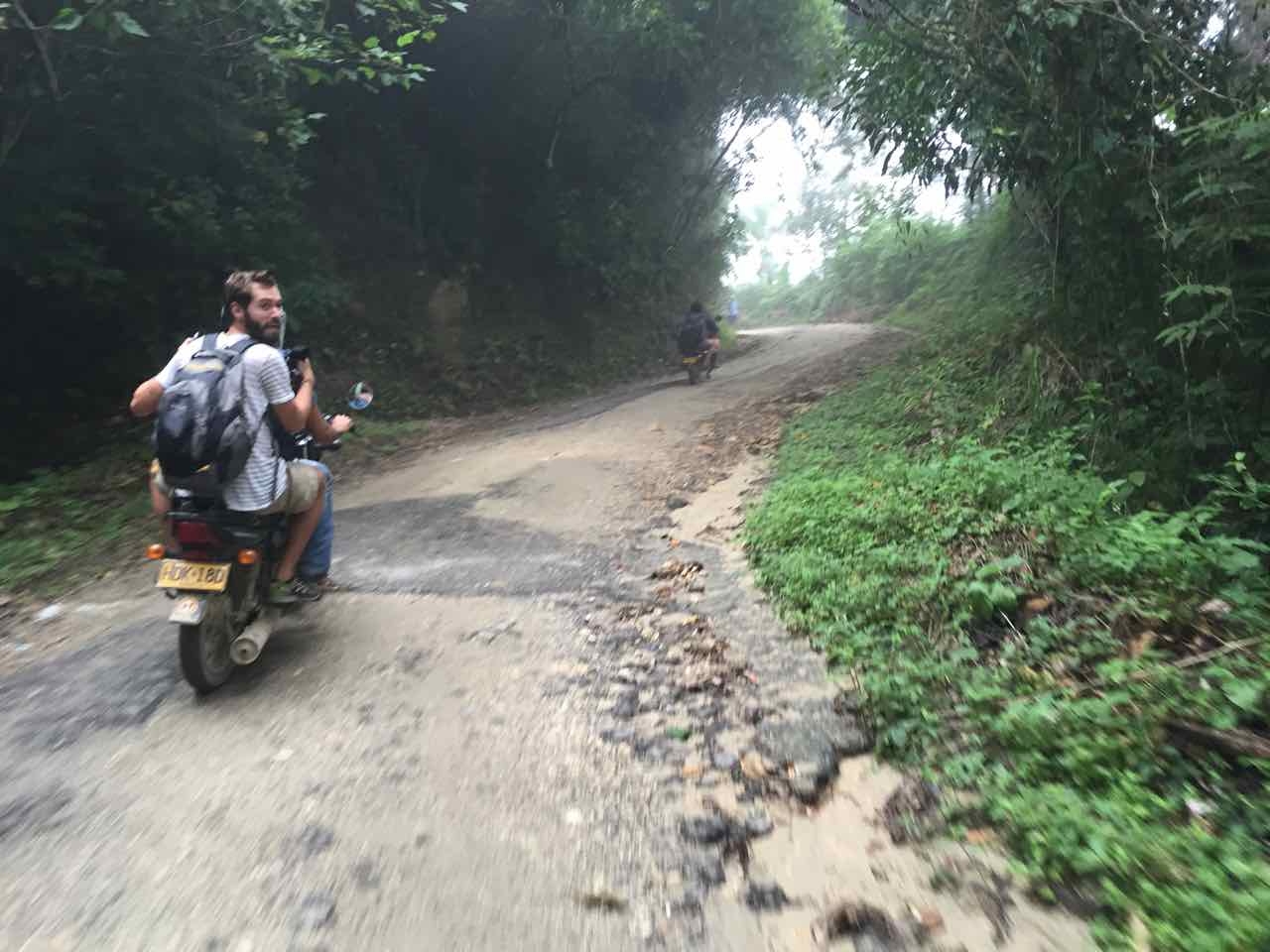 Our hosts tried to built us a fire with trash and gasoline, but their haphazard effort sustained no tinder. We took over. Recalling all the lessons learned from our days at sleep away camp, along with some general pragmatism, we got that baby burning for the next few hours. With the fire's sparkle twinkling in our eyes, Benny turned up Eminem, which recalled a time in our lives when the struggles of a trailer-park rapper from Detroit somehow reminded us of our own tribulations as Middle School boys in upper-middle class suburbs.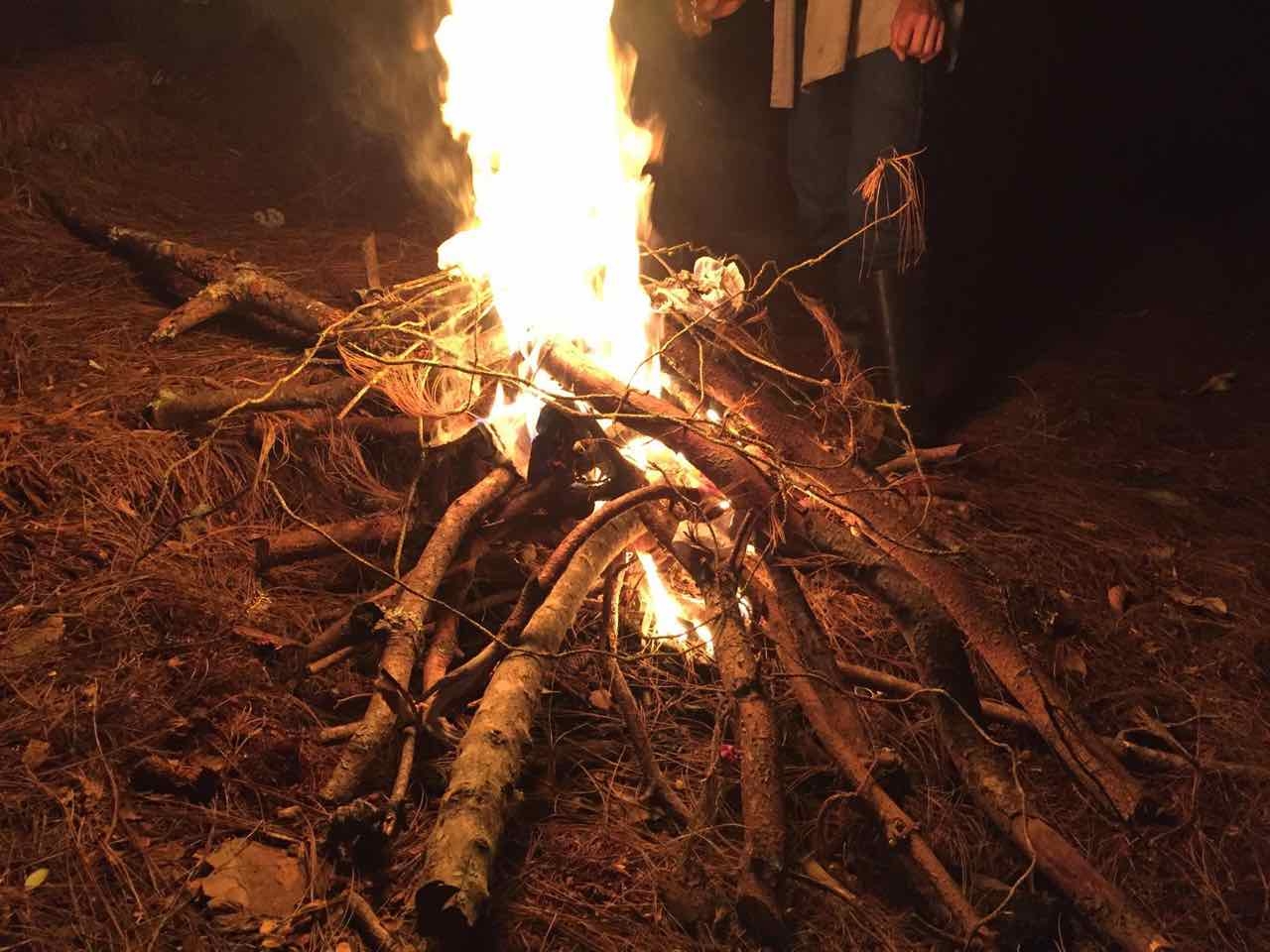 The next morning we woke up before 5am to step outside and take in a breathtaking panorama. Frosted peaks in the far distance lit up to the sun's morning ascension. An orange aurora transformed the dark sky into a brightening blue. Scattered clouds obstructed nothing and only enhanced the view before us. As the world's highest mountain range within such a close proximity to the coast, the bird's eye view of the beach delivered us a sight second to none. Although the motorcycle ride up and back alone was worth the cost of admission, this morning glory kept spirits high.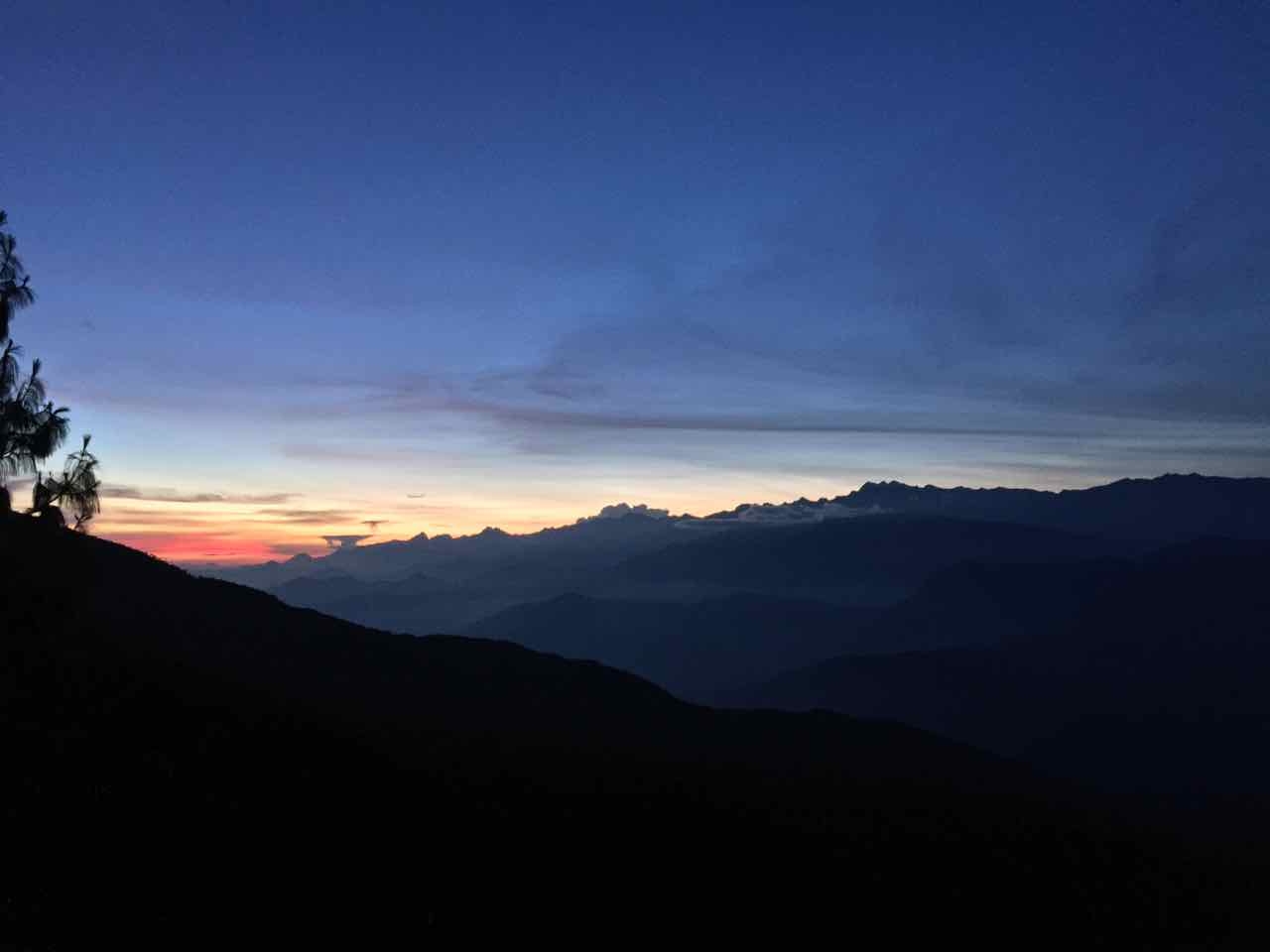 We returned to Minca for one more night. Bellies full of arepas found a little lady's home behind the main strip of town, the hike up to our nest of a hostel above town demanded extra effort. The night was spent calmly; we shared tales with like-minded travelers and in due to jumped into our 5-dollar hammocks to snooze under the stars.
Benny's Motivational Enthusiasm
Our next journey was clear: take a 2-hour bus back to Santa Marta, where we'd catch a 5-hour bus back to Cartagena, where we'd immediately hop on a 14-hour overnighter all the way to Medellin. We were resigned to this course. Our bodies settled in for the marathon ahead. We were tired and lethargic. Until we made it into Cartagena, where the city's Independence Day party, coupled by a massive World Cup qualifying match with Chile ignited the locals alive. We still wanted to go to Cartagena. But Benny had other ideas.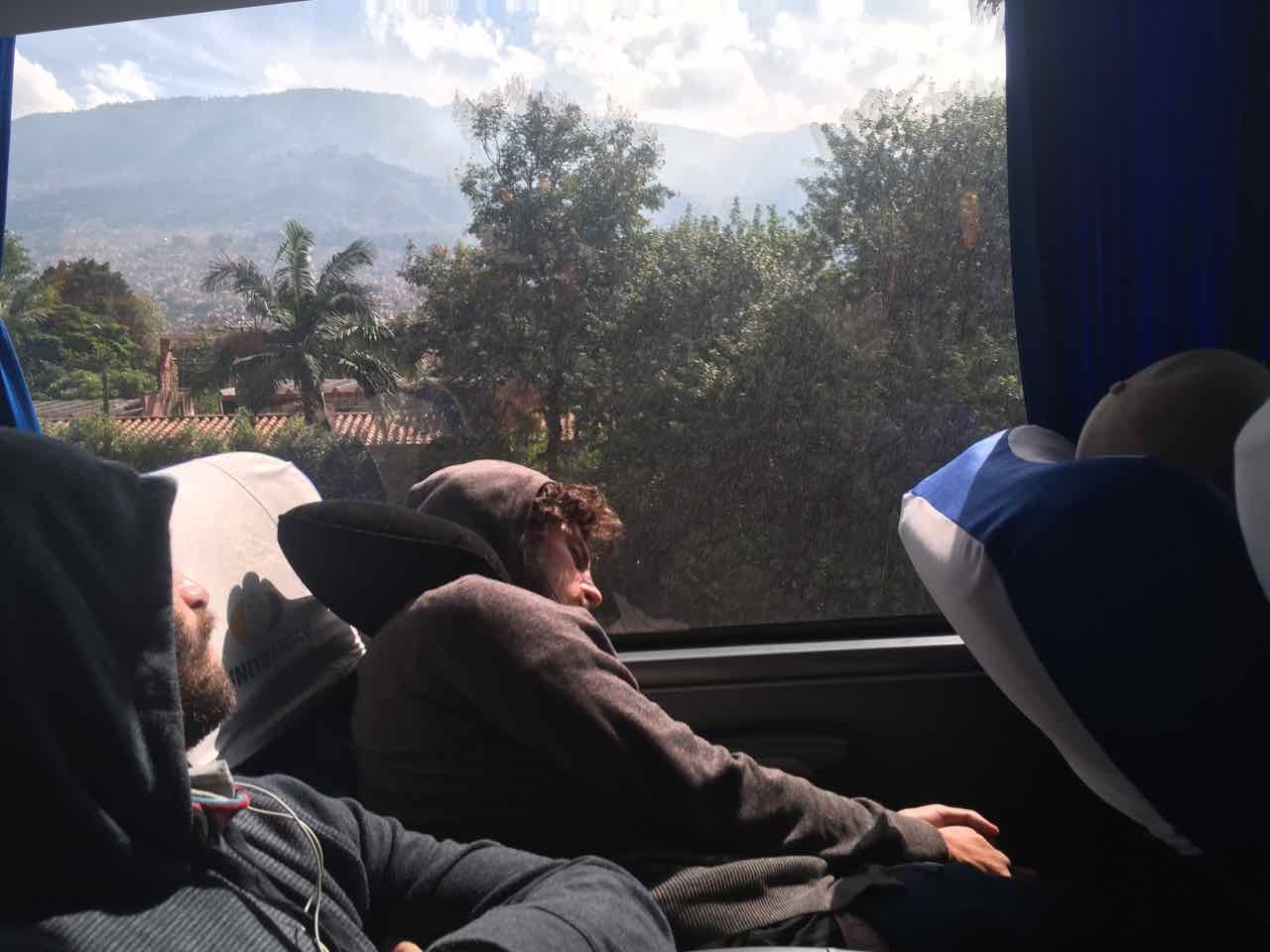 "Guys, I know I'm just 1-person here, but we NEED to stay for this. It's going to be once-in-a-lifetime! What are the chances that we're actually in Cartagena the one-day of the year that it's Independence Day?!" he pleaded.
To refuse this last-second change of plans would be quite un-Goulet. We poured ourselves a cup of coffee (with Baileys), bought some beers, and turned it up. The night was worth the off-course pivot. The highlight was without a doubt stopping in the street to watch the final 20-minutes of the soccer match. For positive-spirited Colombians, a tie was as good as a win. We celebrated in kind.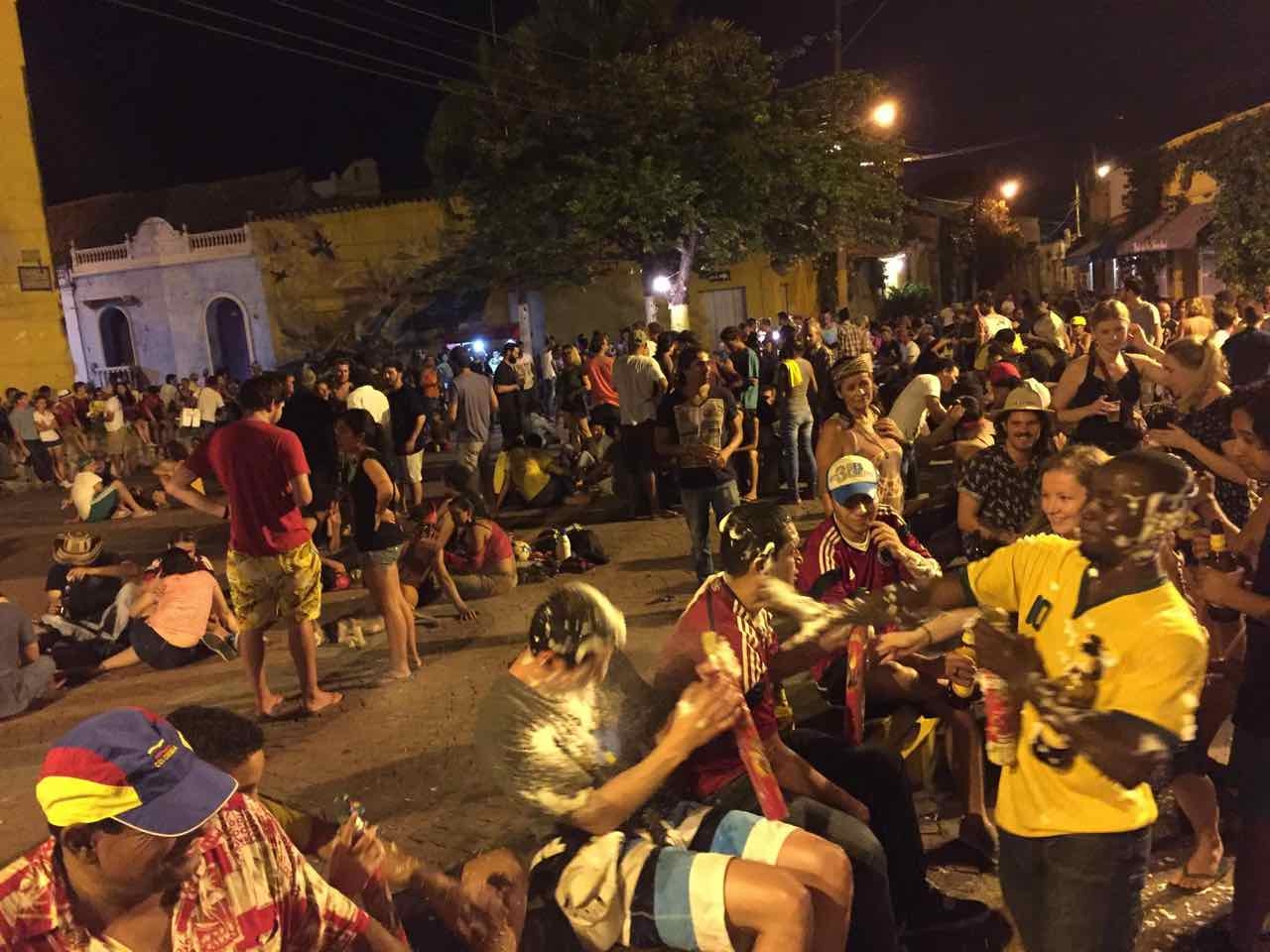 A Benediction on Benny
Benny reflects so much of life back at home. He's a good friend, with a stable job and a positive attitude. He came to Colombia against the wishes of his parents, who like our own, put his safety first and therefore considered a weeklong trip to Colombia for their son to be nothing short of horrifying news.
If you're going on a vacation, why not go to a resort somewhere? Why not stay in safe hotels? Why not spend a few extra bucks to reward yourself for the hard work you put in back at your desk job? We love that Benny tossed aside his apprehensions to commit fully to the life we've embraced for so long now. He witnessed and took part in a different way of living than any of us can possibly understand from our confines in a NYC apartment building. He added a fresh voice that we admired and reminded us how lucky we are to be doing what we're do. Not to mention, if it were not for Benny, we'd have missed that epic party in the streets of Cartagena. Sometimes a fresh breath of reality and common sense is all we need to put this all in perspective.