The following post details the Global Goulets' journey from September 17 to November 1:
Santa Maria's Last Waltz
By now you know our car is a gonner. It is in the hands of another, our Panamanian friend Rene. We are alone, with just what we can carry on our backs. The road ahead is littered with new hurdles and without a car in which to keep us safe. Brand new doubts, struggles and dangers abound. How will we get from place to place? Can we keep away our expensive camera equipment from potential thieves? After all, we're staring right into the face of the terrifying Colombia! Can we even camp out anymore or will we have to stay in hostels forever? The good news is that such question marks make for great footage. Our TV show just hit its climactic twist. South America will be a brand new experience all together: part two, the boys without wheels.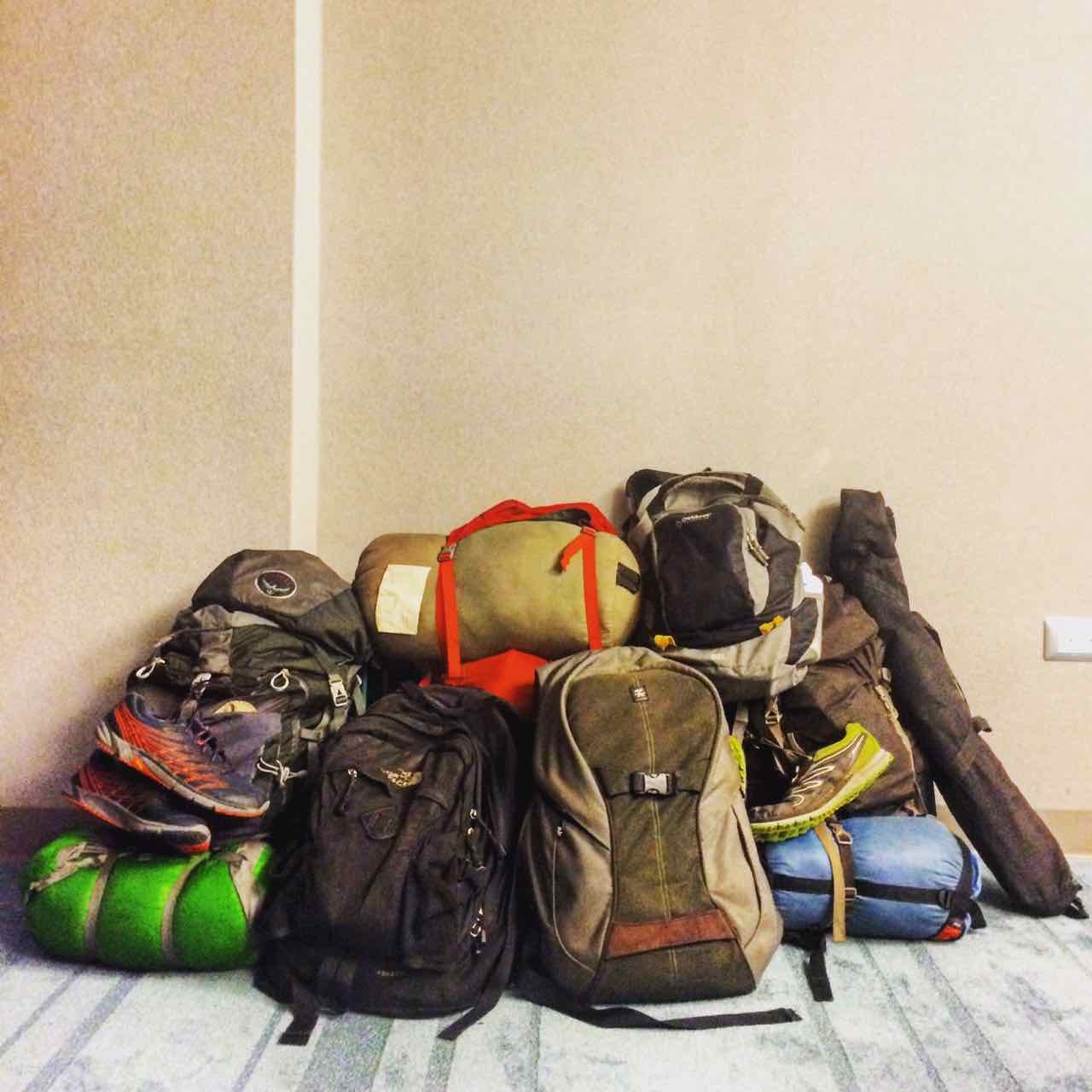 As clear as it always was that our car was running out of gas, it took us a shocking amount of time to find a resolution. One moment we were selling the car for major profit and buying a new one. Then suddenly we were losing money on the car and buying a different new one. And then ultimately, we were gifting the car to a friend and continuing on solo. Here's how it all went down…
It Began in Boquete…
Well, not exactly. Actually, we had met a group of surfing overlanders at a beach party in Nicaragua months ago. Their 25 year-old badass beauty of a Chevy Silverado was up for sale once they finished their trip in Costa Rica not more than a few months into the future. We kept note of this option, with an eye on the Santa Maria's fragile and decrepit state at the forefront of our minds.
Fast-forward a few months, when we met up with the Chevy's owner in Costa Rica. With the Santa Maria in dire straits once again and a $1,400 price tag on their ride, we struck a deal. Our plan was to sell ours in Panama, rendezvous with the Chevy owner somewhere nearby and change up our identity right then and there. Unfortunately, selling our car proved much harder than we thought.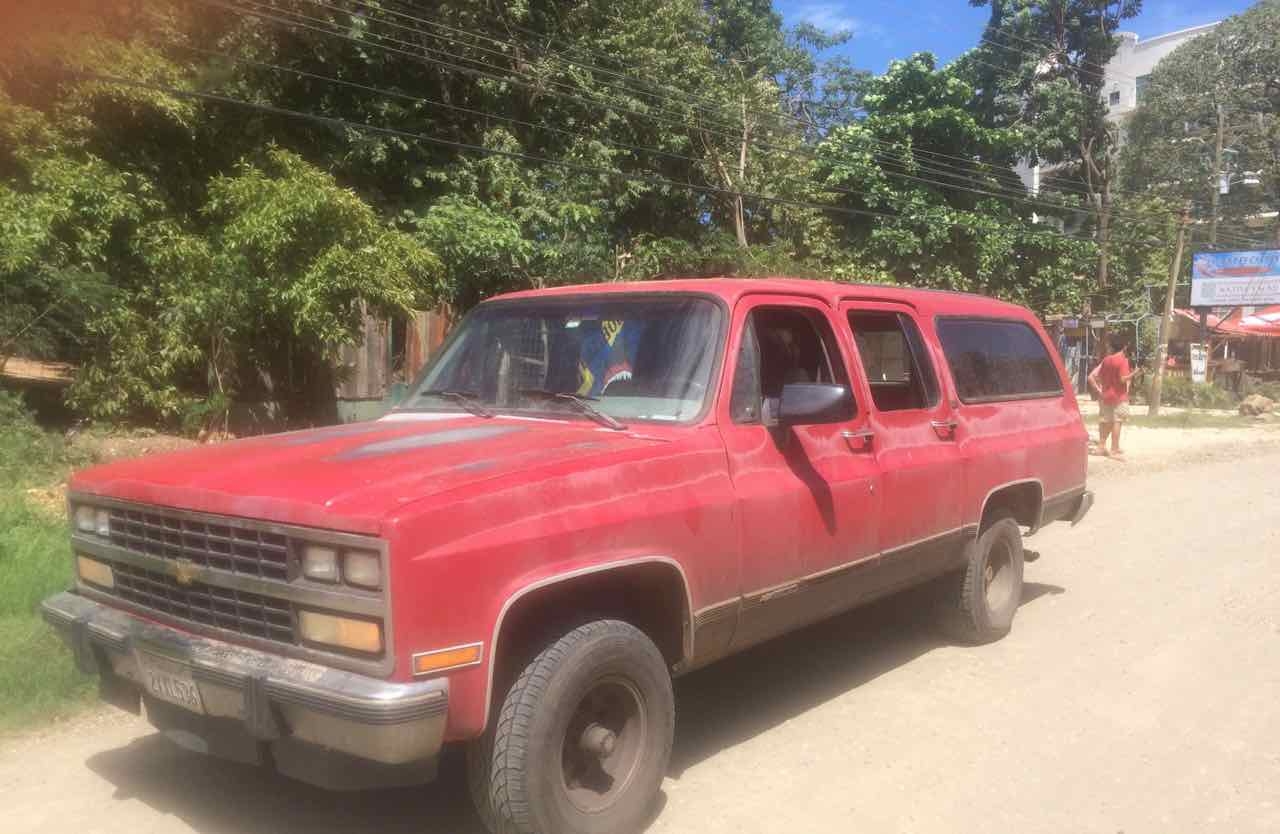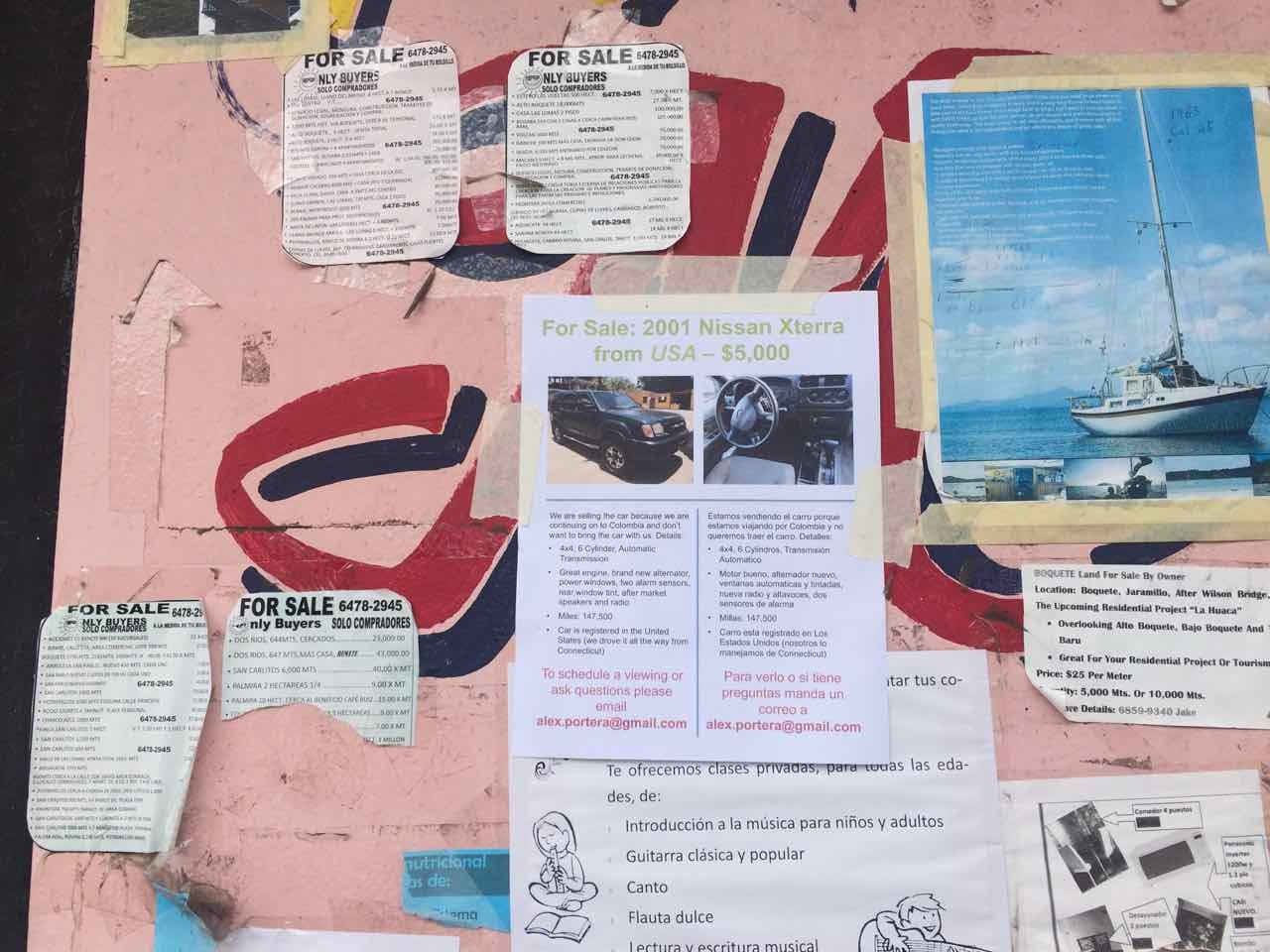 In Boquete, we began our online search for a new buyer. Setting the price point at $5,000, we were aiming high. No bites. Meanwhile, we learned the Chevy owner's paperwork was not fully in order. We stood by with plans to continue our search in Panama's capital, still with a solid couple of weeks to get things in order before boarding a boat to Colombia.
A Mission in Panama City
Panama City will forever stand the test of time as the place where our Santa Maria finally, once and for all, crapped the bed. By the time we arrived in Panama's Miami-esque metropolis, our plan to buy the Chevy at last hit a dead end. Simultaneously, after days hopping from used car dealer to used car dealer throughout the city, we struck out miserably in our task of selling the car. Apparently the combination of our car being a rusty piece of crap and it being a foreign rusty piece of crap that would cost thousands of dollars to import didn't appeal to such shrewd used car salesmen. Instead, we came to the sad realization that, after weeks of planning otherwise, we would have to retain the battle-bruised Santa Maria as we headed into Colombia.
Now that we had come to terms with the stark reality that our crappy Santa Maria wasn't going anywhere, we figured we might as well get her in a bit better shape. There was a laundry list of rust-related concerns.
In a nutshell: The car stopped starting smoothly, the suspension was shot, the driver seat was jammed, the power steering and oil lines were leaking, the air conditioning had some sort of ventilation malfunction, the speakers were blown, the muffler was screaming out all kinds of noises, and last but not least, our gasoline tank was leaking gas at an alarming rate.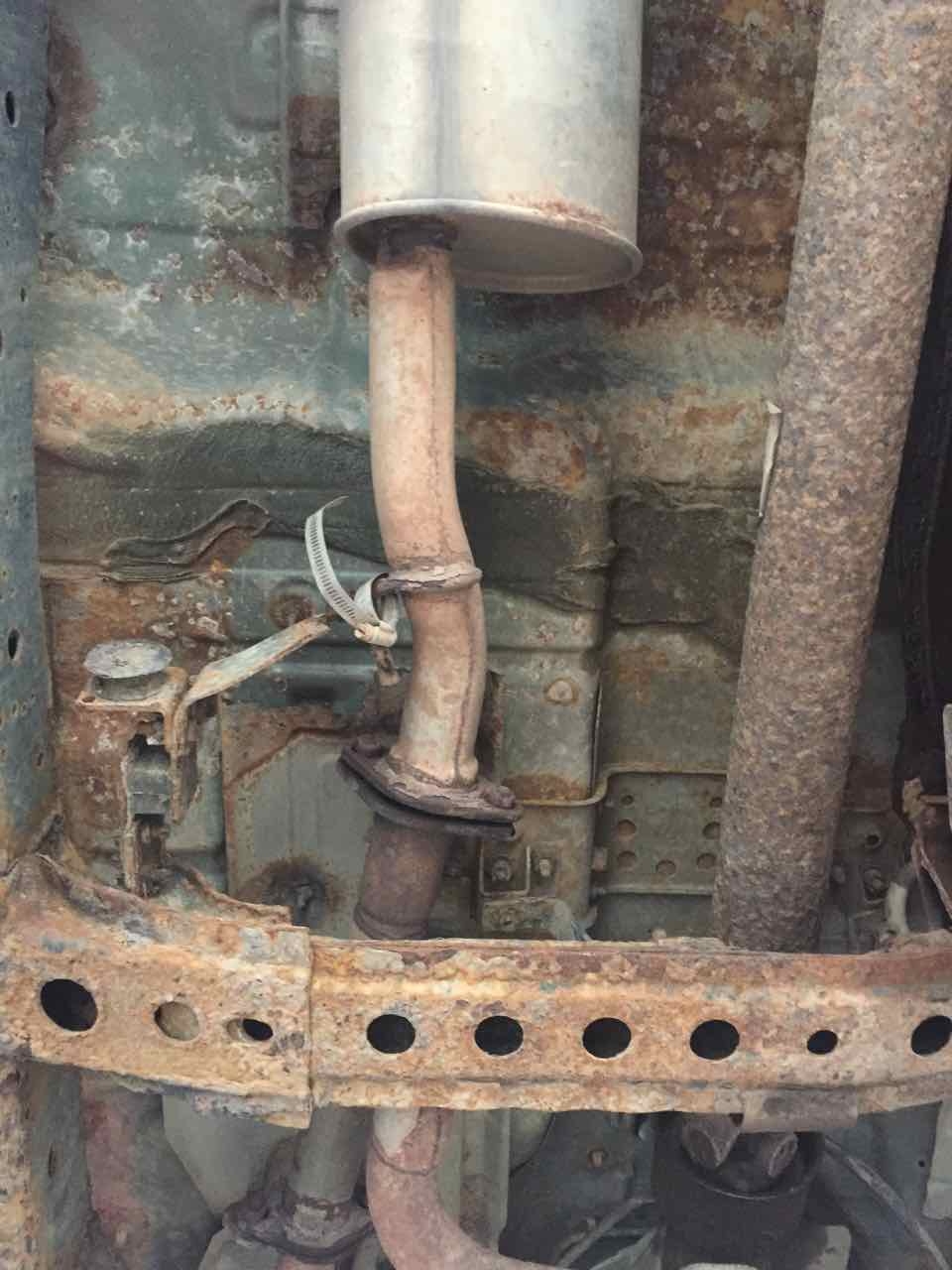 For as much as our bevy of problems presented us with daily headaches, this last one was something we straight up could no longer ignore. A leaking gas tank meant our car was quite literally a mobile bomb. One little spark near the source and… "boom!" Goodbye Global Goulets.
The Goulets, Problem Solving Extraordinaires!
We flirted with the possibility of getting a new gas tank. But just as with all of our problems, obstacles obstructed such an illusion. Nissan Xterras did not exist in Panama and so getting a gas tank that fit the body of our beast was not feasible. Alex's proposition of taking a bus all the way back to Costa Rica too failed to gain traction. We called all of the replacement car parts shops and no Nissan Xterras were in stock. This exciting lead evaporated as quickly as it had appeared.
One final, last-ditch sliver of hope ended in equal disappointment. A listing for an absolute gem of a 1985 Chevy station wagon popped up on a Facebook forum. It was everything we dreamed: spacious, with tons of charm, a smooth engine and absolutely NO RUST. But like our other hopes, this one too fell flat. The car, registered in Canada by a German, could not legitimately exchange owners in Panama. The only option would be to finagle some paper work and pray for sympathy and leniency by unpredictable guards at borders on our way to Argentina. All it would take would be one grumpy guard to say something of the effect of, "You did not legally buy this car. We will confiscate it now." This would mean thousands of dollars down the drain. Not in our budget. We wouldn't risk it.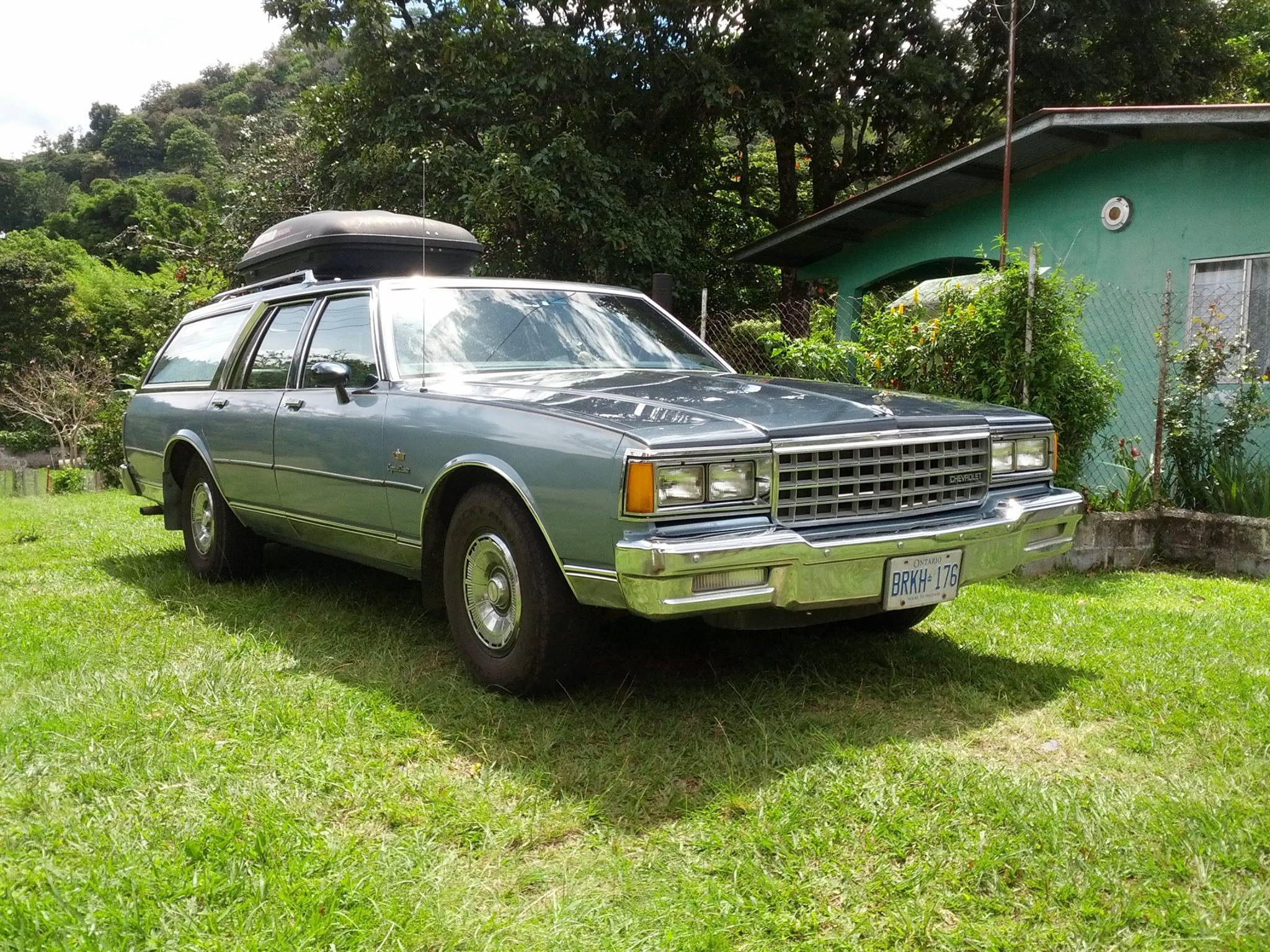 We could not, with a clear conscience, consider selling this car to a real person. To profit off of some naïve Panamanian in search of a cheap car, as the used car dealer had done to us in New Jersey back in March, would be terribly unethical. We wouldn't wish such pain and misery upon anyone. So instead, we did the next best thing: we gave it away for free.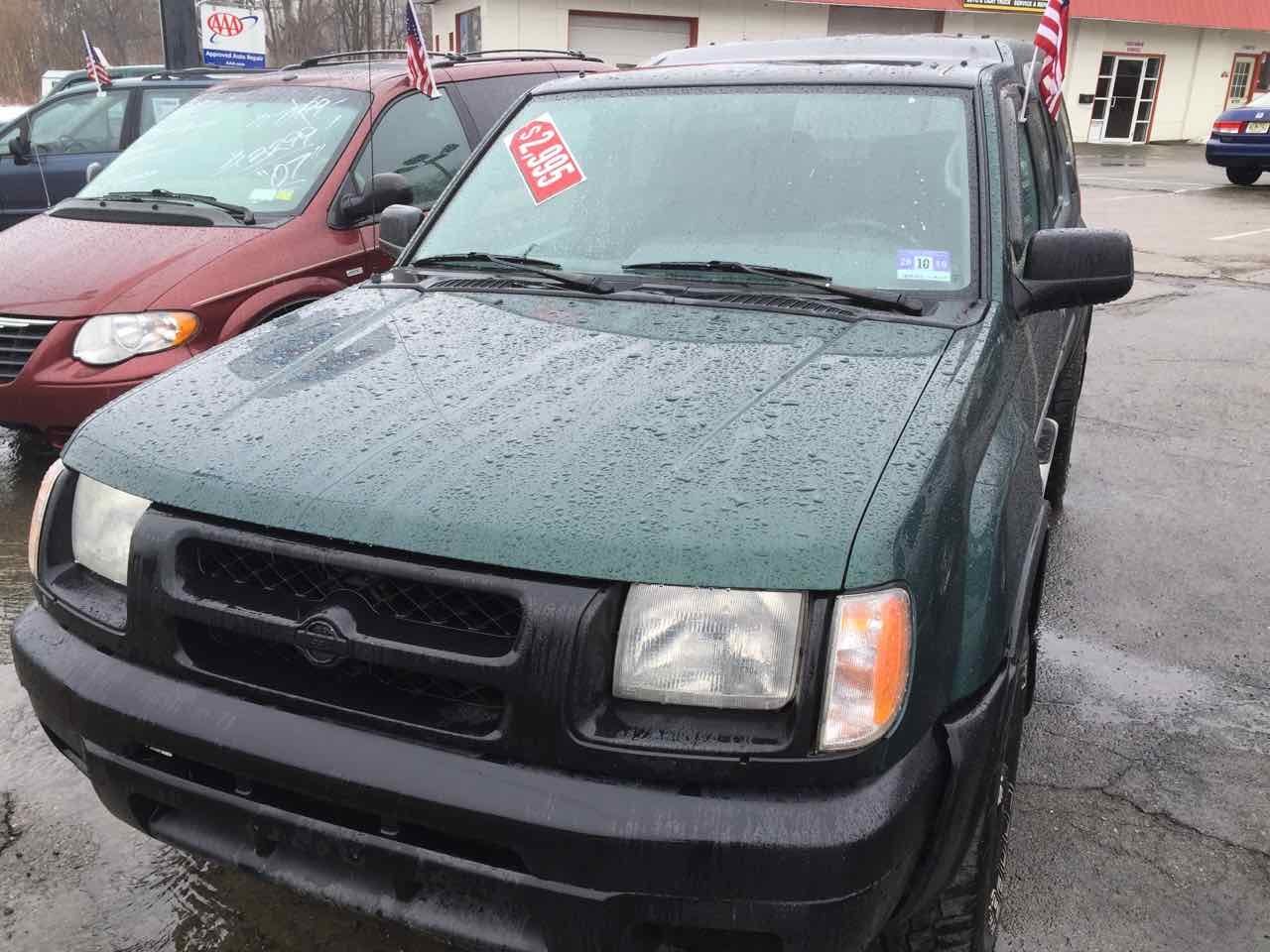 A Reluctant Resolution
We made a friend here in Panama named Rene. Rene is a great dude, who loved having some gringo friends and was pleased to show us around the city a bit. When we asked him to help us potentially fix the car, he took time away from his relaxing vacation to lend us his knowledge of everyone and everything around the city. So, when we came to terms with disposing of the car, he happily accepted our offer of taking the car for free. He'd take good care of her, he promised, and get her the much-needed medical attention she needed. Quite frankly, we were sadder saying goodbye to our 30 pounds of peanut butter reserves we could no longer carry than we were saying "peace out" to the car. In a matter of hours, the car was signed over to Rene and officially off our hands.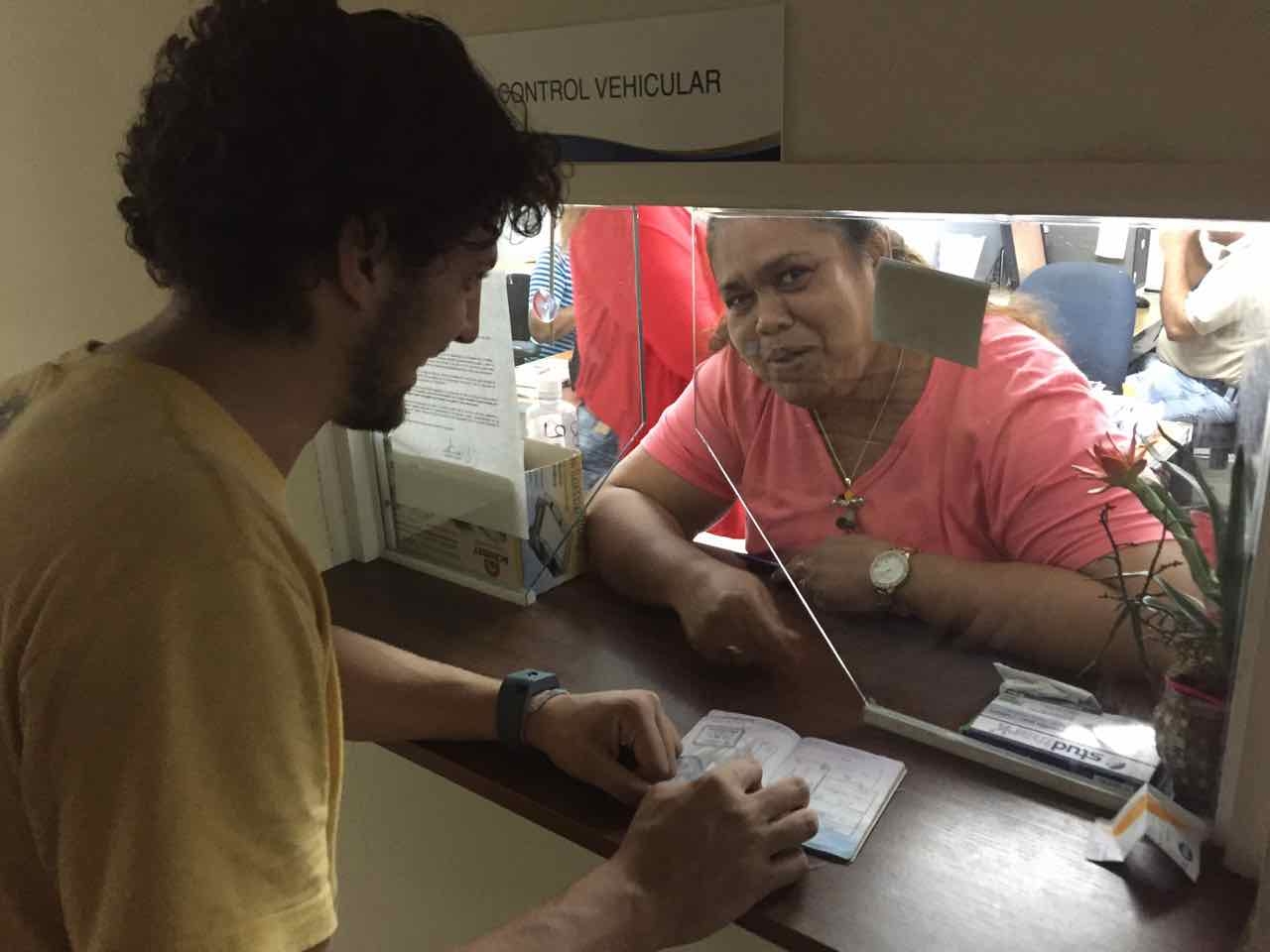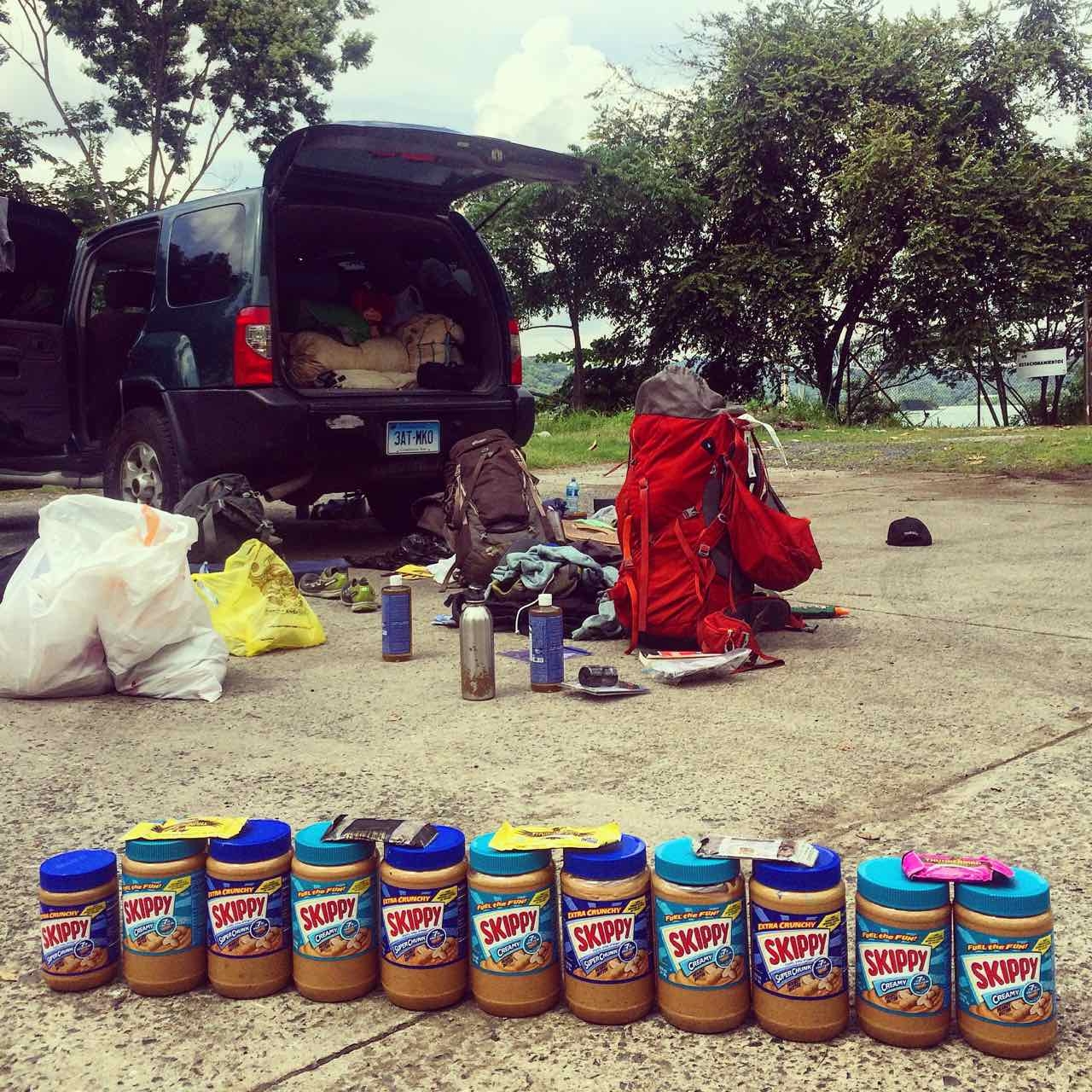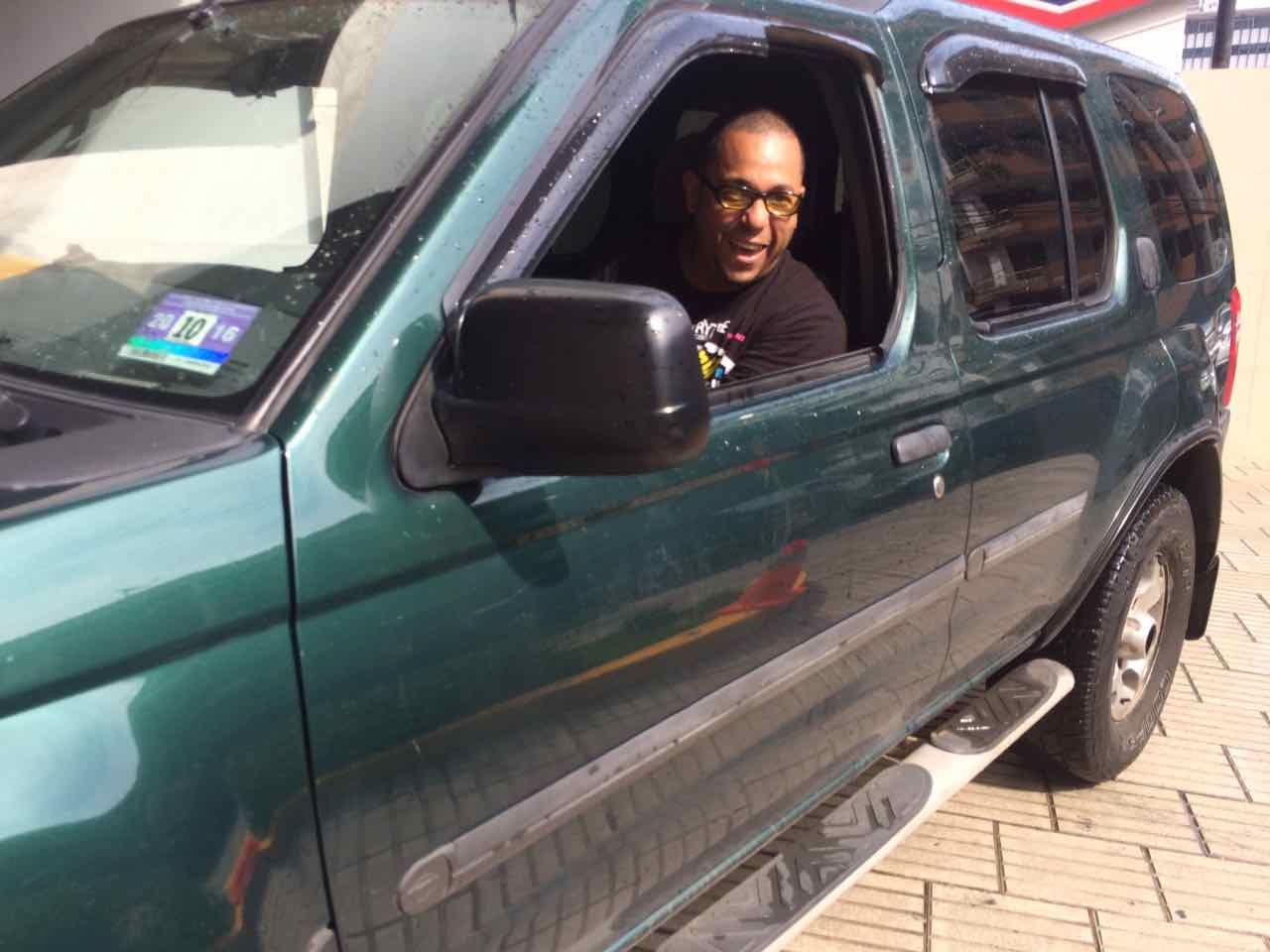 To celebrate, Rene invited us to his home for Sunday family lunch. We licked our chops at the chance to live like a real Panamanian for an afternoon. After all, the ultimate goal of our journey is to spend as much time with locals, to really experience how life is like in each and every place we go. In the outskirts of Panama City we at last arrived at his home. There we met his hilarious children, friendly folks and his brother, endearingly named "El Fat," for obvious reasons. We'd briefly visited the raging fresh fish market along Panama's Cinta Costera, where Rene Sr. purchased 7 different kinds of fish. Suffice to say, we feasted. And then, we drank. A lot. Waves of Rene's family arrived as the afternoon progressed and we had a grand ole' time sharing stories and expressing our deep gratitude. Not a bad way to wrap up our millennium-long stay in Panama City.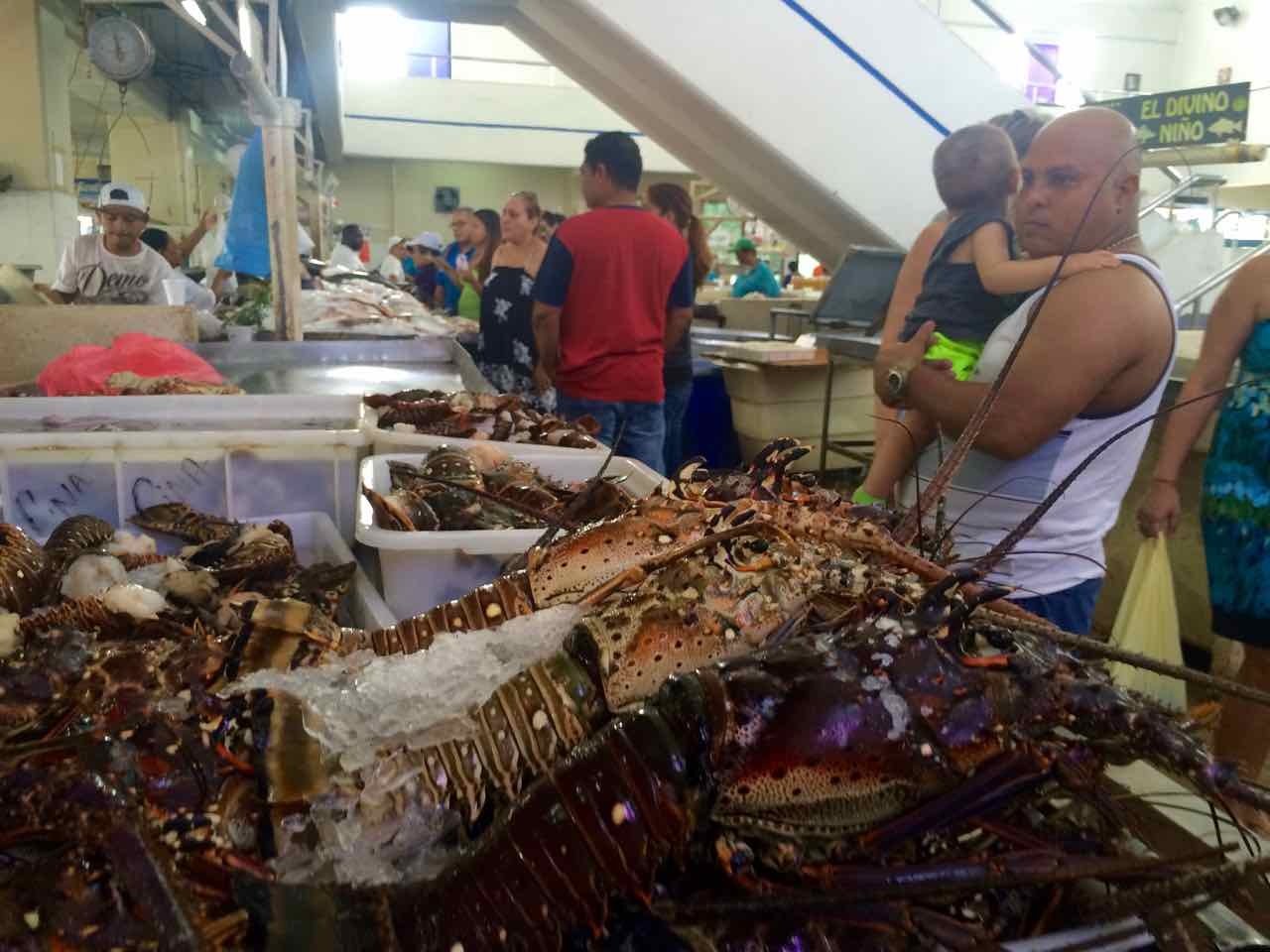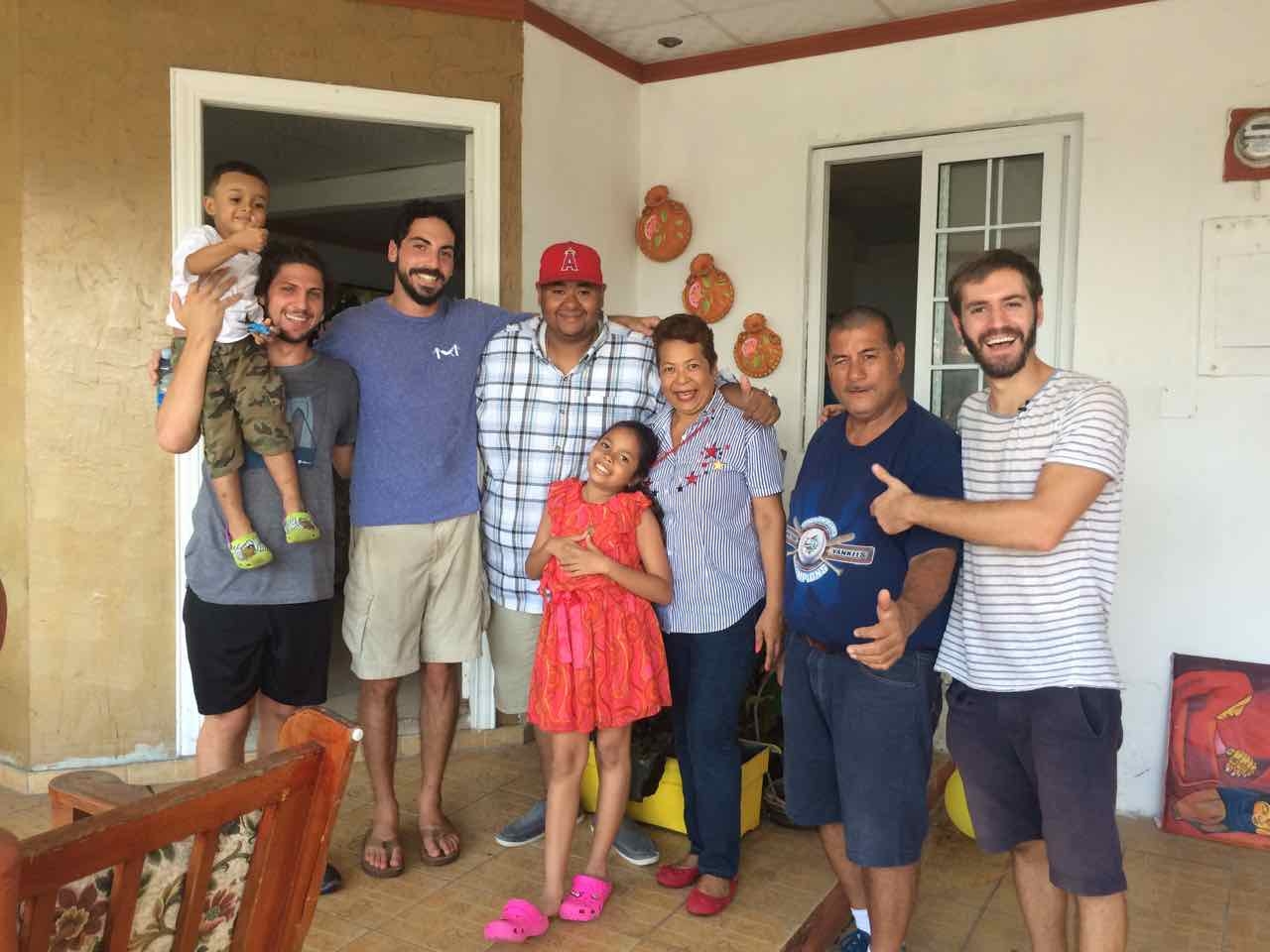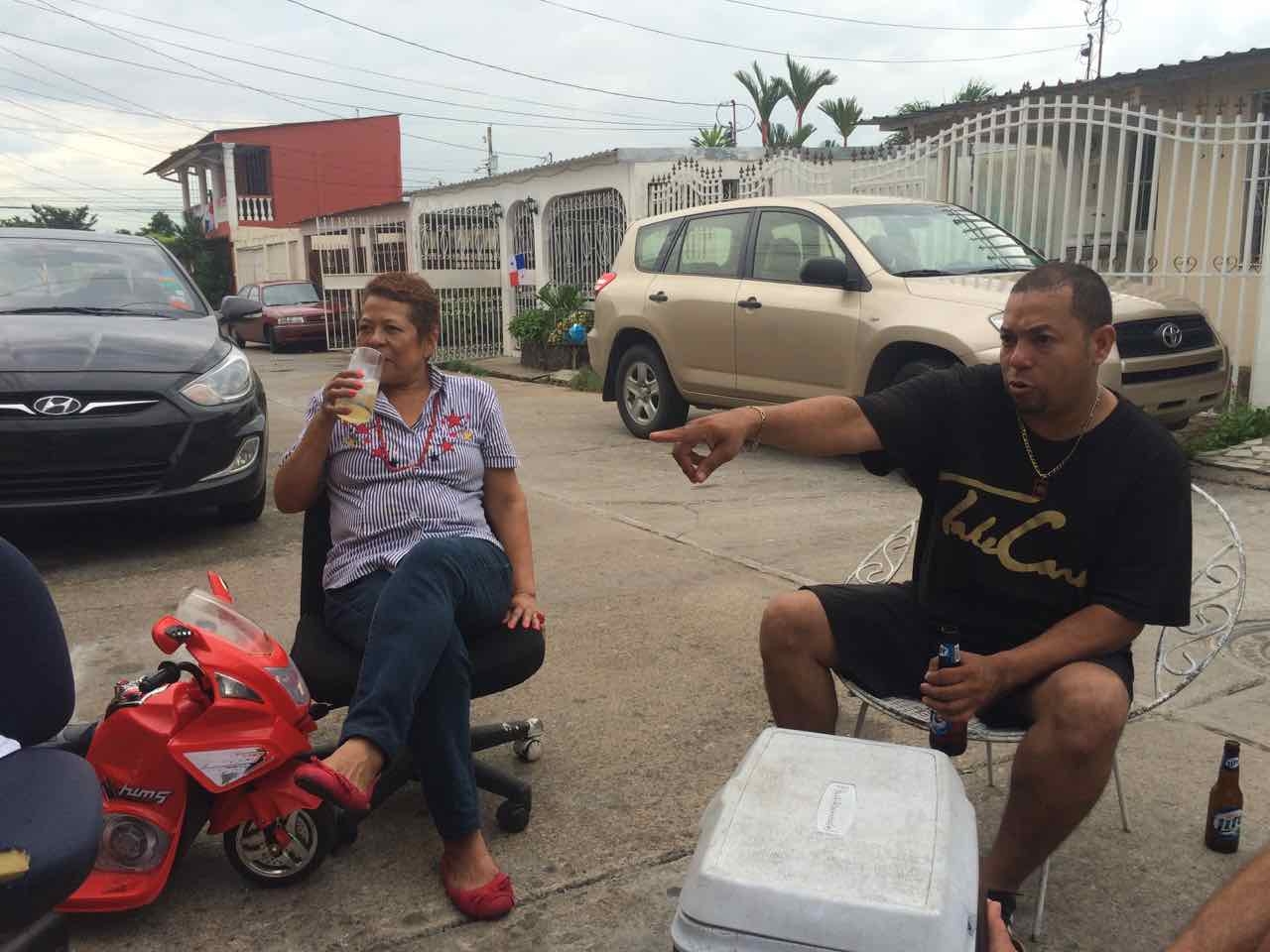 So there you have it, folks. The seemingly never-ending car saga was over. We are free of the stress, the struggle, the pain. No more sudden breakdowns. No more visits to unpredictable mechanics. No more pissing away our budget on gas fill-ups. Everything is different now. We hope it's for the better. Look out South America, here we come. GOULET!