The following post details the Global Goulets' journey from September 17 to October 27:
Story Highlights:
Nothing about our travels calls to mind a normal vacation; except perhaps bits of our break at beautiful Bocas del Toro, an archipelago along Panama's Caribbean coast. Goulet super-supporter Jeremy recommended we steer clear of the tizzy of tourists on Isla Colon and instead pointed us to the pristine paradise at Palmar Lodge on Isla Bastimentos. We spent four dreamlike nights at Palmar, where we kicked it with the lodge's volunteers and owners, who shared stories of their adventures as fellow Pan-American road trippers, world wanderers, yoga instructors and spear fishing extraordinaires.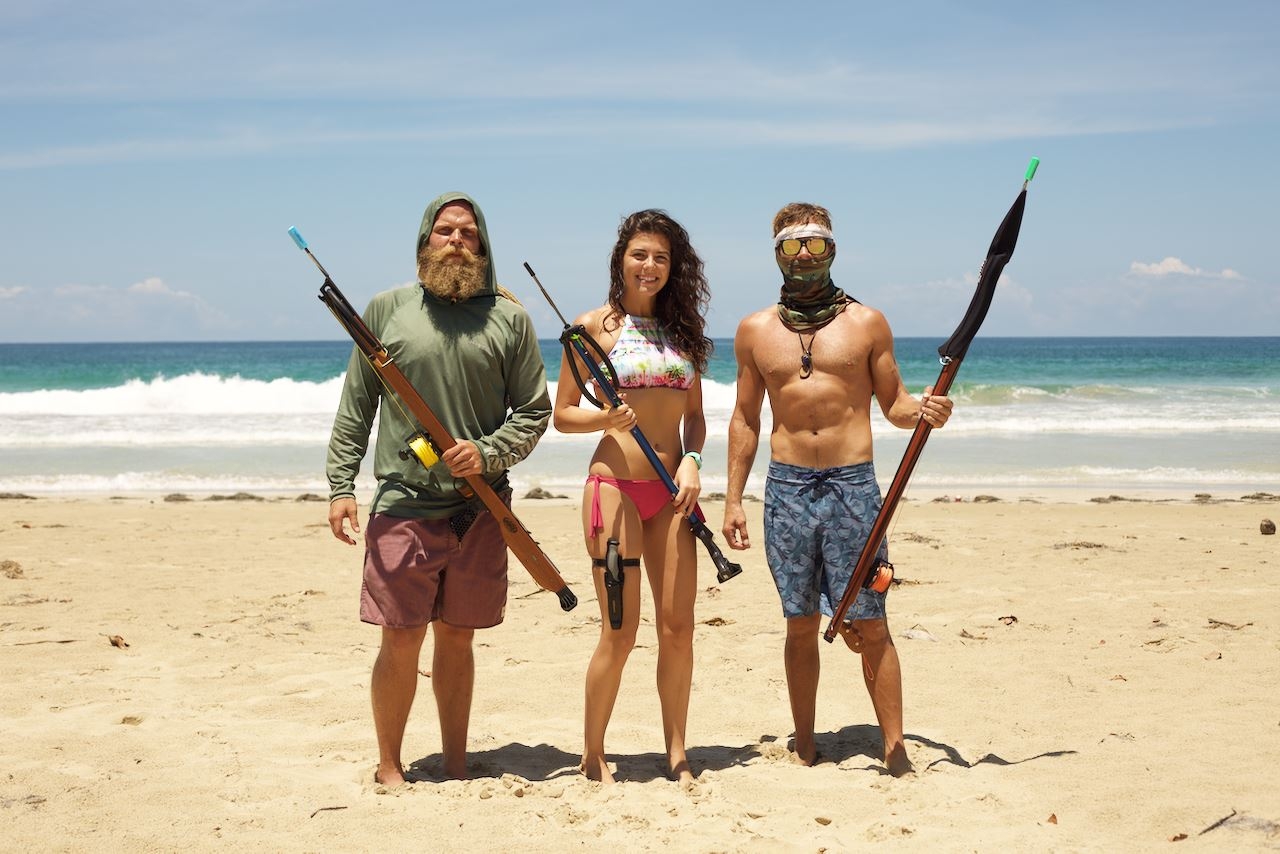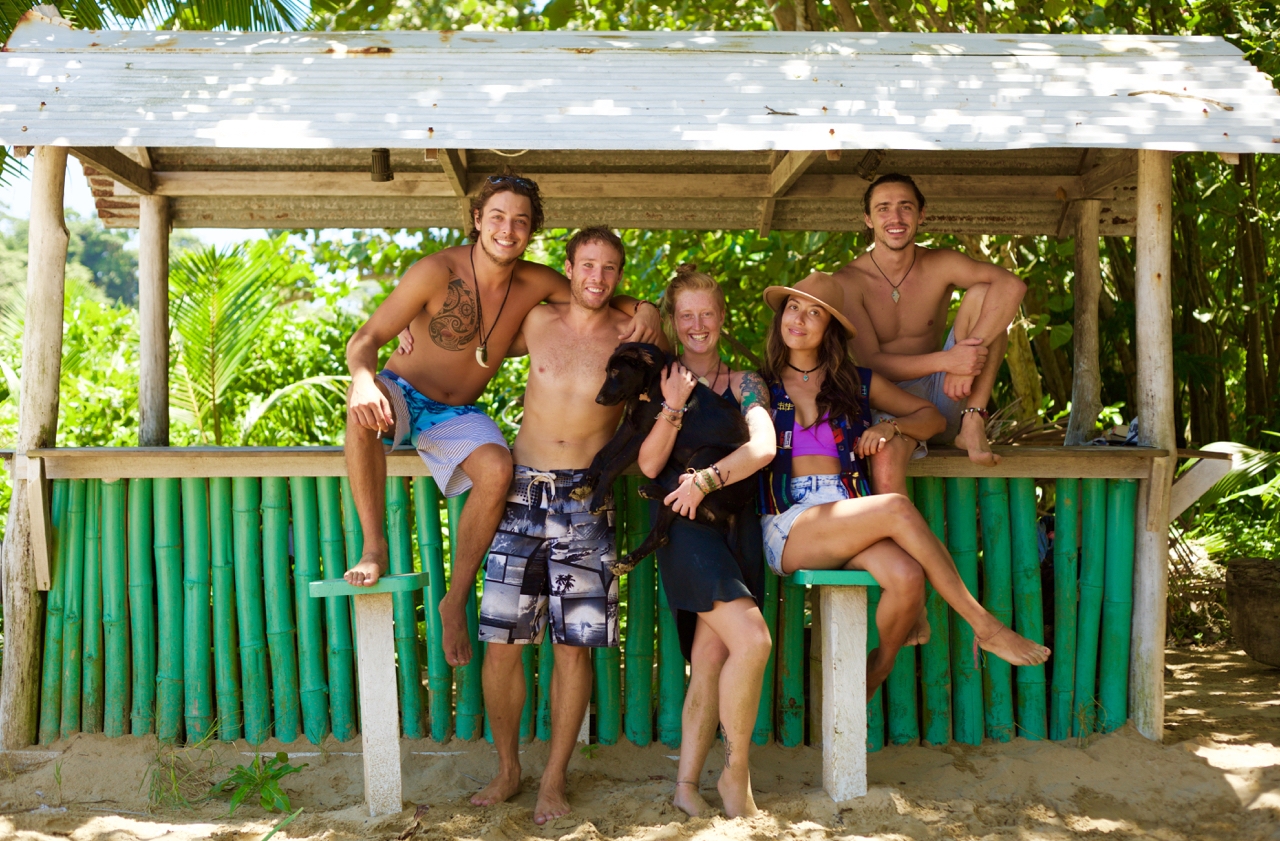 In complete seriousness, each and every person we met at the lodge was totally awesome in their own right. Chillin' with this crew, along with the unparalleled paradise-like location, made it next to impossible to flee the scene after four phenomenal nights. It is beyond this blog's utility to attempt to describe all of the incredible friends we met there, so head on over to our Traveler's of the World page to meet them all, up close and personal.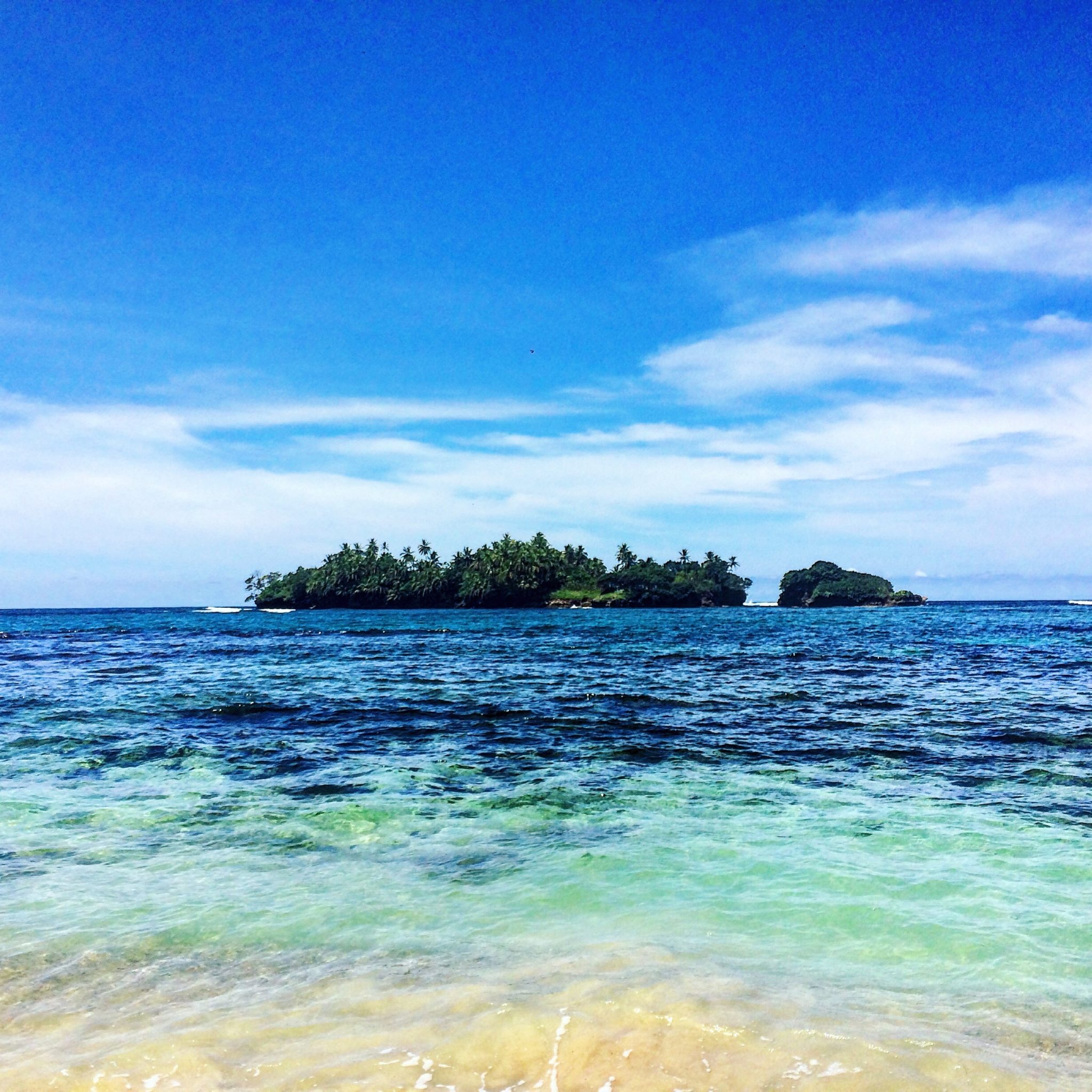 Did we meet any locals in Bocas? Well, for one we came across a babbling inebriated bloke named Polo. This seventy-three year-old fellow was drunk when we met him and every moment thereafter, but has the backstory to stop you in your tracks. As a teenager he fled his abusive father and founded what would become known as Polo beach. He sold the land for a million bucks, but remains there as a squatter and won't let his riches repel him from bumming a cig or copping a dollar from a friend for a beer.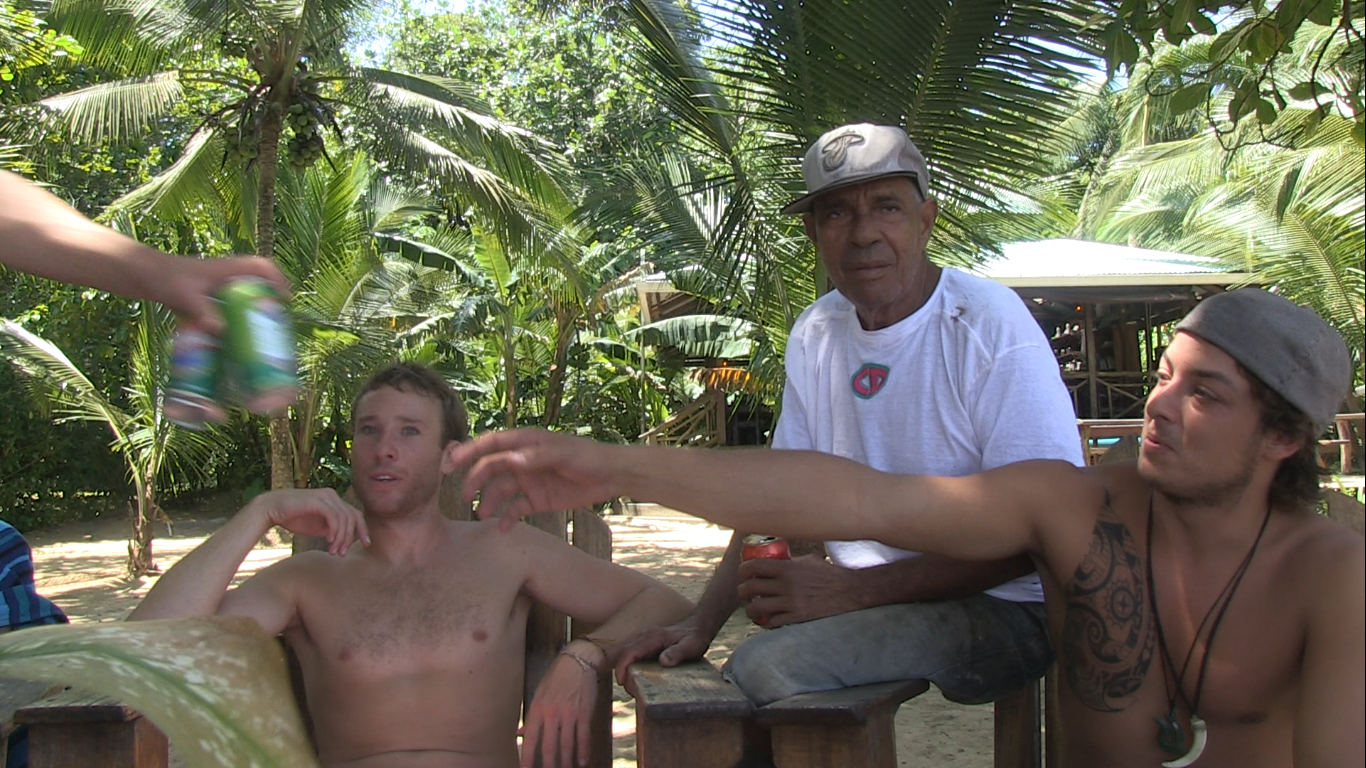 The most vacationy-like thing we've ever done also went down while we kicked it in Bocas. We dug deep into our deteriorating wallets for a couple loose bills in order to go deep boarding. What's deep boarding, you wonder? So glad you asked! This little-known ingenious water sport involves holding onto a hardened plastic board, about two feet wide, and getting dragged by a rope attached to the back of a motorboat. It's essentially like boogie boarding, if boogie boards could take you under water. Equipped with masks, our deep boards carried us throughout the exquisite crystal clear Caribbean coral reefs, up close and personal with the vibrant variety of sea life within.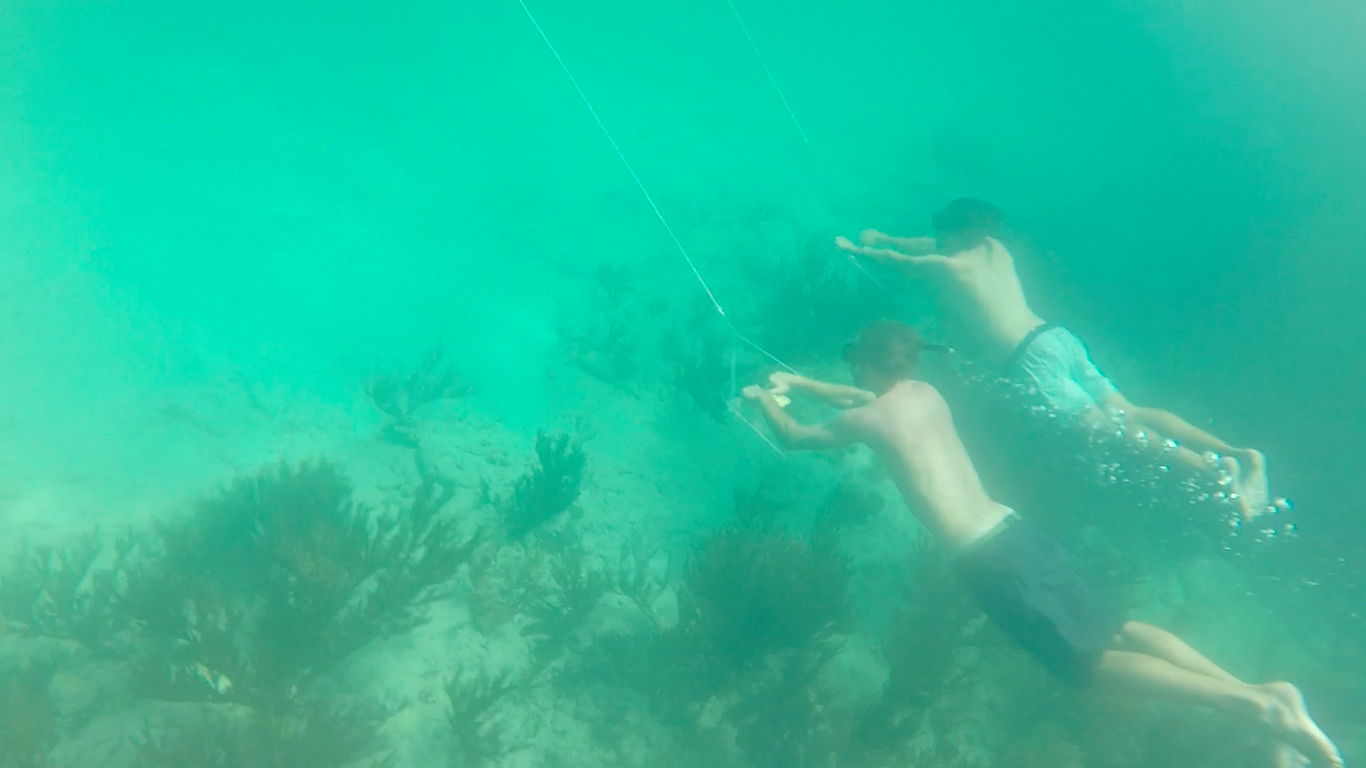 The last and most memorable event of our stay at Palmar Lodge had to be our night among the beach's bioluminescence. Led by our new buddy Adam, we followed the magical lights glowing about the shallow break. Our senses heightened, akin to a literal hallucinogenic experience, we giggled and gasped as if we'd been transported to our 8-year old selves. This may have been the most remarkable and freeing episode of our rally yet to date, and certainly atop the list of things-we-couldn't-film. Only a horrifying and sudden riptide that took us to the brink of a near-death experience ended the night's splendor.
It wasn't all fun and games. We still had some unfinished business to honor our commitment to NICA and El Transito. We said goodbye to Amanda yet again ("Wait, Amanda was with you guys again?!" That's right, she visited us in Bocas to take one final photograph to complete her extraordinary project, of our butts this time, and we took her back with us to the mainland).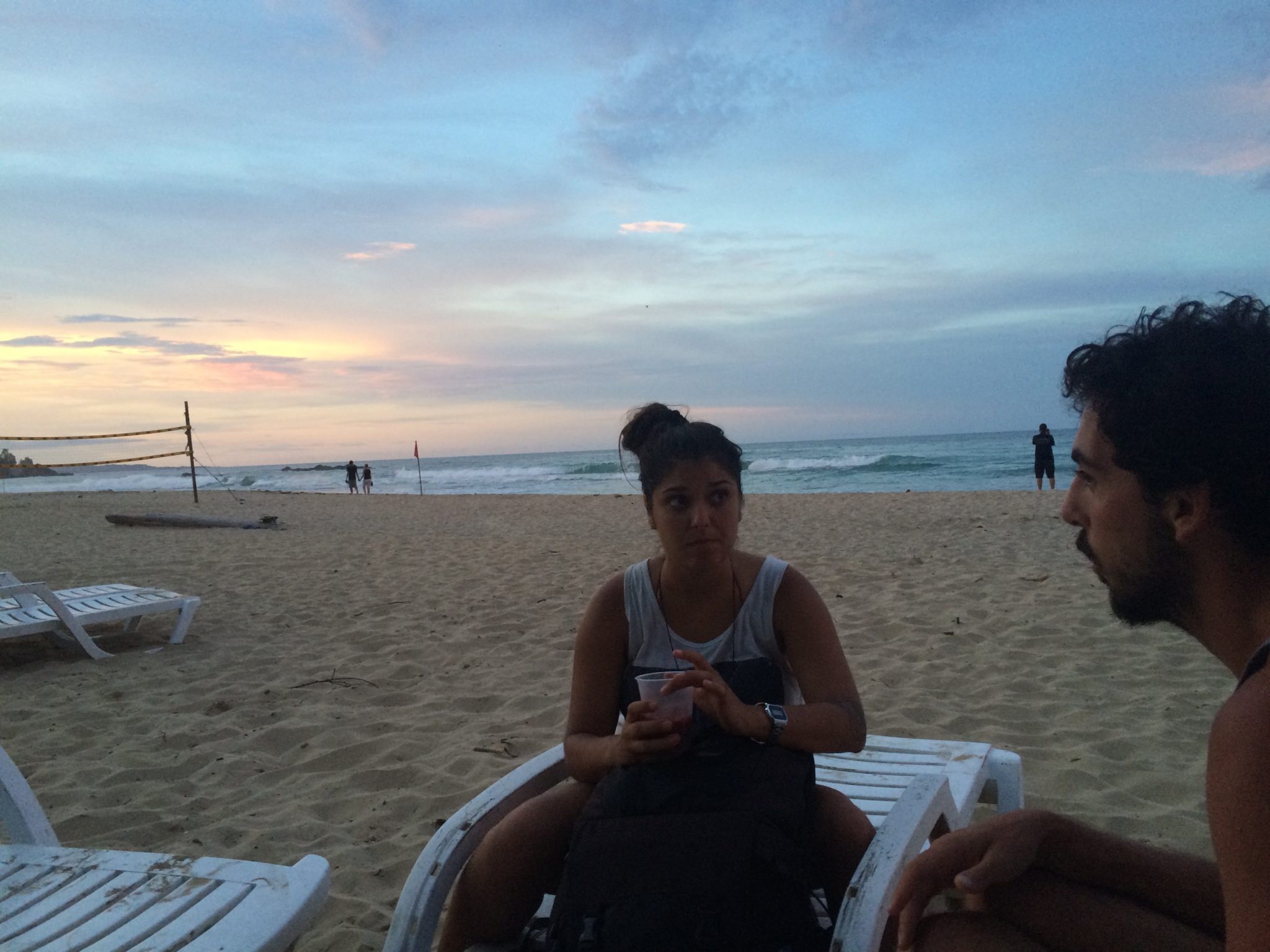 In Boquete we ventured into Panama's luscious coffee-filled highlands, where the climate sits at an ideal 70 degrees and the afternoon thunderstorms are as much of a guarantee as the sun's daily rise in the sky. By day, we wasted away behind our computer screens at the amazing Sugar & Spice café, carving and crafting video after video to showcase on NICA's outstanding website. By night, we sadly, yet hilariously returned to our little trash dump of a camping spot, somewhere on the side of the road just outside of town. Filled with beer cans, plastic bags, and the human waste of horny teens, we settled our tent right smack in the middle of it all. Thank god it was dark out there; that way we could ignorantly cook up our "goulet pinto," (our take on gallo pinto) while the used condoms and tampons lay hidden next to our stove, behind the night's shadowy darkness. After nearly a week in Boquete, we were finally finished with our NICA work and hustled east towards the Isthmus of Panama, ready for the next leg of our journey.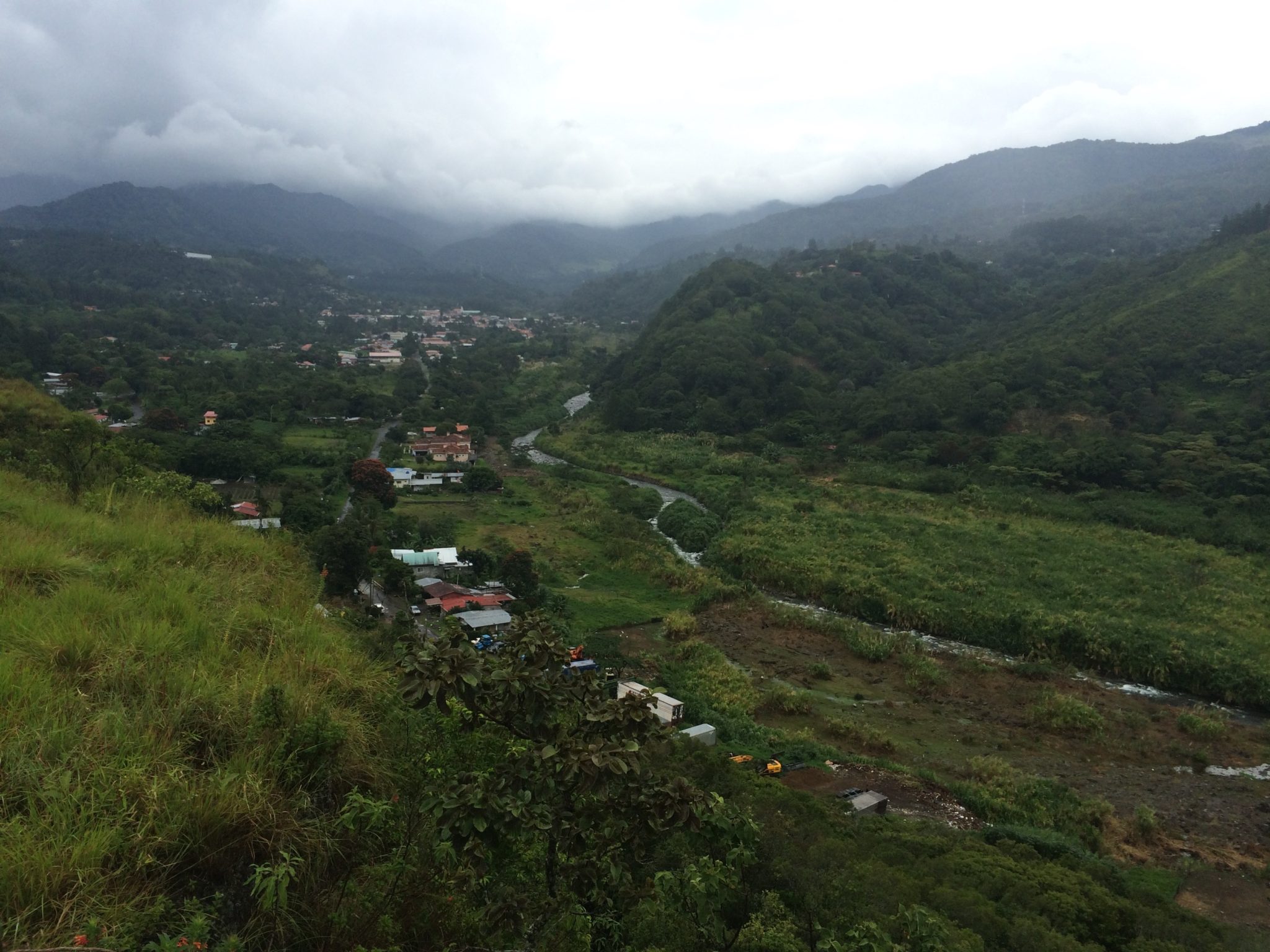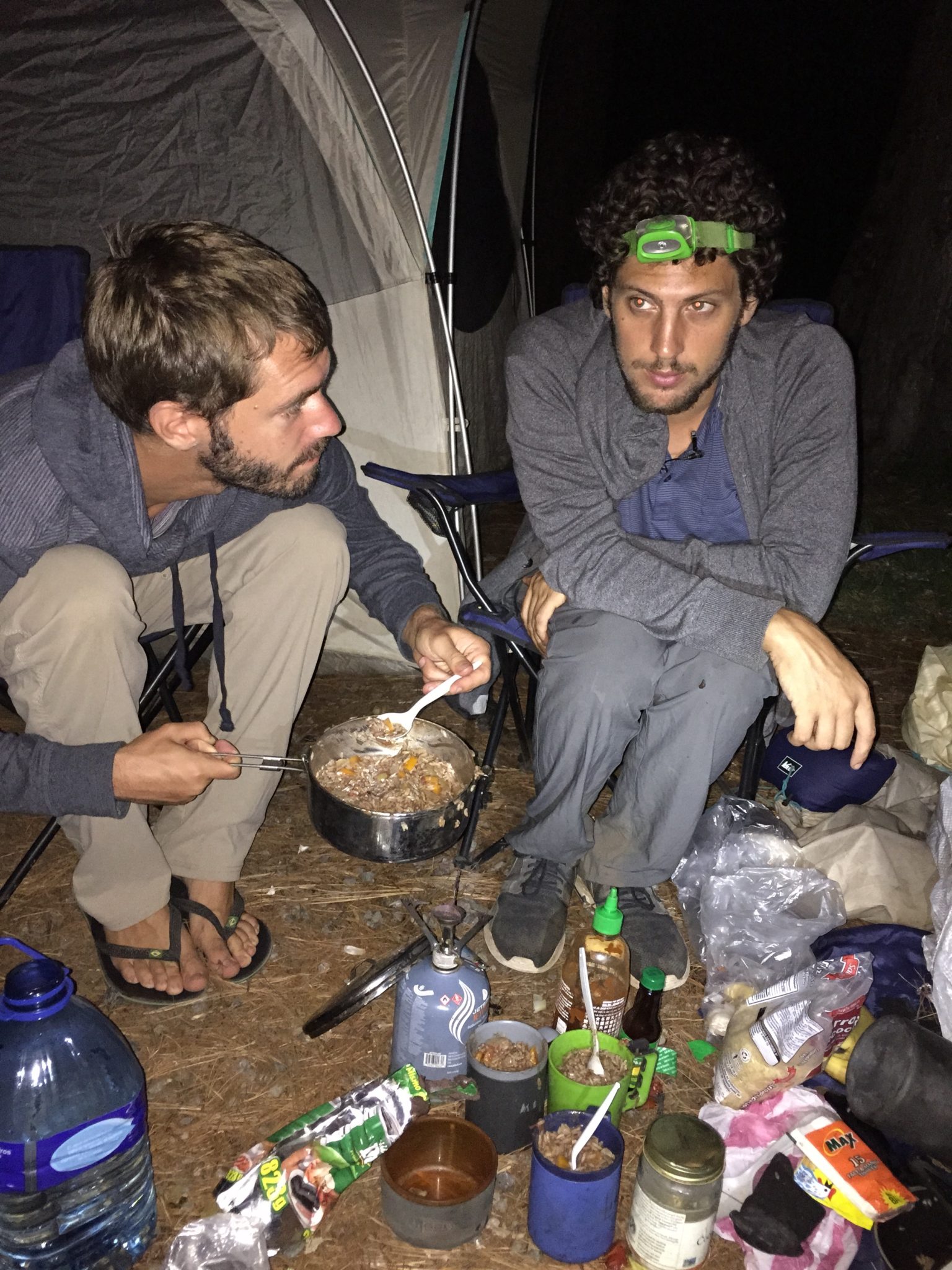 We ended up in Panama City for an obscenely longer amount of time than we'd ever thought possible, but that story awaits in our next post. Just like any other place we end up stuck in for days or weeks at a time, we made a collection of friends, found hidden eatery gems, and unbuttoned our collars in Panama's novel nightlife. On our very first night there, we strolled down lover's lane, under the romantic shimmer of the phenomenal Sunday blood moon eclipse.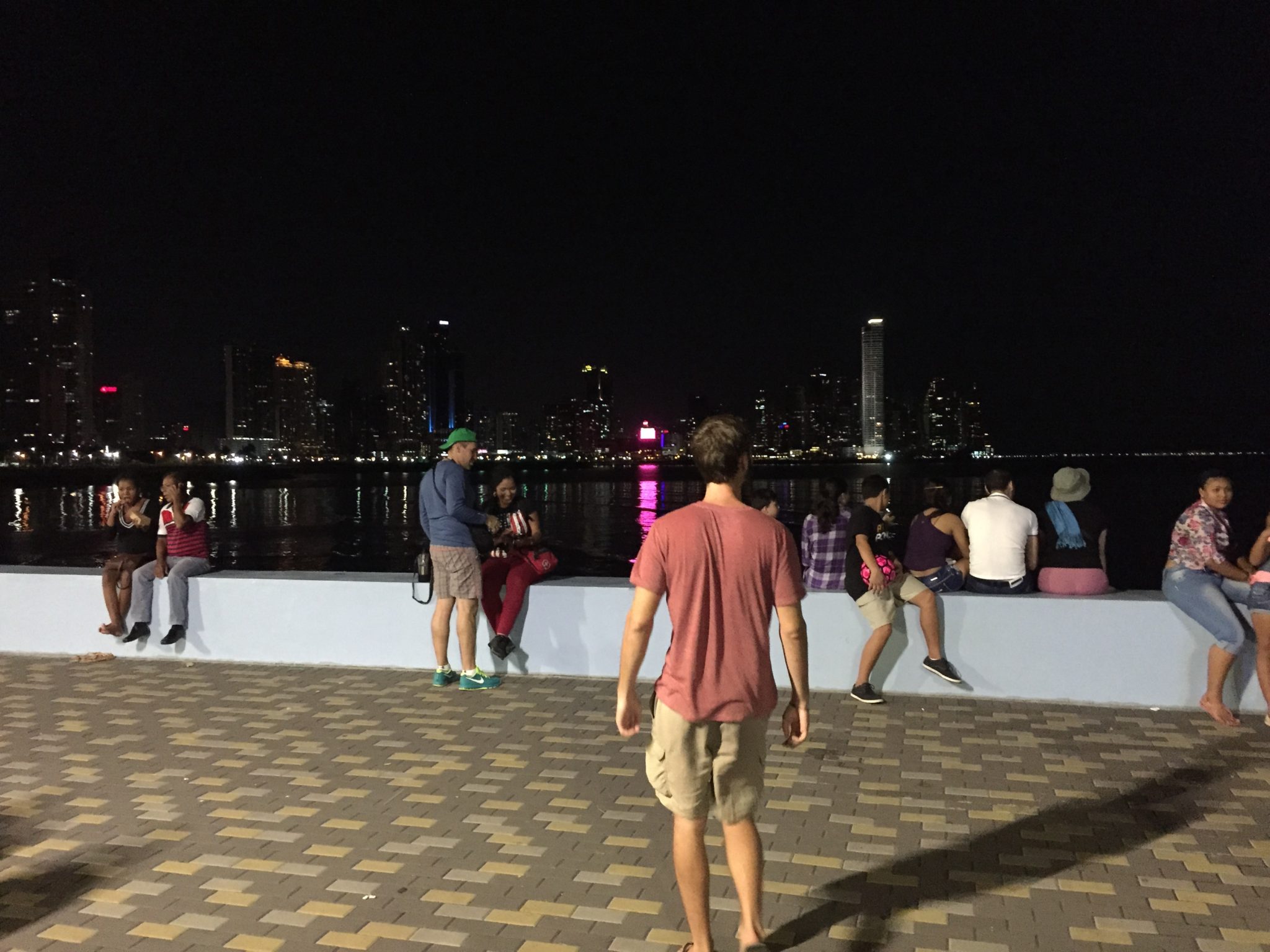 Want to know our two foodie favorites that you'll never read about in a Lonely Planet? First were the arepas at Panaderia Los Venozolanos, where our bubbly little best friend Mini prepared for us some of the freshest meat and cheese cravings one could possibly taste. In place of our inability to visit closed-off Venezuela, this modest spot sufficed in satisfying our curiosity for Venezuelan cuisine. The second, even further off-the-beaten-path place was called Fonda AM/PM, where the cafeteria-style service rewards your boldness by filling your plate with enough rice, beans and meat of your choice to curb your hunger for the following 24 hours. Day after day, we rotated between these two joints as our go-to cheap, yet affordable eats.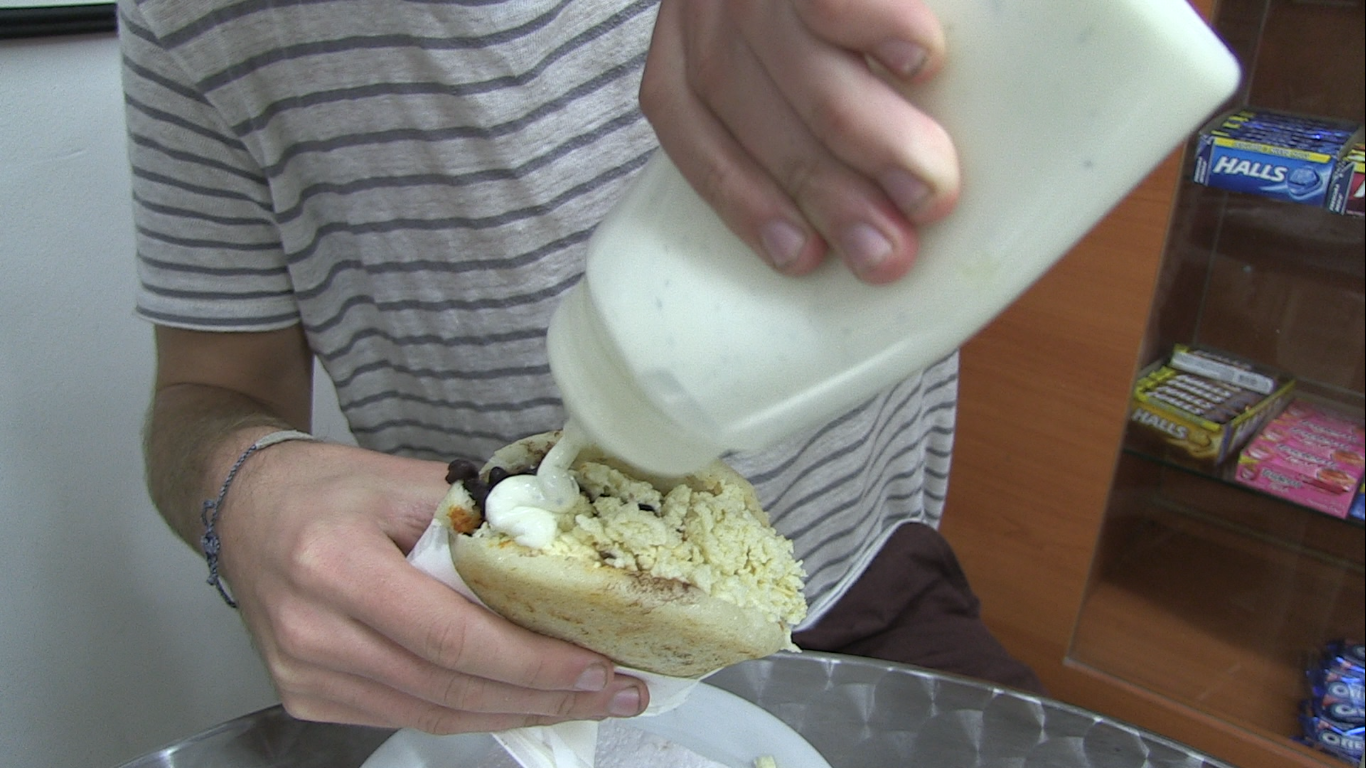 One essential must-see Panama City site is the world famous Panama Canal. On Sunday morning we woke up and knew we had 2 options: find a place to watch football all day or go on an adventure. Was this even really a question? Into our car we went and into the streets we maneuvered until we arrived at this crossroads between the two great oceans. As much as it represented the connection between the Pacific and Atlantic that we had veered between for over 12,000 miles, we arrived with latitudinal thoughts on mind our mind. After this last skinny strip of what is considered Central America, we enter into an entirely new continent. Epic adventure awaits.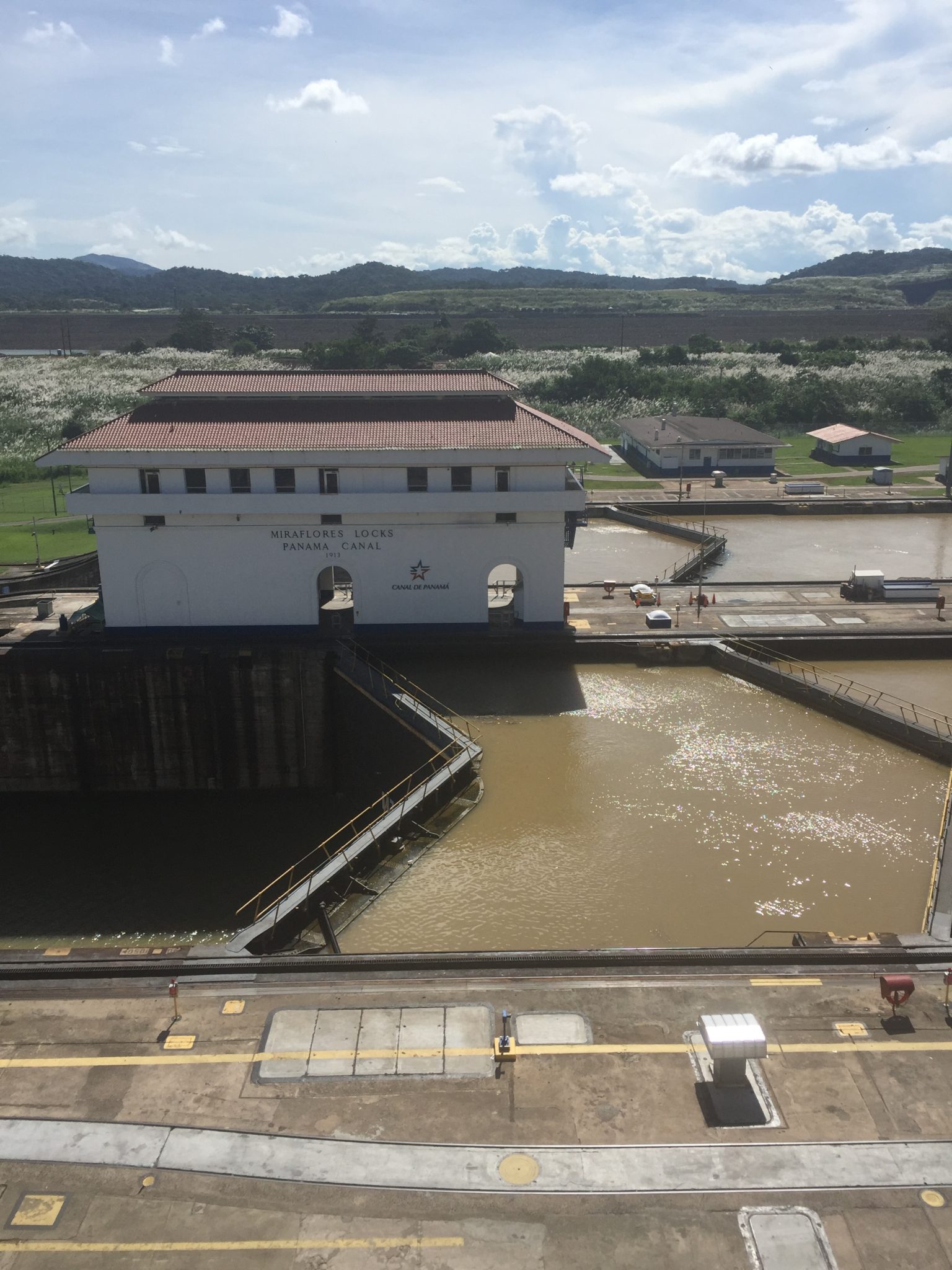 That's it for Panama and therefore Central America… except for an unending car catastrophe that you won't read about until it is resolved. In the meantime, we feel we found our groove here in Panama. Along with our repetitive jokes, knowing more about one another than we sometimes even know about ourselves, and of course starting each and every day in the car listening to Travesuras, our #1 Latin pop song, doing our journey in our way, together, has become second nature to us. When we go somewhere new, we know what we need to do: have an open mind, always say "yes," and let the good times roll.