The following post details the Global Goulets' journey from July 15 to July 21 (Days 106 – 112)
Story Highlights:
"We just kind of walked in looking to grab some lunch. Then we got to talking with Terri and Chris here at Caracola Cafe, and next thing you know, we're volunteering here for the next week."
These words came not from us, but out of the mouth of a dashingly charming British traveler named Jack. He and his friends Emma and Steve discovered the rural beach town of El Transito in much the same way we did – by random happenstance. Like us, they learned about the work NICA has been doing with the community and offered up what skills they could. Emma painted the tables of the café, to which all profits go directly to fund programs at the Douglas Vasquez School across the street, Steve built a beautiful stone path, and Jack worked on some social media outreach.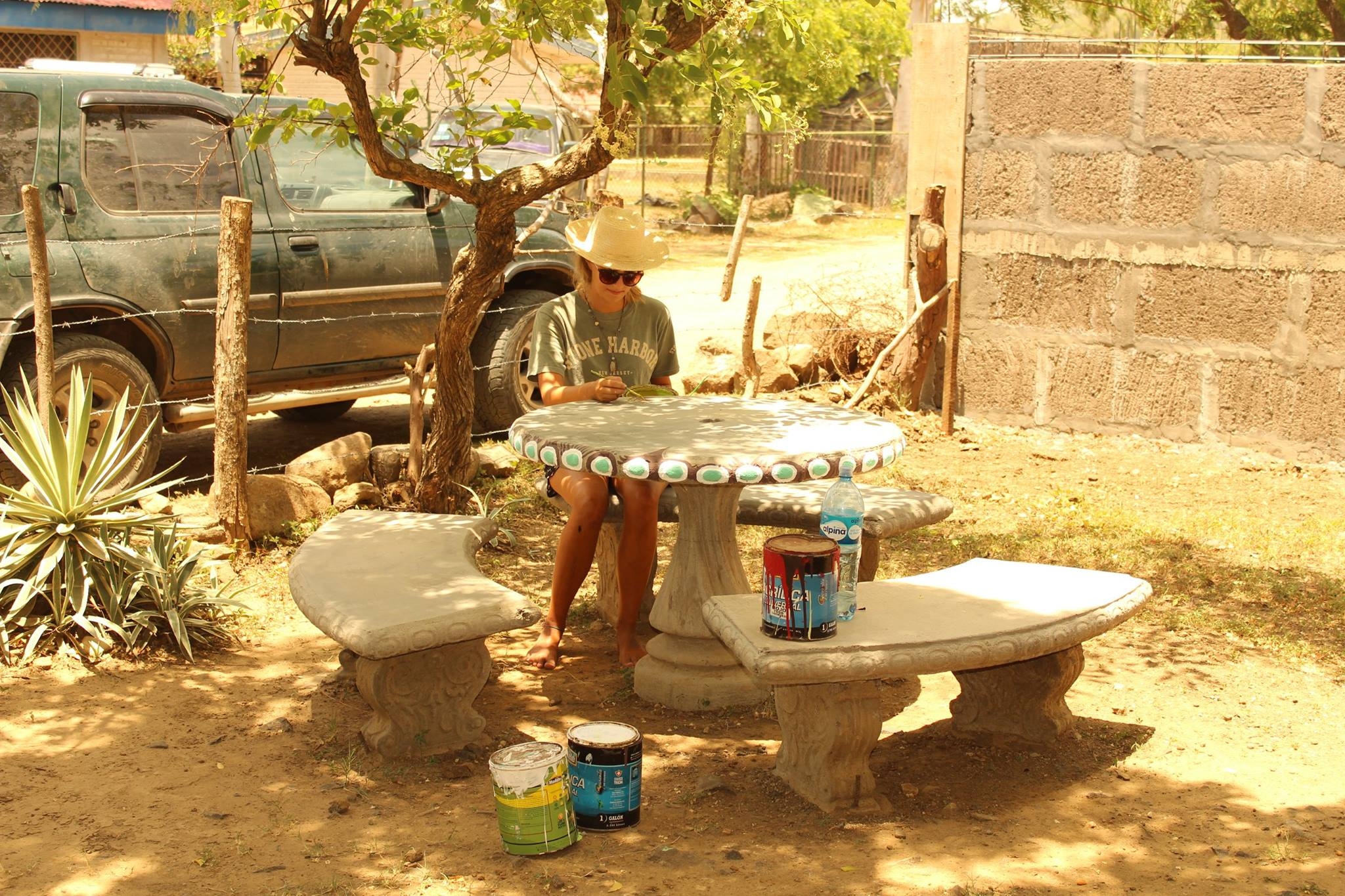 In a similar vein, we decided to put to use our blossoming skills as video makers. When we at last had the chance to speak with Terri, the founder of the NICA Fund, we offered to make the organization a promotional video, to which she gladly accepted. We figured we'd capture great footage not just for them, but for our TV show too. In fact, the creation of this video would be a storyline in it of itself: how the Goulets stumbled into a tiny little pueblo looking for a day of surf and ended up staying for a whole week to work with the community. After a wonderfully luxurious dinner at the Marlett's beachside home up the road, we had a plan in place and set out to work the next morning.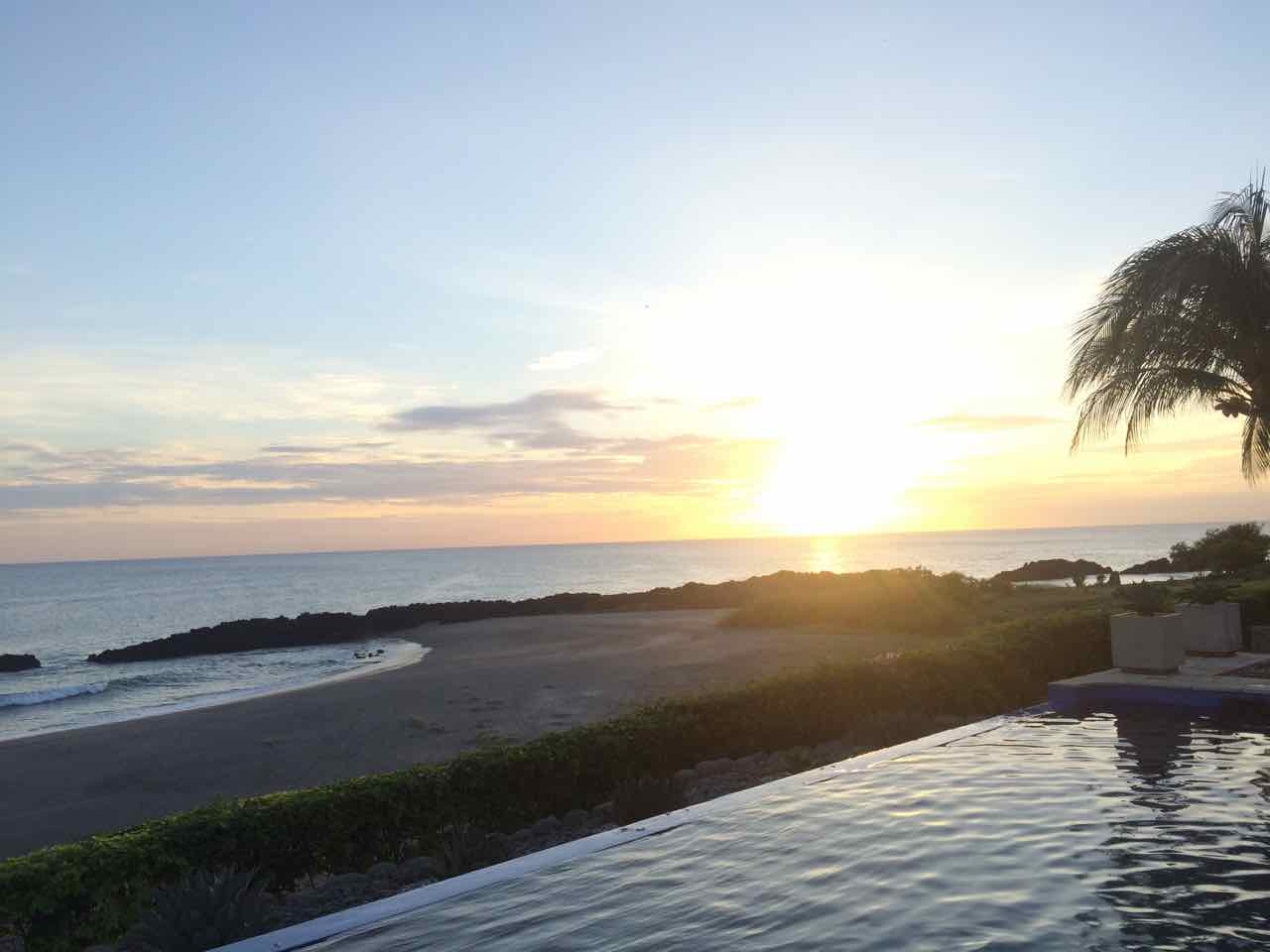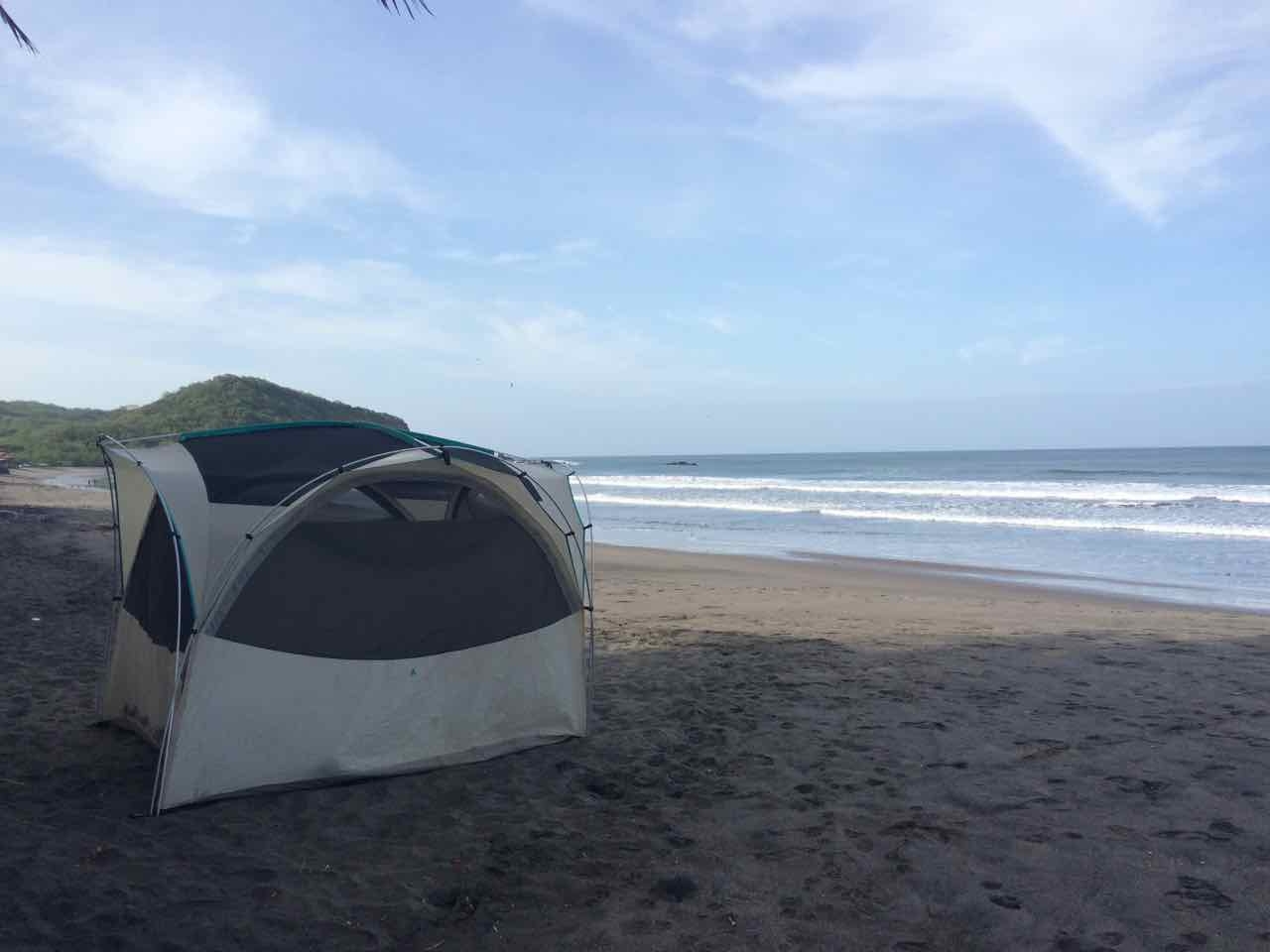 Over the next few days, we utilized Caracola Cafe as our home base. We walked the 10 feet across the street to document the school kids in action, where NICA is leveraging two incredible programs to create a learning environment unlike any other in rural Nicaragua. While we're tempted to lay out the details here, it's best you read about their work from their own website.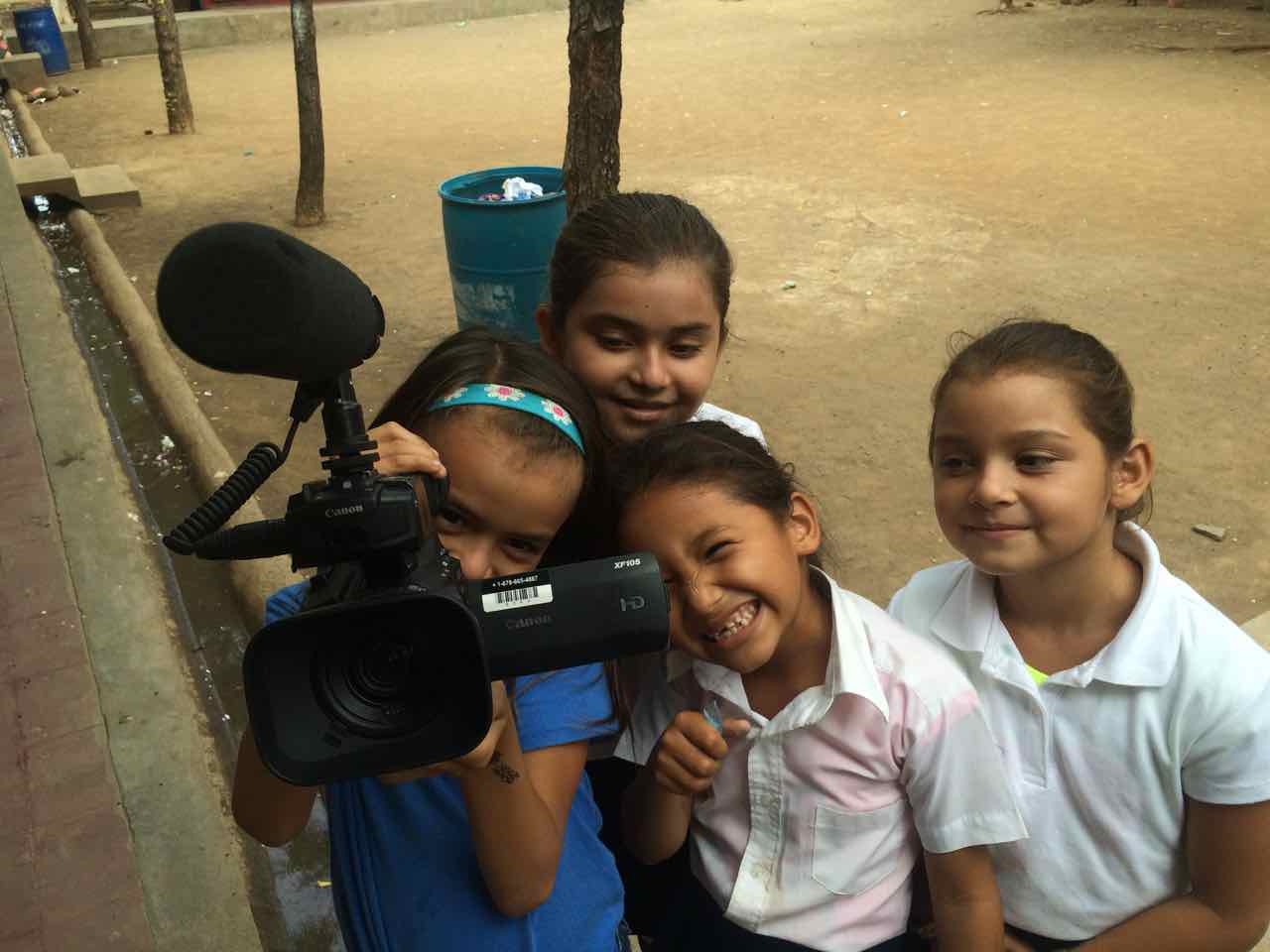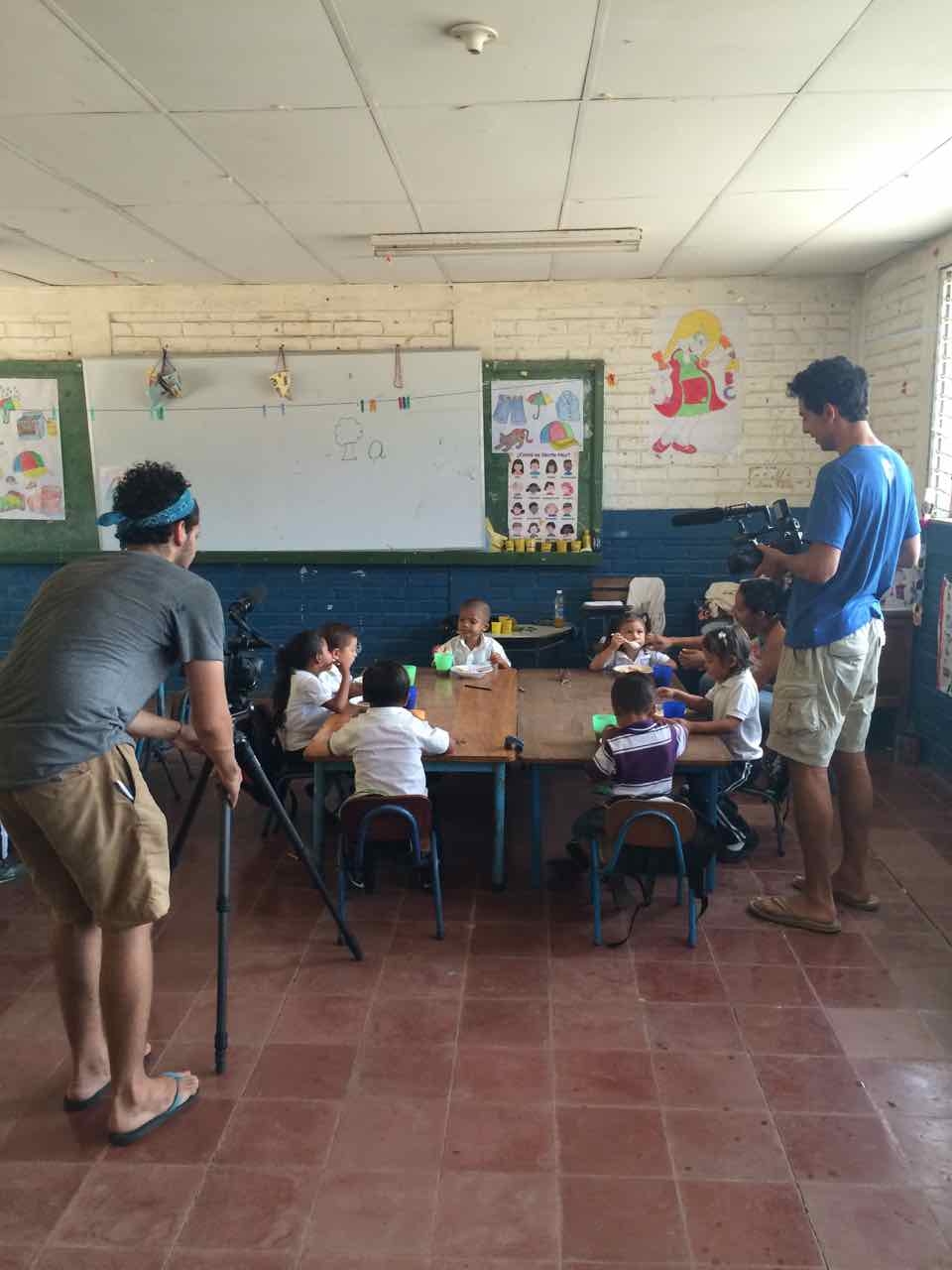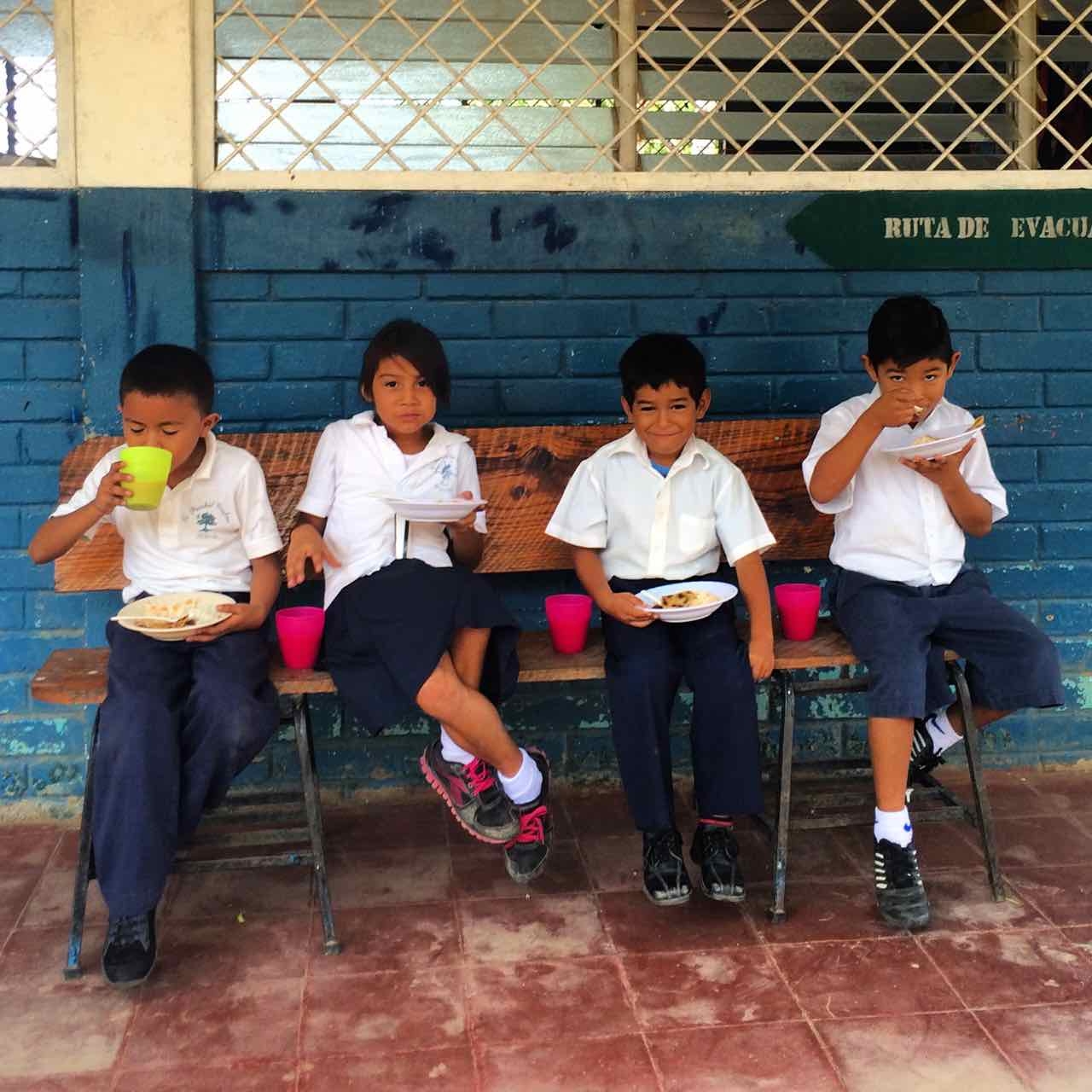 The second component of our daily task list was to interview a handful of the hard working people leading the charge, from Katherine, to Profesora Gomez, to Terri herself. We even interviewed Leyder, the school president, who admirably told us of his aspirations to go to college because he just doesn't want to be a fisherman or a farmer.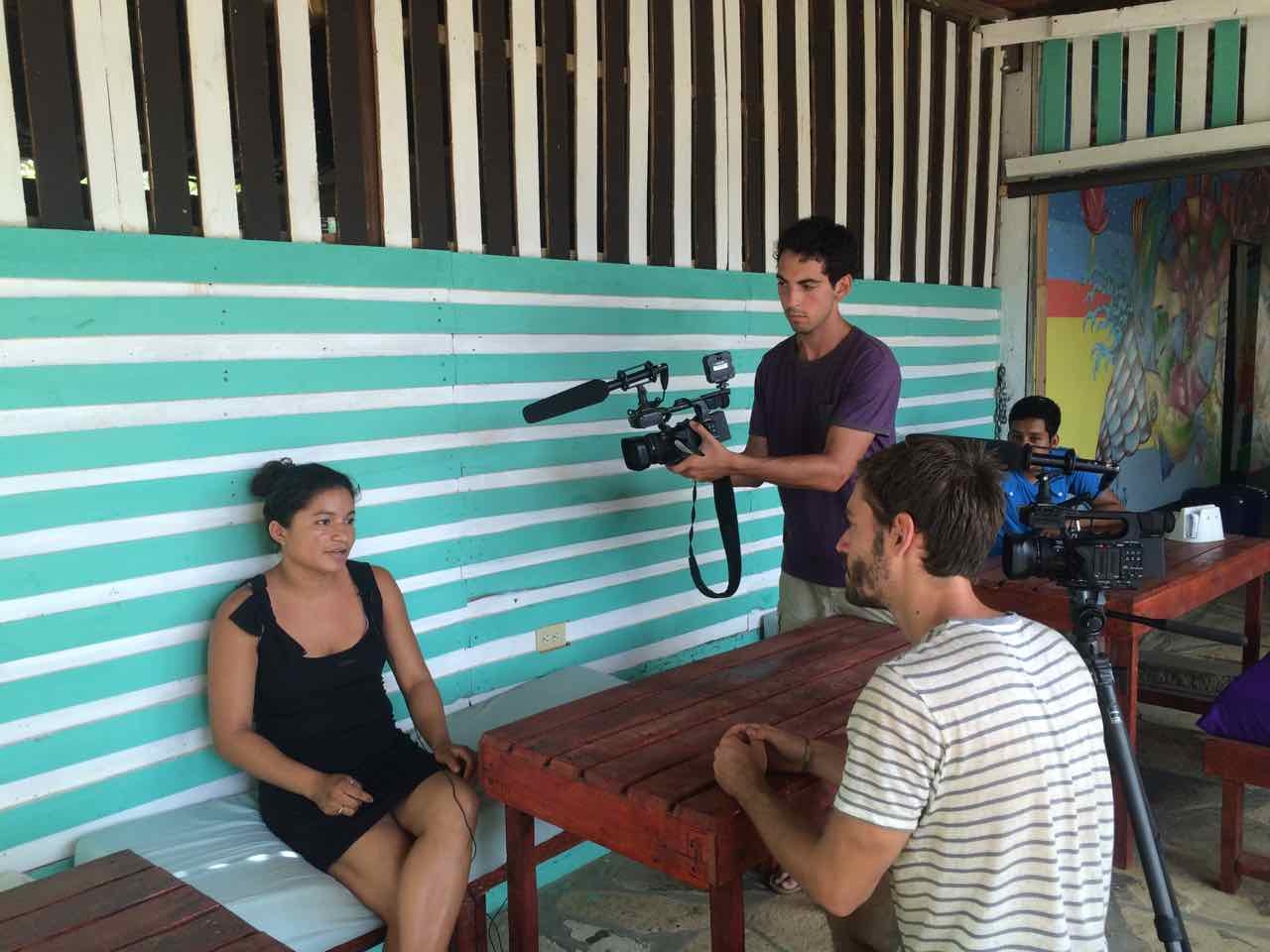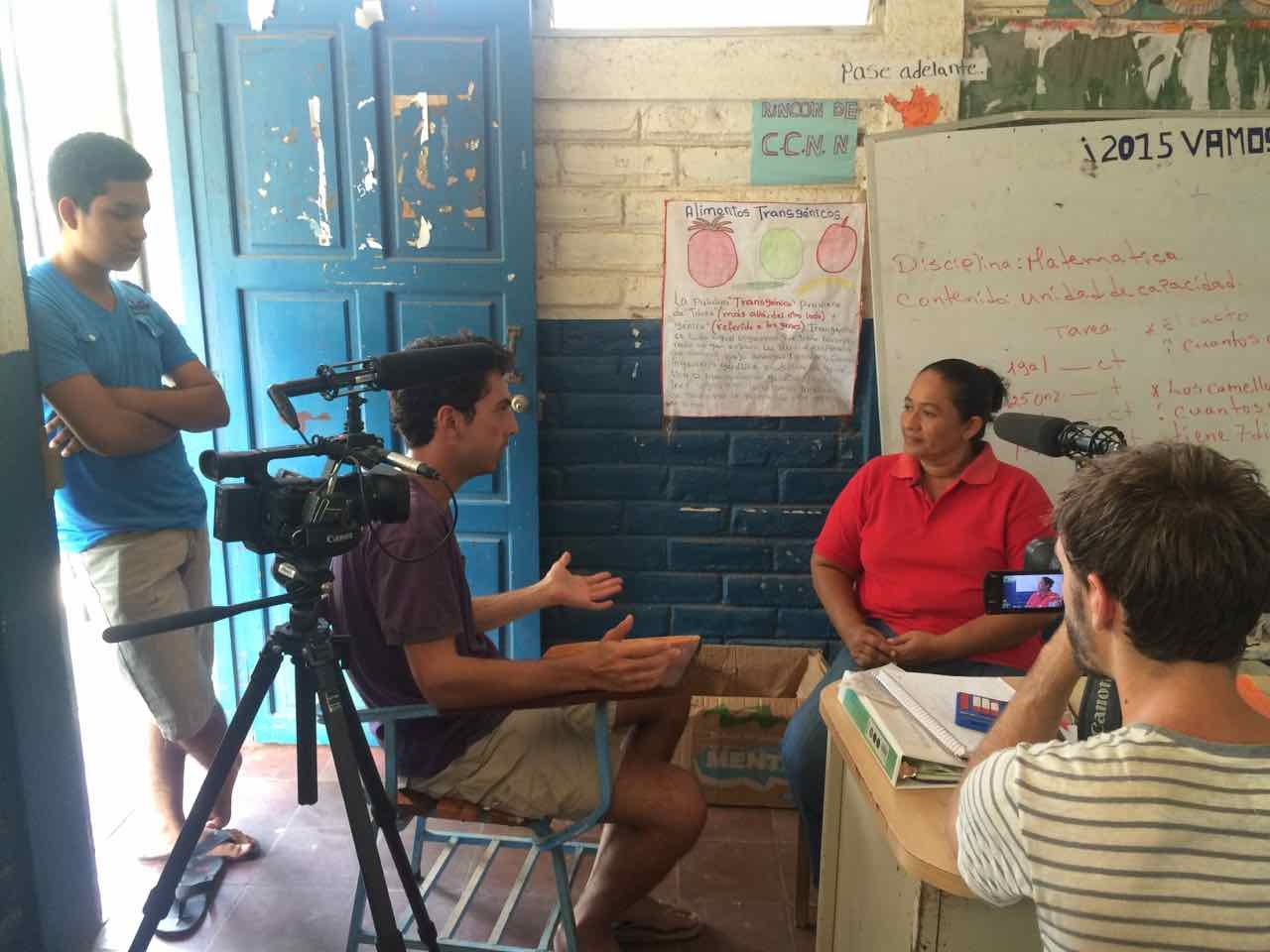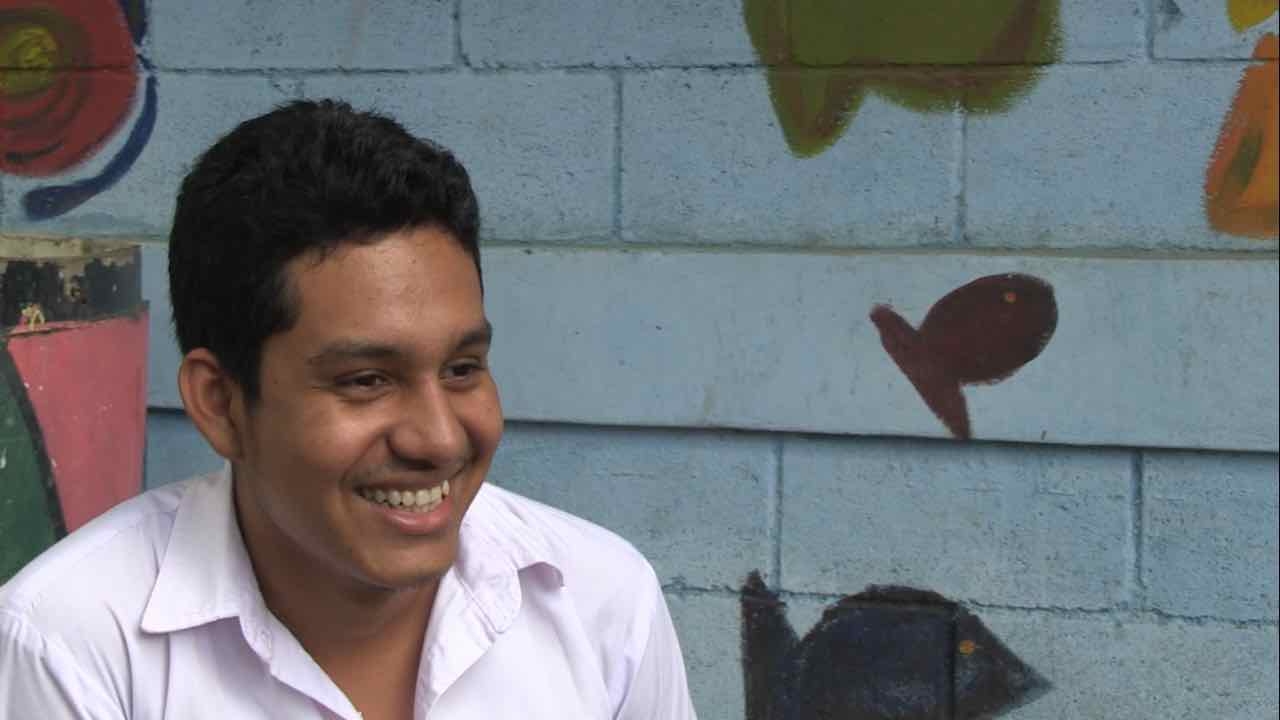 As we poured over the footage, organized it, and edited it on Final Cut Pro, we took some time out of our day to enjoy the super chill surf. Or at least, we tried (and again failed miserably).
There was a little someone in town who we took a real liking to, which hooked us into an offshoot expedition in El Transito we by no means anticipated. The emphasis here is on 'a little someone.' Oliver was a small 7-year-old boy with an electric attitude and an easy laugh that showcased his blackened-by-rot teeth. On our first day in El Transito, we played with him his 12 year-old pet pig, Pinto. He asked us to come back later on and we of course promised.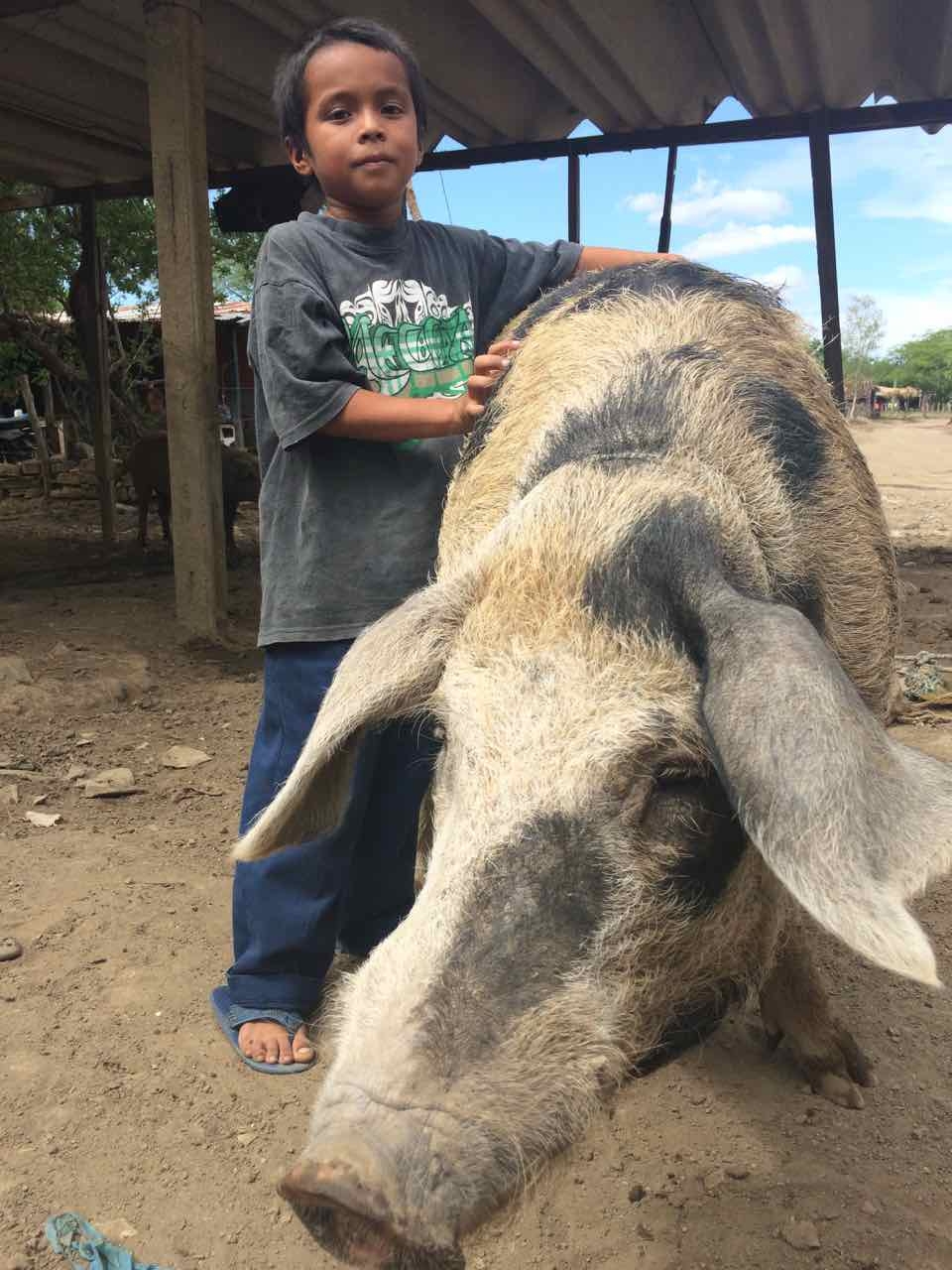 After a full day of surf and video editing we packed it in and walked over to where we'd found him on that first day. As we walked inside what we thought was his home, Oliver giggled with excitement and so did we. A couple, who we thought were his parents, welcomed us in and moved some chairs around to make us feel comfortable.
Alexander and Krista weren't Oliver's parents and this wasn't Oliver's house, it turned out, but they were his aunt and uncle and he did hang out there quite a bit. We chatted for a good while with them about life in El Transito, how tough it is to not have a doctor in town, and what it's like to deal with the infrequent supply of fish out in the sea, where Alexander spends every morning reeling in what he can. "But right now, it's the high season. This is when we catch the most," Alexander explained.
We asked Oliver what he wants to be when he grows up and he said, without hesitation, "a fisherman!" His aunt and uncle retorted firmly, "No you don't. Go to school and then decide."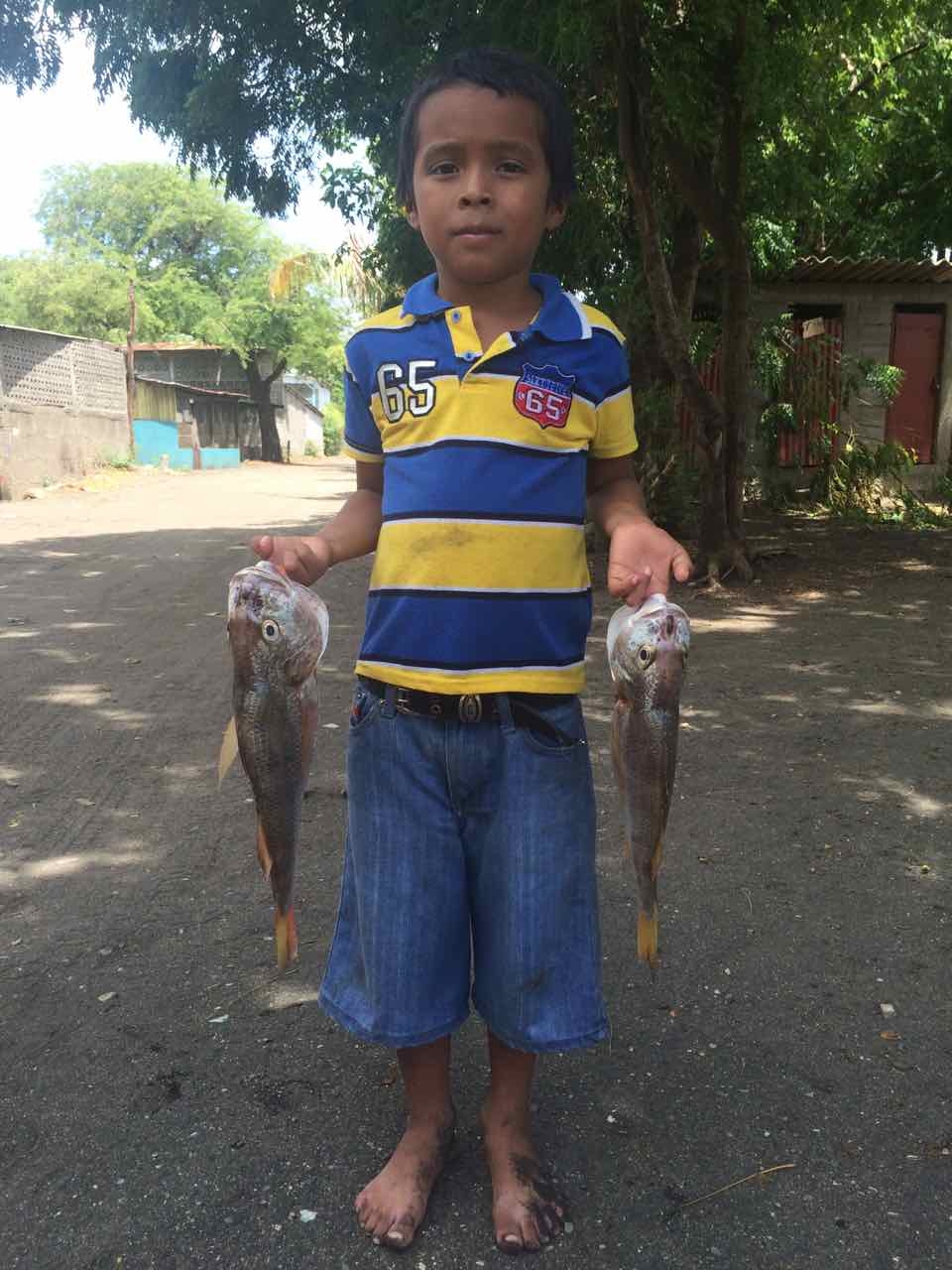 The conversation progressed, one thing led to another and next thing we knew, Eric had signed himself up to join Alexander and his team on the boat the very next morning, for a full-blown seven hours of fishing and filming. There was only room for one Goulet out there and Eric had to take the bait, having proposed the question in the first place. 'Ok, breathe, big guy,' he told himself. 'You won't die without Brian and Alex. It's just one morning and as tough as it's going to be, it'll be sweet.'
Waking up at 4:30am should have caused considerable discomfort, but considering it was more or less in the middle of the night, Eric was overall too numb to yet notice. Still under the mystical glow of the Milky Way, he snuck out of the tent where Brian and Alex enjoyed another couple of hours of rest atop the soft sand. Alone in the darkness with only the harmonic sounds of the tide's pre-dawn rush to accompany him, he followed the shoreline until he found Captain Alexander's boat.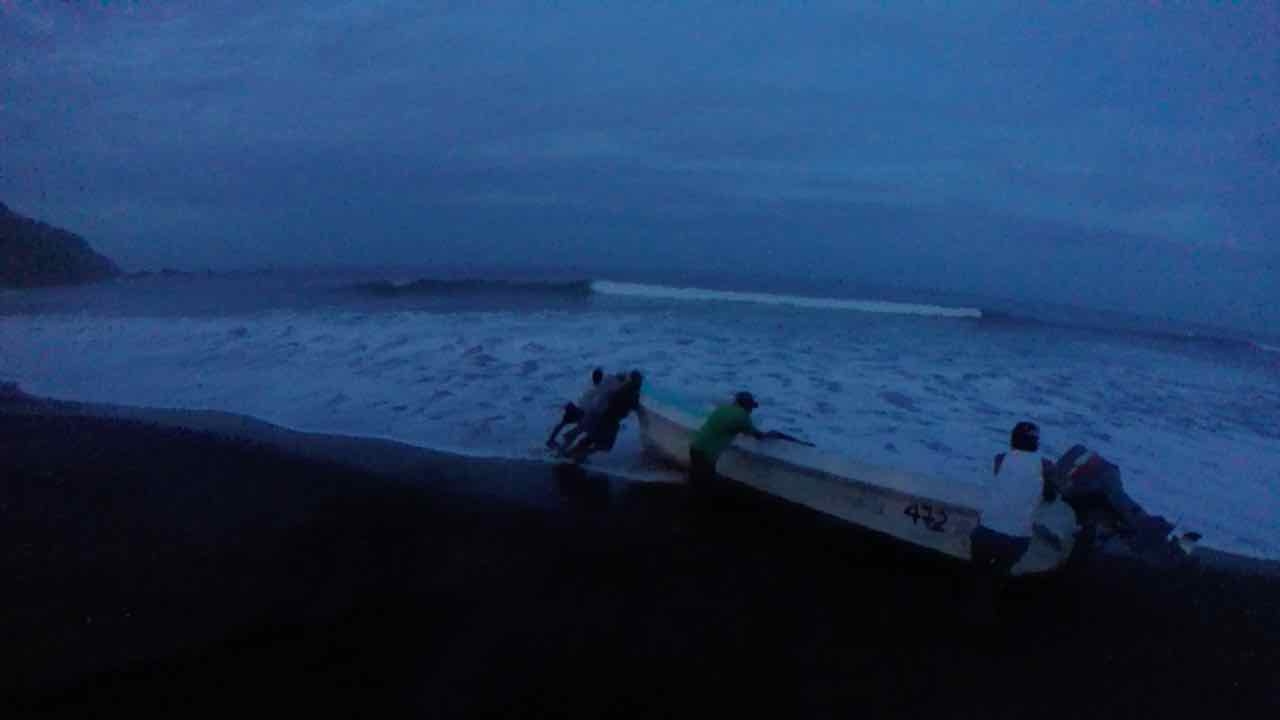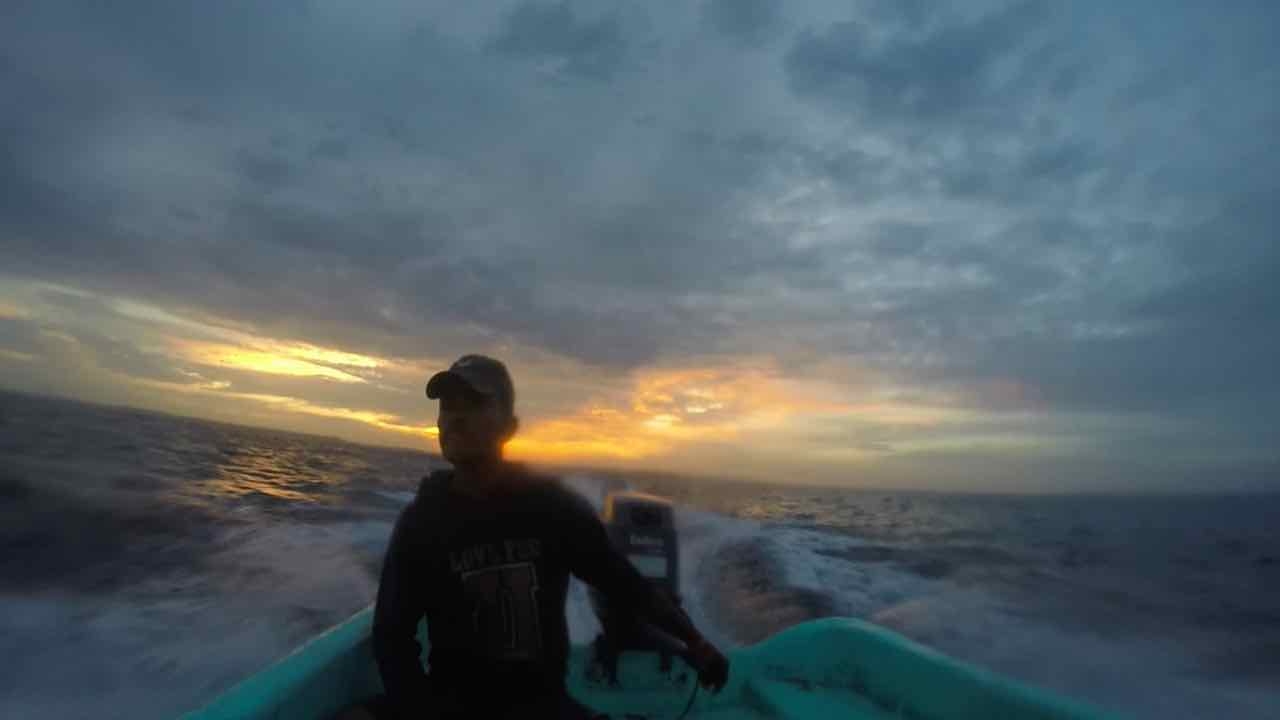 Alexander, Marlon, and Fanor were your typical, scruffy-looking fisherman, faces red and weathered from the daily onslaught of inescapable sun. Then there was Jeffrey, a 15-year old kid with some pep to his step, whose two years on the job as the fourth team member was not enough to pacify his youthful enthusiasm.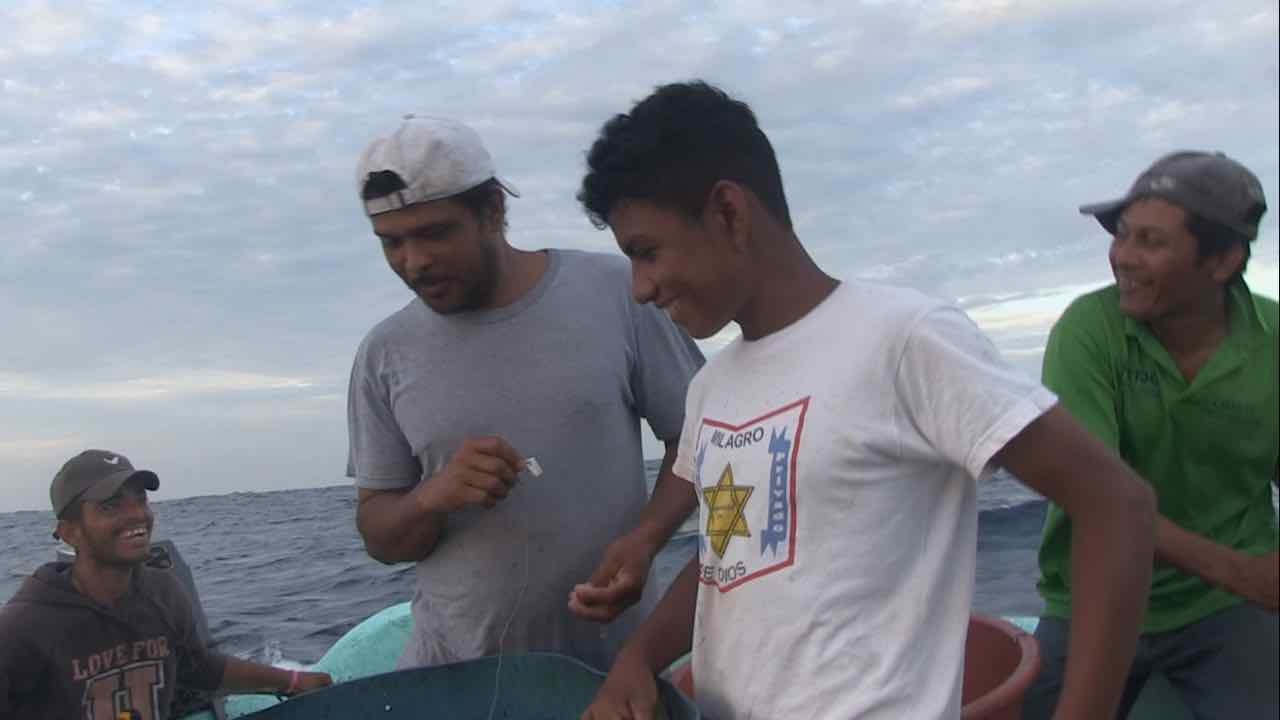 Out on the water, Eric acted as the fifth and utterly useless teammate, getting in the way of things with the nosiness of the camera. He served best as a source of comic relief and an unusual change of pace to the normal progression of things. The team laughed at his unfulfilled need for coffee, his growing dolor de cabeza (headache), and the fistful of falls he suffered trying to maneuver about the boat. Nonetheless, what he pieced together on camera ultimately became fascinating footage.
Maybe five kilometers out into open water the boat made base camp. They proceeded for the next hour setting up their fishing line. Fanor cut up bits of calamari into quarter-sized squares and dropped them into a giant bucket. From there, Jeffrey and Marlon picked up handfuls and threaded them, one at a time, onto corresponding hooks, interspersed about a meter apart along the master line. All in one motion they cast each hook out into the water, where the freshly submerged bait awaited its unsuspecting victim.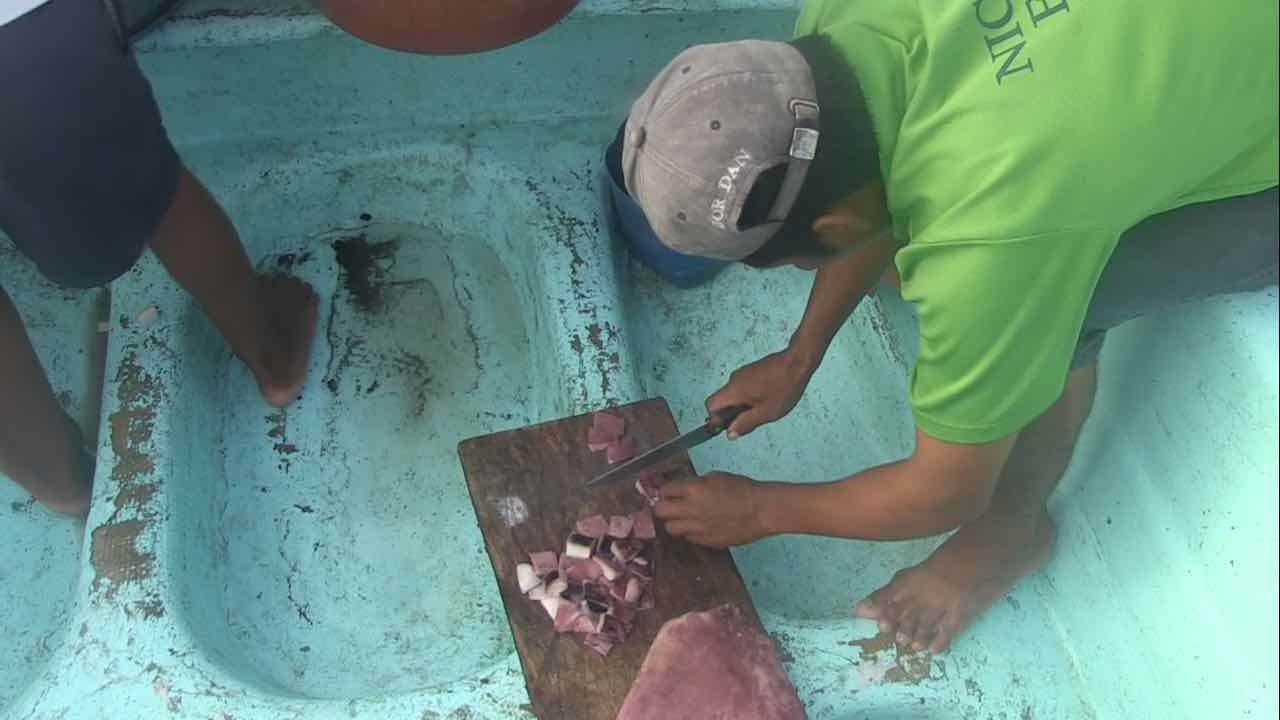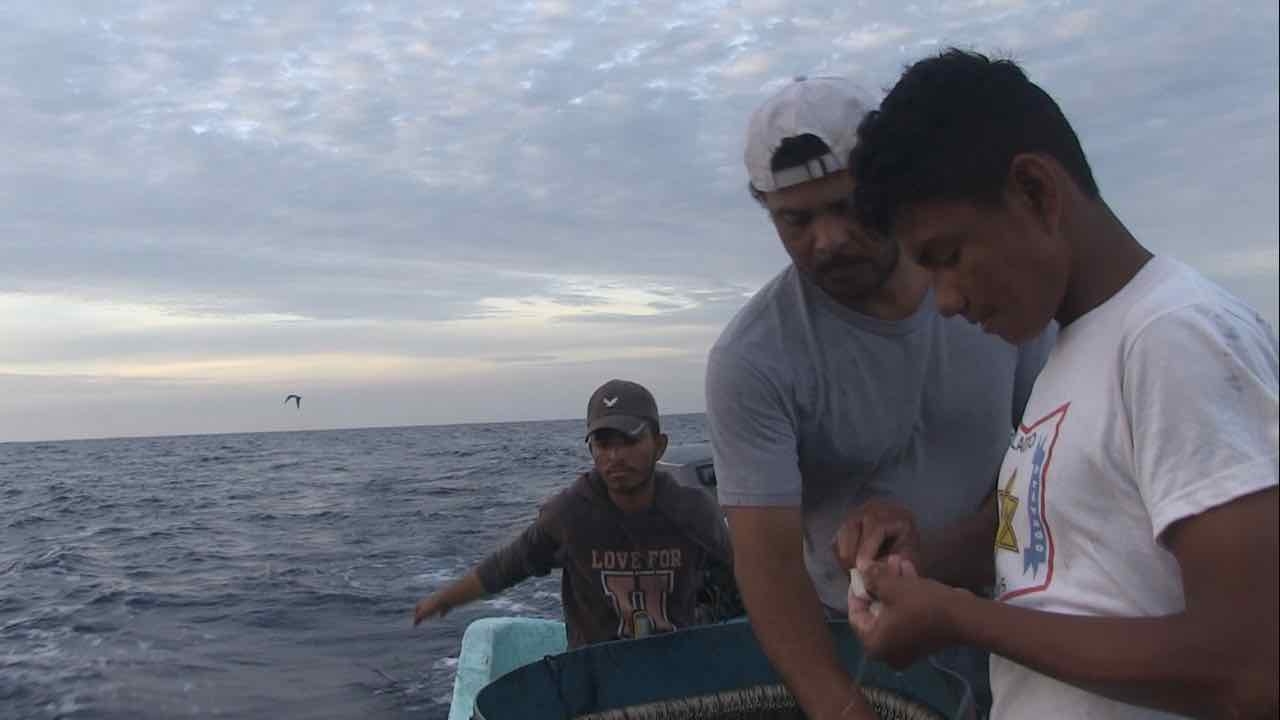 After an hour of this repetitive preparation, Alexander restarted the motor and drove the boat a few hundred meters further out, casting and stretching the line to maximize the area around which fish might curiously and fatefully take a nibble at the bait of death.
The next phase of the catch was what the team called la lavanta (the rise). As in the first phase, each member had his own responsibility during this never-ending drill. Alexander maintained the boat's position, frequently restarting the motor and adjusting the boat's angle amidst the growing undulation of waves. Marlon, without displaying signs of fatigue, spent the following four hours constantly drawing in the line, bringing to the surface fish after ill-fated fish. Fanor was the primary collector of the fish. He'd detach each from the hook that teased them in, occasionally whacking uncooperative squirmers against the boat's side to render them incapacitated, and tossed them into buckets, where they'd flounder fruitlessly for air.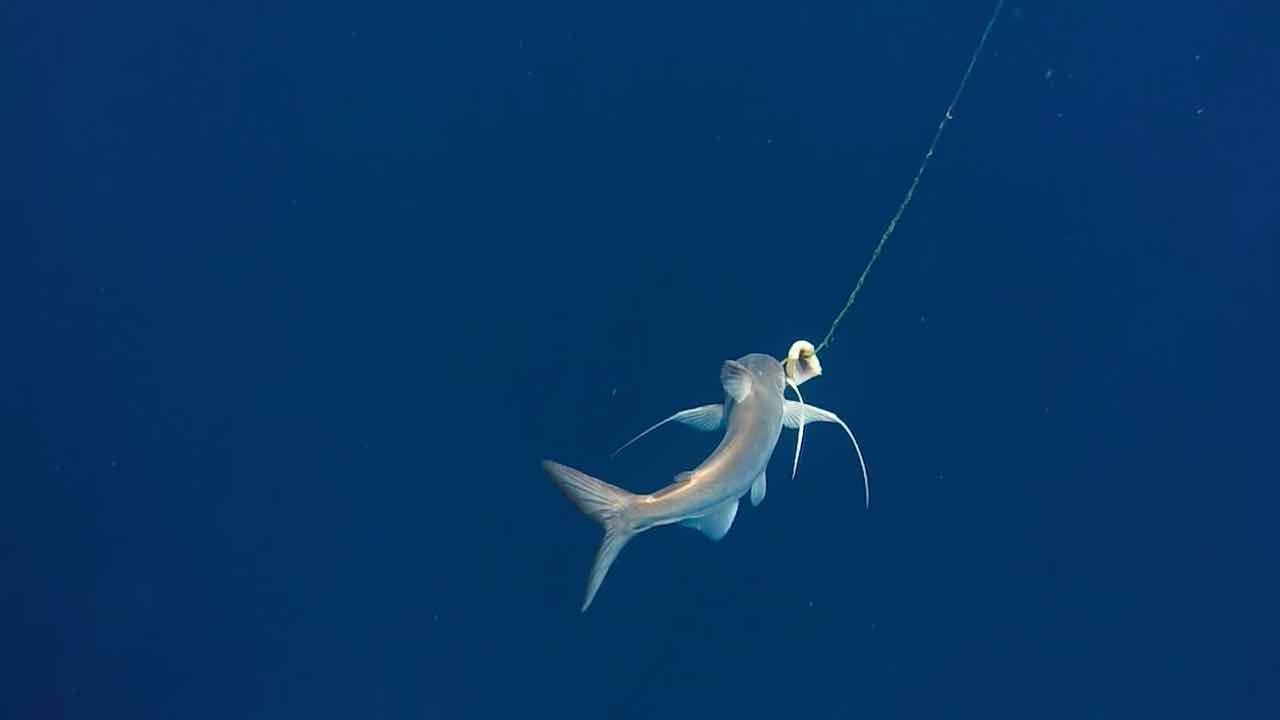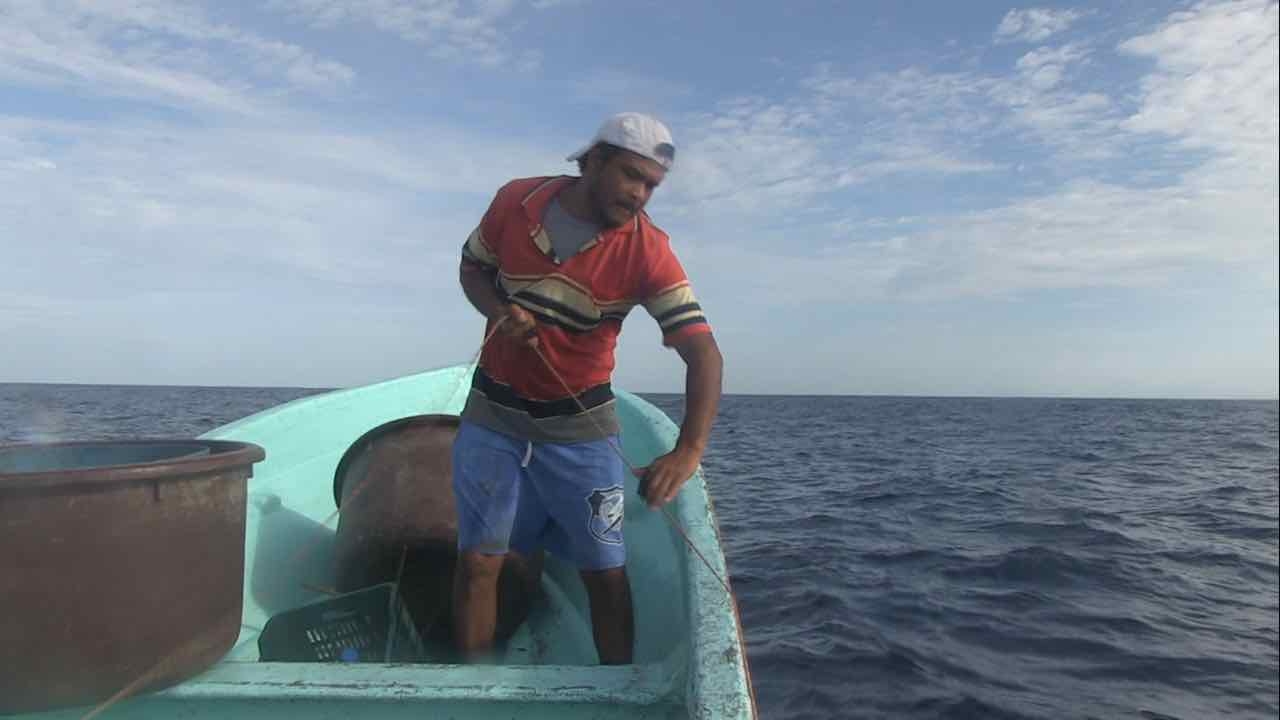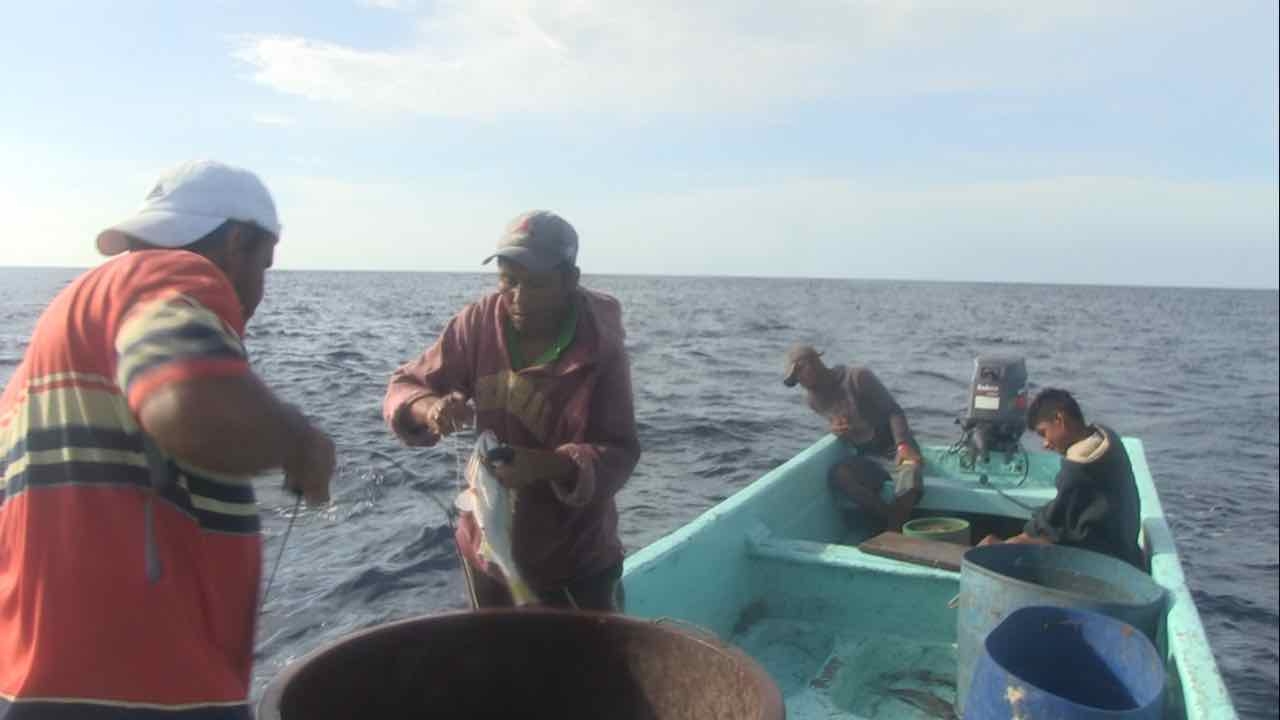 From there, Jeffrey took over. The fish, often in their last seconds of life after torturous suffocation, were laid out on a wooden tabled and sliced across the neck and abdomen to ensure expiry. Jeffrey carried out the dozens upon dozens of murders without so much as a flinch or hesitation. After hundreds of days on the boat, assuming this same daily responsibility, the process has become second nature to him. For someone like Eric, witnessing the death of these fish, one at a time, was not quite so easy to take in.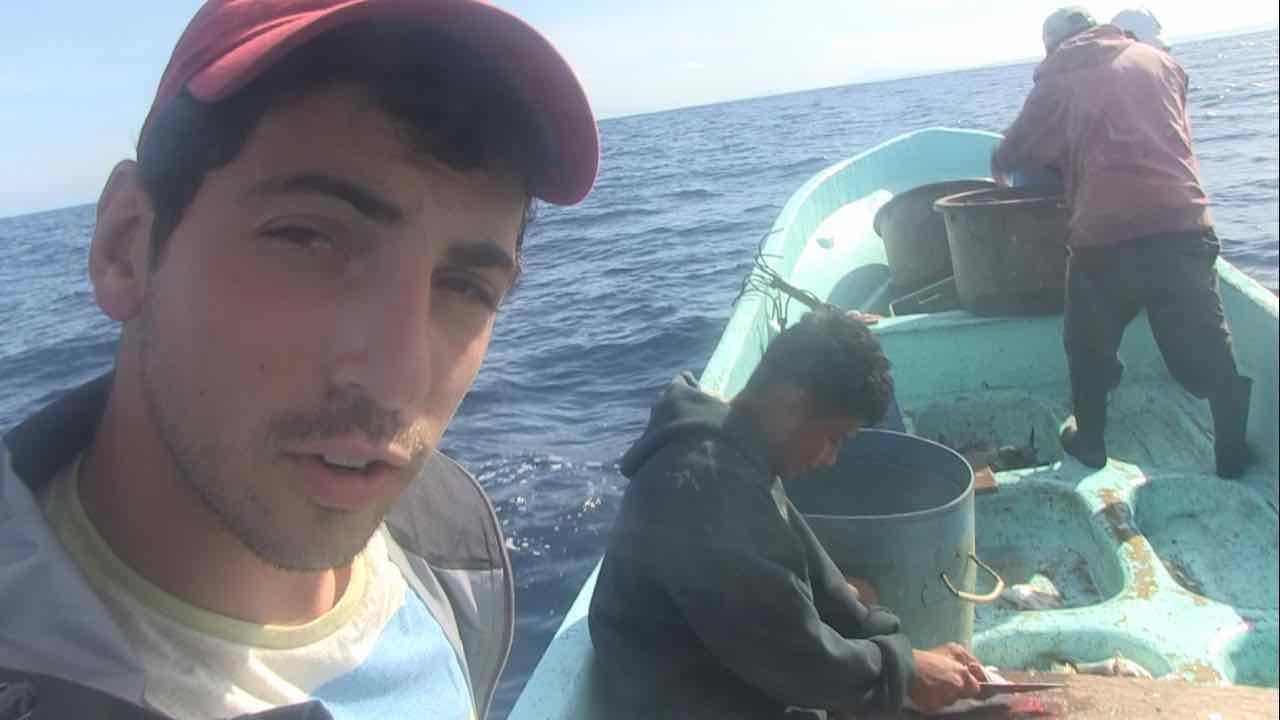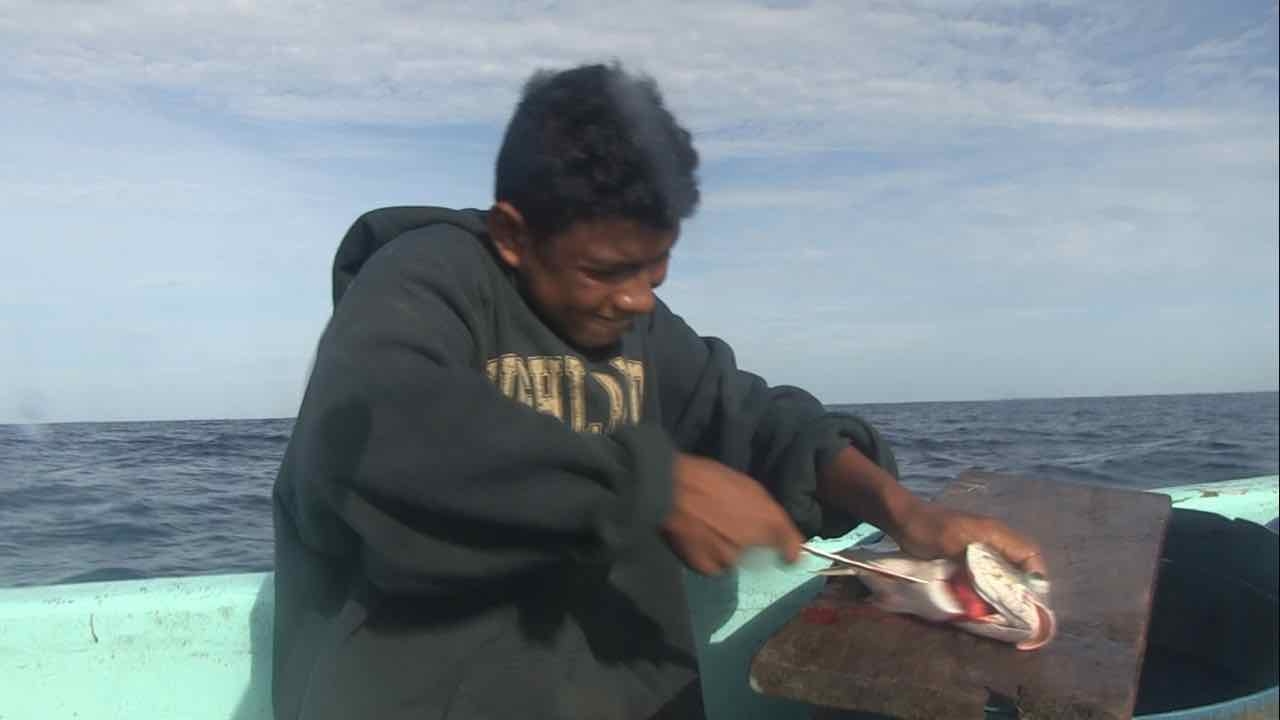 This static procession continued past the morning hours, as the sun rose high in the sky. At first, Eric hustled around the boat, capturing all angles of the work he could think of. Eventually, the combination of sun, smelly fish, an increasing bounce of the boat, and a lack of sleep and morning coffee relegated him to huddle uncomfortably under the hood of his jacket. Those final few hours slowly ticked on towards noon, at which point the boat was full of fresh fish and Alexander steered the boat back to shore. The ride in was decisively choppier than the way out. Back at shore, Brian and Alex greeted their sun-battered buddy with forties of Toña, while the regulars arrived ashore with the helping hands of their family, who helped gut, clean and collect the catch for sale.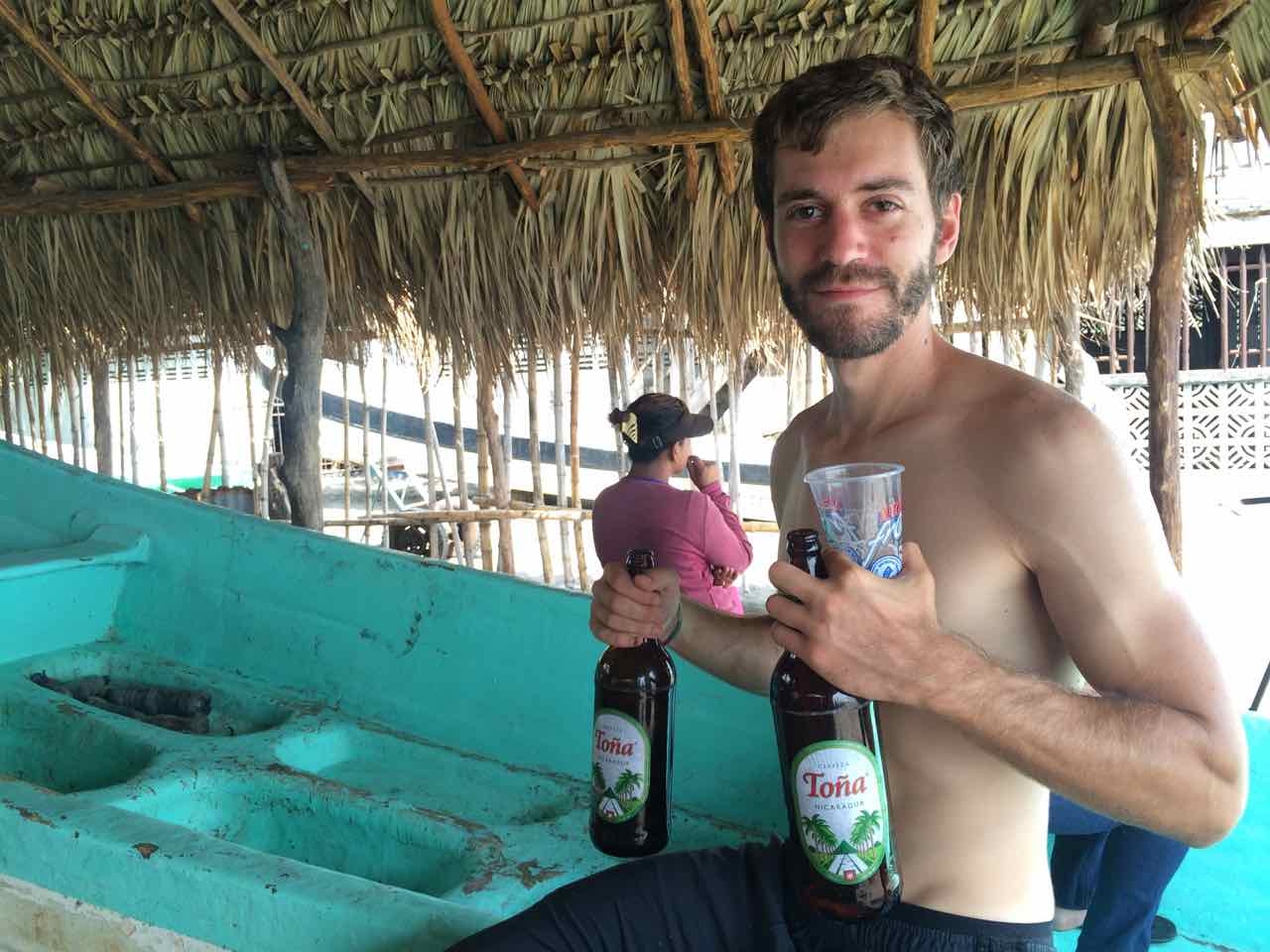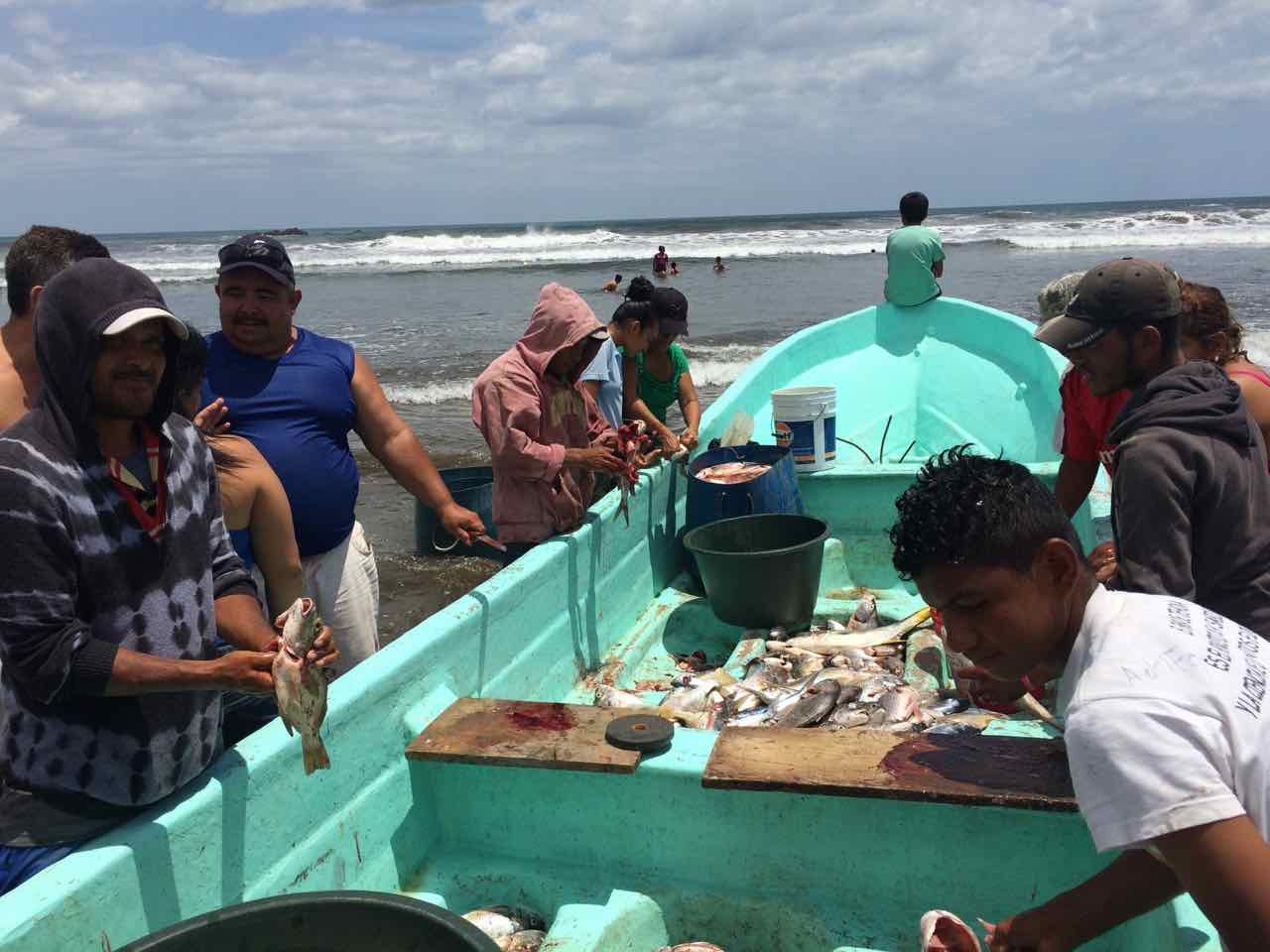 It wasn't until Eric finally got off the boat that he really saw Jeffrey for the first time. On the boat, though he had the face of a child, he carried himself with the candor of a professional fisherman. At last on land and under the midday strength of the sun, Eric could completely make out his under-developed teenage frame. This boy before him didn't match up with the man who he'd met out in the water. It was then and there, safely on shore, that Eric conceptualized fifteen-year-old Jeffrey as a full-time fisherman with years of much of the same on the way.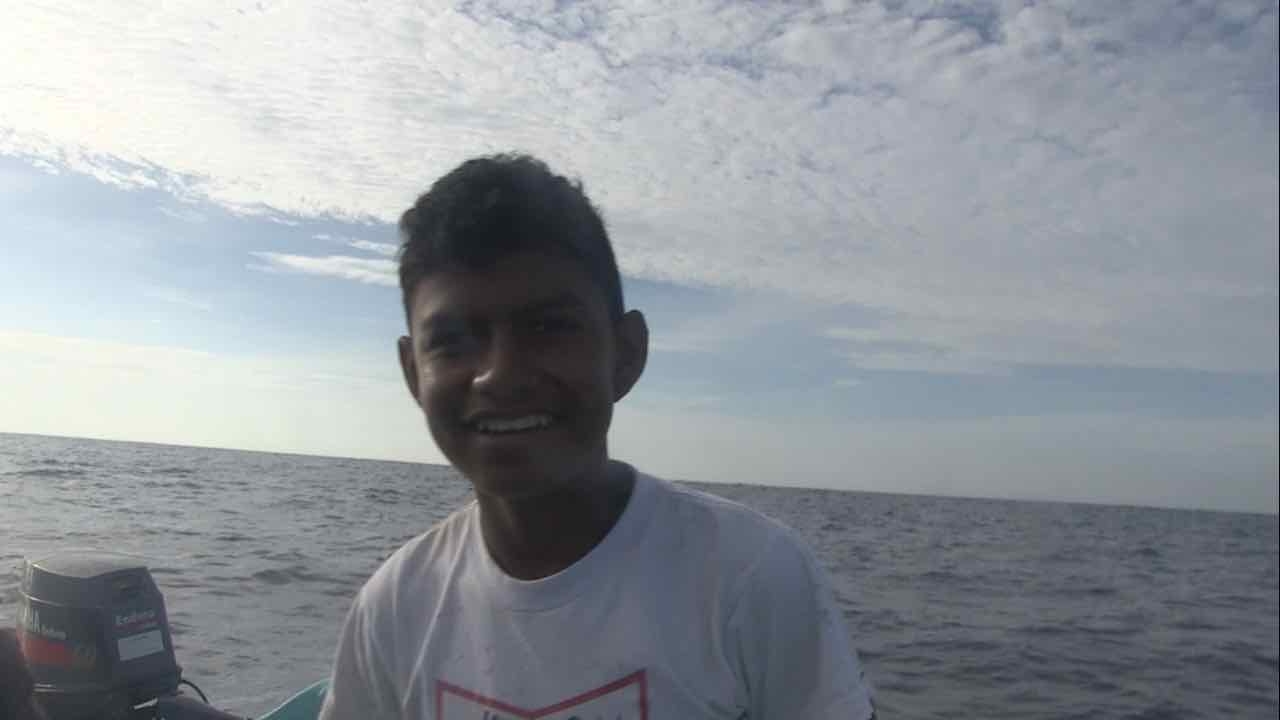 The story of a day at sea came to a poetic resolution back on land. Alexander, Krista, and Oliver had us over for dinner, where we dined on fish fresher and more personal than any other we'd ever enjoyed in our lives. As we cut into the delectable white meat of these unfortunate fish, we could guarantee with 100% certainty that these fellows has started the day full of life. In the end, we gifted the family with a jar of our precious peanut butter, which to us is our utmost gesture of gratitude.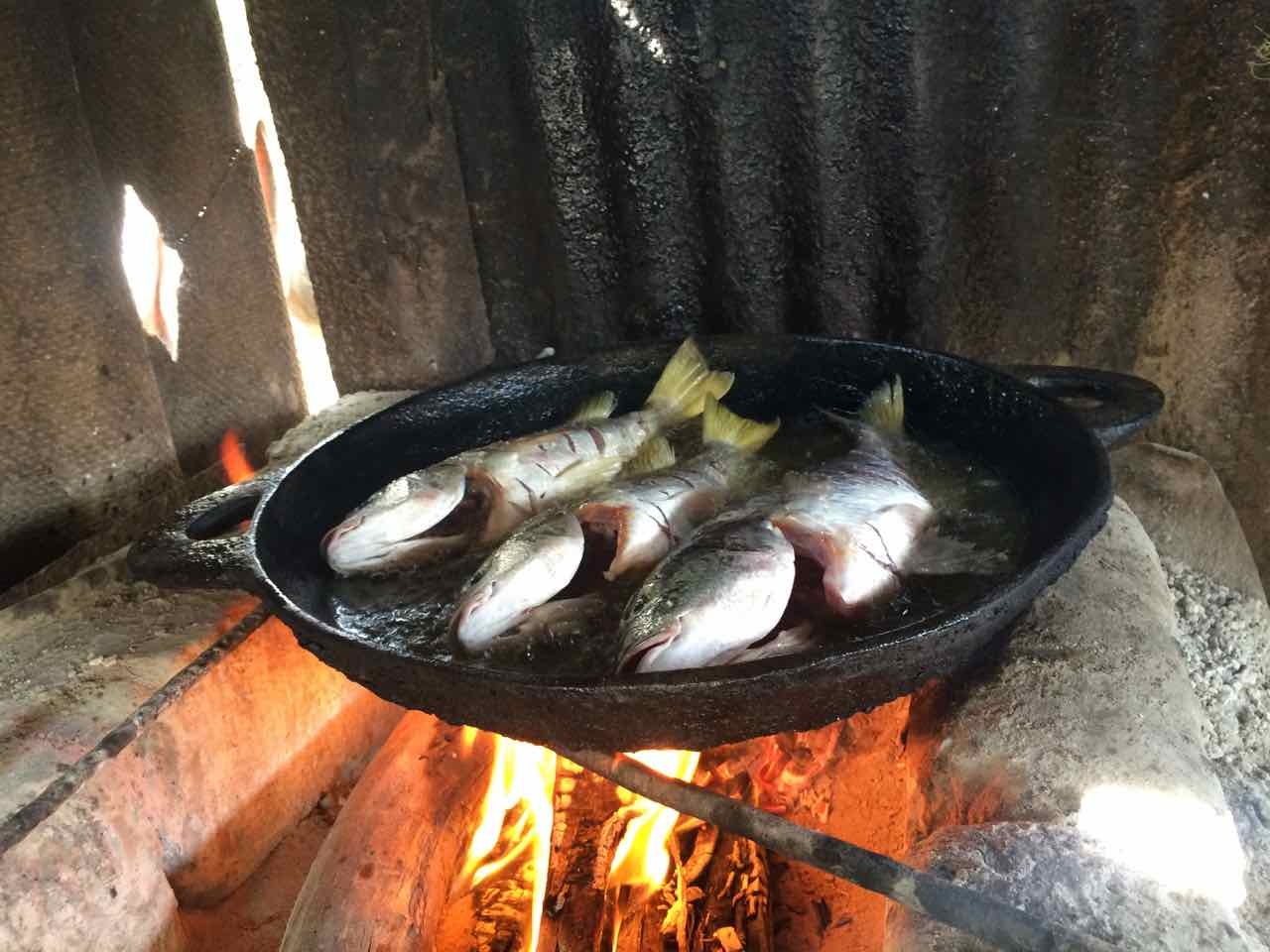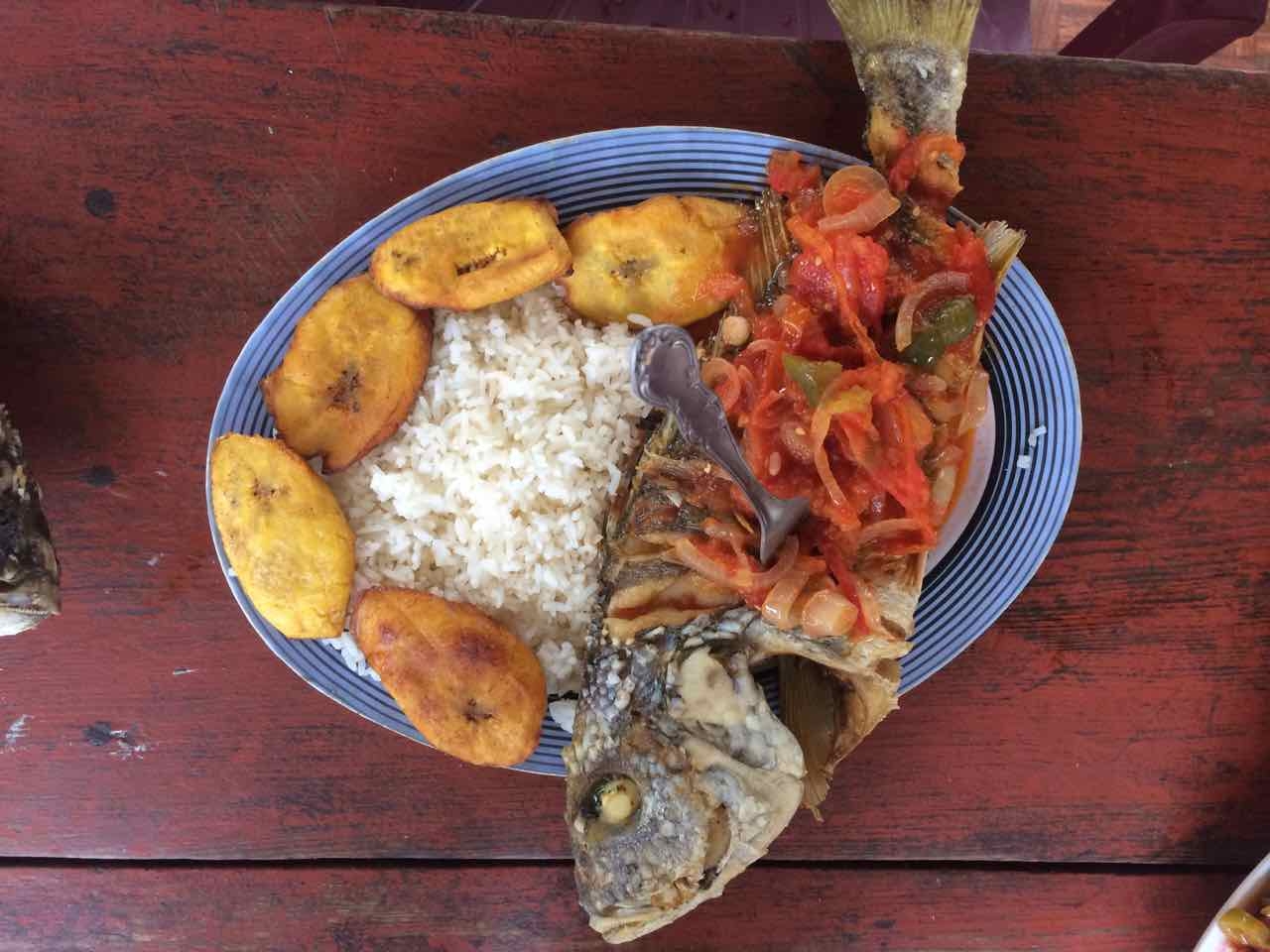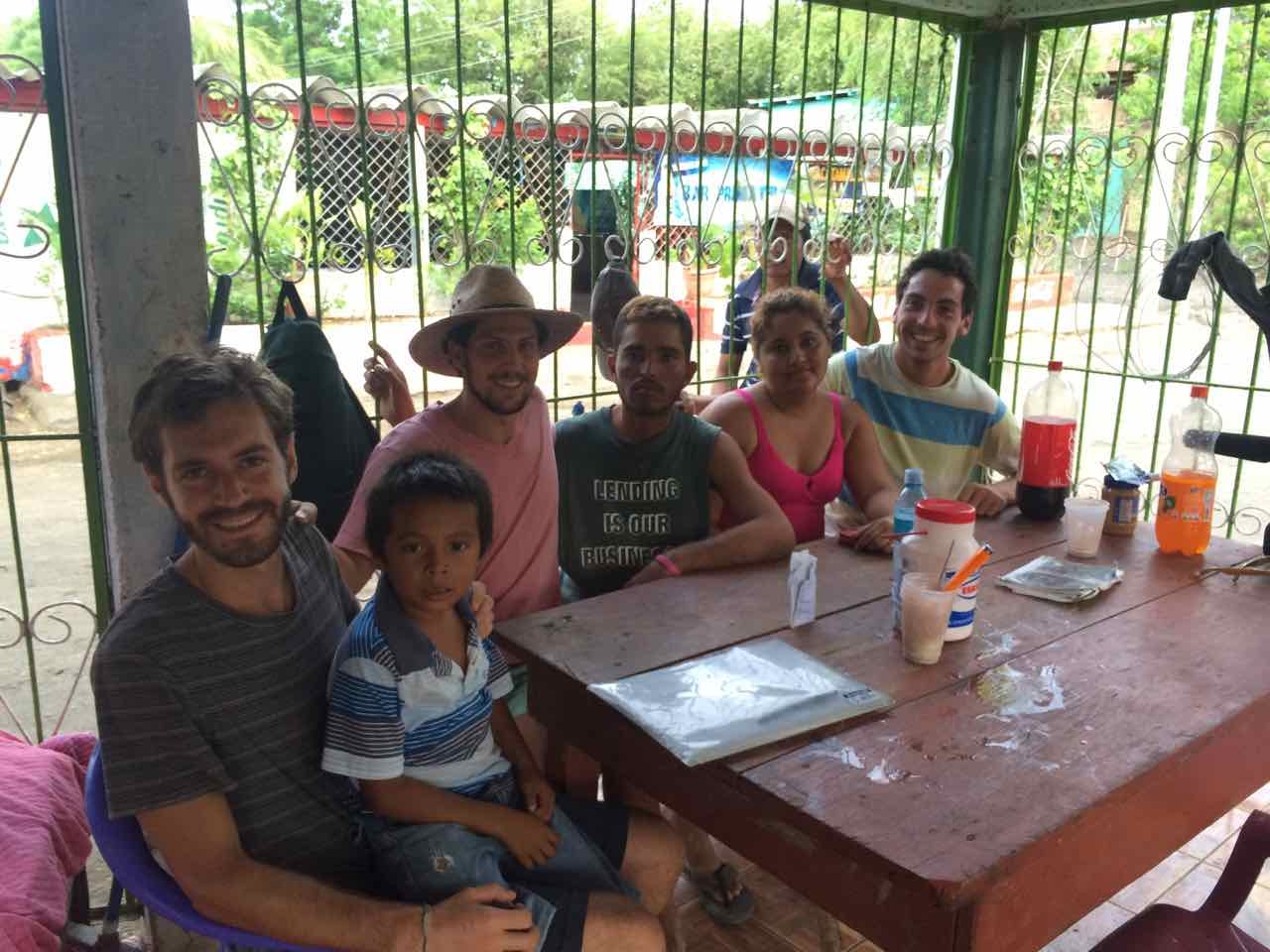 We attempted to make some sense of the fishing industry here in El Transito and how NICA's work at the school factors into the equation. Leyder had mentioned one of his main motivations for success in school was so he wouldn't have to be a fisherman. At the time of the interview, this hope seemed to stand alone as an objective truth. It was impossible for us to consider that someone might possibly prefer a life of arduous and repetitive labor to something more lucrative and sustainable.
In speaking with Terri, we learned a great deal about how her own attitude towards the people of El Transito has evolved in her eleven years of work there. She'd originally told us how she came in with an "I know what's best for you" mindset. At some point along the way, she realized that running an organization like this requires a lot more nuance. Life is tough in some ways, but in other ways its simplicity lends itself to a community of rather happy people.
So what can an organization like NICA, founded by an American, accomplish in El Transito? It can leverage its resources to open up to the children of this town the beauty of choice. On the one hand, kids like Jeffrey can continue to take pride in their prowess as fishermen. Jeffrey is happy with this life, so there's no reason not to encourage him to keep it up. If Oliver choses to follow in his footsteps down the road, he should feel empowered to do so. After all, fishing is the heart of El Transito's economy.
What Leyder aims to do is to achieve success through a different avenue. By attending college, he can acquire knowledge that he can bring back to his hometown, to help build his community. If NICA accomplishes what it hopes to, one day more young people from El Transito, like Leyder, will have the choice to head off to universities and obtain all sorts of important skills. Someday the population of El Transito will be filled with homegrown doctors and teachers, so that healthcare is attainable for all and the schools are self-sustainable. Growth like this will help improve the quality of life for everyone, from the next Jeffrey to the next Leyder.