The following post details the Global Goulets' journey from July 10 to July 14 (Days 101 – 105)
Story Highlights:
We finished off Honduras right. Closing in on four weeks in that much-maligned nation was four more weeks than we'd ever expected and about one week longer than we would've liked.
When you enter Guatemala, the first of the CA4 nations (Guatemala, El Salvador, Honduras, Nicaragua), a 90-day visa countdown begins for any traveler looking to spend time in these core countries of Central America. Originally, we'd thought three months would be more than enough for these countries. After all, three months was about how long we'd planned to get from NYC to Argentina. But things change on the road and time moves slowly. Now suddenly, backs against the wall and 70 days deep, we'd have to extend our visas to allow us ample time in our final CA4 home, Nicaragua.
We got our extension in Tegucigalpa, celebrated with 50-cent Wendy's Frosties, and proved our fearlessness by camping about an hour from the Nicaraguan border in a rural town's under-construction firehouse. Angel, in charge of the overnight patrol, hooked us up with some mattress space in the building so we didn't have to sleep in our overcrowded car, as we'd planned. It provided one final reminder that Honduras is a predominantly hospitable place. Goodbye, new friend.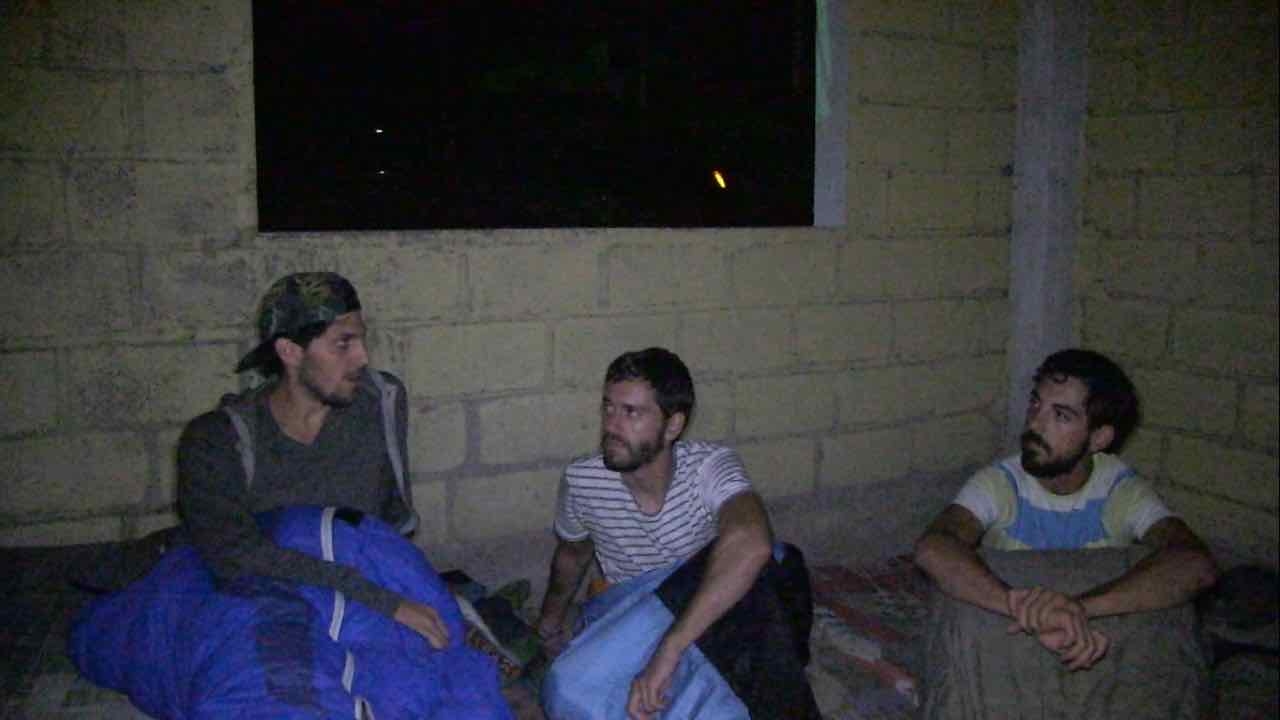 New Country Day. Breathe it in. It's as refreshing as a chilled glass of iced tea on a summer's day. So many new experiences and fascinating people await us. By now, we felt emboldened to dive into the deep end with open hearts and open eyes. Nothing can hold us back; we're invincible!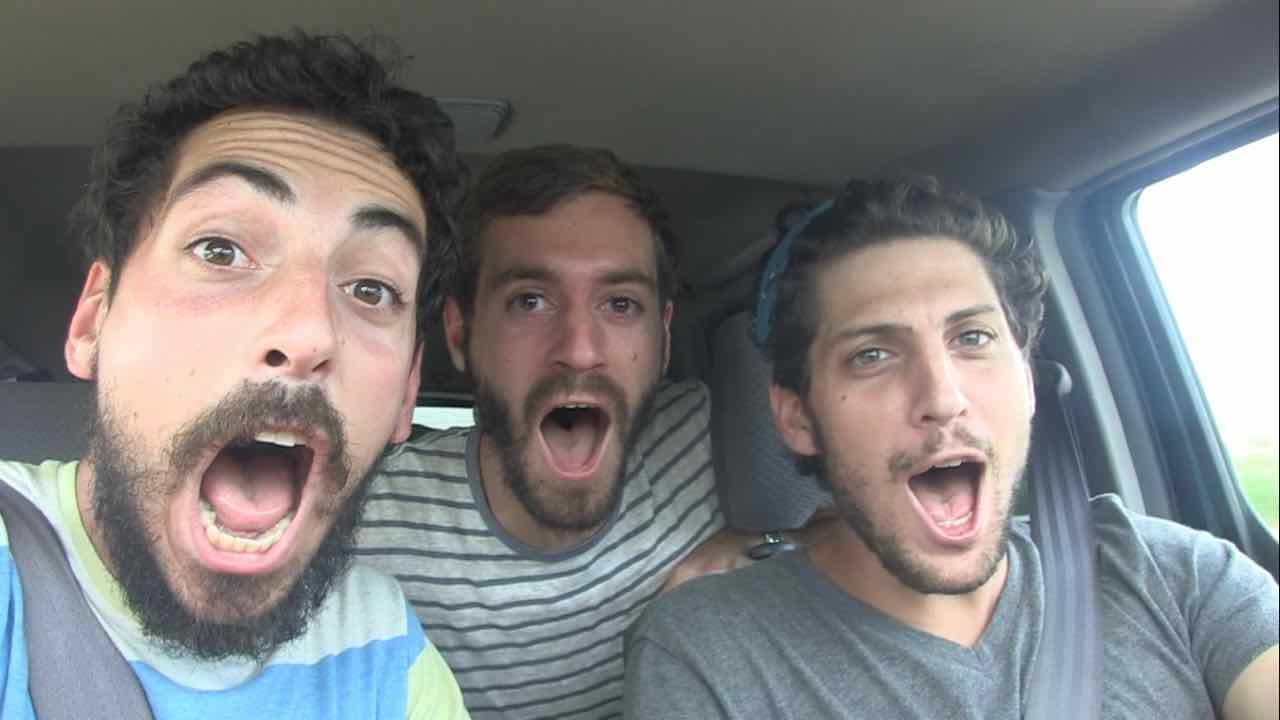 Well, that morning, our car tried to hold us back. The trunk wouldn't open (a new problem caused by rust) and the speakers still wouldn't play music. After a couple of hours fighting and losing the battle against our crumbling car, we gave up and drove off to the border.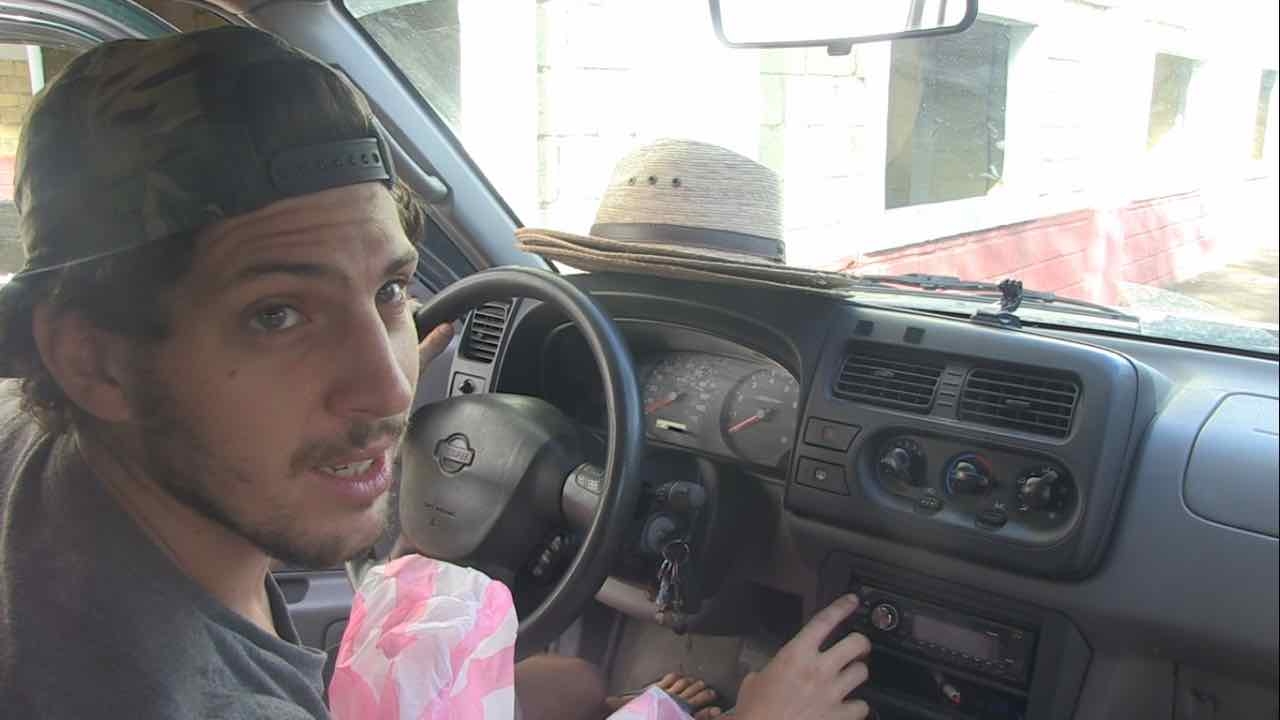 We spent a few hours at the border, mostly waiting in line and watching the dubbed-over 2011 remake of Footloose. In that sweatbox of a customs office, we had a hilarious time translating the movie back into English ("Ok, time for a dance off," Brian improvised one line). After paying the beautiful car insurance lady $15 to take our car into Nicaragua, we drove off into unchartered territory.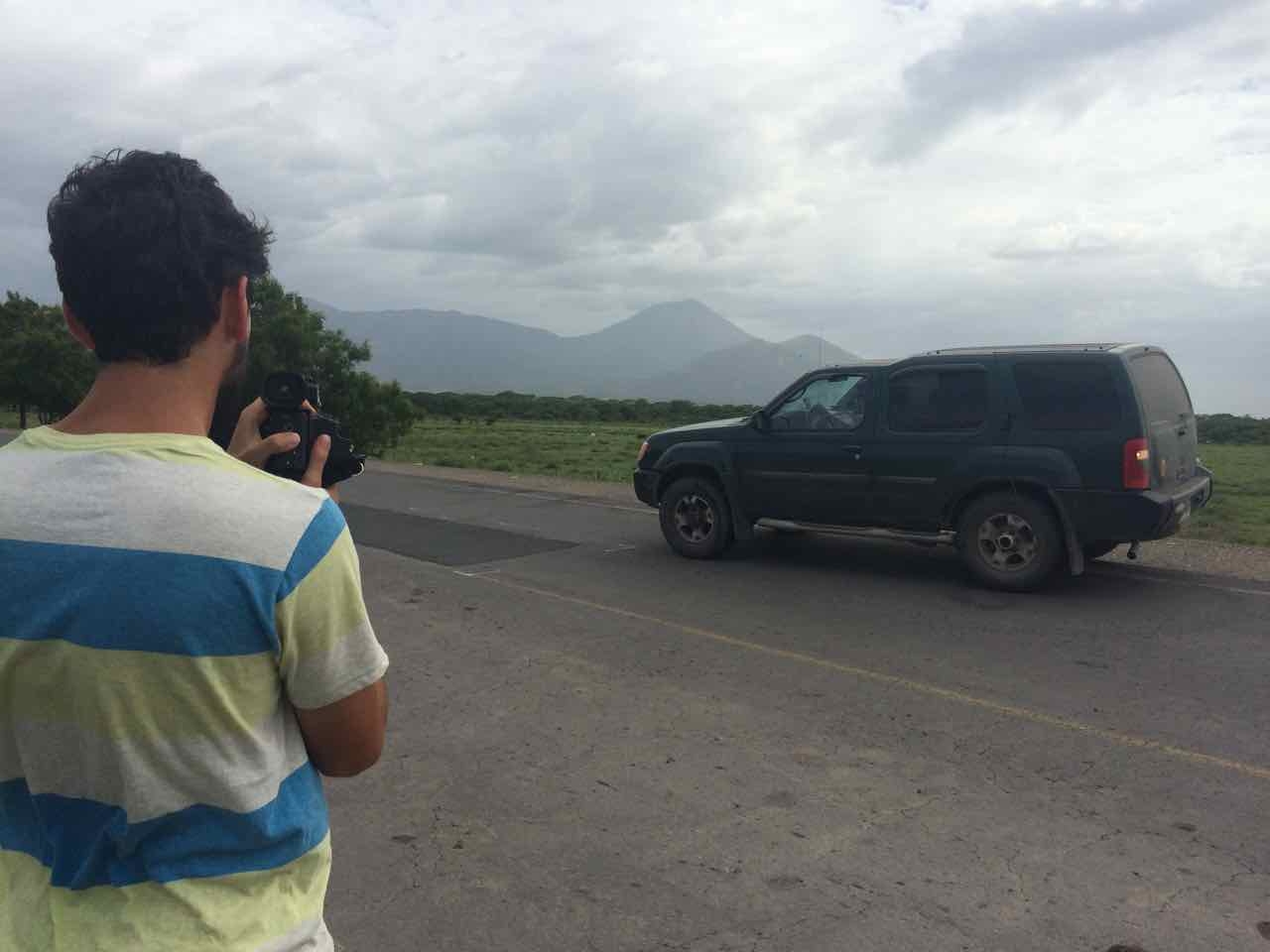 Parker's Nicaraguan Gringo Party
Our first order of business was to treat ourselves to a little old-fashioned gringo party. For as much as we loved Honduras, it's lack of tourism removed any potential to fraternize with other like-minded travelers. Amanda, freshly reunited with her German boyfriend Marcel and in all sorts of bubbly spirits, beckoned us to a hostel at Leon's neighboring beach town, Las Peñitas. With some rum to warm our bellies, we whipped out our chick-magnet of a camera, set up our eye-sore of a tent in the middle of the walkway, and let the evening take it's course, next to the relaxing sound of the rolling tide.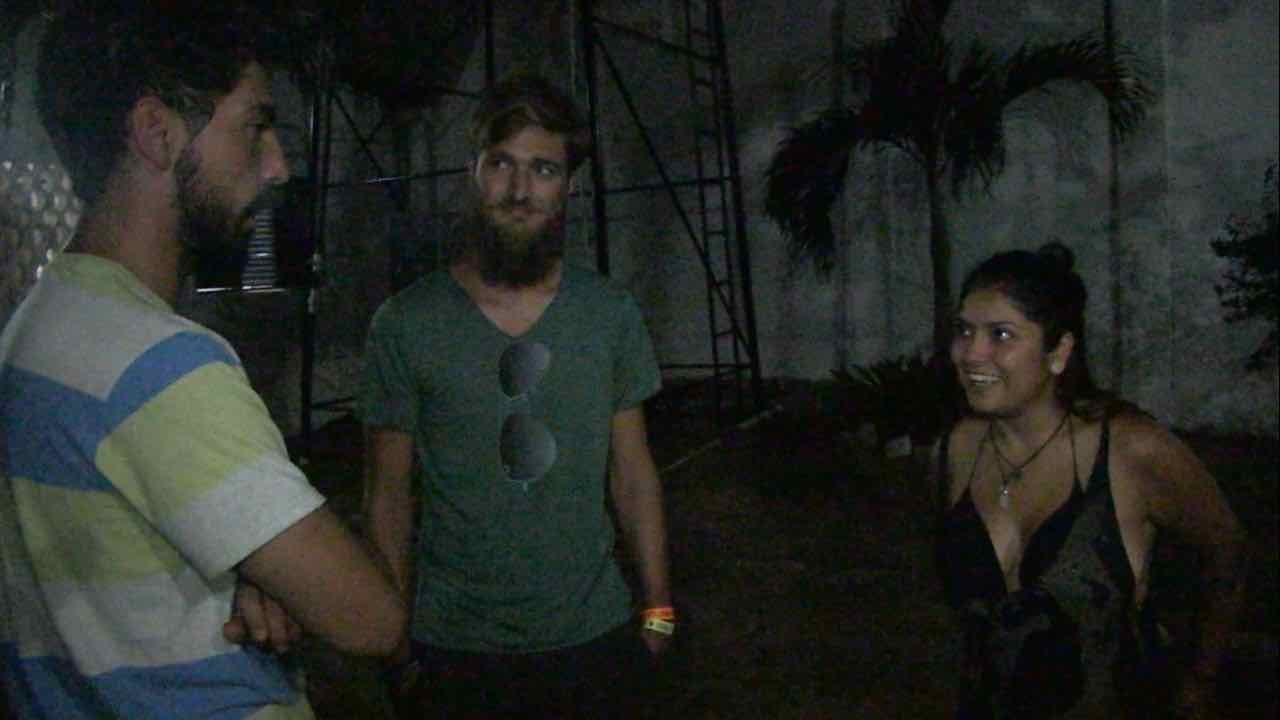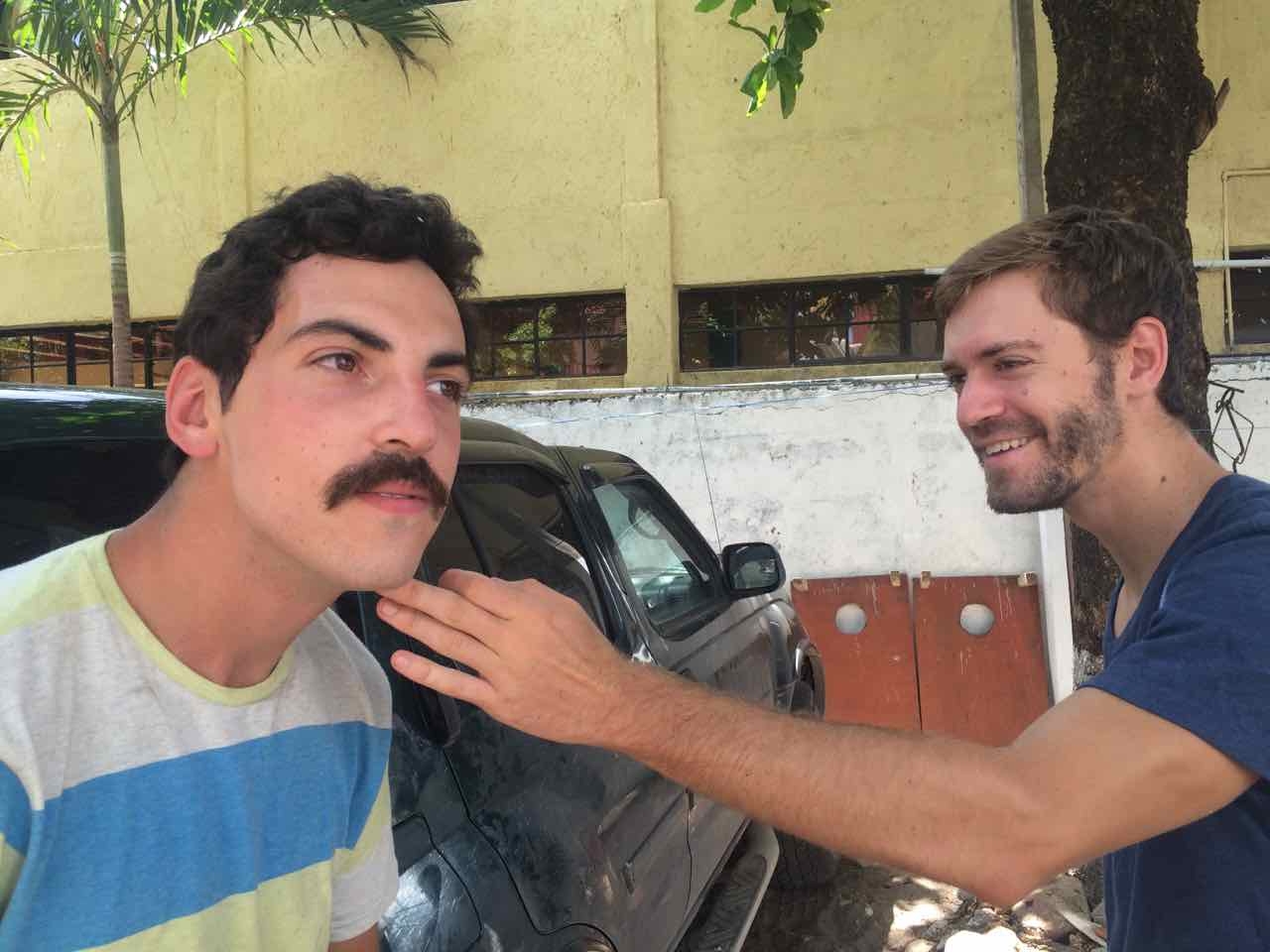 The next scene of our journey transports in a familiar face to an unfamiliar place. Our friend Parker, a college chum from the Wash U crowd, decided to come to Nicaragua for a one week sojourn of surf and sun. What made this reunion with Parker feasible was his flexibility. Although we invite all of our friends and family to come catch us at some point on our journey, the most impossible question to answer is, "Where will you guys be in two months? I want to meet you on the road!" We rarely know where we'll be in two hours, let alone two months. Instead, Parker hit us up with a more loosey goosey proposition: "Hey, I've got a few weeks in between jobs. Tell me when and where you'll be next and I'll meet you."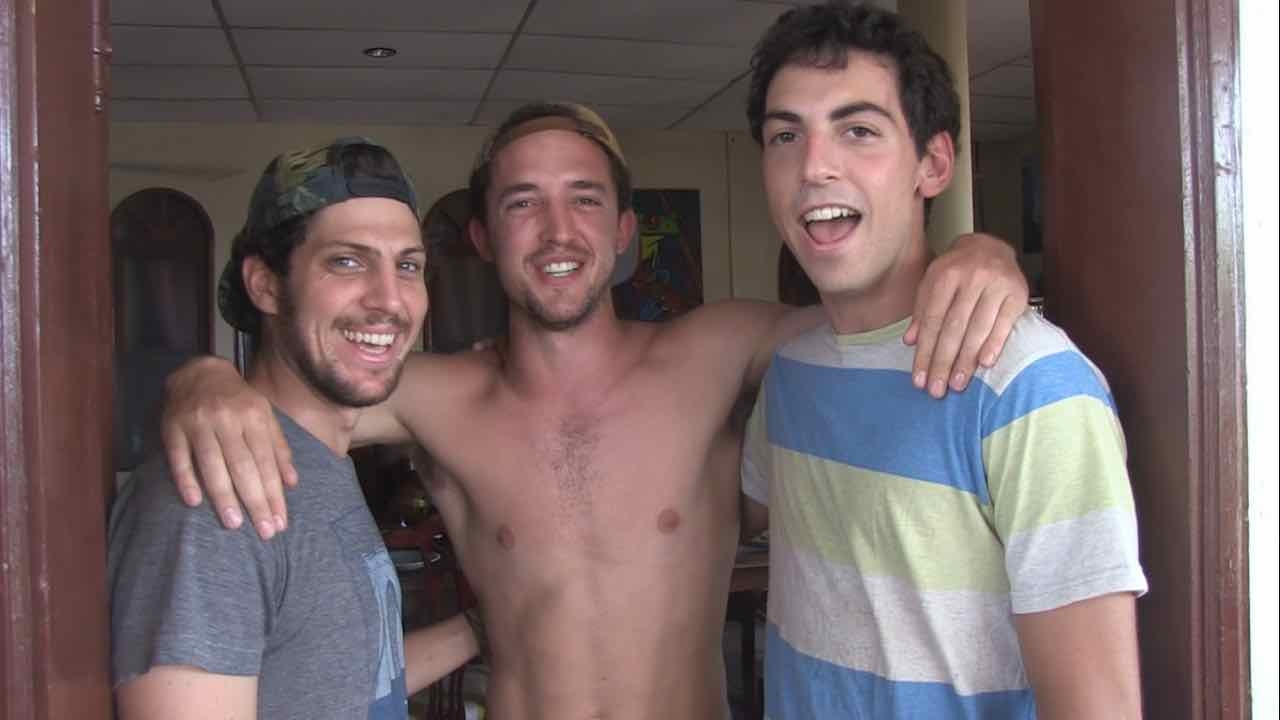 We met up with Parker at the hotel he'd call home for his week on the beach. Now, there's no use in getting into too much of the detail of how we passed our time with our buddy. After all, how many of us document the time we spend with good friends and share it with a public following? To roughly summarize, Parker treated us to some seafood dinners we'd never otherwise splurge on and we reciprocated by taking him back to the beach house for a second round of partying. The End.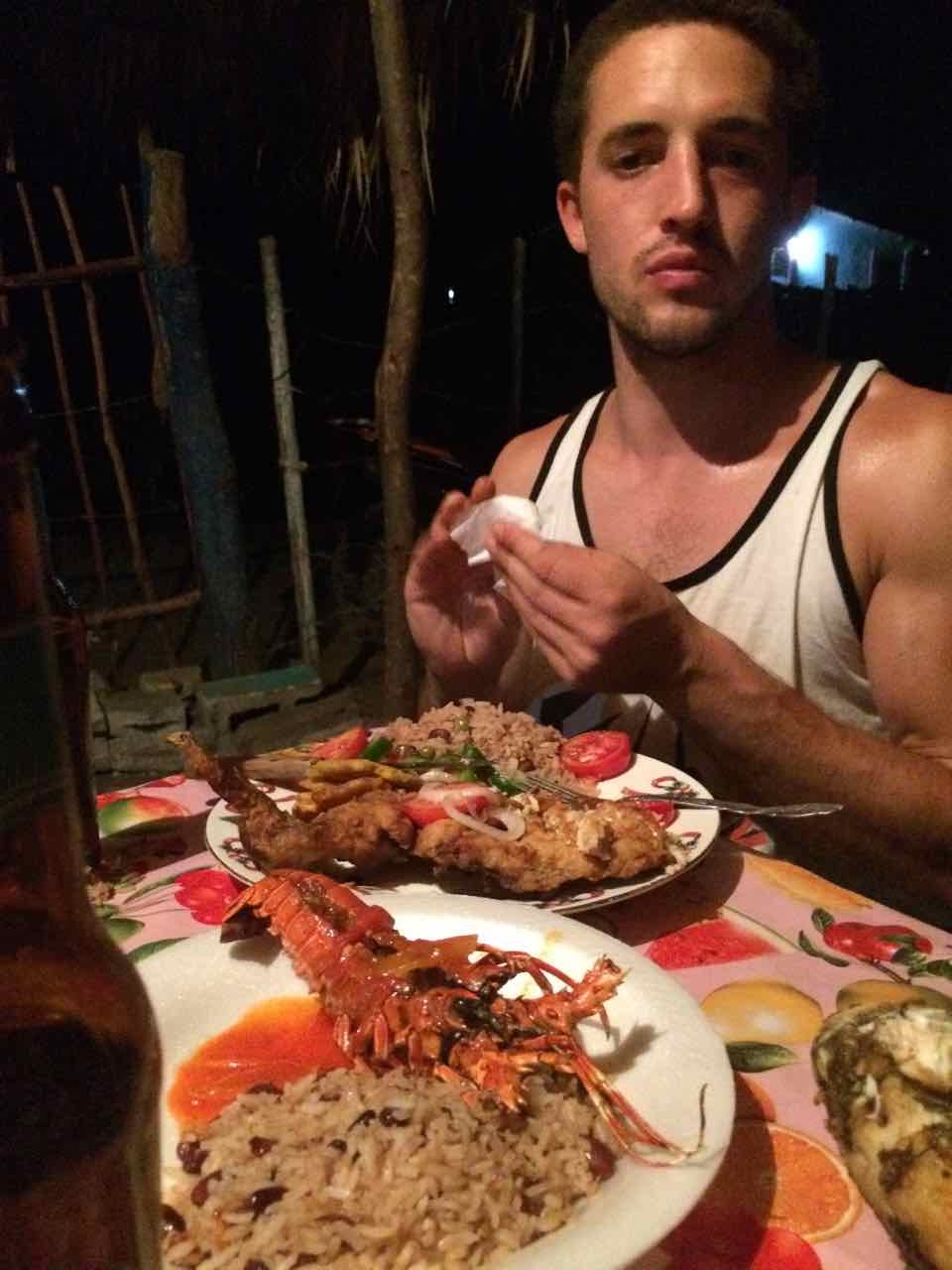 In the middle of our playtime with Parker, on one fairly mundane day trip to El Transito, a beach town known for its novice surf break, we stopped at a café for an energy boost before beginning a boxing match against the ocean's gnarly punch. Something was different about this place compared to other towns we'd seen on our journey. While we couldn't quite put our finger on it, we vowed to return within a few days. Stay tuned.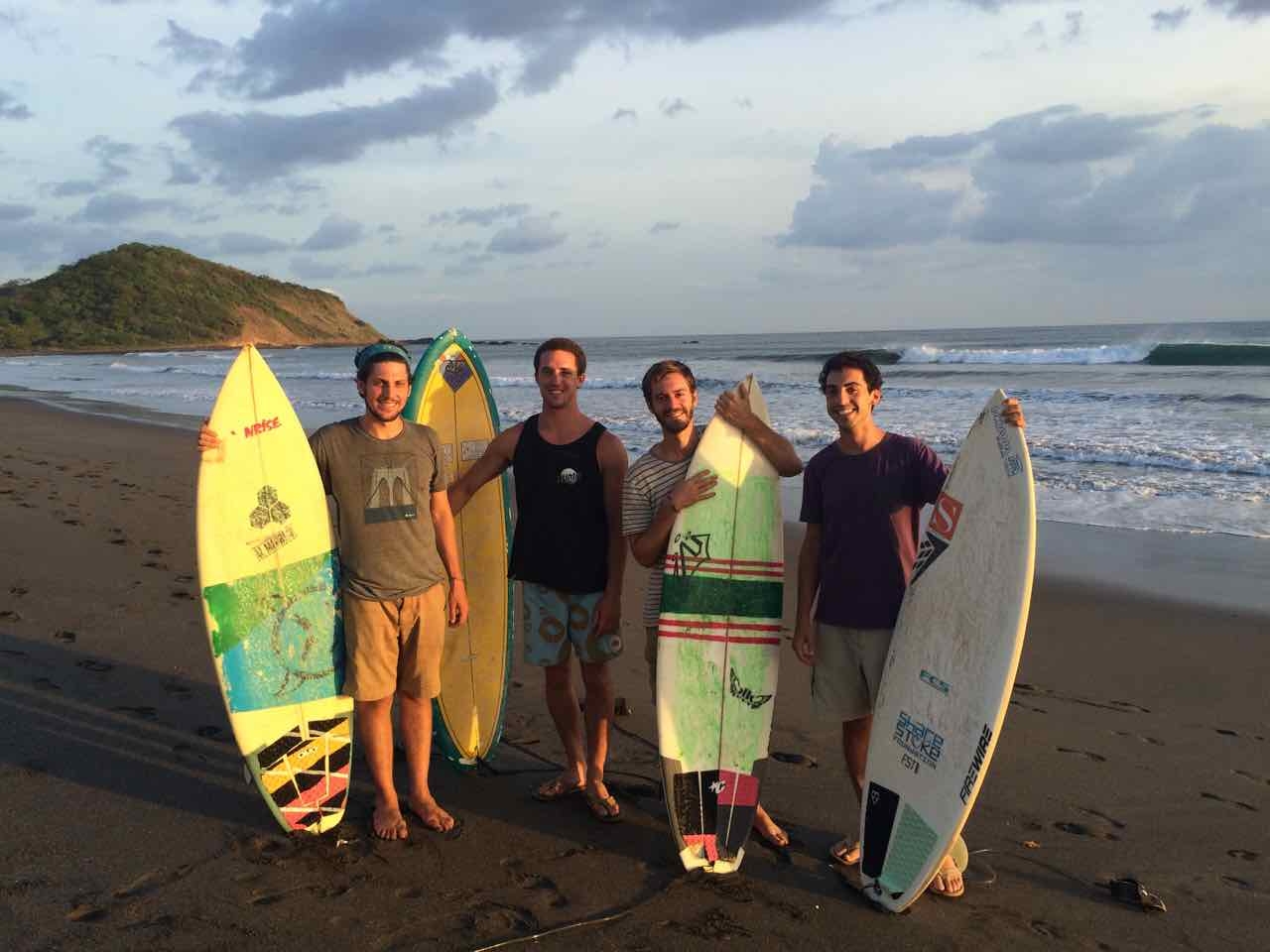 Pizza-inspired Camping in Leon
In the Antigua-like colonial city of Leon, we set ourselves up on a daunting mission to find a place to set up the tent. Sure, we've done this before dozens of times, so what made this occasion any different? Well, unlike rural expanses of land with abundant space to camp, in cities like Leon it can be near impossible to find not just a place, but a safe place to hunker down.
We of course couldn't think clearly about where to sleep without a meal. Next to a park on the outside of town, just off the main road, we saw a food truck making pizza. This was not the snazzy, posh type of food truck you might see running in Williamsburg or Madison Square Park, run by some tatted-out, bearded culinary school drop out. No, a local evangelical older couple manned this humble little white truck, which was decorated with a painting of the bible and a few lines of scripture. The pizza was good, but Alex openly confessed, "It's not nearly as good as NYC pizza."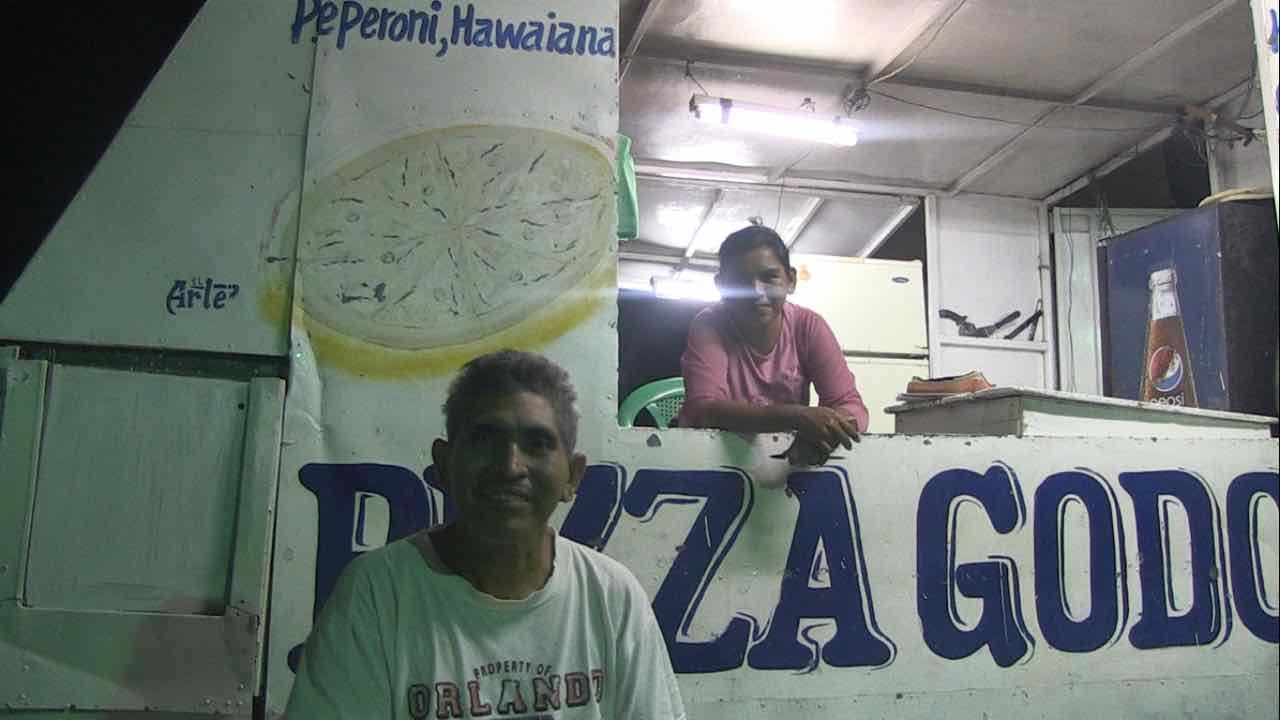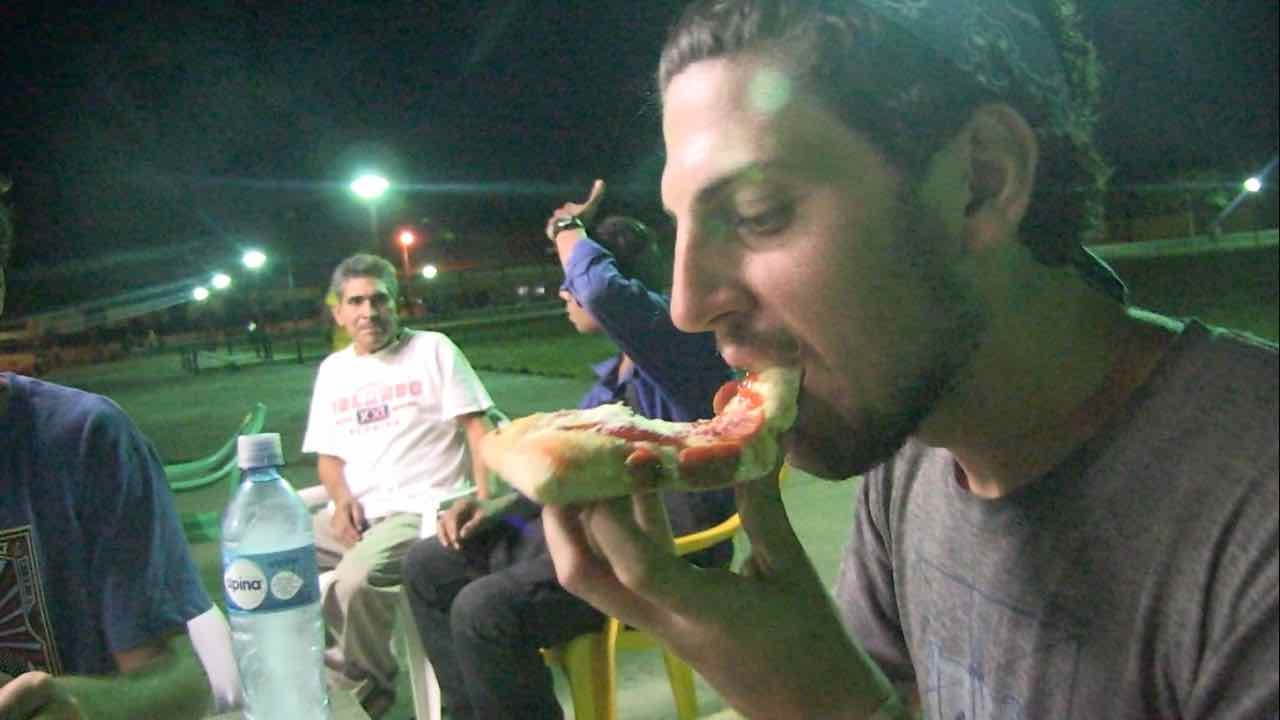 Our next confessional was directed at the couple. We told them about our search for a safe space to pitch the tent, that we had nowhere to sleep. Without hesitation, they happily offered up their front yard, just a few blocks away. We looked at each other, shrugged, then nodded. "Sure, let's check it out," we replied.
We followed Oscar to his home even further away from Leon's safe city center. At first we were struck by just how local this area of town was. We were sure not a single other gringo had ever been in this neighborhood. Really, chances were no gringo had come within maybe a 2-mile radius of where we were.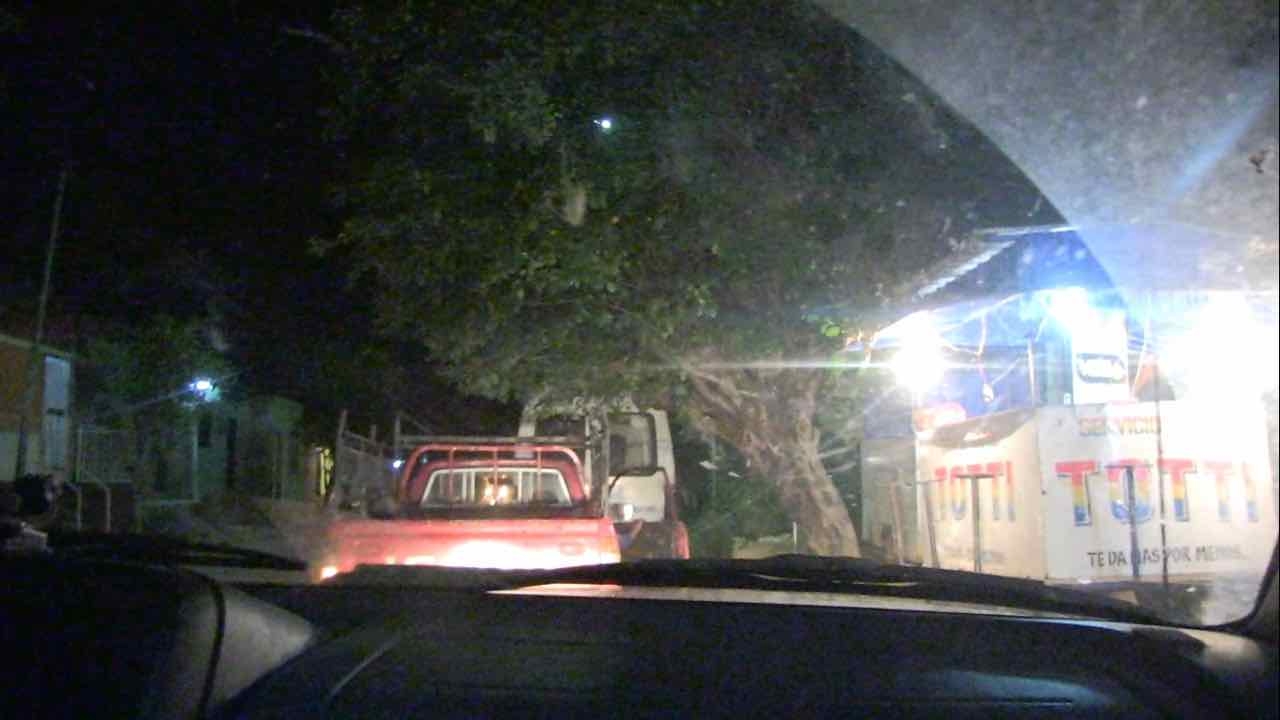 He showed us the small grass patch in front of his home where we were to set up shop for the night. By now, our car was so shotty that the alarm didn't work. Thankfully, Oscar's daughter runs an all-night comedor (little food stand) out front, so we were confident enough that no burglars would come sniffy around. Great, all set!
"Well, it's only like 7 o' clock, right? I don't know what we should do now except stand around our car and be kinda freaked out," Eric laughed nervously. "Hmmm, let's go across the street and meet the neighbors," Brian considered.
Oscar's across-the-street neighbors were a group of ladies rocking on some sillas mesederas (rocking chairs). They waved us over, opened up a few seats for us, and gave us an awesome opportunity to shake a little rust off our admittedly under-used Spanish. We laughed and shared stories with those ladies. We helped young Ashley with her English homework. When we were tired and ready to hit the hay, the local kids came and pitched in to pitch our tent. We fell asleep with the sound of dubbed-WWE wrestling from a nearby TV and the glow of a shimmering florescent light from the taller (workshop) next door.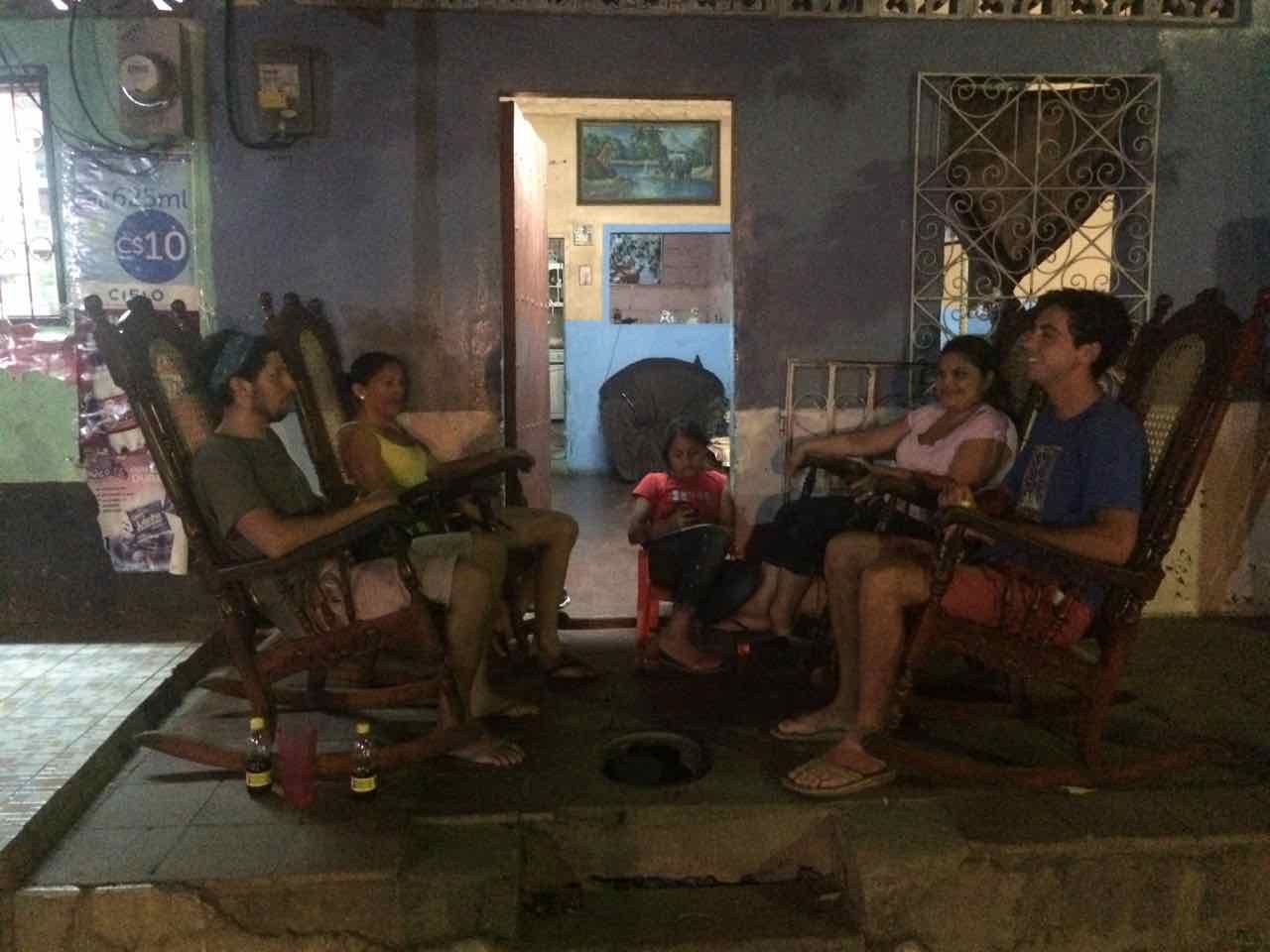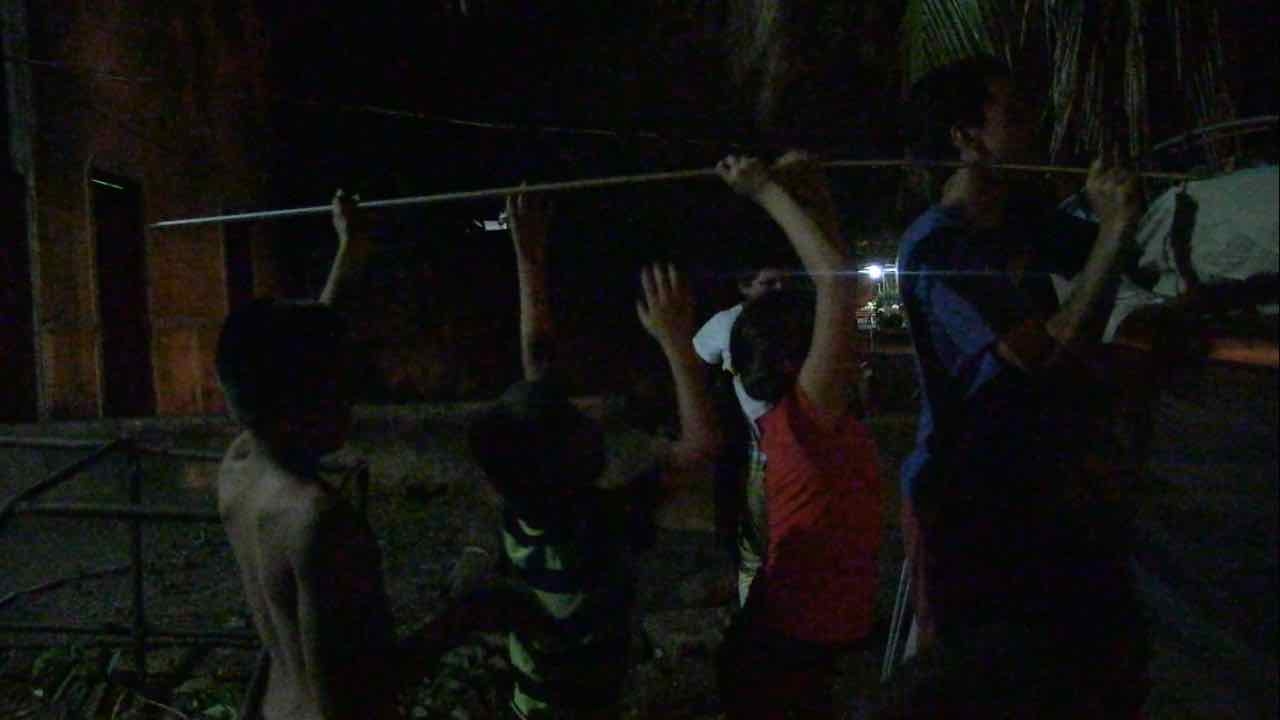 What made those few hours on that porch stoop and in that neighborhood so memorable was how unexpected it all was. Just a couple of hours before, we could have never imagined spending our evening in this crevice of Leon. Most travelers were bunked up in a hostel somewhere, sipping on some Toñas (the national beer of Nicaragua) and schmoozing it up with other gringos – the type of routine we sank back into just one night prior. It's the dichotomy between these two worlds, these two profoundly unique ways of traveling and equally acceptable ways of enjoying Latin America that strikes us. We've tried on both outfits and they both fit well. But the one we're going to stuff into our expanding suitcase of memories will be the one that we found in such an unlikely place.