Note: As the nature of our journey evolves, so does the form through which we will transmit and retell this narrative. Days, as unique and isolated entities, become rather immaterial. Instead, our tale has become a series of interwoven mini stories; it is set apart primarily by the people and places we've met along the way. Therefore, going forward, we will shed the constrictive daily markings in this diary, leaving only the header that tells the overall dates under which each chapter falls. We believe this will lend our story to one of more fluidity and freedom.
The following post details the Global Goulets' journey from June 23 to July 1 (Days 84 – 92)
Story Highlights:
We learn all about the Garifuna people on Honduras' coast
In the sleepy fisherman village of Corozal, we bargain for a boat ride to Cayos Cochinos
With our new friend Amanda, we spend a night on our own private island
Before beginning our fearless road trip around Honduras, we tested our independence with a short day's mission to bring our damaged video camera to San Pedro Sula. We blazed a trail into the Murder Capital as if it were any old town, delivered the package, and left before the dust we'd kicked up had a chance to settle. A celebration of Wendy's Frosties ensued. M&M and Oreo swirl, of course.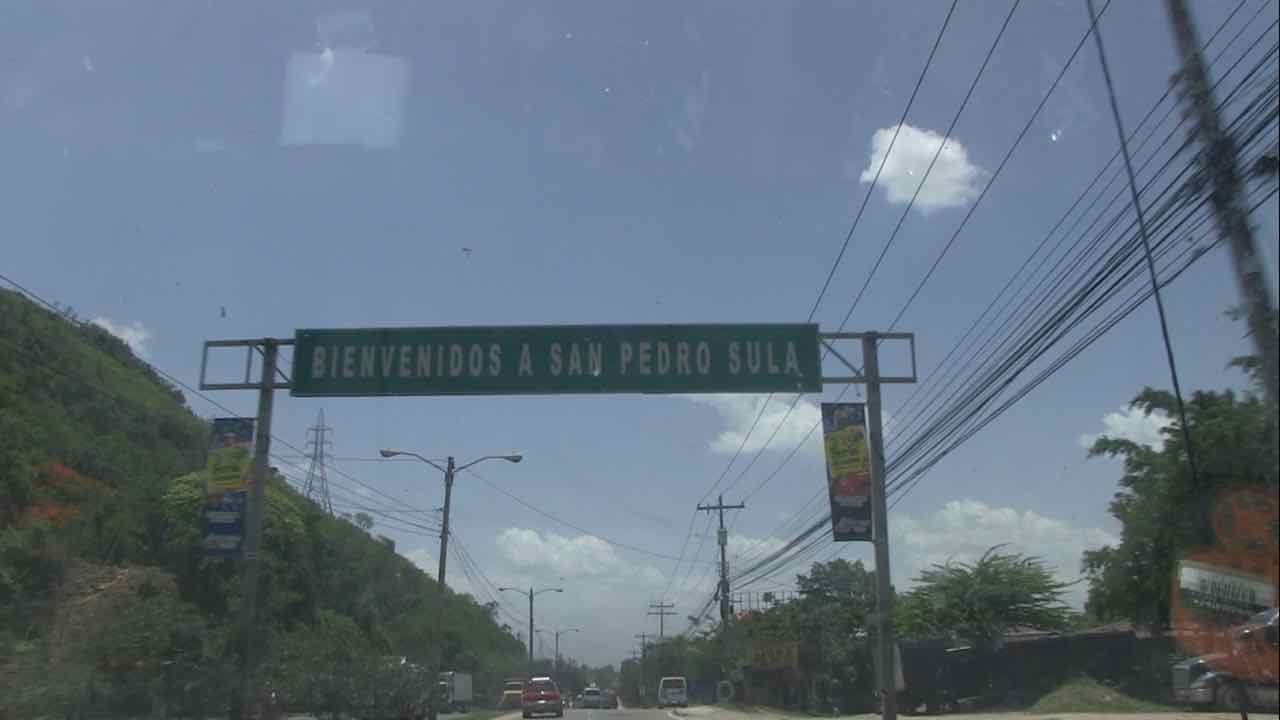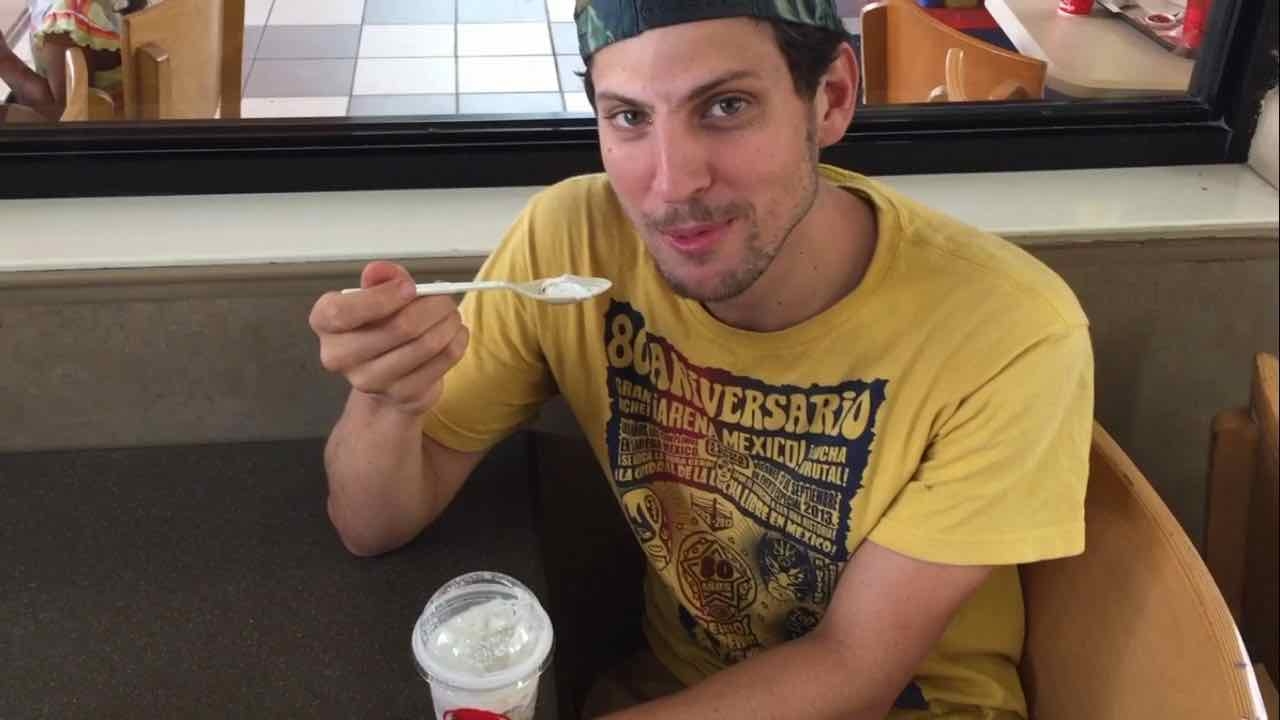 Now we were confident in taking on the rest of Honduras. Over the course of the next week, we'd bounce from town to city to village and learn a great deal more about this ethnographically and geographically diverse country, which so rarely receives positive reviews across the million travel channels in the media and socialsphere. Ironically though, it was our journey off the mainland that will forever be glued to our memories.
Driving away from the safe haven of D&D Brewery, we got off to a poor start. We veered off in the wrong direction, misled by an unclear road sign. After correcting ourselves, we made it to our first coastal city, Tela, just before our self-prescribed sundown deadline. Scrambling for a bed, we found one in a less-than-lovely mini hotel, where we could at least park our car behind their gates. Before sleep, we were introduced to our first ever serving of the Garifuna moonshine concoction, Guifiti.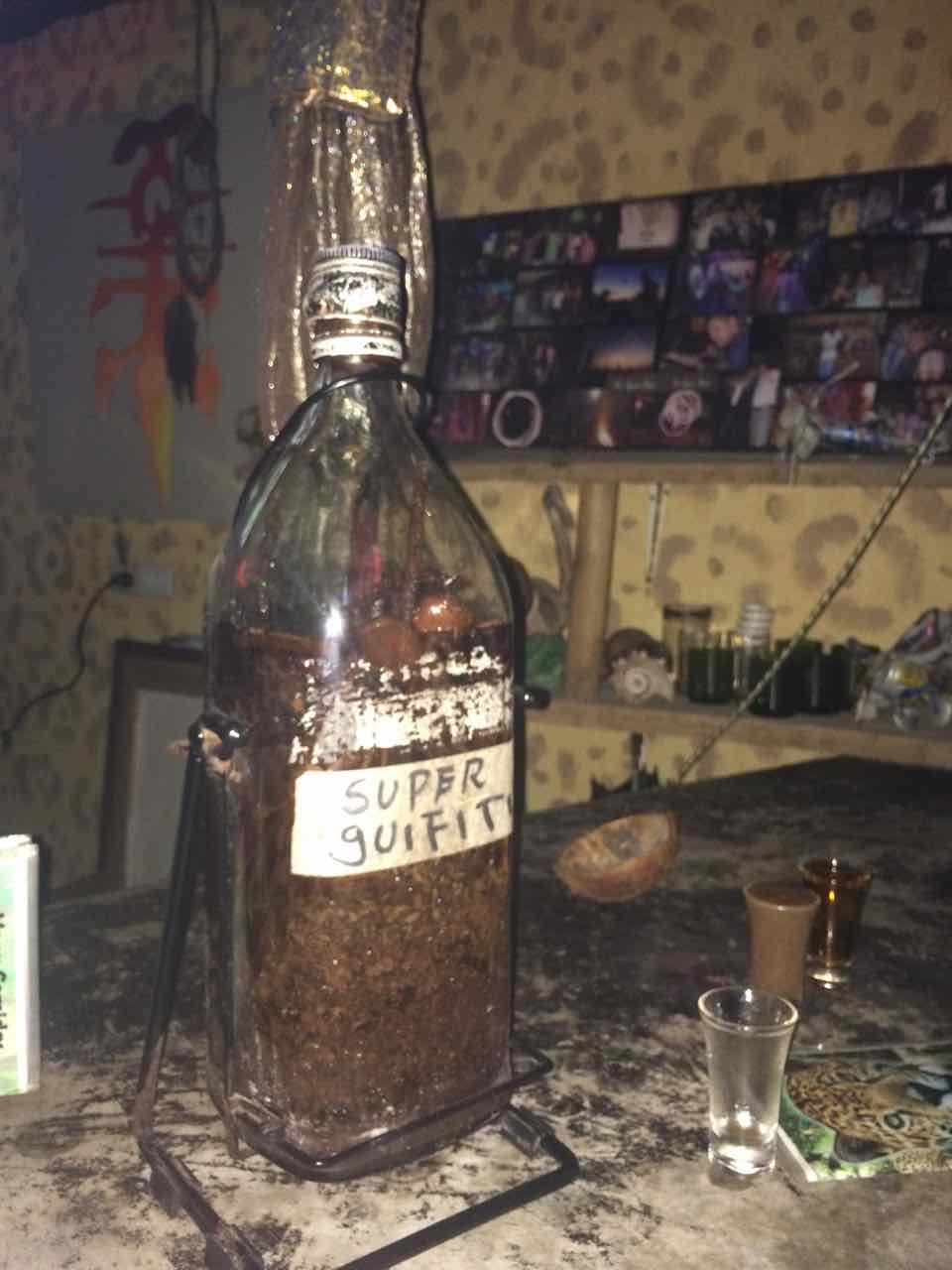 Tela wasn't doing it for us, so we opted to spend the following day at a nearby Garifuna community, Triunfo de la Cruz. Our friend Eddie, who had volunteered in Honduras with the Peace Corps some years before, recommended the spot: "I had an amazing time once at a small little village right next door (to Tela) called Triunfo de la Cruz."
We found a wonderful establishment called Cabañas y Restaurante Colón. Thinking we'd spend the rest of the day on our own reading and daydreaming, an English speaking man pleasantly interrupted us. It was then and there that began a series of run-ins with Garifunas-turned-Americans, both nationalized and deported, that continued throughout our ride along the coast. For dinner, we regretfully splurged on a traditional Garifuna seafood plate of caracol (conch) and fried plantains. The proud owner, Señor Colón, kindly conducted an interview with Eric, sharing a bit about life in the village and imparting his expert knowledge on the subject of the Garifuna communities that line the beaches of Honduras, Guatemala, and Belize.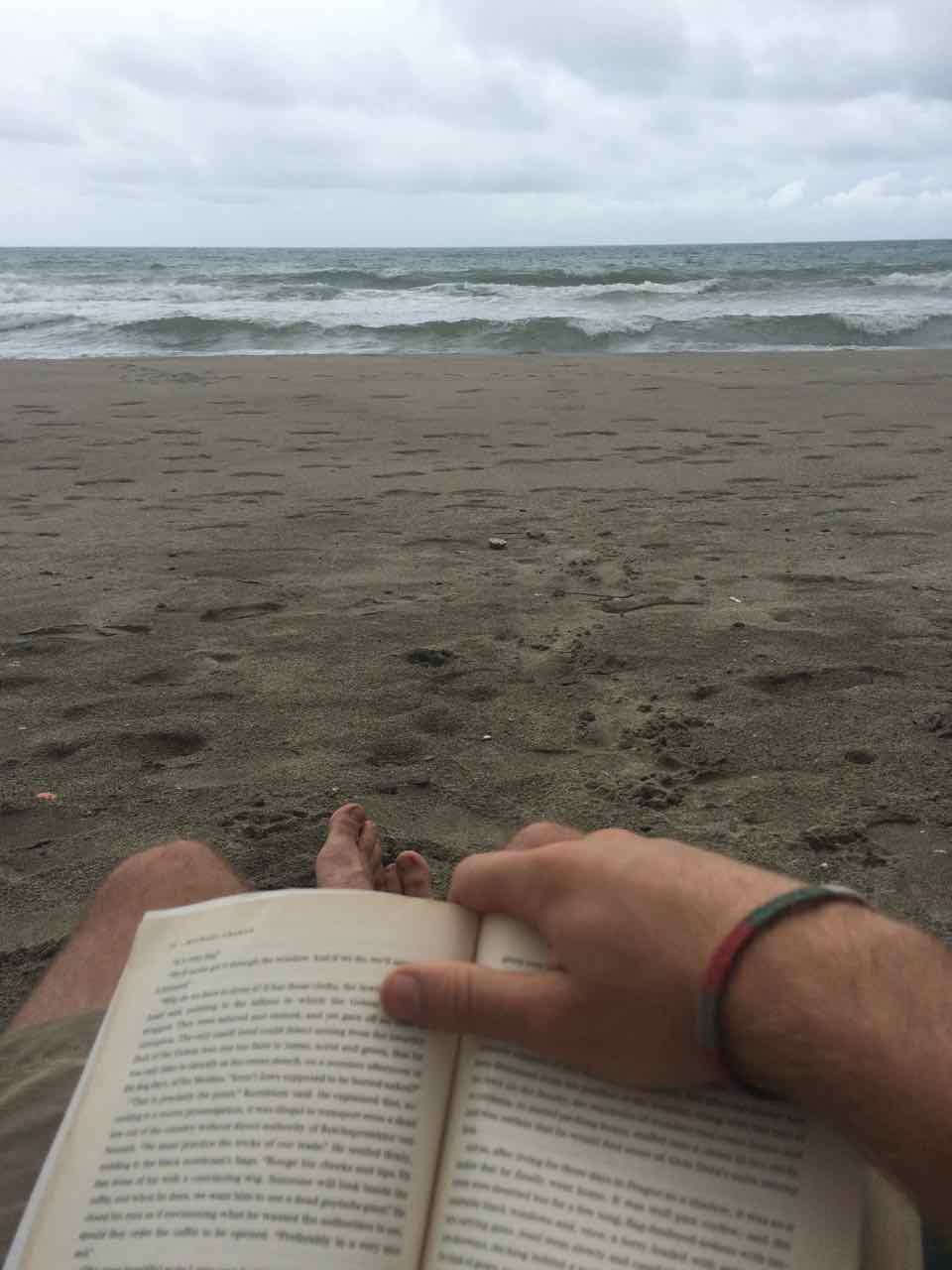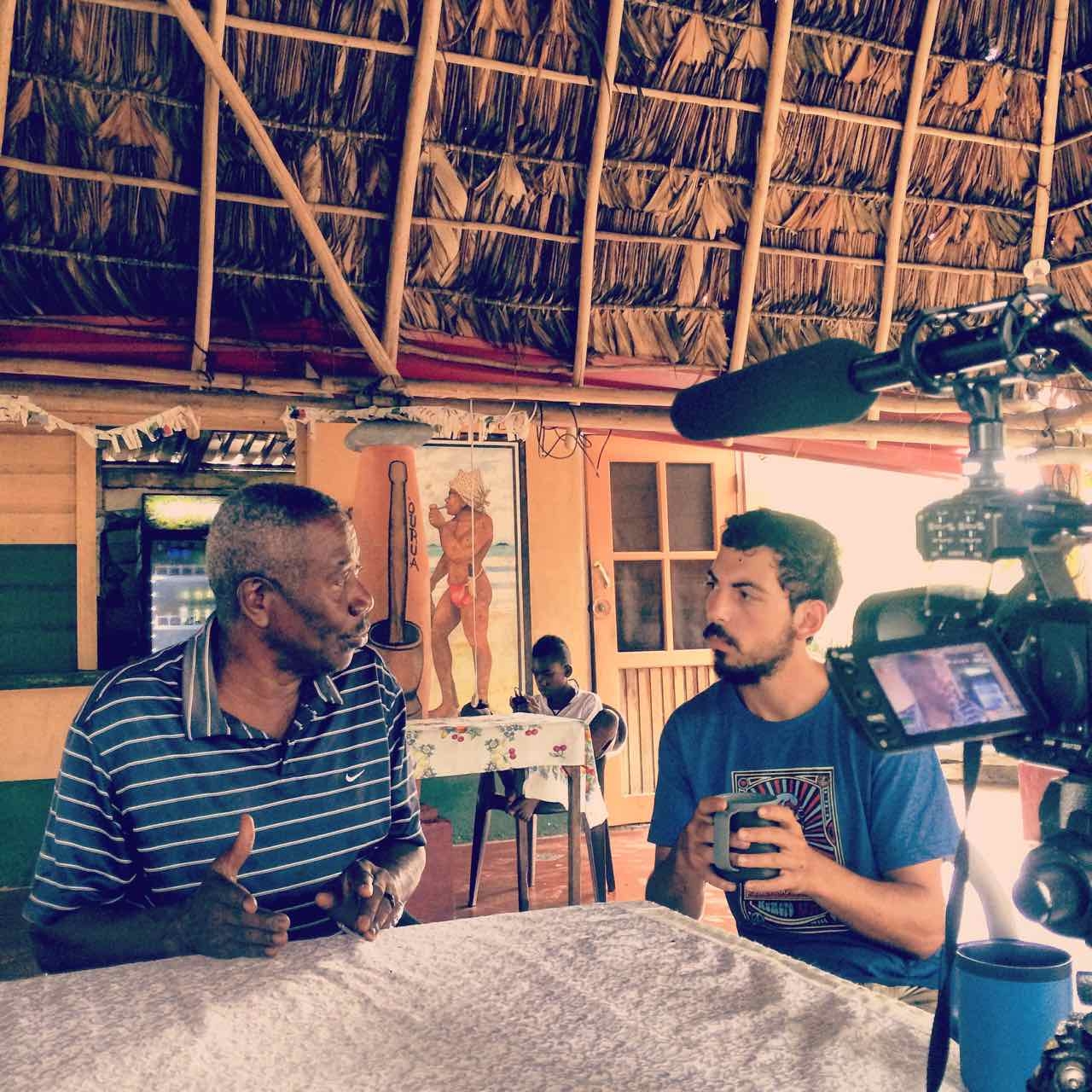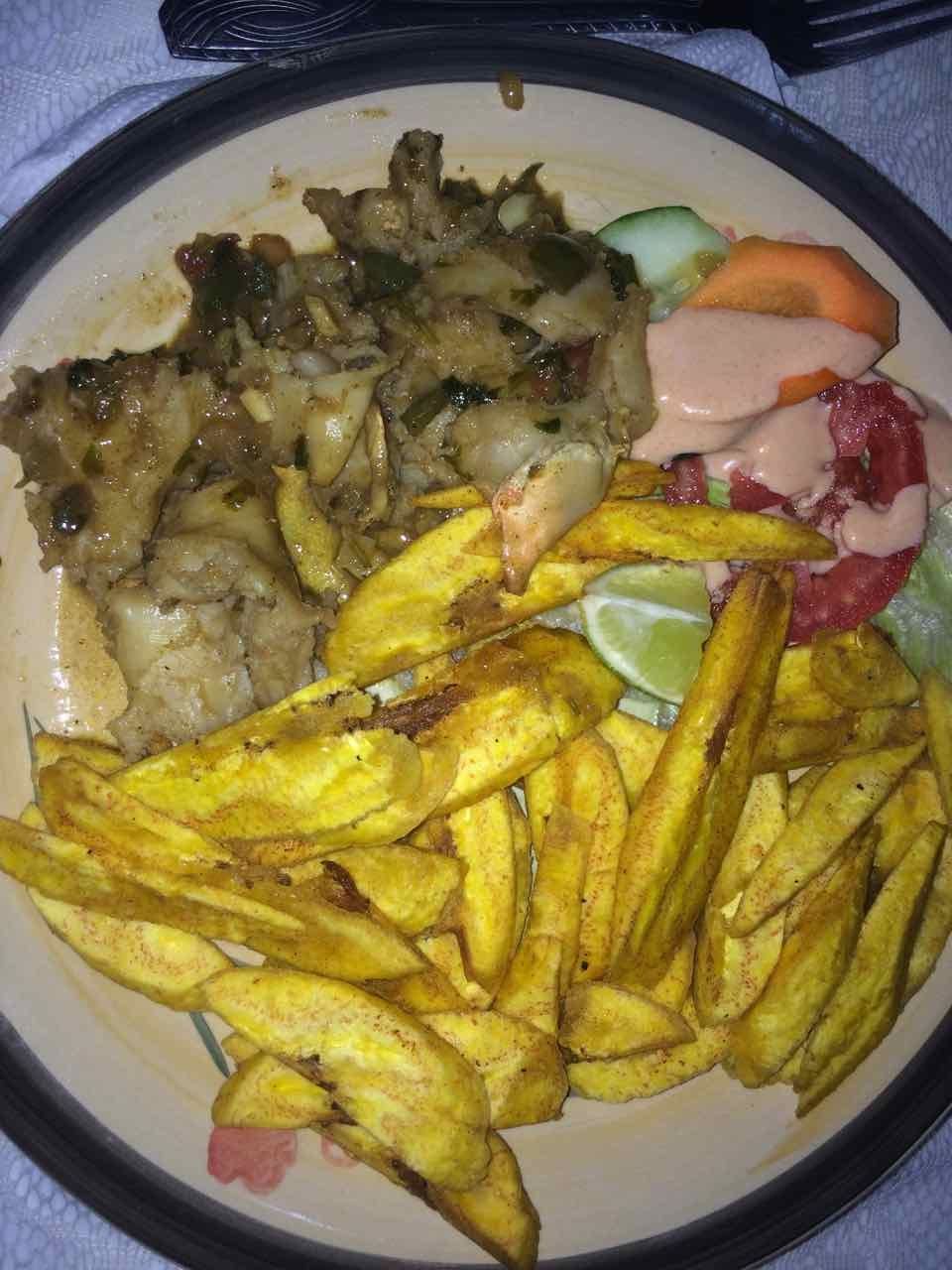 We continued on our tour of the Caribbean coast of Honduras, briefly turning inwards to enjoy the vibrant rehabilitating beauty of Rio Cangrejal. We made camp at the perfectly curated property of Omega Tours, designed with the hairpin precision of German engineering. On our way there, we'd spotted a magnificent waterfall embedded in the mountainside in the distance. Our hike to it the next day connected us with the natural, mystical might of the colossal Ceiba tree. Once at the waterfall itself, absent any other visitors, we took showers under the jet-powered rush of the 300ft high falls.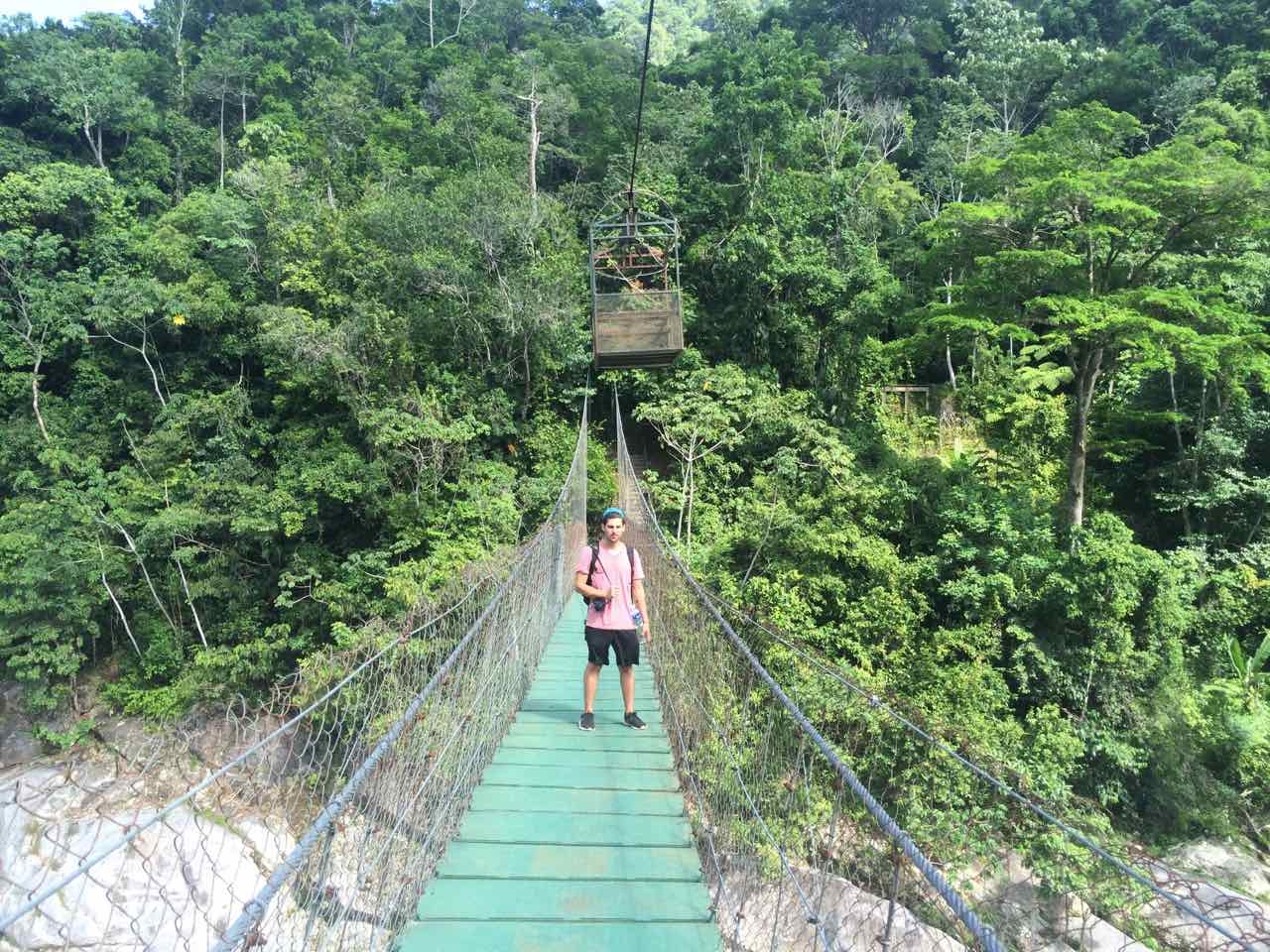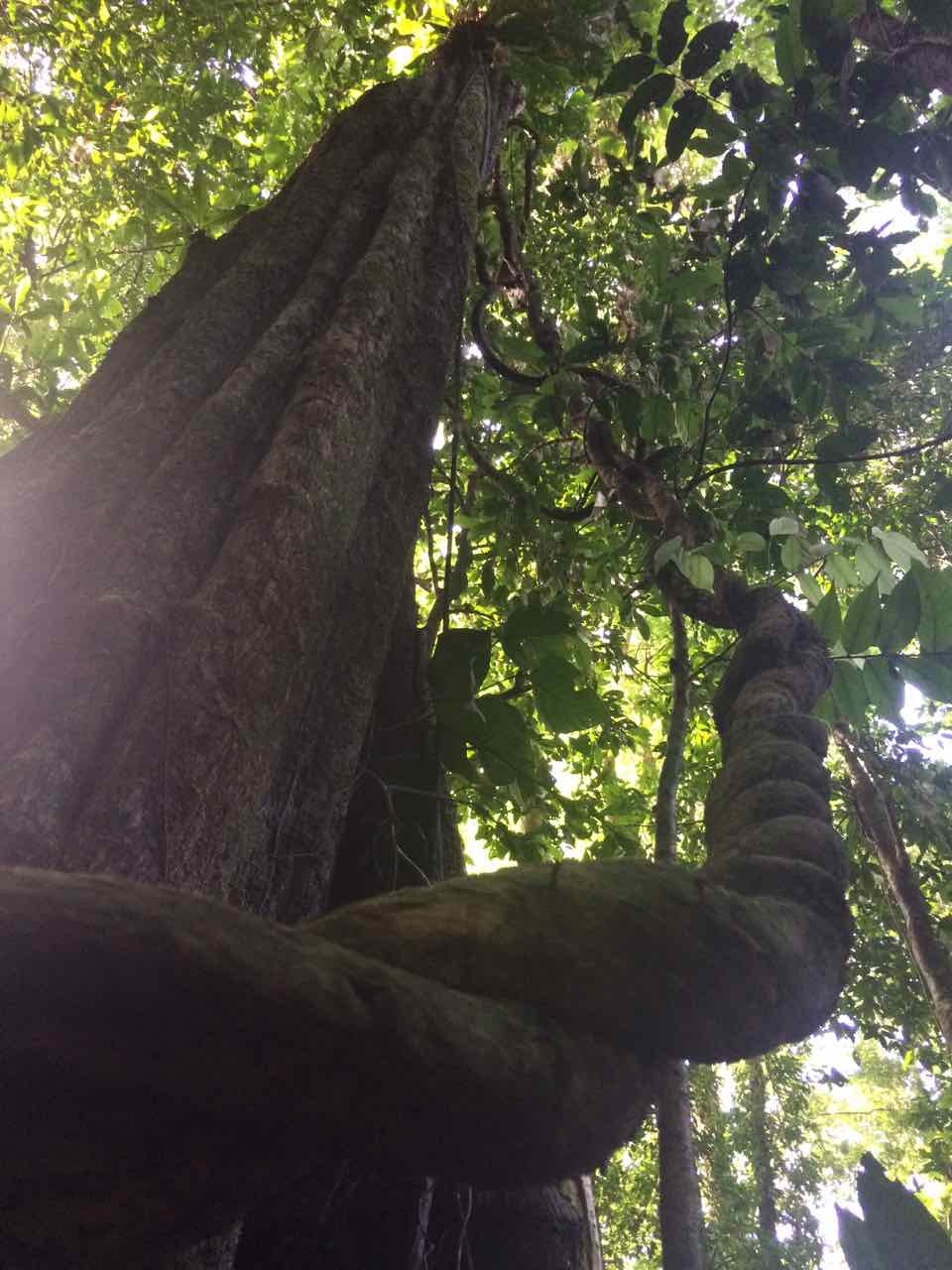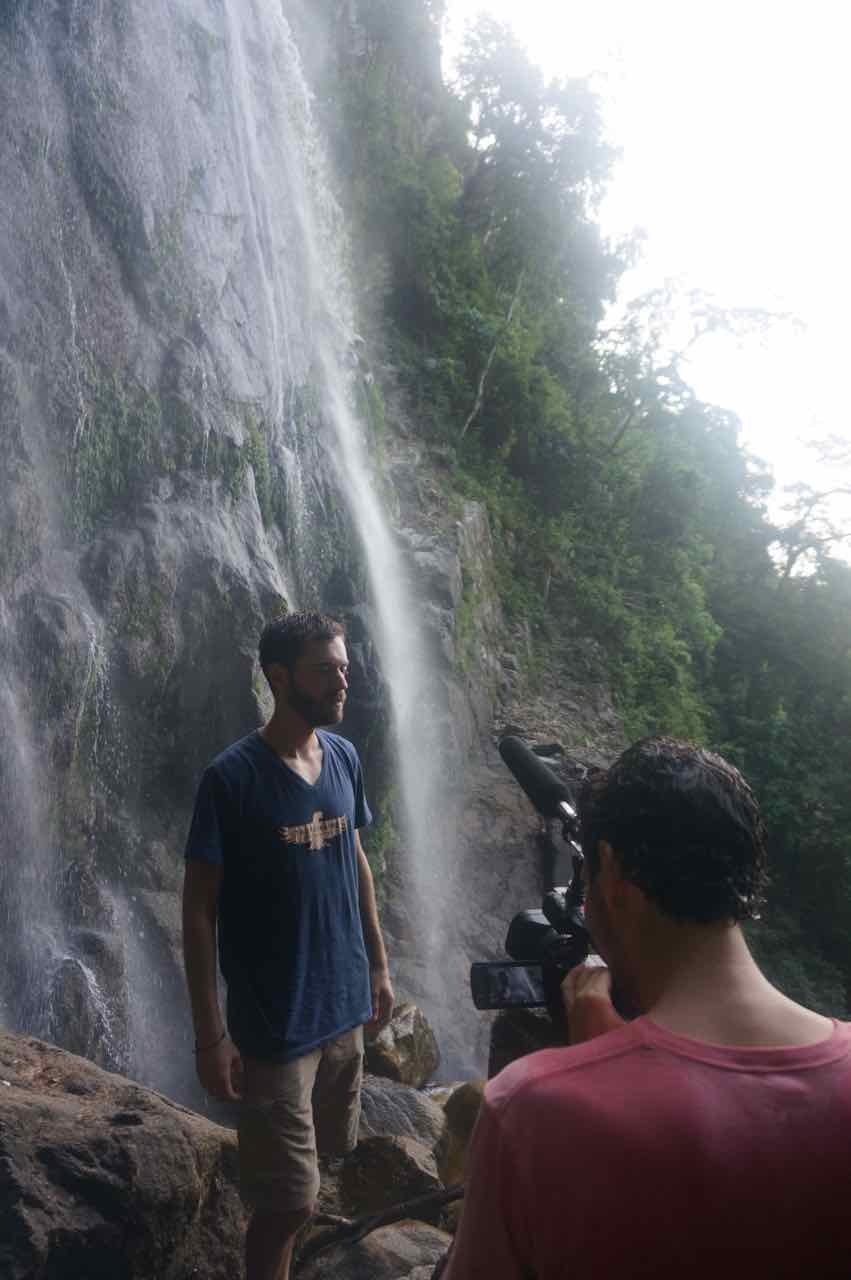 With the Ceiba still on our minds, we next landed ourselves in Honduras' third largest city, La Ceiba, neatly named after the massive tree. Invited to stay at the luxuriously new 1877 Hostel, we melted into the forgotten comfort of air conditioning and endless, free coffee. The owners, Mario and Julio, showed us a bit of the underrated, recently renovated boardwalk, helped us find our newest and arguably favorite mechanic thus far on the road, Leroy, and guided us to the 24 hour baleada stands that sat in the median of an otherwise bustling road right near the beach.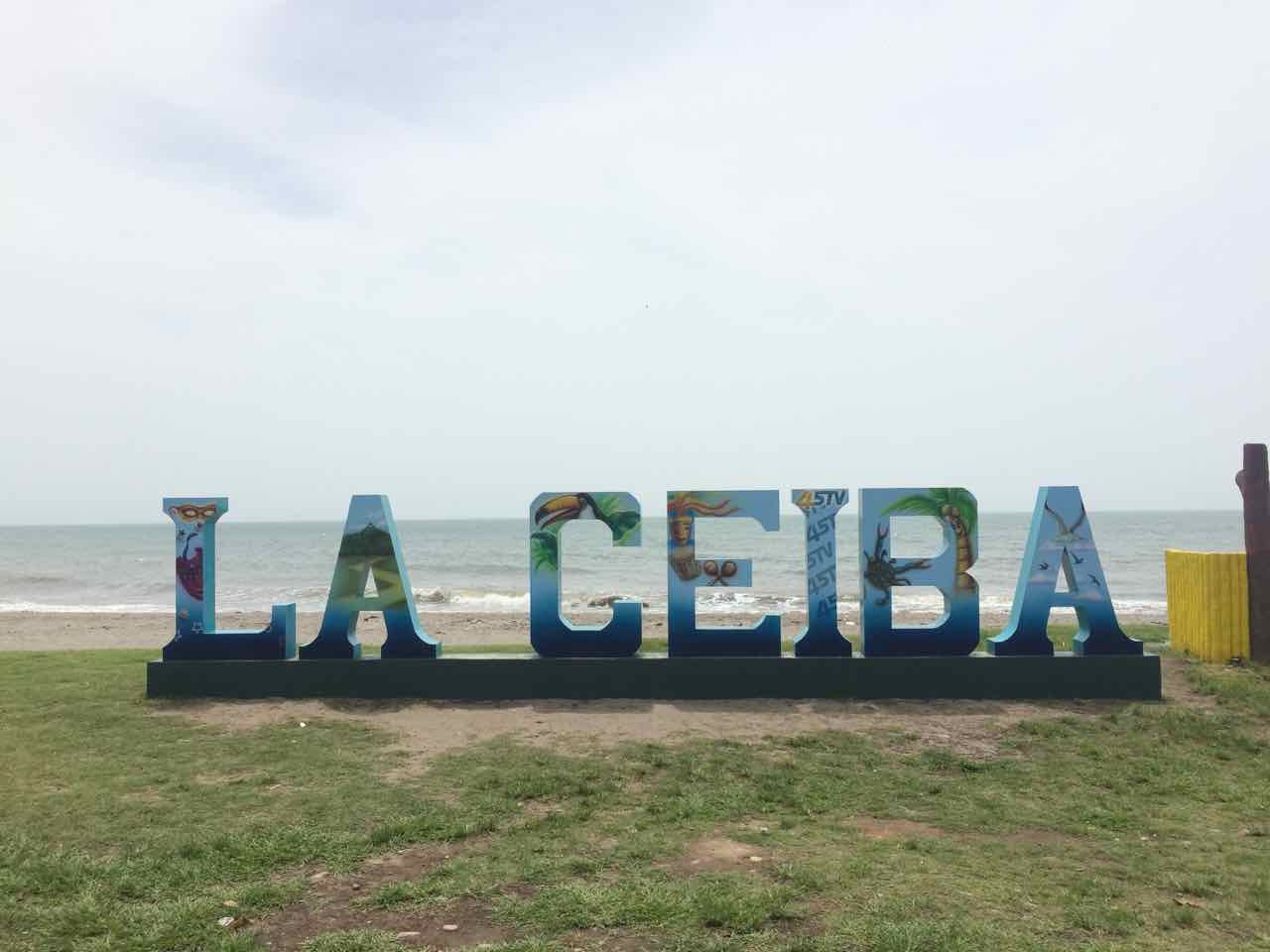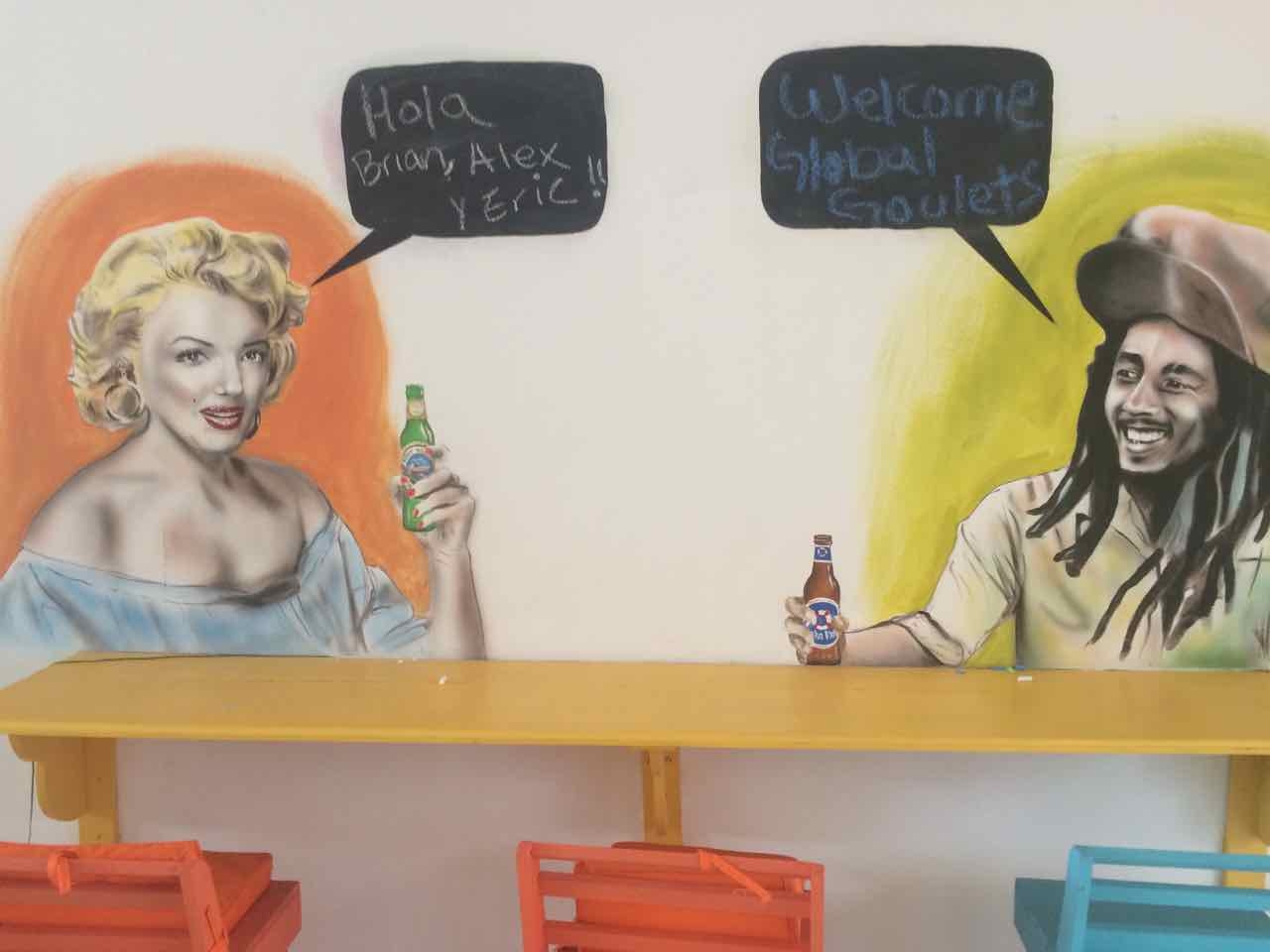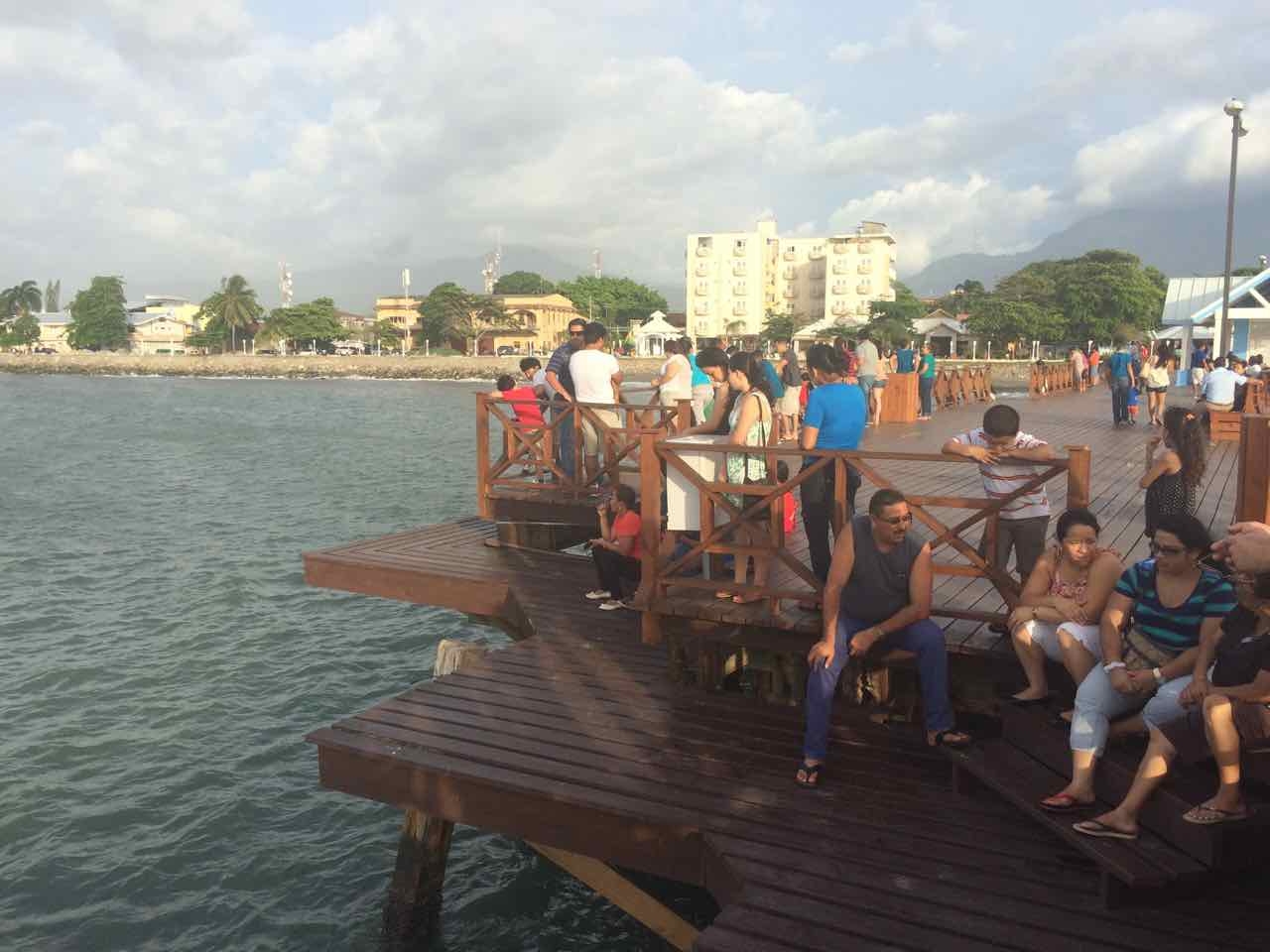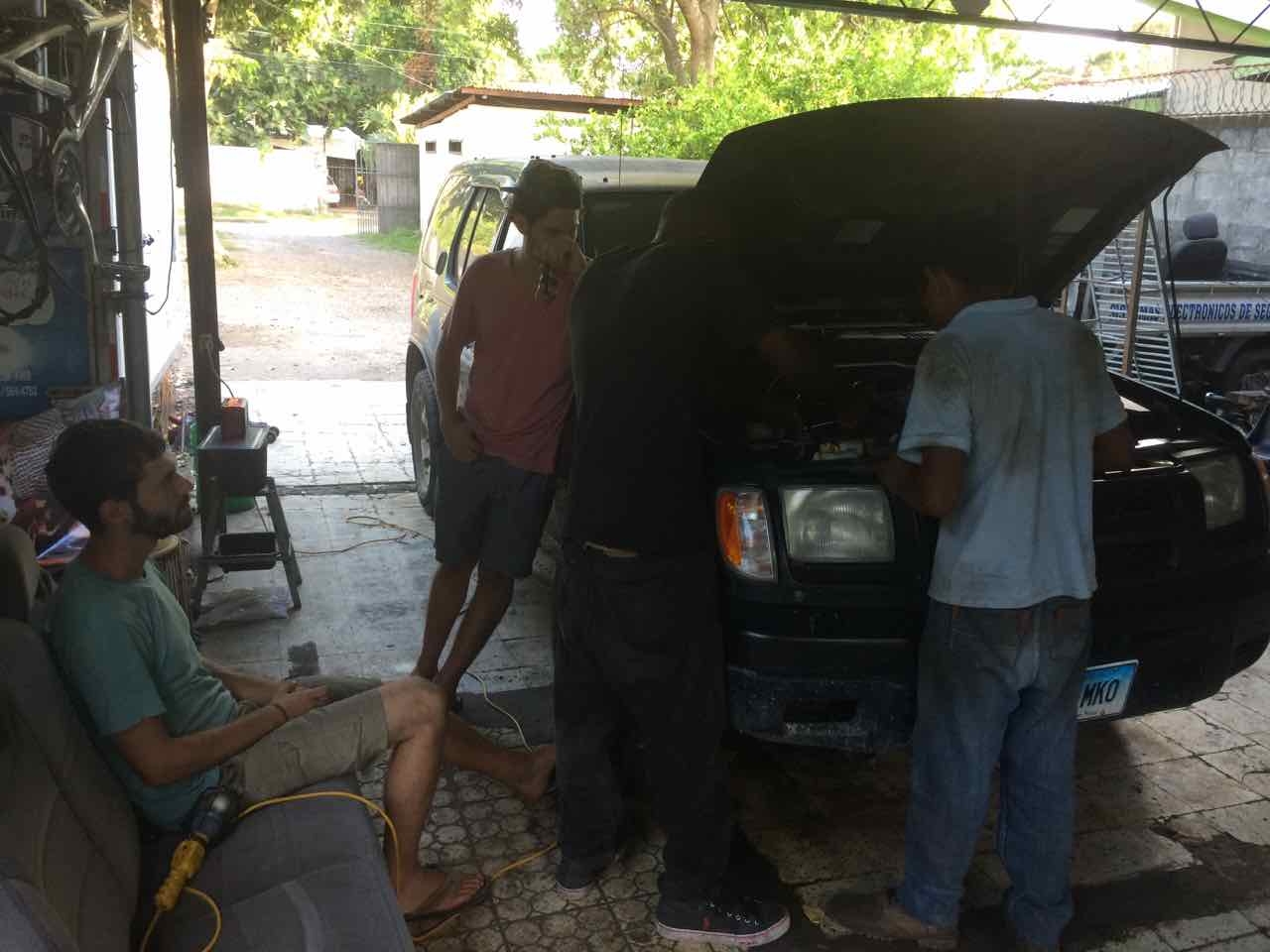 Most importantly, our 1877 Hostel hosts presented us with the possibility of venturing to the magical islands of Cayos Cochinos, just a few miles off the coast of the mainland. "You can get there through a tour group company or if you're feeling ambitious, it might be possible to get a ride from a fisherman in Corozal or Sambo Creek." Naturally, we were feeling ambitious.
But before we take you with us to Corozal and Cayos Cochinos, we must introduce to you our new friend and short-term travel pal, Amanda. We met her at the hostel and actually hashed out with her a hasty plan over a few beers and Guifiti shots to seek out a fisherman. This free-spirited Brazilian photographer was nearing the end of her own epic expedition of Latin America, working on a project far more outlandish and unusual than our own; it's called "La Naturaleza," (Nature) and her aim is to capture artful photos of willing participants who are as unrestricted by the restrains of modern society as are the natural landscapes in which they stand. In other words, she takes naked pictures of people in nature.
Corozal is a community that perfectly encapsulates the distinct qualities of the Garifuna people. Quaint and quiet, relaxed and unhurried, we entered this unmistakably untouristy town with positive vibes from la gente (the people) who inhabit it.
Despite our instant chill, we'd set out for Corozal on a mission: to find a fisherman friendly enough to take us all the way to Cayos Cochinos free of charge. Not an easy task by any stretch of the imagination. After all, we were lugging around unambiguously expensive camera equipment and donning the attire and attitude of gringos, who everyone knows has a dollar or two to spare. Rather than go in and try to cheat some fisherman out of an honest earning, we opted to meet the people hanging around the community and see what types of opportunities existed for us. We'd read that the normal tour to Cayos Cochinos can cost each passenger about $50, but this was a number upon which we were both unwilling and budgetarily unable to settle.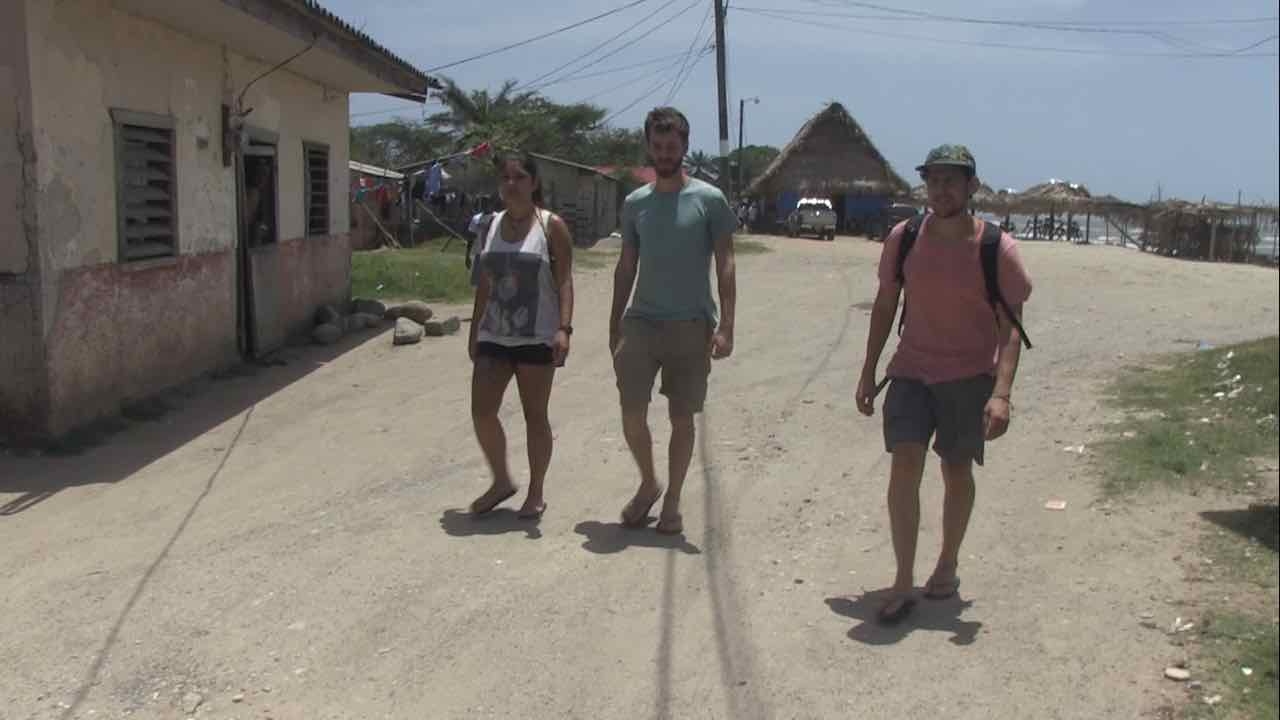 We met Bode at the window of his pulperia (corner store); he was the man we were told had all of the connections in town. He was good natured and honest and told us we could get a ride with the captain of his boat, a man named Jose, for the going rate of $25 per person each way. We asked if he'd be willing to negotiate that price and that it was just too rich for our blood; he told us it was up to Jose. After an unpleasant experience with a fellow from the far-away region of Mosquitia, who looked like Obama but acted like a man of a million changing faces, we still hadn't had the chance to speak with Jose until about 2pm. When at last we did, Jose looked at us confused. "It's not my boat. Bode is the dueño, talk to him." From there, the events that followed flowed fortuitously in our favor.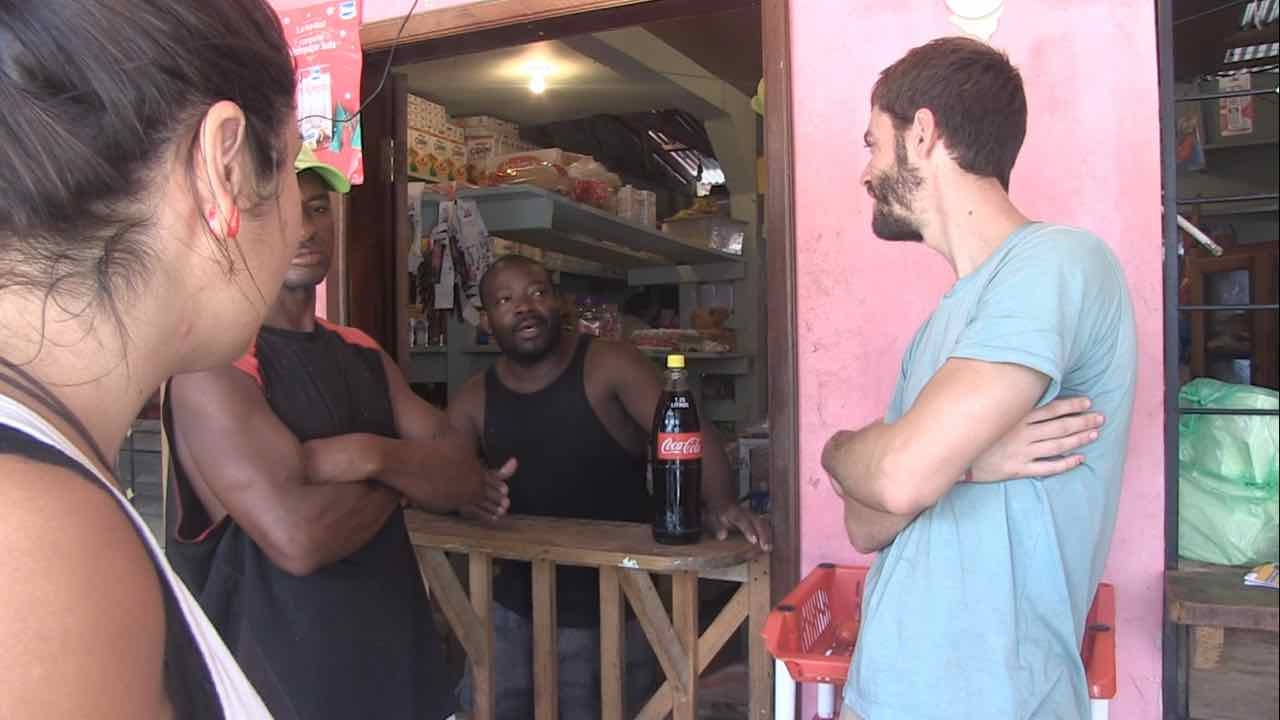 Chatting a bit more with Bode, we learned that he'd lived in Brooklyn for over twenty years. Not only that, but Bode had lived for some time in the very same neighborhood in which Eric had taught, East New York. "What school you teach at?" Bode inquired. "In the I.S. 302 Building, the charter school on the top floor," Eric eagerly replied. "Ah, Francisco Cordero School! Yeah, that's where my niece goes. I.S. 302, yea, yea," he connected. Amazing how hundreds of miles from New York such geographical coincidences collide. We later reflected on the universality of our home city.
Bode soon offered up his boat for our little excursion to Cayos Cochinos, free of charge. "Money isn't everything," he quipped. Now all we needed was a captain and a motor. A neighbor hanging around nearby named Alex caught up with the conversation and mentioned his brother Carlos could provide our missing puzzle piece. With ease we walked the short couple dozen feet to Carlos' house and explained the situation. After some moderate bargaining, we agreed on a price that suited all parties. Pleased, we left Corozal for the day with a plan to head out to the islands with Captain Carlos in the earliest of morning hours. That night, we stocked up on all the supplies we could dream of needing ("What if we're starving? We'll need these Doritos for sure!") and went to bed, alarms set to 4am.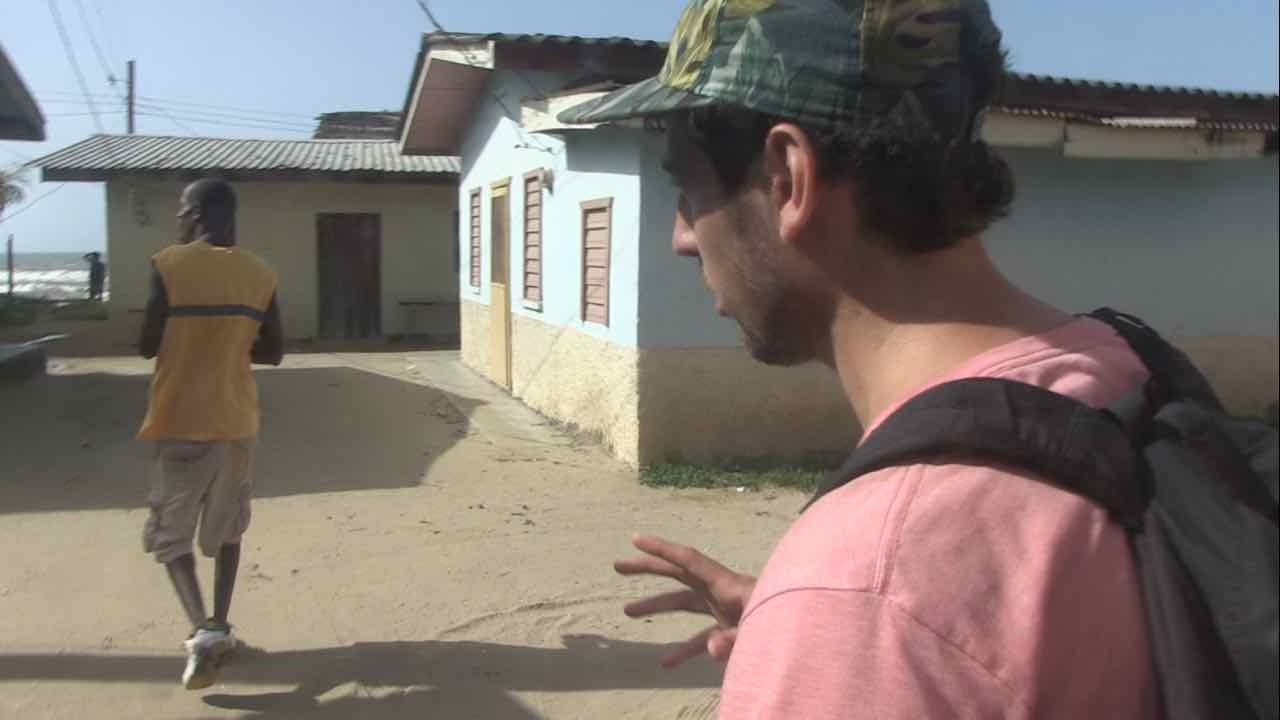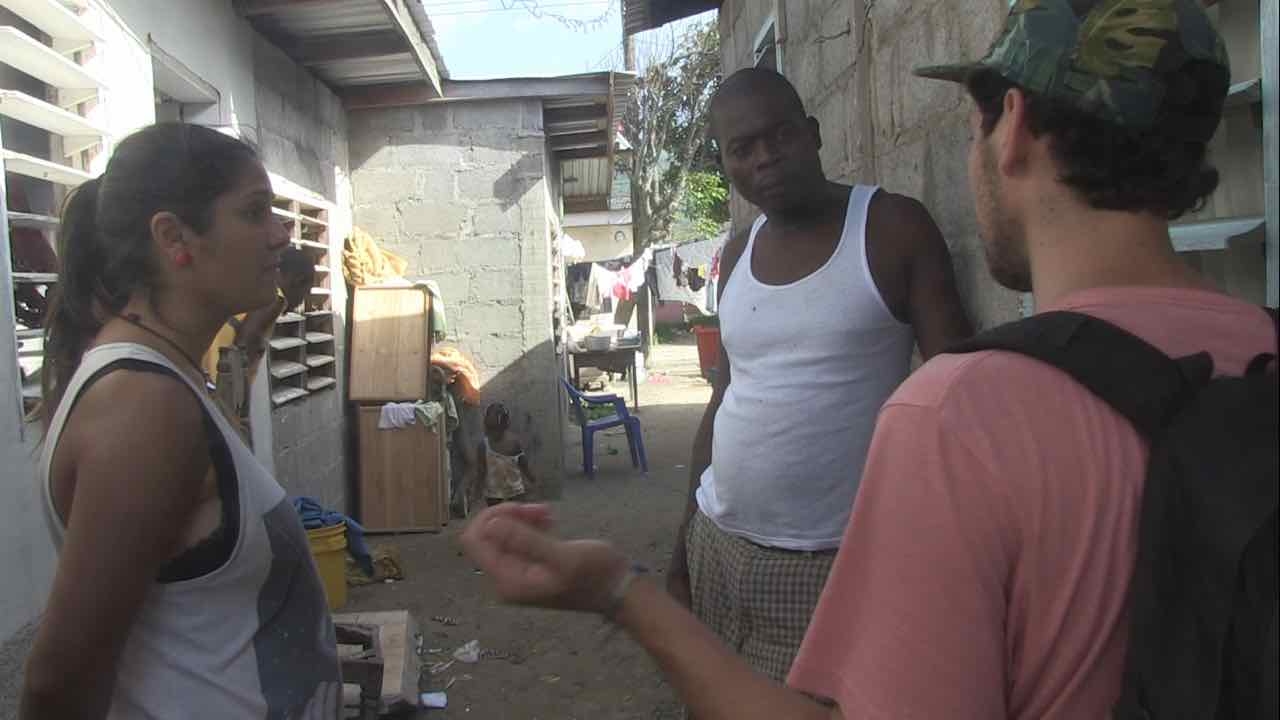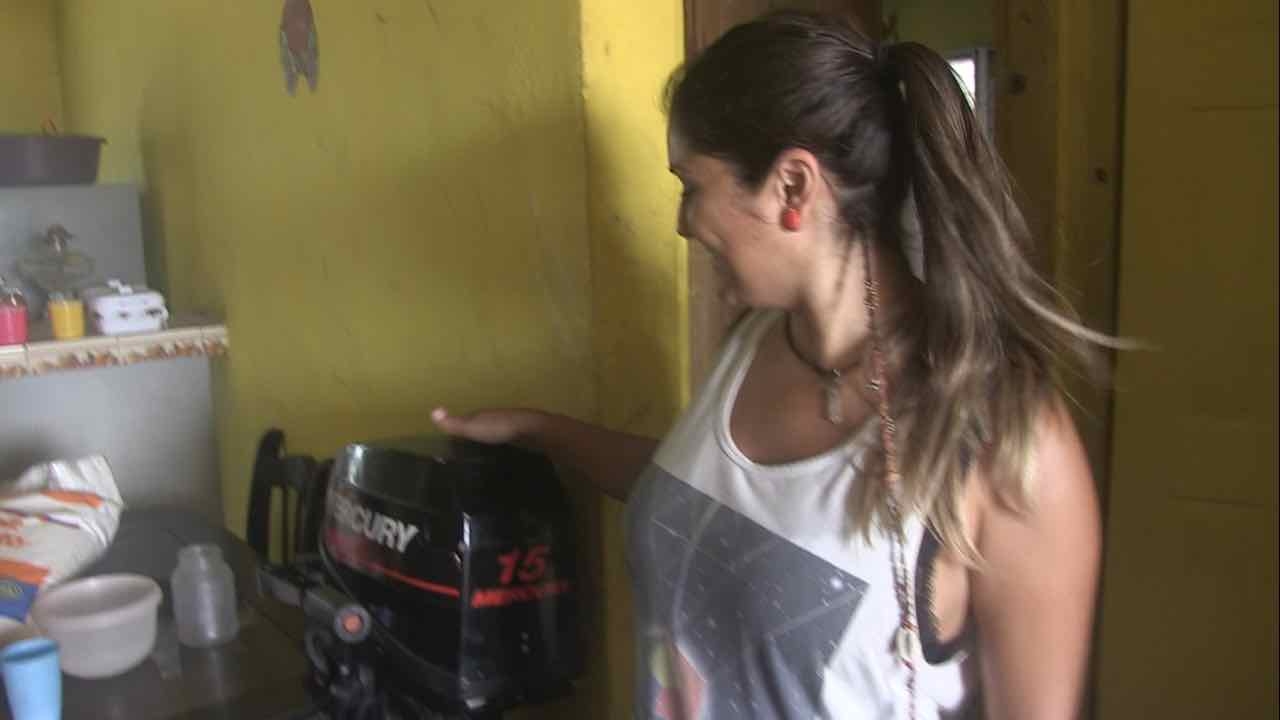 We made it to Corozal before 5:30am, but Carlos' classic Caribbean sense of time delayed departure until around 8am. The bumpy ride splashed us with waves of salt water, but the tsunami of magnificent, undiluted beauty of the seas was what really swept us off our feet. The first little island into which we nestled our toes instantly captured our hearts. No more than 50 meters in diameter, with only a few basic huts to protect from the fierce winds and occasionally intense rainfall, the striking beauty of the translucent blue boundary encircling this island demanded we call this place home for the day. We'd return after visiting this little island's 14 brothers and sisters, scattered about the small area off Honduras' shores.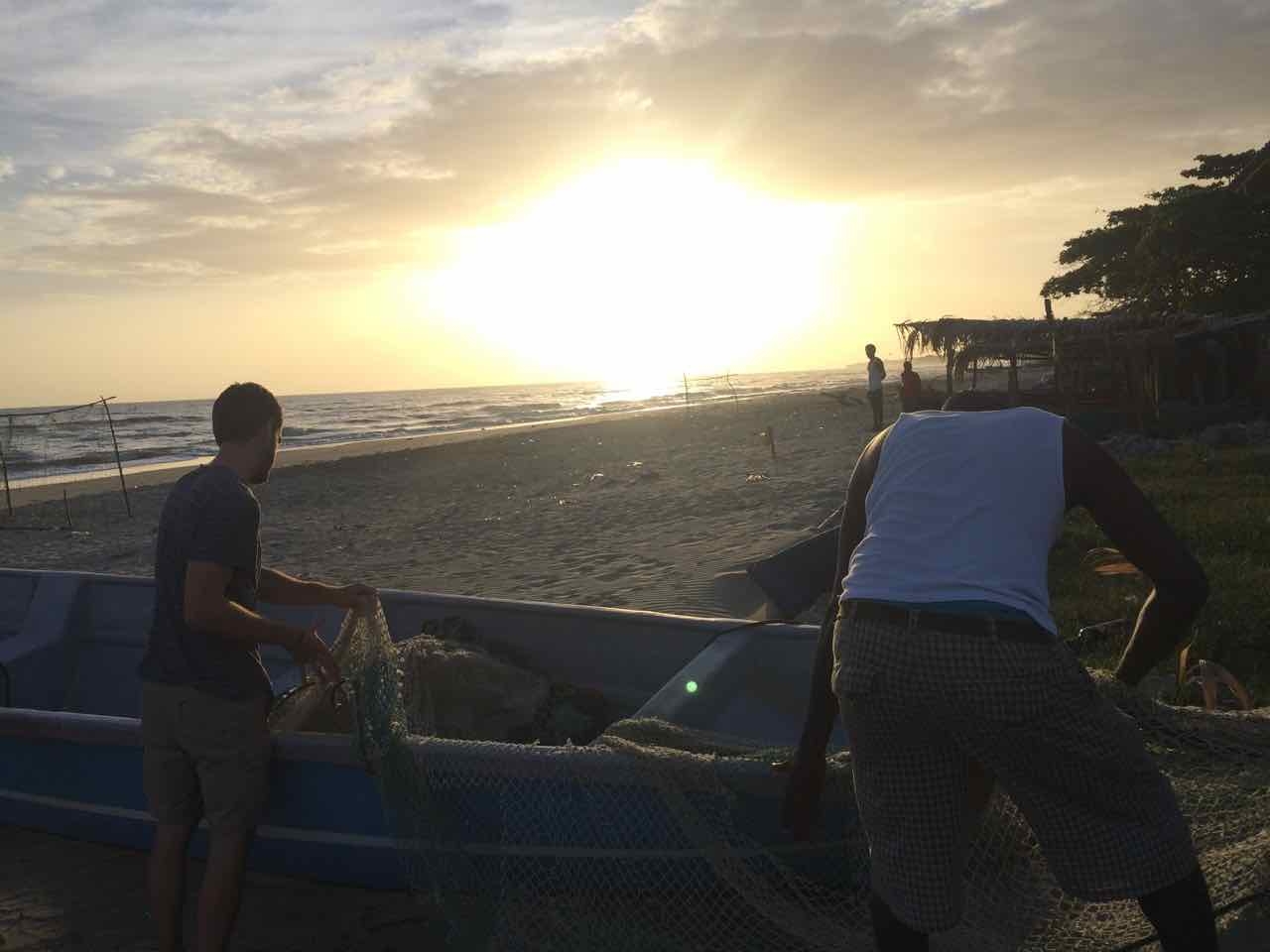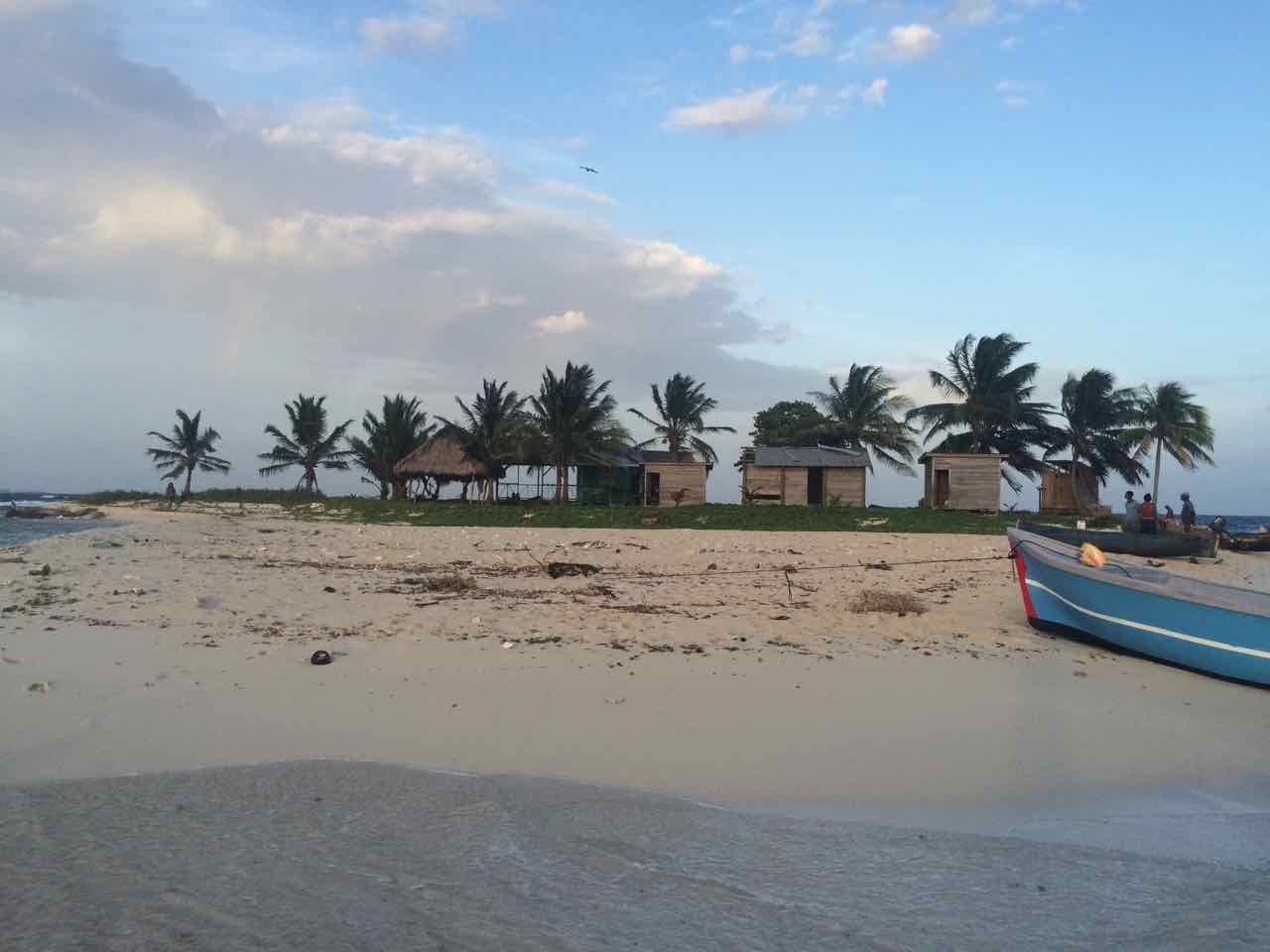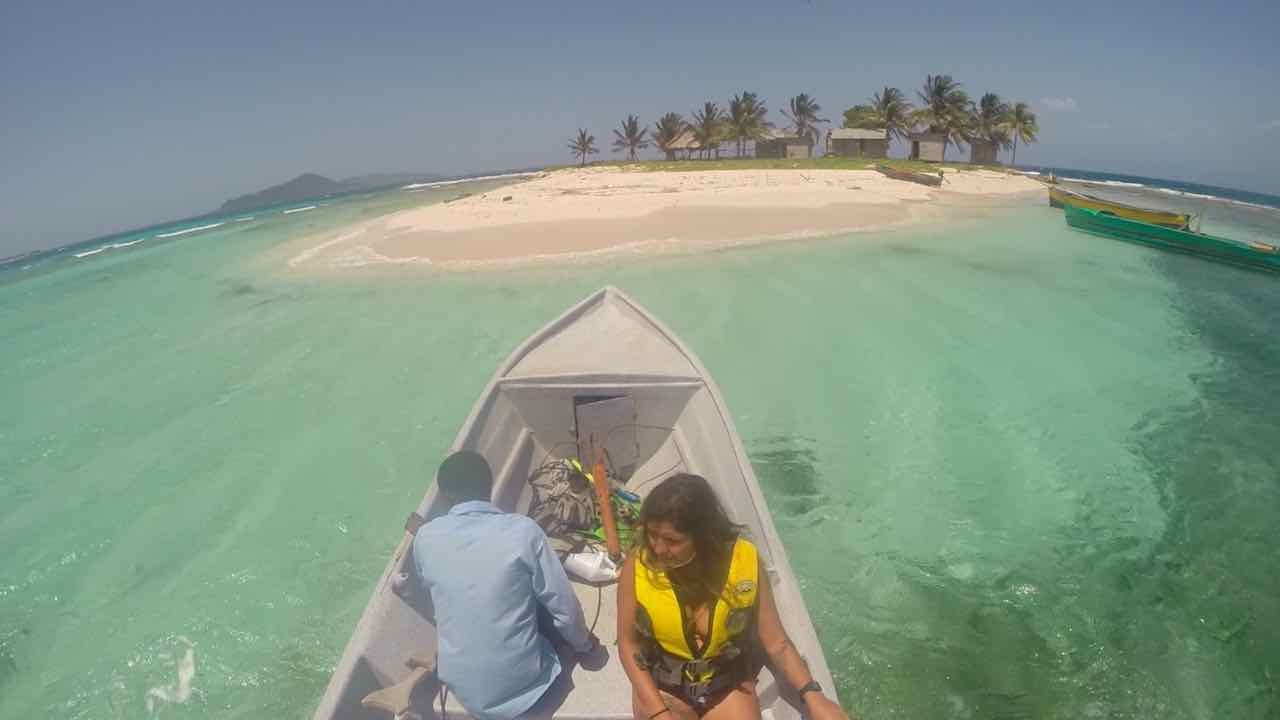 We registered our visit at Cayo Cochino Pequeño and then proceeded with our tour of the nearly untouched archipelago. The waters between each cayo rolled in cyan crests, painted with hints of washed white where the waves interwove. It all seemed to come directly from a Caribbean tourism commercial, unfit for such polluted eyes as our own.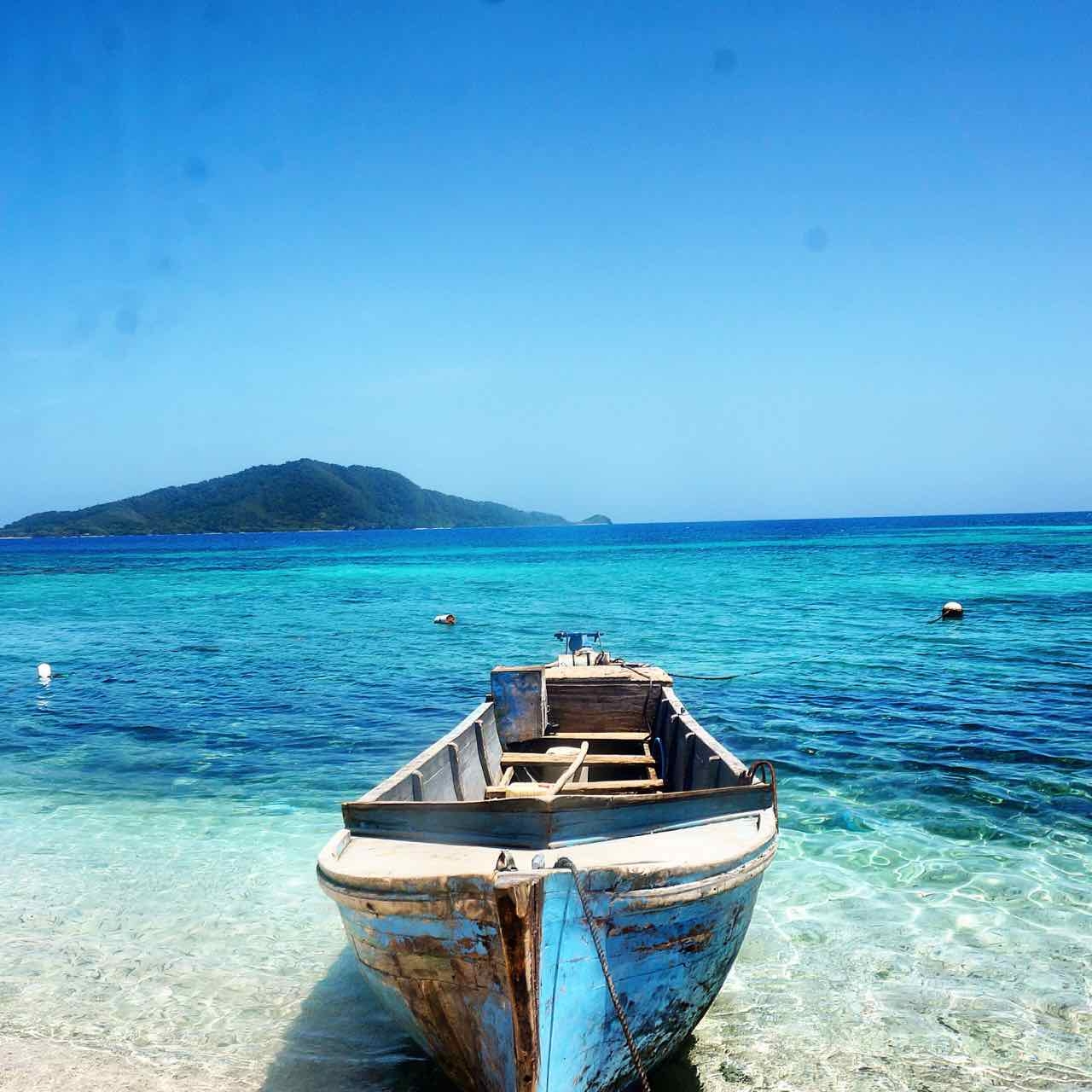 A short stopover at the isolated Garifuna community of Chachahuate left us pondering how a people can live in such basic, yet unique remoteness. While there, we rented some snorkeling equipment and explored the pristine coral reef; Cayos Cochinos is home to the second most expansive coral reef in the world. We were amazed by the diversity of fish species, of all hues and sizes, which wonderfully wandered the waters. 'How is it,' we thought, 'that there are so many different types of fish rather than so many of one type?' 'Evolution is incredible,' we concluded with simplicity.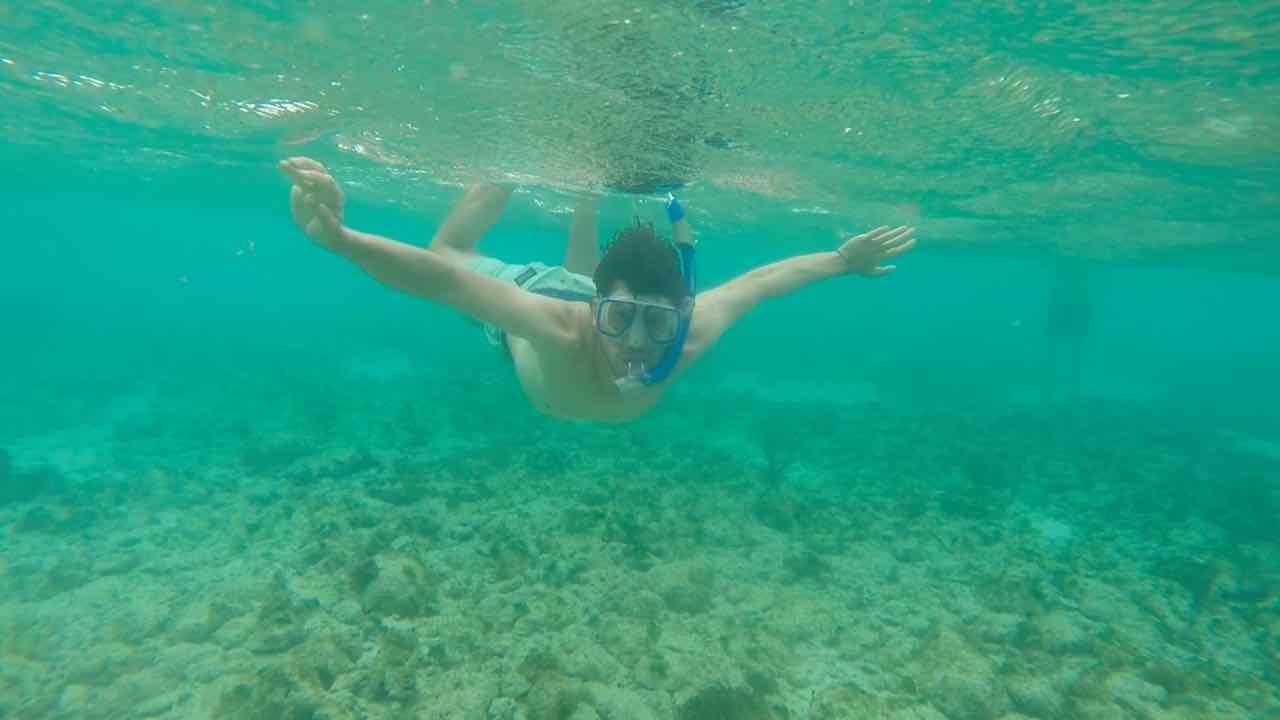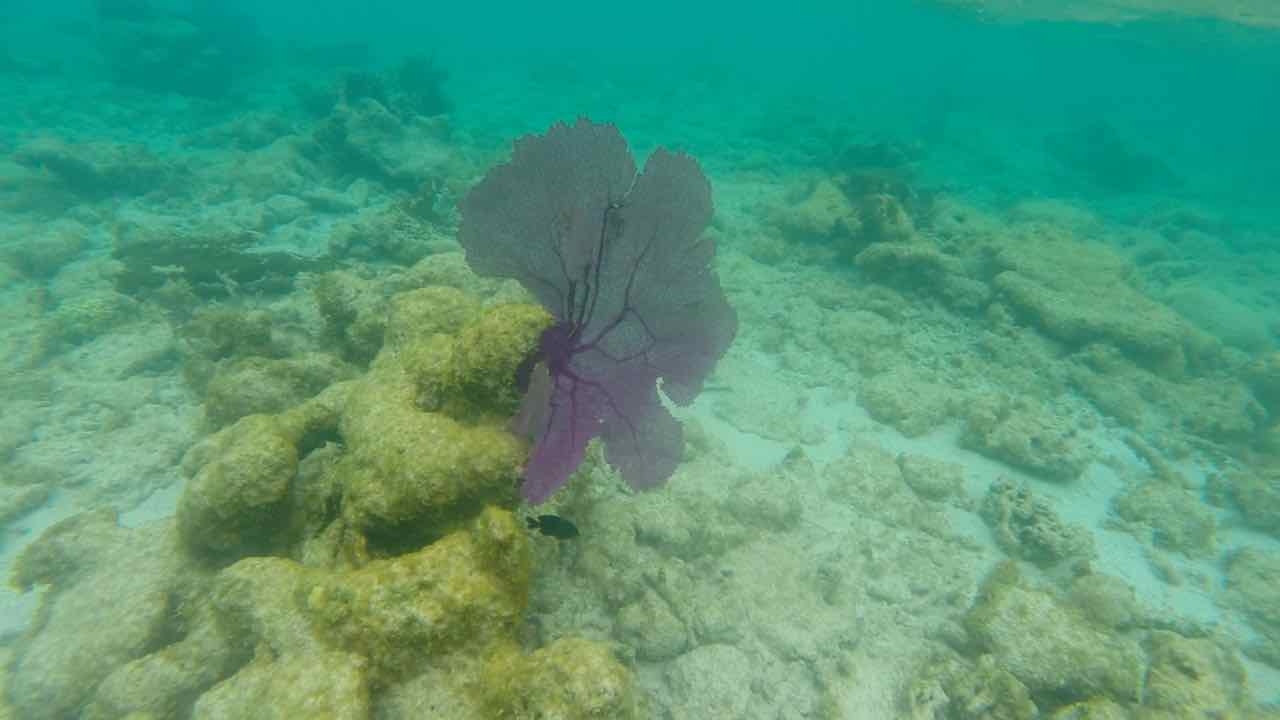 Amanda tried to take a naked photo of us for her collection, but failed when we learned her selected spot was off limits due to the filming of some European seasons of Survivor. Brian buzzed with excitement upon learning the news. As a kid, his dream was to contend in the reality hit, partaking in extreme challenges and using his cunning wit to charm others into getting his way. Now, he was living that dream. It just so happens to be taking a bit of a different form than he'd once imagined.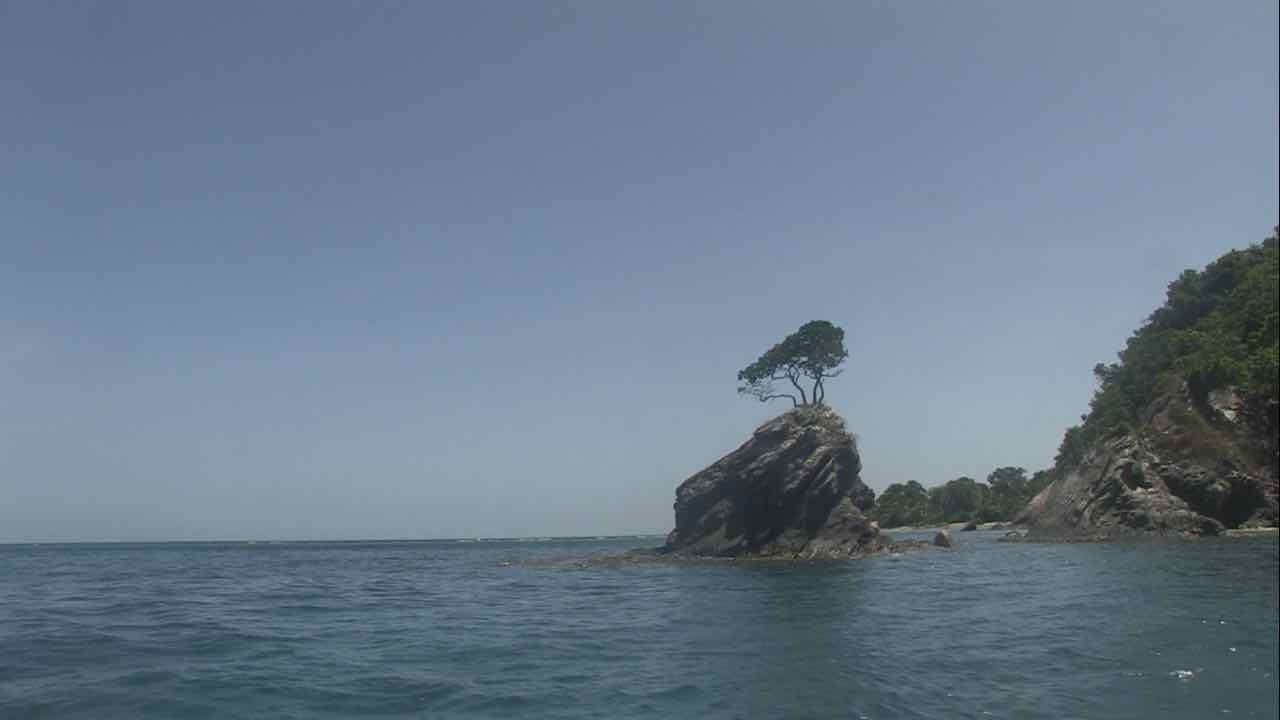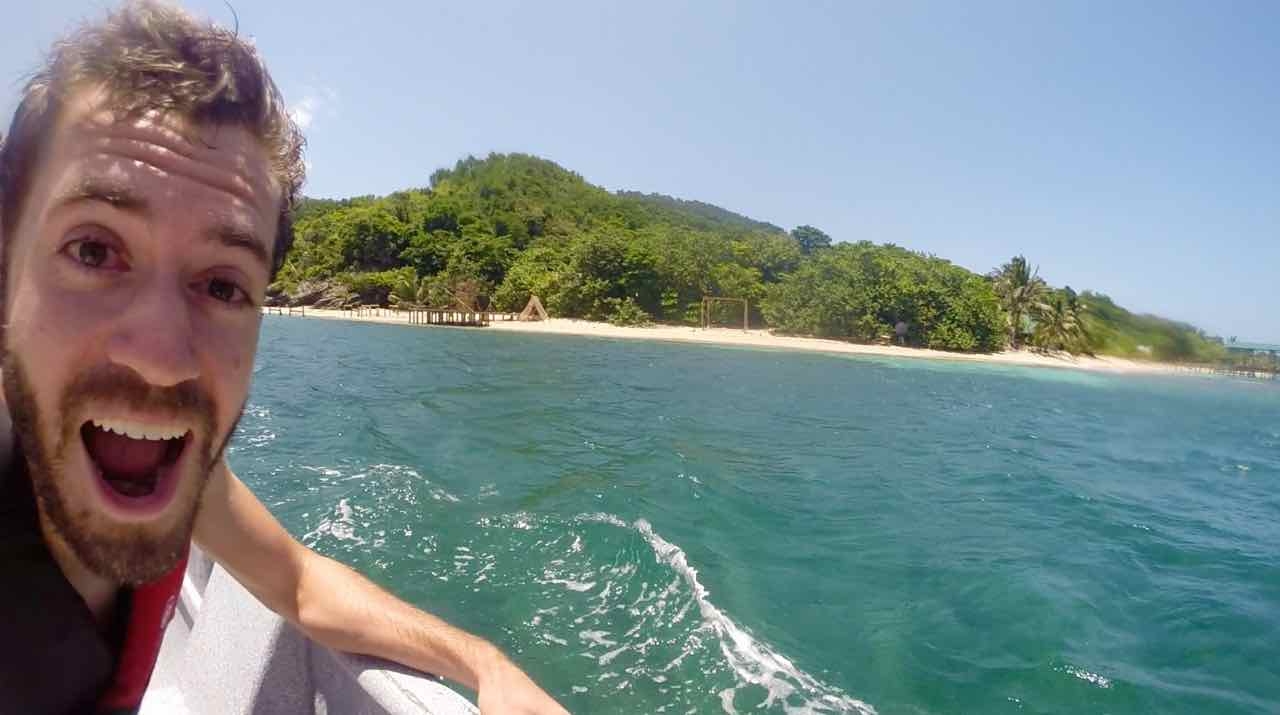 By early afternoon, we made it back to our hand-selected island for a little rest and relaxation. Having envisioned a day away from other tourists and island-goers, we were more than happy to share the island with only the company of some small-time, local fishermen. We would call this unnamed chunk of land our own until the following morning. There not much of note occurred, save for a rambunctious coconut hunt by Alex and a surprise torrential rainstorm. We passed the evening with the warmth of instant noodles and an even more warming Caribbean branded bottle of rum.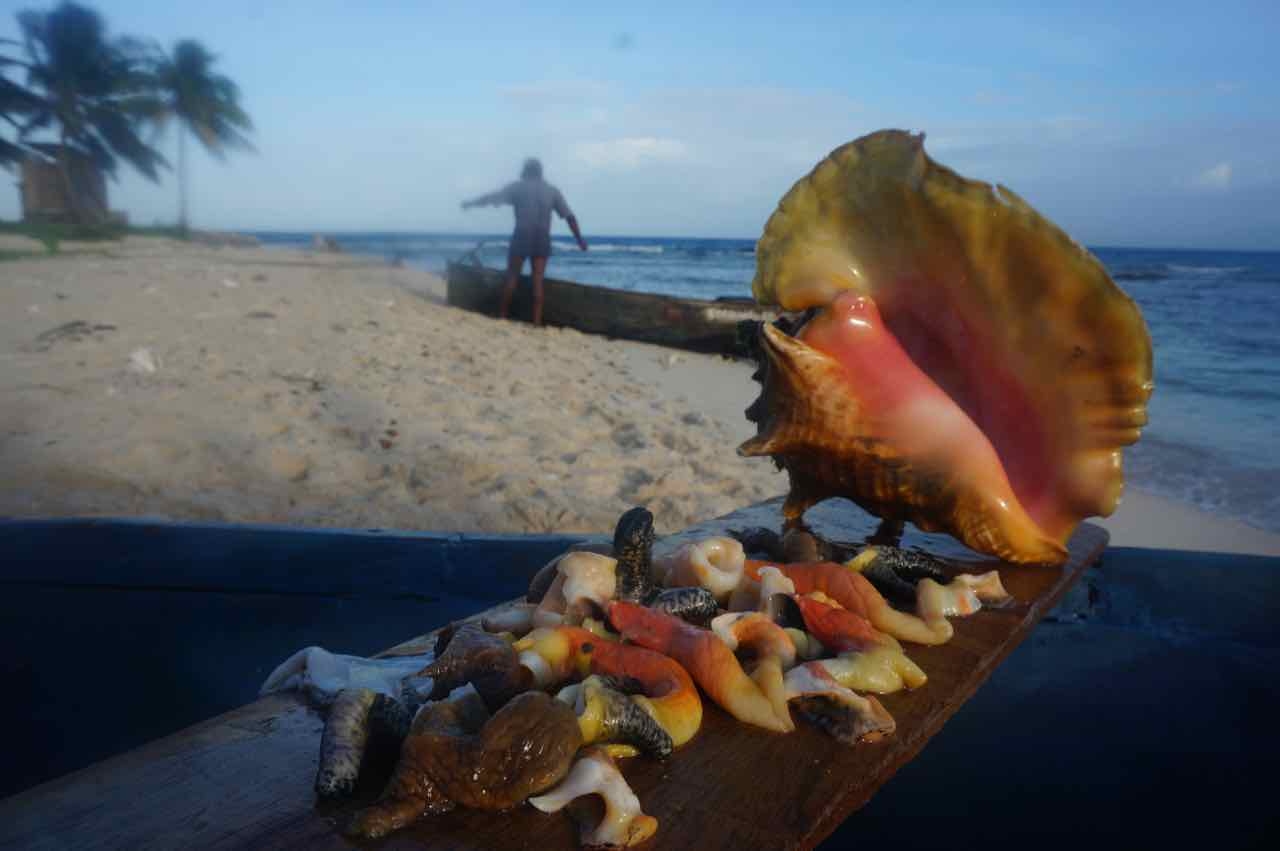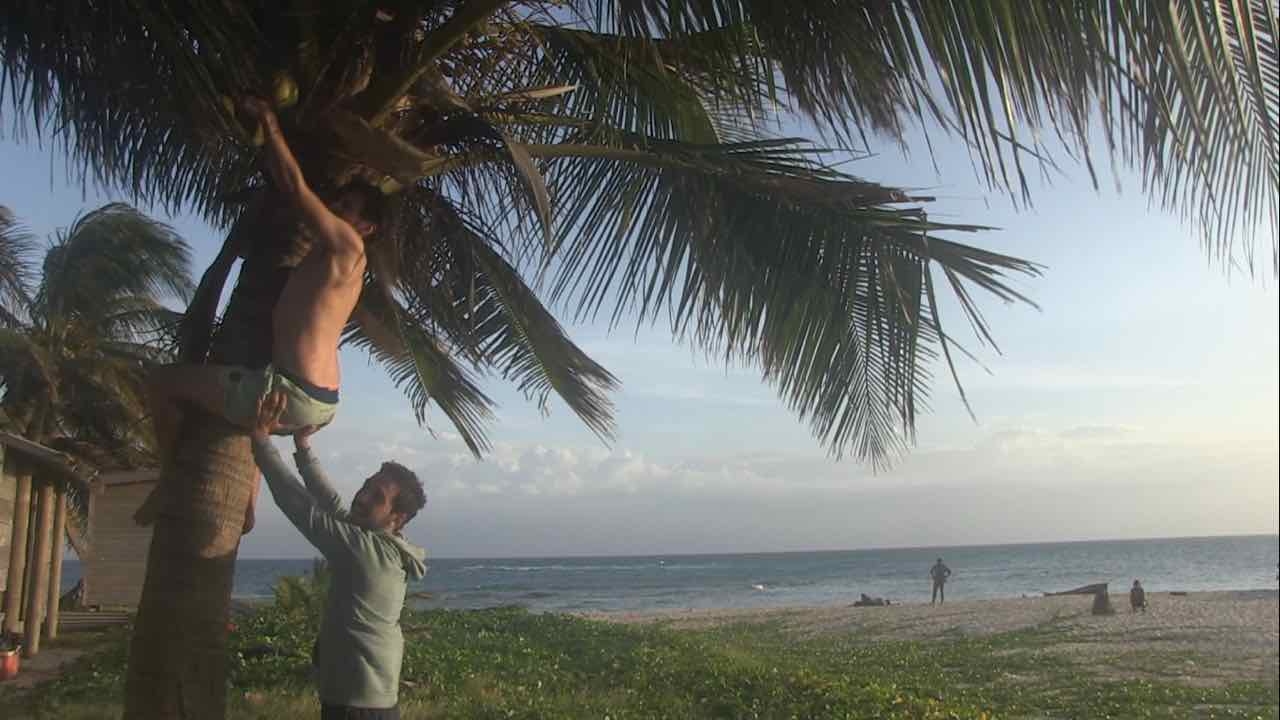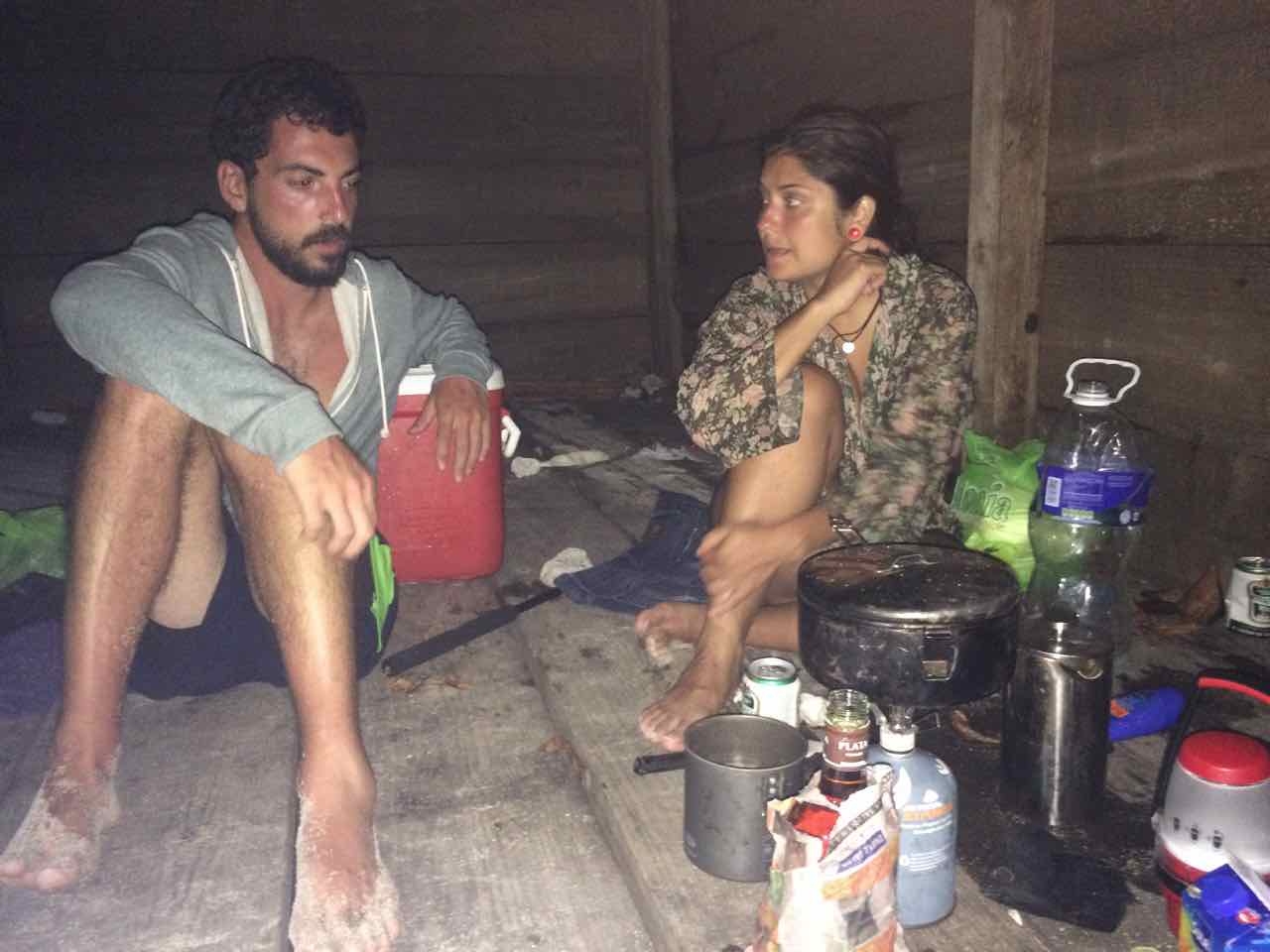 How can we begin to articulate the emotional high of our short stay on that isolated mound of Earth, which sat like a motionless tortoise on the tropical Atlantic seabed? Surely there is nothing unique or special about chowing down on some cup o' soup or knocking back a bottle of liquor. This time, for a change, it was the place itself that left the greatest impression. Usually, we find that the people with whom we meet affect us in the most profound way. But this time around, we were blown out of the water by the natural beauty of the land on which we stood. The sound of the boats bouncing back and forth on the soft shore, the smell of fresh salt water blowing into our inflated nostrils, and the sight of the full moon glistening off the peaceful sea.