The following post details the Global Goulets' journey from May 26 – 29:
Day 56 (continued): It pretty much took us two full days to recover from our second Acatenango experience. How we'd done it we may never know, but all that glory came at some serious costs to our physical health. Brian and Eric both hobbled around with hilarious limps that were a result of nothing but general soreness (although we were each convinced we'd pulled or torn a muscle). During those two days of recovery we lingered around Antigua, deliberating what to do next.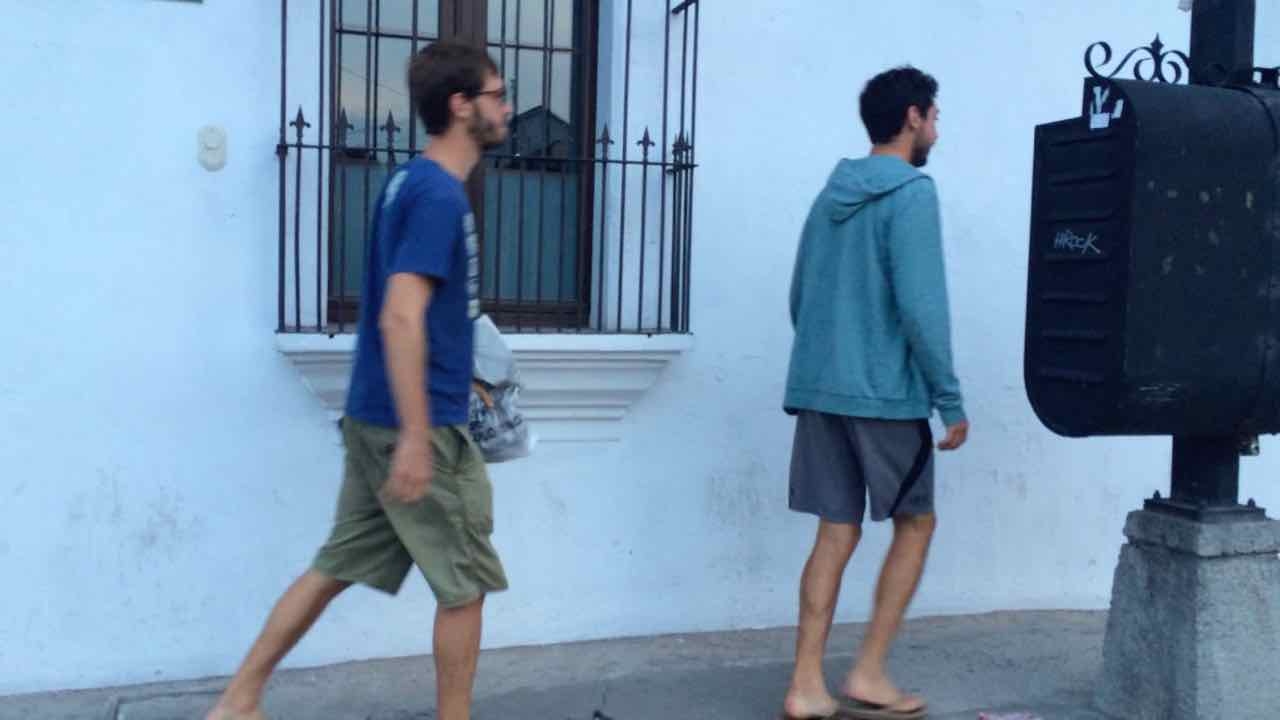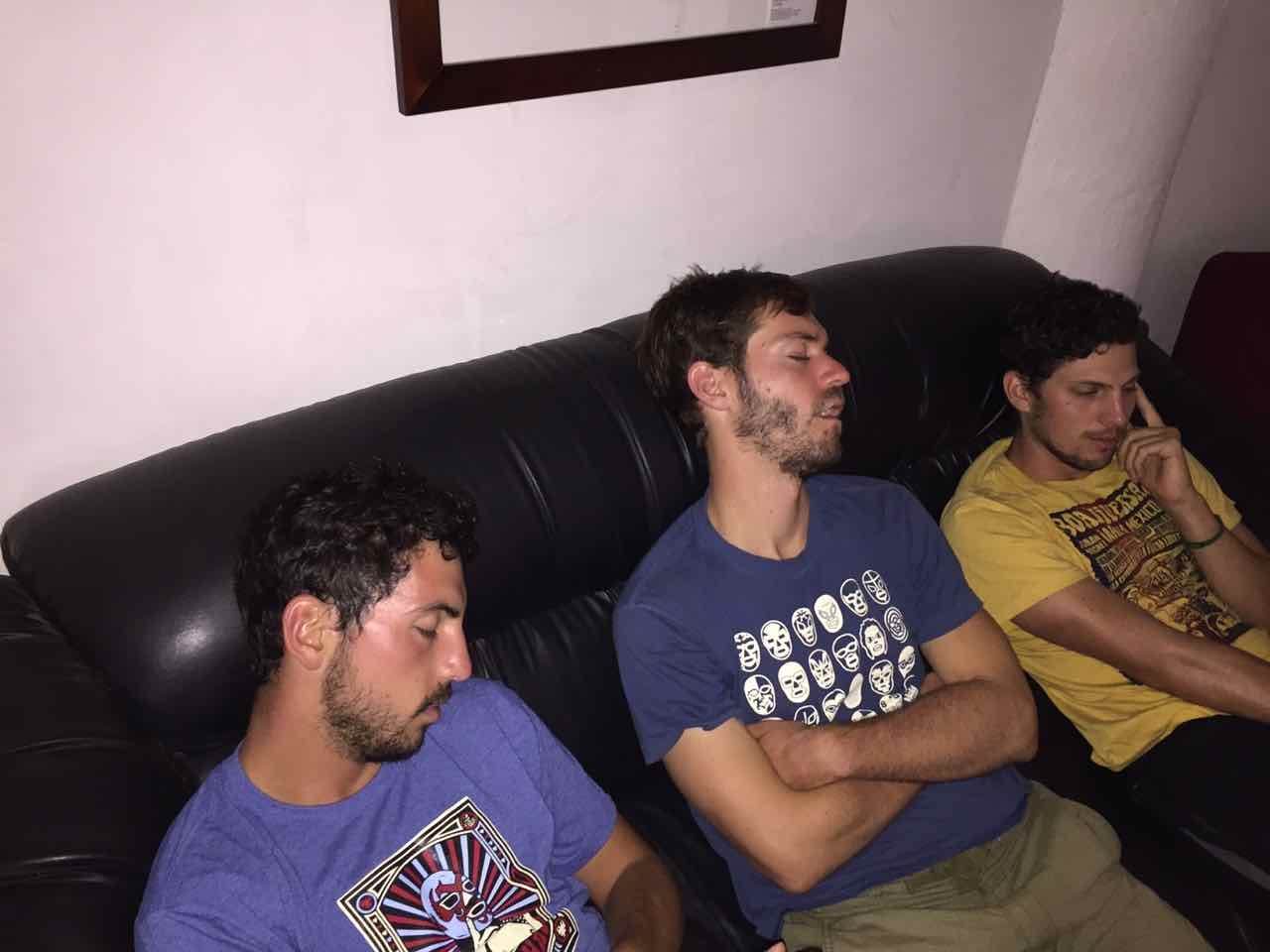 Day 57: It was Wednesday and there were a few serious items left on our Guatemala checklist. The most frustrating among them was that a collection of our camera equipment required maintenance. Namely, the audio on several channels wasn't working and we needed to order a few parts through Amazon. That would take a couple of days, especially way down here in Antigua. In the meantime, we still had those shoes. Remember, we'd been tasked with the extraordinary responsibility of carrying with us a set of shoes, purchased by a Guatemalan man named Antonio working for Alex's Uncle Franco in Brooklyn, and delivering them to his family in a small rural town somewhere in the heart of the country. Oh, and one other random thing we had to do: perform an interview with a dude named Freddy from the local Guatemalan newspaper SOY502, which inevitably manifested into this breathlessly hilarious article.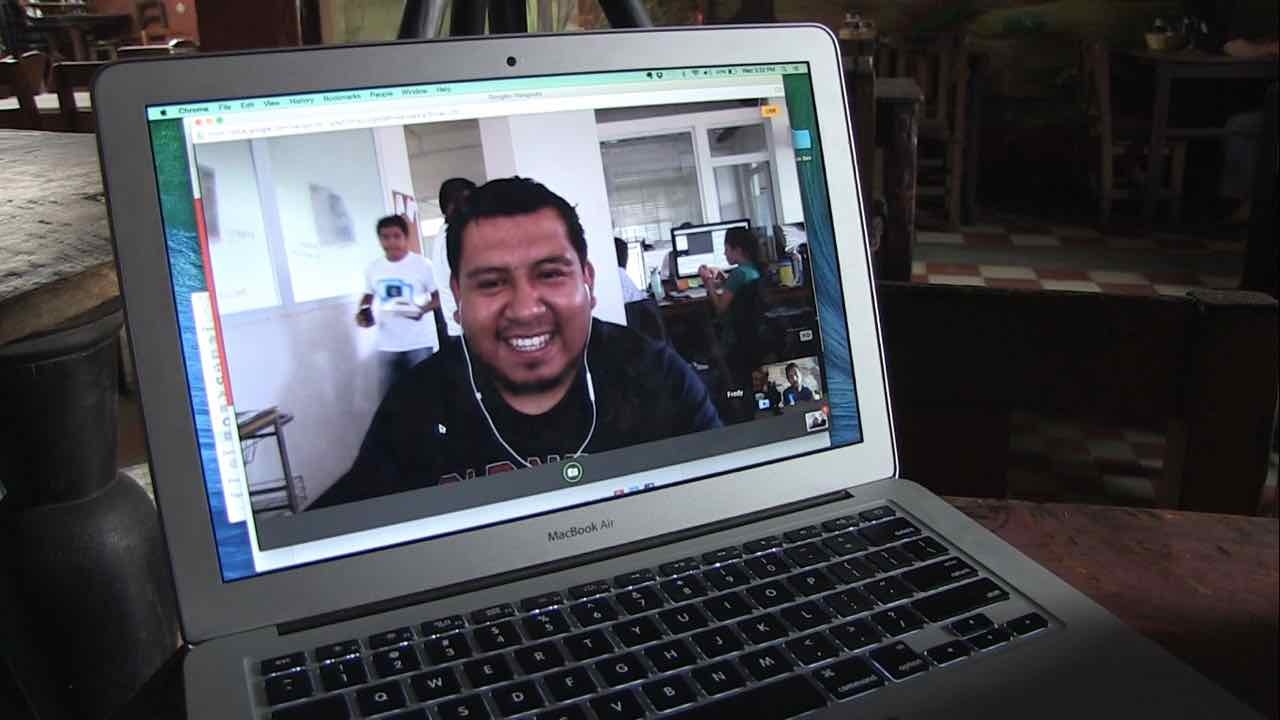 Day 58: The next day was shoe delivery day, which meant it was one of only a handful on our entire excursion we'd actually had on the agenda for a significant chunk of time. These shoes represented the culmination of our Guatemala episode. Without them, we had no climax with which to provide depth to all of our adventures throughout this impressive country. On a personal level, this meant a lot to Alex. His uncle had entrusted him with these shoes and he knew they were not only valuable in terms of monetary cost, but in intangible significance. Antonio's three-year-old son Darwin had been eagerly awaiting this gift from his father, who left for America when he was a mere six months of age. This was a way of connecting the two, a symbolic reunion made possible only by our visit. Still, it was impossible to know the emotional impact this would soon have on us.
We drove out of Antigua at some point in the mid-afternoon, with only our terribly inexact map of Central America and our collectively unreliable sense of direction to navigate us to Aldea Guineales. This place was certainly not labeled on that map and neither were any of the towns in its general vicinity. So, by the time we got somewhat near to where we thought the town might be, all we could do was rely on the relatively indistinguishable advice of people on the side of the road. "Ummm, donde esta Aldea Guineales?" we would ask. At first, most responded with some variation of "Como? No lo conosco" (what? I don't know it). But later, once we closed in on the place, we invariably heard that magic, meaninglessly repetitive phrase, "recto, recto, recto! (straight, straight, straight!)"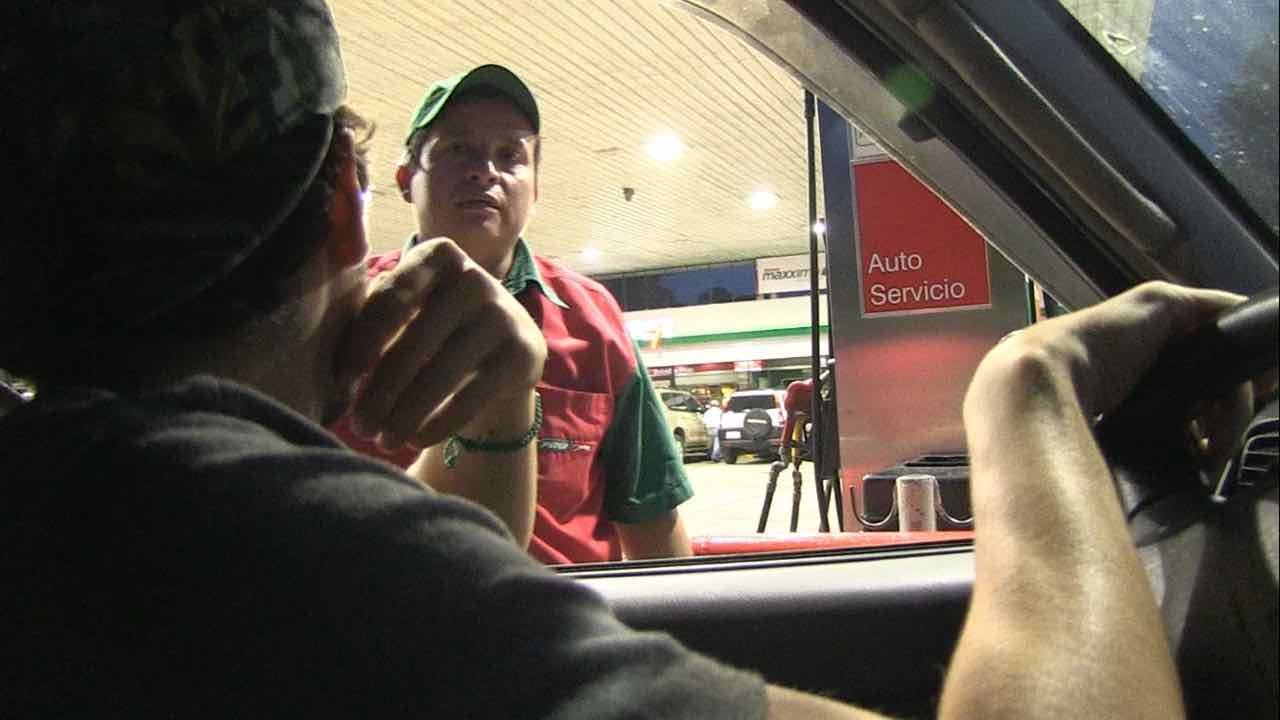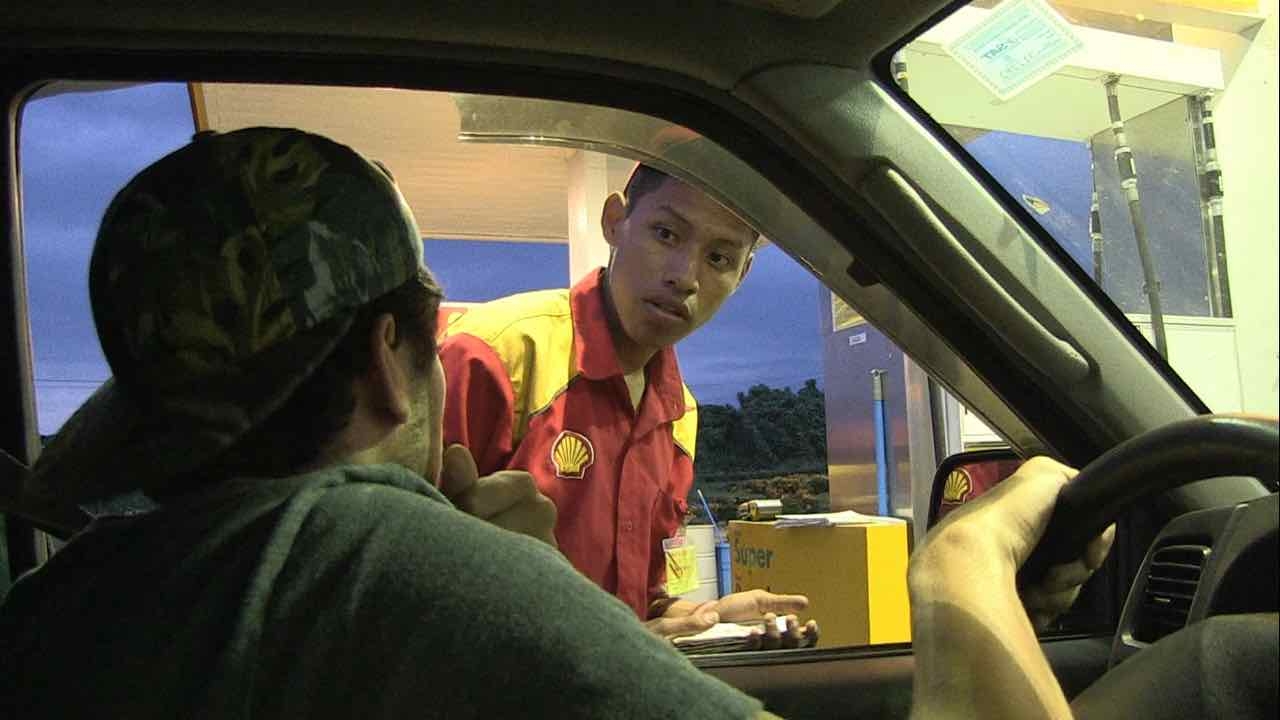 Darkness cascaded down upon us, driving up our anxiety levels like the mercury of a thermometer in a sick baby's bum. What if we get there too late and everybody's asleep – will we just mess up this whole thing? We'd anticipated some sort of welcome upon our arrival, a triumphant moment we could capture on camera. Bands playing, trumpets sounding, crowds applauding – something like that. But at this point, lost in the dark maze of this foreign land, we'd settle on making it to Aldea Guineales at all.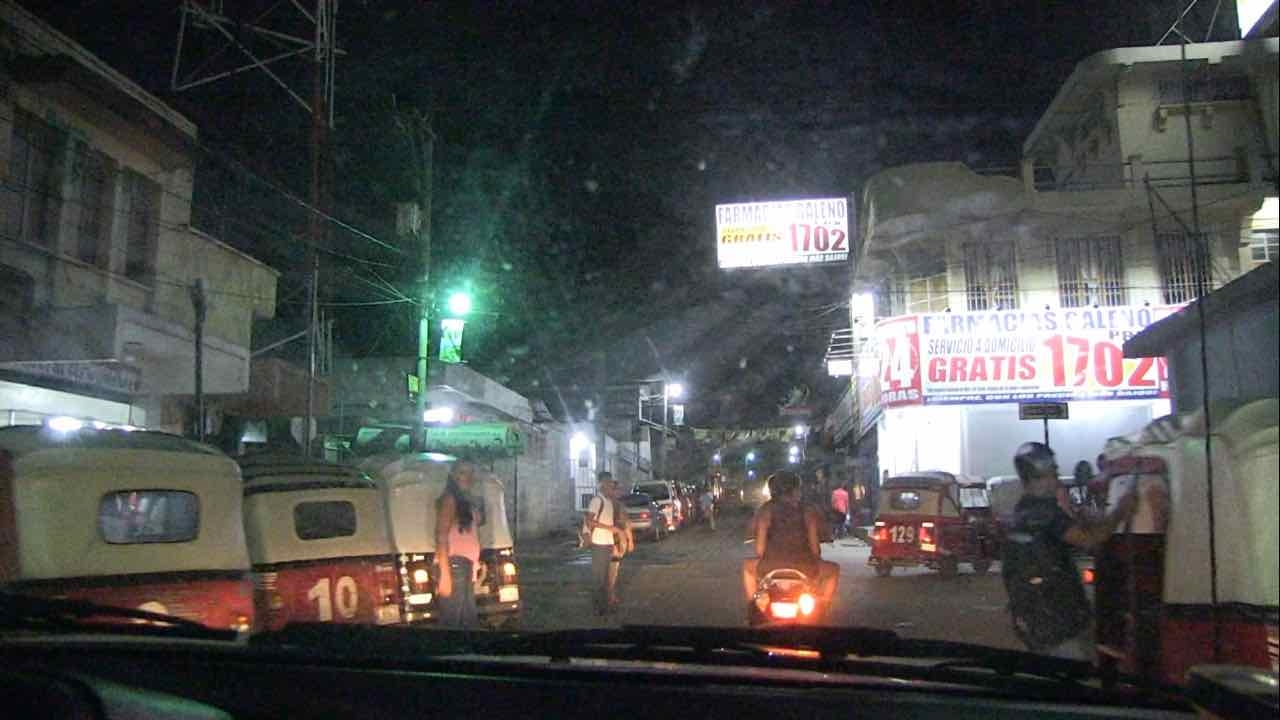 Thankfully, things always tend to turn out all right for your trusty Goulets. We made it to town a little bit after 8pm and started asking the people in the town center if they knew Mincho. Everybody did. "Ahh, Mincho! Una izquierda a la esquina (A left at the corner)." Before we could make said left, a smiling man appeared in the passenger window without warning. "Hola, conoces Mincho? (Hello, do you know Mincho?)" we asked. "Yo soy Mincho!" the no longer mystery man replied. Rejoice, we'd found our guy!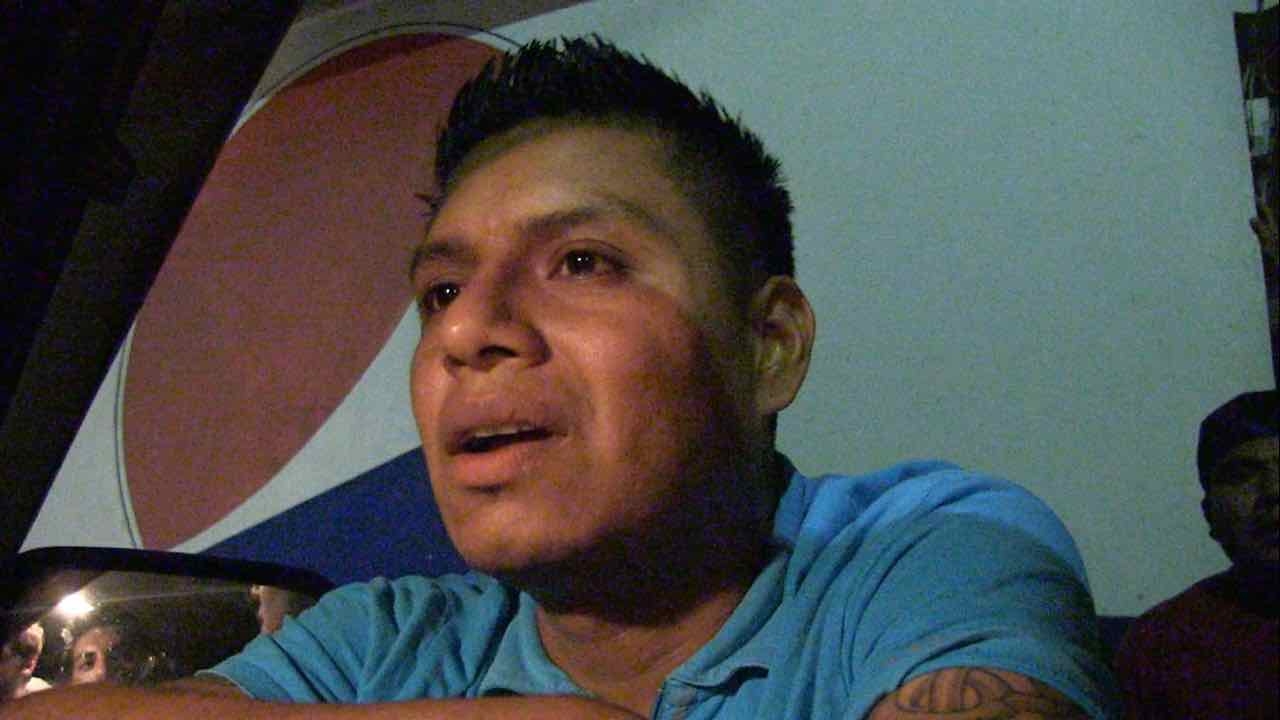 It was indeed past Darwin's bedtime, but Mincho's lovely wife had readied us some dinner. He directed us to park our car right in front of his house, after which we followed him inside, camera in tow. There, we met his whole incredible family: his daughter, son-in-law, Mincho Jr., mother, and father-in-law, as well as a gaggle of unidentified, ultra-excitable boys from around the neighborhood. We matched the family's genuine greetings with our own bursts of enthusiasm. The whole evening coalesced into just the sort of climactic congregation we'd hoped for all along. Even our week of Spanish class served us well. There were a ton of laughs, like watching Brian and Alex slap together some corn tortillas (they both got passing grades of a C), and cautioning Eric to watch his head on the roof of the cabana (nobody who'd entered this home in the past had ever come close to 6 feet tall).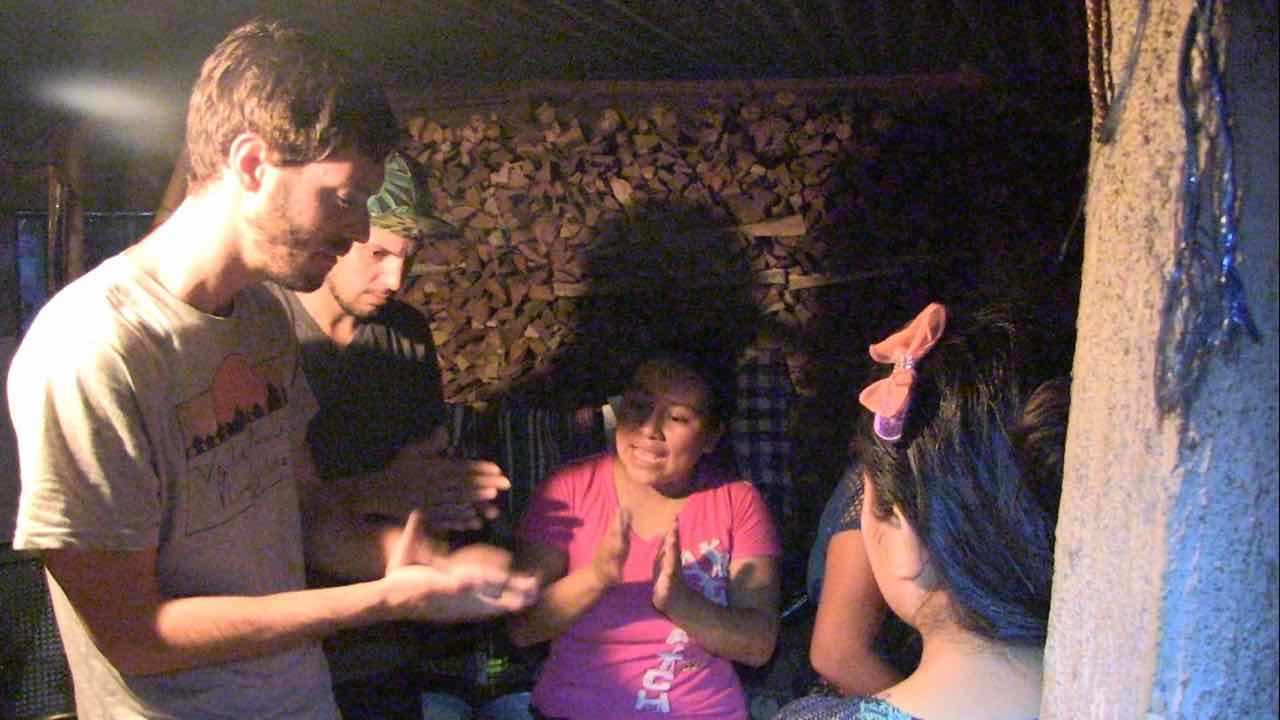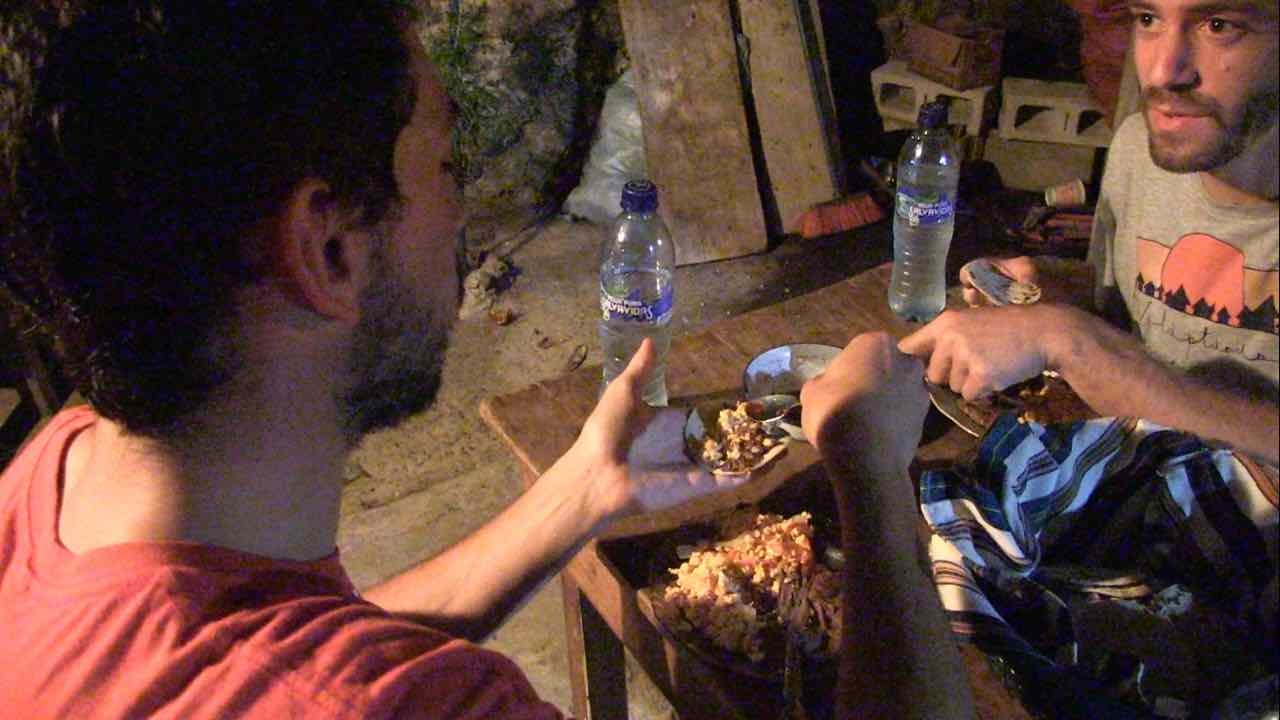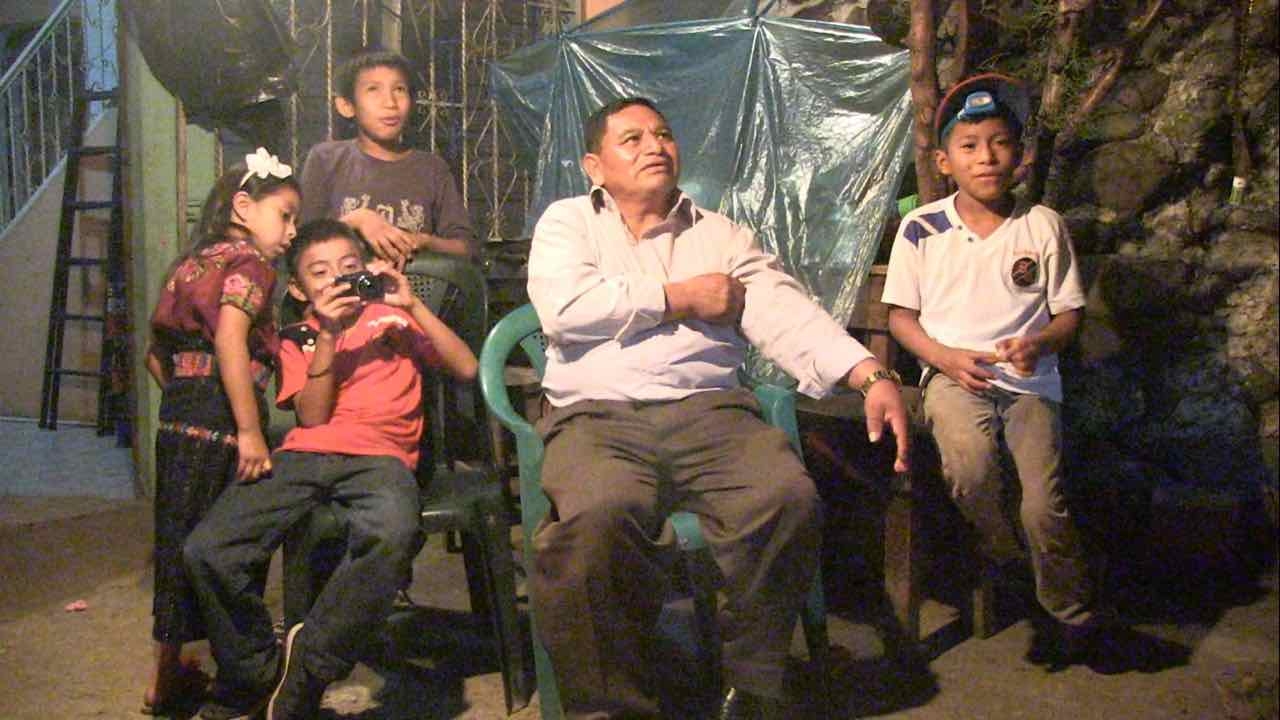 For all of the fun we managed that evening, what we'd learned about Mincho's own backstory is what left the most meaningful impact. When he was 18, Mincho left Aldea Guineales in search of success in America. He journeyed for two weeks through the Mexican desert and into the United States, successfully evading dangerous encounters and border patrol. Once in California, Mincho was afforded with an opportunity to fly to New York City, the fulfillment of a dream he'd formed as a little boy. He bashfully recounted his pursuit for work, standing on the corner of 62nd Street in Brooklyn, waiting for an employer, any employer to call his number. Eventually he was matched up with a Russian spa owner who provided him with work, food, and shelter for the remainder of his NYC days. An odd pairing, but Mincho was not exactly in a position to discriminate job openings.
Day 59: Mincho thoughtfully took the day off from work to show us around his town and brought us to one of his childhood favorite spots, a river running through the town and near a natural hot spring. There, we asked him if he'd share a little more about his journey in the U.S. He kindly continued. He told us about how he'd planned on staying in the States for a determinant amount of time, always with the expectation to return home to Guatemala. The central impetus for his time in Brooklyn was to raise enough money to live happily and relatively prosperously back home. It goes without saying, but the salary of even an undocumented migrant worker in New York goes an incredibly long way in a modest town in Guatemala such as Guinealis. Unfortunately, Mincho had to cut his time short in the US when he learned there was nobody back home who could take care of his daughter, Asussana. Thankfully, this story has a happy ending. Upon his return to Aldea Guineales, he met his wife, with whom they now share his second child, Mincho Jr. So there we learned that yes, good things do happen to good people.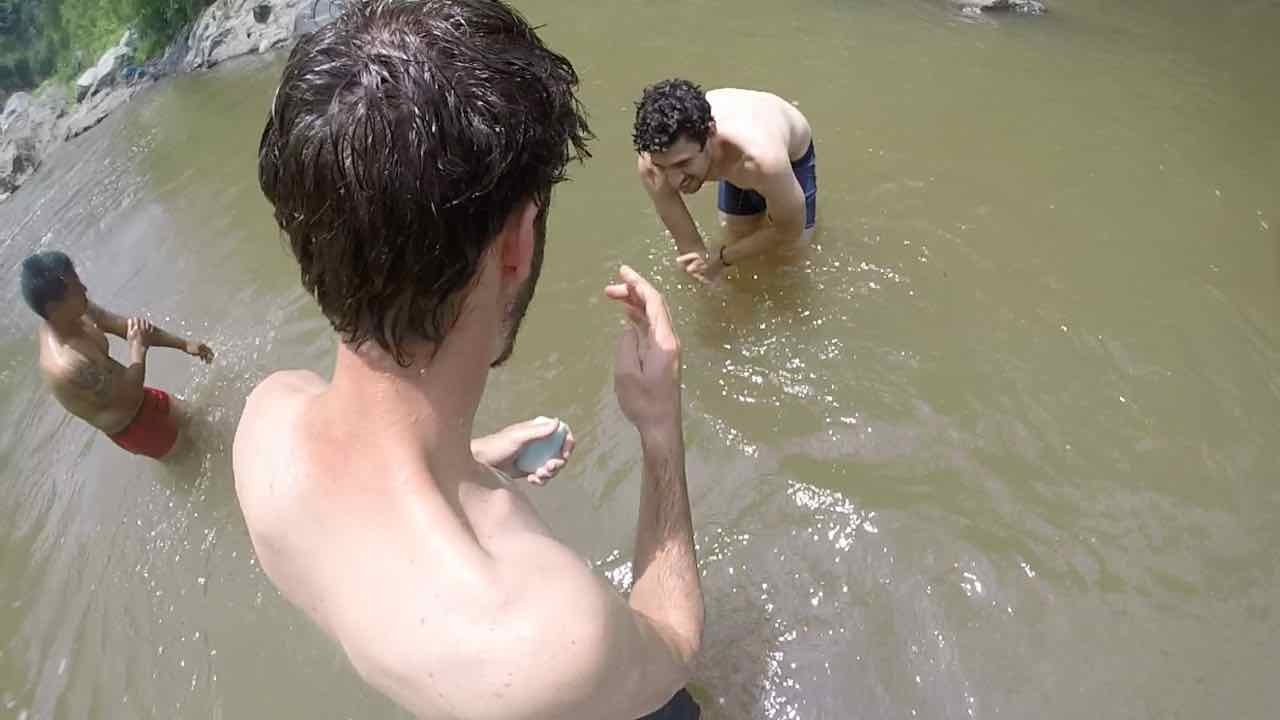 The highlight of the day had to be our unforgettable meeting with Darwin. Mincho led us onto Antonio's property, where his house was under construction. This is actually a common phenomenon across Latin America. When people from one of these countries cross into the States they typically make wages that dwarf what they could earn back at home. As a result, they often wire whatever extra money they have leftover to their families. With this practical abundance of cash, the families finance certain projects, like a child's education or the construction of a home. Across Aldea Guineales, houses in all directions were under development. "He's in Houston and I think he's in New York," Mincho pointed out as we toured around the neighborhood.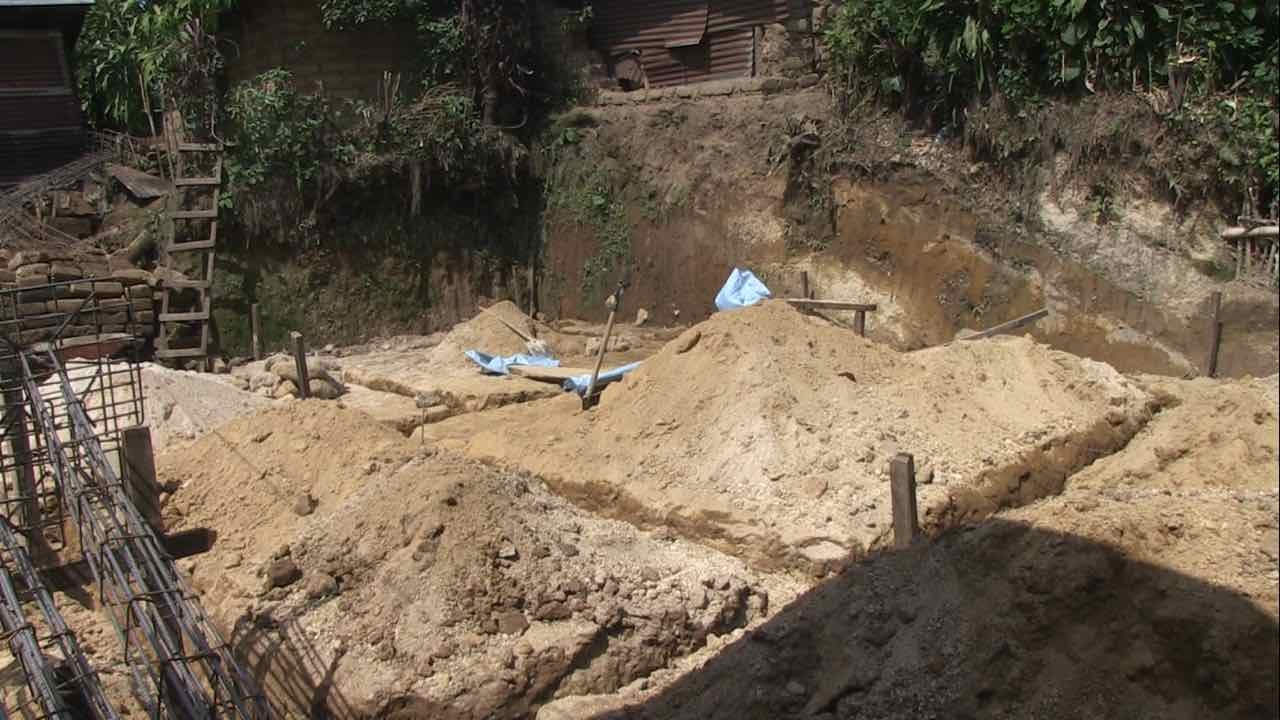 Past some cute little piglets rolling in the mud and onto Antonio's land, we were kindly introduced to his unassuming, amiable wife, who greeted us with a warm smile. Mincho called out for Darwin, but the shy little boy sheepishly hid in protective bounds of his house. We were sure the fancy video camera awaiting his presence didn't help. Nonetheless, once those new shoes made their appearance, Darwin followed not far behind. "He asks me everyday when the shoes are coming," Mincho relayed. "He might not be showing it, but he's loving this." So were we.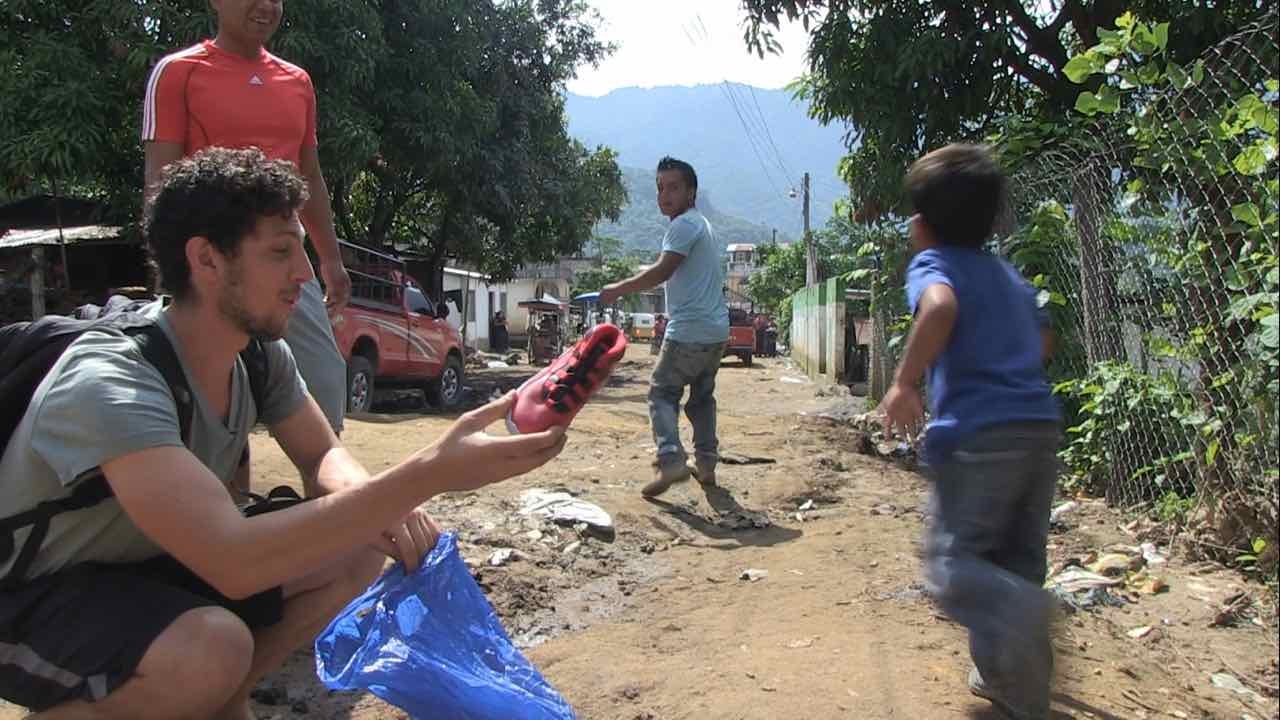 Alex quickly considered one final thing that would tie together this occasion perfectly. "Does anyone have a phone we could borrow?" he asked the small crowd standing nearby. With a cell phone in hand, Alex dialed up Antonio to share the celebratory news. On speakerphone and right next to Alex's Uncle Franco, the technology-enabled reunion provided both closure for our absurdly long shoe delivery saga and a heartwarming exchange of happiness between father and son. Soon thereafter, Darwin warmed up to us. He even liked us enough to follow us when we left his house and walked with Mincho to check out his coffee plantation. And by the way, those new Air Jordans he was sporting made him look extra fresh.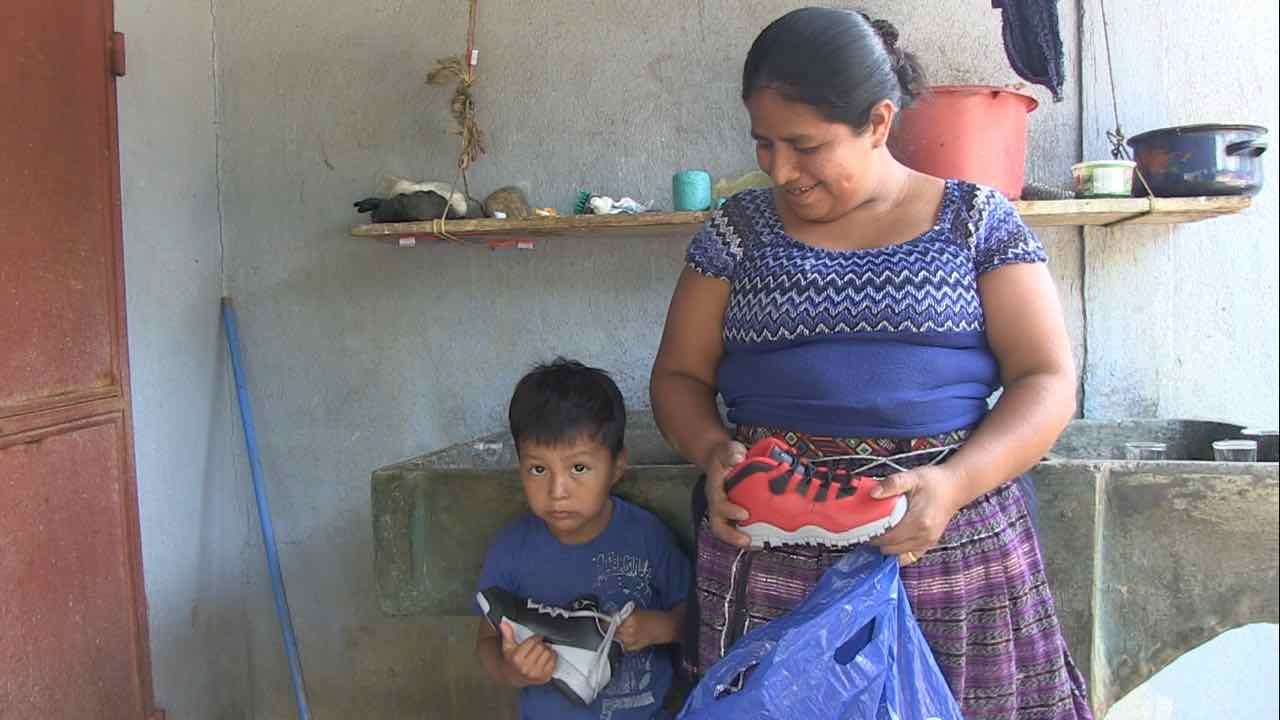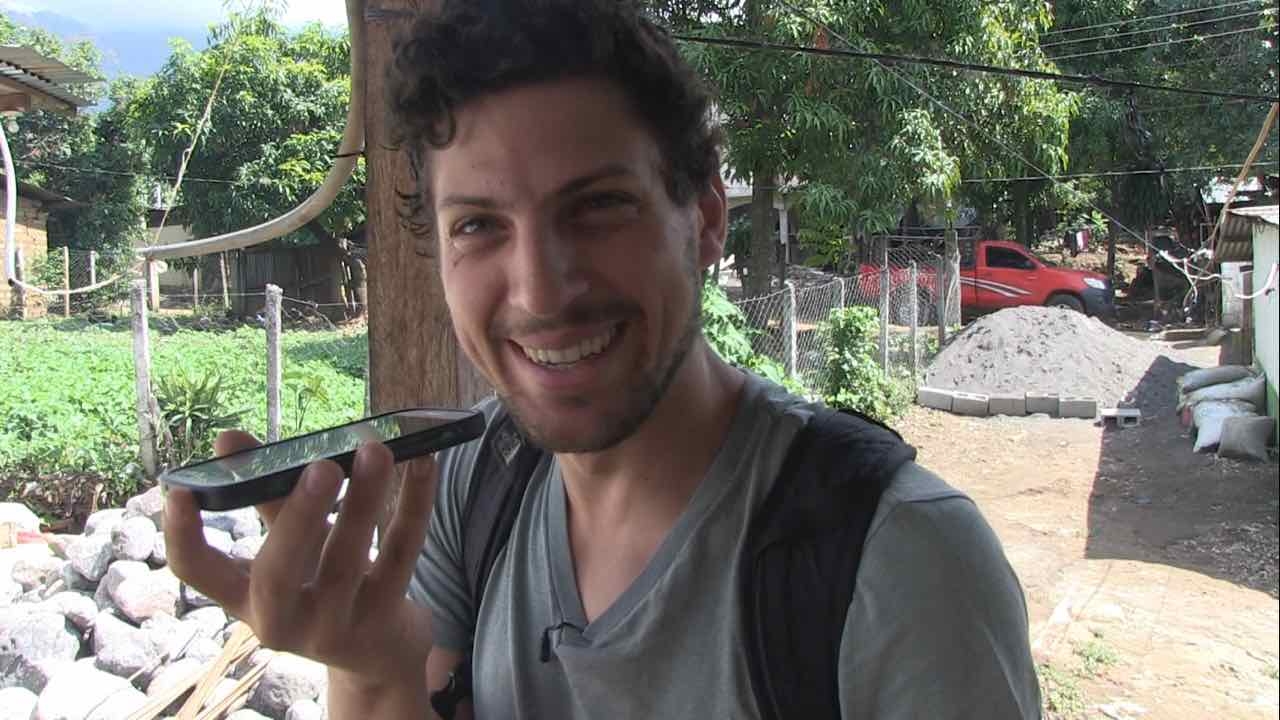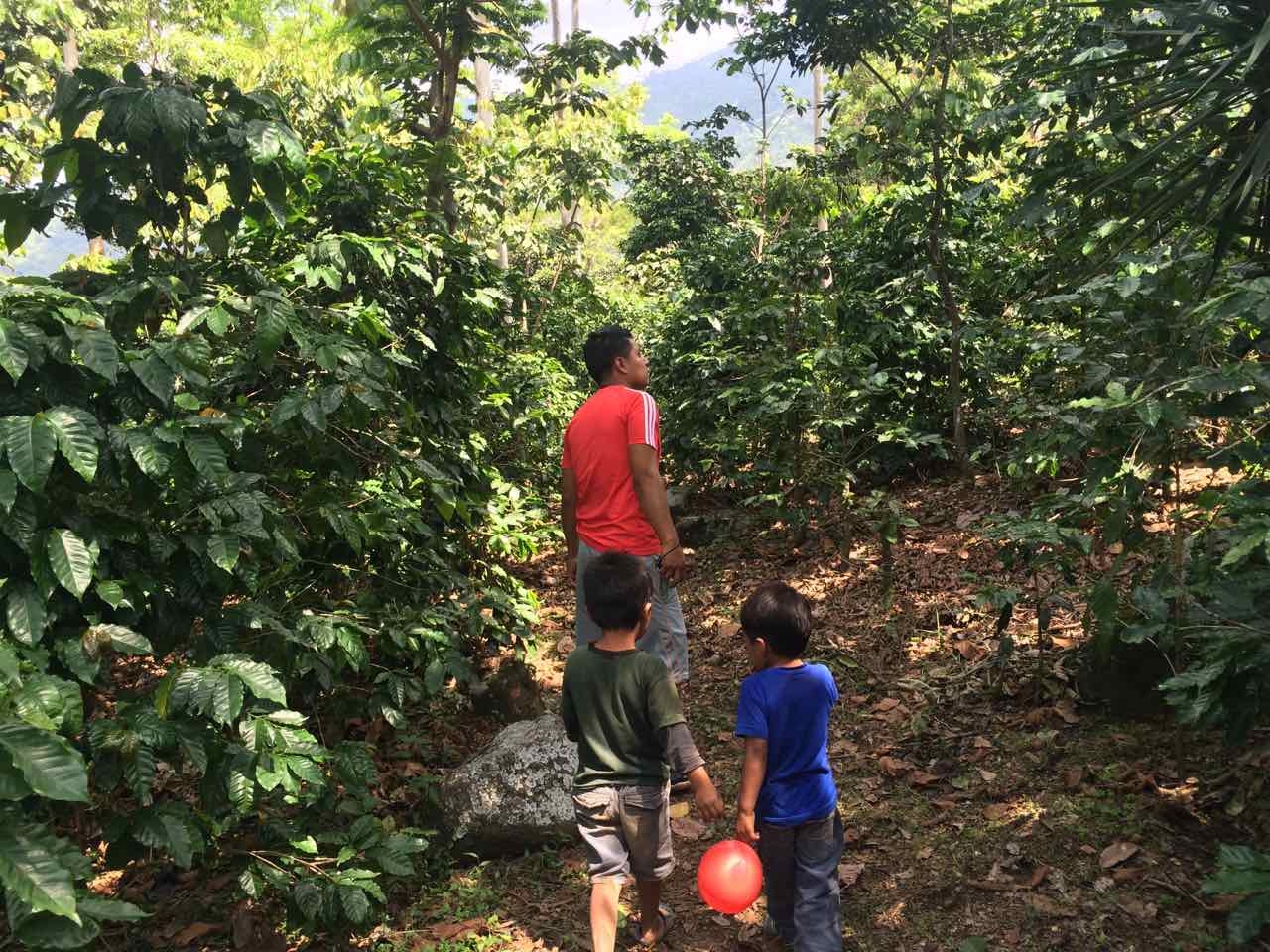 After one last endlessly enjoyable bowl of soup, akin to NYC's now uber trendy Brodo, we thanked Mincho and the whole family for their overwhelming hospitality and prepared for our departure. Our visit to Aldea Guineales, while brief, quickly climbed to the top of our unofficial "favorite experiences of the Rally" list. Sure, we'd been to some breathtaking viewpoints and explored other world famous historical grounds steeped in cultural importance, but the intimacy of our visit to this unmarked village, light years off the beaten path, was as unique as it was unforgettable.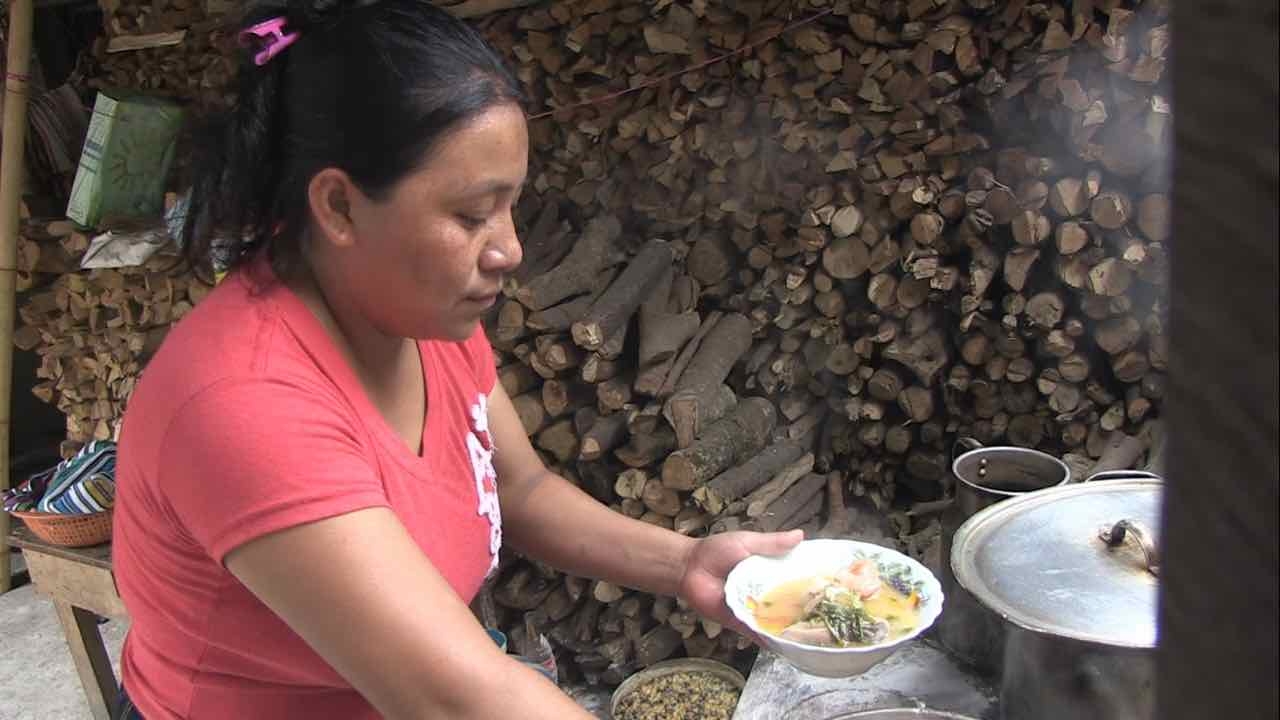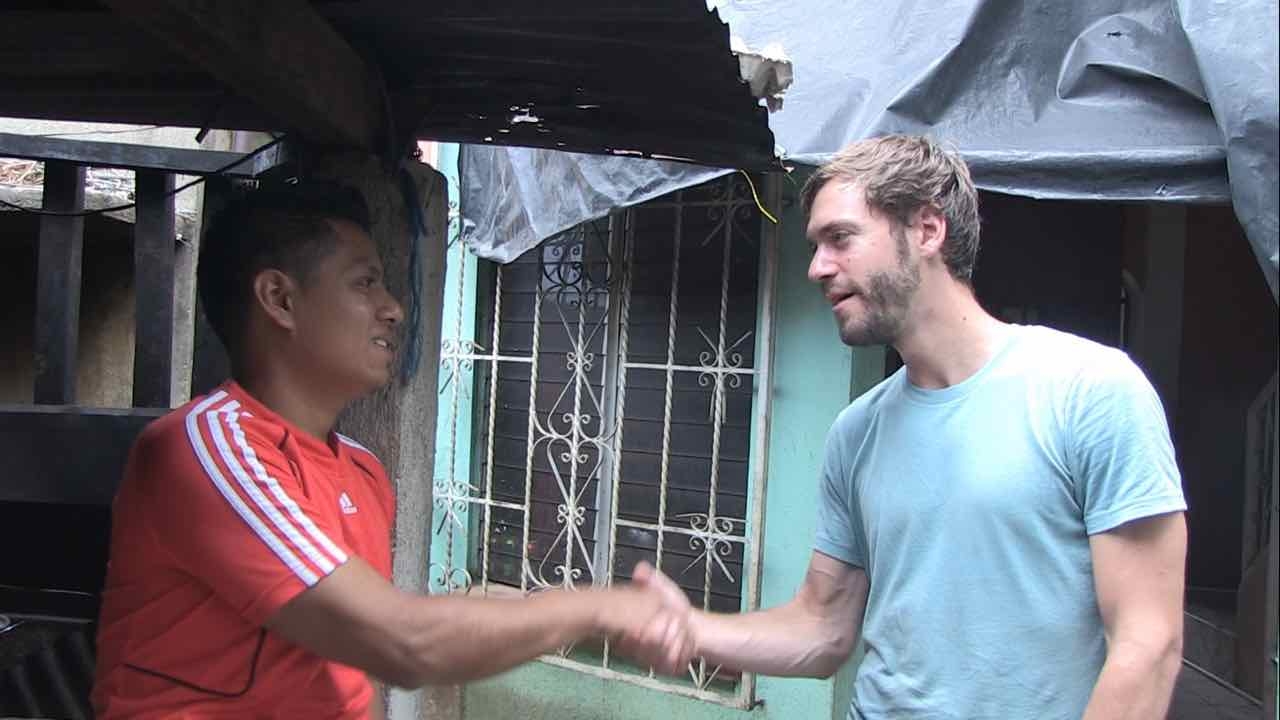 To witness the other side the universal migrant worker experience was tremendously eye opening. So often in New York and across our country we see men and women working tirelessly to make an honest living. A lot of times, their thanklessly indefatigable labor is a means to an end. Here in the small village of Aldea Guineales, we were lucky enough to see the humble little well into which this migratory worker stream flows. Now we feel we understand the manner in which our world spins just a little bit more.