The following post details the Global Goulets' journey from May 9 – 10:
Day 39 – The hot, horribly uncomfortable morning started off early with some piercing headaches. It was moments like this where we liked to ignore the advice from our parents, who might tell us the best way to avoid hangovers is to not drink so much. We chugged down a bottle of water and then another. Before leaving the small island of Flores, we made a quick pit stop at the supermarket, where we bought some supplies for future camping nights and even had a moment to rejoice when we discovered your classic American jar of JIF peanut butter on the shelf. Hooray, now we can eat as much peanut butter as we want and know that we'll be able to refill! Our goal was to make it to Semuc Champay, a series of cascading pools somewhere deep in the mountainous Mayan jungles. We were determined to stick to real, paper maps from this point forward, so the absence of the reliable blue dot from Google Maps meant we were at serious risk of getting lost – and naturally, that's what happened. A few hours into our drive, we were crossing a bridge at a town called Rio Dulce, which turned out to be a solid 40 kilometers past the turn towards Semuc Champay. Oy vey. We turned around, sat down for lunch and took a deeper look into this place. Suddenly we realized this little riverside town provides supposedly can't miss boat tours to an otherwise inaccessible coastal beach town called Livingston. After a mere 2-minute conversation, we all agreed to drastically adjust our plans. Instead of Semuc Champay, we would leave our car right there in Rio Dulce and head to Livingston for the night.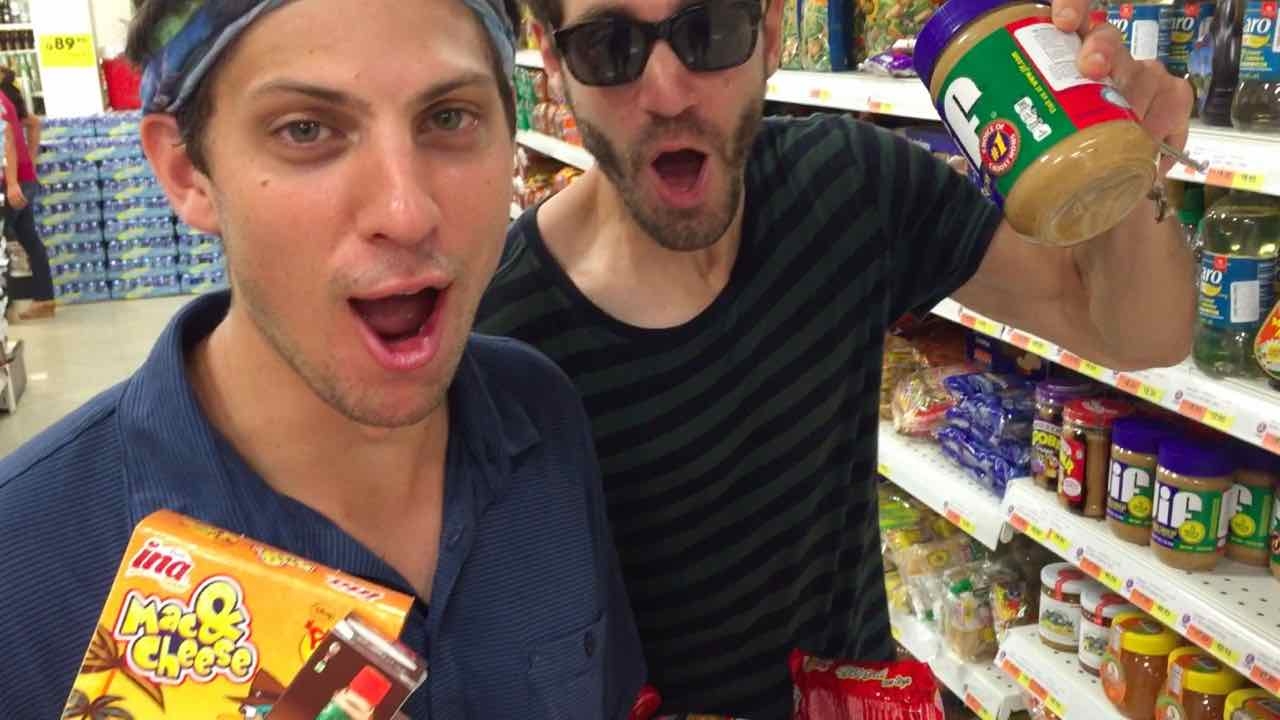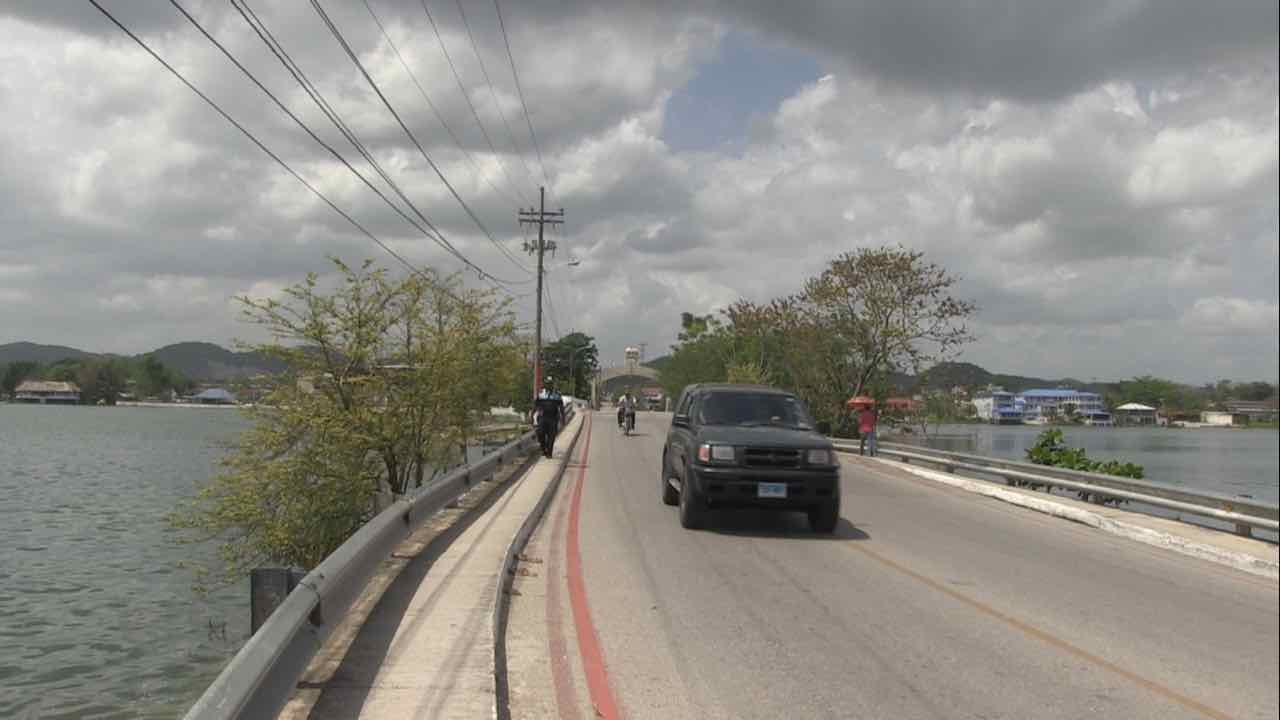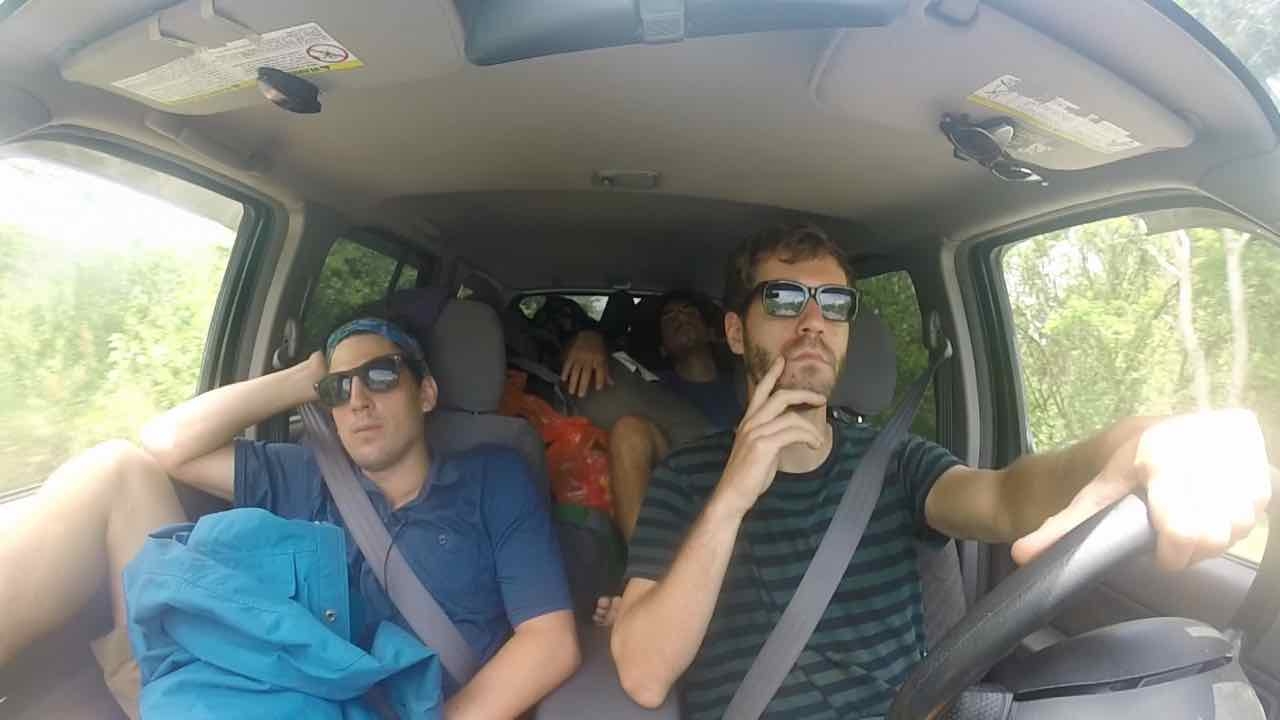 What makes Livingston so unique? Besides the fact that it's impossible to get there without taking a boat down the Rio Dulce, the people there are not your ordinary Guatemalan gente (people). Actually, they're descendants of African slaves from the Honduran island of Roatan; they speak their own language completely. Once we arrived on the Livingston docks, we felt more like we were somewhere in the Carribean than in Guatemala at all. That night, after opting to save a few Quatzales by sleeping in hammocks rather than in a dorm away from the elements, we set out to explore the island. What we found was not even close to what we were expecting.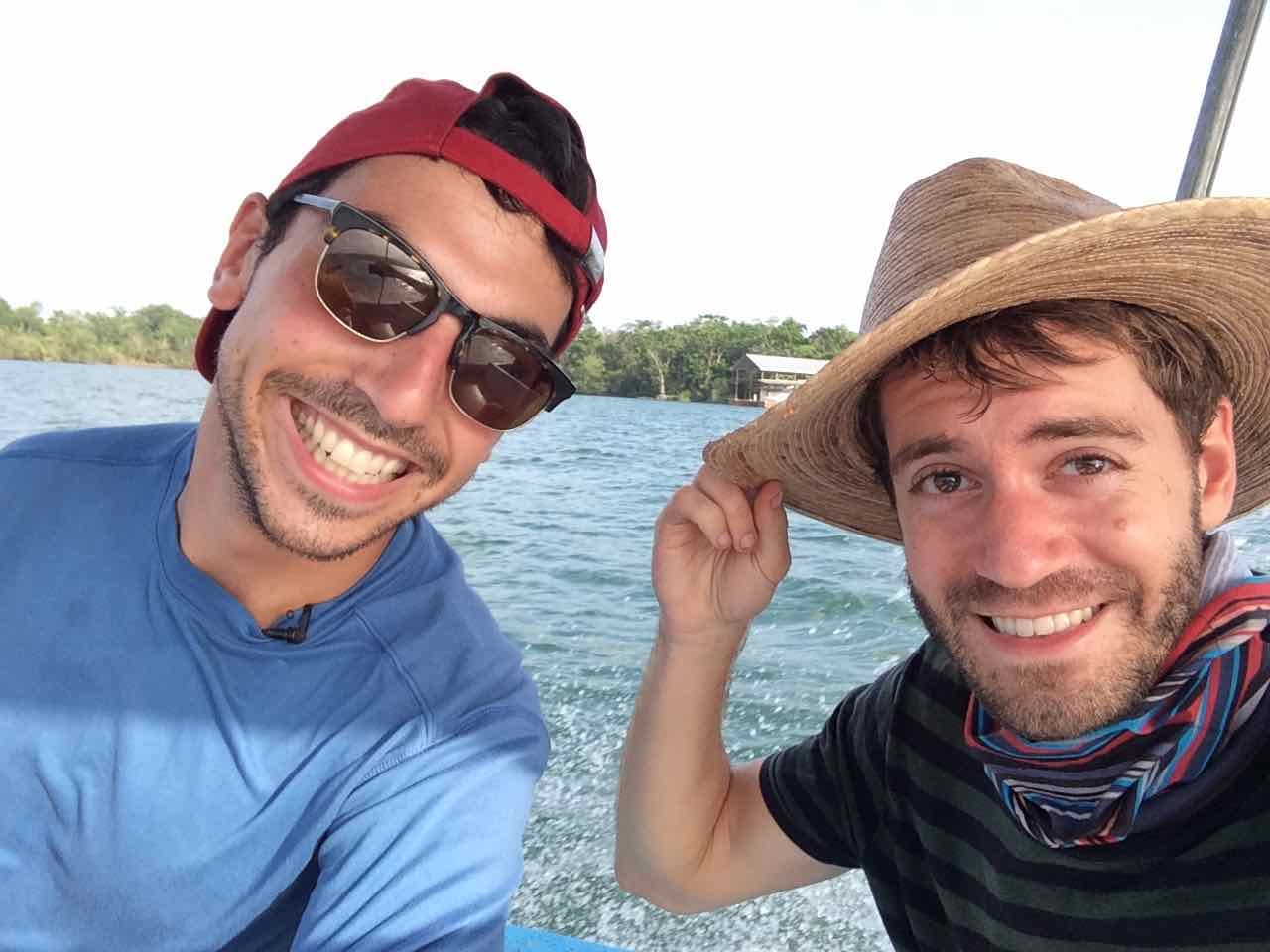 A man stopped us on the street, dead in our tracks. "Hey, where you from?" he bellowed. "New York," we proudly replied. "Ohh!!! New Yorkers!," he countered. "Bryant Park, Madison Square Park, Thompkins Square, Nolita, Soho, Chambers Street…" he began rattling off all the areas he could think of. We soon learned this man, Roberto, was an ex-New Yorker, who had emigrated from Panama in 1970 and lived in New York for 23 years. After following him off the tourist strip, to a friend's restaurant shack along the beach, we learned this man's one-of-a-kind life story. Yes, he lived in New York for 23 years; the catch was that the last 15 of those years were spent in Attica Federal Penitentiary upstate. "What landed you up there?" Eric fearlessly inquired. For the next hour or so, Roberto told us everything. How he was a coke dealer in the 70s and struck it big. How he sold his product in the same glamorous nightclubs that welcomed the likes of Arsenio Hall and Michael Jackson, but after trying his stuff, people would consider him the real attraction. How he had a side job jacking fancy cars and selling them for $5000 a pop. How his world came crashing down when his friend set him up in a sting operation with the feds. How he met some of the most famous inmates in NY history while behind bars, including infamous villains such as Son of Sam, Fat Tony, and John Gotti. How his 25-year sentence was reduced to 15 on good behavior, getting freeing him in the early 90s, but leading to his deportation from the States in the process. How after a decade working as a cook in a cargo ship around the northern Atlantic and the Mediterranean, he lost his job and found his way back to Panama. How, while there about ten years ago, he sold a kilo of coke and 10 pounds of weed to Mel Gibson, who he called "a crazy motherfucker!" How 10 years of wondering around Central America led him to Livingston, right then and there, and how by some stroke of luck we had the privilege of meeting him and hearing it all. We thanked our new friend for sharing and said goodnight. Looking back, even though Livingston is an objectively beautiful and incredible place, it was this conversation with Roberto that we will never forget.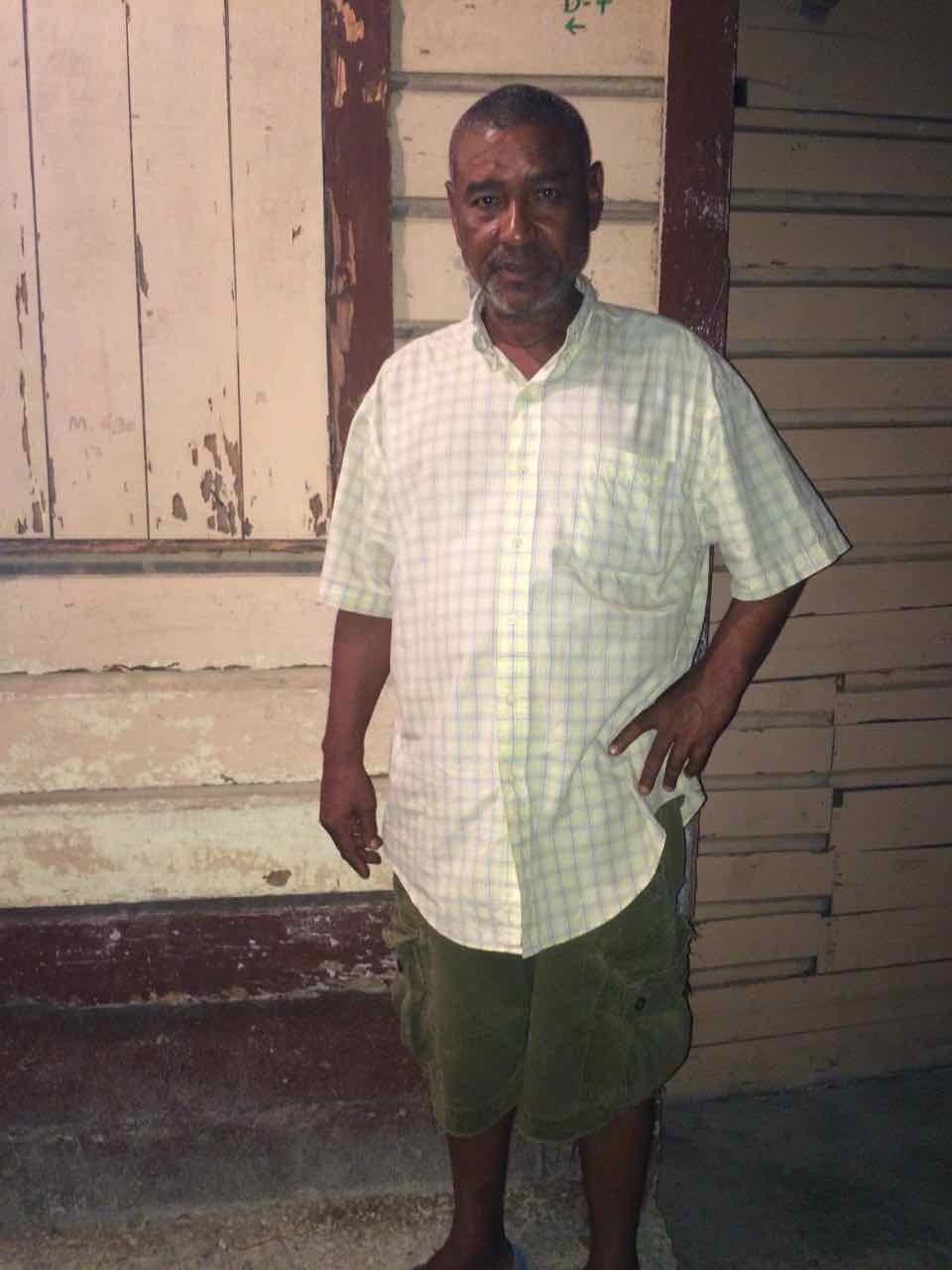 Day 40 – We took the extraordinary boat tour in the waters surrounding Livingston in the morning and arrived back to our car before noon. Ok, this time we were really going to make it to Semuc Champay. We got back in the Santa Maria and motored on into the mountainous roads and off of the regularly paved roadways. Even though our destroyed muffler was its typical boisterous self, something else seemed off as we bounced up unpaved roads on the notoriously unsafe route to Semuc Chapay. Then, all of a sudden, our ever-continuing car crises came to a crossroads… quite literally. The car stopped driving, like at all. What did we do? Were we able to get the Santa Maria to safety? And why is this car always falling apart anyway? Take a listen to our podcast on the whole ordeal here (link) and enjoy the sounds of the Goulets in total catastrophe mode.