The following post details the Global Goulets' journey from May 7 – 8:
Day 37 – We woke up early and were determined to make it to Tikal before the sun went down. Tikal had been hyped as the most grandiose and magnificent of all the Mayan ruins; with a label like that, we couldn't miss it. The problem was that driving to the border into Guatemala and through the northern terrain on the way to Tikal is notably dangerous. Our chosen border crossing, El Ceibo, is a small one, with less than 50 total migrants per day (almost exclusively locals). One description of the border crossing we found online applauded the easiness of crossing into Guatemala at our planned, yet rarely crossed border. However, at the end of their post, and only in passing, they noted that they'd been robbed at gunpoint a few hours into the country. It was kind of like, "but besides that, the whole experience was great!"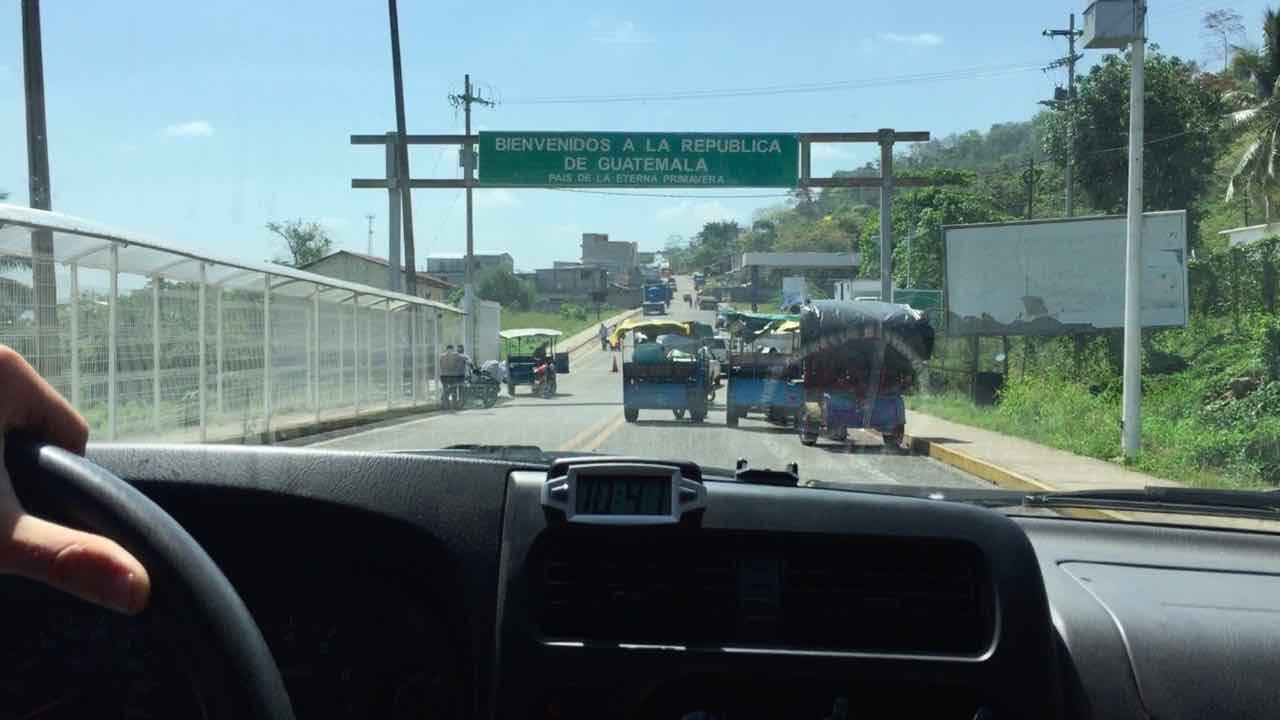 At the very least we were spooked, and at the very most, we were crippled with precautious fear. Thank god we had just gotten some A/C or else driving through the scorching heat with our windows closed (a safety maneuver) would be next to impossible. As advertised, the border crossing was a synch – we even tossed a Global Goulets sticker to the wall of the border guard's office! But once in Guatemala, the fear really set in. We got fried chicken for lunch (a staple of fast food throughout the country) and immediately the Santa Maria garnered plenty of stares by the locals at the border town, who were extra curious about our bizarre, out-of-place Connecticut license plate. "Put your phone away," Alex warned Eric while filming our little lunch. Have I mentioned the food in Guatemala is nowhere close to what you find in neighboring Mexico? The hours ticked away, but so did our fear. Once we'd driven a good 3 or 4 hours in our newest home, Guatemala just didn't seem so terrifying after all. People joyfully waved to us as we drove through small villages. Okay, the coast is clear! Like Mexico, we began our journey through this country with an appropriate, if not excessive level of terror, and just as quickly shed it. It was fiiiine, what could possibly go wrong? Everyone's so nice here!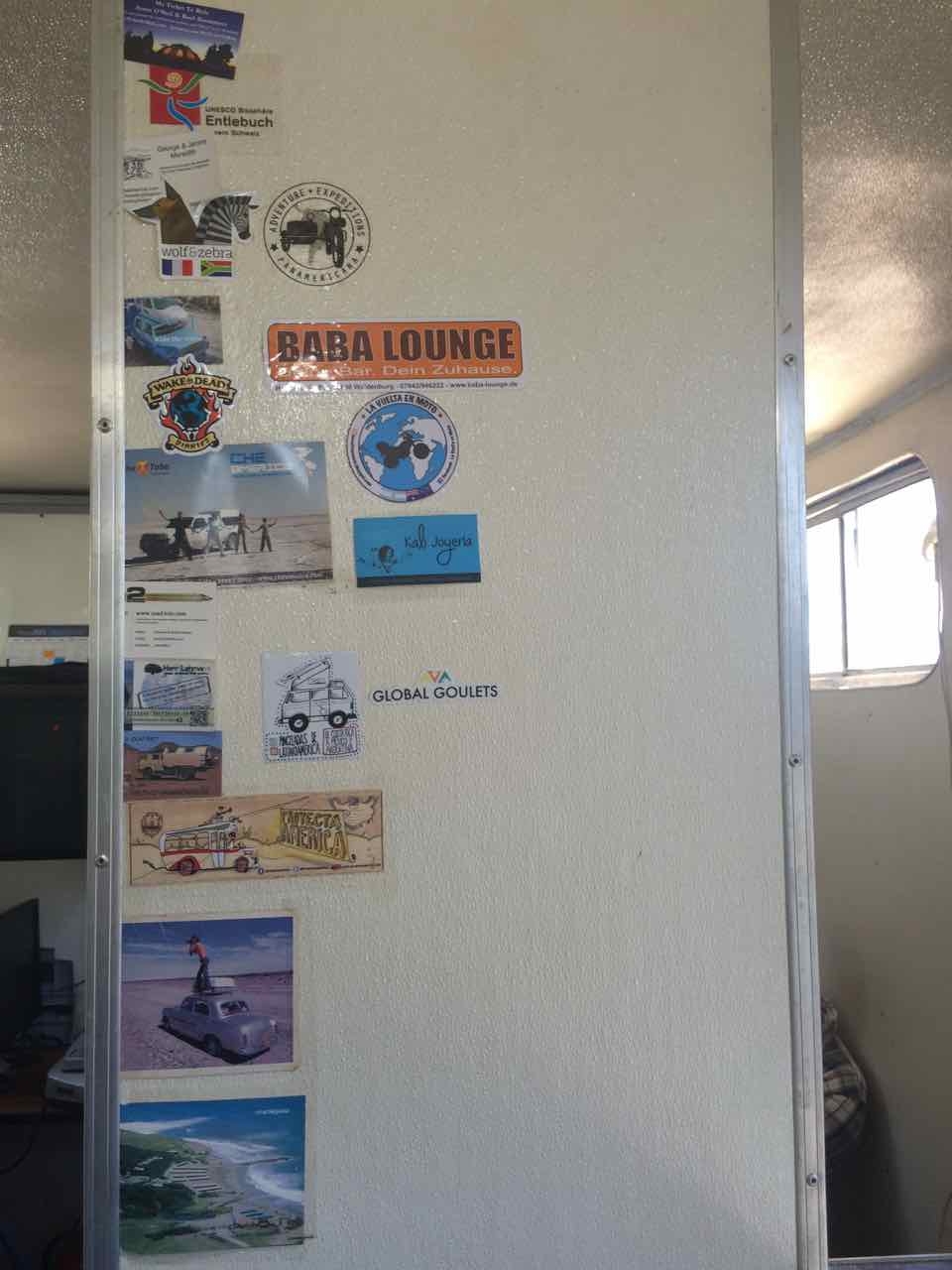 We made it to Tikal after 4pm and before 6pm, which is the time visitors are recommended to enter the park so as to not pay for that day's entrance fee and so that your ticket is valid for the following day. Setting up camp on the grassy turf next of the Jaguar Inn, we got some tips from the suspiciously kind owner on where and what to see when. All of the ancient temples were a decent trail's hike from our camp grounds, but we had to get there by sunset to see the supposedly spectacular view from atop Templo II. So, we set our sights on this spot and got there just in the nick of time to see the sun sail gloriously behind the forested horizon. It had been a great first day for the Goulets in the magical jungles of northern Guatemala. We fell asleep at 10pm that night by some miracle (we found out later it is because Guatemala is an hour behind the Mexican time zone) with plans to wake up at 4:30 the next morning to chase sunrise.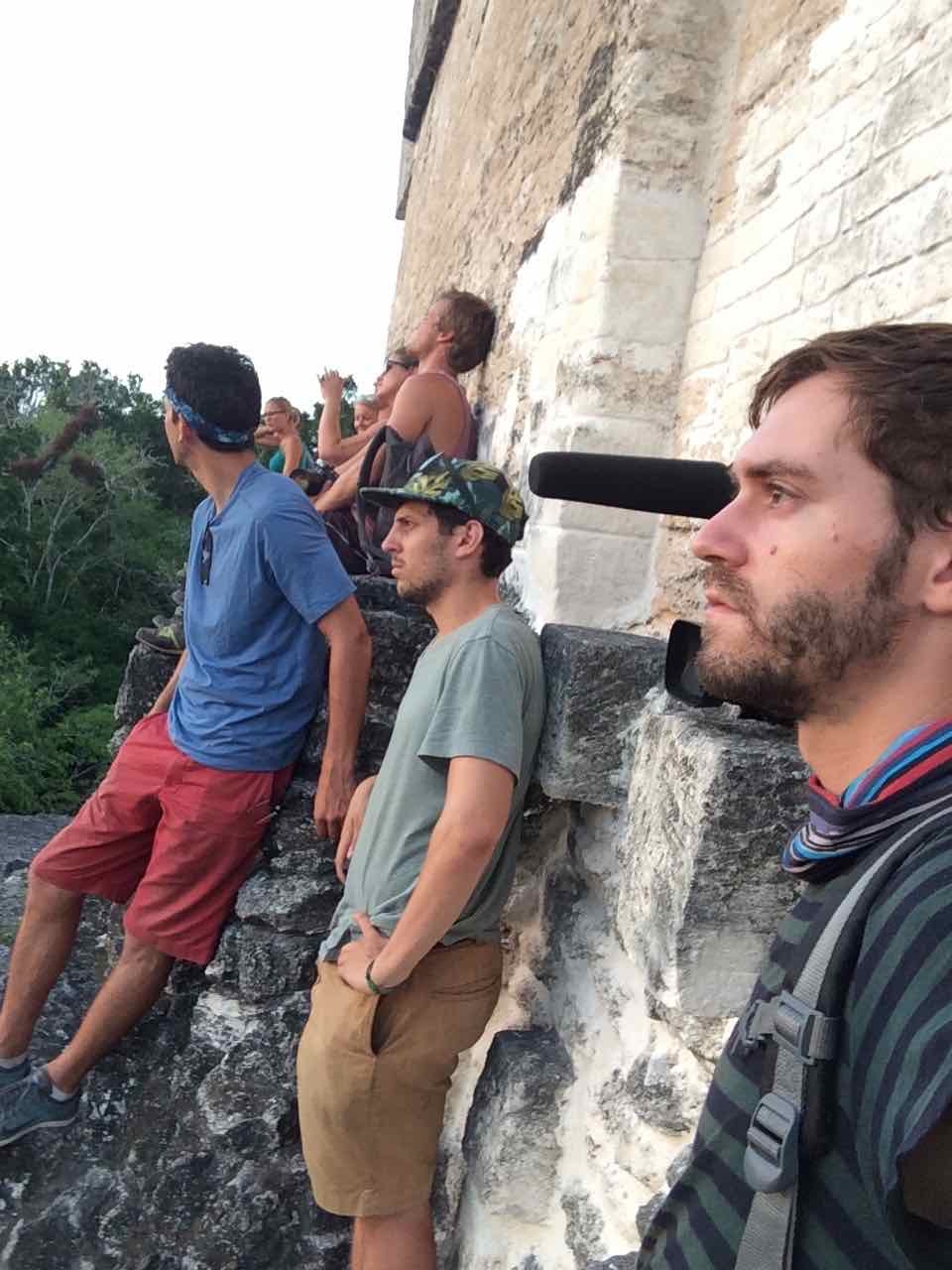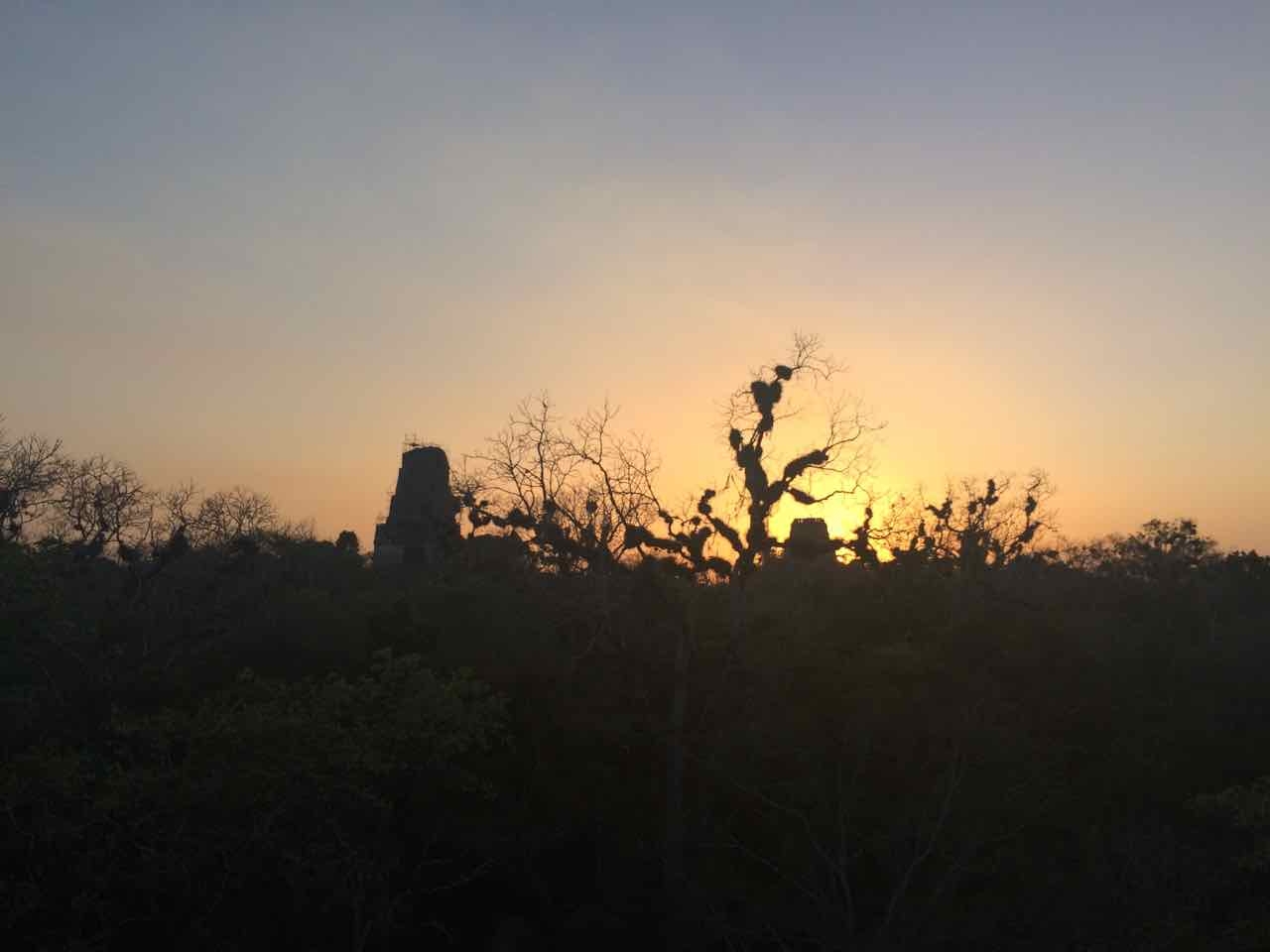 Day 38 – "Can we snooze? Ughhh, 4:30 is sooo early. Well, if we take down our tent later, we can sleep for 10 more minutes. Ok, good." This was our super duper early morning conversation before getting our sorry selves up to walk to Tikal's Templo IV. Without the aid of our best friend, coffee, walking the 45 minutes to this temple on the far end of the park proved even more difficult. The saddest thing of all, by the time we did make it to Temple IV, right around 6am, it was clear that dawn's intrusive cloud cover would prevent the possibility of witnessing the widely celebrated Tikal sunrise. Even crappier, once on the roof of Temple IV, we lamented our resistance to hire a tour guide, as we briefly eavesdropped upon the fascinating insights provided by another group's expert. Instead, we wondered around the massive grounds of this mystical terrain with only the aid of the cursory details within our Lonely Planet's 2-page Tikal section. Tour guide or no, it was impossible to miss the place's majestic aura. How did these people build such monumental structures? How many more hidden temples are there hidden somewhere in the nearby jungle? Our lack of a tour guide only served to inspire our collective imagination and posit more questions about the largely unknown Mayan people behind it all.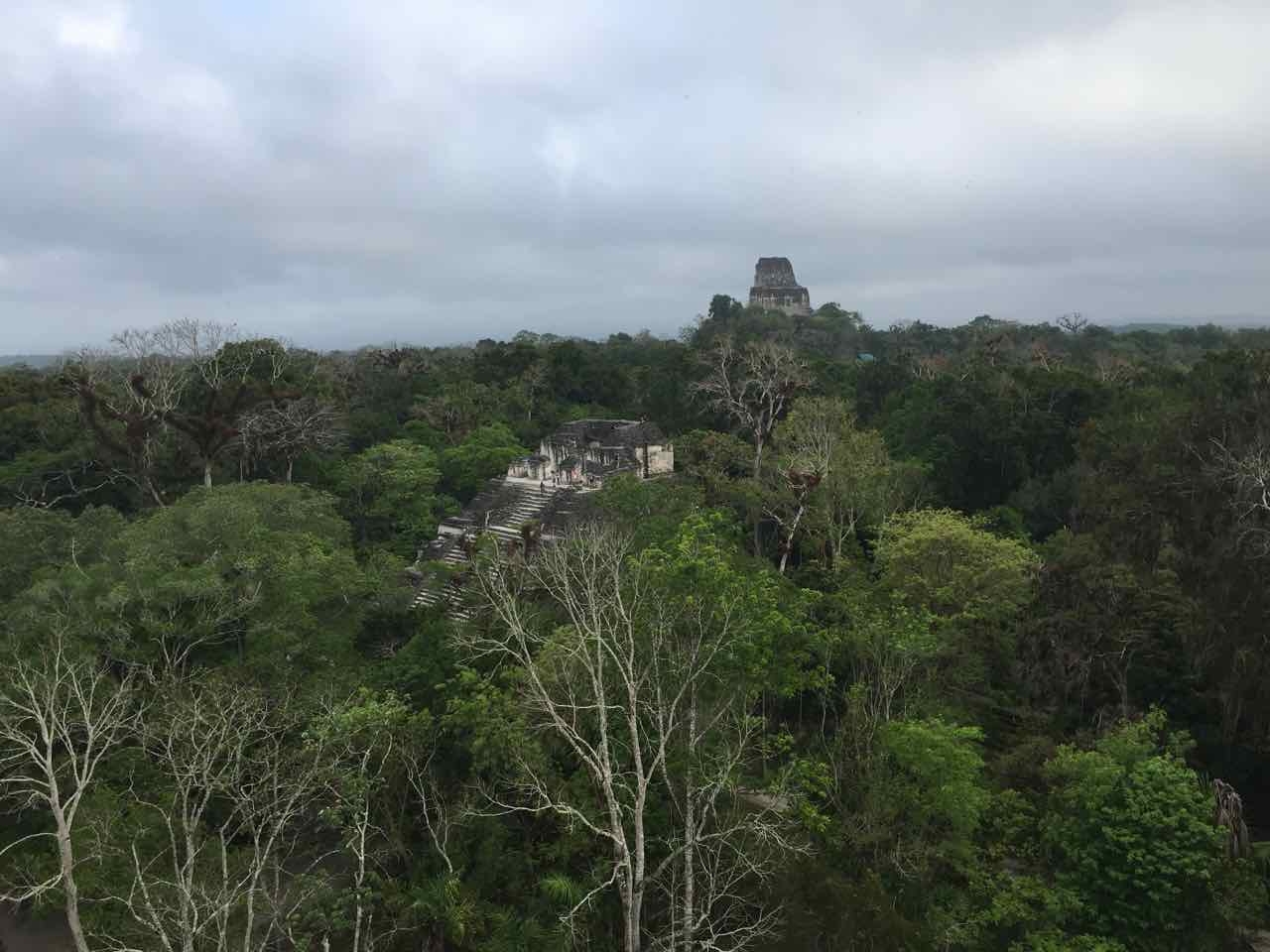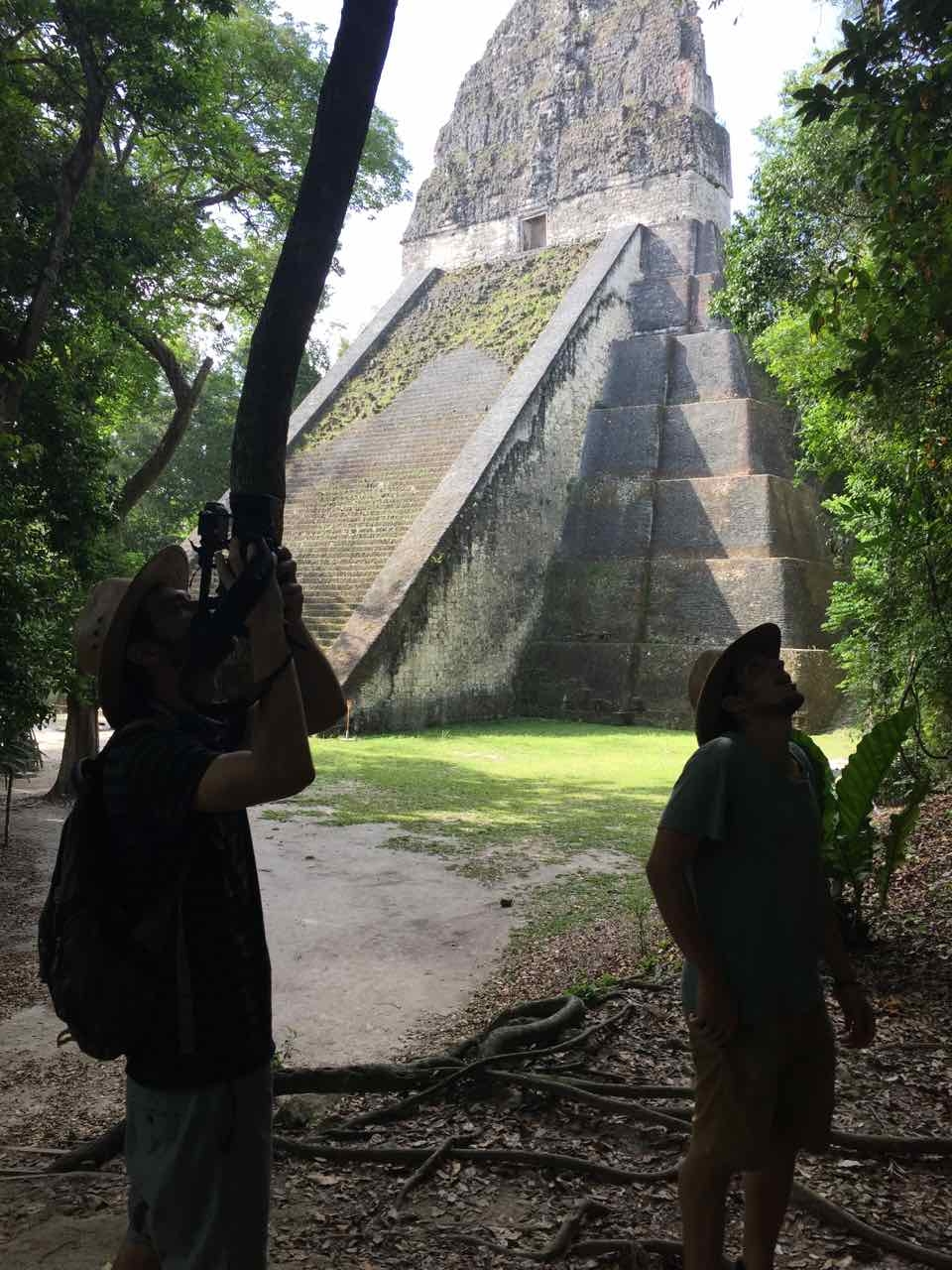 It was not even 10am by the time we'd seen every inch of Tikal we were going to see. Proud of how much we'd accomplished so early in the day, we trekked back to the Jaguar Inn and packed everything up. Within a couple hours we were back on the road and heading for – oh, no wait, Alex left his Buff headband in the shower. Ok, back to the Jaguar Inn… and now we're on our way to our next stop, the island of Flores, on the awesome Lago de Peten Itza! We parked our car on the island and were shocked to see it was still only 3pm. Could it really have been that same morning that we'd visited Tikal? We took a quick lap around the island, which was so small it felt like the distance of a track. We had a great idea to take a boat tour around the lake, before which we stopped off at a grocery store and snagged a gaggle of cheap beer to lighten the mood for our boat ride. It was nothing special, but we definitely had a relaxing time kickin' back, while we jokingly filmed Alex in his golf shirt pretend to be a dad on Memorial Day. It was moments like these where we have to ask ourselves, "Is this really our job?" For dinner, we chowed down on some twenty-five cent tostados topped with a series of terrific tastes, including guacamole, meat and chicken concoctions. Fully stuffed, we walked aimlessly around the streets and looked for some fellow travelers who might entertain us. Naturally, we found ourselves a trio of chicas, these ones were from Denmark, and we shmoozed the night away with inspiration from some quality Guatemalan Gallo brand beer.