The following post details the Global Goulets' journey from April 23 – 29:
Day 23 – We get stir crazy when we're in the same place for more than 2 days. You have to know this about us. Unless we REALLY need to stay, we move on. So, as tempting as it was to stay in Santa Cruz, Oaxaca to immerse ourselves in our new friends' 9-day long festival, the show must go on. We were itching to keep moving and the coast was calling.
We drove all day. Three hours into our supposed five hour drive, we stopped to get some roadside carne asada, where we found out that we were still five hours from Puerto Escondido, the coast town world famous for its gnarly surf (this you must say with a California bro accent). We listened to Tim Ferris interviewing Glen Beck on our way into Oaxaca's wild mountains, which opened up above beautiful plush, vibrant green valleys. As day turned into night, we started to worry. Why? Because the sun was setting and we were still pretty far from the coast, and the road was exclusively tight, hair-pinned turns that hugged the mountainside sans guardrails. If the sun set before we could escape these tough driving conditions, we were in for trouble.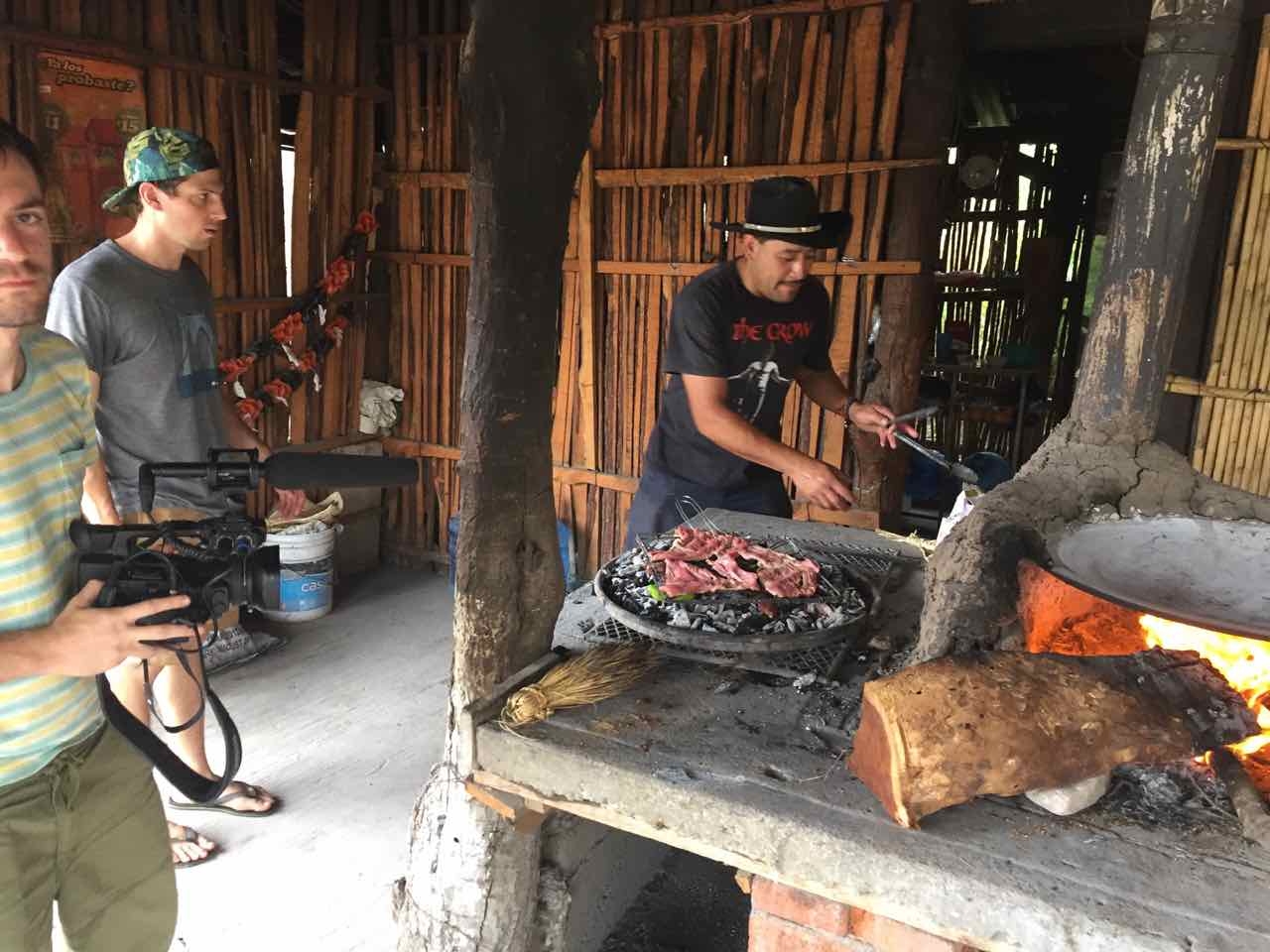 Just when the moon finally settled in to its home in the sky, the smell of salt and a fresh breeze wafted up to our anxious faces, welcoming us to the powerful Pacific. We made it to the coast and drove along it for an hour up towards Puerto Escondido.
Day 24 and 25 – In Puerto Escondido, we bunked up in a social, travel-friendly hostel called Tower Bridge. Colin, a surfer-by-day, bartender-by-night, kept the good times rollin' and the cervezas flowin', as we boozed it up and shared travel stories with the largely Auzzie clientele. We checked out the nightlife in Puerto Escondido, ate plenty of late night pizza, and again learned that our Spanish seemed to reign supreme after a couple drinks.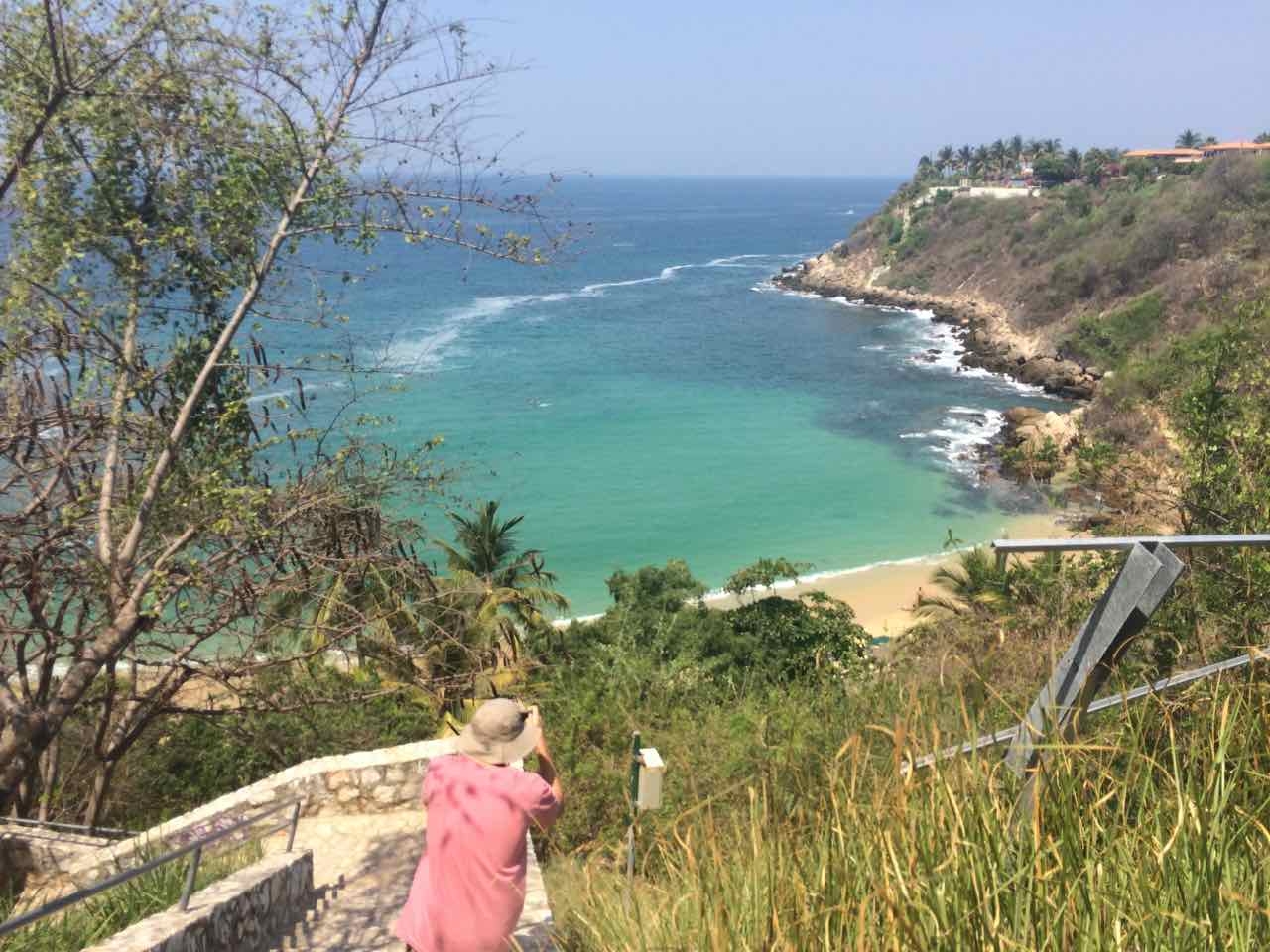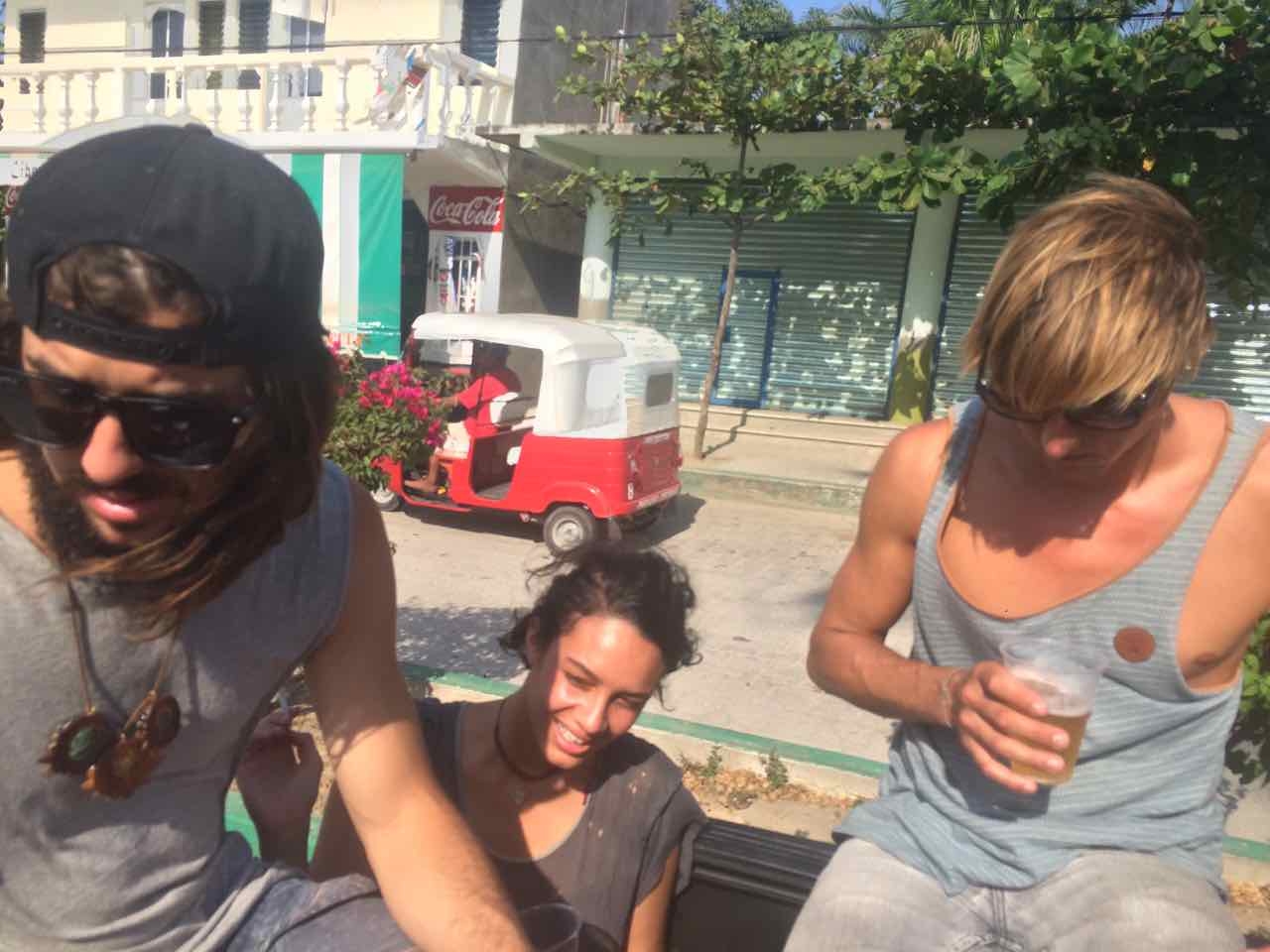 During the day we tried our hand at surfing. Our surf instructor Pachuga (this also means chicken breast) urged us to our feet on our tablas (surf boards) with a helpful and timely push onto each ola (wave) we attacked. It all seemed so easy… that is, until we tried renting boards later in the day and tried to catch waves on our own. Not so fast, Goulets! Turns out after one day, we weren't quite the surfer bros that we thought.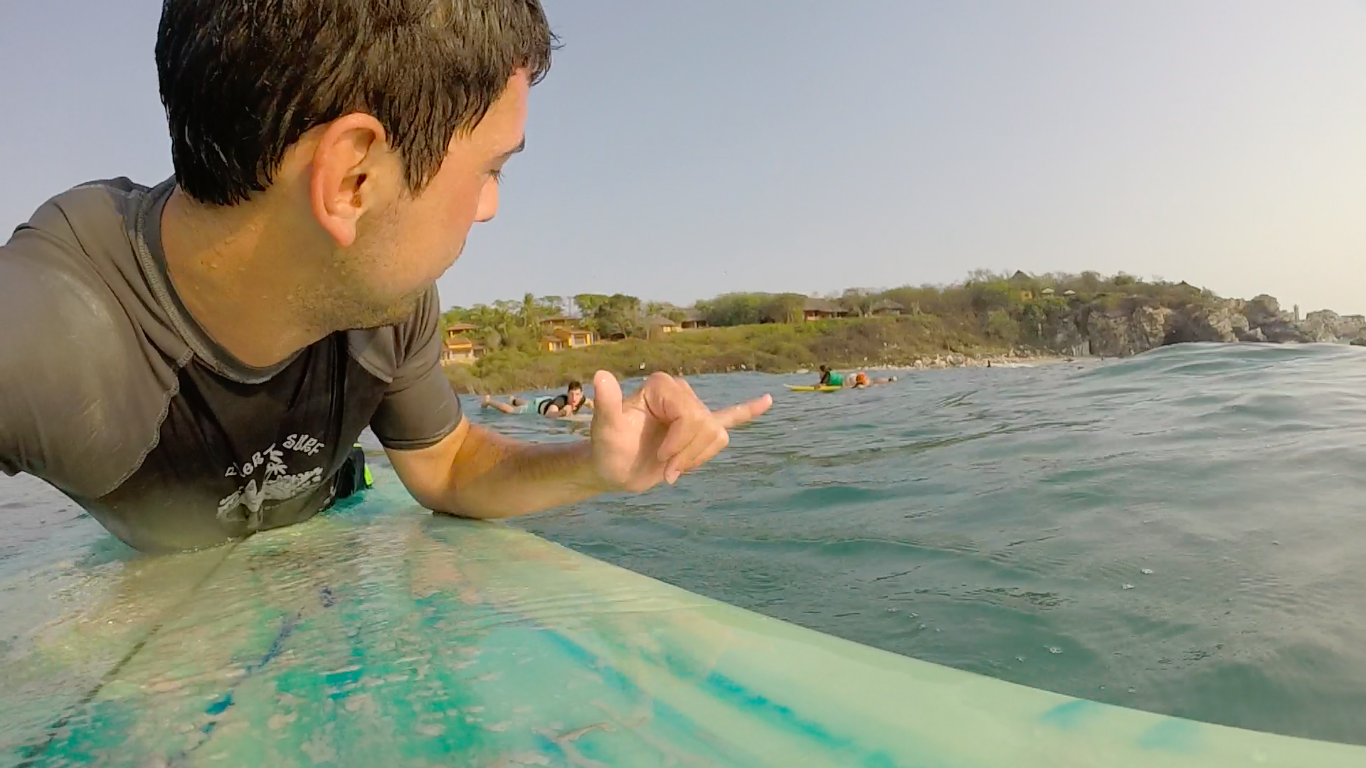 Day 26 – We spent our final full day in Paradise on an off-beat excursion, known at the hostel as "Chinese Food Sunday." Chinese food in Mexico? We know the dots don't seem to connect, but again remember we'd been exclusively eating Mexican food for nearly 3 weeks and any respite was sacred. To get into our minds (and stomachs), think back to when you eat a burrito for lunch and then go out to a cantina for dinner. "No Mexican for a month!" is the typical reaction. Well, we'd settle for a Mexican chef's take on Chinese food.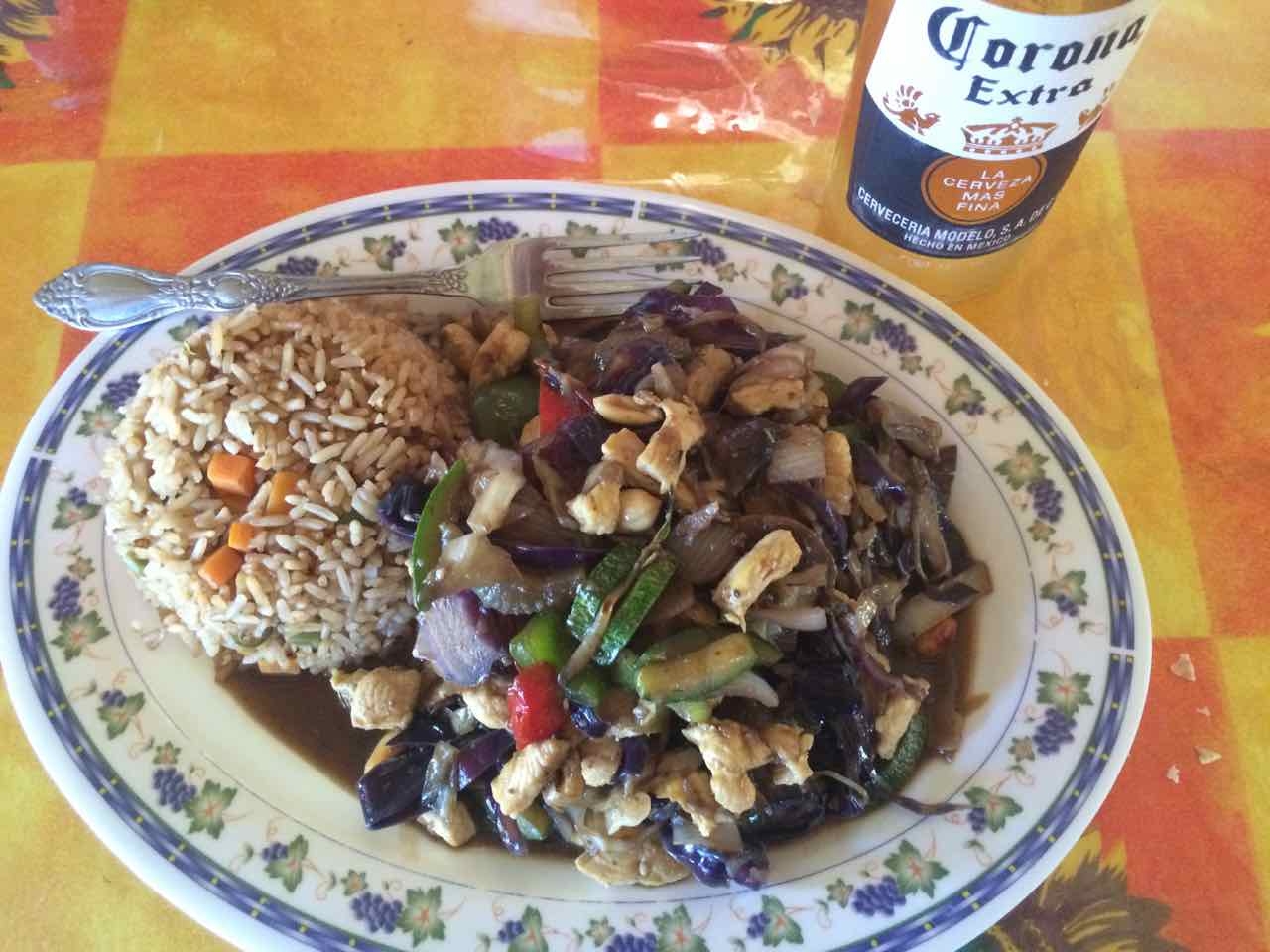 When the meal ended, we all jumped into the back of a pickup truck (a practice popular throughout Mexico) and Colin drove us to a nearby cervezaría where we hung out with some local borrachos (drunk guys) and got on their level. The final stop on the agenda was a visit to an utterly abandoned beach. The only building in site was a turtle reserve. After a brief interview with the man behind the operation, we learned that early each morning he drives his ATV along the beach's shore and collects tiny turtle eggs deposited by nesting mothers. Now, typically these baby turtles are poached for sale at markets, but each day this man aims to save as many as he can. Sadly, the coast is not clear yet. Each night he sets them off near the crashing waves and sends them on the fight for their lives. The reality is only about one in twenty baby turtles survive the initial onslaught of violent deadly waves and countless predators to mature into adulthood. Still, witnessing the abject beauty of the baby sea turtle's impending journey before a miraculous sunset was a sight to behold.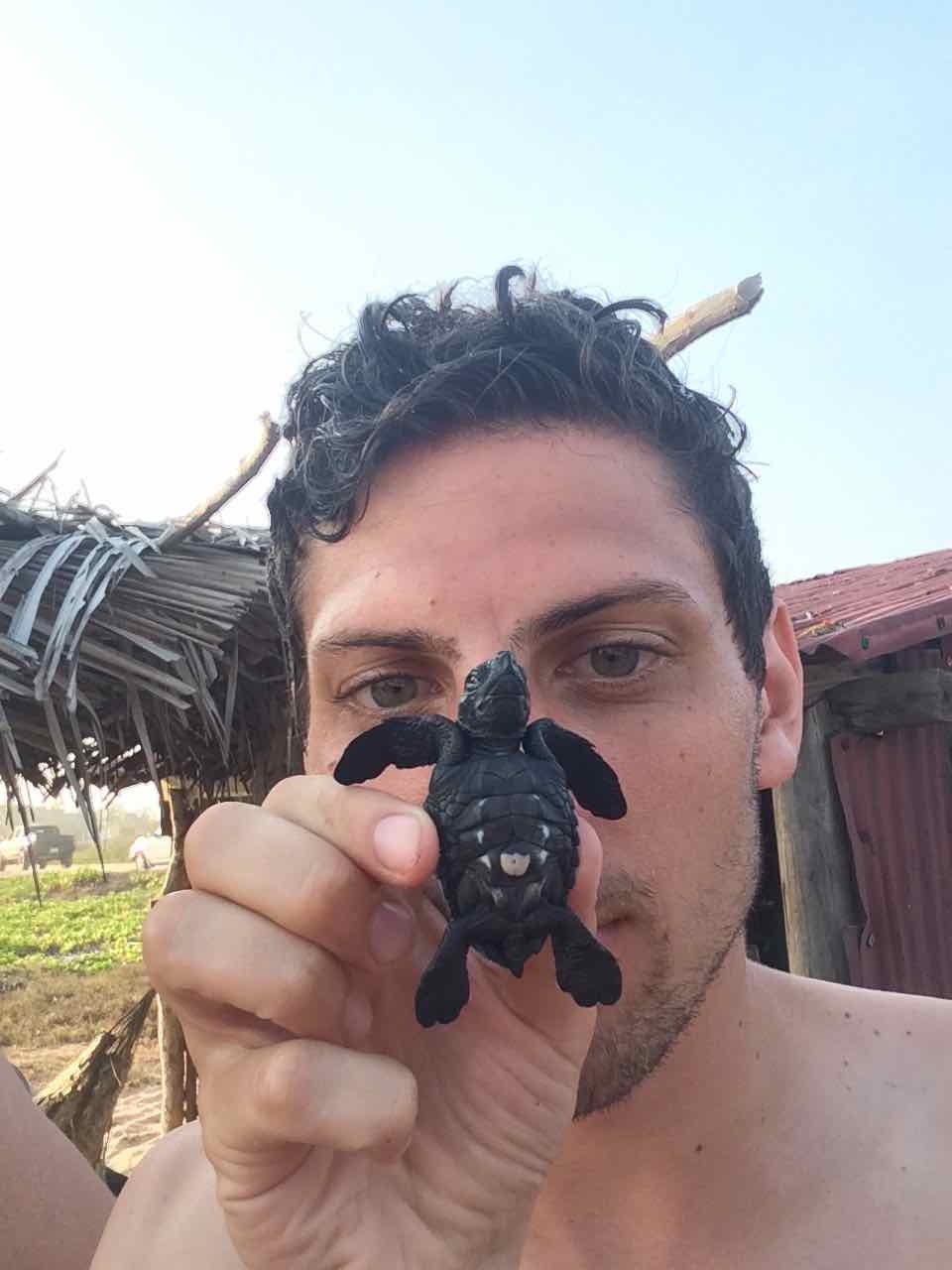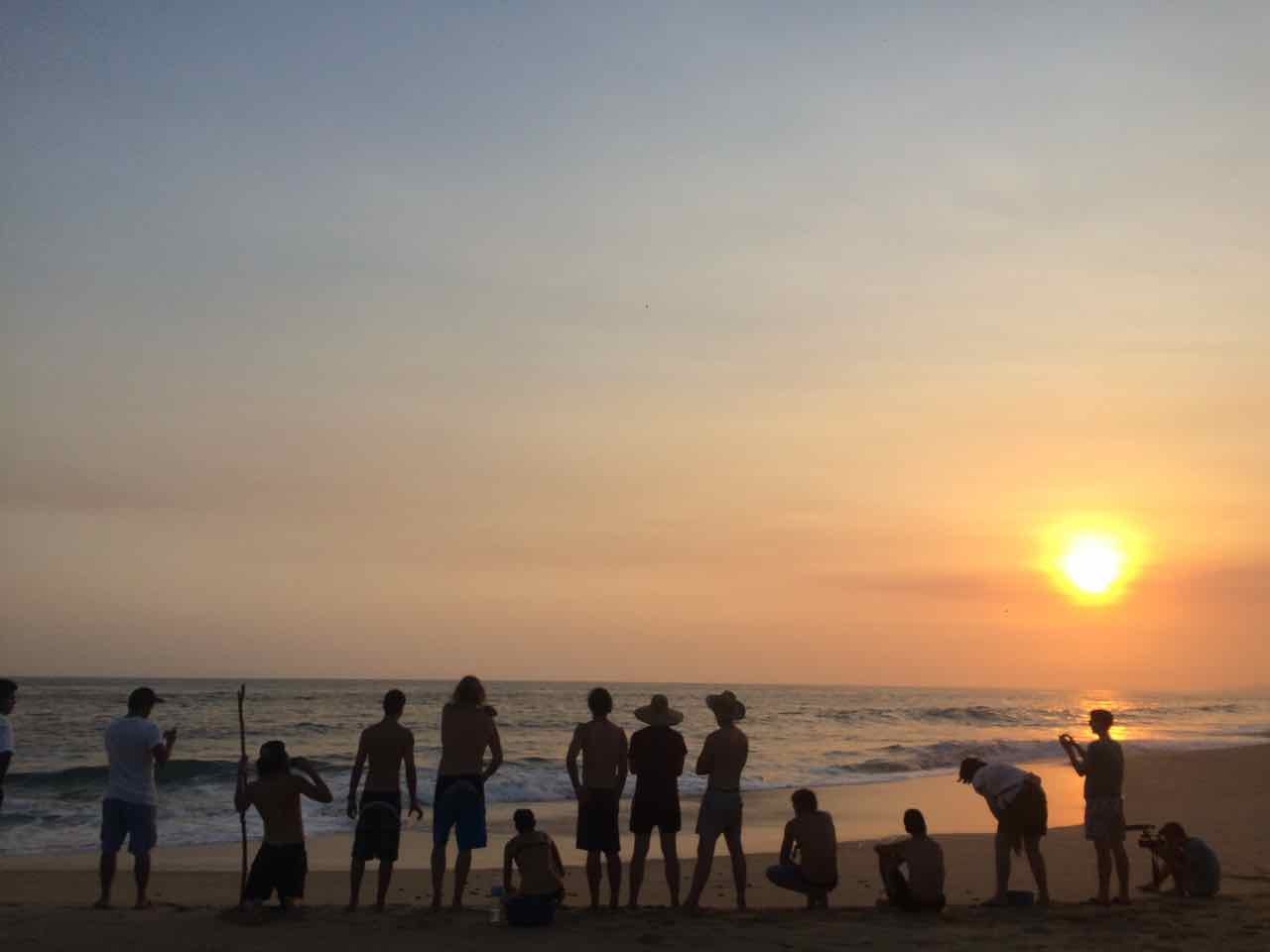 Day 27 – Monday morning was a time to reset and catch up on a tally of footage logging and other online tasks. By late afternoon we said our goodbyes to our hostel amigos and took off, down the coast a couple dozen miles, to the pristine beach town of Zipolite. Arriving just before dusk, the roar of our muffler alone felt disruptive to the overwhelming calm of this chilled-out, hippie paradise. Thanks to iOverlander, we targeted a campsite right on the beach. But when I say 'right on the beach', I literally mean RIGHT ON THE BEACH. We set up our Ticla tent beneath a cabana on the sand itself, towering over the neighboring tents, and without a word, stared into the crashing waves against the unobstructed oceanfront. The town's tranquil vibe caught hold of our cumulative consciousness. For dinner, a local lady cooked us up some camarones del Diablo (shrimp in spicy red sauce), which we painstakingly, yet hilariously, de-veined ourselves.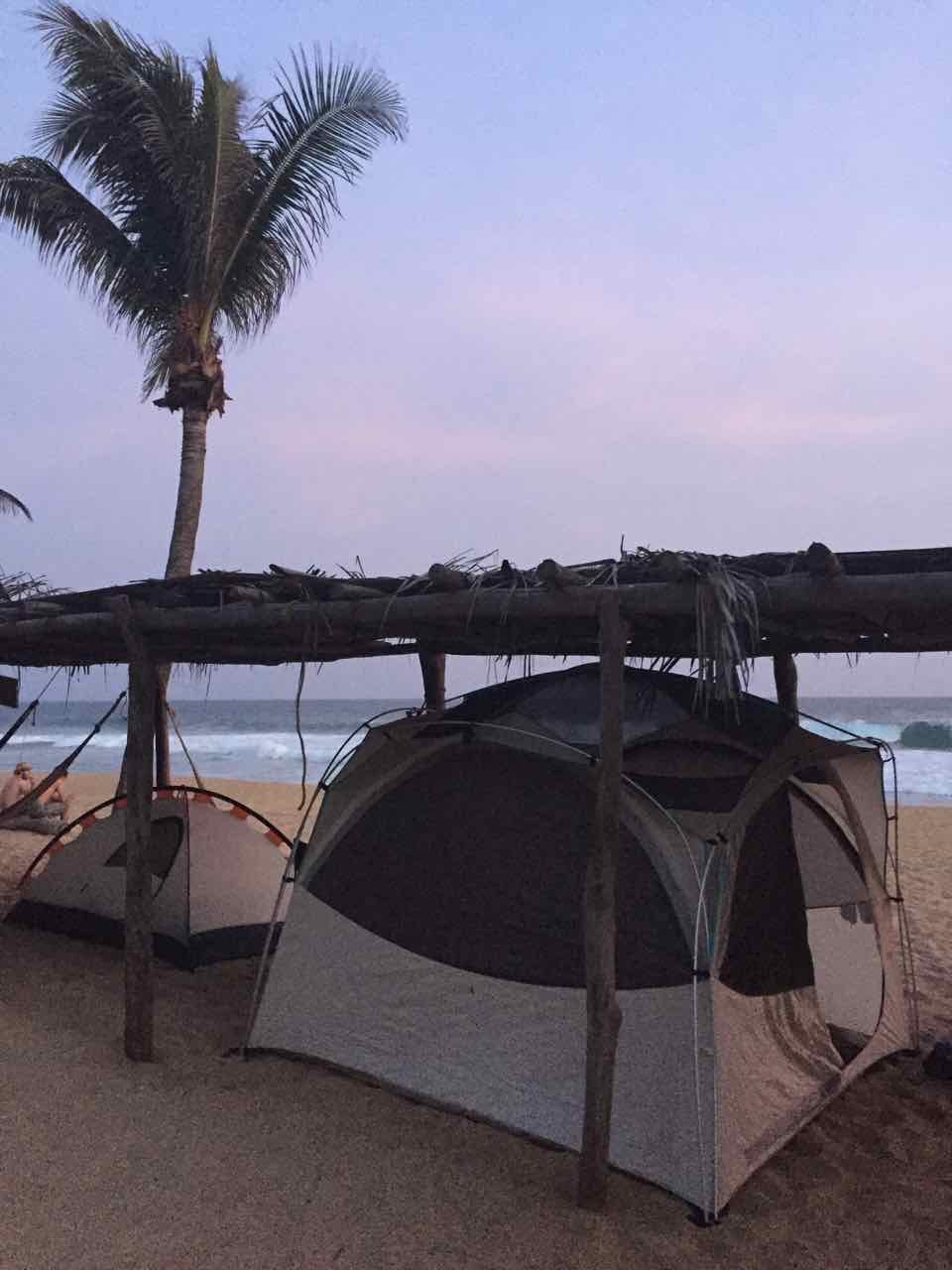 Day 28 – Zipolite was nothing but delightful, but in all truthfulness, there was nothing there beyond it's unprecedented calm. Certainly nothing footage worthy. And keep in mind, if it's not footage worthy, it's not Goulet worthy. We packed up the tent and continued on the road to Chiapas, the final state in our tour de Mexico. Already at the 3-week mark into our stay, we'd pretty much fulfilled our documentary duties to our welcoming neighboring nation to the south. But still, several hundreds of miles and a bit more adventure stood in the way of our entrance into Guatemala, so why not make the best of it?
In the car, the sweltering heat coupled with a brief empty gas tank scare made for an unpleasant afternoon drive along the arid Oaxacan coast. Just before the day turned into night, Mango trees lining the roads enlightened Alex. "Hey, guys, we're stopping at one of these mango stands." Deal. We pulled over and met a jolly mango man who began force-feeding us an endless supply of mangos. Piña, ataulfo, oro, tommy, he had it all. And we tried 'em all. When it was all said and done, we bought two giant bolsas (bags) of some of the most delicious, succulent, natural, organic, rica (rich) mangos you could possibly imagine for the mind-boggling price of 60 pesos (4 bucks).  "Classic supply and demand," Alex explained for the economically illiterate among us. Past trash fires and into the state of Chiapas we continued into nightfall.
We pulled off the highway and onto a nicely paved side road with a sign pointing us to Sima de las Cotorras (Sinkhole of the Parrots), where we hoped to catch a sight of the supposed hundreds of green parrots that take off early each morning from within the depths of a giant crater. We followed signs to the next not-so-nicely paved road, followed by 4 more roads of worsening and more isolated conditions. Once we did find the sinkhole, it was far bigger than we could have realized. We did a midnight walk-through around the sima's fringes to scout out the ideal camera position for the next morning, where Alex had a near death experience with a deadly vampire bat. On that note, we pitched our tent, ate a gourmet peanut butter and Thunderbird dinner, set our alarm for before daybreak, and drifted into dreamland.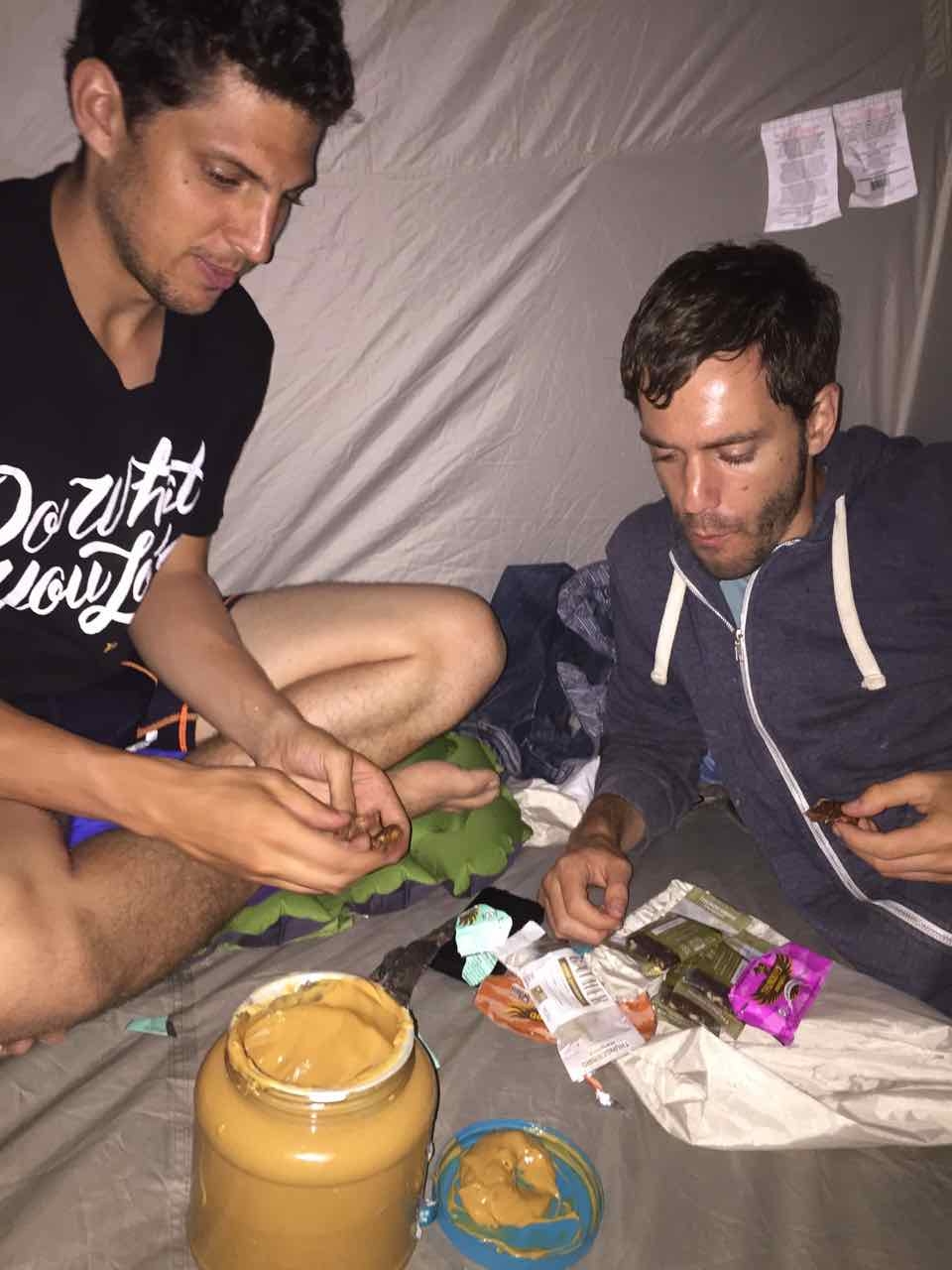 Day 29 – We grumbled out of bed at a ripe 5:40am and walked the brief 50 feet to our selected filming site. With three cameras rolling, we waited for the birds. Sunlight clarified the view of the gaping hole in the ground, as the sounds of birds awakening below began to magnify. Louder and louder they cooed, until at last the glorious bright green parrots spiraled out from the dark forest below and sailed into the big old world. We followed the impressive display of nature's splendor with a breakfast of chorizo con huevos, and then Alex and Eric witnessed the morning's true main event, the popping of Brian's Sima-sized toe blister. All packed up, we got back on the road.