The following post details the Global Goulets' journey from April 18 – 20:
Day 18 – By the time we really got ourselves going in Mexico City, we had to face a tough question: would it be worth driving 5 hours back north to Guanajuato for Charlie's car show? What made the decision even more difficult was the fact that our calls to Charlie's phone didn't seem to get through. Hmmmm, what a pickle we'd found ourselves in! We decided, screw it, let's do it. As the Santa Maria hit pavement in the wrong direction, we were left wondering whether this was a smart idea…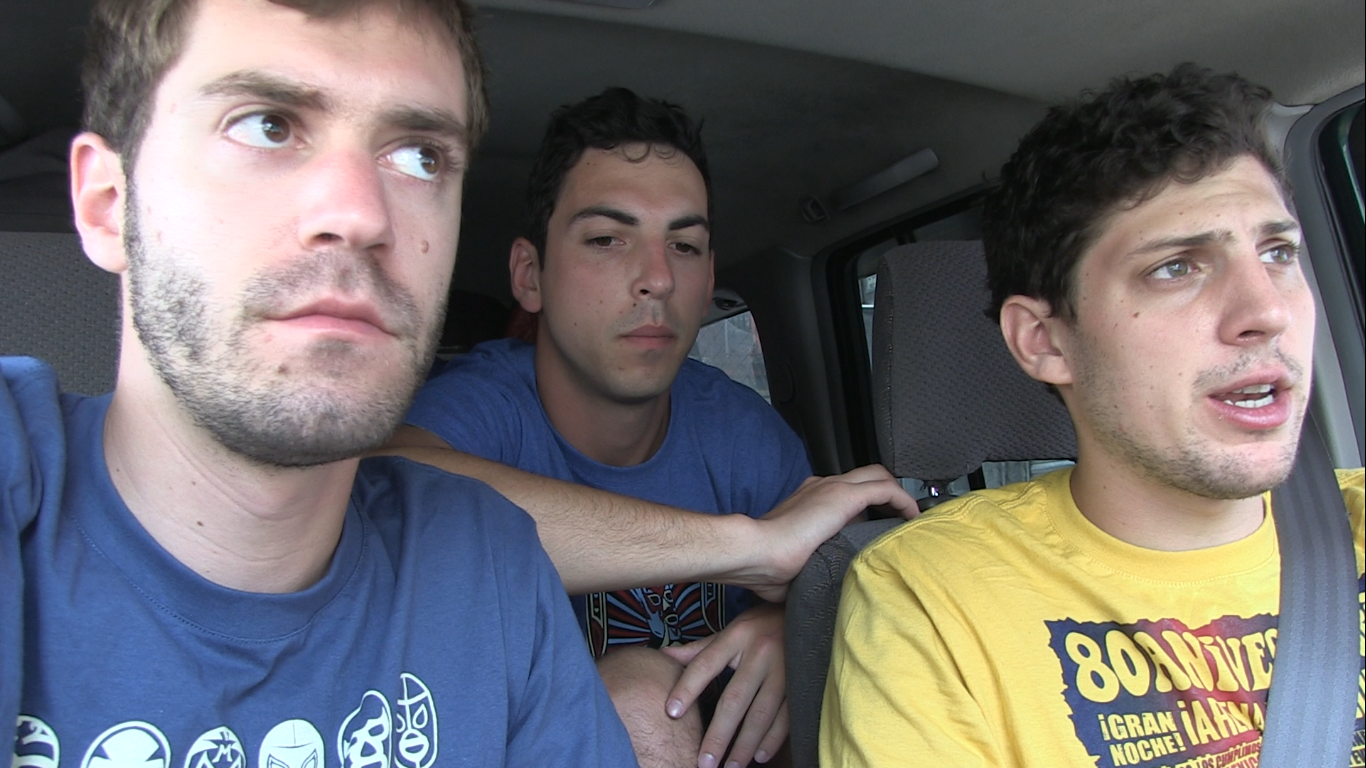 We drove back to Guanajuato, the third time in the past week we'd driven into town. Déjà vu really set in when we pulled into Antonio's lot, where our old friend gave us a friendly nod, as if to say, "you're back?"
We told him our dilemma, that Charlie hadn't answered his phone and that we were here for the car show. He shot us a confused, almost sympathetic look. "Pienso que deben hablar con Charlie," he professed. Our confidence level was dropping with each passing minute and plummeted when we showed up at his closed car shop. We peered around the homes that neighbored his shop and at last met a couple chipper kiddos who told us Charlie was in the shower. We said we'd wait. The only thing we could do to calm our nerves was eat peanut butter.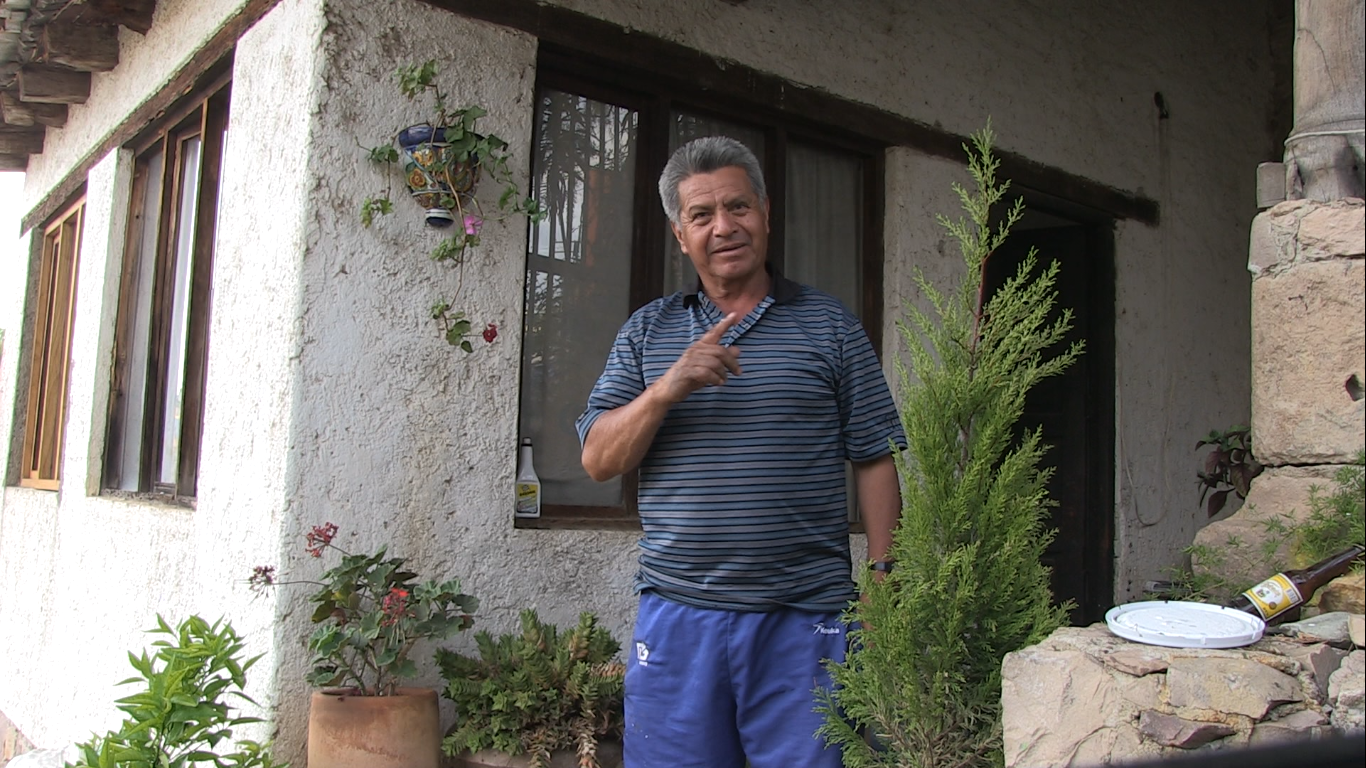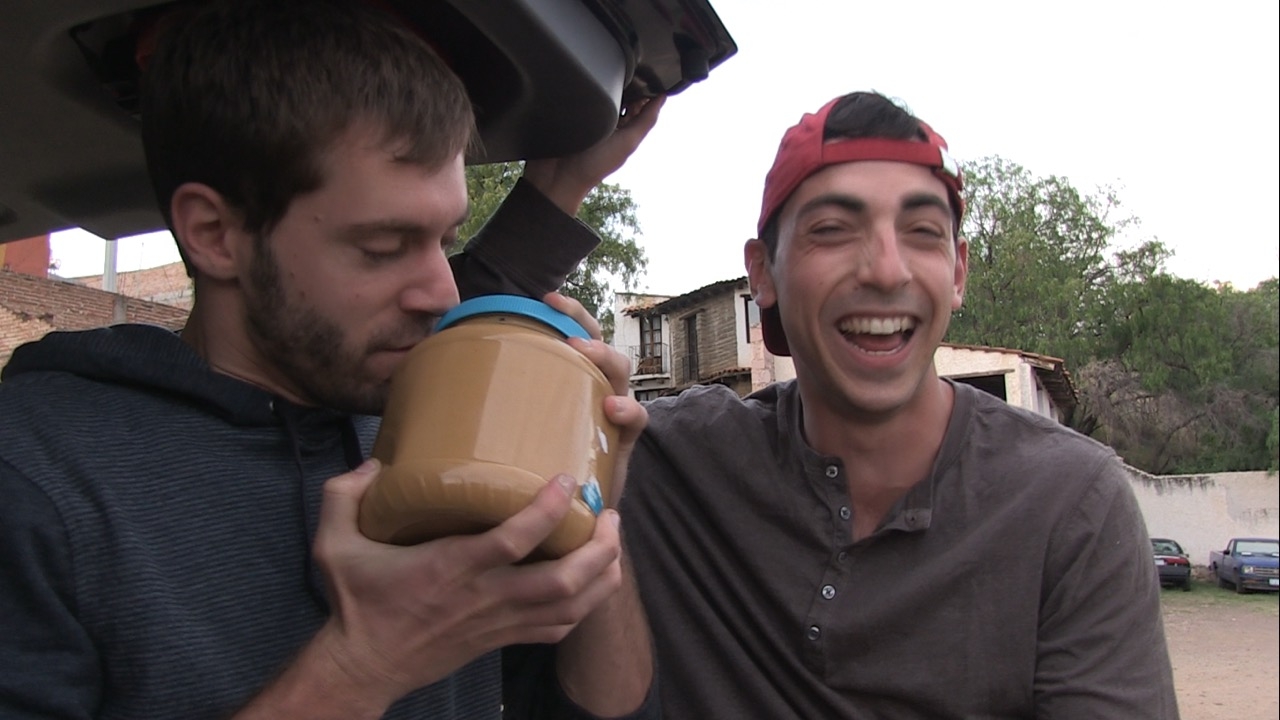 A couple minutes later Charlie appeared from his home and joyfully welcomed us in. He introduced us to his amiable abuelos and even showed us the award-winning view of Guanajuato from his roof. Like a true jefe, Tony Montana style, Charlie spread his arms to his side and declared, "Que padre, verdad!" This was when we learned that "padre" is slang in Mexico for "cool" or "awesome," When at last we'd led our discussion to the point of our visit, to take him up on his offer to bring us to the car show, he nonchalantly let us down. "El exhibicion es el proximo sabado." Instead, he told us to follow his car and we'd all go hang out with his amigos.
Around town we circled and eventually parked on the side of the road, directly under a 'no parking' sign. We weren't sure exactly what was going on, but one after the other, the cars started rolling in. Charlie would proudly introduce us as his New York friends and promptly guide us into the special features of each nabe (another slang word, this one meaning "car" in Mexico). Soon enough we noticed that each new friend who arrived was a member of his equipo, a group of hombres who periodically brought these cars to car shows in the area. The cars arranged themselves in order, hoods and trunks up, rims spinning, sounds systems blaring. We began to realize this was an impromptu car exhibition in and of itself, instigated by our presence and our excitement to film it all. After checking out all the coolest features of each car, we cracked open some cold cervezas with our new buddies and tried our hand at conversational espanol, which seemed to improve with each subsequent empty can. At last, we thanked them for everything and headed back to Charlie's lot, smiling at the success of how we turned nothing into something.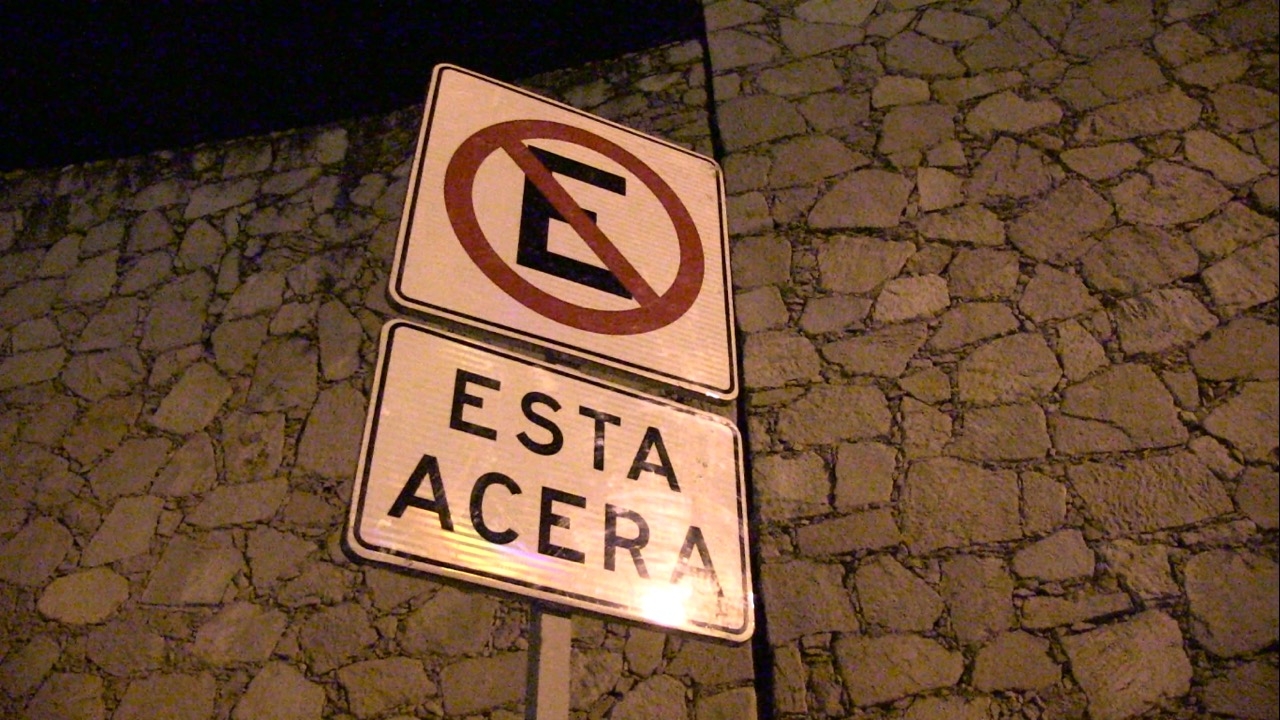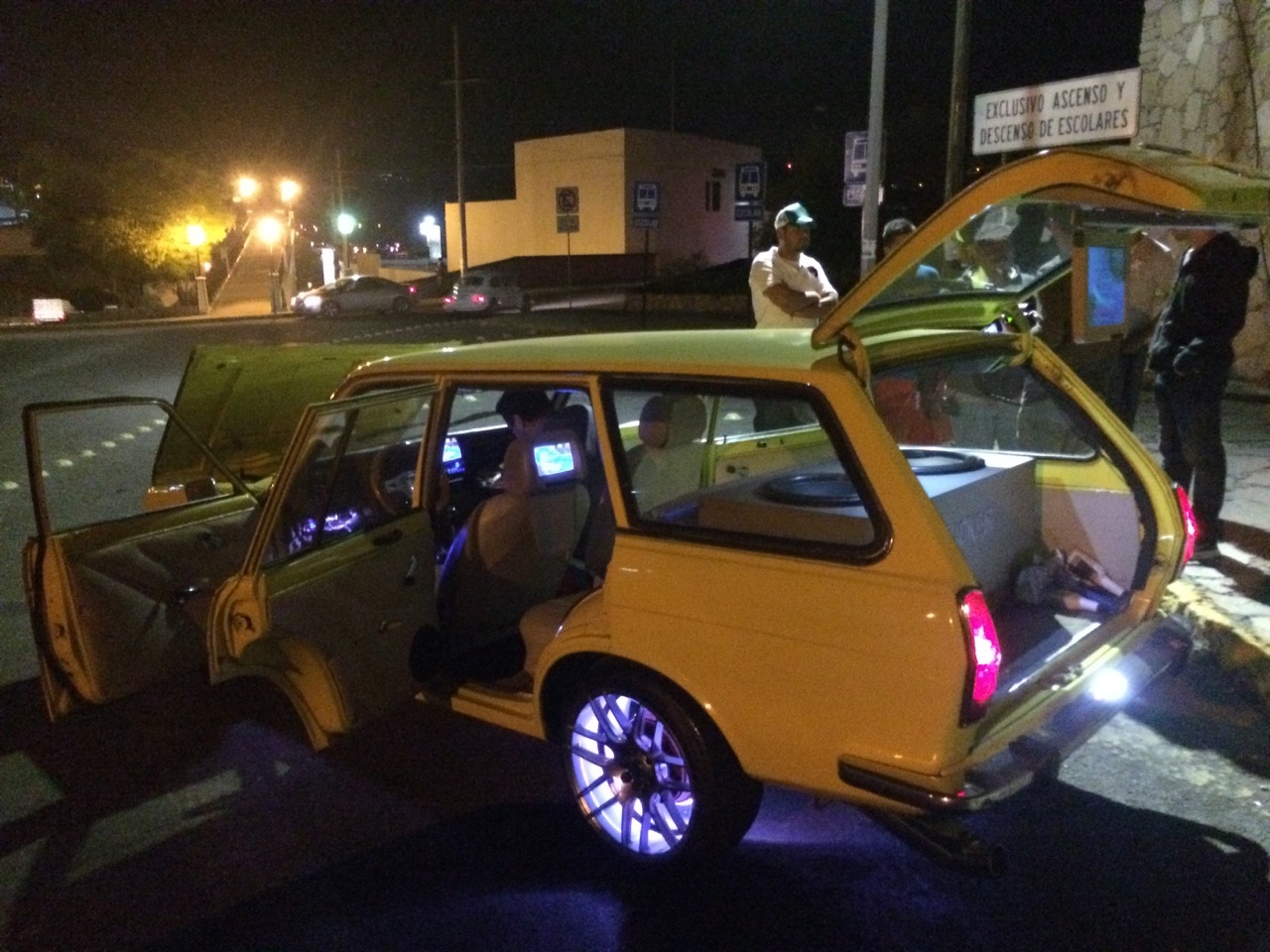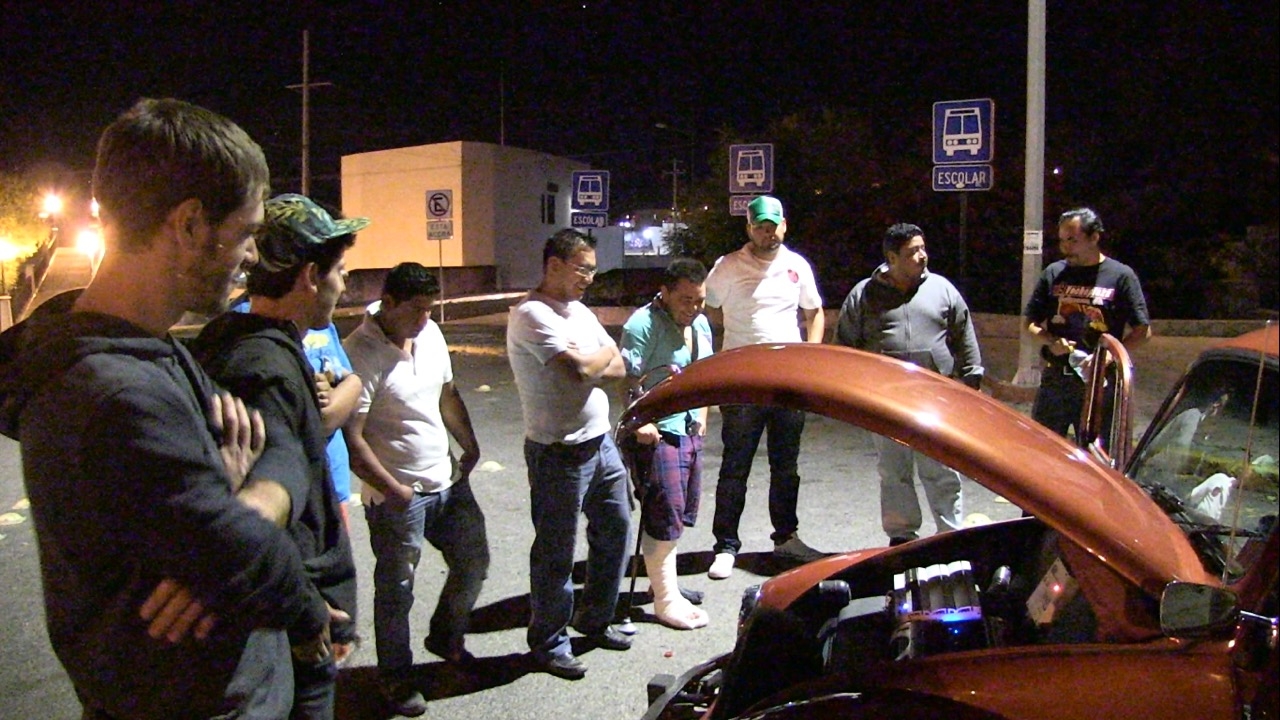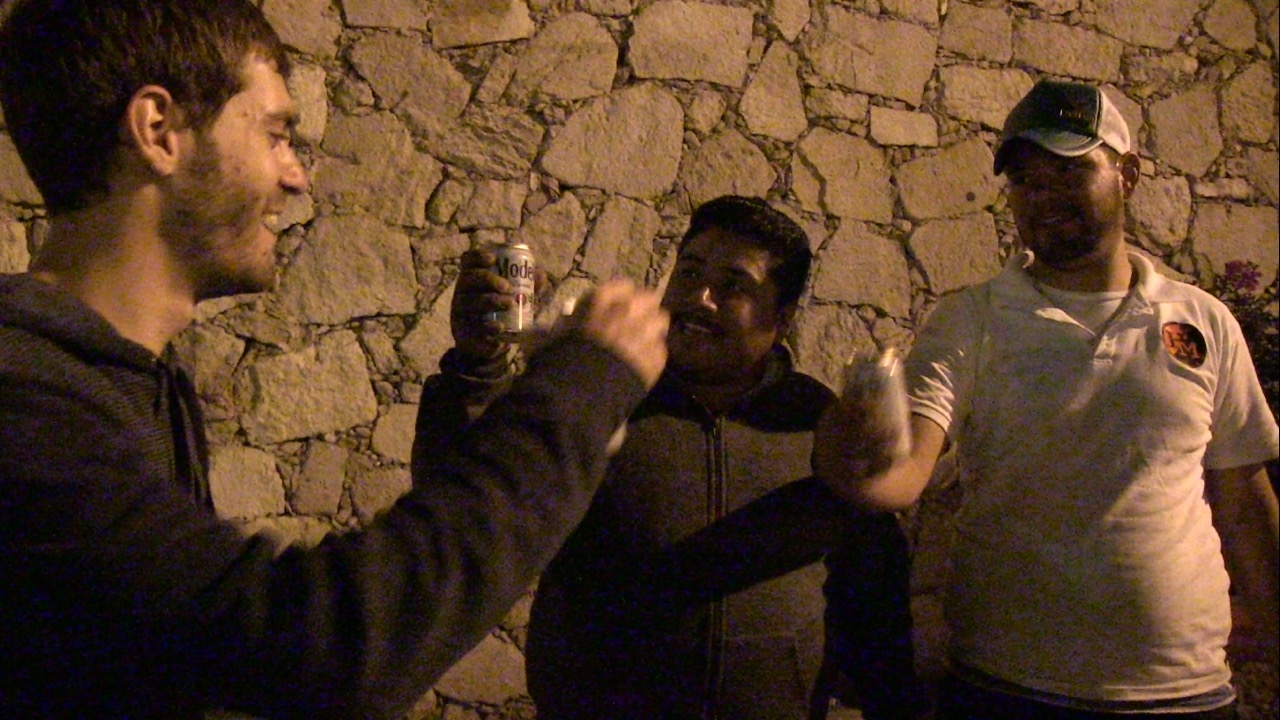 Day 19 – When the sun came up, we hopped back in our mobile and set forth south, back in the right direction, to Mexico City. We had a handful of unchecked items remaining there and we were prepared to hit them all by the end of the day. Now, before we detail this final, rather unexciting finale to our stay in D.F., let's replay the previous 8 days.
From Zacatecas we drove to Guanajuato, at which point we immediately returned to Zacatecas and then back to Guanajuato. After a few pleasant days there we drove off to Mexico City, knowing full well we'd intended to return to Guanajuato. To conclude it all we again drove back to Mexico City, which is where we find ourselves at this point in the narrative.
Knowing the roads between these cities like commuters from NYC to the suburbs and back, we navigated easily into Mexico's capital city. The first item on our list was an exploration of the Anthropological Museum, home to countless exhibitions into the world of the native cultures of the Americas. While this visit lacked in its value to the overall arc of our TV show, it proved masterfully impactful in informing us on the history of the lands through which we found ourselves. Now we knew when and in which way the Mayans and Aztecs ruled their respective dominions, which made us feel (and act on camera) far less ignorant about it all (or so we'd convinced ourselves).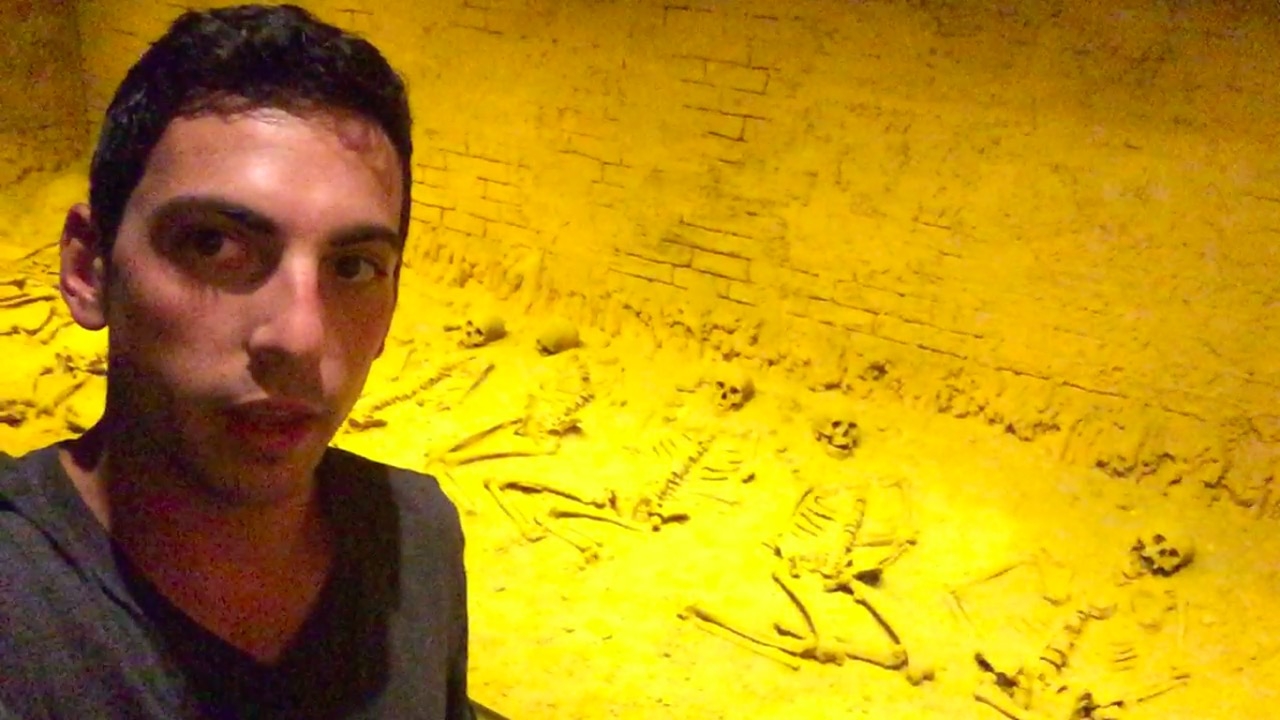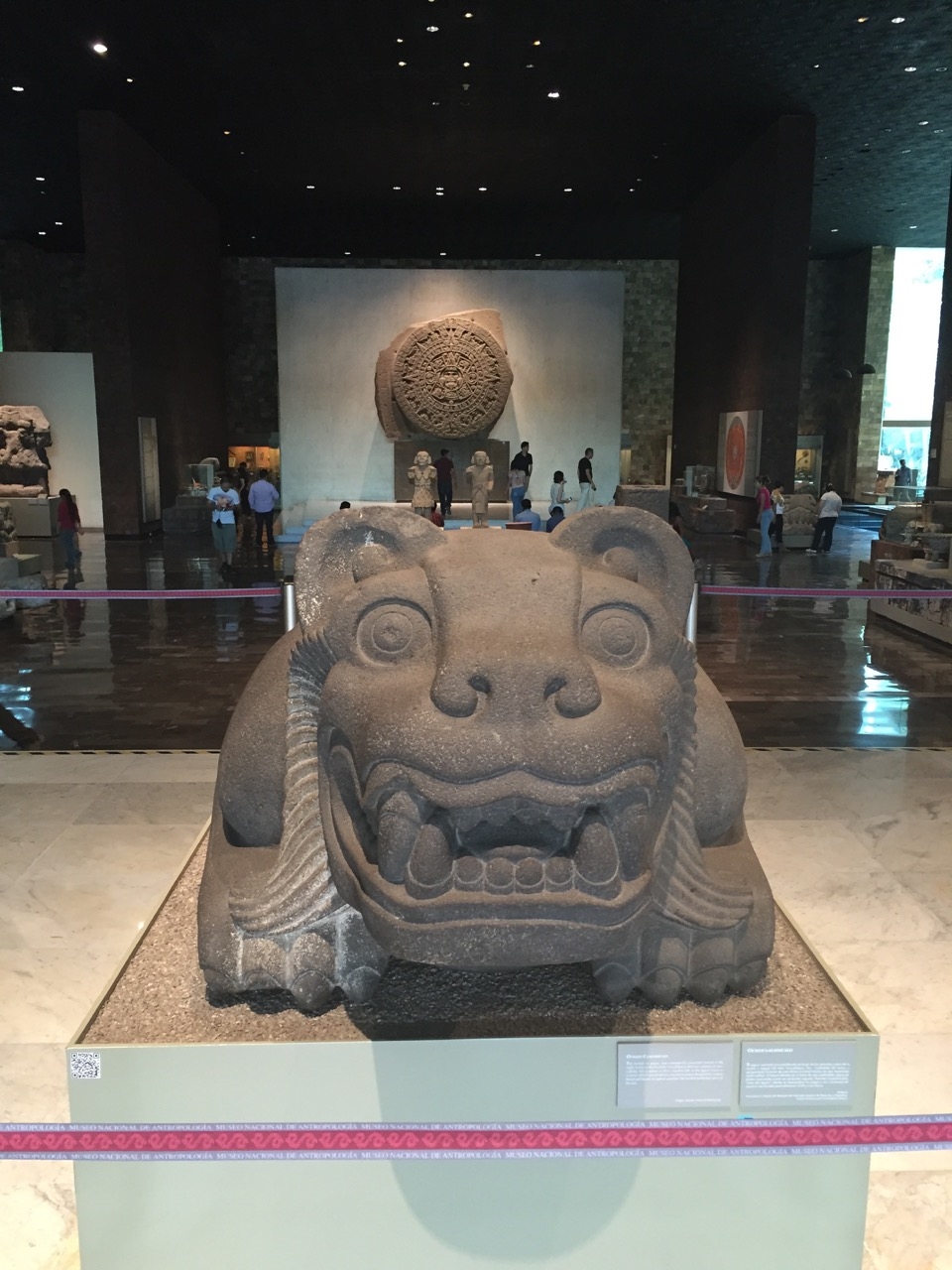 After this educational endeavor, we tried and failed to get drinks at a series of bars, forgetting to remember things tend to close on Sunday nights. One of these spots was a speakeasy in the bourgeois Paloma district, where our dirtied up car and faces stuck out in the sea of high-class Porche-toting fancy elites. We were thrilled to have been gifted enough dinero for a couple rounds of drinks at this high class, hush hush spot, by our friend Jeremy, who claimed it to be the best bar in the city. The fact that it was closed was a real bummer. C'est la vie. At this point there was nothing left to do than check into our hostel for the night, which also doubled as a short-stay seedy rendezvous point for the under-decent crowd of D.F.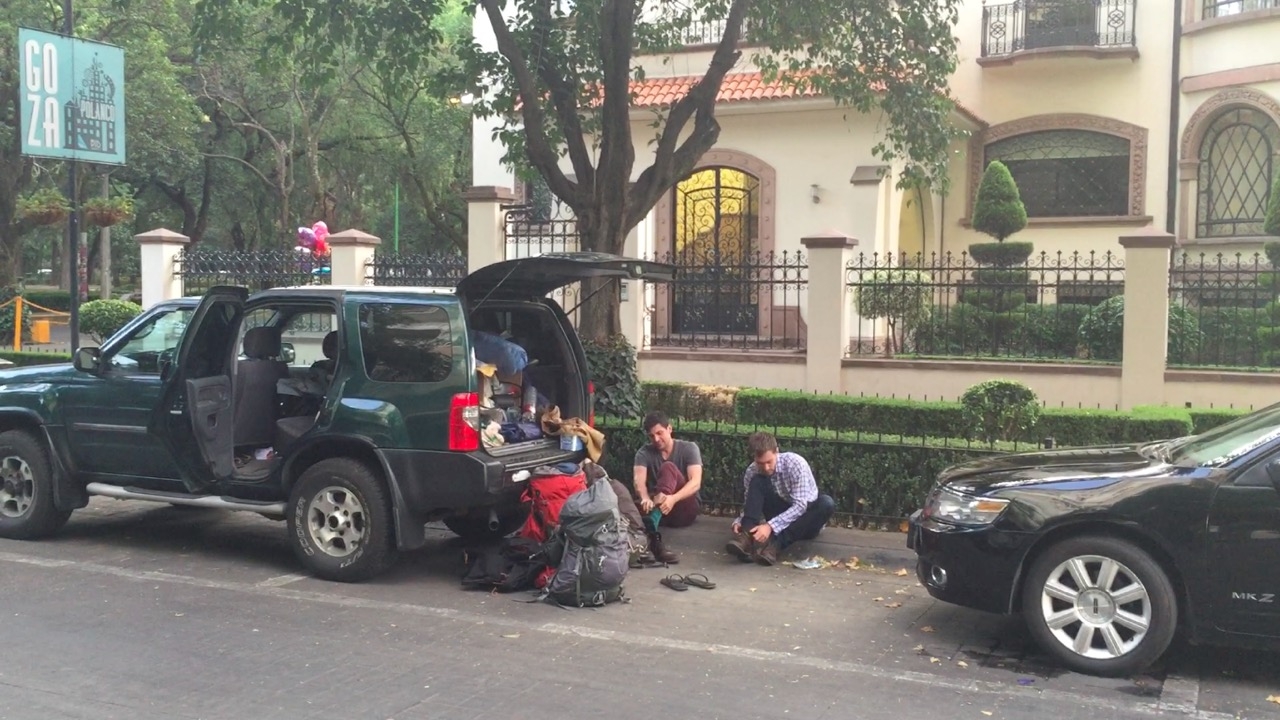 Day 20: Monday not only meant the start of a new workweek, but also the start of a new phase in our survey of Mexico. We enjoyed a cup of coffee on the roof of D.F. and zeroed in on several potential overnight-stopping points in our next city, Oaxaca. Besides the cheese, chocolate, crafts, mole and mezcal, we just couldn't think of a SINGLE thing about this upcoming region to get excited.
On our drive down, through the desert, things got hot. Real hot. Suddenly we realized, besides visits into mountainous areas, this would be the norm for next few months of our lives, as we drive headfirst towards the equator at summertime. Maybe we should consider fixing our car's depleted A/C after all. Once in the city of Oaxaca, all of our initial campground targets were nowhere to be found, which we were okay with when a roadside taco lady warned the upcoming rain would be "muy fuerte." Instead, we settled the tranquilo Cielo Rojo Hostel near the city's center.