The following post details the Global Goulets' journey from April 11 – 12:
Day 11 – In Zacatecas, we got ourselves together rather successfully in the morning, proudly packing our bags without sitting around aimlessly (Alex was so proud!) and got out of town at a reasonable hour. Our budget constraints conversation from the night before opened our eyes to the realization that we couldn't afford to visit San Miguel de Allende, a well-known party town also known as comparatively expensive and beyond our minimal means. Keeping our filming a priority, we recognized the UNESCO city of Guanajuato as an optimal alternative.
We gave ourselves a huge pat on the back for making the four hour drive to Guanajuato before 3pm on Saturday. We had the whoooole day in front of us and it felt great. We'd found a guy online who lets campers park and tent up in his backyard, so after parking and looking out in amazement at the beauty of the jaw-dropping cityscape that one-upped Zacatecas, we began hiking down towards the town center. On the way, Eric asked the other two Goulets if they'd taken their passports with them or left them in the car… when crisis struck.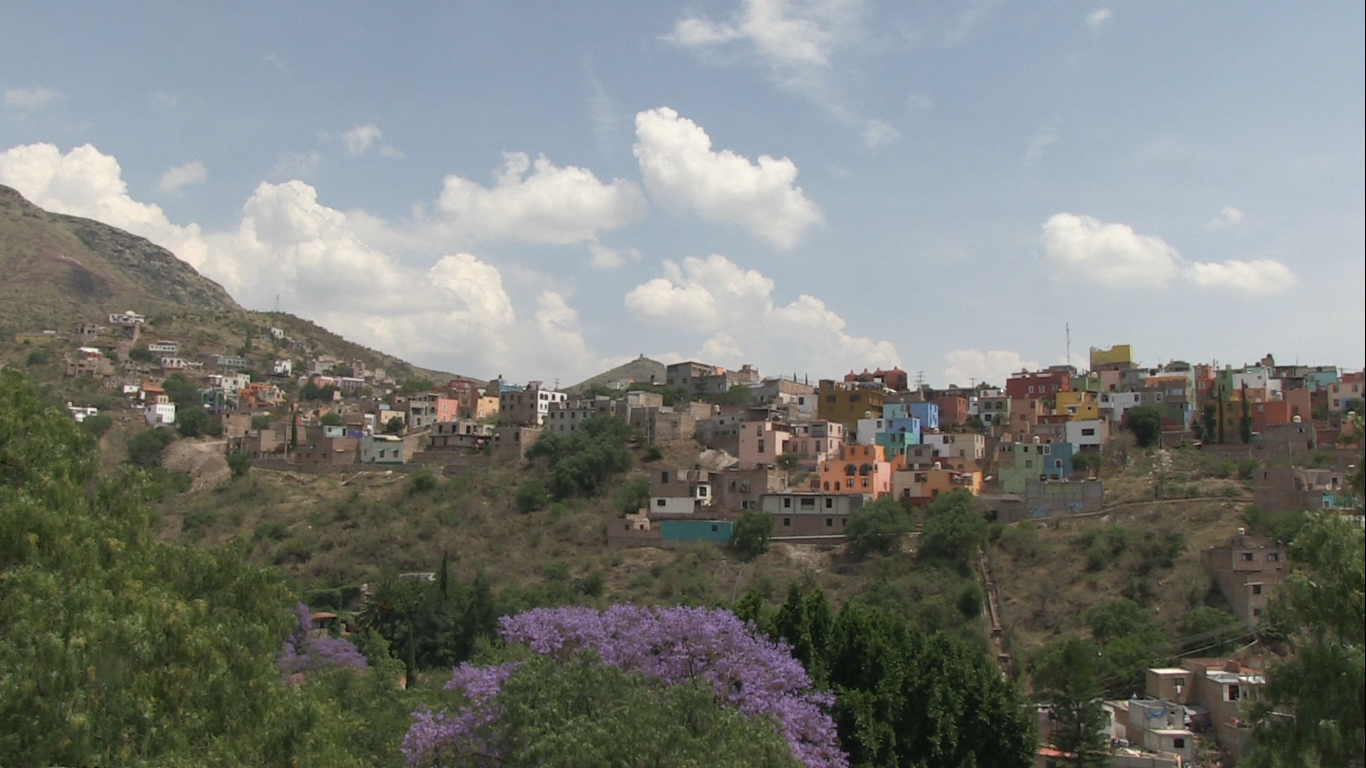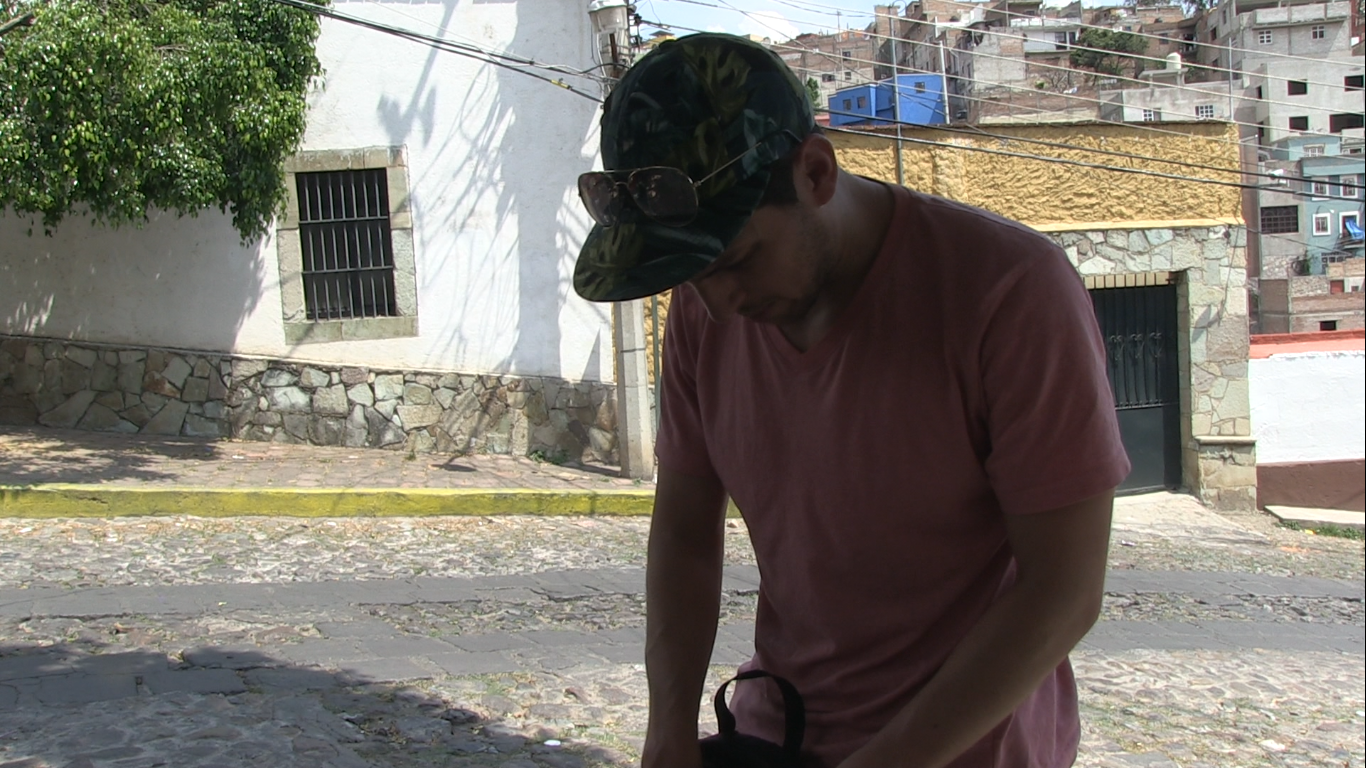 "Ummmm, wait a second," Alex stopped suddenly, a panicked look piercing through his eyes. "My passport. I left it under the sink in the Zacatecas hostel room." Ever the supportive teammates, Brian and Eric nodded in understanding and stood by their good buddy. Shit happens. After calling the hostel front desk and imploring them to take a look, it was confirmed the passport was in safe hands, albeit 200 miles back north. All we could do was hop in the car, head back to Zacatecas, and tell Guanajuato to wait another day. But first – we grabbed some salchicha tortas (sausage sandwiches) from an abuela's cocinita within a bodega for the laughably reasonable price of 15 pesos (~$1). We promised her we'd return the next day to taste the albonidgas (meatballs) we noticed she was stirring up.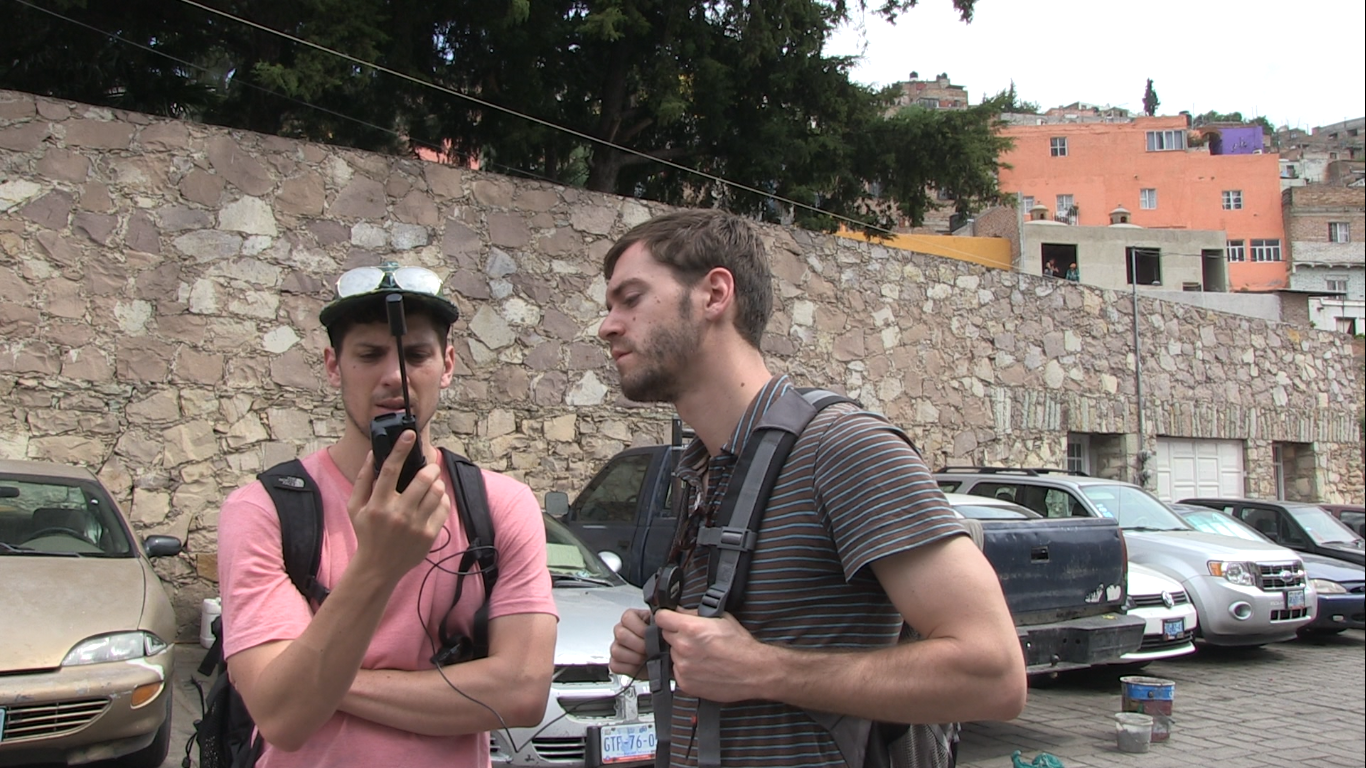 The ride back was no easy task. Issues included: getting lost, getting directions, getting lost and getting directions again, a giant rain storm that led to flooded roadways, a brief hailstorm, multiple doody-skunk hybrid stenches, and worst but not least – breaking our cardinal rule of driving in the dark. At last, we made it back to that familiar hostel and took a giant exhale upon reuniting Alex with his dearly departed passport. The only remaining task for the day was to find a place to sleep. Now, we simply didn't have the funds necessary to bunk at that hostel a third night and we certainly were not in the mood to find a place to park the Santa Maria. So, we'd come to terms with the prospect of a car sleep, something we'd done before but only as a last ditch option. The only place we could think to settle ourselves safely in the car overnight was back at Cerra de la Bufa parking lot, overlooking the city. When we got there, there was only one other soul in sight, a policeman. We hoped he'd let us stay. We agreed we'd get outta there before his 7am shift ended and, after a little hesitation, he nodded. Rejoice! While we began to set up our pre-car sleep narration to the video camera, the policeman walked back over to our car. 'Oh god, he's changed his mind,' we all thought. Instead, what happened was just another dose of rally magic.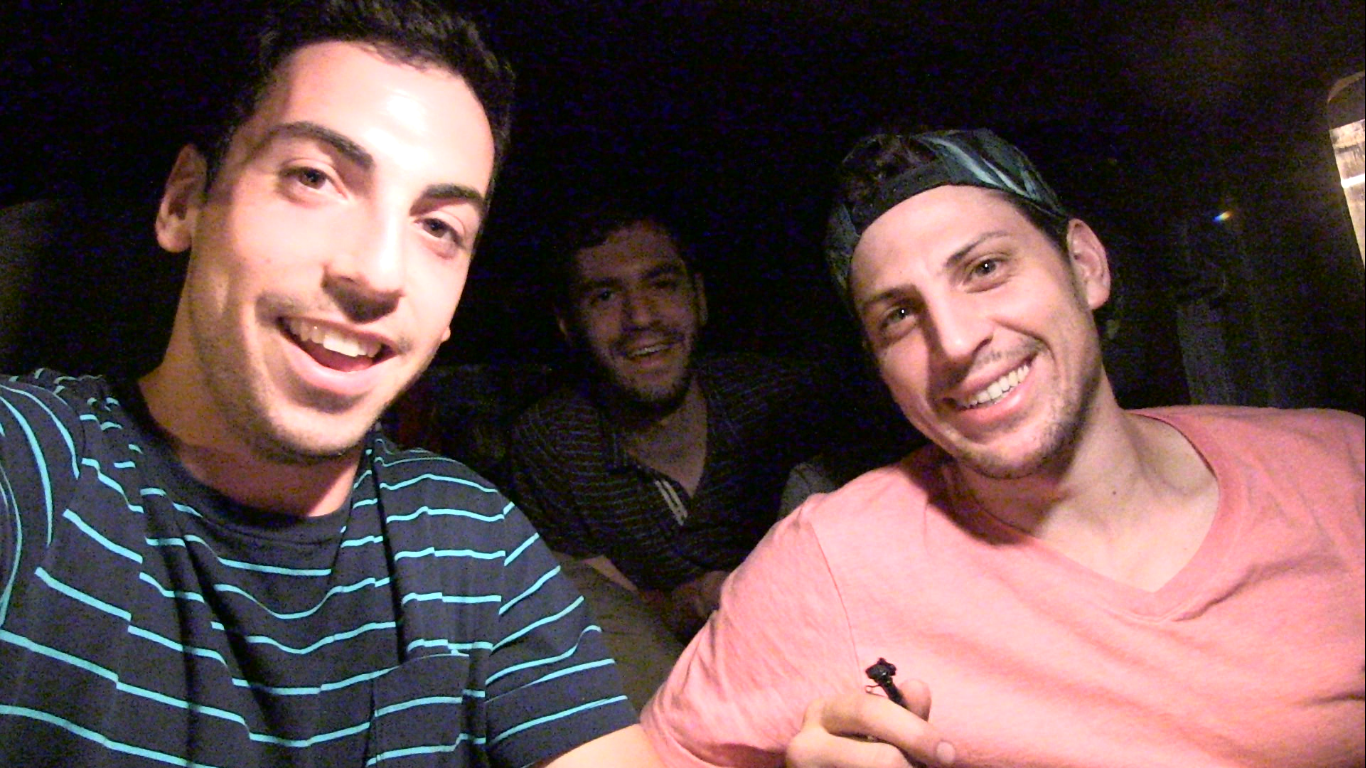 "Si quieren, es posible a dormir en mi cuartito," the officer offered. He was inviting us to stay in his holding cell. We couldn't say no. This meant we'd actually get to sleep horizontally! So we thanked him a million times, gave him 100 pesos and walked our bags into this mini room. But wait a second, the door to this room was no ordinary door. In fact, it was fit with iron bars. We were quite literally spending the night behind bars, in a Mexican jail cell.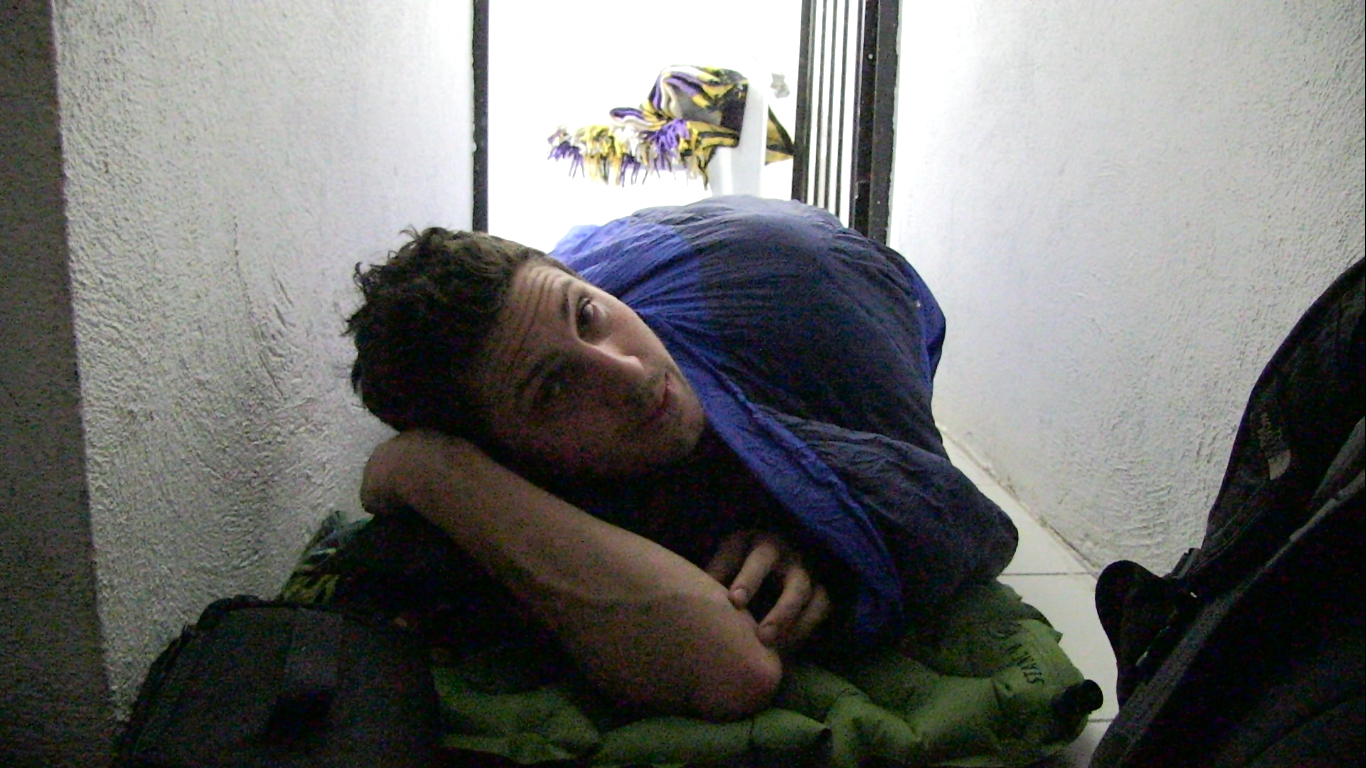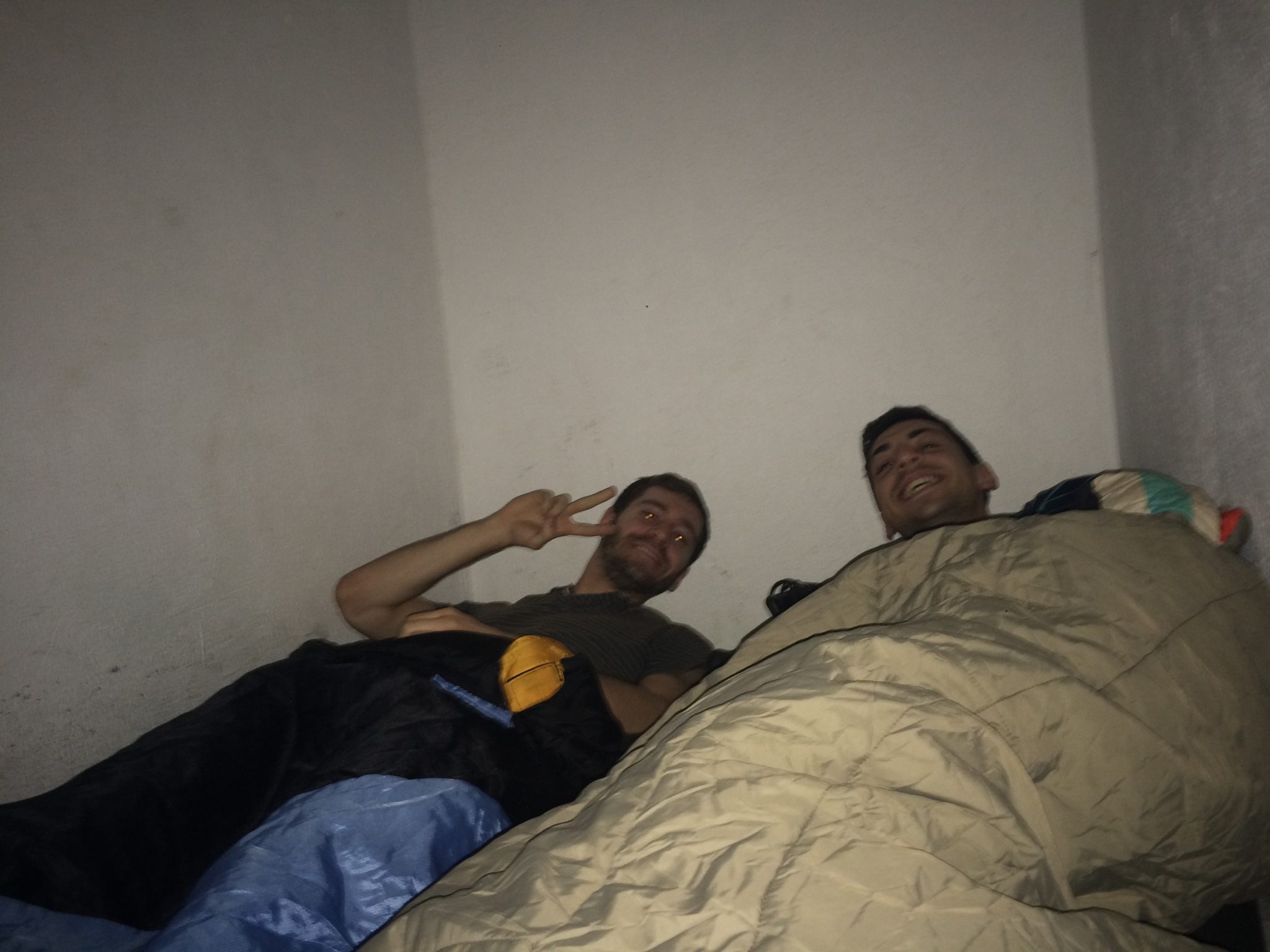 Day 12 – We woke up early in the morning, as promised, and set off south yet again for Guanajuato. We knew this time we'd get it right and we would not, under any circumstances, forget something. On our drive through sunrise in the day's earliest hours, a strange purr started to plague our vehicle any time we hit the gas pedal. 'Grrrrrrr!' she growled. Great, just what we needed. Some car problems. We got out at a gas station and in typical fashion, looked around the car with absolutely no clue what to look for. "Maybe it's the clutch," Alex considered. "Nah, I think it's the gas line," Brian suggested. "I think it's the transmission," Eric guessed. We really had no clue. All we could do was get to Guanajuato, again, and seek a mechanic. One thing we could all agree on – if our car couldn't survive unscathed through the smoothly paved motorways of Mexico, we were in for some problems.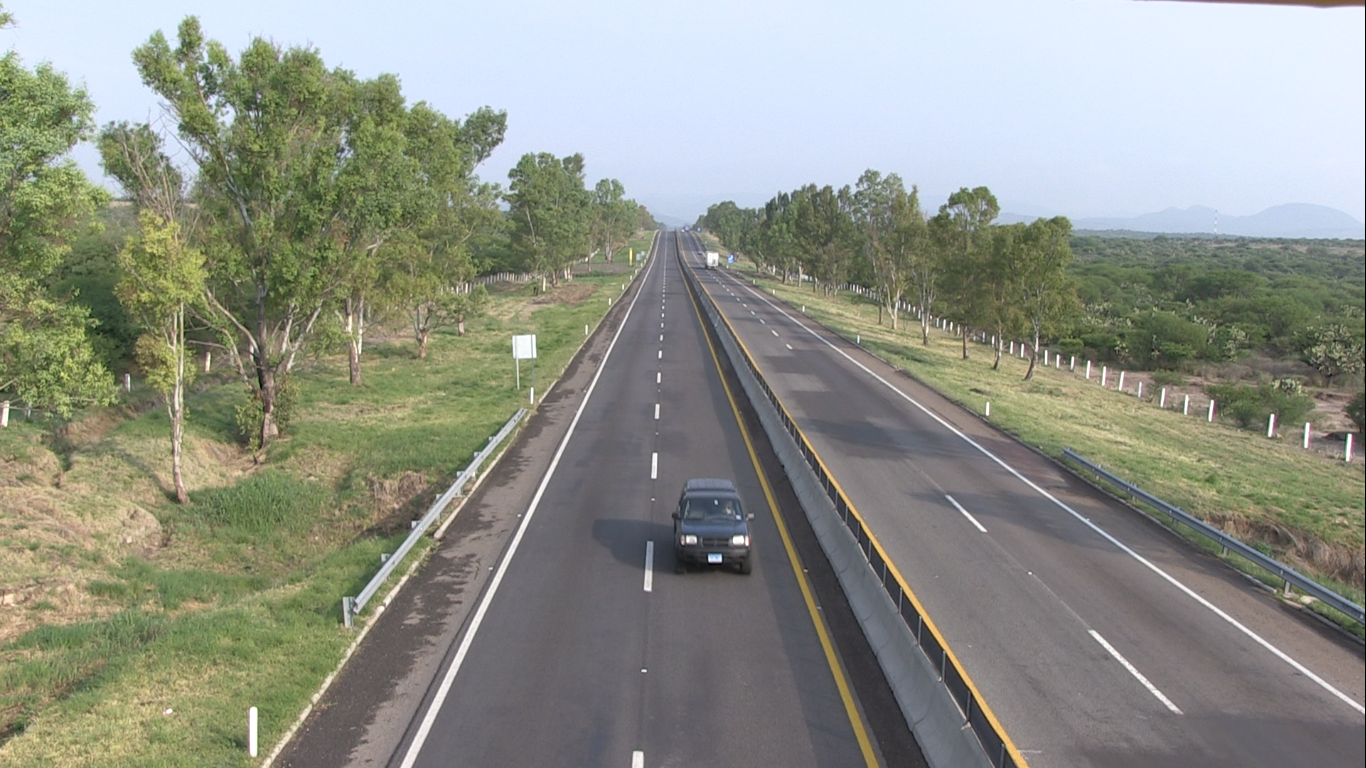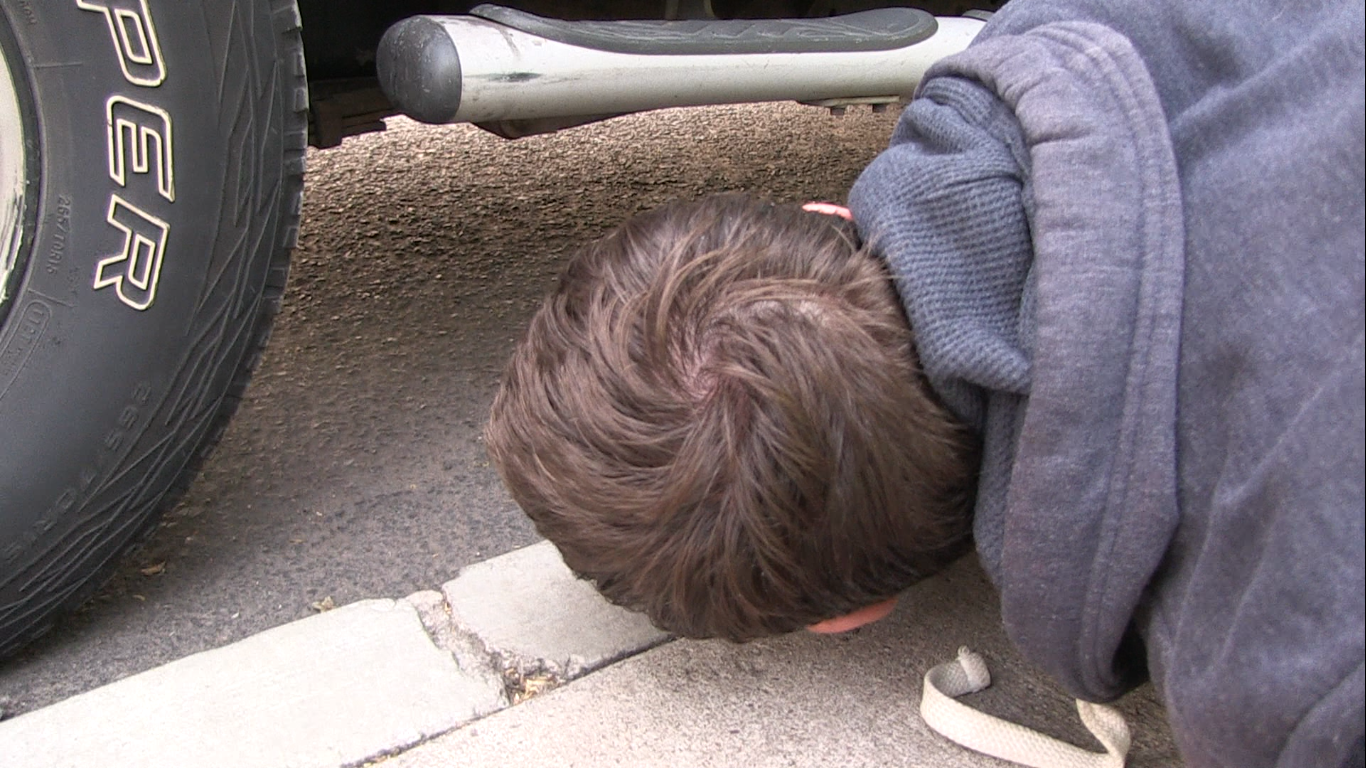 We ignored the loud roar from within our car that projected at each push of the pedal. Back at the top of the town, in the lot we would call home for the next couple days, we began to settle in to our spot. It was just when Eric and Brian went to brush their teeth that Alex began madly ruffling through the car. When they got back, half of the bags were strewn on the ground. "Everything alright?" Eric implored. "Yea, I wasn't gonna say anything but I'm not sure where my wallet is… the last time I saw it was in the backseat… but that was yesterday and I haven't seen it since." We whipped out the camera and began recording Alex's panic, part dos. Just then, he found it at the bottom of his computer case. Maybe at this point somebody else should hold onto Alex's valuables.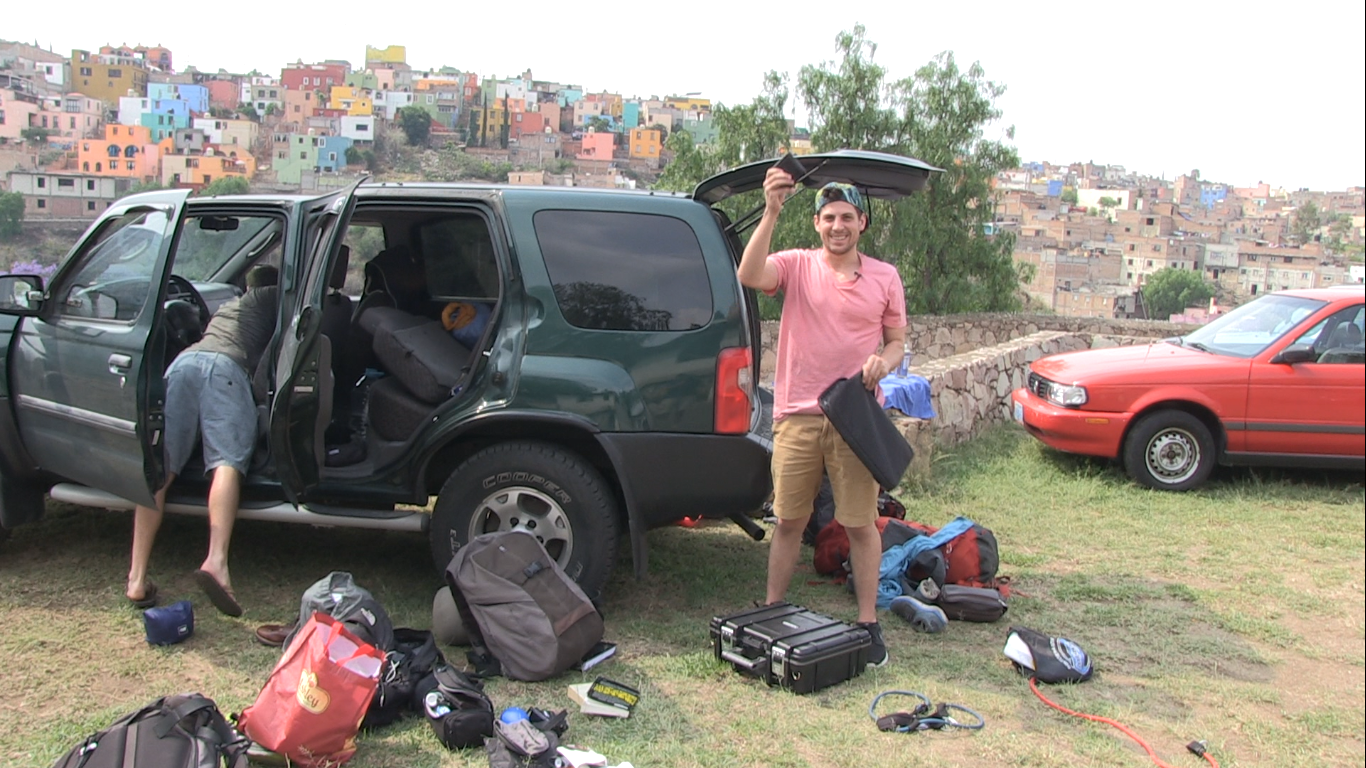 Ok, let's try this again. By the time we set off for the center of town, it was mid-afternoon and we'd agreed to a work day. That means back up all our footage, create content, and interact with all of our social media friends and followers. But, damn – more distractions. Once we arrived near the city center, it became clear what all that clamor was about Guanajuato. The streets were sprawling with tourists and for the first time in days, English was all around. Loud American voices echoed from all directions. The beauty of the town slapped us right across the face. We couldn't help but film what we were seeing, just a little… just a little. After a quick lunch of sopas y gorditas, we found the cafe Lonely Planet had pointed us to, Cafe Tal, which was known as an ideal place for unlimited, refillable, fresh coffee and wifi to match. We knew our love for this place might develop into a serious relationship. The hours ticked away while we checked off item after item on our to-do list and added some new ones too. We were determined to spread the word of Goulet to all ends of the internet. By nightfall, when the wifi had slowed to a crawl, we dragged ourselves away from our computers, had a beer, took another to go, and hiked back up to our parking lot campground.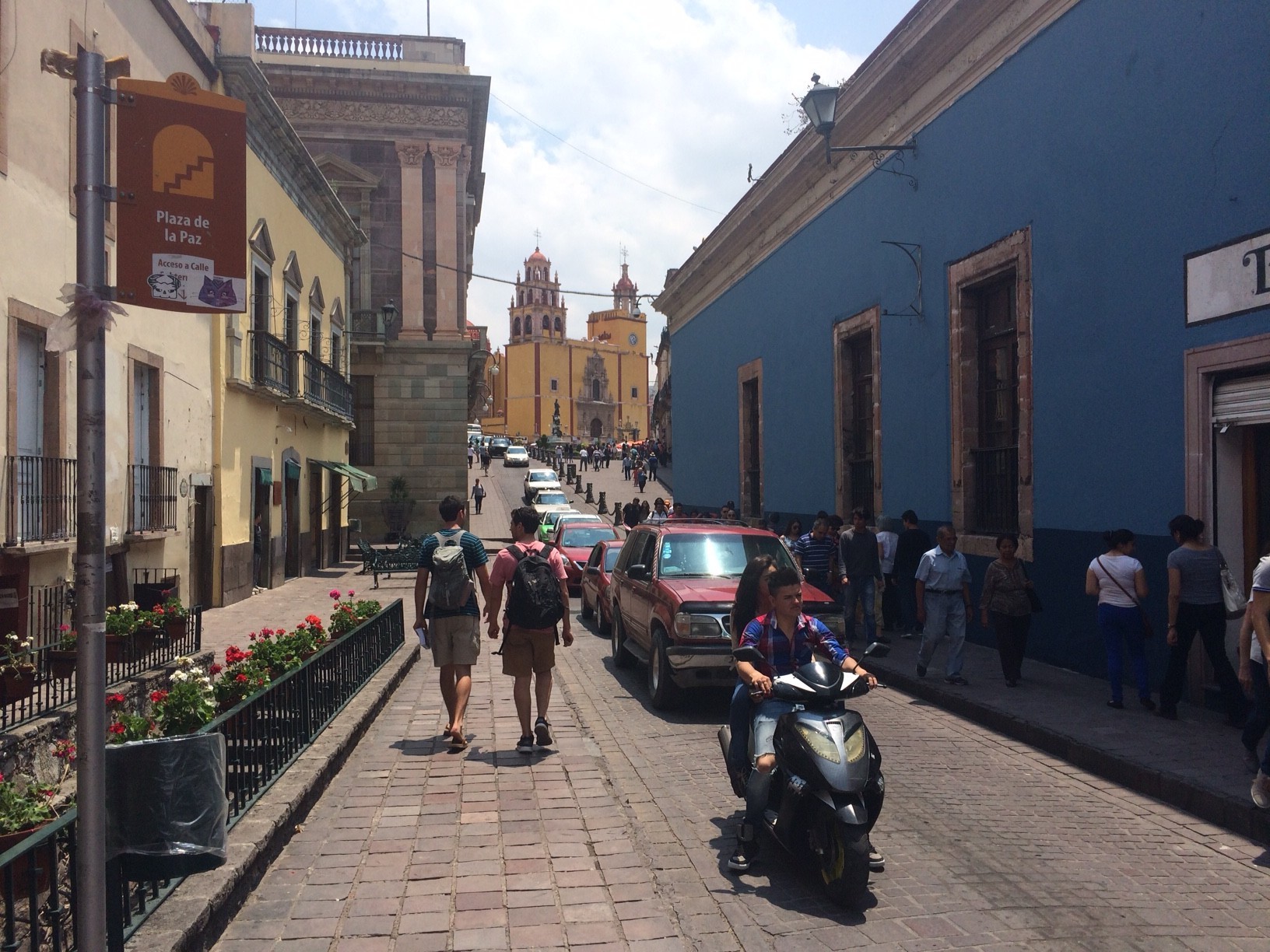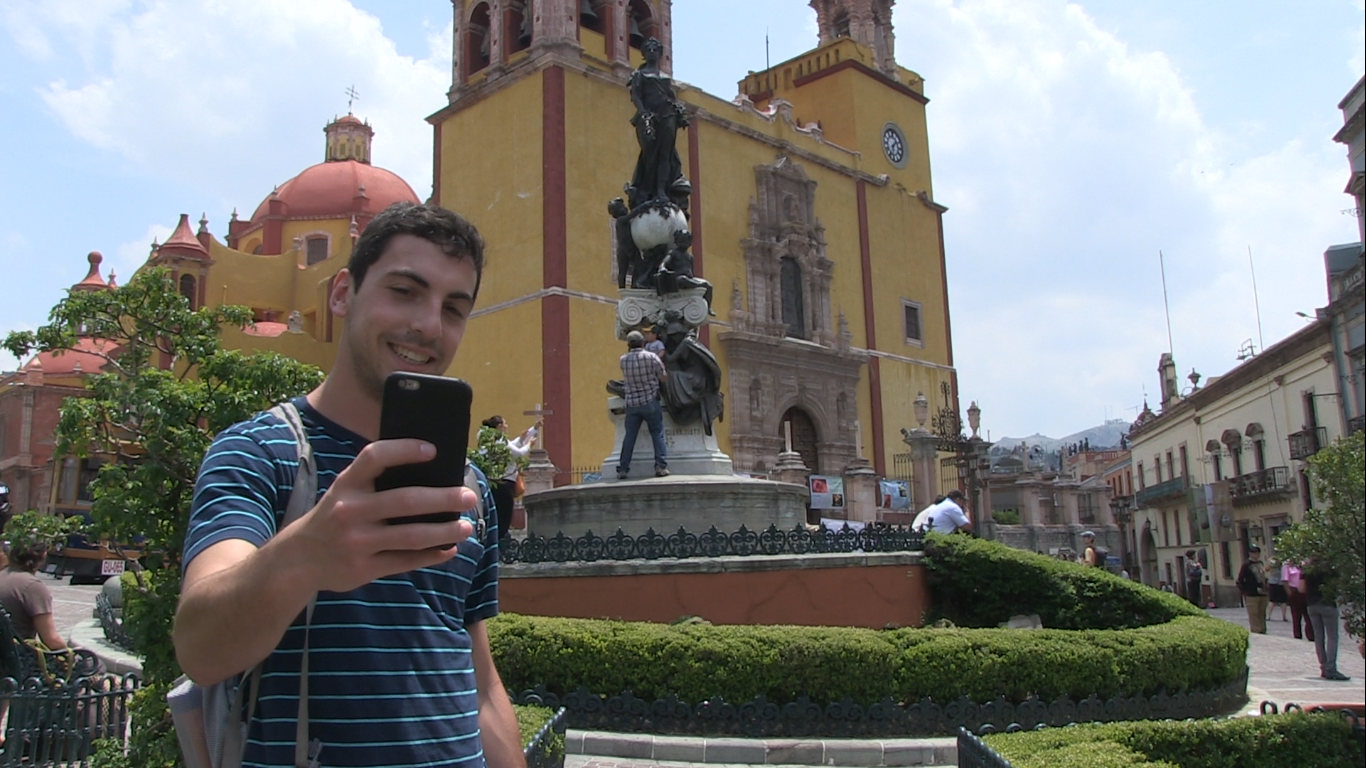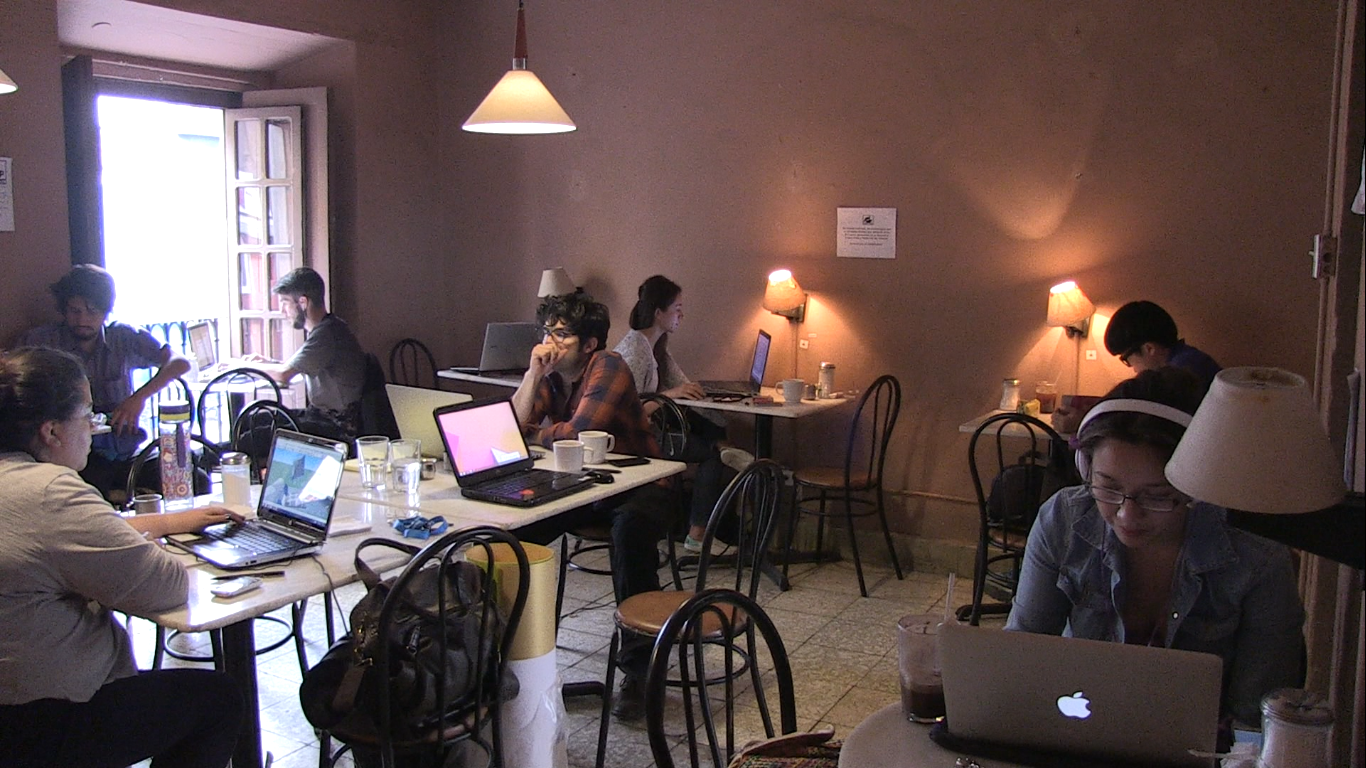 The night was not over yet. We heard poppy tunes blaring from somewhere nearby in our neighborhood, which was far from the touristy center, and agreed to check it out. But on our way out, the campsite's owner, Antonio, made us think twice. "Queremos ir a la fiesta. Pero, es peligroso para nosotros? (We want to go to the party. But, is it dangerous for us?)" Alex asked. "Claro que si! (Of course!)" Antonio laughed, squashing our hopes at any authentic experience we'd imagined. Instead, we set up our Ticla tent right behind our car and together created our first ever Goulet podcast.