Where's Alex? This was always the question haunting Brian and Eric when they'd tasted freedom on the other side of a border. You see, Alex was technically the owner of our precious Auto Goulet according to the holy V5 car registration, so he would always take the car through daunting border crossings, while Brian and Eric sauntered seamlessly through on foot. Thankfully, this time, he was right there, the Auto Goulet's signature clunky roof rack sticking out amongst a sea of taxis (or should we say "taksis"). So after a 50 tenge bathroom visit (don't worry, this exchanges roughly to a quarter), we jumped in the car and took off into the twilight, setting our destination for Almaty.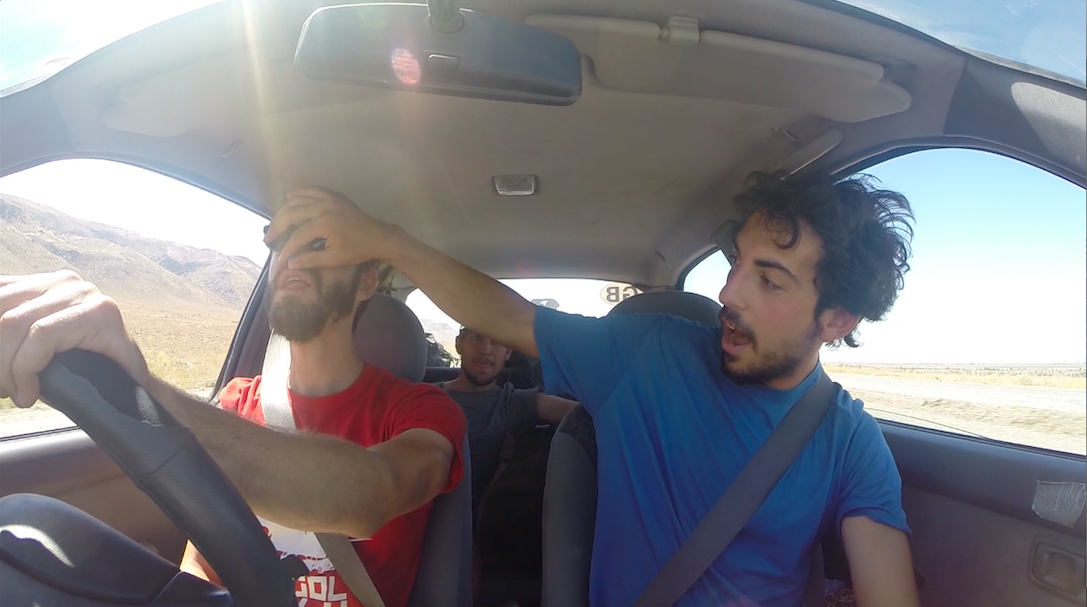 What country had we arrived in this time, you ask? None other than… Kazakhstan! Of course, in America this country is synonymous with Borat. Fun fact, though: his character spent only the opening scene of the wildly popular movie in "Kazakhstan," which was actually filmed on site in Romania. After visiting both countries, it'd make sense why Sasha Baron Cohen opted for Romania as his setting. Besides the basic facts that an American audience wouldn't be able to tell the difference anyway and that he looks nothing like a Kazakh man (who maintain Asian features), there is next to nothing in Kazakhstan. A massive, massive country size-wise, and yet we went through stretches spanning hundreds of miles without seeing any people, animals, or even scenic views. Known for its steppe – or endless grassy dirt plains – Kazakhstan really was the first country since about Germany where we'd look out our car door window and moan, "Nothin' to see here, folks."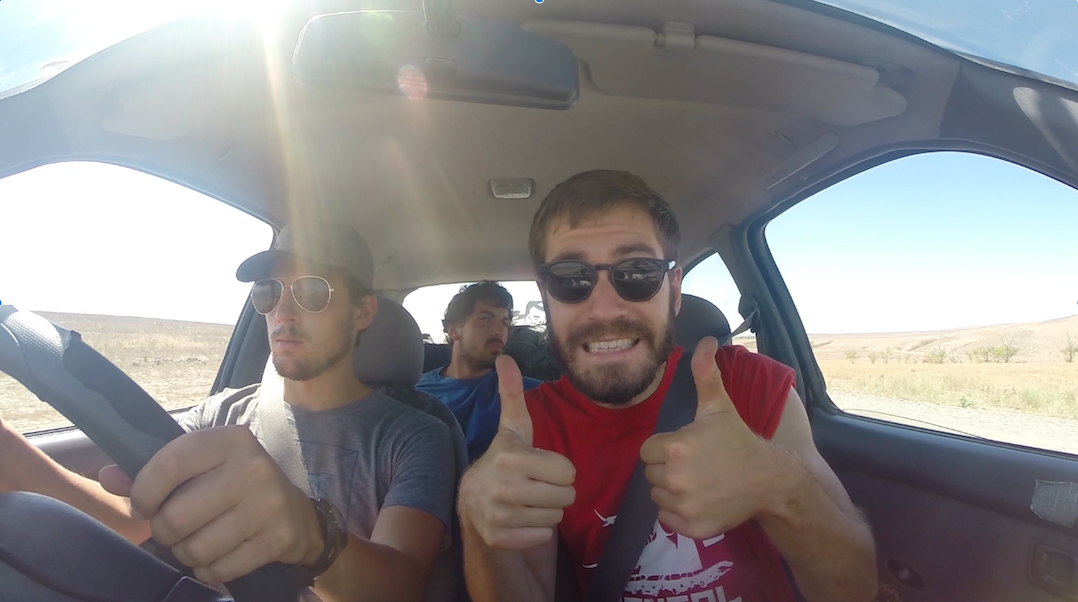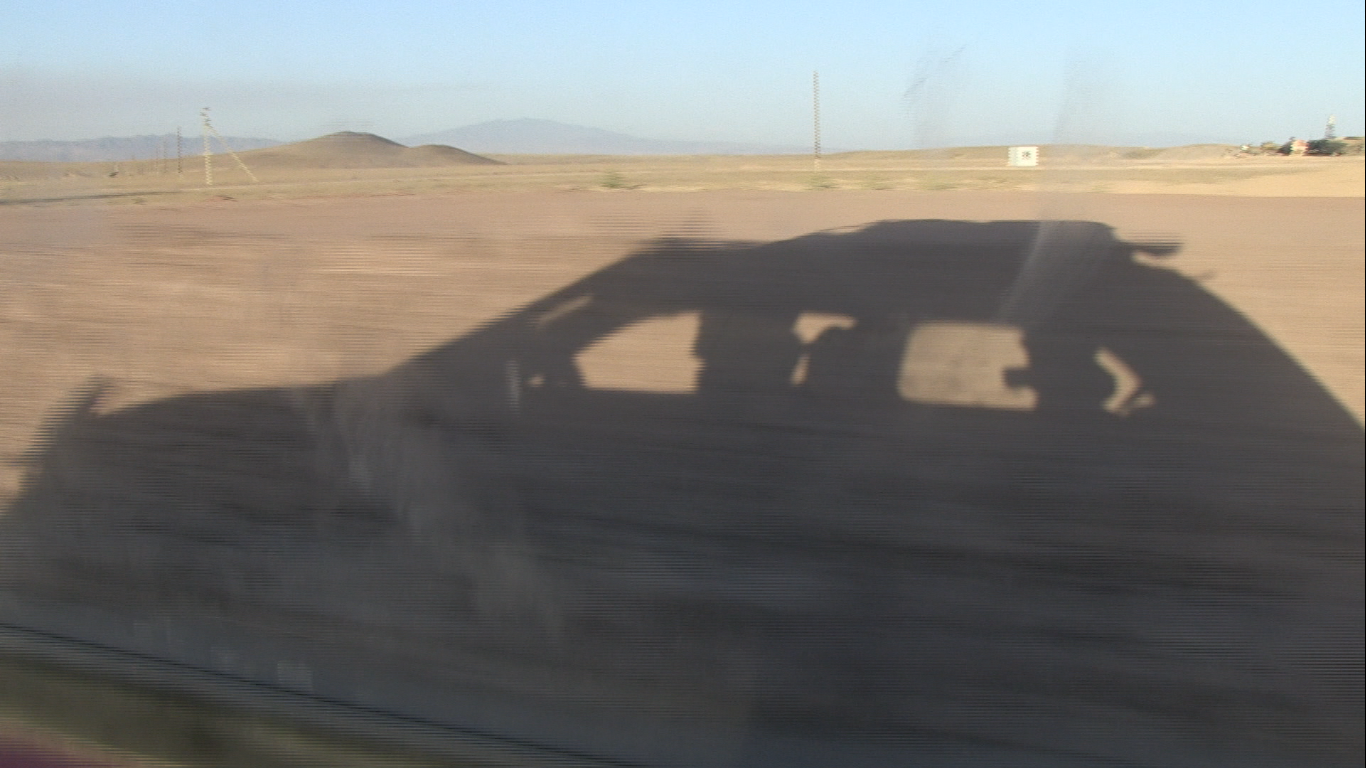 We arrived in Almaty, Kazakhstan's socio-cultural connection with Russia and the West, at a painstaking 1am. Finding the hostel, however, was a different story. We were set to the task of finding a random address on a secondary side street, without google maps to guide us and without the ability to communicate with any of the locals. The only local who was vaguely able to help out tried to stick us for some money – or maybe he wanted our souls, we had no way to know what he was asking for when he rudely shoved his torso into our car window and sharply shouted in Russian. Eric had told the hostel we booked we'd be there at around 7pm for check-in, so by the time we finally walked up to the check-in desk at around 2am and woke up the lady on duty, she'd given our room away. Oy vey! Instead, she directed us to another hostel around the corner, which did indeed have availabilities. As typical Americans, walking into this place was weird. Run by Russians who clearly held onto the ideologies of the communist past, there were fantastical framed photos of Stalin and Lenin which graced the walls of the narrow Soviet-style hallway. In our dreary-eyed delirium, we were too exhausted to care.
In the morning we found a cafe which had the feel, decor, and prices of a poppin' New York City establishment. Several hours of backing up footage, scanning the Internet and chugging down espresso after espresso left us hyped up and ready for the road ahead. In classic fashion, we hit the road hours after we'd planned and exited Almaty in the late afternoon. Not ideal. Bumping through the traffic on the outskirts of Almaty on our way north, we bumped Girl Talk's "Feed the Animals," and riled up the attention of the locals who lined the busy streets, a classic Goulet move.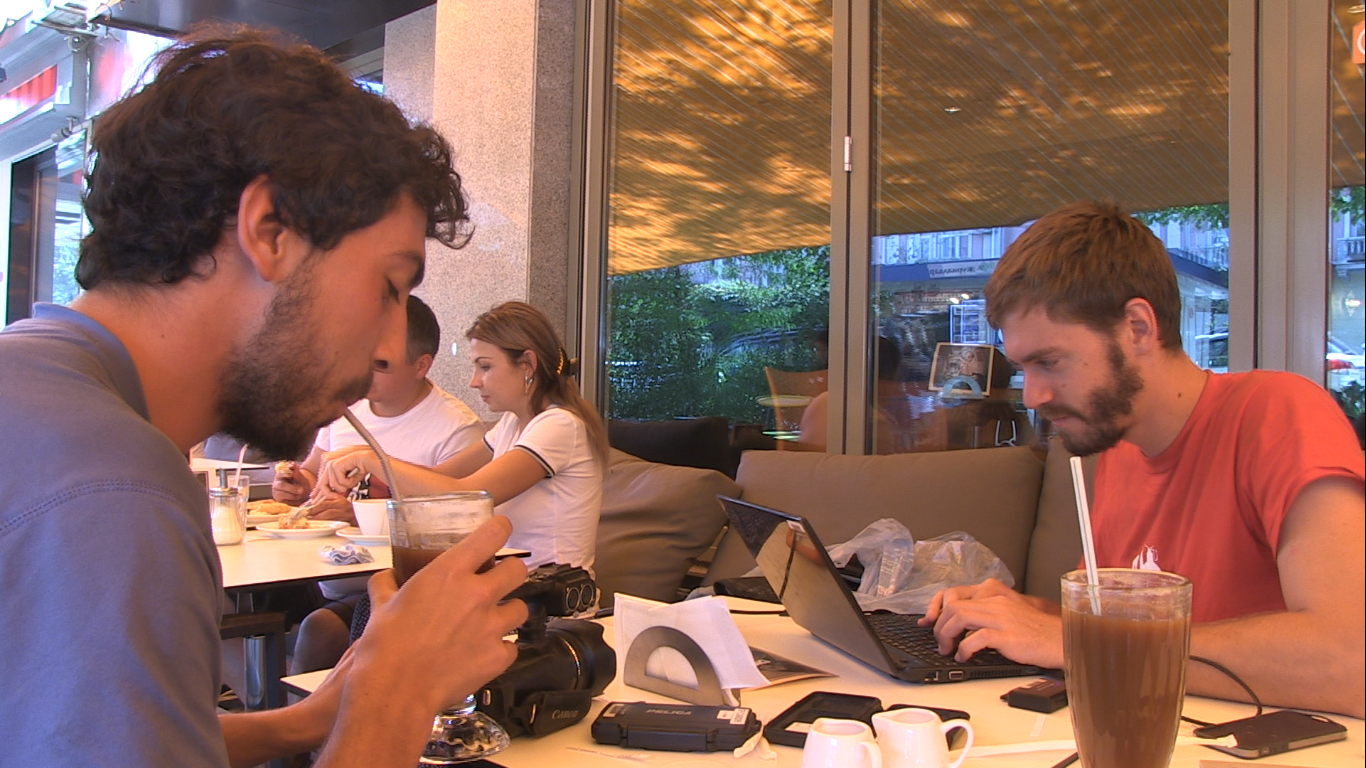 From there, hours went by without anything noteworthy happening. We passed the time by inventing our "Communist Gouletfesto" (blog post to come) and debating what all the road signs titled "Kazakhstan 2050" meant. The only town we briefly visited, Taldiqorgan (I know, we think the name is funny too), led to yet another cop pulling us over. As the policeman gestured for money by rubbing together his thumb with his index and middle fingers and then even asked for a bribe directly by saying "money, money!" all Alex could offer were "skittles?" He let us go soon after, obviously, not wanting to waste his time with such foolish travelers. It pained us to see that, by sundown, we still had about three quarters of the countries to cross. Regardless, the waning sun indicated to us that it was time to find a camping spot and call it a day.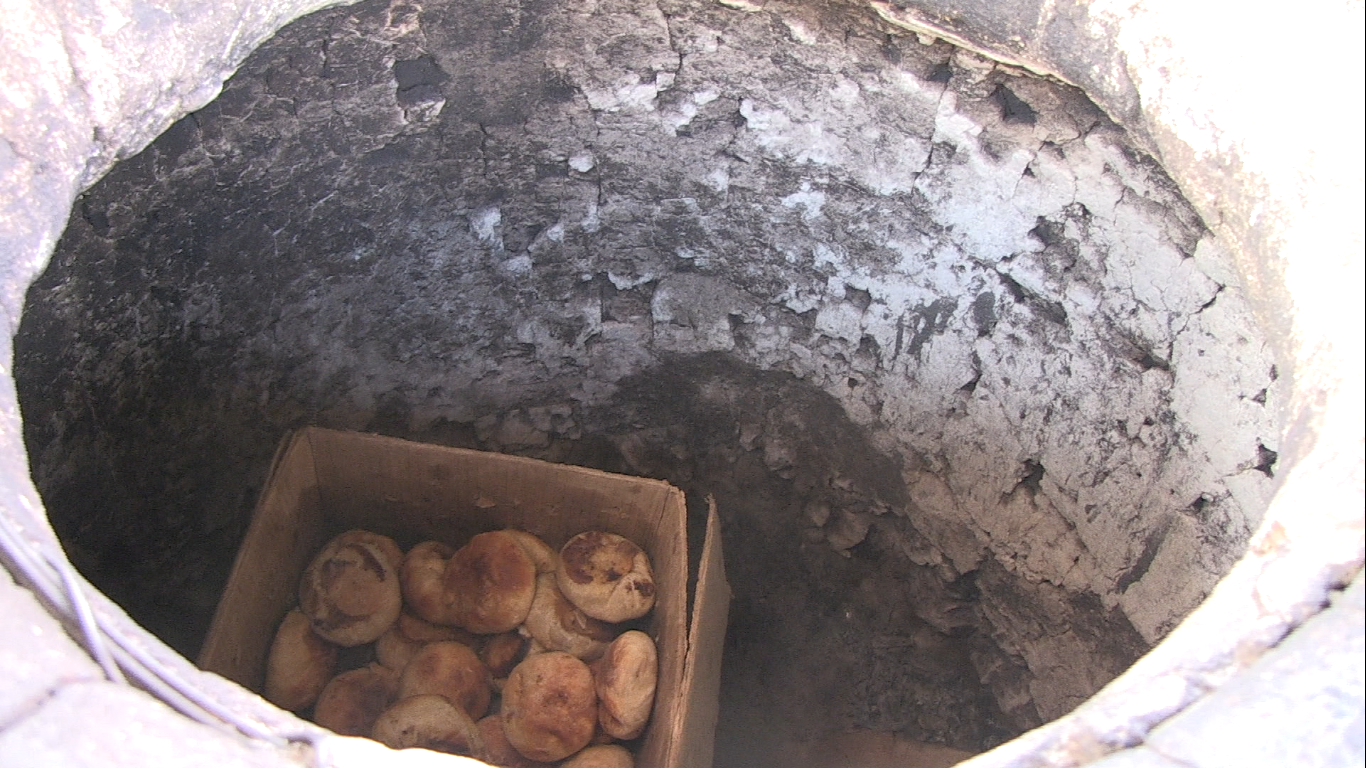 We pulled off the side of the main road, crossed a rickety bridge, and found a nice spot next to a silly-looking donkey (actually, they're all silly looking). Eric and Alex then set up the tent while Brian filmed the donkey with overwhelming fascination for a good 20 minutes, as if this was the first donkey the world had ever seen. Just then, a drunk farmer man jubilantly rode a second donkey up to our campsite, seemingly gesturing for us to stay at his place, in a barn about 100 meters from where we'd settled down. While Brian was distracted by his donkey and Eric by the tiny newborn puppies playfully rolling around the grass, Alex took the lead in rejecting his kind offer, instead opting for the open Kazakh air and pesky mosquitos. Just before the drunk man took off and just after he pulled down a beer we gave him in a cool 20 seconds, he politely offered up one or both of his baby pups for us to keep. "Please, please, can we keep one?!" Brian and Eric begged Alex, knowing papa Portera's answer would be no. "Guys, that's insane. You think they'll let us into Russia with this creature? How will we feed it? You want this thing crapping all over the car? What will we do with him when we get to Mongolia?" All fair questions, none to which poor, defeated Eric and Brian could answer. That night, after a standard ramen dinner, the Goulets spent an extraordinary hour Game-of-Thrones-ing it up on tape and gazing at the unadulterated stars, or as we called them, "very nice baklavas!"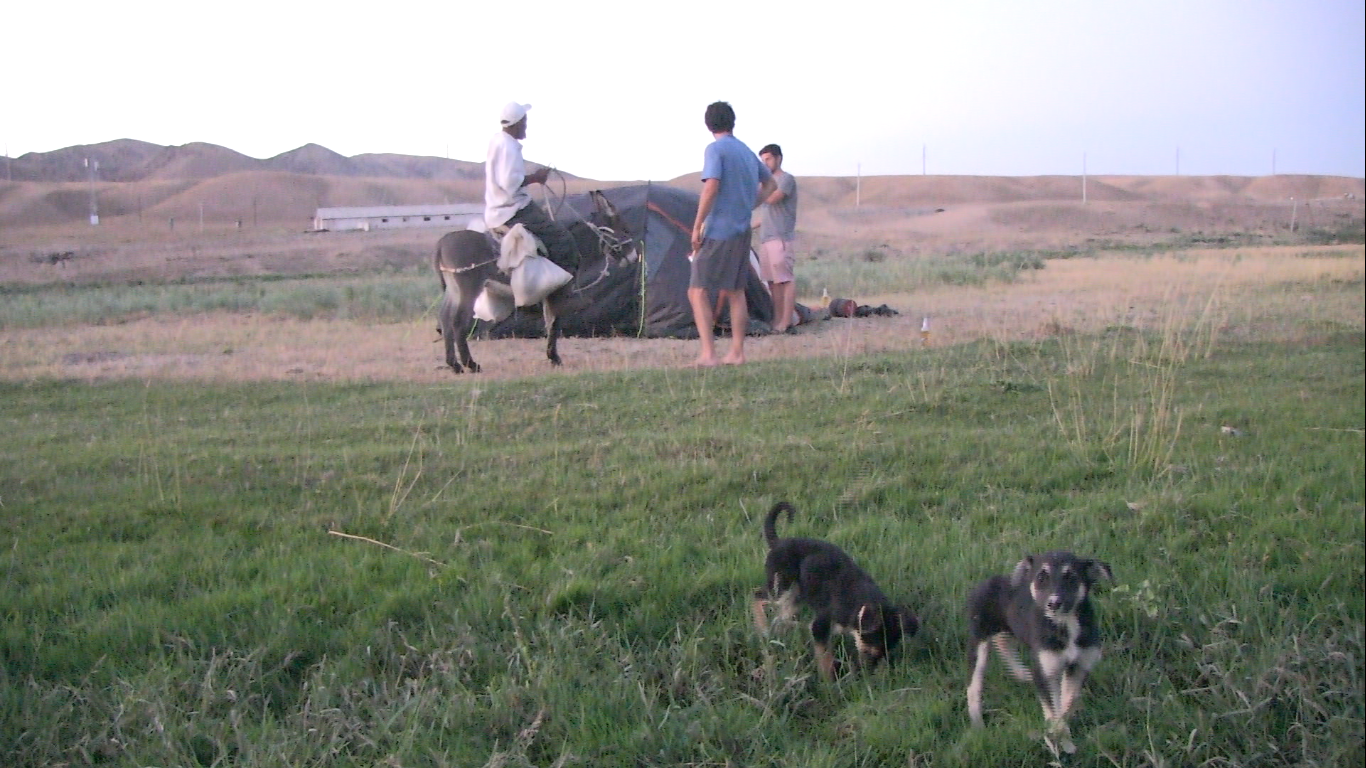 On the road the next day, again nothing happened for hours and hours. We took some poops on the side of the road, an action we were creepily comfortable performing at this point on the rally, and stopped later on for some more of that central Asian staple – fatty meat. Right before sundown on this day, right around our millionth reference to the boringness of Kazakhstan, a swarm of dust kicked up in the deep distance. What is that? We couldn't tell, so we drove closer. What the… couldn't be… wait, all of them are… horses!! Right then, a majestic scene unfolded before our eyes: hundreds, and I mean hundreds, of horses glowed under the timely shimmer of a cloudless golden hour. A troop of horses of all colors, from bold browns to royal whites to brave blacks, bounced across the endless steppe, oblivious – impervious even – to the sudden interruption of our intrusive Goulet video cameras and marveling speechless glares. This most recent episode, to us, was nothing short of pure rally magic.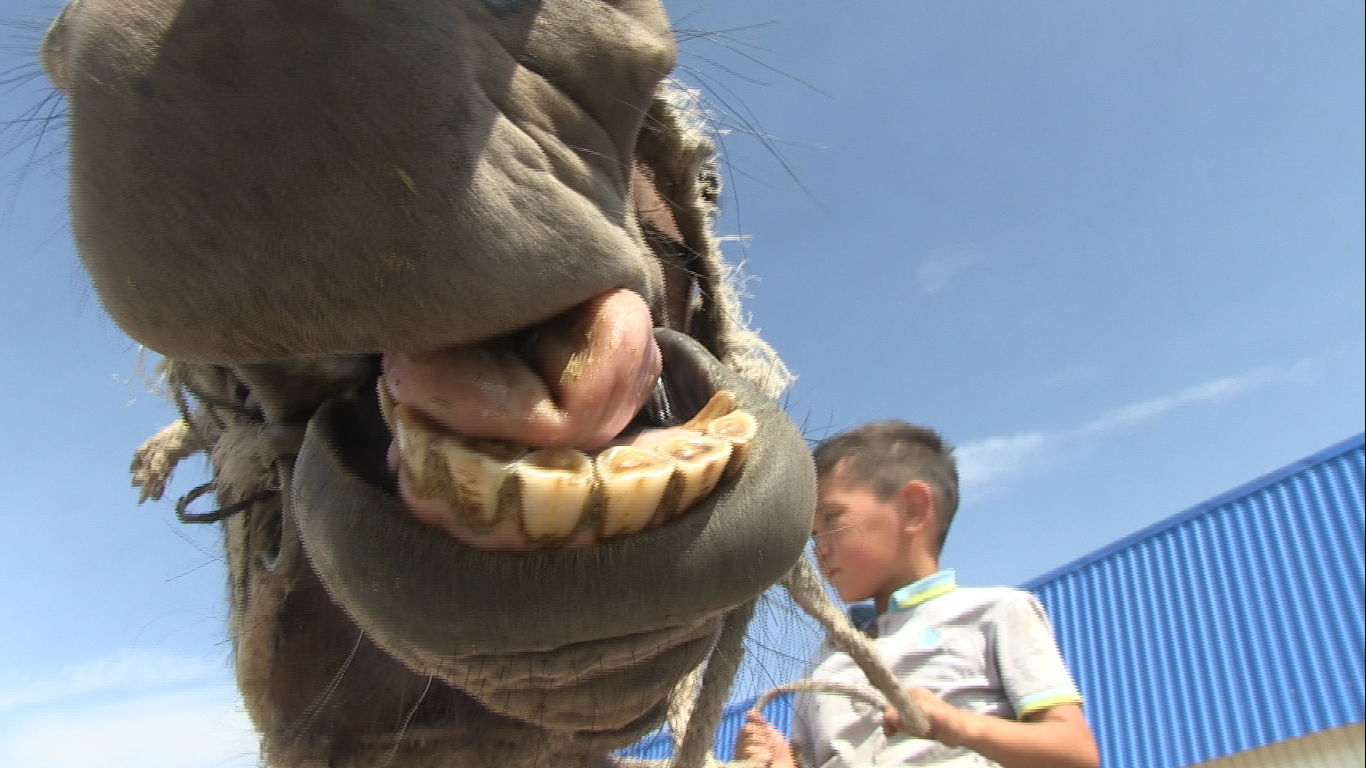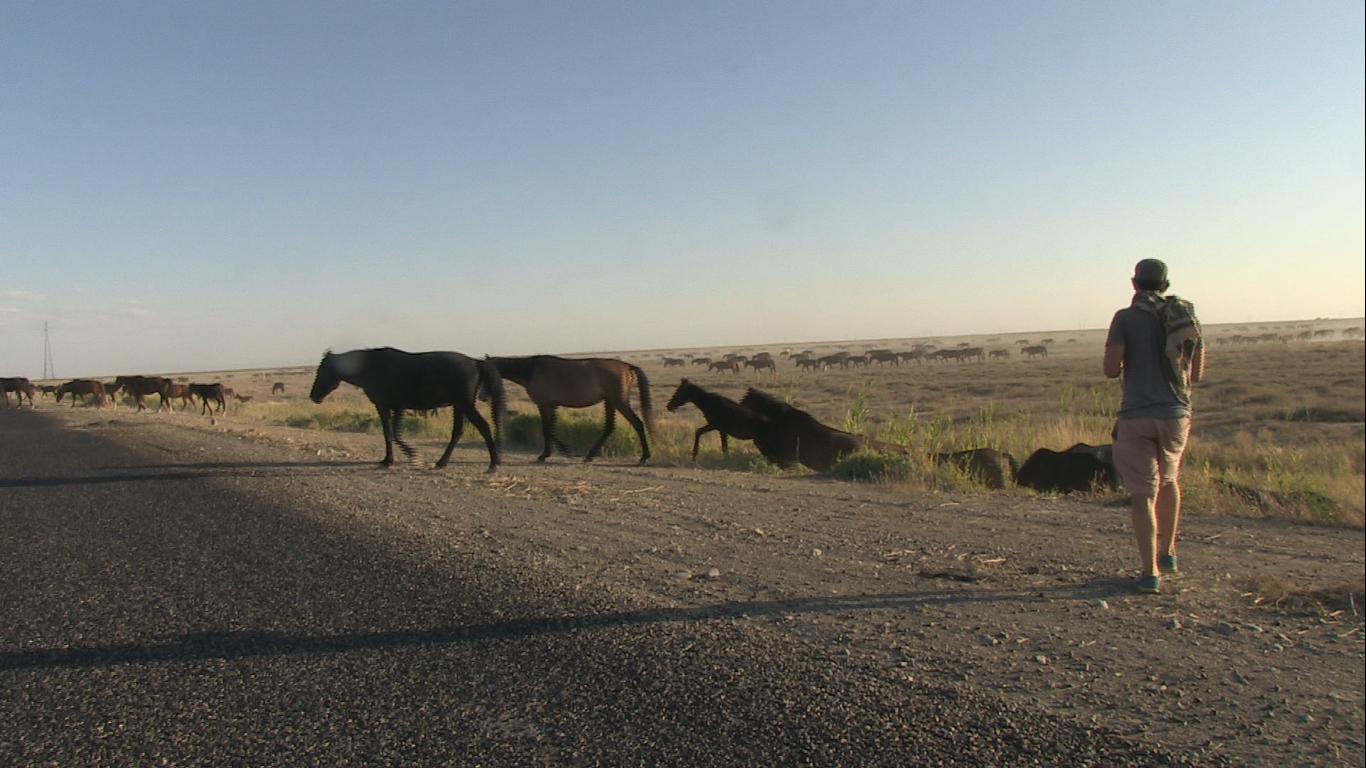 About 20 minutes later, we pulled off the road onto a basic dirt path that led us to a spectacularly pure patch of plain. High on adrenaline from our horse run-in, we set up our tent in a Goulet record-breaking 18 minutes, just in time for a quick video shoot of the brazen sun's retreat behind the Earth's natural horizon. That night we busted out an old cliché, Dark Side of the Moon, which contrasted the remarkably calm atmosphere of our surroundings on this, our intended final camp night in Kazakhstan. As we stared up at the sky, sharp thorns of the weeds beneath us stabbing our backs, we sat agape as we witnessed a massive, massive baklava (read: shooting star) streak brightly across the night sky overhead.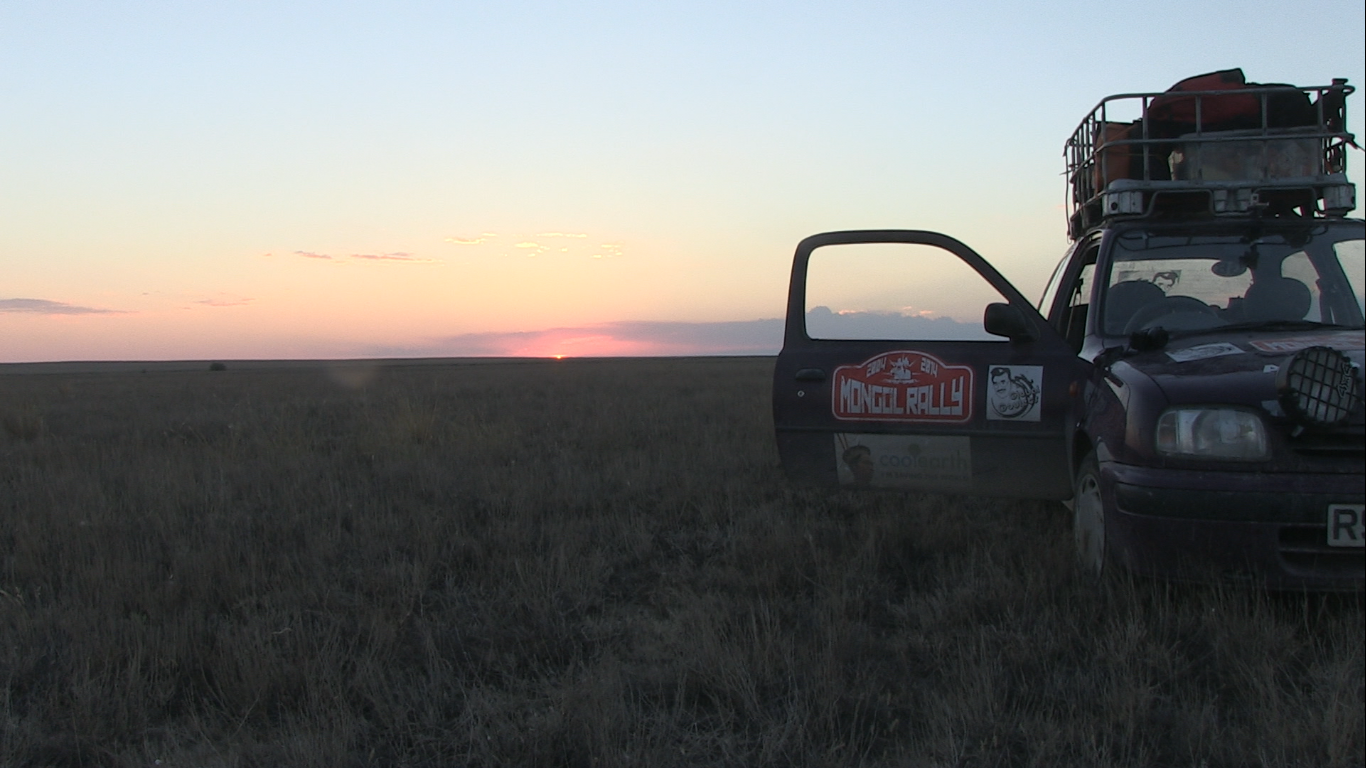 One final day's tale of Kazakhstan, we promise no more. We awoke reasonably early in an effort to reach this country's final major city short of Russia, Semey. We drove and we drove and we drove some more. We read in our Lonely Planet guidebook about Soviet nuclear testing in the area surrounding Semey in the 80s and the resulting human deformities that plagued the population thereafter (think ramifications similar to those in Hiroshima and Nagasaki) and then we drove even more. As the day wore on, the sun sought sanctuary behind menacing clouds, a foreshadowing of the conditions that controlled the area of the world we would soon visit. By late afternoon, a wicked rain shower and accompanying dust storm blasted our Auto Goulet, testing its untested windshield wipers and the slight crack in the door caused by the door-smashing incident way back when in Istanbul. Blinded, yet emboldened, as if to say, "Is that all you got? We've been to the Pamir Mountains!" we powered through until we reached clarity on the other side of the storm. After an impromptu and rather spooky pit stop at a Kazakh cemetery under eerie overcast skies, we trucked on towards Semey.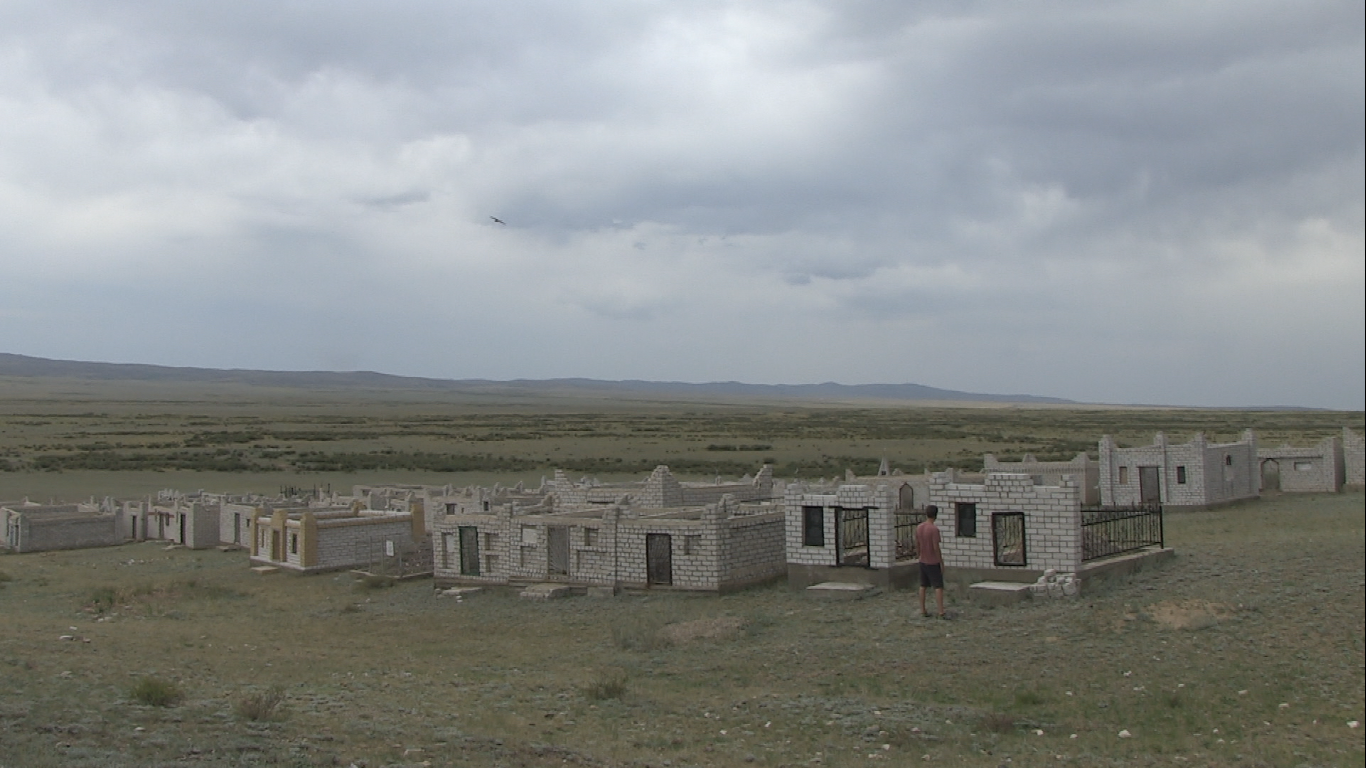 As we approached Semey, we cracked up immaturely at how, in the Cyrillic alphabet, Semey is spelled "Cemen" (and in Cyrillic, "c" sounds like an "s"). In fact, this minor happenstance provided us a reference for comic relief throughout the remainder of our adventures. Sadly, things aren't actually all that funny in Semey. A rundown, near-abandoned looking city, akin to Detroit post-2008 or Cleveland post-Lebron (and before Lebron returned), our business in Semey was to relax, charge up our equipment, back up some footage, reconnect with the outside world via the internet, and enjoy a beer and a bed. We accomplished all of these tasks in rather impressive order, save for the bed part, due to the fact that the Soviet-style mattresses in our hotel more resembled cardboard rather than the typical American mattresses we're all used to. Nonetheless, the Goulets weren't ones to complain about sleeping arrangements, and a roof over our heads was just fine by us.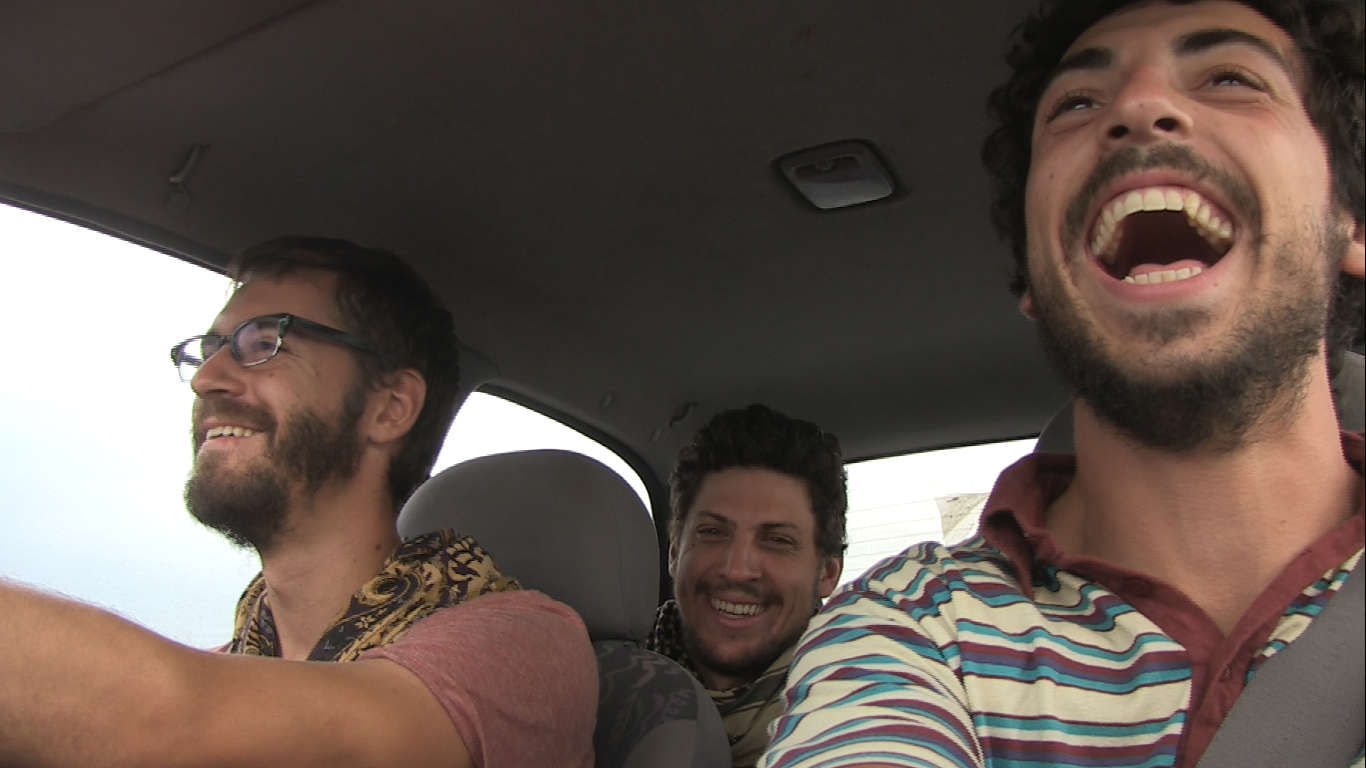 In the morning we replaced Brian's temporarily missing iPhone charger for about $30 (it was actually hidden in Eric's bag), bought some new folding chairs to replace the ones we broke (actually Alex's bum broke it), and unsuccessfully scoped the dreary city for a store that might sell the all-elusive and all-purpose powerful duct tape we so depended on daily. We attempted to make a brief visit to the Anatomical museum, which supposedly housed grotesque mutated fetuses and such resulting from the old Soviet nuclear tests; sadly, the Indian medical student who spoke 14 languages and who offered to help us locate the room within the medical school couldn't get us access. Aww, shucks. Again running late, we aimed for Russia's border several hours to the north. Onward and upward!