Driving into Czech Republic granted Eric and Brian the opportunity to brush up on our basic Czech language skills learned 4 years ago while abroad in Prague. But our minimal Czech retention didn't stop us from busting out some very impressive "dobry dens," "taks," and vebornyes!" We were just 20 kilometers short of the famed Mongol Rally Czech Out Party, the launching point for European teams unwilling to make the trek to London for the official launch, when suddenly- whoop! Fffwwoo!! Chhhh! – GoPro #1 snapped off the mini tripod Eric was using to film out the window and crashed into bits on the side of the road. Frantically, we pulled over and began searching within the deep weeds, under the setting orange sun, for our fallen brother. Suffering through some odd-feeling itches and burns, we were only able to salvage a small piece of the GoPro case. Worse, we lost what must have been Emmy-worthy footage of the GoPro's final fateful tumble. Rest in Pieces, Go Pro #1. Regardless, we advanced on to the party for some much needed relaxation and celebration with our Rallying Comrades.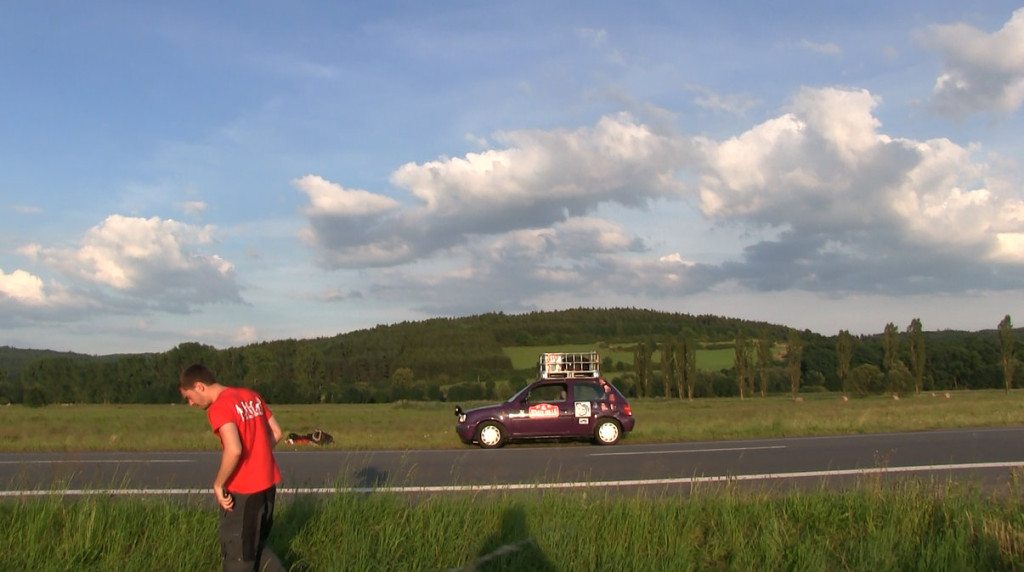 The Czech Out Party was set at Klenova Castle, on rolling rural fields about 100km south of Plzn. A picturesque venue, we spent the night guzzling 2 euro beers and hearing the tremendous tails of near disasters experienced by other Rally teams, highlighted by the grizzly tale of one rallyer with an impaled sphincter. As the hours flew by, exact details of these stories grew fuzzier. All we can say about our partying is that the German word for highway exit is "ausfahrt", and we turned this silly fact into a major source of ongoing laughs for hours.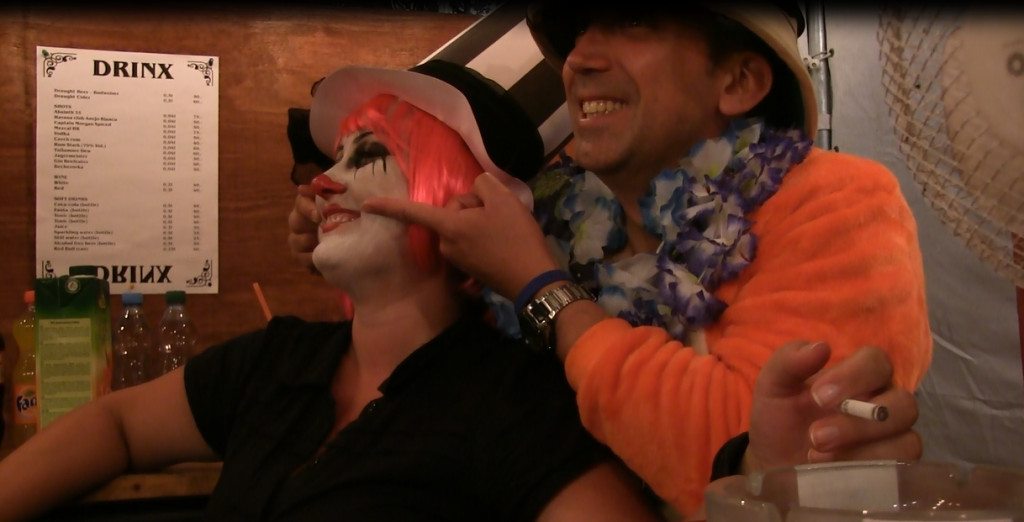 Alas, we awoke around 10am to a nearly abandoned camp ground, as most teams had packed up and pushed on. So, we hastily stuffed our jam-packed car, made plans to caravan with the Breaking Khans (made up of another set of American Eric and Alex, as well as the Aussie Ida), and roughly pinned Budapest on the map as our ideal end-of-day destination.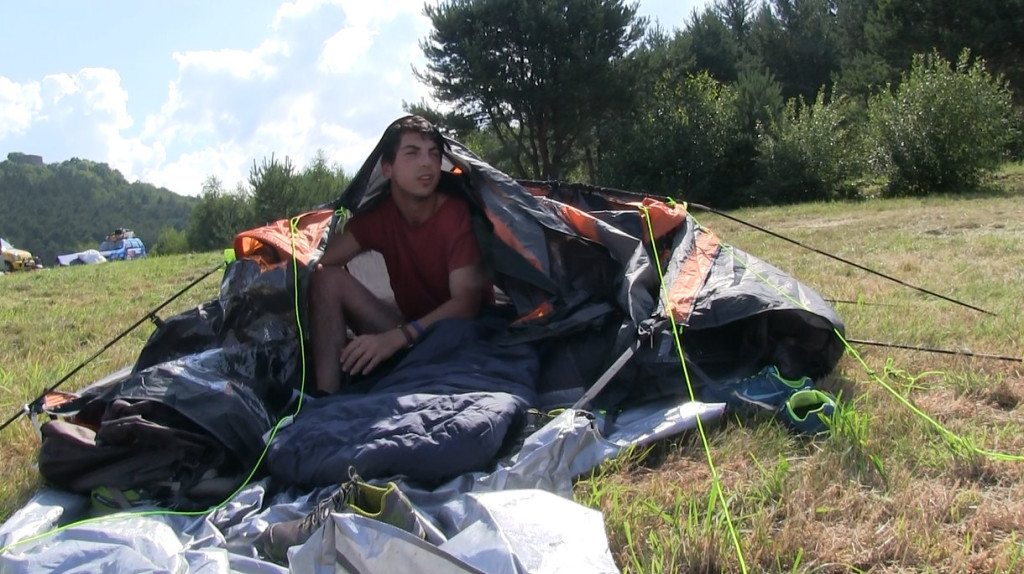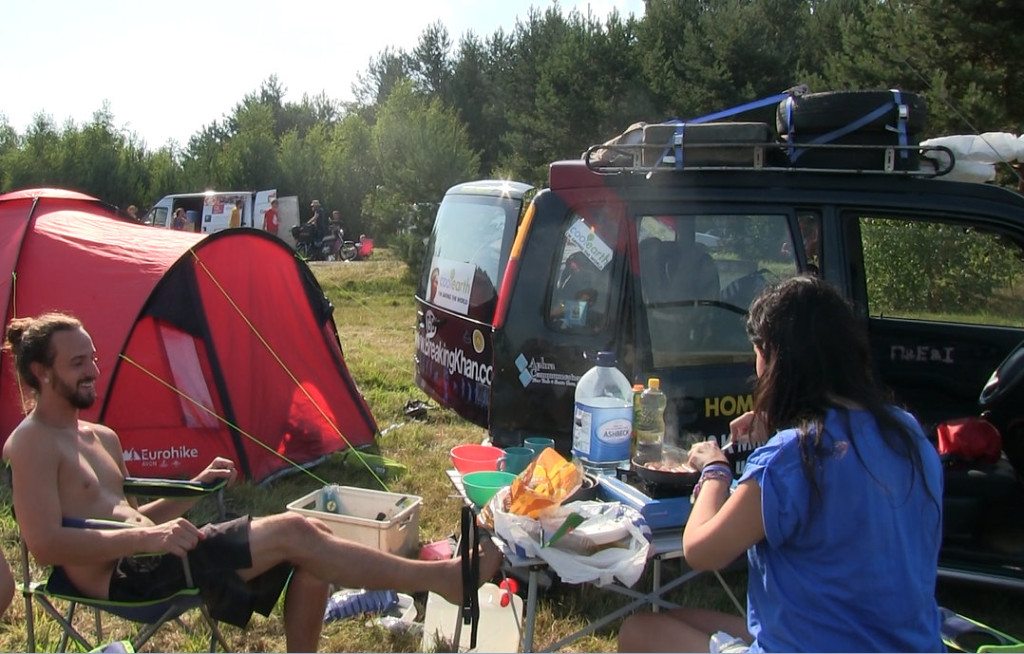 Instead of jumping on the highway and high tailing across Central Europe, we and the Breaking Khans opted to take the scenic route, circling us around southern Czech Republic. Suddenly, we realized any hope for Budapest by sundown had vanished and instead modestly settled on Vienna. Sadly, we couldn't even make it that far either. Instead, we took an ausfahrt that brought us onto a strange industrial park just outside Vienna where we warily set up camp next to some sort of warehouse beneath a breathtaking medieval castle. We pitched our tents on a slug-infested grass patch and just when we'd settled down into our folding chairs and cracked open a couple of ice cold beers a kindly Austrian man approached our camp site. "Guten noct!" he bellowed, but from there our translation of his German failed us. But, what luck! Our new pal Alex from the Breaking Khans had 4 semesters of German in his back pocket, much to the shock of even his own teammates, and negotiated our way to the other end of the lot, away from the video cameras that incriminated us for trespassing. Goulet!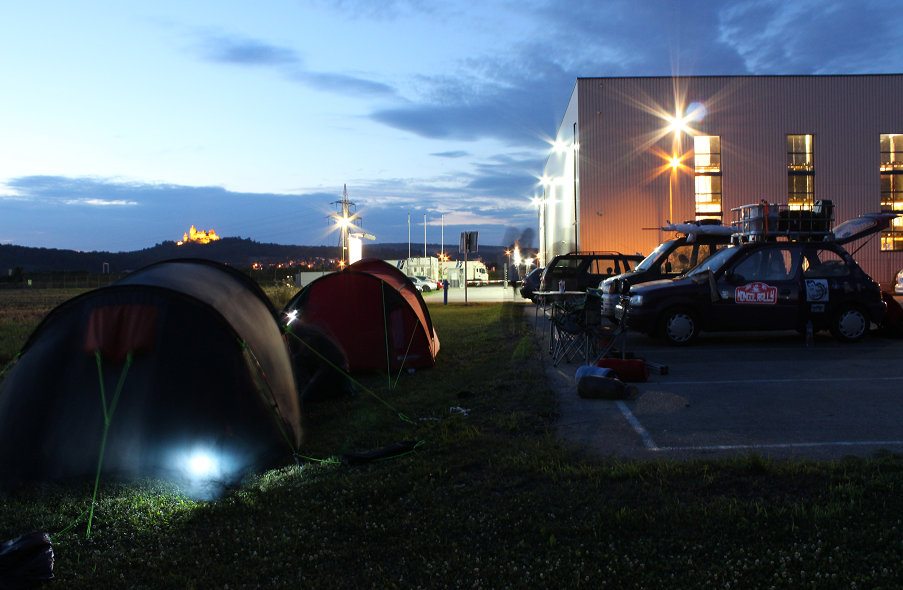 In the AM, we enjoyed a fresh pot of insta coffee courtesy of our Khan friends and again packed up our camping equipment. On the road again, this time we really did intend to drive on to Budapest with the hopes of maybe even making it to Romania, the land of gypsies and Dracula.